In the midst of what's good news about energy production in America – despite the headwinds created by an administration that believes global warming is a large problem while spending millions to prop up failing green energy companies – the question can be asked whether Maryland has achieved its share. I want to quote writer Mark Green from the Energy Tomorrow blog, who writes that based on Energy Information Administration data that:
This is a snapshot of America's energy revolution – the fundamental shift from energy scarcity to abundance that would have been unthinkable less than a decade ago. The shift is the result of surging oil and natural gas production using advanced hydraulic fracturing and horizontal drilling, harnessing oil and gas reserves in shale and other tight-rock formations. Safe, responsible energy development has made the United States the world's No. 1 natural gas producer, and the U.S. could become the world's top producer of crude oil related liquids before the year is out.
Larry Hogan has acknowledged that western Maryland has an "enormous" amount of natural gas and that he favors an "all of the above" energy policy. On the other hand, Anthony Brown is studying the issue to death. At the other end of the state and scale, Brown backs his boss's offshore wind boondoggle while Hogan mentions that "proponents (of wind power) rarely mention the actual costs which include billions in state and federal subsidies." In a separate statement, he also decries the potential for offshore wind's "crony capitalism" under a Brown administration.
You know, there's no question that the key issue in this gubernatorial race is the economy. Maryland is a state lagging behind its peers, and more and more people speak about pulling up stakes and relocating somewhere else: Delaware, Florida, Virginia, the Carolinas, Tennessee – name a state south of the Mason-Dixon Line and it's likely someone you knew in Maryland moved there.
But one piece of the puzzle is energy, and those who toil in the oil and gas industry understand what the potential is. In his piece, Green closes by quoting American Petroleum Institute president and CEO Jack Gerard:
We need leaders who reject the outdated political ideology of the professional environmental fringe and the political dilettantes who advance the irresponsible and unrealistic "off fossil fuel" agenda. Because if we get our energy policy right today, we can be the generation that erases what for decades has been our country's most potent and intractable economic vulnerability: dependence on energy resources from less stable regions and countries hostile to our goals, ideals and way of life.
Writer Rob Port at the Say Anything Blog also asks the pertinent question, and the answer on a state level can be found in Maryland.
I look at it this way. There was a governor and a majority in the General Assembly who were willing to risk over a billion dollars in ratepayer money on something which studies suggested might work but hadn't been tried in Maryland before, offshore wind. Conversely, given the success of the Marcellus Shale formation in several surrounding states (most notably Pennsylvania), why not encourage the exploration of several other regions in the state which share many of the same characteristics? The worst that can happen is that we find these areas aren't worthwhile for natural gas with current technology, but the rapidly evolving science of energy extraction means studies done even as recently as a few years ago may be rendered worthless.
Given the correct conditions for marketable extraction of coal and natural gas and an aggressive expansion of power plant capacity which uses those resources, it should be a goal to make Maryland self-sufficient in electricity by 2030. I don't think offshore wind will get us there, but extracting those resources we have gives us a shot, and provides good-paying jobs for Maryland families who need them.
In the post I recently did about wind power, I pointed out that beginning in 2017 Maryland electric ratepayers will begin a 20-year process of chipping in $1.7 billion in subsidies to the developer of an offshore wind farm off the Ocean City or Assateague coast. Yet a new study claims that Maryland could reap far greater economic benefits over the next two decades if offshore drilling is allowed in the region, with even larger payoffs for Virginia and the Carolinas by virtue of their longer coastlines. Nearly as important are the thousands of jobs which could be created – something wind energy producers can't match.
There's no doubt that these rosy scenarios presented by Dr. Timothy J. Considine of the University of Wyoming and the Interstate Policy Alliance (which includes the Maryland Public Policy Institute) were made up to encourage the loosening of restrictions on offshore drilling. Yet they also take into account the cost of environmental factors in a reasonable way, which balances the picture. It turns out that Maryland is one of the better cost/benefit performers of the six states (Delaware, Georgia, Maryland, North Carolina, South Carolina, and Virginia) included in the study.
It also goes without saying that our Senate representatives are foolishly dead-set against the idea, signing onto an August letter which claimed detrimental effects on tourism in the highly unlikely event of an oil spill. (A few Maryland House members signed a similar letter.) While tourism is a good thing and we'd like to encourage more of it, the value which could be added to our economy from oil and natural gas is far greater.
At this early stage, the next move seems to be simply testing to update decades-old mapping which suggests there's a potential for millions of barrels of oil offshore. Any actual drilling is probably years and several court battles away, as it's almost a guarantee that Radical Green will throw the legal kitchen sink at any attempt to drill for oil in the Atlantic. May I kindly suggest they go pound sand.
But if they insist on building wind turbines offshore, it should be noted that oil rigs and wind turbines can coexist and once the oil is tapped out the platforms can be put to good use. These uses don't have to be mutually exclusive, but in terms of current economics it's difficult to match the high subsidies required to get companies to even consider offshore wind when compared to the clamor of energy producers to see just what's underneath all that Atlantic coastline. If Larry Hogan really wants the "all of the above" energy approach, he should embrace the prospect of offshore oil exploration.
You know the other side has nothing in their bag of ideas when you see this recycled old chestnut of an appeal for cash:
This from the side with a President who regularly finds millionaires willing to fork over big bucks to get their slice of the government pie.
But I presume these guys are counting the Americans for Prosperity as part of the "hundreds of millions of dollars," which is funny because while reports attempt to spin the news that the Koch brothers are raising up to $290 million to spend, it's not like Democratic backers like Tom Steyer and the venerable George Soros are standing still.
Yet what do all these participants stand for? In the case of Soros, he's donated millions over the years to reliably left-wing causes and opined after the 2010 election wipeout that Barack Obama didn't fight hard enough for cherished progressive causes. Instead:
While Soros's comment gave some attendees the impression that he'd cheer a primary challenge to the president, the point, sources say, was different. Rather, it is time to shuffle funds into a progressive infrastructure that will take on the tasks that the president can't or won't take on.

"People are determined to help build a progressive infrastructure and make sure it is there not just in the months ahead but one that will last in the long term," said Anna Burger, the retired treasury secretary of SEIU. "Instead of being pushed over by this election it has empowered people to stand up in a bigger way."

"There was frustration," said one Democratic operative who attended the meetings. The main concern was about messaging. I think they are frustrated that the president isn't being more direct. But I did not get the sense that anyone's commitment to the progressive movement was wavering… The general consensus is that support has to move beyond being about one person and more about a movement. I don't know if we've moved beyond there."

One of those "movement" ventures is an outside-government arm to match conservatives in the 2012 elections. For several weeks, discussions have been led by Media Matters for America founder David Brock about the need to create a group that will run advertisements, conduct opposition research and perform rapid response functions. (Emphasis mine.)
As an example of this concept, just look at the movement to increase the minimum wage. I don't think the SEIU is doing this by themselves.
In Steyer's case, he's out pushing for the extinction of fossil fuels, despite being a major benefactor from them over the years. (This would be a fun debate to watch.) Imagine the increase in costs and decrease in living standards a wholesale overnight embrace of renewables would cause. Until we can make the sun shine and the wind blow steadily 24 hours a day, we have a problem. (In terms of naturally occurring energy gathering, it would seem hydroelectric would be the best choice, but that's also climate-dependent: a drought would dry up supply.)
So consider what the Koch brothers have helped to create: the Cato Institute, a libertarian, small-government think tank and Americans for Prosperity (who would be against prosperity?) They also built up the family business and became billionaires in the process – isn't that the American Dream writ large? (They also support other causes, as this tongue-in-cheek post notes.)
If the Democrats have to use the Koch brothers – who built a successful life for themselves with a minimum of government assistance and would like others to follow in their footsteps – as an example of evil because they support Republicans, we know they have nothing.
It was a fairly packed house at the Veterans of Foreign Wars Post 194 in Salisbury as Congressman Andy Harris held the second of four proposed town hall meetings in the district. After speaking in Easton on Wednesday, many of those same topics came up last night.
But the first order of business was recognition. After pointing out that unemployment among veterans was higher than the average – "I can't figure that out," Harris said – Andy presented a Congressional Citation to Chris Eccleston, who operates Delmarva Veteran Builders, a local construction firm which specializes in giving veterans job opportunities upon return to civilian life.
Once that presentation was out of the way, Harris introduced his "three things of great concern."
As opposed to past negativity about the situation, Andy considered the declining deficit as a piece of good news, noting that federal spending had been fairly level for the last three years. The annual deficit is down $550 billion from its peak, although the aim of the House is to eventually bring the budget back to balance. Andy, however, conceded that the "House's goal is to balance the budget in ten years." So while it was still important, Andy wasn't as concerned about this as he was the following three.
He also said there was "good news on the energy side," pointing out we now produce more oil than we import and should be the leading world producer of both oil and natural gas by year's end. The oil production was helped by technology which allowed what he called secondary and tertiary production from existing wells, as opposed to the primary production from new drilling.
On the other hand, Harris believed that, "in terms of immigration, the system is broken."
"The border is just not being enforced," he added, noting that Texas Governor Rick Perry has called out his state's National Guard to assist with border security. In legislation recently passed by the House, added Harris, funding was included for governors who, like Perry, decide to call up their National Guard to address the situation.
"We can't afford to have a border that's not secure," explained Harris.
The news was equally troubling on the foreign policy front. "The world is more dangerous now than it was six years ago (before Obama took office)," said Harris. It wasn't just the Middle East, either – Andy touched upon the Chinese carriers now patrolling the South China Sea, well outside their territorial waters.
And while we were reaping the effects of our decrease in defense spending, Andy continued, we were also suffering from a lack of trust. Our allies could now doubt our sincerity based on recent actions.
After expressing his main concerns, Andy took questions from the audience. As my editorial license, I'm going to cluster them into areas of concern – on top of the list was our most recent crisis.
Immigration. Many of the questions dealt with various aspects and concerns from those attending about the situation on our southern border and the resettlement of "unaccompanied children."
Much of the problem could be traced to the passage of a 2008 bill intended to counter human trafficking. Andy noted that the law as written provided the assumption that children from certain Central American countries were being brought for the sex trade, which was a problem at the time. It was estimated that perhaps 2,000 children a year would be affected, with the idea being that these children would get a hearing to ascertain their status.
Unfortunately, the crush of those claiming status under this law and the DACA order signed by Barack Obama in 2012 means that the waiting period for these hearings is anywhere from 18-60 months – and only 46% of those called show up, Andy said. One third of them are "granted status," he added.
"We should close the loophole," said Harris. "I don't see how you get out of the problem without changing the law." We also needed more judges on a temporary basis to expedite the hearing schedule.
A solution the House could offer to rescind Obama's order would be that of defunding the executive action, for which there was a bill. And while some were pessimistic about such action given the Senate, Harris stated that the Senate could agree to "a compromise deal over a much larger package." My concern would be what we would have to trade away.
Andy also pointed out that the resettlement of these children was more or less being done without telling local officials, noting when the Westminster facility was being considered the word came down late on a Thursday afternoon in a week the House wasn't in session on Friday. It eventually led to the question about those being placed in Maryland.
When asked how many were in the First District, Harris conceded he had "no idea…nobody's telling us."  But he continued by saying, "your school system will be affected," adding that many of these children can't read or write in Spanish, let alone English.
And the fact that these children aren't necessarily being screened, vaccinated, or quarantined if necessary was also troubling to Harris. "The CDC is cognizant of it," said Harris, who had spoken himself with the CDC head. Of course, the children are but a small portion of those crossing – perhaps 10 percent, said Harris.
"The real solution is you have to secure the American border," concluded Harris. Rapid hearing and swift repatriation would send the message to parents in the host countries that it's not worth the expense and risk to send children northward to America.
The VA situation. Given that the town hall meeting was being held in a VFW hall, there were concerns aplenty about the state of the Veterans Administration and its health care.
As part of a VA reform bill which recently passed and the VA has 90 days to implement, veterans who live over 40 miles from a VA facility are supposed to have the option of a private physician to address their needs. But Harris pointed out there was some interpretation involved based on whether the VA would extend that standard to an appropriate facility for the type of care needed – for example, something only handled in Baltimore. Harris hoped the interpretation would allow veterans on the Lower Shore to use closer local facilities, for which our local regional medical center could be a substitute provider, rather than make them travel to Baltimore because there was a VA clinic inside the 40-mile range but it couldn't address the need. "They regulate, and we have to watch them," said Andy.
The ultimate goal was "to make the VA system compete," said Harris.
Entitlements. On a related note, one questioner asked about protecting Social Security and Medicare.
Andy believed that "you can't change the law retroactively," meaning that the status quo should prevail for those 55 and older. On the other hand, those in the younger generation "don't expect all of it," so the time was now to begin the discussion on preserving what benefits we can. The question was no longer if we got to zero in Social Security and Medicare, but when – Social Security tax receipts peaked two years ago and were now slowly declining . "We know the figures," added Andy.
The system is "not sustainable…shame on us" in Congress for not addressing it.
Foreign policy. There were a couple questions which dealt with this topic, one on Ukraine and one on defunding Hamas.
Regarding Ukraine, one piece of "bad news" which could affect us locally was Russia's decision to halt chicken imports from America. Their preference for dark meat nicely complemented our love of white meat, so while it wasn't a large market it was an important one.
But in the geopolitical sense, Harris was relatively blunt. "We let it all go too far (and) should have put a stop to this in Crimea." Andy pointed out that Ukraine gave up its nuclear weapons in the Budapest Memorandum, which we were a party to along with Great Britain, Russia, and Ukraine. As expected, Russia violated its end of the deal, but Harris noted "I don't know where it ends."
As for defunding Hamas, the House did so in its FY2015 budget. In it is a provision that states if Hamas is included in a Palestinian Authority government, we would withhold funding from them.
Andy added that he was "disappointed" in the administration's lack of Israel support, and blasted Hamas for "purposefully aiming (their rockets) into civilian areas – that's terrorism." He added, "The war was started by Hamas…Israel has to end it."
Impeachment/lawsuit vs. Obama. It actually started as a comment from the audience while Harris was explaining his answer to the immigration issue and Westminster situation.
"I think Obama is an enemy of the country," it was said. And when Andy pointed out he was duly elected as President, stating, "nobody is claiming (Obama) wasn't elected fair and square," the audible murmur in the audience indicated otherwise.
But Andy believed suing Obama over his lack of adherence to the Constitution was the best choice. "Let the Supreme Court decide," he said, as the proper procedure for changing law was supposed to lead through Congress. He would not vote for impeachment, but would rather the lawsuit run its course. I don't think that was the popular sentiment of those assembled.
Term limits. This was actually the first question out of the chute, and Andy was clear about the questioner's desire to see them enacted: "I couldn't agree with you more," said Harris. He bemoaned the lack of co-sponsors to a Joint Resolution he introduced last year holding both Senators and members of Congress to 12-year limits. "Part of the problem is that people view it as a lifetime job," said Andy. Most agree term limits are necessary, so Andy held out hope that the 2014 campaign will bring out a new "Contract With America" promising a vote on the issue.
Common Core: It was actually asked as an awareness question regarding the new AP history framework, to which Harris could only promise to "look into this." But there was language being considered for the appropriations bills which stated the federal government couldn't provide incentives to adopt Common Core, as they did for Race to the Top federal funding.
Transportation/energy. Answering a question about bringing light rail to this area, Harris opined it was "some of the least efficient ways to transport people."  He preferred a surface transportation system, such as busses, because they're more flexible – if the development doesn't follow the rail system, there's no chance of adjusting it to suit.
On the related subject of energy, Harris believed it was easier to produce fossil fuels while researching the next generation of energy harnessing, such as fusion or hydrogen cells. At this point, "fossil fuels are the coin of the realm," Harris said.
Maximizing our resources also provides us an opportunity to counter Russia's "ability to use energy for bad ends." He also warned that Canada would either send its crude to us through the Keystone XL pipeline or ship it to China.
Manufacturing. Finally, we'll get to the question I asked about making things in Maryland and America.
Andy began his answer by referring to the practice of tax inversion, which has made news lately. He blamed our "horrendous" corporate tax rates for being an incentive for companies to stray offshore, or even just across the border to Canada (which has a 15% corporate tax rate compared to our 35%.) "We live in a global environment," said Andy, so the obvious solution was to cut our corporate tax rates.
Rather, Washington was thinking about trying to make the practice more difficult. Harris feared it would encourage more inversions.
Other steps to getting things made in America were to continue promoting cheap energy – as methane is the basis for many plastic products, having an abundant supply would be crucial in that area of production. We could also work on scrapping some of the over-regulation plaguing our job creators.
After the hourlong forum, Andy stayed around for more questions and answers. I thought the give-and-take was excellent, and it's a shame more local media wasn't there.
If you go to the gas pump, you've probably noticed the little sign that says the blend is "10% ethanol." For several years, the EPA has mandated a certain amount of ethanol be used to slake America's thirst for gasoline, with a 10% blend of ethanol being just enough to cover the mandate. Unfortunately, with less gasoline being necessary to meet demand thanks to both a stagnant economy and more fuel-efficient cars, the mandated amount of ethanol isn't being used anymore. I noted the other day that the oil companies were calling on the EPA to scrap the proposed mandate increase this year.
When I wrote that I wasn't aware that a movement is out there to not just stop at E-15 but go all the way to E-30. Oddly enough, I saw a piece from Rick Weiland, who I referred to in my dark money post, which brought it to my attention. (Damn, that dude has made it on here twice in one week. After he loses that race, he'll probably move to Maryland and run with his newfound name recognition here.) So I did a quick bit of research and found there is a movement out there which believes E-30 is actually the optimum amount of ethanol to take best advantage of its attributes. Weiland is obviously driving a vehicle tuned to that specification and there are actual service stations which have the blend in his region – in both cases, the average motorist isn't usually going to have that condition. A check of this site revealed no such stations around Delmarva, so it wouldn't do us much good.
Needless to say, what the market won't do government will force. So Senate Democrats are pushing the EPA to increase the mandate, meaning that they'll artificially create a market for higher ethanol blends. (Flex-fuel cars are supposed to be able to handle E-15, but they've never been a popular option because they're not as fuel-efficient running an E-15 blend. It's telling that you see a lot of government cars with that option, but not a lot of private cars.)
But let's say the mandated number of gallons increases. The scarcity will be in the E-10 or straight gasoline which smaller motors need to run properly; in addition, the cost of anything which consumes or has corn as an ingredient will rise. It's why so many different groups advocated for a smaller ethanol mandate.
If we really wanted to do something to use less gasoline, it makes more sense to me to impose part of the Pickens Plan. Now I don't think wind power is the way to go because it's not as reliable as fossil fuels, but I think running fleets on natural gas is a fairly good idea for the reasons they state. To me, using food as fuel for automobiles doesn't make a whole lot of sense – and yes, I know Brazil uses sugar cane for their ethanol. Brazil can use all the sugar cane it wants.
But I look closer to home, and our chicken farmers want their feed to be as inexpensive as possible. Corn growers already have plenty of mouths to feed, so they really don't need to fill our gas tanks, too.
It's been awhile since I wrote about the energy industry but things are always happening there and I decided to take a peek because of some items I've spied in daily updates I receive from the American Petroleum Institute. I like to know what's going on in important growth industries which profoundly affect our daily lives.
As one might expect, API CEO Jack Gerard is a leading spokesperson against what he calls Barack Obama's "irrational" energy policy. It makes sense when you consider that the United States is now the world's leading producer of both natural gas and oil, thanks in large part to recent advancements in fracking technology which have revitalized the once-moribund American energy industry. Speaking before an audience in New Orleans, Gerard noted:
The choice before us is whether we pursue an American future of energy abundance, self-sufficiency and global leadership or take a step back to the era of American energy scarcity, dependence and economic uncertainty.

It is that simple.
There's a clear benefit to having the abundant resources we do. I was only nine years old when the first oil crisis hit in 1973, but I remember the long gas lines and jump in prices. If you consider the long-term effects in policy and marketing, such as the adoption of fuel economy standards and the push toward smaller cars, ask yourself what may have happened if we hadn't become so dependent on Middle Eastern oil. Would we have had the resulting mid-1970s recession?
Obviously we have recessionary conditions now in spite of the current oil boom, but there's a valid argument that opening up the spigots (so to speak) and allowing more extraction would push the economy into more consistent growth.
Another example of an irrational energy policy is our continued ethanol mandate, about which API is asking for another cutout of a mandated increase. The EPA decided not to change the allotment for this year, but needs to finalize the rule.
To me, there are two telling facts about this story: one is that API has given up on legislative relief from Congress and appealed directly to the EPA, which speaks volumes about the transition of our supposedly limited government into a fiefdom unto itself.
The second is the sheer volume of interests on the side of eliminating the mandates entirely – everyone from motorcyclists who complain about ethanol's deleterious effects on their engines (as is the case for other small engines from boating to lawn equipment) to the poultry producers who have seen corn prices artificially propped up due to the amount of corn necessary for creating ethanol and even environmental groups who fret that the corn-based product is actually worse for the environment. Obviously the corn growers love the price support, though, and farmers have their own determined lobbyists who would love to see an even higher ethanol blend called E-15 allowed.
API and other ethanol opponents are hinging their future hopes on a more business-friendly Congress in the next term, though.
Irrational energy policy on the state level may occur after this fall in Colorado, a state which has taken advantage of the energy boom but may fall prey to the scare tactics environmentalists use to portray fracking in a negative light. There Governor John Hickenlooper, a Democrat, sees his state's energy success being threatened by a petition drive to place further restrictions on fracking on their November ballot. Hickenlooper is quoted in Bloomberg as pointing out, "(t)hese measures risk thousands and thousands of jobs and billions in investment and hundreds of millions of dollars in state tax revenue."
I found this interesting because the proposed restrictions would prohibit drilling within 2,000 feet of structures, a change which energy companies complain would "effectively ban" fracking in the state. Their current restriction is 500 feet.
Now something which came out the other day to little fanfare was a draft report outlining some of Maryland's proposed fracking regulations. The original recommendation, based on other states' best practices by the University of Maryland Center for Environmental Science, Appalachian Laboratory, was for a 500-foot setback from wells. That guidance was expanded by the Department of Natural Resources and Maryland Department of the Environment to – you guessed it – 2,000 feet. (Page 18-20 here shows the recommended DNR/MDE changes.) In short, these regulations are intended to "effectively ban" fracking in Maryland to the detriment of not just our far western counties, but any of the regions of the state (including the Eastern Shore) that have shale deposits underneath. Talk about an "irrational" energy policy!
So here's the deal: Maryland wants to depend more and more on methods of generating electricity which lack reliability and increase cost to consumers. Yes, that's sounds like "smart, green, and growing" to me – not too bright, costing more green, and growing the desire of businesses to leave the state to find a place where energy exploration and extraction is encouraged and rates therefore are cheaper.
I know the Hogan administration would want a "balanced approach" to energy in the state, but I would have to hope part of that balance is returning to the best practices suggested by UMCES and not the onerous restrictions which would effectively ban fracking in the state.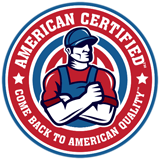 It was a varied palette of items written about on my American Certified blog, The Sausage Grinder. Maybe it was a little more like scrapple. Regardless, I made several contributions to the discourse.
For most of the spring and summer, I've been following a sort of obscure Commerce Department case regarding allegations of Korean dumping of a processed steel piping product called Oil Country Tubular Goods – it's strange that Korea is an OCTG producer when it has little oil. They made a decision favoring American steelworkers, which got positive reaction from a variety of interests.
One of those I quoted in the Commerce piece was the leader of the steelworkers' union. His fellows at the United Auto Workers got an unexpected surprise from Volkswagen, which let the UAW in the back door despite workers at the Chattanooga plant voting against the UAW in February.
The concept of economic patriotism was brought out last week in a letter from Treasury Secretary Jack Lew, who pressed Congress to do something about the practice of tax inversion, where companies transfer assets overseas to take advantage of lower tax rates. While I didn't bring up the argument in my piece, locally it's just like the practice of stores selling big-ticket items locating just across the Delaware line so they can advertise their "no sales tax" prices and hope to increase volume accordingly.
Finally, I restated the obvious: Obamacare rates will go up in 2015. In a government takeover of the health insurance industry, did you really expect otherwise?
As always, I'm working on new stuff for next week, with other stories to follow.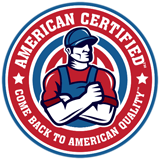 Wouldn't you know it: I begin a series only to bump it in week 2 because of MDGOP debate coverage. So this will truly be two weeks in review, but I'm sure you really don't mind.
I begin by asking the question: can America keep making things? I found an interesting perspective on the question and added my own thoughts. But I also found that workers, STEM-based or not, should be flexible and highly-trained. (And while it doesn't pertain directly to AC, I was pleased that one of our gubernatorial candidates has the same line of thinking.)
In order for our manufacturing economy to succeed, though, we need to have others around the world play fair. Unfortunately, not only China has been caught cheating on trade, with them and other countries threatening up to 500,000 steel jobs, but right here at home one group of American manufacturers is concerned that federal regulators unfairly have them in their crosshairs as well.
Longtime readers know as well that I'm excited about America's ongoing energy boom, and in this case I look at how manufacturing can benefit, with a little help from regulators. And while the EPA is trying to do away with the coal industry through onerous regulations, Congress on the other hand is trying to rein in that body run amok with accountability and transparency.
I'm sure in the next couple days – since the unemployment rate is always released on a Friday, for weekend analysis – we will get spin on it, but this is another pre-launch piece I wrote last month on May's unemployment numbers.
*********
On the first Friday of this month, analysts cheered the new low unemployment number of 6.3 percent, a low not seen in nearly six years. Moreover, the economy added 288,000 jobs – although that news was tempered by a labor force participation drop of more than 800,000 workers.
Yet out of those 288,000 jobs, just 12,000 were added in the manufacturing sector. That was "surprisingly weak," according to Alliance for American Manufacturing (AAM) president Scott Paul. The AAM, an advocacy group backed mainly by the United Steelworkers union, contends that 5.8 million jobs could eventually be created by stopping currency manipulation by China, citing a recent Economic Policy Institute report which called the practice the "primary cause" of our trade deficit.
On a similar front, economist Chad Mowbray, who writes for the Shopfloor blog for the National Association of Manufacturers, detailed a number of "nagging challenges" for American manufacturers, leading off with the weak 0.1% first quarter GDP growth announced last week. (Editor's note: that number has since been revised to a negative 1 percent growth.) Mowbray added that high marginal tax rates and uncertainty about health care costs could be factoring into the slow market growth.
In all these cases, policymakers in Washington are at loggerheads on how to proceed. A bill to deal with the currency manipulation was introduced last year and has bipartisan support, but mainly from Democrats. Unfortunately, that side seems to be placing more time and effort into trying to increase the minimum wage, which is a political nonstarter and is thought by many, including the nonpartisan CBO, to be a job killer. Republicans seem to be content with introducing bills to tweak around the edges on both tax reform and health care, but know there's little chance of them advancing through the Senate, particularly six months before the midterm elections.
The situation, then, remains a challenging one. If, as some analysts have cited, the weather played a factor in slow economic growth, that excuse will dissipate in the summer sun. The question of whether the May jobs report was a mirage or portends better things is important, but there's little doubt that if the manufacturing sector lags behind any recovery it will impede our progress going forward.
*********
It's been a busy week, but I'll keep monitoring the manufacturing market.
One recurring theme of this site is my interest in the manufacturing sector, both nationally and regionally. I suppose the realization that much of what we buy is supplied by a nation which points missiles at us and holds trillions of our debt made me consider the need to think a little bit more about self-sufficiency.
In the generations of my 78-year-old father and my last living grandparent, who died at the ripe old age of 90, America built things. Many cite Detroit as an example of where we as a nation once were "makin' Thunderbirds," but we made a million other consumer products as well, all over the country. And while the Thunderbird hung on through 2005 – as did my late grandfather – many of those other manufacturers long since had abandoned us for greener pastures overseas where things could be made more cheaply and regulations weren't nearly as strict. The latter had to be the reason that companies could spend huge amounts to ship products across the ocean in order to bring them back to our market – the market where, in many cases, these same products were once made in factories which sat shuttered and dormant.
That's why I'm glad to see some of our gubernatorial candidates pay attention to this long-neglected sector. In doing some research for this piece, I found that just one on the Democrat side, Doug Gansler, is making an issue out of manufacturing and doing more than simply giving platitudes in addressing it. I must say some of these ideas are worth discussion and adaptation; unfortunately Doug takes the time to pander to a certain crowd in advocating for the self-defeating ideas of a higher minimum wage and additional mandated sick leave – these would only discourage manufacturers and businesses from locating in this state. Gansler doesn't quite understand the concept of market forces with some of his proposals, but with some tweaking a few – particularly the apprentice program – could be workable as an expansion of vocational education.
On the other hand, the leader in this arena on the GOP side is Ron George. While he already had a good beginning as far as job creation goes, yesterday he expanded on his existing ideas of rebuilding manufacturing in Maryland – as he pointed out at our Lincoln Day Dinner, "I cannot cut welfare payments unless I have those entry-level, mid-level jobs." This is what George proposes to do:
The technology and life sciences industries in Maryland have taken off in part because of significant tax credits and a Tech Services tax repeal. By trusting you to use your revenue to enhance your businesses and create jobs, Maryland has become one of the most successful regions in the country for IT, healthcare technology and biotechnology companies.

I'm proposing we make the same investment in attracting and rewarding new manufacturing firms for creating jobs in Maryland. As Governor:

I will lower the Total Effective Tax Rate of new capital-intensive manufacturing firms from today's current rate of 31.9% to 20% by 2016.

In the short term, I will work with local and county governments to lower property tax rates and with the legislature to exempt equipment from the property tax of manufacturing firms.

By 2018, I will eliminate the business personal property tax, returning stability and certainty to the manufacturing industry.

This proposal is an investment in the perseverance and innovation of Maryland workers. We must bring manufacturing back to Maryland.
While there is an appeal to eliminating the income tax we have to bear in mind that, as currently constituted, revenues from the income tax make up 22 percent of the overall pie, while business taxes make up far less – eliminating them, one could argue, would create enough of a multiplier effect that the other taxes could eventually also be reduced (with prudent spending, of course.) Having to account for the loss of a 22 percent chunk of state revenue is the reason why all of the income tax proposals out there phase themselves in rather than eliminate the income tax in one bite. (Ever notice, though, that tax increases are rarely phased in?)
But there's also a lot being left on the table through the short-sightedness of the current administration, and while Gansler and his cohorts on the Democratic side are (literally) tilting at windmills for job creation, we can conclusively show that one $3.8 billion project will help a portion of the state succeed long-term. Maryland was one of the first states studied in a new series of blog posts detailing the impact of the energy industry.
And while the API concedes the state isn't a leader in the production of oil and natural gas, there's nothing saying we can't hold our own through a combination of Marcellus Shale exploration in the state's panhandle, the prospect of more natural gas in the heretofore barely- or unexplored Taylorsville, Culpeper, Gettysburg, and Delmarva (!) Basins, and perhaps oil drilling offshore. Even the idea of testing the waters can have a positive economic impact on a particular area, and one major key in attracting industry is having inexpensive sources of energy. We hear a lot of complaints from industry about the cost of electricity in Maryland, but having more natural gas (and the power plants to use it) would be of assistance in drawing manufacturers.
Now if the candidates can put together a proposal of transportation structure improvements, one which includes an interstate-grade highway north from Salisbury to I-95 (with the cooperation of Delaware) and the completion of the originally envisioned I-97 across the Potomac to meet with I-95 near Richmond to save trucks from having to deal with congestion around Washington so goods could find their way to market much more easily, I'd really be a happy camper. But for now these will have to suffice.
Just as an aside, you just might be hearing a lot more from me on the subject. Stay tuned.
In life there is a difference between saying and doing. In this case neither protagonist, unfortunately, is in a position where they can do much more than talk and advocate but it is interesting to see what the two men in question have to say about a paticular situation.
First I'll point out the talker:
More and more of our friends and neighbors are unemployed and our state economy remains stalled. Clearly, the economic policies of Martin O'Malley and Anthony Brown have failed, and it's time for new leadership and a new direction in Annapolis.

The O'Malley/Brown Administration continues to drive taxpayers and job creators from Maryland and into the arms of better run, lower cost states.
Those were the words of gubernatiorial candidate Larry Hogan, whose campaign went on to point out that 9,800 Marylanders were furloughed in January and the state endured its worst year of job creation since the recession ended in 2009. (At least for some parts of the state, the question of whether we are back in one is open for debate.)
I will give some credit to Larry for beginning to round out a platform which doesn't simply bash the incumbent and his heir apparent for tax increases or cite his group's social media prowess:
Hogan, a business leader and former Maryland state cabinet secretary, favors a pro-growth agenda that combines reigning (sic) in Annapolis spending, jump starting the economy by cutting taxes on workers and their employers, and aggressively courting larger employers which in recent years have left Maryland for Virginia and other states.
We're still a little vague as to specifics, but the ideas are mostly right out of the conservative playbook and certainly won't hurt. I'm ever-so-slightly leery of the "cutting taxes on workers and their employers" line because that suggests only a targeted tax cut rather than the flattening (or complete elimination) of rates we need, but we'll see where Larry goes with this one.
On the other hand – and I really wish he had said it a month ago, because it would have went perfectly with this post – David Craig has a grand idea:
Harford County Executive and Maryland Governor Candidate David Craig called on incumbent Governor Martin O'Malley to push the Obama Administration to complete a final regulatory review to enable a facility in southern Maryland to export liquefied natural gas. The issue takes on greater urgency as the Ukraine and several European countries seek long-term solutions to reduce dependence on Russian energy exports.

"Now is not the time for dithering and red tape," said Craig. "Maryland is on the verge of being only the second state in the country to export liquefied natural gas and our proximity to the Marcellus Shale, and the Atlantic Ocean and existing infrastructure gives us a competitive advantage that nobody else has. Maryland can attract thousands of energy sector jobs and help assert U.S. influence in the crisis in the Ukraine. But we must act now."

Ambassadors to the U.S. from Hungary, Poland and the Czech and Slovak republics wrote House Speaker John Boehner last week that U.S. "natural gas would be much welcome in Central and Eastern Europe, and Congressional action to expedite [liquefied natural gas] exports to America's allies would come at a critically important time for the region."

The U.S. Department of Energy has approved just six export licenses for LNG projects, including Cove Point, since 2011. Dominion Resources-owned Cove Point, in Lusby, MD, is one of about 20 U.S. projects that want to export LNG. Of those, only one, in Louisiana, has full federal permitting.

Delays in Maryland are coming on multiple fronts. Political support among the O'Malley-Brown Administration is non-existent. Gubernatorial candidate and legislator Heather Mizeur is leading the charge in outright opposition to the project, while Lt. Gov. and front-runner candidate Anthony Brown promotes "environmental justice," a left-wing social movement that attempts to stifle energy exploration wherever politically-favored constituencies may object. The other democratic gubernatorial candidate, the current Attorney General, is opposed to timely approval of the project. Apart from general statements about the importance of developing jobs and traditional forms of energy, GOP primary candidates for Governor have heretofore not yet articulated positions on the issue. (Links added.)
Given my interest in energy-related issues, I can't believe I missed that originally – the release has been out about a week – but I'm glad David Craig is coming out on the right side of this issue. As I pointed out last month, Dominion Resources, the operator of the Cove Point facility, estimated that 4,000 construction jobs and 14,600 permanent positions could be created through this $3.5 billion investment. Those could be 14,600 people paying taxes and investing in our communities rather than wondering what comes next after the unemployment runs out or making plans to escape Maryland for greener pastures like Virginia, the Carolinas, Florida, or Texas. Democrats often talk about making "investments" with our tax dollars, well, here's an investment that the private sector is willing to make and government is mad because they can't control who receives it. Let's throw them a pity party: awwwwwwww….
Running mate Jeannie Haddaway made another good point in that statement:
Instead of picking winners and losers and subsidizing the most expensive options such as wind energy, we should be taking advantage of our existing resources and diversifying in a way that is meaningful to our economy and to job creation.

The choice is clear, the opportunity is now.
I look at it this way: if there were a market for wind energy, we would already have plenty of infrastructure out there. But the fact we have to subsidize its meager presence and carve out market share for it tells me wind is an economic loser overall. Just like solar energy, it's only as reliable as atmospheric conditions allow it to be. And while solar and wind are considered "green" energy, the birds being cooked or bats being exterminated might beg to differ.
So we can exacerbate the unemployment problem or we can put the people in place to help create jobs. It's your choice, Maryland.
Because of the snow, it's sort of a slow news day today. So I was looking for something interesting to comment on and found out that the practice of fracking can now retire, as it's reached the ripe old age of 65. From Energy Tomorrow:
We celebrate the first commercial use of hydraulic fracturing 65 years ago on March 17, 1949, conducted by Halliburton in Stephens County, Okla., and Archer County, Texas. But the roots of the fracking story stretch back to the 1860s. In a 2010 article for the Society of Petroleum Engineers' Journal of Petroleum Technology (JPT), NSI Technologies' Carl Montgomery and Michael Smith write that energy pioneers experimented with oil well "shooting" that would "rubblize" oil-bearing rock to increase flows. Various methodologies were used to fracture rock formations over the years until Stanolind Oil, a division of Standard Oil of Indiana, conducted the first experimental "hydrafrac" in 1947 in Kansas. It involved pumping fluid carrying "propping agents" at high pressure into a well to create fractures that could be held open to free oil and natural gas in the rock.
People have freaked out over this technology over the last half-decade since the oil and natural gas industry embraced it to bring new life to old fields as well as other places where energy exploration was previously deemed economically unworthy due to quantities thought not to be worth the trouble. Yet the root technology was decades old; the confluence of evolving technique with the increase in oil prices to a point where fracking could be cost-effective gave the impetus to the industry. Truthfully, when oil was $15 a barrel and being pumped like crazy in the Middle East a couple decades ago, there wasn't much demand for domestic supplies.
On the other hand, natural gas that ran about $4 per thousand cubic feet in 1981 only costs about $9 per thousand cubic feet now (although seasonal fluctuations are more severe.) Since that's not far off the increased cost of living from then to now, this technology has enabled the natural gas market to hold serve despite increased demand from electricity generation, which receives a much better rate than the residential figures I cited. Granted, the recent surge began around the time when natural gas for residential use hit its all-time peak of $20.77 per thousand cubic feet in the summer of 2008, but opening up export markets can make additional fields profitable while stabilizing prices.
Now there is an element of truth to the argument naysayers in the manufacturing and chemical industries make about the potential that exporting LNG to other countries would increase prices here, although I doubt they would triple as claimed. But let's explore once again the alternative scenario, one which I alluded to a couple paragraphs back.
Oil companies were laying people off and shutting down wells when prices were $15 to $20 a barrel because there was no way to run many of the old wells profitably. Some seem to forget that entrepreneurs go into business to make a profit, so they can make a living. Just like Staples is lopping off a couple hundred of its lagging retail performers, these companies idled wells which were losing money. In one respect it was great because gasoline went back under a dollar per gallon (remember that?) but that was a short-lived phenomenon which ended about the time of the first Gulf War – meanwhile, it took several more years for the oil industry to recover. Like it or not, that's a vital cog of the American economy just like automakers and other manufacturers, who can use the incentive of energy which is reliable and still relatively inexpensive to create jobs.
So the ideal this time would be to maintain a fairly steady and predictable price while expanding the supply and maintaining those wells which are in operation so they stay economically viable. But if it weren't for fracking, we would be in the situation of having to import a greater and greater share of our energy, a policy which would quickly drive up prices and perhaps exacerbate our national economic slowdown to a recessionary point once again. A modest increase in energy prices would be a small price to pay for the creation of thousands of jobs with private-sector investment – and who knows, maybe the predicted price increase won't come. But I'll bet the jobs would.
I still like picking on Joe Biden. But over the last month or so I've collected a lot of divergent information on policy suggestions, each of which promses to be the magic elixir to get our economy moving in the right direction again.
I think the key to this lies in two areas: manufacturing and energy. In that respect, I keep a lot of information handy to discuss in this space, with a group called the Alliance for American Manufacturing (AAM) generally representing the left-of-center, pro-union side. And while their main goal seems to be increasing the coffers of Big Labor, luckily most workers still have free will – ask the employees at the Tennessee Volkswagen plant about how much effort from the UAW can be rebuffed in a simple up-or-down vote.
Currency manipulation is one area in which the AAM has been focusing. A study they cite, by the liberal Economic Policy Institute (EPI), makes the case that:
Many of the new jobs (if the subject is addressed) would be in manufacturing, a sector devastated by rising trade deficits over the past 15 years. Rising trade deficits are to blame for most of the 5.7 million U.S. manufacturing jobs (nearly a third of manufacturing employment) lost since April 1998. Although half a million manufacturing jobs have been added since 2009, a full manufacturing recovery requires greatly increasing exports, which support domestic job creation, relative to imports, which eliminate domestic jobs.
Personally I disagree with the premise that rising trade deficits can be blamed for the job losses; instead, I think an absurdly high corporate tax rate and onerous regulations have contributed more to chasing away American manufacturing. (While many simply blame "outsourcing" for the problem, fewer understand the dynamics which led to the outsourcing.) Yet there is merit to the idea that all sides should be competing on as level of a playing field as possible when it comes to the means of exchange, and China is one of the worst offenders. (And why not? They are communists, after all, and you can't trust communists any farther than you can throw them.)
Two of EPI's findings are quite interesting: first, should the EPI model come to its fruition, the oil and gas industry would be the hardest hit, and second, Maryland would be among the states least impacted, with barely a 1% rise in employment.
Yet AAM president Scott Paul is quick to blame Barack Obama:
President Obama promised to hold China accountable. He hasn't. The White House last month said President Obama would use his pen and his phone to make progress on economic issues. He could start today by signing an order to designate China as a currency manipulator.  Then, he could call the Chinese leadership to demand an end to that practice, and secure an agreement on a plan to cut this deficit in half over the next three years.
I sort of wish Mr. Paul would also figure out the other problems, but he is correct to be concerned about our Chinese policy. Job creation has become more important than deficit reduction in the minds of Americans, both in the AAM poll I cited above and a Pew Research Poll cited by the American Petroleum Institute (API).
And the industry which benefits from API's efforts represents another piece of the puzzle which we can take advantage of: our abundant energy supplies. While America uses 26 trillion cubic feet of natural gas per year, there is the possibility of as much as 10,000 trillion cubic feet within our land mass. That's nearly 4 centuries worth, so I don't think we will run out anytime soon. (Estimates have continued on an upward path as new technology makes previously unworkable plays economically viable.) As I keep saying, it's too bad we don't have a nice shale play under our little sandbar. Not only that, but the infrastructure we will need to take advantage of all that (and help curtail spot shortages like the ones we're having this chilly winter) would be a guaranteed job creator – one which derives its basis from the private sector. New pipelines aren't just for export facilities like Cove Point, but could benefit this area and perhaps bring more natural gas service to our region.
Unfortunately, Maryland isn't poised to take advatange of either the manufacturing or energy booms at present, thanks to back-breaking economic policy and a foolhardy go-slow approach on fracking. It takes a strident opponent of the latter to suggest yet another approach which will do damage to the former, but gubernatorial candidate Heather Mizeur accomplishes this with the tired old combined reporting proposal. Hers comes with a twist, though, which she announced last Monday:
In the morning, Mizeur will host several Maryland business owners for a Small Business Roundtable. They will discuss her legislation to provide tax relief to small business owners, as well as other highlights from the campaign's ten-point plan for jobs and the economy, which was released last fall. She will also hear from the business owners on a range of other concerns.

(snip)

At 1:00 pm, several business owners will join Mizeur in front of Ways and Means to testify on behalf of legislation that would enact combined reporting and distribute the estimated $197 million to small businesses for personal property tax rebates.
It's the liberal way of picking winners and losers. And according to a 2008 study by the Council on State Taxation – admittedly, an opponent of the practice:
Combined reporting has uncertain effects on a state's revenues, making it very difficult to predict the revenue effect of adopting combined reporting.
Even proponents don't address that aspect, instead emphasizing how it would "level the playing field between multistate corporations and locally based companies." But since Mizeur's idea is one which would subsidize some businesses under a certain employment plateau, the uncertainty would likely be just another reason to avoid Maryland.
On the other hand, a Republican like Larry Hogan at least gets businesses together to discuss what they really want. Granted, once he gets them together he speaks in broad concepts rather than a more specific plan, but at least he's listening to the right people. None of the others in the GOP field have specific plans, either, although Ron George probably comes the closest.
One has to ask what states which are succeeding economically are doing to attract new business. The state with the lowest unemployment rate, North Dakota, is prospering – more like crushing the rest of the field – on account of abundant energy resources, and perhaps that success is pulling surrounding states up with it. Its three neighbors (Montana, South Dakota, and Minnesota) all rest within the top 13 when it comes to low unemployment rates and other regional states like second-place Nebraska, Iowa, Wyoming, and Kansas lie within the top 10. Although the top five are right-to-work states, half the bottom 10 are as well. Nor can tax climate be seen as a dominating factor since the top 10 in unemployment vary widely in that category: Wyoming, South Dakota, Utah, and Montana are indeed excellent in that aspect, but North Dakota is decidedly more pedestrian and Iowa, Vermont, and Minnesota are among the worst.
But Maryland has the tendency to depend too much on the federal government as an economic driver. This presents a problem because bureaucrats don't really produce anything – they skim off the top of others' labor but don't add value. Certainly it's great for those who live around the Beltway, and it's telling that all three of the Democratic candidates have a connection to the two Maryland counties which border the District of Columbia while none of the Republicans save Larry Hogan do.
In order to create jobs, I think the state needs to diversify its economy, weaning itself off the government teat and encouraging manufacturing and energy exploration. Meanwhile, there's also a need to rightsize regulation and restore a balance between development and Chesapeake Bay cleanup – specifically by placing a five-year moratorium on new environmental restrictions while cleaning up the sediment behind the Conowingo Dam. Let's give that which we've already done a chance to work and other states a chance to catch up.
The best route out of government dependence is a job. Unfortunately, when the aim of the dominant political party in the state is one of creating as many dependents as possible, a lot of good entrepreneurs will be shown the door. It's time to welcome them in with open arms.