Recently I've posted about three likely entrants into the 2016 Presidential race – Jeb Bush and Dr. Ben Carson on the Republican side and Jim Webb representing the Democrats. Naturally with an open seat the interest in the job increases, since there's no incumbent with his built-in advantages to contend with. This opens the field to a lot of potential contenders who passed on the 2012 race for various reasons. Recall that many of those who ran in 2012 on the GOP side are still active in the political arena – Newt Gingrich with his production group, Rick Santorum with Patriot Voices, Mitt Romney with endorsements and help with financial support, and Rick Perry with his RickPAC, among others.
Obviously Democrats were silent in 2012, but it's been known that grassroots movements have sprung up for Hillary Clinton and Elizabeth Warren (who's trying to tell her supporters "no") while Martin O'Malley began his own PAC for 2014. Joe Biden claims he "honest to God hasn't made up my mind" about running.
On the GOP side, these aforementioned contenders have one thing in common: except for Perry, who did not seek another term and leaves next month, they are not currently serving in office. (On the other hand, among the Democrats only Webb and Clinton are out of office, although O'Malley joins that group January 21.) Yet the GOP has an extremely deep bench of current governors, many of which are in their second term and have national name recognition: in alphabetical order, the group includes Chris Christie of New Jersey, Bobby Jindal of Louisiana, John Kasich in Ohio, Mike Pence of Indiana, and Scott Walker in Wisconsin.
In recent years, our presidents have tended to be former governors: George W. Bush, Bill Clinton, Ronald Reagan, and Jimmy Carter all came from that background. Obviously their tenures in the Oval Office were a mixed bag of success, but Americans tend to be more confident that those who ran a state can run a federal government. (The only recent exceptions to this were 2012 with Mitt Romney and 1988, where Vice-President Bush defeated Michael Dukakis. Maybe being governor of Massachusetts works as a disqualifier.)
With the large potential field of governors, it may be just as important to know who's out. When you have a state to run for another four years, the excuses for trips to Iowa and New Hampshire are fewer. It's not to say that governors who want the brass ring won't try and make that effort, but as we've seen with Martin O'Malley and his frequent journeys to New Hampshire and Iowa in his second term, there is the potential for losing focus on your real job. It was enough to cost his anointed successor his election, for the dubious gain of polling at 1 percent or less in most 2016 Presidential polls.
There are perhaps 15 to 20 figures in national politics who could potentially run for President on the Republican side – far more than the Democrats boast. Of course, only one can win a party's nomination, but beyond that there are only three or four who can be in the top tier and raise the money necessary to wage a national campaign. (It's something that Martin O'Malley is finding out firsthand on the Democrat side, since he's not one of those.) It's been claimed on a grassroots level that the last two Republican campaigns were decided when the "establishment" settled on one candidate before the activists did – that group split their allegiances and votes several ways until it was too late. By the time Rick Santorum outlasted Gingrich, Perry, et. al. he was no more than the highest loser because at that point the nomination was just about sealed for Mitt Romney. Romney may have been the best candidate for 2012, but he wasn't good enough to get the nearly 3.6 million who passed on voting for Barack Obama a second time to come on board.
People like to keep their options open, but since the announcements of who's in seem to be receding farther and farther from the actual election, it may help those of us on the Right who would like to select a candidate to know who won't be running. Obviously there will be a few ardent supporters who will pine for that candidate to reconsider – as far-left populist Democrats are finding with Elizabeth Warren – but we could save a lot of wasted money and effort by finding out who won't make a half-hearted attempt at an early date.
Since the 2012 election came to an unsatisfying close, there's been a portion of the Republican Party who wondered how Mitt Romney would have done with an open seat as opposed to facing an incumbent with those built-in advantages. That group must be the people behind the Ready for Romney movement.
Not much more than a website with a brief "about" page and donate button, the simple fact that some Republicans want Romney to stop being coy about it and make the commitment for a third consecutive run may be enough to make Mitt a front-runner. Historically, a major-party nominee who has lost before doesn't fare too well – since 1900 William Jennings Bryan (Democrat. 1896 and 1900), Thomas Dewey (Republican, 1944 and 1948), and Adlai Stevenson (Democrat, 1952 and 1956) have lost two straight elections. Republican Richard Nixon bucked the trend but there was an interceding election as he lost in 1960 before winning eight years later. I don't think anyone is clamoring for nearly 80-year-old John McCain, though.
Yet the question is whether Romney can turn things around for a Republican Party which has cleaned up at state and Congressional-level midterm elections in the last two cycles only to lose their way in the Presidential year. It seems like Republican leadership has already deemed Romney as one of the three most "electable" candidates (the other two being Jeb Bush and Chris Christie) while discounting the chances of one of the other sitting GOP governors, firebrand Senators who have developed a following like Ted Cruz, Rand Paul, or Marco Rubio, or the outsider Dr. Ben Carson. Since the polls now are pretty much name recognition anyway, the true desire for another dose of Romney may be overstated.
The last time I compared Presidential candidates Mitt Romney was near the back of the pack, even worse than he was in 2007 during his first try. There were a number of candidates who I thought were better, but they all seemed to fall by the wayside for a number of reasons. The same is probably going to be true this time because there is an establishment Republican cadre of donors who will back Romney while smaller donors will spread their money among the half-dozen or so conservative favorites.
For these reasons and more, I sort of hope Mitt returns to being a private citizen to stay. The candidate we need for 2016 will have to be a broad reformer who will hit the ground running because he (or she) won't have much time to waste. 2017 will, by electoral necessity, have to be a very busy year and it's guaranteed the Democrats and the press (but I repeat myself) won't be giving much of a honeymoon.
Pray for the best and prepare for the worst.
I've probably given as many pixels to failed candidate Rick Weiland as anyone outside his native South Dakota, but it's because I think he's very useful as a gauge of reactionary liberalism in a part of the nation which has maintained a streak of populism surprising for such a rural area. While the South has gone almost completely Republican, those in the rural Midwest will occasionally elect Democrats they deem to be centrists or populists on a statewide level. South Dakota has rejected Weiland several times, but it doesn't mean he'll stop trying and to me that exhibits precisely how the far left operates and why it's important to hear about their desires. (He could also use the money since he can't manage his campaign funds, but I digress.)
So yesterday, in the wake of the debate about CRomnibus, I received a missive called "We can't breathe!" from which I quote in part:
The revenge of the money changers is in full swing in Congress today.

Let the big banks have their swaps back. Let Las Vegas advertise itself with your tax dollars. Increase by 1000% the amount billionaires can contribute to buy off our political parties.

Men of color are not the only ones they have in a choke-hold – now they've got all of us – and it's way past time to tell them none of us can breathe!

Emboldened by the Obama-haters they just elected, Wall Street is readying the nooses for Obamacare and Dodd-Frank. They think they can't be stopped.

But WE can stop them!

24 states allow initiatives and referendums – 24 states where you can show them exactly what you think of their choke-hold on the rest of us.

So let's put what they are doing to us on the ballot in those 24 states and find out who is right.

(snip)

Help us close down the debt on my just completed Senate campaign, and fire up our initiative and referendum team. Because we are going to turn our little state into a laboratory for direct democracy.

A laboratory and an export market.

Let's put Citizens United, Ferguson, and Big Bank plutocracy on trial at the ballot box.

Because when you go down fighting instead of whimpering, a funny thing often happens: people notice, then they think a little, and pretty soon they're fighting too.

If you have to vote on it you have to think about it.  So let's put our ideas directly on the ballot and pick a fight. (All emphasis in original.)
This is the mirror-reverse of the strategy Maryland Republicans tried in 2012 to petition already-enacted legislation to referendum, which failed. Looking back, I wonder if the Maryland Republican Party isn't kicking itself for not placing the "bathroom bill" or 2013 gun bill on the ballot this year – we may have even had a more shocking victory by repealing both laws. (The counter-argument, of course, is the "sleeping dog" school of thought which liked the Democrats' low turnout – perhaps the inclusion of those ballot measures would have hurt Larry Hogan's chances by bringing out more liberal Democrats.)
It's also true that, even in the face of a Republican wave election, four states that had a minimum wage increase on the ballot, including the aforementioned South Dakota, passed these measures while electing Republican Senators – in Alaska and Arkansas the Democrats seeking re-election to the Senate were defeated on that same ballot. (Nebraska was the fourth state.) Again, this shows the streak of populism which occurs in the Midwest.
Obviously Weiland sees a trend, exhibited in his home state, where direct democracy can succeed in accomplishing those things a representative republic would not. As the minimum wage example shows, people can be fooled into voting against their best interests – that's why we were founded as a Constitutional republic.
Weiland's mindset is shared by a lot of people, though. Witness the populist appeal to Southern voters espoused by the writer of the linked New Republic piece, Michael A. Cooper, Jr., who pleads with his party:
Speaking as a southerner, we need help, not from the DCCC but from government to deal with issues like homelessness and drug addiction.
These aren't esoteric concerns Beltway liberals tut-tut about like global warming or political correctness, but true pocketbook issues which unfortunately tend to affect the poorest among us. Conservatives would prefer these issues be dealt with on more of a faith-based level through private charity but it can also be addressed by local and state governments. (By the way, thanks to Jackie Wellfonder for bringing the New Republic piece to my attention just in time for me to add it in because it fit the point so well.)
Just as the right has its TEA Party movement which has cooled to the mainstream Republican party – and for good reason – many activists on the left are embracing their new savior as Senator Elizabeth Warren, whose populist screed against Wall Street has won the backing of elements of the Democrat Party who think Barack Obama sold them out and Hillary Clinton is too close to the right wing. They are also fed up with the government, but stare at the problem from the other side of the fence because they want the power of government to regulate corporatism out of existence, or rein it in as fascism dictates.
Meanwhile, while these Warren acolytes whine about what Barack Obama is not providing them, they fail to see that many of their goals are being realized anyway. Truly it's the Right that's not being served.
As the new year arrives and Republicans take over Congress (along with the governor's chair in Annapolis) we will begin to see all the stories and tales of woe unreported on over the last six years. There's a lot of work to do, and Republican leaders in Congress didn't get off on the right foot by passing CRomnibus. We must demand, now that we've granted them the opportunity to complete the FY2016 budget in regular order as they've wished to do for several years, that our priorities be the ones funded and the mistakes of the last six years deleted.
Perhaps we can also do our part in using the referendum system in advancing conservative causes as well. Two can play that game, and it's just as important to motivate our voters as it is for the other side to buy theirs.
It's definitely a peripheral story to the overall House adoption of CRomnibus, but one provision which was passed in the bill prohibited the District of Columbia from enacting a recently-passed district referendum allowing the decriminalization of marijuana. Because the District isn't one of the 50 states, Andy Harris remarked that the supporters of the law could leave. As quoted in Politico:
"That's the way the Constitution was written," Rep. Andy Harris of Maryland said in an interview Wednesday. "If they don't like that oversight, move outside of the federal district to one of the 50 states that is not covered by the jurisdiction of Congress as a whole."
Needless to say, Harris's Facebook page is littered with protests – not about his vote on the overall CRomnibus, which he voted in favor of – but about the vote against pot, presumably from District residents who didn't care for his vote and claim he's in the pocket of Big Pharma. Ironically, most of these comments are on a post alerting constituents to the opportunity for public comment on fee increases at Assateague National Seashore.
Yet this re-ignited a thought I've had before – one which wouldn't necessarily make Republicans happy, but one which I think would more truly reflect the intent of our Constitution. In Article 1, Section 8 it established one of the duties of Congress as:
To exercise exclusive legislation in all cases whatsoever, over such District (not exceeding ten miles square) as may, by cessation of particular states, and the acceptance of Congress, become the seat of government of the United States…
The key is the portion in parentheses, While the District was originally laid out as the maximum ten miles square, carved out of Maryland and Virginia, the Virginia portion was retroceded to the commonwealth in 1847. But since many government functions exist outside the District, the question becomes one of whether the District in its current form has outlived its usefulness. For decades denizens of the District have griped about "taxation without representation."
Because the Constitution only dictates a maximum size and not a minimum size, perhaps the solution lies in retroceding all but the immediate seats and symbols of government – the White House, the Capitol, the National Mall, and various memorials – back to the state of Maryland, with the city of Washington having the same status with its Maryland affairs as does Baltimore City. Instead of a half-million or so, living in the District would only apply to a handful of citizens. This could be made effective in 2020 so there would be time for transition and Congressional and local representation could be redetermined for the somewhat larger state of Maryland. The effect would be similar to the Vatican City as part of the overall city of Rome.
Naturally Republicans in Maryland and nationally would be dismayed because the advantage in voter registration and representation already enjoyed by Maryland Democrats would be enhanced. But if we want to make the pot-smokers happy that they aren't under the control of Congress – which really shouldn't be concerned about the affairs of a city of a half-million in a population of over 300 million – perhaps this is the better solution.
It's a better solution than making the District the 51st state, as some have wanted, or simply giving in and elevating their status by allowing them a House member and two Senators. The intent was creating the seat of government, not a state which would be placed above others by virtue of being the national capital. While we've ignored the Constitution numerous times over the nation's history, here's a chance to restore the intent of the Founders.
Update: I should mention that Harris gave his side of the marijuana story in the Washington Post today.
In 2007, Congress passed (and President Bush regrettably signed) a bill which was, at the time, a sweeping reform of energy policy. As part of the Energy Independence and Security Act of 2007, the EPA was supposed to regulate the Renewable Fuel Standard on an annual basis, with the eventual goal of supplying 36 billion gallons of renewable fuel by 2022 – the 2014 standard was set at 18.15 billion gallons (page 31 here.) By the way, this is the same bill that did away with incandescent light bulbs.
Unfortunately, for the second straight year the EPA is late with its update and last month they decided to take a pass altogether on 2014. Mark Green at the Energy Tomorrow blog writes on this from the petroleum industry perspective, while the ethanol industry took the decision as news that the EPA was staving off a possible reduction in the RFS.
We all know hindsight is 20/20 but it should be noted that, at the time the EISA was written, the conventional wisdom was in the "peak oil" camp, reckoning that American production was in a terminal decline. Yet we've seen a renaissance in the domestic energy industry over the last half-decade despite government's best attempts at keeping the genie in the bottle. So the question really should be asked: is the Renewable Fuel Standard worth keeping in this new energy era, or should the market be allowed to function more freely?
It goes to show just how well the government predicts activity sometimes. They assumed that the technology behind creating biofuels from agricultural waste would supplant the need for corn-based ethanol in time to maintain the amount required and also figured on gasoline usage continuing to increase. Wrong on both counts; instead, we are perhaps in a better position to invest in natural gas technology for commercial trucks as some fleet owners already have – although long-haul truckers remain skeptical based on better diesel engine fuel economy, which ironically came from government fiat - than to continue down an ethanol-based path.
But the larger benefit from removing ethanol-based standards would accrue to consumers, as corn prices would decline to a more realistic value. Obviously the initial plummet in the corn futures market would lead to farmers planting more acreage for other crops such as soybeans or wheat as well as maintaining virgin prairie or placing marginal farmland, such as thousands of acres previously reserved for conservation easements, back out of service.
Poultry growers in this region would love to see a drop in the price of corn as well, as it would improve their bottom line and slowly work its way into the overall food market by decreasing the price consumers pay for chicken.
I believe it's time for Congress to address this issue by repealing the RFS. Unfortunately, it would take a lot to prevail on many of the majority Republicans in the Senate because they come from the major corn-growing states in the Midwest and agricultural subsidies of any sort are portrayed as vital to maintain the health of rural America. Yet the corn market would only be destabilized for a short time; once the roughly 30% share of the crop used to create ethanol (over 4.6 billion bushels) is absorbed by the simple method of planting a different crop or leaving marginal land fallow, the prices will rise again.
Until the common sense of not processing a vital edible product into fuel for transport prevails, though, we will likely be stuck with this ridiculous standard. Corn is far better on the cob than in the tank, and it's high time the EPA is stripped of this market-bending authority.
After he lost the 2012 Senatorial primary to Dan Bongino, Richard Douglas has kept a somewhat low profile. Eschewing a possible run for Attorney General this year, Douglas has instead focused on particular issues such as the Bladensburg Peace Cross earlier this year and his latest, a criticism of Maryland's two sitting Senators for a lack of action on freeing Marylander Alan Gross from a Cuban prison.
In today's Daily Record (11/19), I was astonished to read the Capital News Service whitewash of the Maryland U.S. congressional delegation's record of failure on Alan Gross.

Marylander Gross remains in a Cuban jail because Maryland's weak, irresolute U.S. Senators have done precisely nothing to force our weak, irresolute President to make Cuba howl. Senators Ben Cardin and Barbara Mikulski have used none of the tools available to majority-party senators, or in Mikulski's case, to the chair of the Senate's most powerful standing committee, to bludgeon the Obama White House into meaningful action to free their fellow Marylander.

To try to force presidential action, Cardin and Mikulski could easily have blocked Obama legislative priorities, Obama executive nominations, treaties, senior bureaucratic promotion lists, and spending bills. But they didn't, and these are glaring omissions in the Capitol Hill playbook. They confirm that Cardin and Mikulski have pulled their punches with their ideological teammate in the White House.

Whitewash can't conceal the truth. Maryland's U.S. Senators and the White House have shown weakness and a lack of resolve on Mr. Gross. That same brand of weakness and lack of resolve helped put Russian troops in Ukraine, and allows Islamist terrorists to murder Americans almost at will.

In January, the new Republican majority in the Senate could finally force President Obama to break a sweat over Alan Gross, five long years into his imprisonment. We'll see. But what a pity that Maryland's U.S. Senators, clucking furiously on the sidelines, have utterly failed to use the tools which the Framers gave them to force Obama to do his job.
Douglas was quite critical of Cardin in his 2012 run, but hadn't really had much need to be critical of Maryland's senior Senator. It's Mikulski's seat which will be at stake in 2016, though, and Douglas's statewide experience may lead some to ask whether he's thinking of challenging Mikulski. With the Senate political landscape being almost exactly the opposite of 2014′s (where Republicans will have at least 24 seats to defend against just 10 for Democrats) the chance to pull an upset in Maryland is intriguing in the wake of Larry Hogan's win.
Naturally, the prospect of a rematch of the two top GOP contenders from 2012 means Dan Bongino will be in the conversation as a possible contender. But will Bongino want to undergo yet another campaign, the third one in five years?
With the experience Douglas boasts as a former Chief Counsel of the Senate Foreign Relations Committee, and former General Counsel of the Senate Intelligence Committee, in an election where cleaning up Barack Obama's foreign policy messes may be a key issue, the prospect of someone with Richard's expertise going up against Mikulski – or a new Democrat should Barb decide to retire – is quite interesting. Surely we will see in the coming months if it's a race Richard wants to run.
Obviously I've been concerned about the upcoming Maryland election, and we're probably four to six months away from the formal beginnings of the 2016 Presidential campaign on both sides of the aisle. But over the weekend, while Allen West was speaking to us, a few of his former Congressional colleagues were addressing the annual Values Voter Summit in Washington in an attempt to gain support. Ted Cruz narrowly topped the field in their annual straw poll, drawing 25% of the vote and besting fellow contenders Ben Carson (20%), Mike Huckabee (12%), and Rick Santorum (10%). Leading a second tier were Bobby Jindal and Rand Paul, both with 7% of the 901 votes cast.
Also worth talking about were the issues this group was most concerned with: protecting religious liberty topped the list, with abortion a strong second. Interestingly enough, protecting natural marriage was the top vote-getter as the number 3 issue on people's lists, but was seventh as a choice for number one contender and a distant third as a second place issue. Whether people are begrudgingly accepting same-sex unions due to isolated votes and ill-considered judicial decisions overturning the expressed will of the people or see it more as a religious liberty issue based on the experiences of those who object is an open question, though.
The other open question is just how much this voting bloc will take in terms of being ignored. There is a bloc of the Republican Party which says that social issues are to be avoided because it alienates another, supposedly larger group of moderate voters. Needless to say, Democrats exploit this as well – the Maryland gubernatorial race is a good example.
Even the Baltimore Sun concedes that "(p)ortraying Larry Hogan as a hard-core right-wing Republican is part of Brown's strategy." This despite Hogan's insistence that Maryland settled the abortion issue 22 years ago in a referendum, just as they decided same-sex unions in 2012. To believe the other side, these votes were overwhelming mandates; in the 1992 case they have a point but not so much the same-sex unions one which passed by less than 5% on the strength of a heavy Montgomery County vote (just six counties voted yes, but it was enough.)
Yet I believe the abortion balloting is open to question because attitudes about abortion have changed. According to Gallup, the early 1990s were the nadir for the pro-life movement so perhaps the question isn't the third rail political consultants seem to believe. To be perfectly honest, while there's no question where I stood on the more recent Question 6 regarding same-sex unions I would have likely been more neutral on the 1992 version at the time because in my younger days I leaned more to the pro-choice side. I didn't really become pro-life until I thought through the ramification of the right to life for the unborn and how it trumped the mother's so-called right to privacy. Exceptions for rape and incest I could buy – although I would strongly prefer the child be carried to term and given to a loving adoptive family – but not unfettered baby murder just as a method of birth control. Now I'm firmly on the pro-life side.
So when Larry Hogan makes these statements about how certain items are off-limits because at some past point voters have spoken doesn't make those who have faith-based core beliefs overly confident in a Hogan administration as an alternative to Anthony Brown. They may hold their nose and vote for Hogan, but they won't be the people who are necessary cogs in a campaign as volunteers and financial contributors.
On the other hand, there is a better possibility we could see action on these fronts with the federal government, even if it's only in terms of selecting a Supreme Court that overturns Roe v. Wade (placing the matter with the states where it belongs) and understands there is a legitimate religious objection to same-sex nuptials and funding abortions via health insurance as mandated by Obamacare.
We've been told for years that conservatives can't win if they stress social issues. But on the federal level I've noticed that even when Republicans haven't been addressing the social side we have lost, so why not motivate a set of voters which serves as the backbone of America?
Believe it or not, this feature which used to be a staple of my site has gone dormant for over 18 months. But I decided to resurrect it because all these financial reports I've been doing as well as other regular features have taken up my time and allowed my e-mail box to become dangerously full of items which were rapidly running out of shelf life. So here you go: the return of odds and ends for what promises to be a cameo appearance.
As evidence of that shelf life, I wanted to bring up a thoughtful piece by my friend Rick Manning – not to be confused with the former Cleveland Indians outfielder – regarding the prospect of a continuing resolution for federal spending which would expire in December, necessitating a lame duck session.
Manning is right in believing that the strategy is fraught with peril, and if the pre-election polling is correct and Republicans take over the Senate come January this only invites Democrats to lay a few traps as they back out the door. Of course, if Congress (read: the Senate) would actually do its job and get the budget work done before the federal fiscal year begins on October 1, this wouldn't be a problem.
One Senator, Rand Paul, received some criticism from Timothy H. Lee of the Center for Individual Freedom, who noted Paul's flip-flop on foreign policy neatly coincided with a shift in public opinion regarding the Islamic State.
Returning to the fold of NetRightDaily – which has been on a content roll lately – I found someone who agrees with me on the Seventeenth Amendment. Tom Toth lays out the case, although I think we should do a couple other amendments first. Obviously this would probably change the composition of the Senate rather quickly to an almost perpetually Republican body, but someone needs to look out for the states and that element is missing in modern politics.
Something else Congress should get to (but probably won't) are curbs on civil forfeiture, the subject of a recent push by the Institute for Justice. The bills themselves were introduced back in July by Sen. Paul and Rep. Tim Walberg, but while IJ has been doggedly against what they call "policing for profit" for several years, this latest offensive stems from a petition drive and video the group has done detailing abuses of the process in Philadelphia.
It's clear the libertarian-leaning group doesn't like the idea, and with good reason. Think of it as the step beyond speed cameras.
Philadelphia also figures prominently into my next piece. I'll explain this more on Sunday, but there were a number of pieces I was perhaps intending to use for my American Certified site but instead will be mentioned in brief here.
One group which has made it to those pages a lot is the Alliance for American Manufacturing. Certainly they complain a lot about the trade deficit with China but AAM President Scott Paul (no relation to Rand Paul) also made a great point about the continuing lack of manufacturing jobs.
This jobs report is a big disappointment for factory workers. While we can never read too much into just a month's worth of data, a goose egg for manufacturing doesn't look like progress to me. And it will be hard to consistently move the manufacturing jobs number up unless our goods trade deficit with China comes down.

Two years ago President Obama campaigned on a pledge to create one million new manufacturing jobs in his second term. Our #AAMeter shows progress toward that goal is stalling. A national manufacturing strategy could help get us back on track.
Yes, they track the progress toward that elusive one million jobs, and Obama stands at a puny 193,000. It's surprising because as Rick Manning stated in an earlier piece, we have the energy resources to bring American manufacturing back. We're now number 1 in natural gas production, and our energy dominance serves to stabilize world prices, says Mark Green of API.
Looking at it from the perspective of state government, a recent video by Republican gubernatorial candidate Larry Hogan explained his thoughts on creating opportunity.
The key phrase in this video comes early on, when Hogan talks about his appointments. This is an opportunity which is rarely discussed, but when Democrats have run this state for all but four years of the last forty, the pool of those who get to be department heads becomes ossified. The Glendening appointee to one office may have been O'Malley's point guy somewhere else and would be on the short list for Anthony Brown.
But if Larry Hogan can resist the temptation to overly rely on his buddies from the Ehrlich administration, we have the potential for real reform and new ideas at the department level.
Another reform is being pushed by the Maryland Liberty PAC, and Republicans will be pleased to know they are firing in the right direction by attacking the "toxic track record" of District 34A Democratic nominee Mary Ann Lisanti. They didn't catch this gem, though.
Finally, I wanted to promote something a fellow blogger is trying. Peter Ingemi (aka DaTechGuy) has a radio spot for you:
It's near the end of the year when everyone's ad budgets are pretty empty so as I've got some ad space left on my radio show I've got an offer to make exclusively to the bloggers, advocates & folk on my e-mail blast.

Produce a 15 second plug for your blog, podcast or web site and for only $30 I'll include it on my radio show DaTechGuy on DaRadio for a FULL MONTH.

That's not only 70% off the normal price but it also means your plug will be included on broadcast replays, my own podcast replay, the live replay on FTR Radio and all four weekly replays on the 405media Tuesday through Friday. And if you want an even better deal I'll give you 30 seconds for just $50 a month (or I'll replay your 15 second spot twice).

This is a great chance to get your blog some national exposure on multiple platforms that you might not currently be reaching. (His emphasis, not mine.)
He's the consummate salesman, is he not? But I have him beat, at least in terms of price. I'm not doing a radio show anytime soon, though.
And I may not be doing another odds and ends soon either. But it was fun to go back and put one together for old times' sake.
First, the setup: one of the many e-mails I've received beseeching me for donations. It asks "Are you on this list, Michael?"
Michael,

Chairman Walden just sent me a list of NRCC Members for 2014, and I don't see your name.

I know you've been one of NRCC's most loyal supporters since the start, this just can't be right.

You donated in the past in defense of a Republican House Majority, but not yet this year.

It's getting urgent with 80 days until Election Day. We need you now more than ever. We're working to stop the Obama campaign machine in its tracks – BUT we can't do it without you.

In order to combat the $374 MILLION that Democrats are spending this cycle, we need grassroots supporters like you to renew your support for Republicans across the country today.

Together we'll rally families and workers to stop President Obama's disastrous Big Government Agenda – and advance better solutions for a brighter future.

Please don't wait another moment. Renew your NRCC membership today with a gift of $10.

And, if you renew by tonight at midnight, I will triple your donation, so your gift of $10 will have an impact of $30.

Thanks,

John Boehner
Speaker of the House
Let's clear a few things up. I don't think I've ever given a penny to the NRCC, so they're pulling that one out of their rear end.
But more importantly, what have you really done to "stop President Obama's disastrous Big Government Agenda?" Have you defunded Obamacare or told the EPA where to go? How about impeaching some of the lesser members of the administration? Of course not, because your consultants said it would drive away independents, as if most of them will vote in a non-Presidential race anyway.
And then you have what this duly-elected Congressional nominee wrote yesterday:
I just pulled over about 2 hours into a trip to Allegany County to write this. I think it's time.

Have you heard of the National Republican Congressional Committee (NRCC)? They exist to allegedly help Republican candidates get elected to congress. Do you know that it's been months since my victory in the Republican primary in Maryland and I haven't heard a peep from either them or the RNC?

Do these establishmentarians think it's easy running as a Republican in deep-blue Maryland? Do they think that after years of having OUR party nearly taken over by cronyists, interventionists, purveyors of bad policies like TARP and grotesque levels of government spending, that outsiders like me have it easy?

I can barely knock on an Independent's or a non-white-male-voter's door without being thrown off their porch. Do you feel that you've mastered the message and it's really people like me who are the problem? Who do you think is fighting this battle? It's certainly not you. We're the ones at the doors, where it matters.

What's your reason for ignoring me, and the many others fighting for this magical country's tomorrows? Do I not fit into your box? Is it my youth, my message, or is it that I haven't firmly planted my lips on your rear-end?

I'm a Republican because I believe liberty matters and we should not surrender OUR party to cronyists and connected-insiders. We built this house and you don't get to burglarize it and keep the spoils. If elected Democrats want to monopolize unlimited government and evaporating liberty then go join them in their house but stay out of ours.

Finally, thanks to the grassroots who have accepted me as one of their own, despite my recent entrance into the political arena. It's your sweat and positive energy that keeps me going despite the willful ignorance of so many on the inside. It's you that matters. Thank you so much.
Really? You at the NRCC ask me for money and don't support a guy like this? Well, perhaps I have an idea why Dan Bongino and others like him get the shaft. I won't blockquote the whole thing, but a piece by Dr. Steven J. Allen of the Capital Research Center is worth reading in order to get a peek into what I think is the mindset of the NRCC and "establishment" Republicans at large.
But the problem isn't just Washington. Just look at what the Democrats have tried to stick on Larry Hogan with the help of a most compliant media. From a Michael Dresser piece in the Sun:
"The No. 1 priority is to expose Larry Hogan as a conservative, knee-jerk Republican who doesn't support universal pre-K and doesn't support a woman's right to choose, doesn't support increasing the minimum wage but instead supports giving billion-dollar tax giveaways to the largest corporations," (Anthony Brown campaign manager Justin) Schall said.
Needless to say, there was no follow-up as to why universal pre-K is so vital (Head Start has been shown to be ineffective after grade 3), proof that Hogan isn't pro-choice, and, frankly, why Brown thinks we should be confiscating tax money from our largest employers – you know, those people who create jobs that have value rather than push paper?
Unfortunately, this is what Hogan's side had to say.
"We obviously have to get our message out to a broad segment of the population. We have to lay out a clear vision of what we want to accomplish," (Hogan campaign manager Steve) Crim said. "It's a humanization. It's showing people that Larry does care about everyone."
I didn't know that was a question. I would contend that Anthony Brown only cares about the special interests bankrolling his campaign. So why is it implied that the Republicans don't care about everyone? I deeply resent that implication.
Or read this lead paragraph from John Wagner in the Washington Post:
To hear Maryland Democrats tell it, a victory for Republican gubernatorial nominee Larry Hogan could lead to the legalization of additional assault rifles, new limits on women's access to contraception and the clock being turned back on gay rights.
Prove it. Come on, Maryland Democrats, let me see the legislation Larry Hogan has proposed to do just that. Put up or shut up. Unfortunately, Larry plays along to an extent:
"It seems like every other day, we're getting some off-the-wall attack on something that no one cares about," Hogan said. "They're trying to make me into a right-wing, tea party Republican."
Trust me, Maryland, if only…but he's the best we have to work with.
It's time for a little attitude. Later in the Post piece, the whole Michael Peroutka affair is brought up, and look who went dumpster-diving for that minor little issue:
The Brown campaign e-mailed reporters about the secessionist views of Michael Peroutka, a Republican council candidate in Anne Arundel, where Hogan lives. Hogan promptly responded by saying Peroutka's views have no place in politics. An aide said that Hogan and Peroutka have no relationship. (Emphasis mine.)
Divert from important issues much? The Brown campaign is worried about a local County Council race? I think I'd worry more about the $150 million or so of taxpayer dollars you wasted on a balky website than one person's personal views, which wouldn't affect how he served the public in his capacity anyway.
There are a lot of fed-up people out here in the real world. They're tired of struggling to make ends meet while watching the borders and the law be ignored, their taxes constantly go up while government cronies prosper, and being told their conventional, Judeo-Christian views of morality are politically incorrect and intolerant. I'm sick of it, too.
I have a number of friends who are Democrats. A lot are great people, and perhaps there are places we share political common ground. But to blame Republicans for the problems affecting this state and nation is the height of folly, considering who's been in charge recently. Simply put, the Democratic prescription is not making the patient better; instead, Uncle Sam is more infected and weakened than he was when the Democrats took over Congress in 2007 and the White House two years later.
The real truth is out there beyond the headlines. Talk to the people, and they will tell you just what I said a couple paragraphs above. Maybe the political consultants and hucksters who keep putting out constant e-mail appeals for my money (trust me, it comes from both sides) are getting a cut, but I say we ignore them and just give to our favored candidates. (Okay, I will make an exception for the state GOP, if only to keep their lights on and phone working.)
I think somewhere we lost our way, and the world needs good leaders on par with our Founding Fathers to steer us back. Just wish I knew who they were, because when I look at a lot of those people who would deign to be our national leaders I see a load of snake oil salesmen.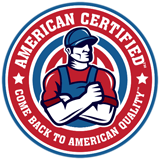 It was a varied palette of items written about on my American Certified blog, The Sausage Grinder. Maybe it was a little more like scrapple. Regardless, I made several contributions to the discourse.
For most of the spring and summer, I've been following a sort of obscure Commerce Department case regarding allegations of Korean dumping of a processed steel piping product called Oil Country Tubular Goods – it's strange that Korea is an OCTG producer when it has little oil. They made a decision favoring American steelworkers, which got positive reaction from a variety of interests.
One of those I quoted in the Commerce piece was the leader of the steelworkers' union. His fellows at the United Auto Workers got an unexpected surprise from Volkswagen, which let the UAW in the back door despite workers at the Chattanooga plant voting against the UAW in February.
The concept of economic patriotism was brought out last week in a letter from Treasury Secretary Jack Lew, who pressed Congress to do something about the practice of tax inversion, where companies transfer assets overseas to take advantage of lower tax rates. While I didn't bring up the argument in my piece, locally it's just like the practice of stores selling big-ticket items locating just across the Delaware line so they can advertise their "no sales tax" prices and hope to increase volume accordingly.
Finally, I restated the obvious: Obamacare rates will go up in 2015. In a government takeover of the health insurance industry, did you really expect otherwise?
As always, I'm working on new stuff for next week, with other stories to follow.
Editor's note: These were originally prepared for my American Certified Sausage Grinder blog as two different pieces but not used there. It's a good opportunity to introduce readers who haven't gone there to check it out (although I have to ask – why haven't you already?) to the somewhat different style I employ there. Think of it as a sampler plate.
Last Thursday – a day early due to the Independence Day holiday – the Bureau of Labor Statistics announced the June unemployment rate had decreased to 6.1%, which is the lowest rate in nearly six years. A total of 288,000 jobs were added in June; in addition, an extra 29,000 jobs were added in adjustments to April and May's figures.
All this should be good news, but manufacturing jobs only increased by 16,000 over the period. This brought the ire of Alliance for American Manufacturing president Scott Paul, who complained that:
While the low-wage recovery progresses full bore, the June jobs report shows that high-wage job growth is at a standstill. Manufacturing accounted for only 5.6 percent of job growth in June, far below its weight in the wider economy. Construction job growth was even slower.

Looking for a reason why? It's all about public policy. Our growing trade deficit with China, currency manipulation by overseas competitors, and a paucity of investment in infrastructure are leaving factory jobs at a virtual standstill. President Obama's vision of creating 1 million new manufacturing job during his second term is way off track.
According to AAM, the total manufacturing job growth over Obama's second term stands at 156,000 – far short of the pace necessary to achieve a million new jobs before 2017. That pessimism extends to the public at large, as a Rasmussen Poll indicated just 23% of Americans believed the unemployment rate will be lower next year.
On the other hand, writing at the Shopfloor blog, economist Chad Mowtray of the National Association of Manufacturers took a more optimistic view, calling the report "mostly positive news." And while he stressed that wages were increasing at a solid clip, he also pointed out that labor force participation rates were still a source of worry.
Strangely enough, a report on exports for May also came out Thursday, as the Commerce Department announced U.S. exports of goods and services hit a record $195.5 billion high. Many in the steel industry – as well as dozens in Congress – are awaiting next week's determination on possible dumping penalties against South Korea, while other exporters are lobbying for Congress to act on re-authorization of the Export-Import Bank before the September 30 deadline. Going forward, these determinations could affect future unemployment numbers as well as prospects for those who want to make things in America.
On a state level, though, the news was better.
In order to make things in America, workers are needed. And recently released employment data from the Bureau of Labor Statistics shows manufacturing employment was up year-over-year in May in 44 of the 50 states. (Page 17 here.)
With all the winners, though, it may be time to ask about the losers. The six laggards in the field were Alaska (down 1,800 jobs), California (down 1,400 jobs), Georgia (down 900 jobs), Kansas (down 1,700 jobs), Maryland (down 600 jobs), and North Carolina (down 300 jobs).
Alaska is an interesting case as it reflects in part the fortunes of its oil industry – just a few short years ago it was the only state gaining manufacturing jobs long-term over the decade from 2001-11. But a steady decline in oil production has hampered its local economy, and the state lost nearly 13% of its manufacturing jobs over the last year.
The other significant loser is Kansas, but a regional university's study predicts an upswing in manufacturing employment over the next three months.
Out of the six where manufacturing employment declined, there is no clear political or labor pattern which can be discerned. Four of the six states have legislatures controlled by Republicans, but that's fairly proportionate to the 28-17 advantage Republicans have overall. Three of the six are right-to-work states, which also reflects the close 24-26 split between our national composition of right-to-work vs. forced unionism states.
Conversely, the states which did quite well over the last year tended to be the ones bordering the Great Lakes. Minnesota (up 4,400 jobs), Wisconsin (up 1,400 jobs), Illinois (up 900 jobs), Indiana (up 2,900 jobs), Michigan (up 8,500 jobs), Ohio (up 5,800 jobs), Pennsylvania (up 3,100 jobs), and New York (up 600 jobs) all benefited, with Michigan's first-in-the-nation increase by itself making up for the six states which lost workers. It appears a healthier auto industry is leading the charge.
I'm not on the Jim Ireton e-mail list, but a friend of mine forwarded this to me. The reference is to a Baltimore Sun editorial which ran on Monday.
From: Jim Ireton <jimiretonformayor@gmail.com>
Date: July 9, 2014 at 1:50:45 PM EDT
To: undisclosed-recipients:;
Subject: You might find this interesting about Andy Harris….

I saw this in today's Baltimore Sun and thought you might find it interesting, too.

http://www.baltimoresun.com/news/opinion/editorial/bs-ed-harris-20140707,0,4748548.story

It concerns his actions against the residents of Washington, D.C.:

"There are several notable elements in this imbroglio. First, anyone who believes that Dr. Harris might change his mind because of a potential economic threat to his district doesn't know Dr. Harris, a man not given to self-doubt or the concerns of others. This is someone who actively fights against efforts by the EPA to reduce pollution flowing into the Chesapeake Bay and to forestall the effects of climate change and rising sea levels, either of which would be far more ruinous to his waterfront district than a mere summer boycott.

More remarkable is that Dr. Harris, a reliable Club For Growth and tea party acolyte who so often preaches against an overbearing federal government, is so proud to have thwarted the will of District residents. The decriminalization measure has the support of 80 percent of the populace, according to a recent poll."

-Jim
It may have been just idle chatter, but at the bottom of the e-mail was the authority line: "Authority: Ireton for Maryland. William C. Duck, Jr., Treasurer." Before Jim can worry about 2016, though, there is the matter of getting through another election in Salisbury; however, at this early stage no opponent for Ireton has stepped forward.
Despite only being the mayor of a relatively small city, Ireton has been attracting notice in progressive Maryland circles. There was the rumor last summer that Doug Gansler had Ireton on his short list for his running mate; he eventually selected Delegate Jolene Ivey. The "Ireton for Maryland" campaign account is still active, although he has filed what are known as ALCEs for the filing deadlines this year, affirming he has neither raised nor spent $1,000 over the preceding periods since his last full filing back in January. At that point Ireton had $1,384.68 in his account, much of that from the transfer of over $2,100 from his mayoral campaign. He supplemented this income with a fundraiser on his behalf last November, spending several hundred dollars on attending and supporting various Maryland political causes and events.
But to make a run against Harris, Ireton would have to open a federal account and no move in that direction has been made.
The entire incident surrounding the Sun editorial centers around an amendment Harris made to the District of Columbia's budget preventing the funding of a measure decriminalizing marijuana. In response, outgoing District mayor Vincent Gray and local advocacy groups called on District residents to boycott the Eastern Shore as a vacation destination. (Judging by some of what I saw on July 4th, the call wasn't heeded.)
To an extent, I actually disagree with Harris. Although it's not a true state's rights issue because the District of Columbia is not a state and depends on Congress to dictate its budget, I would tend to favor allowing them as much local control as possible. Decriminalizing marijuana is not the Constitutional issue that, say, an overly restrictive gun law would be. It doesn't bother me that Maryland did it, and it wouldn't bother me if the District of Columbia did, either. Decriminalization is a somewhat sensible middle ground between the outright ban some states still have and the larger steps taken by Colorado and Washington state. If those two states can find success in accommodating the legal and recreational use of marijuana with the prospect of ill effects from overuse, the idea may spread. If not, the window will close on advocates just like Prohibition did once it was discovered that criminal activity skyrocketed as people willingly ignored the ban.
Yet the Sun doesn't hide its disdain for Andy, either:
House Republicans have long made kicking District government around a veritable sport and, as Del. Eleanor Holmes Norton has observed, often do so to raise their standing among conservatives. And that would be classic Andy Harris — to confidently impose his will on others with a breathtaking level of moral certitude. As a state senator, his one-man crusade against students screening X-rated movies at the University of Maryland College Park five years ago included an unsuccessful effort to tie state funding to the development of a college "porn policy."

In Annapolis, however, Dr. Harris was mostly a preening pest who made sanctimonious speeches on the Senate floor that annoyed even his GOP colleagues. In Washington, he's among enough like-minded right-wing zealots to cause real trouble. Those who make their living in the tourist trade on the Eastern Shore are just collateral damage, victims of a congressman's runaway ego. The self-serving amendment is likely to be tossed out by the Democratically-controlled Senate; a cure for the district's bigger problems can only be achieved by its voters in November.
Actually, the Sun is right in one respect – we can cure many of our district's bigger problems by getting rid of the current Annapolis regime in November, replacing them with people who have respect for our way of life and our values. For that, though, we need cooperation from elsewhere in the state.
But I think the "runaway ego" is exhibited by a newspaper which becomes more shrill as its readership fades away, yet still deigning to exhibit the sheer condescension to posit that Congress can do a thing about climate change and the supposed rise in sea levels which would follow. (Given recent temperature trends, I'd say Harris has a point.) Even if I don't agree with him on this particular issue (as well as a handful of others) I still believe having about 400 carbon copies of Andy Harris in Congress would help turn this country in the right direction.