Most people who read this site realize fairly quickly that its bread and butter is political news and commentary; oftentimes it references and considers a proper course of action on legislation which is introduced, debated, and voted on. Having studied our state legislative website for hours on end over several years and watched it evolve from a relic from the 1990s to a more functional site thanks to a fairly recent makeover, I have a pretty good idea of how to navigate through it to get the things I want out of it, but there are still some elements that it lacks.
I also have become aware that Maryland can be a trendsetter in legislation, but there are times where other states which have sessions that are longer or year-round consider legislation that's sure to be eventually contemplated in Maryland – speed cameras are an example, as other states had them first before we passed the enabling legislation. And being as close to Delaware as we are, there is the potential for a spillover effect from bills they debate and pass as well.
Those who are truly in the loop about such things rely on a small number of websites that specialize in tracking legislation as it moves through the various states and Congress. StateNet, CQ Roll Call, Bllomberg Government, and Westlaw are examples of entities which perform this service for a fee, one which often runs into the five figures annually. While they are very useful sites, that sort of cost isn't always attainable for a non-profit or advocacy group like a Maryland Pro-Life Alliance, Maryland Citizen Action Network, or Delmarva Poultry Industry. Their needs may be limited to just one state or a small group of states like those comprising Delmarva, along with relevant federal legislation.
You may ask where this is going, so let me let you in on some good news. Now it's possible to get the legislative information you need in almost real time at an affordable price while helping maintain the political news and commentary you've enjoyed for over nine years. Allow me to introduce you to TrackBill.
TrackBill is a system which allows its users find the legislation they are interested in and track its progress through the state or federal legislative body of your choice. As they describe it, "TrackBill is a simple, yet robust, platform empowering government affairs professionals to search, track, and report on legislation in the US Congress and 50 state legislatures. Professional service firms, Fortune 1000 companies, and nonprofit organizations rely on TrackBill to spend less time tracking legislation and more time impacting the outcome."
So let's say you are a Maryland Citizen Action Network and you're interested in legislation relating to education or Common Core. Each day you can receive an update on the progress of any Maryland or federal legislation dealing with these subjects and use that to spread the word about key votes and hearings. Delmarva Poultry Industry can do the same for all three states (Maryland, Delaware, and Virginia) plus other key poultry-producing states to keep an eye on their pet issues. There are three pricing levels:
A single state
Up to ten different states
Nationwide (all states)
Each of those also includes Congress, so even a statewide group has the advantage of knowing about federal legislation as well. This can be useful for keeping tabs on a state's delegation to Congress.
I will cheerfully grant that this service isn't for everybody. But TrackBill sought me out to ask if I would consider being their Maryland partner, and I decided to accept this new advertiser on a commission basis. Simply put, for each package they sell through my site (which has its own landing page) I get a percentage, and insofar as I know I'll be the sole Maryland outlet for awhile.
This is one way to support a startup company which is trying to help out the little guys (packages range from just $999 to $1,999 a year, which is far less than five figures) as well as the one conservative Maryland political blog you've come to respect. I don't do radio nor do I plaster my logo all over stuff at an online store – my energy is focused on providing the best content I can each day.
So I call on those of you who read here and are activists for various interest groups to see and hear what the fine folks at TrackBill have to show you and say. They say knowledge is power, so the more you know the better chance you have of making positive change. Since I get a trial version to play with, I almost can't wait for the "90 days of terror" we call the Maryland General Assembly to start so I can see what all this website can do. Judging from the little bit I've done so far, I think it will be a great resource for all of us!
Well, here we are. Another year, another dollar.
Since the blogging phenomenon is perhaps 15 to 20 years old, depending on how you interpret its history, I would have to guess mine is a middle-aged site. Lots of sites have come and gone in the span of time since I began this enterprise but still I press on. And middle age is a time when the naivete of youth is replaced by both a maturity and a growing awareness of one's legacy.
Normally when I do this annual introspective I consider a sort of "state of the site" address I have a number of accomplishments from the previous year, but this year was a little different. Unlike 2013, where I made it to regional and national events like the Turning the Tides conference, the David Craig announcement tour where I snagged a great interview, or – the granddaddy of them all – CPAC 2013, the last year was somewhat devoid of real exciting milestones. Those I had were more in the non-political realm, such as my too-brief tenure for American Certified, which allowed me to focus on a topic I enjoyed researching and writing about, or broadening my scope with occasional music and book reviews.
Instead, the main focus was a Maryland electoral campaign which had plenty of blogging fodder and was won by a candidate who was short on specifics but long on money to lend his campaign, at least to start. No, I was not a Larry Hogan supporter early on (although over the preceding two years I'd written about Change Maryland quite a bit) but he won the Republican primary and found a message which won the day in Maryland, reflecting a Republican tide nationally.
Yet just as the national GOP is already beginning to disappoint supporters who want a stiffer fight on amnesty, Obamacare, and the budget, the potential is there for Larry Hogan to fail the conservative movement in Maryland. It will be something that bears watching, and hopefully other outlets which were extremely critical of Martin O'Malley and his liberal, free-spending ways will be equally as quick to keep the incoming governor in line should he falter from a conservative stance. I know Rome wasn't built in a day and it will take some time to dismantle, but we need to continually move the ball forward against a stiff defense. (One advantage we may have, though, is that Democrats in Maryland aren't used to playing that way.)
To be bluntly honest, though, the last couple months have been difficult. Toward the end of the campaign I was so burned out on everything that the thought of packing this enterprise in once the election was over crossed my mind a couple times. After all, my direct political involvement was coming to a somewhat disappointing end because I was defeated for one last term on our Central Committee and I thought it would be a little more difficult given my comparative lack of resources to provide the coverage my readers were used to. I still don't think I'm back at 100 percent satisfied with my work and output as the election recedes farther into the rear view mirror but it is coming along and perhaps being upfront with those who support me will add a few percentage points to that total.
I sometimes feel this site is having a midlife crisis of sorts as it approaches a crossroads. It was great to have my political advertisers – who, by the way, went 3-1 in their elections – but so far none have stepped forward to replace them. While there was a point earlier this year where Salisbury fell to second or third place among the cities which visited this site most, it's regained its lead as about 1/8 of my audience, and 3/5 of the total comes from Maryland. (Washington, D.C. is my second-biggest city, though, at a little over 10% of audience.) There have been some new, more passive revenue sources over the year, with another potential one waiting in the wings, but as far as direct sales I have long struggled to reach a goal of 6-10 constant advertisers.
Nine is an awkward age for anything. It seems that it takes having a decade under your belt to bring a little gravitas, but you're no longer the new kid on the block either. I've tried a few new features over the last several months but not all of them have taken root and grew, which is a shame.
Still, I am hoping to go into the one-decade mark next year on the upswing in both revenue and readership; the real test, though, will be what kind of time I can devote to the enterprise. I think that shifting gears a little bit and focusing more on overall policy – with emphasis on key issues like energy, manufacturing, Radical Green, and the quest for limited government – will make for a better site than trying to keep up with the doings of umpteen local and state candidates involved in races I'm interested in because deadlines aren't quite as pressing. We won the election, so now it's time to win the argument and start setting sound policy.
In the end, if I were to assess the last year of monoblogue I would have to say I struggled to meet expectations, for a number of reasons. As I noted above, though, the passion is beginning to come back and that's a good thing. I'm beginning to feel more excited about writing something on a daily basis rather than looking at it as a chore just to keep fresh content up.
I know I have a lot of fans out there, so if I have let you down a little in the past few weeks you will hopefully understand why. But I must say that the one consistent site metering system I've used over the years is pointing to 2014 being a record-breaking year – perhaps the new high will be reached as this very post is promoted because the numbers between 2014 and 2012 (my previous record) were extremely close. Through the end of November my readership for the year was up 4.8% over all of 2013. Add in December and it may be a 10% hike.
I'm hoping to have a little more clarity in other aspects of my life soon, too, so if that pans out I think things will work out for this site as well. Still, your support, thoughts, and prayers would be appreciated as I begin year ten.
Those who know me and have some idea of what makes me tick realize pretty quickly I am a numbers guy, and there is just something about round numbers that I like. So every time I turn the odometer of 1,000 posts it's a big deal to me, and hitting the 4,000 mark is no different than hitting 1,000, 2,000, 2,500, or 3,000. (For the record, the last 1,000 posts took 853 days to compile.)
But today is an interesting day in the life of monoblogue. As you probably know, mine is primarily a state-based blog so I write constantly about Maryland politics. Aside from the first year of this site's existence, though, I have been on the side which was out of power and had little to no say in the governing of this state. Last night, with the election of Larry Hogan, that all changed. While I'm not going to get into my election observations quite yet – I'm saving that for tomorrow morning's post – but it should suffice to say that it will be interesting going trying to hold Larry's feet to the fire.
Unlike the last few observances of Pxk, I don't really have any earth-shattering news on the writing front. Obviously there may be a subtle change in direction now that I won't be as active in the state GOP, but hopefully the nuts-and-bolts of a party in power will be relatively smooth and uninteresting writing anyway. (The Democrats, on the other hand – now that could be intriguing as a number of them will be pointing fingers about the demise of Anthony Brown statewide and the shellacking they took locally and many may be lining up for 2018.)
Honestly, I don't know what part I played (if any) in recent successes, but one thing I do know is that I'm glad campaign season is over. Frankly, the last 2 or 3 weeks was a definite grind writing about the political because I was bored with it. When you figure I started covering this election in earnest about the middle of last year (arguably earlier since David Craig was in the running unofficially since 2011) it's no surprise that I needed something different to write on.
There are some areas I'm thinking may be included here more, though. Thanks to the exposure of doing American Certified for a few months, I have more interest in the nuts and bolts niche of manufacturing, which is a worthy subject to explore. I've also had more of an interest in energy issues recently, in part because the two go hand-in-hand to a great extent.
Yet there's one thing which has carried me through and that's the support of my readers. I suppose I would be writing something even if I had five readers a week, but getting the occasional accolades and "attaboys" about pieces I write doesn't get old. I'm still humbled by the recognition. When I see the Paypal notice about a hit to my tip jar or get the payment from an advertiser (or, as has happened before, a check from a supporter of the site) I'm still proud to have made that impact with someone. Look at it this way – my advertisers were 3-1 in their races.
I suppose if I have remaining goals for this site, they would be to maximize the readership which can be attained from a part-time blogger (who also has writing clients and works outside the home) and make it even more of a profitable enterprise. I'm hoping those political advertisers who helped me during campaign season transition into non-political ones who keep this thing going for the 3 1/2 years we're not doing the heavy vote gathering.
In less than a month I'll be starting my 10th year of doing this site, which is longer than many of those who I link to. Maybe I wasn't in at the ground floor, but I wasn't too far from the foundation.
Most blogs don't make it to 400 posts, let alone 4,000. But as long as I enjoy doing it and am able to do so – I just renewed my server for another year – I hope you keep looking in this space for readable and thoughtful political content.
I'm back in the swing of news, and this gem from DaTechGuy hit home because it's so, so predictable. The stories he cites are the ones which can be used to prop up Barack Obama's approval numbers or distract from what's really going on – in the grand scheme of things, is the NFL scandal really that important or newsworthy? It's pretty sad when actions on the field take a distant back seat to actions which happened months ago far off the gridiron.
But how long have we known the mainstream media is in the tank for liberals? I mean, Dan Bongino's supporters have stated chapter and verse that at least one major newspaper in his district ignores him, and it plays right into the outsider image Dan is trying to cultivate in this election. Chances are that same paper will endorse opponent John Delaney, as most local newspapers tend to endorse incumbents over challengers unless the incumbent is a Republican and even less likely when the Republican is a TEA Party adherent.
I've seen this over and over again over the last twenty to thirty years I've studied the media. And notice how that cadre of news dinosaurs tut-tuts at any challenger to its dominance, whether it was conservative talk radio a generation ago or the rise of the internet media in the opening years of this century? I may not have the circulation of a Baltimore Sun or even a Salisbury Daily Times, but the potential is always there for something I say to be cast before a huge state, national, or even global audience. Their lack of a monopoly on news is what frightens the other side.
So it's quite predictable that their coverage dictates what is considered news to the masses, but at the same time people aren't being informed as well about important issues of the day. In my youth I would read the local paper cover-to-cover, and it would be maybe 32 pages – a 12-page section of national and state news with the last 2 pages being editorial content, a 16-page second section with local news, 4 pages or so of sports, a few pages of classified ads, and the comics, and a 4-page "Peach Section" with the features, a smidgen of entertainment news, and the TV listings. It seems now the lines between all of this have been blurred, with entertainment and sports news hitting the front pages and editorials being placed willy-nilly as part of the news.
In short, the avalanche and overload of information we're fed on a 24/7/365 basis may be allowing the most important stuff to slip by unnoticed, and that's a shame.
No, I'm not talking about a political figure today. Instead, I received an e-mail from the American Wind Energy Association telling me about the state of the wind industry and how its costs are falling rapidly. (This blog post at Into the Wind, the AWEA blog site, has the same information.)
If you look at points 1 through 4, they make varying amounts of sense. With the maturation of the market, it's no stretch to assume that costs would go down just as they would for any technology. Personally, though, I disagree with the premise that additional carbon emissions are necessarily bad, particularly when the idea is to blame them for climate change. Nearly two decades of steady temperatures combined with the increasing emissions seem to me a fairly good testament that increasing emissions aren't the problem.
It's point number 5 that's the payoff for me, because I knew it would be coming sooner or later.
5. Policy support is still essential for the U.S. to keep scaling up renewable energy

The Lazard study also highlights the need for clear, long-term policy support for renewable energy. While projects located at some of the best wind resources in the country are now cost-competitive, it notes that this is still not the case in most regions. The most recent expiration of the Production Tax Credit (PTC) resulted in a 92% drop in new wind projects from 2012 to 2013.

The PTC helps correct for flaws in our electricity market design that do not value wind's benefits for protecting the environment and consumers. Wind energy creates billions of dollars in economic value by drastically reducing pollution that harms public health and the environment, but wind energy does not get paid for that even though consumers bear many of those costs.

Wind energy also protects consumers from price increases for fuel, but that is not accounted for in the highly regulated electricity market because other energy sources get to pass their fuel price increases directly on to consumers who have little choice in the matter.

Policies like the PTC correct for those market failures to reach a more efficient market outcome. The PTC has expired, however, for any project not started by the end of last year. An extension is now urgent to avoid shutting down the U.S. manufacturing base, and to ensure that more wind farms are built so that more consumers can benefit from these record low prices.
Yet what if the lack of subsidy isn't a market failure as they describe? In the original blog post there's a graphic which shows that every time the tax subsidy is cut, the amount of wind capacity installed plummets. Between that subsidy and the various renewable portfolio standards enacted by many states (including Maryland) it seems to me they artificially prop up the wind energy market, which can't stand on its own otherwise. This approach is the same argument which posits a carbon tax is necessary because fossil fuel users aren't paying for the supposed destruction of the environment and public health they create, but discounts the increased standard of living brought on by the usage of reliable sources of electricity to, among other things, improve public health.
Another thing worth pointing out about these studies and reports is that they look strictly at land-based wind turbines. While they are falling in price, researchers around the world are finding that residents nearby are complaining about a litany of health issues derived from the constant noise. Naturally, naysayers would contend that other methods of power generation, such as fracking, also have ill effects but these are anecdotal as well.
So while offshore wind would seem to be a solution, the cost is far more prohibitive. Maryland's 2013 offshore wind bill, for example, subsidizes the effort through both an increase in the required renewable energy portfolio and $1.7 billion in direct subsidy over 20 years, parceled out as an $18 annual surcharge to residential consumers and a 1.5% hike for businesses. (A business paying $1,000 a month, such as a restaurant, would have to add $180 a year.) Naturally this doesn't take into account the penchant for our General Assembly, once a new tax or surcharge is enacted, to declare it's not enough and raise the tariff accordingly. I give it no more than 5 years before someone demands to raise the fee to $30 or $40 annually and hike commercial users up to a 2% or 3% a month surcharge just to keep the business in Maryland's waters.
It would seem that wind power is a logical way to create electricity in certain locations and situations, but for general use it has the drawback of not being as strictly reliable as fossil fuels are. The fact that we have to create a renewable energy portfolio tells me that the market has otherwise spoken.
We really haven't heard about this as an issue for the 2014 election, but I would presume the Brown administration would continue on this path as they promise to:
Expand our renewable mix with investments in (read: subsidies for) Maryland-based solar and wind, which can both create new jobs and reduce air pollution that affects the health of everyday Marylanders.
It would be my hope that Larry Hogan would revisit this effort, backing legislation to eliminate this expensive renewable energy portfolio and repealing the prospect of higher electricity rates come 2017 – at the very least, recast this scheme as an opt-in program just like consumer choice has already created with companies like Ethical Electric, which I wrote about last year. Let the market decide how much it wants to support the renewable energy boondoggle, and how many of us simply crave the reliability of knowing that when we flip the switch, the light will turn on.
Believe it or not, this feature which used to be a staple of my site has gone dormant for over 18 months. But I decided to resurrect it because all these financial reports I've been doing as well as other regular features have taken up my time and allowed my e-mail box to become dangerously full of items which were rapidly running out of shelf life. So here you go: the return of odds and ends for what promises to be a cameo appearance.
As evidence of that shelf life, I wanted to bring up a thoughtful piece by my friend Rick Manning – not to be confused with the former Cleveland Indians outfielder – regarding the prospect of a continuing resolution for federal spending which would expire in December, necessitating a lame duck session.
Manning is right in believing that the strategy is fraught with peril, and if the pre-election polling is correct and Republicans take over the Senate come January this only invites Democrats to lay a few traps as they back out the door. Of course, if Congress (read: the Senate) would actually do its job and get the budget work done before the federal fiscal year begins on October 1, this wouldn't be a problem.
One Senator, Rand Paul, received some criticism from Timothy H. Lee of the Center for Individual Freedom, who noted Paul's flip-flop on foreign policy neatly coincided with a shift in public opinion regarding the Islamic State.
Returning to the fold of NetRightDaily – which has been on a content roll lately – I found someone who agrees with me on the Seventeenth Amendment. Tom Toth lays out the case, although I think we should do a couple other amendments first. Obviously this would probably change the composition of the Senate rather quickly to an almost perpetually Republican body, but someone needs to look out for the states and that element is missing in modern politics.
Something else Congress should get to (but probably won't) are curbs on civil forfeiture, the subject of a recent push by the Institute for Justice. The bills themselves were introduced back in July by Sen. Paul and Rep. Tim Walberg, but while IJ has been doggedly against what they call "policing for profit" for several years, this latest offensive stems from a petition drive and video the group has done detailing abuses of the process in Philadelphia.
It's clear the libertarian-leaning group doesn't like the idea, and with good reason. Think of it as the step beyond speed cameras.
Philadelphia also figures prominently into my next piece. I'll explain this more on Sunday, but there were a number of pieces I was perhaps intending to use for my American Certified site but instead will be mentioned in brief here.
One group which has made it to those pages a lot is the Alliance for American Manufacturing. Certainly they complain a lot about the trade deficit with China but AAM President Scott Paul (no relation to Rand Paul) also made a great point about the continuing lack of manufacturing jobs.
This jobs report is a big disappointment for factory workers. While we can never read too much into just a month's worth of data, a goose egg for manufacturing doesn't look like progress to me. And it will be hard to consistently move the manufacturing jobs number up unless our goods trade deficit with China comes down.

Two years ago President Obama campaigned on a pledge to create one million new manufacturing jobs in his second term. Our #AAMeter shows progress toward that goal is stalling. A national manufacturing strategy could help get us back on track.
Yes, they track the progress toward that elusive one million jobs, and Obama stands at a puny 193,000. It's surprising because as Rick Manning stated in an earlier piece, we have the energy resources to bring American manufacturing back. We're now number 1 in natural gas production, and our energy dominance serves to stabilize world prices, says Mark Green of API.
Looking at it from the perspective of state government, a recent video by Republican gubernatorial candidate Larry Hogan explained his thoughts on creating opportunity.
The key phrase in this video comes early on, when Hogan talks about his appointments. This is an opportunity which is rarely discussed, but when Democrats have run this state for all but four years of the last forty, the pool of those who get to be department heads becomes ossified. The Glendening appointee to one office may have been O'Malley's point guy somewhere else and would be on the short list for Anthony Brown.
But if Larry Hogan can resist the temptation to overly rely on his buddies from the Ehrlich administration, we have the potential for real reform and new ideas at the department level.
Another reform is being pushed by the Maryland Liberty PAC, and Republicans will be pleased to know they are firing in the right direction by attacking the "toxic track record" of District 34A Democratic nominee Mary Ann Lisanti. They didn't catch this gem, though.
Finally, I wanted to promote something a fellow blogger is trying. Peter Ingemi (aka DaTechGuy) has a radio spot for you:
It's near the end of the year when everyone's ad budgets are pretty empty so as I've got some ad space left on my radio show I've got an offer to make exclusively to the bloggers, advocates & folk on my e-mail blast.

Produce a 15 second plug for your blog, podcast or web site and for only $30 I'll include it on my radio show DaTechGuy on DaRadio for a FULL MONTH.

That's not only 70% off the normal price but it also means your plug will be included on broadcast replays, my own podcast replay, the live replay on FTR Radio and all four weekly replays on the 405media Tuesday through Friday. And if you want an even better deal I'll give you 30 seconds for just $50 a month (or I'll replay your 15 second spot twice).

This is a great chance to get your blog some national exposure on multiple platforms that you might not currently be reaching. (His emphasis, not mine.)
He's the consummate salesman, is he not? But I have him beat, at least in terms of price. I'm not doing a radio show anytime soon, though.
And I may not be doing another odds and ends soon either. But it was fun to go back and put one together for old times' sake.
You all know I sell advertising on my site. Wait, you didn't? Go here.
Anyway, a couple months back I was reading the reaction to a post I did when someone mentioned they saw a full-page ad for Durex condoms. On my page!
Now I run what I consider to be a family-friendly, PG-rated site with a minimum of profanity, damn it. (Surprising when I could easily cuss like a sailor about how this state and nation are currently being governed.) So a condom ad is about the last thing I would knowingly approve, particularly a full-page one – first of all, it covers up the advertising for which I am actually paid!
So I looked into this and a lot of people were thinking it was malware of some sort, trying to clean out their computers and finding they were fairly clean. I did that as well, and mine was fine.
But the ads would still come up – essentially it's a large pop-up ad which supposedly goes away after 30 seconds. I never ran across a condom ad but they were for other relatively familiar products, and I found them annoying. I often search my site to verify my back links are the ones I'm wishing to use – an example is when I write the AC Week in review as I did yesterday for this morning – so I would see these ads every so often. It wasn't every time, but maybe every 20th or 30th.
This morning it happened again, but in the search for the cause I found a number of places which blame a long-time feature of this site. This is a reply deep in the linked thread:
UPDATE: It looks like the vector for this exploit is 'Sitemeter' — after 'sitemeter' went bankrupt, their domain-name was bought bought up by the same "Black Hats" who own 'adverstitial' and 'vindico', and the "Black Hats" are now using the 'sitemeter' URL to inject the JavaScript ad exploit via any webpage whose owners were careless enough to neglect to remove their 'sitemeter' code on the theory that it was "mostly harmless"… 

So if any of you still have 'sitemeter' code on any of your webpages, it would be a good idea to delete it, ASAP.
Another blogger named Jennette Fulda found the same thing in a much wittier fashion - apparently her site had the same issue.
So after about eight years or so, it's goodbye to SiteMeter for me, too.
It's not like I don't have other ways to count visitors, as I have Google Analytics and another service as well. But I did have the principle that my SiteMeter was (almost) always open, while most other bloggers I've run across were oh-so-secretive about their readership. (Yet one often claimed to have "record days.")
I noticed as well that SiteMeter's privacy policy changed right around the time people began to notice these ads – it could have been a coincidence, but since I don't want their large ads they don't need to put cookies on my site.
Regardless, I'm sure someone saw the thousands and thousands of sites which used SiteMeter to measure their traffic as an advertising gold mine given the data they collect, particularly as many didn't have any advertising to begin with. Well, as word of this gets out SiteMeter is going to lose what little business they have because no one is giving us a cut of this and I don't have to have their services when there are others out there which don't intrude on my site in such a manner.
Listen, I don't make a lot of money from this site. Yes, I have several political advertisers who pay me but come November that gravy train goes away. I'm hoping they are replaced by non-political businesses and have some prospects in that regard, but there's always room for more. And every so often I get my tip jar rattled, which is nice.
I also get frequent e-mails about advertising, guest posts, or "traffic exchange" on my site from various entities on a regular basis. Just this month alone I've been hit up by Nova Media Networks, Vanbex.com, RTB System, Kitara Media, and Global Ad Space. Never heard of any of them, and I'm betting it's the old pennies per CPM trick. (The Vanbex is a bitcoin exchange, so I think I know how I got on that list.) I would rather have more control on the content, so I keep my Amazon spaces, Newsmax (which pays me a small fee per month for the space), and the advertisers you see herein. (Some pay more than others, but the Patriot Post gets a free space because I write for them.)
I also get a modest fee for writing the music reviews, which is nice because I like listening to many different types of music – or at least can tolerate it to write an honest review. (If you're surprised about the monetary aspect, I noted it up front.) I know a lot of other sites sell merchandise, promote themselves incessantly on what passes for their radio network in an effort to fish for advertising, and so forth – we're all trying to monetize our websites somehow.
It wouldn't have bothered me so much if they had come to me and offered me a piece of the action, but what SiteMeter forgot is that we don't have to use their service. So to heck with 'em.
Many years ago, when I was a mere political babe in the woods, I volunteered to help out a candidate by the name of Maggie Thurber. At the time, she was running for a full term as Clerk of Courts in my former home of Lucas County, Ohio, having won the office in a huge upset two years earlier. She went on to win that election and one more, plus serve a term as a County Commissioner before leaving politics.
She parlayed that political success into a stint as a radio host and also has blogged for several years at a site called Thurber's Thoughts, although now that seems to be used as additional material for her work on Ohio Watchdog (a subsite of Watchdog Wire.) And that's where I pick up the story.
I happened to come across a piece she wrote regarding the "Live the Wage" challenge, something set up by this website. This movement is backed by the same people who connived Maryland into raising its minimum wage earlier this year.
The premise of this challenge was to buy groceries and gas on $77 a week, which was the amount deemed to be left over once taxes and housing expenses are paid. Thurber writes that:
Former Ohio Gov. Ted Strickland gave up. He started on a Sunday, but ran out of money by Thursday, he explained in a column for Politico. He said he skipped meals to save money and ate smaller, less healthy meals.

"Because fresh fruits and vegetables are hard to find at a price within a minimum wage budget, I turned to bread, peanut butter, bananas and bologna more than anything else," he wrote. "That was what I could find when I took this budget to the grocery story (sic) last Sunday. And that's why I ate lunch from the McDonald's dollar menu."

U.S. Rep. Tim Ryan, D-Ohio, spent his money foolishly, paying $7 for sardines and crackers, $5 for a Burger King Whopper, $2 for a cup of coffee and his "last couple of dollars to buy trail mix," he explained on his Facebook page.
It's obvious to me Strickland and Ryan didn't take this seriously; otherwise they would have done as well as Thurber and her husband did. She bought a week's worth of gasoline for $44 (using points from her local Kroger grocery store) and spent $82.83 on a basic menu of groceries for the week, with a couple splurge items. As for the leftover money?
We approached the challenge as if we had both lost our jobs and taken minimum wage jobs to get by. Under this scenario, we'd have some items on hand, like paper towels, detergent, aspirin, condiments and corn to make popcorn for snacks.

But with $27.17 remaining in our budget, or going without our two splurge items, we'd be able to purchase those supplies as we needed.
Of course, the banshees came out of the woodwork in the comments section and shrieked that she should live like this for a year or so before talking. Well, these (very well-paid) politicians didn't even try hard to make it through a week – what does that say about their compassion, let alone their eating and cooking habits?
As I noted above, Thurber expanded on this Ohio Watchdog piece on her own site, which gave politicians a new challenge:
Don't you think it's funny that no one ever tries to live like a small business owner for week? To feel what it's like to try to make a payroll, deal with government forms and mandates, handle local government rules and regulations, deal with happy and angry customers, supervise a work staff, promote your business, do the accounting and somehow find time for family and friends and an actual life outside of work?

One day in the life of small business owner is much more difficult and stressful than trying to live on $77 a week.

That's the reality of this ridiculousness – and that's why the whole "live the wage" publicity sham is such a travesty.
I talk about business climate a lot on this site because, as a state, Maryland is far too dependent on one industry – the federal government. In that, it mirrors the city of my birth which is overly reliant on the auto industry. But in catering to the auto industry you at least do things which benefit other businesses around the state, and overall Ohio is a diverse state with several distinct metro areas as well as a significant rural component.
In contrast, Maryland seems to work only toward enriching government and those businesses connected to government by hook or crook. So raising the minimum wage was no big deal to most of Maryland – it's a world of almost automatic annual raises and the job security one receives when you work for a government which rarely, if ever, cuts itself. People can shoulder that burden more easily along the I-95 corridor.
But when you come out to the forgotten parts of Maryland, a minimum wage raise means jobs lost – there's no other way around it. There were efforts to waive or slow down the increase for counties here on the Eastern Shore, but they were rebuffed in the General Assembly.
And if you think buying groceries on minimum wage is difficult, just try it being unemployed. That's going to be the result of these shortsighted policies once the political stunts and game playing are forgotten.
I've seen a lot of discussion about a anti-Republican screed reprinted on the Maryland Reporter website, so I've decided to add my two cents.
I have plenty of respect for Len Lazarick and his fellow writers at Maryland Reporter. While conservatives read his site, though, I don't necessarily consider it a liberal or conservative news outlet, aside from the fact they link to a variety of news sources from around the state. Most of them are left-leaning but they've also linked to a few conservative bloggers in the search for political news. Thus, its content is generally either a daily news aggregation roundup or more in-depth reporting by its contributors. And I'm cool with that.
Having said that, it really doesn't bother me that Maryland Reporter uses the columns penned by Barry Rascovar, who I'm told has been covering Maryland politics since, oh, about the Mesozoic Age. If Len Lazarick thinks it's a good way to get eyeballs, well, have at it. So I don't agree with those who urge people to boycott the Maryland Reporter site (although I don't see evidence that Dan Bongino specifically asked for a boycott as Lazarick alluded to) based on the "outrageous and slanderous" column, as MDGOP Chair Diana Waterman described it.
One bad column does not a bad website make. The best approach is to ignore Rascovar just like people seem to be ignoring his home website, Political Maryland, where he wrote a companion piece yesterday. (It has an Alexa rank of 5,069,099 which leads me to think he gets his readership from the 224 subscribers and that's about it. I'll add to your total, so you're welcome.)
Many of you probably know I wrote columns for a time for a small syndicate called Liberty Features, so I have an idea of how to work in the format. You have 600 words to grab the reader's attention and make your point, and it can either be done with a dash of humor or a serious discussion of issues. If Rascovar were any more shrill with his column it would have broken glass, and I've read much better from him.
Now let's talk about the situation at the border. I thought the idea of a border was to have a secure perimeter with only certain checkpoints to allow people in or out. Obviously in this day and age of air traffic our borders extend to international airports and harbors but for the most part people who cross do so by land. It gives those in charge of our security an opportunity to check if the person seeking entrance has permission and wishes to do so for a valid reason.
What bothers me about this situation is that it seems to be encouraged by our current administration, which couldn't get amnesty by legal means so they're trying an end run around the law by abusing the designation of "refugee." It's the complicit assistance of their host nations and Mexico that's also troublesome – once Mexico was upset enough about the drain of their best and brightest to call for their return but now it seems too many nations to our south depend on remittances from those who have made it here, legally or not.
Back in 2007, Mexican President Felipe Calderon stated:
I am from Michoacan, and in Michoacan we have 4 million people – 2 million of those Michoacanos are in the States. We want them to come back, we want them to find jobs here in Mexico. We miss them. These are our best people. They are bold people – they're young, they're strong, they're talented, they have overcome tremendous adversity – who are working so they can come back to their country someday.
Seven years later, it seems now that the United States is a dumping ground for youth, a group for whom the leaders of El Salvador, Guatemala, and Honduras can't attract the investment to create jobs. They would rather depend on the chances their "children" – many of whom are teenagers – can stay in this country and either find menial work or receive some sort of government aid, enough to send back to their families who will eventually be allowed to follow this generation. The only "someday" they're waiting for is the day they can re-create their squalor here, on the backs of taxpayers.
The problem is that we simply can't afford it. The best thing for these children is to send them back home with a message for their leaders to reform their systems and build their own economies.
Well, I didn't win my election. But there's another place I can be a winner with your help.
There are a number of bloggers competing for prizes in a contest sponsored by Troopathon 7, which goes online tonight. (Later this afternoon I will set up a live feed as I have done before.) Sorry, no live feed. I got home much later than I thought.
I found out last night that this humble blog is in fifth place overall, neck-and-neck with Pamela Geller's Atlas Shrugs, and I'm not all that far out of the lead. So if you want to help out me and a good cause, donate through the box on the right-hand side of the page (it accrues to my score.) With some help I can win this thing.
On Thursday Red Maryland noted that David Craig's LG candidate Jeannie Haddaway-Riccio voted five years ago for the Greenhouse Gas Reduction Act of 2009. Although it's a bit of a stretch to say she "put the VMT tax on the table," she was one of a handful of Republicans who voted for the measure.
And even though Red Maryland has already expressed its support for Craig's opponent Larry Hogan, the Craig campaign felt compelled to put out talking points rebutting the piece by Mark Newgent. Unfortunately, it's difficult to defend this law within these quarters.
#1 – The VMT tax was proposed by the O'Malley Administration and was the result of an O'Malley Executive Order, not legislation.
Indeed, we have not seen a VMT tax come to fruition as legislation, although we have had, over the last two sessions, a bill to prohibit collection of such a tax introduced and heard in the General Assembly.
#2 – The legislation Delegate Jeannie Haddaway voted in favor of (as did other Republicans) ensured that other states do their fair share to improve air quality standards so that Maryland citizens – and Maryland utility companies – do not bear the full burden in the effort to clean the air (especially since our airshed goes all the way out to Ohio). Air pollution costs MD millions of dollars each year (it accounts for one-third of the acid deposition in the bay, crop damage, health care, etc).

Maryland was actually ranked highest in the country for deaths related to air pollution.
In reading the bill, I see no assurances of the kind. Much of it was based on future legislation. Moreover, we can't guarantee any other state does its "fair share" just as they can't guarantee we do things for them. This legislation wasn't part of a compact, so Ohio can do as it wishes in their part of the "airshed."
#3 – This was good legislation for Maryland taxpayers. The legislation resulted in tens of millions of dollars in ratepayer relief for ratepayers that would be reflected on their utility bills until the O'Malley/Brown administration took the money and put it in the General Fund.
But we don't know that, as such reductions were not explicitly spelled out in the bill or the fiscal note. It did mandate that changes not adversely affect certain electric ratepayers (or manufacturing) but that was something the state would judge, not those affected.
#4 – Who are democrats and independents that care about the environment and the economy going to vote for in the General Election? A team that can balance the environment with our economic needs or a real estate developer that has developed 35,000 acres and doesn't care about the environment?
You're talking to the wrong person if you want to go on an anti-development screed, because there's nothing wrong with development. If a state or region doesn't grow economically, it dies. However, while it's possible Hogan does care about the environment, his agenda has never been formally spelled out. In a subsequent conversation Newgent stated Hogan wanted to address the sediment behind the Conowingo Dam, which will assist in restoring the Bay's water quality, but we still don't know where he stands on other aspects of environmental policy such as pulling out of RGGI, or what Chesapeake Bay measures he would cease or continue. Actually, I hope Craig revisits some of the legislation that's already passed as he said he would.
#5 – Maryland's economy depends on clean air and water. Farmers and watermen depend on a clean environment, our tourism industry depends on a clean environment. Delegate Haddaway has successfully balanced jobs and the environment; she has consistently earned high scores for her environmental record while still maintaining a 100% business rating (MBRG).
I don't doubt that because where Jeannie usually falls short on the monoblogue Accountability Project is in the realm of environmental votes like the vote being discussed here. It's why her lifetime rating is only in the 70s. Government tends to forget the earth does a very good job of healing itself.
So I really don't buy the talking points. But I also have to consider the source of this slam on Haddaway, and remember: the assertion was that Haddaway's vote "put the VMT tax on the table." That cause-and-effect doesn't compute, because in this term no bill has been introduced to enact a VMT levy. nor did Haddaway write the state's master transportation plan. Unfortunately, neither VMT prohibition bill ever got past the hearing stage so we don't have a recorded vote (although she was not a co-sponsor.) Even without the legislation or the master plan, though, it's likely the greedy Maryland tax collectors would be among the first to seek a VMT whether the GGRA was passed or not. By this token, Haddaway should be given credit for voting against the "rain tax" that some Republicans backed.
Yet this post of mine may never have happened without a patented parting shot from the guys at Red Maryland:
Now this brings us to our friend Michael Swartz, who, in his endorsement of David Craig, wrote that picking Haddaway-Riccio "sealed it" and made "the difference" in his endorsement.

This is curious given Swartz is such a critic (and rightfully so) of the very policies Haddwway-Riccio  not only voted for, but sponsored.
It's true that I disagreed with the vote, but when I weighed all the evidence I still came out with the Craig team on top. This would be true of any legislator, and had I been here in the initial days of the Ehrlich administration I may not have agreed with all of Larry Hogan's appointments. As I've noted on my Facebook page, Larry was praised by Red Maryland for selecting "the most bipartisan, most inclusive, and most diverse administration in Maryland history." As I asked there, what about conservative? Being "bipartisan" only seems to work one way in this state.
And unfortunately there was a lack of context in what Newgent quoted, since the reason Haddaway sealed it and made the difference was that Ron George picked a weaker LG candidate. At that point Hogan/Rutherford wasn't even in the running.
But a particular reason I selected Craig/Haddaway over Larry Hogan was the vague platform Larry's put out thus far. And the Red Maryland bloggers aren't helping in that cause – instead, they seem to focus on attacking everyone else in the race. In many cases, it's legitimate criticism of the others, but they seem to turn a blind eye to actually educating voters on the merits of the candidate they support through discussion of his proposed policies. "Jobs, middle class families, and restoring our economy" are nice catchphrases, but how will you get there?
I did a little reading through Red Maryland just to see what light they have shed on Hogan. Since January they've done a total of 17 posts on Larry, ones I found by typing "Larry Hogan" in the search box. A number of those posts were radio show promos, but here's what else came up:
May 21 and 22 posts about the "coordinated effort," as Ron George and David Craig questioned the connection between Change Maryland and Hogan's campaign, a legitimate query which RM called "desperate times" from George and Craig.
A series of posts May 12 concerning a poll that the authors claimed was evidence Larry could "compete if not win on November 4."
A May 5 article claiming that, "Most candidates have talked solely about reducing taxes, though Larry Hogan…has also focused on the need to reduce spending." Yet David Craig notes under "Taxes and Fiscal Responsibility" that he will "use this (budgeting) authority (as Governor) to make actual cuts to the budget." Ron George is a little more vague, but points out he would be "cutting any waste found by these (independent) audits" and would level funding "whenever the economy slows." The assertion is only correct about Charles Lollar. On May 1, they also promoted Hogan's "reduce-spending first strategy" as a discussion topic for their radio show.
Other articles dealt with milestones like Hogan's fundraising, first television ad, and initial web advertisement. Hogan was also peripherally mentioned in the Media Matters and Baltimore Sun controversies.
And what did we learn about the others? In 13 posts about David Craig and/or Jeannie Haddaway, they noted the aforementioned VMT tax, her wobbly stance on bond bills, her support of film tax credits which helped her district, and property tax rates in Harford County under Craig. Most of the 13 could be construed as negative. They grudgingly praised Craig's idea to eliminate the income tax, although the focus of that piece was to hammer Charles Lollar (more on him in a bit.)
Ron George merited just six posts, with just a couple being negative – mainly he was a peripheral mention in a larger Hogan context, although in the controversy over film tax credits Ron got a much larger role when the RM crew railed against fellow blogger Joe Steffen. They did give Ron the chance to clarify his position on the film tax credit issue, but did not on the "desperate times" posts.
And while Hogan had 17 posts, Charles Lollar rated 15, with nearly all of them severely negative towards him. Indeed, Charles was caught in a number of contradictions (as I also noted in my endorsement post) but the venom toward Lollar was palpable. You'd have thought Charles was Anthony Brown, who received 18 posts in the same time frame – in that case, the negativity was more justified.
In all, Red Maryland has done 235 posts (as of this writing) in 2014. As I noted, just 17 promoted Larry Hogan in some way, with 22 others (by my count) talking about other gubernatorial candidates. I will grant I rarely listen to the RM radio network so I don't know what conversation has come up there, yet it seems that the majority of Red Maryland's time is spent painting their non-endorsed candidates in a negative light. And that's fine because politics ain't beanbag.
Yet one has to ask: does that help the overall cause for Republicans in Maryland? I'm not saying by any means we should just parrot the talking points, because each candidate has areas which need improvement. When people ask me, I can honestly tell them good things about the four Republican gubernatorial candidates as well as places where we may disagree. Perhaps the RM crew can do the same, but their stance on Hogan seems to be one of "trust us, you'll like him and we need the change." I don't dislike Larry but I do dislike trying someone unproven, and even many who endorse him don't know all Hogan stands for. They just equate leadership of a development company and a popular social media group – which has brought a number of good issues to the forefront – with being able to run the state. I don't.
And look what Red Maryland has reaped from this approach, which makes this post seem prophetic. Obviously their promotional appeal fell on deaf ears: there are no candidates advertising on their website or radio network, which only attracts a few hundred listeners a week as shows have dropped off for other outlets or simply faded away over the last several months.
Just as a contrast, this post will be number 191 on the year for me, so the comparison is relatively apples-to-apples. By my count, I have written about Larry Hogan the most (59 posts), with Ron George meriting 45, David Craig 44, and Charles Lollar 36. (Obviously many posts feature more than one candidate.) Many have been critical, but my goal has been to enlighten voters and let them decide. It also helped me out because I was truly undecided on the governor's race right about up to the time I wrote my endorsement. While I don't have a radio show (nor any plans to begin one) I do have a solid cadre of local candidates who wanted to advertise here.
If you assume the polls are correct and Larry Hogan wins the primary, I'm assuring you he'll get my vote in November. It's the baseline level of support any Republican should give a GOP candidate. But the question is how much support will those who backed other candidates give to Hogan? In some respects, Red Maryland has burned quite a few bridges in the last few months by dropping any pretense of objectivity and becoming Larry Hogan's attack dog, and that could spill over to other races they involved themselves in, such as the Hough-Brinkley race in Senate District 4 or the free-for-all in House District 31B.
These tactics could shift those races. Already I hear a number of people who say they'll sit out November if Hogan wins, and that's not good for any of us. I encourage those people to reconsider, or at the very least find some local races to get involved in.
I probably don't speak for everyone, but I think I speak for a lot of people when I say Red Maryland has let us all down as "Maryland's premier conservative source." Endorsing Larry Hogan before he even formally announced was their right, but their actions since haven't endeared them to many conservatives around the state.
"Thanks for everything you guys have been doing…you've been doing a terrific job." – Larry Hogan on Red Maryland Radio, June 13, 2014.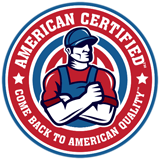 It's been a productive week for me over at American Certified. By the way, I know you read my blog there but have you ever checked out their selection of goods? Promoting American-made goods with the power of Amazon is a pretty good combination if you ask me – and even if you don't.
As you likely know, my blog is called The Sausage Grinder. But I made a "guest appearance" on another AC blog called The Urban Omnivore to talk about EPA rule changes affecting the coal industry.
Back on my home site I took a look at how the Obamacare health insurance tax, or HIT, is going to affect consumers and industry. It's part of the ongoing theme of the site, and why I called it The Sausage Grinder, as government can have an outsized effect on how we make things in America. Perhaps that's why manufacturing jobs lagged in the most recent employment reports.
But there are pockets of hope, and I found reason to celebrate positive developments in my home state. Maybe Cleveland's sports teams prolong the old "mistake on the lake" reputation (as a Browns fan, don't I know that) but there is a growing influx of younger, better-trained workers moving there.
I also followed up on a trade story which now involves the Teamsters, who have joined their steel industry brethren in asking for better enforcement. I can tell you that I just filed yet another follow-up which will likely be added Monday or Tuesday, depending on how my editor sees fit to include it. Look for that on next week's AC review, along with job prospects in a rapidly growing industry.