I've seen a lot of discussion about a anti-Republican screed reprinted on the Maryland Reporter website, so I've decided to add my two cents.
I have plenty of respect for Len Lazarick and his fellow writers at Maryland Reporter. While conservatives read his site, though, I don't necessarily consider it a liberal or conservative news outlet, aside from the fact they link to a variety of news sources from around the state. Most of them are left-leaning but they've also linked to a few conservative bloggers in the search for political news. Thus, its content is generally either a daily news aggregation roundup or more in-depth reporting by its contributors. And I'm cool with that.
Having said that, it really doesn't bother me that Maryland Reporter uses the columns penned by Barry Rascovar, who I'm told has been covering Maryland politics since, oh, about the Mesozoic Age. If Len Lazarick thinks it's a good way to get eyeballs, well, have at it. So I don't agree with those who urge people to boycott the Maryland Reporter site (although I don't see evidence that Dan Bongino specifically asked for a boycott as Lazarick alluded to) based on the "outrageous and slanderous" column, as MDGOP Chair Diana Waterman described it.
One bad column does not a bad website make. The best approach is to ignore Rascovar just like people seem to be ignoring his home website, Political Maryland, where he wrote a companion piece yesterday. (It has an Alexa rank of 5,069,099 which leads me to think he gets his readership from the 224 subscribers and that's about it. I'll add to your total, so you're welcome.)
Many of you probably know I wrote columns for a time for a small syndicate called Liberty Features, so I have an idea of how to work in the format. You have 600 words to grab the reader's attention and make your point, and it can either be done with a dash of humor or a serious discussion of issues. If Rascovar were any more shrill with his column it would have broken glass, and I've read much better from him.
Now let's talk about the situation at the border. I thought the idea of a border was to have a secure perimeter with only certain checkpoints to allow people in or out. Obviously in this day and age of air traffic our borders extend to international airports and harbors but for the most part people who cross do so by land. It gives those in charge of our security an opportunity to check if the person seeking entrance has permission and wishes to do so for a valid reason.
What bothers me about this situation is that it seems to be encouraged by our current administration, which couldn't get amnesty by legal means so they're trying an end run around the law by abusing the designation of "refugee." It's the complicit assistance of their host nations and Mexico that's also troublesome – once Mexico was upset enough about the drain of their best and brightest to call for their return but now it seems too many nations to our south depend on remittances from those who have made it here, legally or not.
Back in 2007, Mexican President Felipe Calderon stated:
I am from Michoacan, and in Michoacan we have 4 million people – 2 million of those Michoacanos are in the States. We want them to come back, we want them to find jobs here in Mexico. We miss them. These are our best people. They are bold people – they're young, they're strong, they're talented, they have overcome tremendous adversity – who are working so they can come back to their country someday.
Seven years later, it seems now that the United States is a dumping ground for youth, a group for whom the leaders of El Salvador, Guatemala, and Honduras can't attract the investment to create jobs. They would rather depend on the chances their "children" – many of whom are teenagers – can stay in this country and either find menial work or receive some sort of government aid, enough to send back to their families who will eventually be allowed to follow this generation. The only "someday" they're waiting for is the day they can re-create their squalor here, on the backs of taxpayers.
The problem is that we simply can't afford it. The best thing for these children is to send them back home with a message for their leaders to reform their systems and build their own economies.
Well, I didn't win my election. But there's another place I can be a winner with your help.
There are a number of bloggers competing for prizes in a contest sponsored by Troopathon 7, which goes online tonight. (Later this afternoon I will set up a live feed as I have done before.) Sorry, no live feed. I got home much later than I thought.
I found out last night that this humble blog is in fifth place overall, neck-and-neck with Pamela Geller's Atlas Shrugs, and I'm not all that far out of the lead. So if you want to help out me and a good cause, donate through the box on the right-hand side of the page (it accrues to my score.) With some help I can win this thing.
On Thursday Red Maryland noted that David Craig's LG candidate Jeannie Haddaway-Riccio voted five years ago for the Greenhouse Gas Reduction Act of 2009. Although it's a bit of a stretch to say she "put the VMT tax on the table," she was one of a handful of Republicans who voted for the measure.
And even though Red Maryland has already expressed its support for Craig's opponent Larry Hogan, the Craig campaign felt compelled to put out talking points rebutting the piece by Mark Newgent. Unfortunately, it's difficult to defend this law within these quarters.
#1 – The VMT tax was proposed by the O'Malley Administration and was the result of an O'Malley Executive Order, not legislation.
Indeed, we have not seen a VMT tax come to fruition as legislation, although we have had, over the last two sessions, a bill to prohibit collection of such a tax introduced and heard in the General Assembly.
#2 – The legislation Delegate Jeannie Haddaway voted in favor of (as did other Republicans) ensured that other states do their fair share to improve air quality standards so that Maryland citizens – and Maryland utility companies – do not bear the full burden in the effort to clean the air (especially since our airshed goes all the way out to Ohio). Air pollution costs MD millions of dollars each year (it accounts for one-third of the acid deposition in the bay, crop damage, health care, etc).

Maryland was actually ranked highest in the country for deaths related to air pollution.
In reading the bill, I see no assurances of the kind. Much of it was based on future legislation. Moreover, we can't guarantee any other state does its "fair share" just as they can't guarantee we do things for them. This legislation wasn't part of a compact, so Ohio can do as it wishes in their part of the "airshed."
#3 – This was good legislation for Maryland taxpayers. The legislation resulted in tens of millions of dollars in ratepayer relief for ratepayers that would be reflected on their utility bills until the O'Malley/Brown administration took the money and put it in the General Fund.
But we don't know that, as such reductions were not explicitly spelled out in the bill or the fiscal note. It did mandate that changes not adversely affect certain electric ratepayers (or manufacturing) but that was something the state would judge, not those affected.
#4 – Who are democrats and independents that care about the environment and the economy going to vote for in the General Election? A team that can balance the environment with our economic needs or a real estate developer that has developed 35,000 acres and doesn't care about the environment?
You're talking to the wrong person if you want to go on an anti-development screed, because there's nothing wrong with development. If a state or region doesn't grow economically, it dies. However, while it's possible Hogan does care about the environment, his agenda has never been formally spelled out. In a subsequent conversation Newgent stated Hogan wanted to address the sediment behind the Conowingo Dam, which will assist in restoring the Bay's water quality, but we still don't know where he stands on other aspects of environmental policy such as pulling out of RGGI, or what Chesapeake Bay measures he would cease or continue. Actually, I hope Craig revisits some of the legislation that's already passed as he said he would.
#5 – Maryland's economy depends on clean air and water. Farmers and watermen depend on a clean environment, our tourism industry depends on a clean environment. Delegate Haddaway has successfully balanced jobs and the environment; she has consistently earned high scores for her environmental record while still maintaining a 100% business rating (MBRG).
I don't doubt that because where Jeannie usually falls short on the monoblogue Accountability Project is in the realm of environmental votes like the vote being discussed here. It's why her lifetime rating is only in the 70s. Government tends to forget the earth does a very good job of healing itself.
So I really don't buy the talking points. But I also have to consider the source of this slam on Haddaway, and remember: the assertion was that Haddaway's vote "put the VMT tax on the table." That cause-and-effect doesn't compute, because in this term no bill has been introduced to enact a VMT levy. nor did Haddaway write the state's master transportation plan. Unfortunately, neither VMT prohibition bill ever got past the hearing stage so we don't have a recorded vote (although she was not a co-sponsor.) Even without the legislation or the master plan, though, it's likely the greedy Maryland tax collectors would be among the first to seek a VMT whether the GGRA was passed or not. By this token, Haddaway should be given credit for voting against the "rain tax" that some Republicans backed.
Yet this post of mine may never have happened without a patented parting shot from the guys at Red Maryland:
Now this brings us to our friend Michael Swartz, who, in his endorsement of David Craig, wrote that picking Haddaway-Riccio "sealed it" and made "the difference" in his endorsement.

This is curious given Swartz is such a critic (and rightfully so) of the very policies Haddwway-Riccio  not only voted for, but sponsored.
It's true that I disagreed with the vote, but when I weighed all the evidence I still came out with the Craig team on top. This would be true of any legislator, and had I been here in the initial days of the Ehrlich administration I may not have agreed with all of Larry Hogan's appointments. As I've noted on my Facebook page, Larry was praised by Red Maryland for selecting "the most bipartisan, most inclusive, and most diverse administration in Maryland history." As I asked there, what about conservative? Being "bipartisan" only seems to work one way in this state.
And unfortunately there was a lack of context in what Newgent quoted, since the reason Haddaway sealed it and made the difference was that Ron George picked a weaker LG candidate. At that point Hogan/Rutherford wasn't even in the running.
But a particular reason I selected Craig/Haddaway over Larry Hogan was the vague platform Larry's put out thus far. And the Red Maryland bloggers aren't helping in that cause – instead, they seem to focus on attacking everyone else in the race. In many cases, it's legitimate criticism of the others, but they seem to turn a blind eye to actually educating voters on the merits of the candidate they support through discussion of his proposed policies. "Jobs, middle class families, and restoring our economy" are nice catchphrases, but how will you get there?
I did a little reading through Red Maryland just to see what light they have shed on Hogan. Since January they've done a total of 17 posts on Larry, ones I found by typing "Larry Hogan" in the search box. A number of those posts were radio show promos, but here's what else came up:
May 21 and 22 posts about the "coordinated effort," as Ron George and David Craig questioned the connection between Change Maryland and Hogan's campaign, a legitimate query which RM called "desperate times" from George and Craig.
A series of posts May 12 concerning a poll that the authors claimed was evidence Larry could "compete if not win on November 4."
A May 5 article claiming that, "Most candidates have talked solely about reducing taxes, though Larry Hogan…has also focused on the need to reduce spending." Yet David Craig notes under "Taxes and Fiscal Responsibility" that he will "use this (budgeting) authority (as Governor) to make actual cuts to the budget." Ron George is a little more vague, but points out he would be "cutting any waste found by these (independent) audits" and would level funding "whenever the economy slows." The assertion is only correct about Charles Lollar. On May 1, they also promoted Hogan's "reduce-spending first strategy" as a discussion topic for their radio show.
Other articles dealt with milestones like Hogan's fundraising, first television ad, and initial web advertisement. Hogan was also peripherally mentioned in the Media Matters and Baltimore Sun controversies.
And what did we learn about the others? In 13 posts about David Craig and/or Jeannie Haddaway, they noted the aforementioned VMT tax, her wobbly stance on bond bills, her support of film tax credits which helped her district, and property tax rates in Harford County under Craig. Most of the 13 could be construed as negative. They grudgingly praised Craig's idea to eliminate the income tax, although the focus of that piece was to hammer Charles Lollar (more on him in a bit.)
Ron George merited just six posts, with just a couple being negative – mainly he was a peripheral mention in a larger Hogan context, although in the controversy over film tax credits Ron got a much larger role when the RM crew railed against fellow blogger Joe Steffen. They did give Ron the chance to clarify his position on the film tax credit issue, but did not on the "desperate times" posts.
And while Hogan had 17 posts, Charles Lollar rated 15, with nearly all of them severely negative towards him. Indeed, Charles was caught in a number of contradictions (as I also noted in my endorsement post) but the venom toward Lollar was palpable. You'd have thought Charles was Anthony Brown, who received 18 posts in the same time frame – in that case, the negativity was more justified.
In all, Red Maryland has done 235 posts (as of this writing) in 2014. As I noted, just 17 promoted Larry Hogan in some way, with 22 others (by my count) talking about other gubernatorial candidates. I will grant I rarely listen to the RM radio network so I don't know what conversation has come up there, yet it seems that the majority of Red Maryland's time is spent painting their non-endorsed candidates in a negative light. And that's fine because politics ain't beanbag.
Yet one has to ask: does that help the overall cause for Republicans in Maryland? I'm not saying by any means we should just parrot the talking points, because each candidate has areas which need improvement. When people ask me, I can honestly tell them good things about the four Republican gubernatorial candidates as well as places where we may disagree. Perhaps the RM crew can do the same, but their stance on Hogan seems to be one of "trust us, you'll like him and we need the change." I don't dislike Larry but I do dislike trying someone unproven, and even many who endorse him don't know all Hogan stands for. They just equate leadership of a development company and a popular social media group – which has brought a number of good issues to the forefront – with being able to run the state. I don't.
And look what Red Maryland has reaped from this approach, which makes this post seem prophetic. Obviously their promotional appeal fell on deaf ears: there are no candidates advertising on their website or radio network, which only attracts a few hundred listeners a week as shows have dropped off for other outlets or simply faded away over the last several months.
Just as a contrast, this post will be number 191 on the year for me, so the comparison is relatively apples-to-apples. By my count, I have written about Larry Hogan the most (59 posts), with Ron George meriting 45, David Craig 44, and Charles Lollar 36. (Obviously many posts feature more than one candidate.) Many have been critical, but my goal has been to enlighten voters and let them decide. It also helped me out because I was truly undecided on the governor's race right about up to the time I wrote my endorsement. While I don't have a radio show (nor any plans to begin one) I do have a solid cadre of local candidates who wanted to advertise here.
If you assume the polls are correct and Larry Hogan wins the primary, I'm assuring you he'll get my vote in November. It's the baseline level of support any Republican should give a GOP candidate. But the question is how much support will those who backed other candidates give to Hogan? In some respects, Red Maryland has burned quite a few bridges in the last few months by dropping any pretense of objectivity and becoming Larry Hogan's attack dog, and that could spill over to other races they involved themselves in, such as the Hough-Brinkley race in Senate District 4 or the free-for-all in House District 31B.
These tactics could shift those races. Already I hear a number of people who say they'll sit out November if Hogan wins, and that's not good for any of us. I encourage those people to reconsider, or at the very least find some local races to get involved in.
I probably don't speak for everyone, but I think I speak for a lot of people when I say Red Maryland has let us all down as "Maryland's premier conservative source." Endorsing Larry Hogan before he even formally announced was their right, but their actions since haven't endeared them to many conservatives around the state.
"Thanks for everything you guys have been doing…you've been doing a terrific job." – Larry Hogan on Red Maryland Radio, June 13, 2014.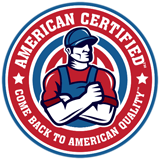 It's been a productive week for me over at American Certified. By the way, I know you read my blog there but have you ever checked out their selection of goods? Promoting American-made goods with the power of Amazon is a pretty good combination if you ask me – and even if you don't.
As you likely know, my blog is called The Sausage Grinder. But I made a "guest appearance" on another AC blog called The Urban Omnivore to talk about EPA rule changes affecting the coal industry.
Back on my home site I took a look at how the Obamacare health insurance tax, or HIT, is going to affect consumers and industry. It's part of the ongoing theme of the site, and why I called it The Sausage Grinder, as government can have an outsized effect on how we make things in America. Perhaps that's why manufacturing jobs lagged in the most recent employment reports.
But there are pockets of hope, and I found reason to celebrate positive developments in my home state. Maybe Cleveland's sports teams prolong the old "mistake on the lake" reputation (as a Browns fan, don't I know that) but there is a growing influx of younger, better-trained workers moving there.
I also followed up on a trade story which now involves the Teamsters, who have joined their steel industry brethren in asking for better enforcement. I can tell you that I just filed yet another follow-up which will likely be added Monday or Tuesday, depending on how my editor sees fit to include it. Look for that on next week's AC review, along with job prospects in a rapidly growing industry.
As I have done for the last several years, I'm supporting Troopathon 7, which is a continuing effort by the group Move America Forward to send care packages to our troops on the front lines in the Long War. Even if you don't necessarily support the mission and would prefer the troops come home, while they are still there we should do what we can to make their lives a little more comfortable.
The format is the same as previous events – on June 25 there will be an 8-hour internet telecast from the Ronald Reagan Presidential Library featuring longtime hostess Melanie Morgan and many other conservative heavyweights in the media world. Generally they update their site regularly on the status of special guests.
You may recall that in past years I have been a member of a team of bloggers called the Hot Air Steamers – it was a solid lineup which garnered the second-highest amount of contributions in 2012. The folks at MAF have decided to retire that competition, though, and now every blogger works on his or her own to qualify for prizes in specific tiers, with the overall leader receiving an AR-15. Now you all could surprise me, but I'm not going to hold my breath that I can get to that level – just making it to the first tier would be a nice achievement. (It would take about 20 or 21 donors from this site to do so.)
So on the right-hand sidebar, just down from the political ads, you will see a icon similar to the one on the upper left of this post. If you click it you'll go to a page where you can fill out an order form and anything purchased there is credited to my account. Once I verify all is in order (they're West Coast-based so I'll find out this afternoon) I'll start the ball rolling myself, although if you want to go first by all means do so. It matters less that it accrues to me than it does assisting them.
It's a cause I believe in and every little bit helps. And don't forget you can watch the Troopathon online June 25 – as I recall it runs from 4 p.m. to midnight EDT. Their goal is a modest $300,000 this year so let's see if we can help them get there.
In previous years I've told you about a number of bus tours – everything from national and regional tours sponsored by the TEA Party Express and Americans for Prosperity to the jaunts which opened two of the four gubernatorial campaigns.
But this time the tour will serve as the coda to a primary campaign that the sponsor hopes is a prelude to bigger things in November. Over 14 days Larry Hogan's campaign will be bussing it around the state. Here's the regional itinerary; individual stops will surely be made public in the 24 to 48 hours beforehand.
Sunday, June 8 – Edgewater, MD - Hogan-Rutherford Picnic, Camp Letts: 2PM-5PM, 4003 Camp Letts Rd Edgewater, MD
Monday, June 9 – Montgomery County
Tuesday, June 10 – Somerset, Worcester Counties
Wednesday, June 11 – Dorchester, Talbot, Queen Anne's Counties
Thursday, June 12 – Anne Arundel County
Friday, June 13 – Harford County
Saturday, June 14 – St. Mary's, Calvert Counties
Sunday, June 15 – Washington, Frederick Counties
Monday, June 16 – Howard, Carroll Counties
Tuesday, June 17 – Cecil, Kent, Caroline Counties
Wednesday, June 18 – Wicomico County
Thursday, June 19 – Baltimore City, Baltimore County
Friday, June 20 – Charles, Prince George's County
Saturday, June 21 – Allegany County
Sunday, June 22 – Garrett County
Obviously we don't know what the content of the individual stops will be, but it looks like June 18 will be our lucky day here. Most likely it will give Larry the opportunity to go through his well-rehearsed ideas about "jobs, the middle class, and restoring our economy." In fact, that's about what he said:
Boyd and I are excited to kick off our Change Maryland bus tour on June 8 at Camp Letts in my home town of Edgewater. Our grassroots campaign to bring fiscal restraint, roll back taxes and clean up Annapolis continues to gather momentum as we approach the June 24 Republican primary. The tour will enable us to revisit communities across our state and engage voters who have had little voice during seven years of one-party rule.
I did see an interesting note about the picnic I thought worth sharing:
Media: The Camp Letts picnic is open to credentialed media; to register contact Hannah Marr (at her contact info.)
The Hogan camp has a reputation of not being particularly enamored with bloggers, although Red Maryland may be an exception. It may be only perception, but that sort of statement might just reinforce the stereotype. It's probable the Democratic campaigns are already sending someone out for "gotcha" moments at public Republican events like this bus tour, so critical bloggers may not make a difference anyway.
But if you want one last chance to judge Larry Hogan in person and not base your decision on thirty-second commercials, here you go. Just make sure the bus has a Maryland plate.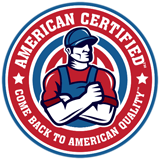 As you likely recall from previous posts, recently I announced my newest client, American Certified, and earlier this month I joined three other bloggers to kick off the blog portion of the e-commerce site. My subsite is called The Sausage Grinder, and in that space I focus on issues of importance to making things in America; specifically, the areas of trade, energy, and regulation.
And while I had discussed the possibility of cross-posting between my site and TSG, I think it may work out better – since I strive to do three to four posts a week for the American Certified site – to debut a weekly feature where I summarize and link to my posts on their site. You'll find the subject matter and style are different enough to where it almost seems like it's not my writing. In truth, I model these posts on those I submit twice weekly to the Patriot Post, with a different "sweet spot" of about 300-400 words.
In my debut, I pondered the effect of new power plant regulations on the coal industry. There's something else I'll share about that one shortly.
Next, I tackled energy issues and political involvement as part of a Kentucky visit by National Association of Manufacturers President/CEO Jay Timmons. I didn't note this in the story, but NAM endorsed Mitch McConnell during the visit and he indeed emerged victorious against primary challenger Matt Bevin.
The final two I'll highlight could have served as a couplet, for I discussed the GOP thawing toward a higher minimum wage and the fact that wages for STEM workers aren't increasing rapidly because we have a glut of them in this country, despite calls by some to allow more foreign STEM workers in.
If you read about the new power plant regulations, you'll notice I alluded to a previous article I wrote. When I sent in pieces to populate the blog in the week or so before launch, I was assuming they would all find their way onto the site, but it looks like some didn't. If they're not going to be used, I may seed them in with this week's regular posts as supplemental material – why let good writing go to waste? The pieces are more or less evergreen.
But since having the context is good, here is the post about the rally, titled "Ohio rally first of several condemning steel dumping."
**********
In advance of a Commerce Department ruling expected in July on whether South Korea is illegally dumping a product known as Oil Country Tubular Goods, or OCTG, the first of several rallies organized by the advocacy group Alliance for American Manufacturing (AAM) occurred last week in Lorain, Ohio. The U.S. Steel Lorain Tubular site was selected to be first as its products compete directly with those Korean imports.
Sen. Sherrod Bown (D – Ohio) claimed that imports comprised half of the American OCTG market, with South Korea being a major culprit. In its own report, the AAM suggests that "(t)hese conditions make it impossible for domestic mills to take advantage of strong demand resulting from drilling in shale gas fields."
But a local news report noted all was not bad news, as another Lorain steel plant unveiled that same day a $110 million electric arc furnace which promises to create 450 jobs. The Republic Steel facility got a sendoff from Ohio Lt. Gov. Mary Taylor and several Republic Steel officials, who pointed out the new furnace adds 1 million tons of capacity for the plant and could add $1 billion in economic activity to the state and local area.
**********
Finally, by all means you should check out the other bloggers (Ed Braxton, George Pitsakis, and Kim Pezza) as well. They touch on a number of different subjects and give the site a more well-rounded perspective.
For the last two CPACs, Bretbart News has hosted a gathering called "The Uninvited", a meeting where those who speak to subjects taboo to the main conference meet. In 2013, they met in a side conference area well away from many of the main events and this year they left the Gaylord National Resort and Conference Center entirely, choosing the nearby Westin Hotel instead.
I bring this up not because I want to extend CPAC coverage, but it was the immediate thought I had after reading a piece by Jeff Quinton last night about a Larry Hogan-sponsored Maryland blogger gathering. Indeed, when asked by Quinton a few days ago I said I hadn't heard about such a meeting so presumably I wasn't invited – not that 4:30 on a Wednesday afternoon in Annapolis generally works for me anyway.
But I thought a little compare and contrast was in order, perhaps to help make Quinton's overall point.
About 2 1/2 years ago, well before he officially announced but at a time when the wheels for a 2014 run were already in motion, David Craig gathered a number of prominent bloggers at the time (including a couple of the Red Maryland guys) for an informal Friday evening meeting in Annapolis.
But it didn't stop there. Craig also made sure I was aware of the announcement tour stop in Salisbury and his staff arranged for me to have some time for an interview before they left. Insofar as I know, David has been fair to most of the bloggers – no complaints.
And while I haven't had similar face time with either Ron George or Charles Lollar, Ron has taken care to call me or provide comment for my site on several occasions. I've also heard from members of Lollar's staff regarding things going on in the new media world. On the other hand, it's been a long time since I've spoken to Larry Hogan, but then I don't initiate the conversation either. There was a point where I was trying to get him for the most recent Ten Questions series of interviews I did last year, but we couldn't get a time coordinated and I eventually abandoned the effort.
Now I'm presuming the Hogan event would be patterned on the initial Craig soiree, and since there were about 10 or 11 total people there perhaps only six to eight bloggers were invited – figure four from Red Maryland, Jackie Wellfonder, and perhaps the folks from the Sun and Post and pretty soon you have a crowded table. But if a candidate really wanted to do it right, he or she would have 3 or 4 similar events around the state.
Then again, what do I know? In the scheme of things I'm just a blogger whose main complaint about the Hogan campaign isn't lack of access but lack of detail, as in his plans for governance should he be fortunate enough to win. Maybe I'm just one voter but I have a lot of pet issues, so that's why I want to know.
So I hope my cohorts have a good time this afternoon. I won't be there, particularly since I'll probably still be hard at work doing my outside job in the real world. But I'm sure I'll hear about it from someone.
As many of you know, I write regularly for the Patriot Post. As such, I've been a longtime subscriber to their various releases and today editor Mark Alexander wrote a piece called "The GOP's Fratricidal Threat to Liberty." And while I disagree with his premise to some degree – because he seems to blame the TEA Party movement for recent failures moreso than the "Establishment" pushback, something I would reverse – the overall point about unity is a good one, and it got me to thinking about how things are going in Maryland.
Back in November I was crucified for a particular post, but in light of recent events I want to quote from what I said then:
Now you can trust me when I tell you this "erstwhile contributor" to Red Maryland has had many differences with them over the years. But I have to say that they are an important piece of Republican politics in this state, for better or worse. I would have more respect for those running the Lollar campaign if they pointed out the differences between their guy and the other Republicans running than I do with their spending time worrying about what a group of bloggers thinks. If you disagree with Kline's assessment (of your campaign), prove him wrong and step up your game.
Indeed, I think the Lollar campaign has stepped up. But more to my point, there are some who are taking a victory lap over the eviction of Red Maryland from the pages of the Baltimore Sun. It's well worth noting a particular timeline of events: I wrote my piece on November 6, the Red Maryland – Baltimore Sun partnership came out November 20 (on the eve of the MDGOP Fall Convention), and their endorsement of Larry Hogan was made official December 12. So the endorsement was made after the Sun hired them.
Also worth mentioning is this part of Red Maryland's rationale on choosing Hogan:
No doubt there will be, in some circles, the gnashing of teeth over our endorsement, much like there was for our 2010 endorsement of Bob Ehrlich. However, we will continue to ascribe to the Buckley Rule and support the most viable right candidate who can win. (Emphasis in original.)
Gnashing of teeth – check. But there's another issue at play here, and it has nothing to do with who is on what payroll.
There are only a handful of conservative political blogs in Maryland; perhaps no more than a dozen really cover the state well on a regular basis. As I said back in November, I have had many differences with Red Maryland and probably will lock horns with them on a number of future occasions. There's no doubt we see the limits and overall merit of the Buckley Rule differently.
But I do agree with the need for the Eleventh Commandment. There has to be a change in philosophy among all of us – instead of trying to be the "tallest midget in the room" (as a Red Maryland stalwart is fond of saying) by needlessly savaging political and online opponents, we should be the ones who support each other in the overall uphill climb. On the whole, we've lost a valuable platform because of mistakes made by those who tried to be that tallest midget, ones for which they were called out. Hopefully a lesson is learned out of all this; and I don't doubt Red Maryland will still have a part to play going forward. Just remember, folks: perception is reality.
As I see in my perception, each and every one of us who toil in this field can complain all we want and write 24/7/365 about the mess that is Maryland politics, but if we don't strive to educate and motivate our readers into supporting good conservative candidates from around the state we've done nothing but waste our time. (Okay, a few of us may be paid for advertising, consulting, and other favors, but that's peanuts.)
I may not necessarily agree with Red Maryland or Jackie Wellfonder about their belief that Larry Hogan is the best candidate for governor, but if he wins on June 24 it's our job to help him win on November 4. I can tell you from experience that it's a rare ballot indeed where a Democrat is more conservative than a Republican, and looking at the top of the Maryland ticket this year won't be one of those rarities. Trust me, it's not like I've never had to put my ego aside because my choice in the primary lost. But I sucked it up, buttercup, because I understood what was at stake.
To me, the end game is to elect conservatives, and if we elect GOP moderates we either convince them they should become more conservative or find a better primary opponent for the next go-round. As Alexander said, we will still agree with them on 80 percent or more of the issues.
To finish, let me quote Alexander but add just a couple words:
The internecine warfare in the (Maryland) GOP (blogosphere) may be good for cornering constituents and emptying their wallets, but it is most assuredly and demonstrably NOT good for advancing Liberty.
If I have a legitimate beef with a candidate – and there's at least one I've been disappointed in so far – I'm reserving the right to say so. But the events of the last couple weeks should remind us all we have a ton of work to do and these misadventures are too much of an ill-timed idle diversion.
In case you can't tell from the bright blue splash of color on the site, I have my first political ad of the campaign. Mary Beth Carozza is looking to win the newly-created District 38C seat and what better way to reach a conservative audience than this site? I wanted to take this moment to welcome her to the fold and thank Mary Beth for her support! The ad turned out nicely, didn't it?
So last night, after I put up the ad, I updated my ads page with the exciting offer Mary Beth took advantage of. I have plenty of room for more ads. I even put up my own, since this site doubles as my campaign site and has the authority line.
Now the ball is in your court. Even if you have something to sell besides politics, why not take advantage of a growing conservative audience and advertise here?
In certain quarters of the Maryland GOP, a video is being shared – one that's less than flattering to candidate Larry Hogan. It was done by a gentleman named John Lofton.
Biographically, John Lofton is a journalist of some repute, including a stint as editor of an RNC newsletter during the Nixon era and jobs as a syndicated columnist as well as op-ed writer for the Washington Times in its infancy. He's now Communications Director of the Institute on the Constitution (IOTC), and perhaps one of the quirkier, if God-fearing, people in the state. This video illustrates the point. As for the state of the GOP these days, Lofton writes that "(b)eing a Republican is not a disease; it is a choice – a very bad choice, but a choice nonetheless." His other working title is the director of the God and Government Project, billed as "an outreach mission" of the IOTC.
Yet on the way to a Republican coronation, in a race where at least one supporter feels the other candidates should drop out, Larry Hogan stumbled over what was a simple philosophical question posed by Lofton: what is the purpose of government? Admittedly, I might have, too, although when asked a second time about the role of government the change in terms may have helped me understand what he was driving at. Instead, the Lofton-Hogan conversation came to an end and has not been restarted despite what Lofton calls repeated efforts to conclude what John calls "possibly the shortest interview of my career."
So while blogger Jeff Quinton saw Larry's supporters as perhaps a little thin-skinned, and Richard Cross took time to note that Lofton, indeed, has some views which could charitably be considered as somewhat outside the mainstream of thought, it fell on some of the strongest Hogan backers to shoot the messenger and blame the spread of the video on Charles Lollar supporters, a group which Red Maryland Radio called "Facebook warriors." On Thursday's show co-host Greg Kline assessed it this way, part of a conversation during the show's first segment:
(John Lofton) is one of these guys who's, you know, Christian nation – his answer to the question, by the way, is the purpose of the government is to serve God, that's the answer he was looking for. And because this interview got cut off, and Larry Hogan – I think you can hear, even in that clip, I think he realized 'what am I doing here'…

…he gets interviewed all the time and doesn't get that question very often.
That may be true, but the question has validity – regardless of its source or the answer the questioner was looking for – because voters aren't as familiar with Larry's stand on all the issues. One weakness of a candidate who comes from a non-political background is that we can't tell political philosophy based on voting records or how he or she has governed in smaller jurisdictions, which on the GOP side covers Ron George and David Craig, respectively. This is tempered somewhat in the cases of Charles Lollar and even Brian Vaeth by their recent unsuccessful runs for office, but aside from an abortive 2010 run for governor, Larry Hogan last completed a campaign 22 years ago – in politics, that's a lifetime. (To put this in context, that was the election cycle just before the Contract With America.) That's not to say political experience is a requirement, but without it a candidate should take pains to reveal to voters where he stands.
Yet there's a second aspect to this. If the situation were reversed, and Anthony Brown similarly blew off an interviewer asking a "crazy" question, most on our side would be caterwauling (and rightfully so) about ducking the tough questions in order to maintain spin control. On the other hand, Larry Hogan has thus far run one of the most non-specific campaigns in recent memory. I want to believe that Larry will be different, but we all see what happened the last time someone ran on a "change" platform – millions have been disappointed with the changes which were made. And when he's been given the forum to expand on his plans, he's taken a pass or simply refused to answer the question.
I'll leave aside my opinion that Larry should have gotten into the race sooner as well as the strange itinerary which has had him miss certain key events. But let's look at how other candidates have addressed key issues.
Both David Craig and Charles Lollar made whistle-stop tours, engaging voters at several stops along the way. (This is from Craig's stop in Salisbury last June. Unfortunately my outside job precluded seeing Lollar on his September tour here.) Meanwhile, Ron George eschewed the bus tour but released a multi-point agenda of proposals shortly after he announced.
Some may say that gives the other side ammunition to pick apart certain pieces of the candidate's platform, but in looking at the Democratic contenders I see no shortage of specific proposals from them. We certainly don't agree with most of them because they're not going to be in the best interest of Maryland voters, but at least we have somthing concrete to debate on a philosophical basis. This is lacking from Larry Hogan thus far, and it bothers me because I like to know where those seeking office stand. Ducking a legitimate question and calling it "crazy" didn't help because I'd also like to know how candidates feel about the role of government.
Finally, I have one statement about all this fallout, charges, and countercharges.
On June 25th someone will emerge from the chaos of our Republican primary with the nomination for governor. And unless a candidate or two drops out before the primary, the chances are pretty good that the victor will only have a plurality of the vote. If Bob Ehrlich suffered in 2010 from the disinterest of the 1/4 of GOP primary voters who backed Brian Murphy, can you imagine the headwinds our candidate will have when 60% or so supported someone else?
Say what you will about Democrats – once the primaries are over, they seem to quickly get on board with their winner. It's likely we will have the situation I described above, so the underlying thought all candidates should have is how to get those who supported the opposition behind them in a state of unity. Having Lollarites at war with the Hoganistas in a show of junior-high style personal attacks on supporters' weight and brushes with the law, with the Craigsters and Bygeorges looking on hoping to gain advantage, is no way to run a party.
You may not like the supporters of the other guy, but just remember who the real enemy is. Hint: it's the guys on the other team making this a less Free State.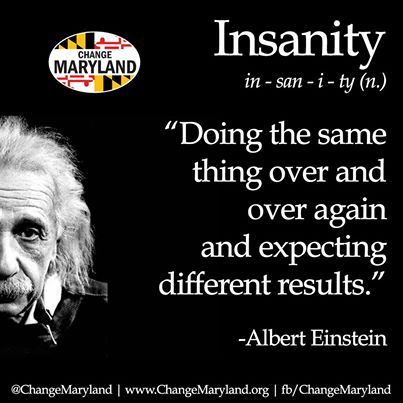 According to John Wagner in the Washington Post, Larry Hogan will formally announce his candidacy for governor on January 21 in Annapolis. It's two months later than some thought he would – and about six months after this observer thought he should get in – but nonetheless the announcement will come a week from Tuesday.
Even with the brief Wagner piece, there are some things to watch for. For example, Jeff Quinton notes that Hogan's campaign chairman is a veteran of the Democratic Glendening administration, although Quinton later concedes James Brady has given mostly to Republicans in recent years. It fits in with the Hogan pattern of emphasizing support from both sides of the aisle, which has been a staple of Change Maryland's rhetoric over the last couple years.
Personally, though, I would be more interested to know which legislators are planning to meet with Hogan this upcoming week. With just 55 General Assembly Republicans – who already have one of their own in the race in Delegate Ron George – the identity of those participants will be vital in knowing how the race will proceed. Obviously if a Democrat bucks party lines to show support for Larry it would be a coup, too.
And while I disagreed with Hogan's decision to wait until January to announce, it will give his campaign the advantage of knowing where his opponents stand financially as reports for 2013 are due this coming week. If one of his three Republican aspirants trails badly in the race, we may see some consolidation knowing from past experience Hogan is willing to lend himself seed money.
Now it's time for something a little different. Due to a confluence of events I couldn't make it to Turning the Tides this year. But in the reports I've been seeing it doesn't appear any of the gubernatorial candidates stopped by. That may not be the case, but I read from Facebook that David Craig's itinerary didn't include the event, and I would have thought either of the other two would have made sure to mention their attendance on social media. Since I'm prewriting this by a few hours I'm waiting to see some of the "blogger's row" coverage but it's disappointing to me if the GOP candidates didn't get there to at least say hello. Maybe that's how the organizers and activists wanted it, but I would be curious to know how (or even if) various campaigns represented themselves.
Anyway, the nine days leading up to Larry Hogan's formal announcement will also be a time of transition for Change Maryland. Who will be put in charge of the 74,000 strong organization while Larry Hogan runs? And can they succeed as Hogan has?
There's a lot to look for in the next week or two on the political front.
Update (h/t Jackie Wellfonder):
@monoblogueUS Ron George was the only one that stopped by.

— Jackie Wellfonder (@Wellfonder) January 12, 2014
Thanks, Jackie! I kind of figured he would be there since it was close by for him.
Update 2: Here's the link to his gubernatorial website, which just has an announcement slide at the moment.