Flip-flopping like a fish on a hook, Barack Obama once again turned the spigot off on the prospect of oil and natural gas exploration offshore in the Atlantic Ocean. It proves once again that the claims he's made advocating an "all-of-the-above" energy policy are just more lies and that he's not interested in helping our nation prosper by tapping into its vast energy resources.
It also proves that those who use the scare tactics of making people believe that oil spills are a daily occurrence, rendering the Gulf of Mexico a permanently fouled body of water, have managed to grab the attention of the powers that be. Consider the opposition that was drummed up to offshore seismic testing over the last few years as oil exploration was considered – but not a peep when it was done to locate sites for wind turbines. Either marine life is important or it isn't.
It's been my contention that the defense of "well, there really isn't that much oil out there to bother with" is conveniently based on information that's 30 to 40 years old, and as technology has improved the amount of oil believed to be recoverable invariably goes up. We could have far more available to us than we have been led to believe, and I think that is what scares the environmentalists more than the (very remote) prospect of an oil spill. The larger the oil supply, the more reasonable the price and the less incentive to turn our energy future over to unreliable solar and wind power.
So why does this tick me off so much? As I see it, America is in a position where we can be energy-independent to the extent that we need not import from overseas. Our continent has plenty of resources if we just get the desire to use them to both power our capitalist system and create thousands of good-paying jobs. It's all about creating value, and a resource that is useless to us if kept in the ground becomes the fuel for our economic engine once extracted. A barrel of oil could be used in so many ways – as fuel, a lubricant, raw material for plastics, and so forth. Our usage of it assigns its value, and we use that resource to create still more value, whether through transport, extending the life of components, molded into consumer products, or traded as an export. We also use natural gas to create electricity, particularly as a backup fuel for those frequent times when wind or solar power is unavailable. For all its uses, electricity is not as easily transported as oil or natural gas is – normally there's a loss of a few percentage points for long-distance electricity transport.
Taken to a local level, anything that can diversify the economy from chicken, government jobs, and tourism should be encouraged. We have been sold the pie-in-the-sky promise of being a leader in building wind turbines, but there's no real market for that without a hefty subsidy. So we're not building them. I don't think we will have the saturation level of energy jobs that are present along the Gulf Coast, but even if it's in the hundreds that would be an economic shot in the arm for the region. Thus, the news this week of yet another delay in Atlantic drilling means a longer economic drift for the region. It also gives the environmentalist wackos – most of whom are from out of the area and don't care about anything but our financial support – more of a platform to try and drive other businesses away, such as the poultry industry. Their ultimate goal is Delmarva as a "wildlands corridor," because as you know people are a burden to this earth.
Here's hoping the new administration points things back in the right direction and allows the energy companies to get a foothold offshore. Let's see what's really out there.
I really had to blow a lot of dust off this series – its last installment was in July of 2013 – but I will be on the internet radio tomorrow morning at 11:00 thanks to radio hostess (and new monoblogue contributor) Marita Noon. She asked me to come on this week's installment of her "America's Voice for Energy" program to discuss a post I did last year.
It came about because she was doing a piece on where the candidates stood on energy (which will be her debut post here tomorrow morning) and I noted to her via social media that I had done quite a bit of research last summer on that very topic as part of my "Dossier" series. She wanted to discuss that piece and other thoughts I had on the subject, thus early this morning we recorded my segment of her show, which will be the opening segment. Thirteen minutes may seem like a long time to fill on the radio, but we were rolling so well I almost didn't get to promote my site.
Yet there are some other things which were sadly left on the cutting room floor, so to speak. Something I would have liked to fill her audience in on further but didn't have the time to this morning was the unique situation we have here in Maryland with regard to energy. I did get to discuss a little bit about the proposed offshore wind that Martin O'Malley was trying to push, but I wanted to mention that there are hundreds of other jobs at stake in Maryland's energy industry. (I actually did a little looking up last night because I was curious.)
According to the most recent state report available (2013) there are 401 coal mining workers in the state of Maryland, all based out of Allegany and Garrett counties in Maryland's western panhandle. No, we're not West Virginia or Kentucky by any stretch of the imagination but the Obama administration's "war on coal" isn't going to help their employment situation, particularly since these coal fields lie close to shale deposits ripe for fracking – unfortunately, a short-sighted General Assembly and Hogan administration put that resource development on hold until 2017.
The other fascinating thing I didn't get to was the fact that cities up and down the coast are being intimidated into opposing seismic exploration of the ocean floor for the purposes of oil and gas exploration - but had no objection when they went out and did the same thing to map the ocean floor for siting wind turbines. Apparently that was a noble enough cause to kill a few fish over. Honestly, I think the opponents are very aware what is really out there and that's billions of barrels of oil and trillions of cubic feet of natural gas, all within easy reach of our shoreline and extractable at a cost that would blow the renewables out of the water. (Yes, the pun was intended.)
So take a listen, either live as it happens or later on when it becomes available as a podcast. I believe there are three other guests on the show, so I'll be curious to see what they have to say as well when I catch the podcast (I'll be at work when it's on live.)
Let's just hope that the long radio slump is over. Thanks to Marita for having me on as a guest, albeit a little reluctantly since I have been under the weather the last few days. But I managed to avoid a Hillary-style coughing jag and pushed through.
Ringing a bell about something that I was previously planning to post on anyway, my Central Committee cohort Julie Brewington wrote on social media today about a disagreement she had with the Assateague Coastkeepers regarding what they consider "factory farms" being proposed and built in Wicomico County. (So I'll give the onetime blogger a hat tip.) Obviously the Coastkeepers have a concern about what they see as excessive pollution arising from what chickens naturally do, which is doo-doo. It's been a concern of the state for years, and earlier this year you may recall Governor Larry Hogan thwarted the efforts of the outgoing O'Malley administration to curtail chicken farming via the Phosphorus Management Tool. Unfortunately, Hogan later conceded that these farms and their by-products are an issue worth regulating (with his Agriculture Phosphorus Initiative) to the point where some farmers would not be allowed to use this natural fertilizer. This edict disproportionately affects Eastern Shore farmers.
At the risk of excessive aggravation, I visited the Assateague Coastkeeper site for one simple reason: if they didn't want the poultry industry and its huge economic impact of the area, what do they see as job creators? As I expected, I was disappointed in what I found: aside from a legislative agenda that would subsidize offshore wind, their overall strategic plan fails to address the economic impact their wish list would create or lay out an alternative scenario. (They are working on the "educational" part of the agenda, though.)
Not only do the Coastkeepers have an objection to the chicken farms, though, but they also object to offshore drilling off our coast despite its potential for good-paying jobs. In fact, their advocacy shuts the door to even doing the seismic testing needed to see how much oil and natural gas could be out there. It's rather unfortunate that Ocean City and Lewes, Delaware have fallen for the scare tactics groups like the Coastkeepers use to try and prevent this technique, which is already used in the Gulf of Mexico. The Bureau of Ocean Energy Management (a federal agency) notes that:
To date, there has been no documented scientific evidence of noise from air guns used in geological and geophysical (G&G) seismic activities adversely affecting marine animal populations or coastal communities.  This technology has been used for more than 30 years around the world.  It is still used in U.S. waters off of the Gulf of Mexico with no known detrimental impact to marine animal populations or to commercial fishing.
If you want to know the truth, I think the Coastkeepers aren't worried about the harm to marine life. They're more worried that their smug assertions that there's only a small amount of oil and natural gas out there – not really enough to be commercially viable – will be proven wrong. As technology improves for oil extraction, we could find there's billions of barrels of oil or trillions of cubic feet of natural gas out there, meaning those nasty fossil fuels will be cheaper and obviously far more reliable than the bird-chopping windmills they want to build instead. Personally, I think if the market is there the wind turbines and oil rigs can co-exist – but I'll bet the oil rigs create more local jobs.
Oil drilling, if it occurs, is probably a decade or more away, so in the here and now we have to be concerned with their opposition to expansion of the local poultry industry. And let's face it: without Perdue, Mountaire, Tyson, et. al. there would be nothing on this part of the Eastern Shore to speak of except perhaps Salisbury University and Ocean City. Basically, Salisbury would be a slightly larger version of Princess Anne, which is a modest little county seat where the University of Maryland – Eastern Shore is located. That's about it – there's little commercial development in Princess Anne and not much to create jobs in Somerset County aside from UMES and the Eastern Shore Correctional Institution.
It's understandable that someone who has chosen to live in a development bordering a rural area may object when a typical chicken farm opens up, but that is the deal with living by a farm. Any of us who grew up in a rural area can tell you that animals tend to smell sometimes, as does fertilizer. It's all part of that "fresh country air."
But to many thousands in the area, the smell of chicken poop is the smell of money – directly or indirectly, it's how they make a living and thank God people around the world like to eat chicken. This region has had chicken farmers for generations, ever since the Perdue family put Salisbury on the map with their chickens.
So if this region is ever going to diversify its economic interests, one path we should explore is the path offshore. Let's find out once and for all if there's oil and natural gas out there, because as I said I think the Coastkeepers are worried that the answer is a resounding yes.
It's been awhile since I looked at the energy industry, what with legislation, riots, and other general mayhem. Fortunately for me, I have several sources in that industry to return me to speed and one is writer Marita Noon, whose piece on NetRightDaily today detailed the efforts of forward-thinking states to repeal their renewable energy mandates - some by whopping margins in their legislature. In those states, the market-bending allocations to renewable energy are coming to an end, leveling the playing field and perhaps saving their taxpayers millions of dollars.
Unfortunately, Maryland isn't one of those states rolling back its mandates; in fact, the only piece of legislation dealing with the renewable portfolio was a liberal Democrat-backed scheme to expand it some more. House Bill 377 and Senate Bill 373 both were aimed at significantly increasing the percentage of renewables up to 40% by 2025 – current law peaks renewables' share at 20% by 2022. (Both these figures are a pipe dream.) The Senate version lost in the Finance Committee by an 8-3 vote, and the House version was withdrawn before it was voted upon.
It was good that a bad bill was thwarted, but it was unfortunate that no bill was introduced to repeal these mandates. Maryland would be in far better shape energy-wise, eventually with lower utility rates, if true reform was achieved: repeal of the renewable energy portfolio, the withdrawal of the state from the Regional Greenhouse Gas Initiative, repealing the subsidy for offshore wind, and encouraging energy production from hydraulic fracturing and offshore drilling.
Over the course of the O'Malley administration, energy companies took the brunt of new regulations and changes in the market; in particular, their cost of doing business was affected by the renewable energy portfolio and the RGGI. If you assume the goal of the utility is to provide energy as cheaply as possible to make a profit – while keeping prices low enough to maintain and grow a customer base – having the dead expenses of the "alternative compliance payment" made necessary by falling short of renewable goals and the CO2 allowances auctioned off by RGGI as a sweet redistribution scheme aren't helping the cause. Meanwhile, more exploration and investment in energy infrastructure could bring Maryland closer to being at least even as opposed to a net energy importer.
I wouldn't expect any repeal of these bills to pass on the scale that they've moved through some state legislatures, but 71-70 and 24-23 are perfectly fine margins to me. It would also likely require getting around the committee process and bringing the package directly to the floor. (The portfolio repeal, RGGI withdrawal, and repeal of the offshore wind subsidy could be one bill: call it the Maryland Energy Reform Act of 2016.)
The trick is getting the right people to advocate for the changes by showing how much can be saved by consumers. That portion seems like a job for a group like the Maryland Public Policy Institute, while the lobbying on the part of the energy providers should include a pledge of reducing rates. Shaving 2 cents a kilowatt hour off the bill may not sound like much, but it translates to about $216 a year based on average residential usage of about 900 kWh a month. I don't know about you, but an extra $18 a month would be nice for me. Just think of the economic benefits we received last year when gasoline skidded to $2 a gallon – benefits being lost now as prices have edged back up over $2.50 a gallon.
To help in prosperity, Maryland needs cheap energy. As it stands now, we don't have it but I think we can get it if the political will is there.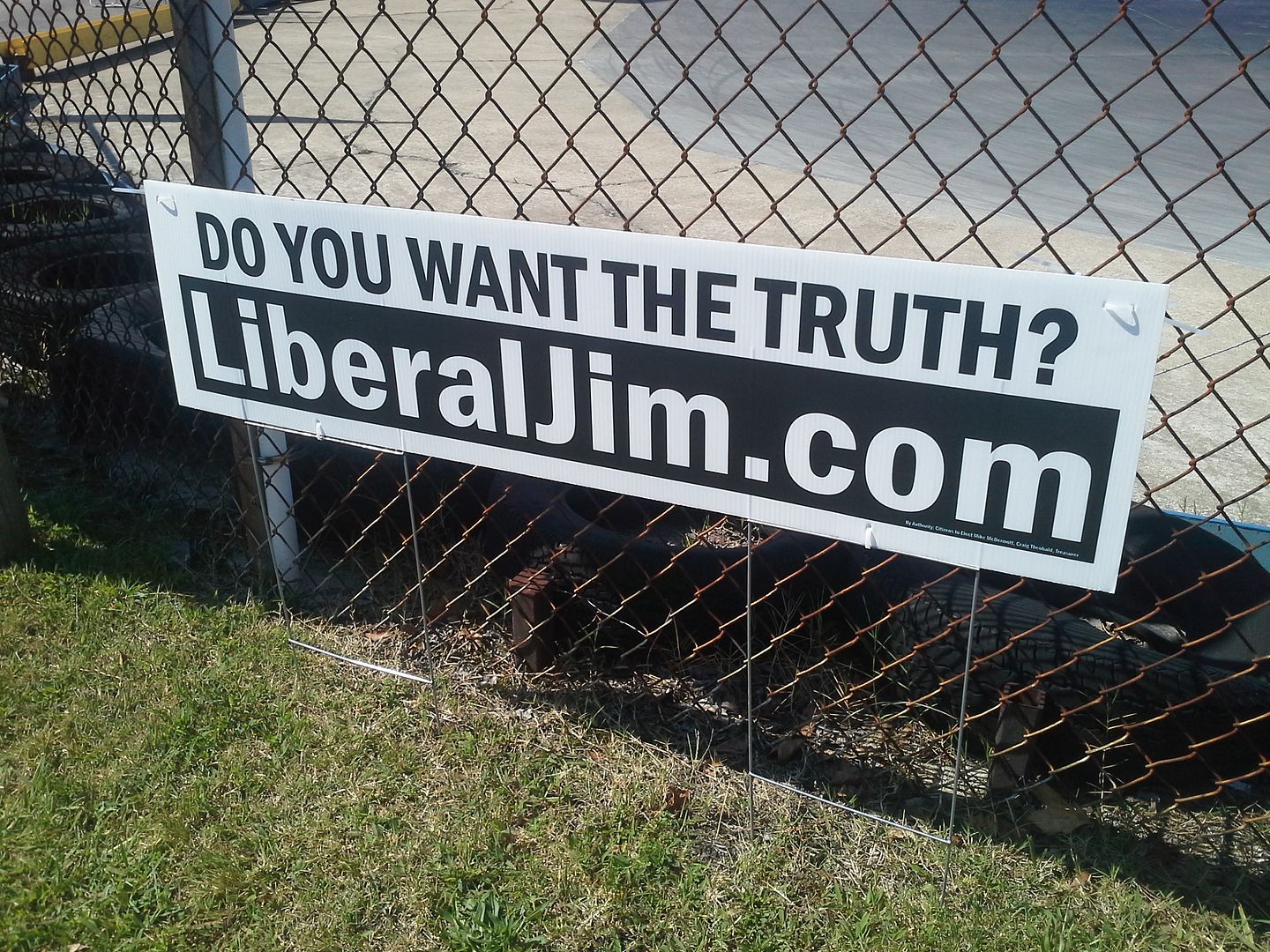 For several years I've done the monoblogue Accountability Project for this very purpose – disseminating the truth about how members of the Maryland General Assembly really vote when the rubber meets the road. There are few races with as clear-cut of a difference as the 38th District Senate race between incumbent Democrat Jim Mathias, whose mAP score as a Delegate from 2007-10 was a 15 (out of 100) and Senate lifetime score from 2011-14 has been 28 (out of 100) and Republican Delegate Mike McDermott, who replaced Mathias in the General Assembly and has a lifetime rating of 84.5 of 100. (The 2014 version of the monoblogue Accountability Project is here.)
But what does this mean in terms of issues? I went back and researched the common votes taken by both men. Since 2012, I have set up the mAP to use bills which received votes in both the House of Delegates and Senate – out of 25 votes, 22 of these would be common. (The other three were committee votes for the respective bodies.) So 66 votes over the last three years' worth of sessions were placed in front of both men.
In 2011 I hadn't changed the rules yet, so while I had standardized the number of votes at 25, only 9 were common. Yet of those 9 common votes, Mathias and McDermott only voted the same on two. In total, out of 75 possible votes, Mathias and McDermott differed a total of 45 times while agreeing on 27 occasions. (Mathias was absent for three votes in that time period.)
Eleven of those 45 votes of disagreement were budgetary. Year after year, Mathias has been a rubber stamp for the annual spending and debt increases put in by the state. It's not just the operating budget but the creation of more and more state debt and all the legerdemain that goes into each year's BRFA. The only agreement between the two: Mathias voted against the original 2012 BRFA.
But in 2011, Mathias also voted to force home care providers into paying union dues, which created an unearned estimated benefit to Big Labor of over $430,000, the crony socialism of the InvestMaryland Act where the state ate its seed corn of future receipts, state law conformity with Obamacare, and the gerrymandered Congressional districts which took effect for 2012.
Mathias also had a hand in some dreadful 2012 legislation, voting for the state health exchange that's only enrolled about 1/3 of the expected number of people at a wasted cost of over $125 million. Some guy named Anthony Brown was taking credit for that until it tanked. On a related front, Jim also voted to establish so-called "health enterprise zones," which was something requested by minority legislators. Wouldn't it make more sense to lift all boats?
But that's far from all of it. Remember that "flush tax"? Mathias voted to double it. Jim also voted to burden the nascent state natural gas industry with the presumption of guilt in well contamination, mandate expensive fire sprinkler systems in new homes, adding thousands to the cost, and punished cellular customers with an expansion of the USTF surcharge. And again, Mathias did a favor to unions by expanding their reach among state employees.
And remember the "doomsday budget"? In that 2012 special session, Mathias voted for the measure that transferred teacher pensions to the counties and forced Wicomico County to raise its income tax and maximize its property tax increase to stay eligible for a $14 million lower maintenance of effort payment. Thanks for the higher taxes, Jim.
2013 was the year with the most departure between the two, as they differed on 15 of 22 votes. Several of these were bills dealing with the state's implementation of Obamacare – including Medicaid expansion which is purportedly covered by federal funds (for now) – but there were other differences. Mathias supported provisions permitting voting by mail and, beginning in 2016, same-day registration during early voting. Both are invitations to voter fraud.
Mathias also voted in favor of the $18 annual surcharge residential customers start paying if offshore wind becomes a reality. (This may be hundreds of dollars annually for commercial customers and thousands annually for industrial users.) Jim also allowed the Maryland Stadium Authority to fund the construction of schools in Baltimore City. I'm not sure what sort of precedent that sets, but is Somerset County any wealthier of an area? Why is Baltimore City getting this new source of debt?
Nor were Jim's union friends left out. In 2013 he voted to enact so-called "service fees" at five state universities and statewide for public school employees.
But the most interesting vote was on the Transportation Trust Fund "lockbox." While it's supposedly in place to prevent the annual raid of the TTF by a governor who can't suppress his appetite for spending, the key to unlock is laughably weak: a 3/5 majority of both houses of the General Assembly. At this point Democrats by themselves could allow the transfer with 13 House votes and 6 Senate votes to spare. Those lucky Democrats, likely in swing district's like Jim's, would have the pass to go against their party while knowing passage is safely in the bag. I sense that Mike McDermott knew this when he properly voted no.
(That Constitutional Amendment is on the 2014 ballot as Issue 1, and I would encourage a vote AGAINST it. Make the General Assembly come up with a real lockbox – either a blanket prohibition or a 3/4 majority, which would require at least some Republicans to buy in – 106 House votes and 36 in the Senate.)
This year's agenda was somewhat less ambitious, but there were still major differences. Mathias dodged a bullet when the bridge-eligible assistance program he voted for proved to not be too expensive (although there was no final expense tally at the point this was updated) but he also kept adding more Obamacare provisions to state law while paying for a needle exchange program in Baltimore city.
On the educational front, Mathias supported a pre-K expansion which will be of dubious benefit (except to public school unions) and supported a workgroup of yes-men studying how to better implement Common Core, which they don't call Common Core anymore. And not only did he once again support a bloated budget, he tacked on a $10 additional fee for pesticide registration. Granted, it's an aggregate of about $130,000 a year but it's yet another burden for businesses.
Aside from the budget bills, though, the supporters of Jim Mathias would probably point to the bills both voted for as evidence of his moderate stance.
In 2011, both voted against the supplemental 3% alcohol tax and in-state tuition for illegal aliens. 2012 brought several points of agreement: voting against a prohibition of arsenic in livestock feed, enactment of same-sex marriage, the "rain tax," the Septic Bill (with a caveat as I'll get to momentarily), and even requiring helmets for moped riders. In the first Special Session that year both voted against the income tax increase.
When I revisited the Septic Bill, though, I noticed there were two Third Reading Senate votes – one for the Senate bill and one including some changes from the House version which passed, which had to be voted on again as amendments to the Senate version. Oddly enough, on the first iteration Jim voted yes but on the final product he was a no vote. Apparently Jim was for tier maps before he was against them?
Anyway, 2013 brought a lot of disagreement but Mathias and McDermott voted alike on some key issues: the gas tax increase, death penalty repeal, driver's licenses for illegal aliens, and the SB281 gun bill all drew their opposition. Credit Mathias with unsuccessfully trying to place a sunset date on the gun law. This year they both fought the minimum wage increase as well as prevailing wage applicability, helped to decrease the estate tax (a rare win for conservatives) and the "bathroom bill."
One thing I noticed in my research, though, is that Mathias rarely offers any floor amendments, whereas McDermott has several per term. Obviously that stage seems to me the one point where Republicans get in their say, giving Democrats more opportunities to be on the record as opposing common sense.
So while it's true that Jim will "stand up to his own party" on some limited instances where tax increases are too obvious, he gives the game away by voting for each budget. I suppose the question is who is really fighting for the district, and in part two of this post I'll look into where McDermott is fighting the other side.
In the post I recently did about wind power, I pointed out that beginning in 2017 Maryland electric ratepayers will begin a 20-year process of chipping in $1.7 billion in subsidies to the developer of an offshore wind farm off the Ocean City or Assateague coast. Yet a new study claims that Maryland could reap far greater economic benefits over the next two decades if offshore drilling is allowed in the region, with even larger payoffs for Virginia and the Carolinas by virtue of their longer coastlines. Nearly as important are the thousands of jobs which could be created – something wind energy producers can't match.
There's no doubt that these rosy scenarios presented by Dr. Timothy J. Considine of the University of Wyoming and the Interstate Policy Alliance (which includes the Maryland Public Policy Institute) were made up to encourage the loosening of restrictions on offshore drilling. Yet they also take into account the cost of environmental factors in a reasonable way, which balances the picture. It turns out that Maryland is one of the better cost/benefit performers of the six states (Delaware, Georgia, Maryland, North Carolina, South Carolina, and Virginia) included in the study.
It also goes without saying that our Senate representatives are foolishly dead-set against the idea, signing onto an August letter which claimed detrimental effects on tourism in the highly unlikely event of an oil spill. (A few Maryland House members signed a similar letter.) While tourism is a good thing and we'd like to encourage more of it, the value which could be added to our economy from oil and natural gas is far greater.
At this early stage, the next move seems to be simply testing to update decades-old mapping which suggests there's a potential for millions of barrels of oil offshore. Any actual drilling is probably years and several court battles away, as it's almost a guarantee that Radical Green will throw the legal kitchen sink at any attempt to drill for oil in the Atlantic. May I kindly suggest they go pound sand.
But if they insist on building wind turbines offshore, it should be noted that oil rigs and wind turbines can coexist and once the oil is tapped out the platforms can be put to good use. These uses don't have to be mutually exclusive, but in terms of current economics it's difficult to match the high subsidies required to get companies to even consider offshore wind when compared to the clamor of energy producers to see just what's underneath all that Atlantic coastline. If Larry Hogan really wants the "all of the above" energy approach, he should embrace the prospect of offshore oil exploration.
No, I'm not talking about a political figure today. Instead, I received an e-mail from the American Wind Energy Association telling me about the state of the wind industry and how its costs are falling rapidly. (This blog post at Into the Wind, the AWEA blog site, has the same information.)
If you look at points 1 through 4, they make varying amounts of sense. With the maturation of the market, it's no stretch to assume that costs would go down just as they would for any technology. Personally, though, I disagree with the premise that additional carbon emissions are necessarily bad, particularly when the idea is to blame them for climate change. Nearly two decades of steady temperatures combined with the increasing emissions seem to me a fairly good testament that increasing emissions aren't the problem.
It's point number 5 that's the payoff for me, because I knew it would be coming sooner or later.
5. Policy support is still essential for the U.S. to keep scaling up renewable energy

The Lazard study also highlights the need for clear, long-term policy support for renewable energy. While projects located at some of the best wind resources in the country are now cost-competitive, it notes that this is still not the case in most regions. The most recent expiration of the Production Tax Credit (PTC) resulted in a 92% drop in new wind projects from 2012 to 2013.

The PTC helps correct for flaws in our electricity market design that do not value wind's benefits for protecting the environment and consumers. Wind energy creates billions of dollars in economic value by drastically reducing pollution that harms public health and the environment, but wind energy does not get paid for that even though consumers bear many of those costs.

Wind energy also protects consumers from price increases for fuel, but that is not accounted for in the highly regulated electricity market because other energy sources get to pass their fuel price increases directly on to consumers who have little choice in the matter.

Policies like the PTC correct for those market failures to reach a more efficient market outcome. The PTC has expired, however, for any project not started by the end of last year. An extension is now urgent to avoid shutting down the U.S. manufacturing base, and to ensure that more wind farms are built so that more consumers can benefit from these record low prices.
Yet what if the lack of subsidy isn't a market failure as they describe? In the original blog post there's a graphic which shows that every time the tax subsidy is cut, the amount of wind capacity installed plummets. Between that subsidy and the various renewable portfolio standards enacted by many states (including Maryland) it seems to me they artificially prop up the wind energy market, which can't stand on its own otherwise. This approach is the same argument which posits a carbon tax is necessary because fossil fuel users aren't paying for the supposed destruction of the environment and public health they create, but discounts the increased standard of living brought on by the usage of reliable sources of electricity to, among other things, improve public health.
Another thing worth pointing out about these studies and reports is that they look strictly at land-based wind turbines. While they are falling in price, researchers around the world are finding that residents nearby are complaining about a litany of health issues derived from the constant noise. Naturally, naysayers would contend that other methods of power generation, such as fracking, also have ill effects but these are anecdotal as well.
So while offshore wind would seem to be a solution, the cost is far more prohibitive. Maryland's 2013 offshore wind bill, for example, subsidizes the effort through both an increase in the required renewable energy portfolio and $1.7 billion in direct subsidy over 20 years, parceled out as an $18 annual surcharge to residential consumers and a 1.5% hike for businesses. (A business paying $1,000 a month, such as a restaurant, would have to add $180 a year.) Naturally this doesn't take into account the penchant for our General Assembly, once a new tax or surcharge is enacted, to declare it's not enough and raise the tariff accordingly. I give it no more than 5 years before someone demands to raise the fee to $30 or $40 annually and hike commercial users up to a 2% or 3% a month surcharge just to keep the business in Maryland's waters.
It would seem that wind power is a logical way to create electricity in certain locations and situations, but for general use it has the drawback of not being as strictly reliable as fossil fuels are. The fact that we have to create a renewable energy portfolio tells me that the market has otherwise spoken.
We really haven't heard about this as an issue for the 2014 election, but I would presume the Brown administration would continue on this path as they promise to:
Expand our renewable mix with investments in (read: subsidies for) Maryland-based solar and wind, which can both create new jobs and reduce air pollution that affects the health of everyday Marylanders.
It would be my hope that Larry Hogan would revisit this effort, backing legislation to eliminate this expensive renewable energy portfolio and repealing the prospect of higher electricity rates come 2017 – at the very least, recast this scheme as an opt-in program just like consumer choice has already created with companies like Ethical Electric, which I wrote about last year. Let the market decide how much it wants to support the renewable energy boondoggle, and how many of us simply crave the reliability of knowing that when we flip the switch, the light will turn on.
Today I work into the fourth part of my series, on energy policy.
It's clear to me that if the state wants to become more successful at improving the standard of living of its citizens, we have to find ways to make energy more accessible and less expensive for the average consumer. That's the starting point for my critique on energy policy.
There are many points the Republican candidates seem to agree on, which is to be expected.
**********
David Craig: Craig said it is also time to stop studying fracking and enable natural gas extraction to take place in Western Maryland in an environmentally-responsible manner. (press release, October 4, 2013)
*
Harford County Executive David R. Craig, who also is seeking the Republican nomination, said estimates show fracking in Garrett and Allegany counties will bring as many as 14,000 jobs.
If the state continues to study the issue, the people of Western Maryland will suffer as business go to frack in neighboring Pennsylvania, Ohio and West Virginia, he said. (Gazette, September 19, 2013)
Ron George: Make Energy More Affordable, Available, and Less Dependent on unstable governments half way around the world. This includes developing natural gas resources and using clean coal for our own needs. (campaign site)
*
"I have to let you know that I've really struggled with the issue and studied the issue, I've listened to the fears and looked at the science," he said. "And I've come down on the side of natural gas drilling for ourselves, for Maryland's use."
Fracking now will help the state with its energy costs and diversify its alternative energy production, said George, a GOP candidate for governor.
"We have to have other alternatives that are clean," he said. (Gazette, September 19, 2013)
*
"Before we go building 40 of these [wind turbines] offshore, let's do this step by step," said Del. Ron George, R-Anne Arundel. He offered an amendment to build one wind turbine to study the viability of offshore wind in Maryland. He said the Virginia legislature approved a similar plan on Wednesday.
"It will test the economics of large scale offshore wind projects, it will test the mechanics of construction and issues related to offshore wind projects, and it will study the ability of offshore wind projects to withstand weather conditions" 11 miles off the coast of Ocean City.
"It is really doing the next step, so we don't go wasting money, and we make sure we do it right," George said. (Maryland Reporter, March 29, 2012)
Charles Lollar: I support development of Maryland's Marchellus shale natural gas reserves. (campaign website, "Natural Resources")
Demand that public utilities be held accountable to their customers. (campaign website, "Accountability")
*
In order to reduce (energy prices) Lollar wants to remove subsidies and allow all forms of energy to compete on their merits. This includes allowing fracking in Maryland's Marcellus shale so that natural gas can lower the state's energy costs. He sees O'Malley's subsidies for wind energy as a way of picking winners and losers in the market, and opposes to the handouts. (Real Clear Markets, September 3, 2013)
*
Lollar said the state could quickly come out of its perennial deficit if it allowed fracking in Maryland. Lollar emphasized the practice would have to be well regulated, but not so much so as to stop businesses from existing. (SoMDNews, November 1, 2013)
*
"We absolutely need to take advantage of that resource, not just as another energy source but to put people to work," Charles Lollar, Republican candidate for governor, said of natural gas. (Gazette, September 19, 2013)
*
I think they [Pepco] have an unfair relationship advantage. I'm not prepared to blame the Democratic party but I am prepared to blame the individual people that have made the system what it is. I do believe that when you have an unbalanced system that heavily favors one party over another, this is the kind of response that you get. There's a lot of strong-arming. There are strong and forceful relationships that are literally causing people to do things that in their right mind, they would not do.
The power held at the highest levels of our state is incredible and it's crushing good elected officials and appointed commissioners that want to do the right thing. Let's put the blame where it needs to be. This idea of charging someone a fee before they get appropriate services is wrong no matter what party you're from. (Bethesda Now, November 7, 2013)
**********
Insofar as energy policy goes, our friends across the aisle greet the issue with reactions ranging from radio silence (Anthony Brown) to a belief that poultry waste can be a "responsible investment" (Doug Gansler) to a pedal-to-the-metal emphasis on so-called "clean energy" and outright hostility to fracking (Heather Mizeur). None of these proposals meet the twin tests of reliability and market worthiness that coal, oil, and natural gas do. In particular, one has to ponder the viability of poultry waste as a fuel after the Waterkeeper Alliance picked on one family for months in an losing effort to make an example of them, a move one local environmental advocate said "definitely sets us back."
**********
So what I believe had "definitely set us back" is the de facto moratorium on fracking Maryland has had in effect for the last few years, as the state continues to twiddle its thumbs and study the issue at length in "setting an extremely high bar for industry." Meanwhile, Pennsylvania has seemed to find a reasonable balance between environment and energy; thus natural gas exploration and extraction is creating jobs and revenue for those counties fortunate enough to sit atop the Marcellus Shale formation.
I think David Craig gets this part of the picture, but there's a lot more to energy policy than just fracking. It would be good to know where he stands on other market-based reforms like repealing the wind energy bill and renewable energy portfolio – as you'll see in a future segment David has his eye on restoring a balance between economy and environment. So I give him 4.5 of 8 points.
Ron George took a while to come down on the side of fracking, but also seems to foresee more of an "all-of-the-above" approach. Included in that was advocating a single-unit pilot project for offshore wind, despite the fact the bill he attempted unsuccessfully to amend, if passed, had a fiscal note which warned "State expenditures…increase minimally beginning in FY 2013 and significantly beginning in FY 2017 due to higher electricity prices." Perhaps his view on this has evolved, however, as he did not offer the same amendment in 2013 and voted against O'Malley's bill. As you'll see below, he should get credit for weighing evidence.
But it's difficult to reconcile George's stance with his previous votes on the subject. Maybe he's reached a level of satisfaction with the state's regulations and if so he's a little more for red tape than my taste would dictate; for that answer I need more guidance. At this point I'll score him as a solid 4 of 8 points.
Charles Lollar stands with the rest of the Republicans on fracking, which is good. He also makes it sound like O'Malley's wind folly would be terminated, which is great. But there's one piece of the puzzle which troubles me greatly.
It's noted in the Bethesda Now story, where Lollar was quoted as saying "charging someone a fee before they get appropriate services is wrong," that the forum was intentionally held without a PEPCO representative present. Had Lollar studied the issue more carefully he would have known this rate increase was based on an executive order from Governor O'Malley, who touted the increase as "hardening" the electric grid. The idea is to accelerate the process of preparing the grid for major weather events, which may have been the point brought out by a PEPCO spokesperson had one been invited to the event.
One thing about being an elected official is that you generally hear all sides of the story as part of your duties in office. On the other hand, coming in without that experience means you have to work at the issue. On his front page, Charles claims his goal is to "bring together people of different political beliefs, talents and backgrounds to develop solutions to difficult problems." Yet he attended a forum where a party to a dispute is sandbagged, and that's disappointing.
It's populism to pick on a utility without hearing their side of the story. So my question is whether "well regulated" for fracking will be determined by the hype or the facts. Based on this concern I can only give Charles 2.5 out of 8 points at this time.
**********
The next portion is something I would anticipate the candidates do quite well in: Second Amendment rights. I'm hoping to follow that up with a discussion of what the candidates would do about Obamacare, and for that answer I had to ask directly.
It's also worth pointing out that this process would evolve. In his answer to my Obamacare question, Ron George elaborated a little on education so I believe I should add that portion in. It wouldn't surprise me as the campaign rolls along that these pieces might be revised once or twice along the way; you should expect no less.
Over the last couple days, a segment of the Maryland Republican Party is scratching its head over the absence of gubernatorial candidate Charles Lollar from several high-profile events: last month's Andy Harris First District Bull Roast, the Conservative Victory PAC Ken Cuccinelli fundraiser (which was sponsored by several Maryland politicians), the Prince George's County Lincoln Day Dinner with Lt. Col. Allen West, and most recently the state party's Oktoberfest gathering in Timonium Saturday night. The conventional wisdom argument is that these were lost opportunities to impress the party brass.
But this may also presuppose Lollar wasn't out meeting with "regular Joe" voters, and some say a lot of these gatherings would be time better spent knocking on doors or making phone calls. So which is it? I don't know, but my feeling is that we all need to get back to basics and begin to compare just where each of the three major declared candidates stand on important issues facing the state.
A year and a half before the 2012 Presidential election, I began a process of grading the candidates in the race at the time on a number of issues. I think it's time to repeat the process, with some different parameters because the issues aren't always congruent between state and national elections – for example, I don't have to worry about trade or the Long War but I do have concerns about agricultural issues and necessary changes to the state political system, meanwhile, some issues grow or contract in importance because of recent state developments. But I like the 100-point system so I will adapt it to suit.
So the 2014 monoblogue endorsement will be based on the following formula:
Election/campaign finance reform (3 points)
Illegal immigration (5 points)
Dealing with Obamacare (7 points)
Energy policy (8 points)
Education (9 points)
Second Amendment (11 points)
War on Rural Maryland (12 points)
Role of government (13 points)
Job creation and transportation (14 points)
Fiscal conservatism/taxation (15 points)
Once I add or subtract three points for various intangibles of my choosing, I'll come up with the candidate who I think will best serve Maryland. Granted, my endorsement will only be worth the pixels they're darkening but at least some thought will be put into why this candidate is the best one for Maryland. (Keep in mind that any of these three would be vastly superior to Anthony Brown, Doug Gansler, Heather Mizeur, or anyone else Democrats put up.) Otherwise, I come in with no preconceived notions with the exception that the other declared GOP candidates in the race don't have the campaign or the presence to achieve any more than a tiny percentage of the vote so they're not included; also, this is subject to update if/when Larry Hogan enters the race.
So now that you have the basic concepts, how about some specifics of what I'm getting at for each point? These are questions I may be able to find answers for within the candidates' own websites, but it's more likely I need further guidance. I have had the chance to hear all three declared candidates speak on at least two occasions apiece so I might have a decent idea where they'll go, but it never hurts to ask. With that, here goes:
Election/campaign finance reform: Will you aggressively pursue the redistricting revision case in court; if we succeed can we have 141 single-member districts? Where do you stand on current reporting requirements: too tight, too loose, or just right? What about getting after local boards of elections and telling them to clean up their voter rolls?
Illegal immigration: Will you take the 287 (g) program used in Frederick County statewide? How about rescinding recent changes to drivers' license laws in Maryland? And what about in-state tuition – do you revisit this issue? What about withholding a portion of state funds from sanctuary cities? Cooperation with the federal E-Verify program? What about policies allowing status checks such as those in Arizona?
Dealing with Obamacare: Do we eliminate the state exchange? Would you pursue a waiver for the state if one becomes available? Are you in favor of defunding or letting the law go into effect and watching it collapse? What steps would you take to encourage more insurance competition in the state? What about returning Medicaid limits to minimum levels?
Energy policy: When can we expect fracking to begin in Western Maryland? And what will you do with the renewable portfolio standard? Will you move to re-regulate Maryland's electrical utilities? Can Martin O'Malley's offshore wind scheme work? What about offshore oil drilling – is that an option for you? Will you maintain Maryland's membership in the Regional Greenhouse Gas Initiative?
Education: Will Common Core be the law of the land in Maryland, or will you eschew Race to the Top funding? How about school choice, or money following the child regardless of school? How will you protect homeschooling? Instill more local control? What about promoting elected school boards in those counties still without them? Emphasis on vocational education? How do you message against the certain opposition of the teachers' unions?
Second Amendment: Will you work to repeal the so-called Firearms Safety Act? What about concealed carry, and making licenses easier to get? If the federal government gets too onerous, will you fight them? What's your interpretation of the Second Amendment?
War on Rural Maryland: Can we count on you to repeal the Septic Bill and tier mapping? Will nitrogen-removal systems still be required? Will the Hudson family be made whole by the state, since it was with the state's assistance they were legally harassed? How will you assist the poultry industry in the state and keep them here? What about cleaning up behind the Conowingo Dam and fighting the mandated burden on rural counties, as well as the rain tax on urban ones?
Role of Government: Where do you stand on a regulation moratorium, and would you veto new mandates passed through the General Assembly? Are there any agencies you'd work to abolish? What about divestiture of surplus state land? Is a consolidation of primary state government functions in Annapolis on your agenda? Can we count on you to repeal as many laws as you create? Where do you stand on public-private partnerships? Do you support citizen-based petition to referendum for new laws (as opposed to those passed by the General Assembly)? What about the right to recall elected officials?
Job creation and transportation: We know you'll lower the corporate tax rate – what about eliminating it entirely? What about reform of unemployment insurance? What other steps will you take to make it easier to do business in Maryland? As far as infrastructure goes, will you kill the Red Line and Purple Line in favor of more useful means for transporting goods, such as expanding the interstate network in Maryland and surrounding states? Will you hold the line on tolls? What about another Bay crossing – where would you put it? What non-tax code incentives would you offer for rural area job creation? What policies would you adopt from other states?
Fiscal conservatism/taxation: Can Marylanders expect a flatter income tax system? How about eliminating it entirely as some states have done? Or would you prefer a sales tax decrease or elimination? Would you agree to a TABOR, or at least a budget utilizing those principles? Can we get per-capita spending closer to the national norm? And how will you deal with the outcry of the press, such as the old "tax cuts for the rich" saw?
Intangibles: Positions on abortion, expansion of gambling and/or return to legislative control (as opposed to Constitutional amendment), protection for religious objections to gay marriage, your perception of the TEA Party and pro-liberty movement, and so forth. Mainly social issues.
Yes, that's a hell of a lot. But somewhere, someone else is asking some of the same questions and if I'm going to make a decision I want it to be informed. And while I'd like to make these issue posts on about a weekly basis, that's probably a quite aggressive timetable.
But I'm sure that a) people from the respective campaigns read my website, and b) they will bend over backwards for new media. (At least that's what I'm counting on.) And it's likely they haven't even pondered some of these queries, so I don't expect miracles – but I'll take them anyhow.
Yet I'm sure that some high-dollar Beltway Republican consultant will tell their candidate that he'd be nuts to get into specifics this far out because all it would provide is fodder for the Democrats and the press (but I repeat myself) to harp upon as the campaign heats up. News flash: they will do that anyway, even if they have to make stuff up (e.g. "a fee is a tax.") So get it out now and I'll take those clowns on myself, even as I point out that it's not like I don't have a few allies in this fight.
Just let me know you have the balls to stand for something, okay?
I thought wind was free. So why will electric bills go up $1.50 or more a month to provide us with wind power?
That seems to be the direction Maryland is going after the Senate approved its version of offshore wind on a 30-15 vote, with Republicans providing most of the sanity. The same was true in the House, but this hot air and rhetoric still passed there 86-48. And as I read the proposed law, the $1.50 monthly limit only applies through June 30, 2016. It's covered in Section 3, and as Section 10 states:
AND BE IT FURTHER ENACTED, That Section 3 of this Act shall take effect June 1, 2013. It shall remain effective for a period of 3 years and 1 month and, at the end of June 30, 2016, with no further action required by the General Assembly, Section 3 of this Act shall be abrogated and of no force and effect.
A pricing schedule can always be changed, but the portfolio requirement that 2.5% of Maryland's electricity be created by offshore wind isn't part of that restriction. If history is any guide, the percentage will be increased in order to try and coerce the market into building this offshore boondoggle 10 to 30 miles off Ocean City.
In his usual "bull in a china shop" fashion, Delegate Pat McDonough blasted O'Malley's scheme and made a little wager:
I know this story may be hard to believe, but the Governor wants to construct 40 wind turbines that are 80 stories high (think: Baltimore's tallest building) and 20 miles out in the ocean. This has never been done before. The cost of this green pork scheme is currently calculated to be $2 billion. I believe that estimate is very shallow compared to the eventual real costs. Of course, the usual ATM machines, meaning the people of Maryland, will be mandated to pay for these monstrosities through another new surcharge. The surcharge will be about $2 per month for consumers and unlimited for the business community. I will purchase a free crab cake for every rate payer in the State if this project costs $2 billion or less.
Someone else can have my crab cake as I don't care much for them – not that I expect dinner on McDonough anytime soon. A more reasoned criticism was delivered by experienced O'Malley needler Larry Hogan of Change Maryland:
It seems Martin O'Malley's priority is to make electricity and motor fuels more expensive. He wants an increase in the gasoline tax while simultaneously pushing a wind energy policy that is not cost effective and guarantees that electricity will be more expensive for rate payers. The timing couldn't be worse.

There are no assurances that this offshore wind proposal will not devolve into crony capitalism that reward friends of the governor and political donors.

While there may be political support for offshore wind among narrow special interest groups, 96% of Marylanders are opposed to higher taxes. And make no mistake, the Governor's offshore wind proposal is simply a tax by another name.

This governor has raised taxes and fees 24 times, taking $2.4 billion out of the economy each year. That is likely soon to be at least 25 with top-elected officials including the Governor rigidly adhering to increasing the motor fuel tax and adding charges to consumers' electric bills.
Actually, Larry, O'Malley's priority seems to be that of making life itself more expensive.
It just boggles my mind that we have a governor who "can't imagine" using proven resources and technology to drill for oil offshore or explore for natural gas under the hills of western Maryland yet wants to go into an area with limited experience and a lack of reliability. You know those howling winds we've had the last few days with our most recent winter storm some thought was a "second Sandy"? Wind turbines don't work in those conditions, nor do they have a history of reliability. Who pays if one of these 400-foot behemoths tumbles over in the middle of a hurricane?
If a private investor thinks it's a grand idea to put up a wind farm and capture the free energy thought to be blowing around out there over Davy Jones' locker, I say knock yourself out. Just don't make the rest of us pay for it.
If it were such a great idea, one would think they wouldn't need the coercing force of law to make it so. Bluewater Wind failed to make it, and that should be the clue our illustrious governor buys.
I found this to be interesting; unfortunately the omission is not surprising. Last week on the Energy Tomorrow blog, a map showing all the areas placed off-limits to oil and natural gas exploration was posted; meanwhile, as the piece by Mark Green points out, the governors of Virginia, North Carolina, and South Carolina called on the federal government to allow drilling off their coastlines. Needless to say, I didn't see Martin O'Malley's name on that letter because he'd rather waste time and money tilting at windmills, and "can't imagine" anyone would want to drill for oil off the coast of Virginia. Better think a little harder there, governor.
The naysayers also would tell you there's only a limited supply of oil off our coast, anyway. But who really knows? The estimates of Outer Continental Shelf energy resources are over 30 years old, created at a time when people believed in "peak oil" and that energy resources in this part of the country were pretty much played out. Hundreds of massive deepwater oil finds and millions of cubic feet of natural gas unlocked through fracking later, we know better.
Yet our governor swears up and down the market is there for offshore wind, and insists it would cost us no more than a couple bucks a month. But why can't we have both?
It seems to me there are vast swaths of ocean area being debated about here, hundreds of square miles. How much space (and height) does a deepwater drilling platform really take up? Wouldn't it be possible for the oil platforms and the windmills to coexist? I honestly don't see how one would affect the other, with the possible exception of being careful to drill away from the underground infrastructure needed to transmit the electricity produced to shore. Aside from that, there's a lot of ocean out there. Certainly the purists who like to look out over the ocean and gaze at the stars at night would object to the lights of oil platforms within their line of sight, but the same can be said for wind turbine towers (they have to be lit as well, so planes and boats don't run into them.)
You know where I stand. But if we can have both and the market will support them, I say go for it. Bet I know which would be built first.
As I often do, here's a collection of little items which grow to become one BIG item. And I have a LOT of them – so read fast.
For example, I learned the other day that Richard Rothschild, who spoke so passionately about private property rights (and the Constitution in general) will be back in our area Saturday, March 2nd as the speaker for Dorchester County's Lincoln Day Dinner. That's being held at the Elks Lodge outside Cambridge beginning at 3 p.m. Tickets, which are just $30, are available through the county party.
While Rothschild is the featured speaker, you shouldn't miss some of the others scheduled to grace the podium, particularly gubernatorial candidates Charles Lollar and Blaine Young as well as Congressman Andy Harris. For a small county like Dorchester, that's quite a lineup!
The controversy over the Septic Bill is far from the only item liberty-minded Marylanders have to worry about. Over the last few weeks, I've been bombarded with notices over a number of issues.
For example, after what State Senator E.J. Pipkin termed as a "structural failure" regarding hearing testimony on Senate Bill 281 (the gun-grabber bill) he offered an amendment to the Senate rules to handle these cases. However, I could not find a follow-up to that bill.
What I could find, though, was Pipkin's statement that the state was making citizens into criminals, stating "The penalties embedded within the Governor's Gun Control bill are extreme; they would criminalize paperwork errors in ways that destroy careers, lives, and families." And he's absolutely correct.
"This bill does not address the issue of gun violence in Maryland. The real issue is illegal firearms in Maryland, something the Governor's bill does not target," Pipkin concluded.
But guns aren't the only problem. Unfortunately, we are one step closer to an offshore wind boondoggle in Maryland despite the best efforts of those who deal in the realm of reality to stop it. One bastion of sanity in Maryland is Change Maryland, whose Chair Larry Hogan expressed the following regarding offshore wind:
It seems Martin O'Malley's priority is to make electricity and gas more expensive. He is pushing an increase in the gas tax and pushing a wind energy policy that is not cost effective and guarantees that electricity will be more expensive for rate payers.

At the close of the last session, the governor ignored the budgeting process which resulted in a train wreck.  Instead he was out on the steps of the capital, leading wind energy activists in chant that said 'all we re saying is give wind a chance.'

There are no assurances that this offshore wind proposal will not devolve into crony-capitalism that reward friends of the governor and political donors.
Actually, Hogan slightly misses the point because true capitalism would occur when the market continues to shun the expense and non-reliability of offshore wind. I guarantee that if this project goes through it will cost those of us who use electricity in Maryland a LOT more than $1.50 a month – subsidies can always change, just like tax rates on casinos.
The aforementioned Pipkin also weighed in on offshore wind:
This legislation may represent a shift in how private business is done in and regulated by the state.

This bill requires the Public Service Commission (PSC) to weigh new criteria in approving private development contracts to build off-shore wind turbines.  The Commission will now consider prevailing wage and Minority Business Enterprise (MBE) participation as criteria in its contract award.

This could set new precedent. In the future, we could see every business now regulated by a state agency subject to prevailing wage and MBE requirements.
You think? Our Big Labor-friendly governor stops at nothing – nothing – to grease the skids for his union cronies. And surely this will extend to whatever road work is performed once the gas tax is increased by O'Malley and General Assembly Democrats. Wait, did I say road work? Hogan and Change Maryland question that assumption, too:
Change Maryland Chairman Larry Hogan backed transportation reform which has emerged as a key issue this legislative session after several years of being relegated to the back burner.  Specifically, key members of the Maryland House of Delegates are advocating guiding principles to ensure much-needed investments are made in infrastructure and fundamental reforms made to transportation policy.

"Previous attempts to improve our transportation network in Maryland have been an abject failure. Our top elected officials are saying roads and bridges are crumbling, but what they won't tell you is they are the ones who caused the problem in the first place," said Hogan.  "Another myth that is being foisted upon us is that there is an urgent need to raise the gasoline tax, and that is simply not true."

Hogan joins Del. Susan Krebs and other House members in instilling common-sense policy solutions to making transportation policy.  These include protecting the transportation trust fund with a constitutional amendment, realigning infrastructure investments to reflect how Marylanders actually travel and restoring funds for transportation. (Emphasis mine.)
I highlighted the above phrase as a way to say, "bingo!" That, folks, is the problem in a nutshell.
This is a state which jacked up the tolls on the Bay Bridge to create a cash cow for other projects which don't pay their own way, like the Inter-County Connector outside Washington. O'Malley's gas tax is really intended to build rail lines most of us will never ride rather than build projects we could use, like perhaps a limited-access Easton bypass for U.S. 50, widening Maryland Route 90 into Ocean City, or building an interchange at the dangerous U.S. 113 – Maryland Route 12 intersection in Worcester County.
The gas tax proposal has led to acrimony in Annapolis, as Delegate Kathy Szeliga points out:
(Senate President Mike) Miller called House Republicans who oppose his gas tax proposal, "Neanderthals," and "obstructionists." In response to his comments, Delegate Szeliga tweeted, "Yabba-dabba-do, Mr. Miller," further commenting that she hopes to obstruct and stop this massive 70% increase in the gas tax and government expansion. In response to Senator Miller's jabs at Republicans, Delegate Herb McMillan added, "Even a caveman can see that it's stupid to raise gas taxes when there's no guarantee they'll be used for roads."
Kidding aside, you can call me a "total obstructionist" as well, Senator Miller. On the road to serfdom someone has to stand in the way, and I'm one of those someones.
Notice that I haven't even talked about the federal government yet. One sure sign of a new year, though, is the ubiquitous Congressional scorecard. Two organizations which have released theirs recently are Americans for Prosperity and Heritage Action for America.
Not surprisingly, Harris scored a 95% grade from AFP, leading the Maryland delegation – former Congressman Roscoe Bartlett had the second highest grade at 91%. As for the rest, well, their COMBINED score was 50 percent. Heritage Action, however, graded Andy more harshly with an 81% grade (Bartlett scored 67%.) Once again, the remainder of Maryland's delegation scored anywhere from a lackluster 17% to a pathetic 4 percent.
We're also talking about immigration reform more these days. I happen to lean somewhat on the hawkish side, so I believe these reports from the Center for Immigration Studies are worth discussing. In one, former Congressman Virgil Goode of Virginia looks at what happened the last time we went down this road insofar as collecting back taxes from illegal aliens – a key part of the compromise provision – was handled after the 1986 reform.
The second CIS report looks at recommendations the bipartisan Jordan Commission made in 1997, after the 1986 immigration amnesty program failed. This middle ground made five recommendations:
Integrate the immigrants now in the United States more thoroughly;
Reduce the total number of legal immigrants to about 550,000 a year;
Rationalize the nonimmigrant visa programs and regulate them;
Enforce the immigration law vigorously with no further amnesties; and
Re-organize the management of the immigration processes within the government.
That seems like a pretty good starting point to work from, particularly the first recommendation.
Another study worth reading is this one from Competitive Enterprise Institute called "The Wages of Sin Taxes." In it, author Chris Snowden takes an unflinching look at who really pays for these tolls. As CEI states in their summary:
Most remarkably, Snowdon, a fellow at the Adam Smith Institute in London, demonstrates that financial burden supposedly placed on society through the consumption of alcohol, tobacco, high-calorie foods, has little basis in reality. The myth that these "sinners" cost the rest of us money is perpetuated in large part because "government has no incentive to tell the public that these groups are being exploited, and the affected industries dare not advertise the savings that come from lives being cut short by excessive use of their products."  This type of tax is actually a regressive "stealth tax" that allows lawmakers to take money from their constituents with the lowest incomes without the pushback an upfront tax would provoke.
I would put that in the category of "duh."  Ask yourself: how much state-sanctioned money and effort do you see given by government to prevent drinking, smoking, and gambling? Yet they rake their cut off the top in each of these three vices, which are only legal because government and society have compromised on these issues.
On the other hand, those who grow or smoke marijuana or do other illegal drugs are considered criminals and tossed in jail or fined. The same is true with prostitutes in most locales. If there were tax money to be made, though, and societal mores shifted ever-so-slightly toward a more libertarian viewpoint with regards to these self-inflicted actions, they would be legal – but you'd certainly still see the public service announcements about "just say no" or the dangers of selling one's body. (Oddly enough, I doubt we buy time around the world to warn about the dangers of illegally immigrating to the United States. Why do you think that is?)
And I don't think items like this upcoming movie will help the libertarian cause – not because of the message per se, but the poor quality of the animation. It reminds me of those cheesy Xtranormal movies people make, sorry to say.
I also have a couple items – as I get closer to wrapping this up – that I think are worth reading. Paul Jacobs is on Townhall giving our state a little tough love regarding the drive to tighten petition rules (in a state where it's already very difficult to succeed) while Mike Shedlock is there making a point I've made for several years – my daughter's generation is being hosed.
While he's a little bit older than the Millennial Generation, I think Dan Bongino can relate. This video is now going viral on Youtube, in part thanks to the Blaze.
Finally, I think it's worth alerting my readers that this may be the last edition of odds and ends for awhile. No, I'm not going anywhere but in the interest of bringing more readership I'm in the process of exploring the concept of a quicker posting tempo which may or may not feature shorter posts.
I've always felt the ideal post was somewhere between 500 and 1,000 words, but these odds and ends posts can run 2,000 words or more. Maybe it's better for both readers and this writer to space things out and perhaps devote 200-300 words to an item rather than wait and collect a bunch of items which could get stale after a week or two. I can't always control the length of my Ten Question Tuesday posts or ones where I report on an event, but I can work with items like these and see what's truly worth writing about.
As the political world and internet evolve, I think the time is right to change up the mix and tempo here just a little bit. Certainly I won't get to a point where I'm simply rehashing press releases but I think it's a better use of my time to shorten the average post I write.
So there you have it: another post which weighs in at 2,000 words, exactly.