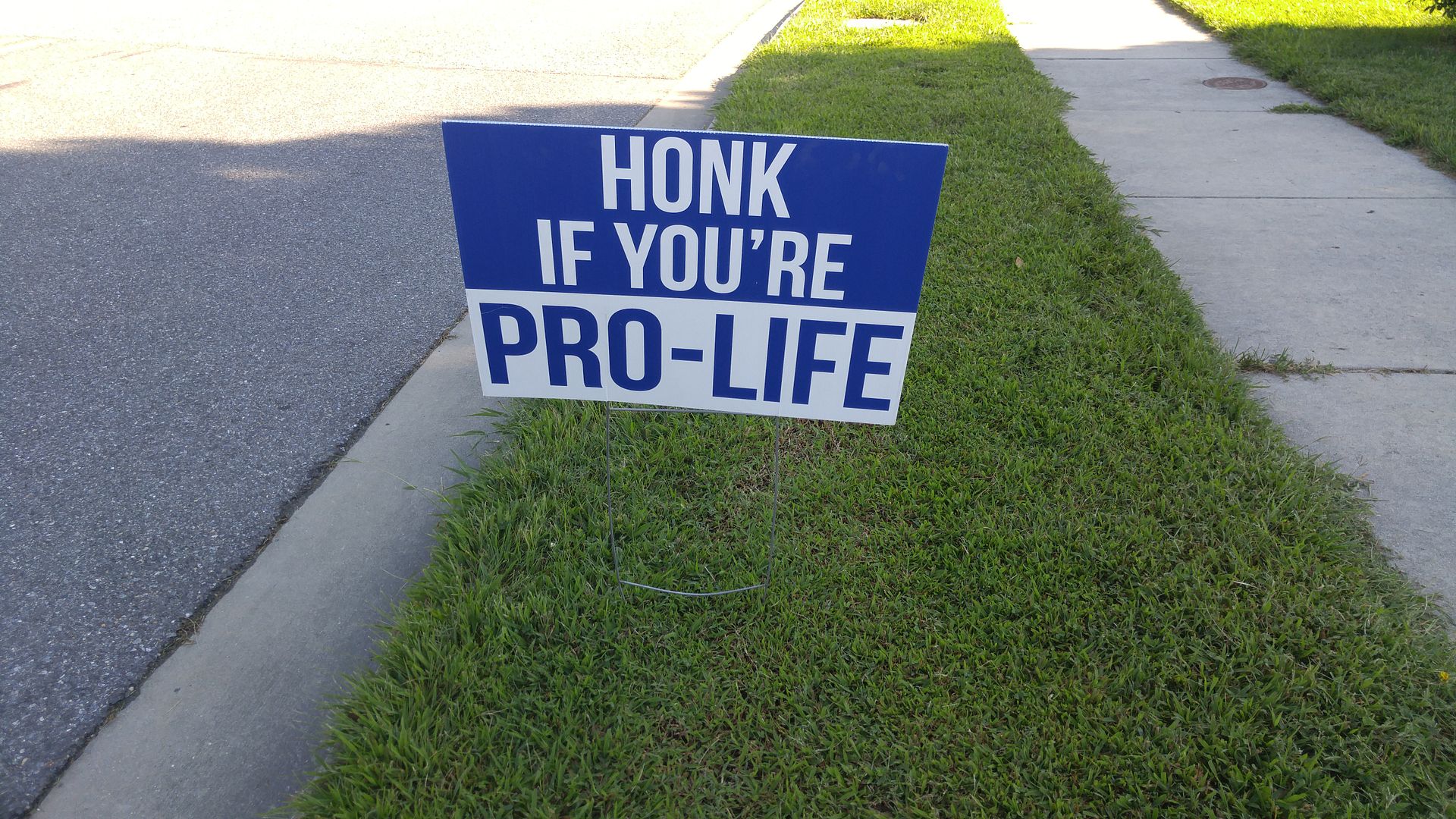 This morning I got up with the sun to help cover one of around 300 coordinated local rallies aimed at defunding Planned Parenthood in the wake of their sale of baby parts exposed in a series of investigative videos from the Center for Medical Progress.
The Easton site was selected because Salisbury's office had closed last spring. And while detractors claim the facility, which is located in a nondescript office complex with several other tenants, doesn't do any abortions, they still support the overall brand.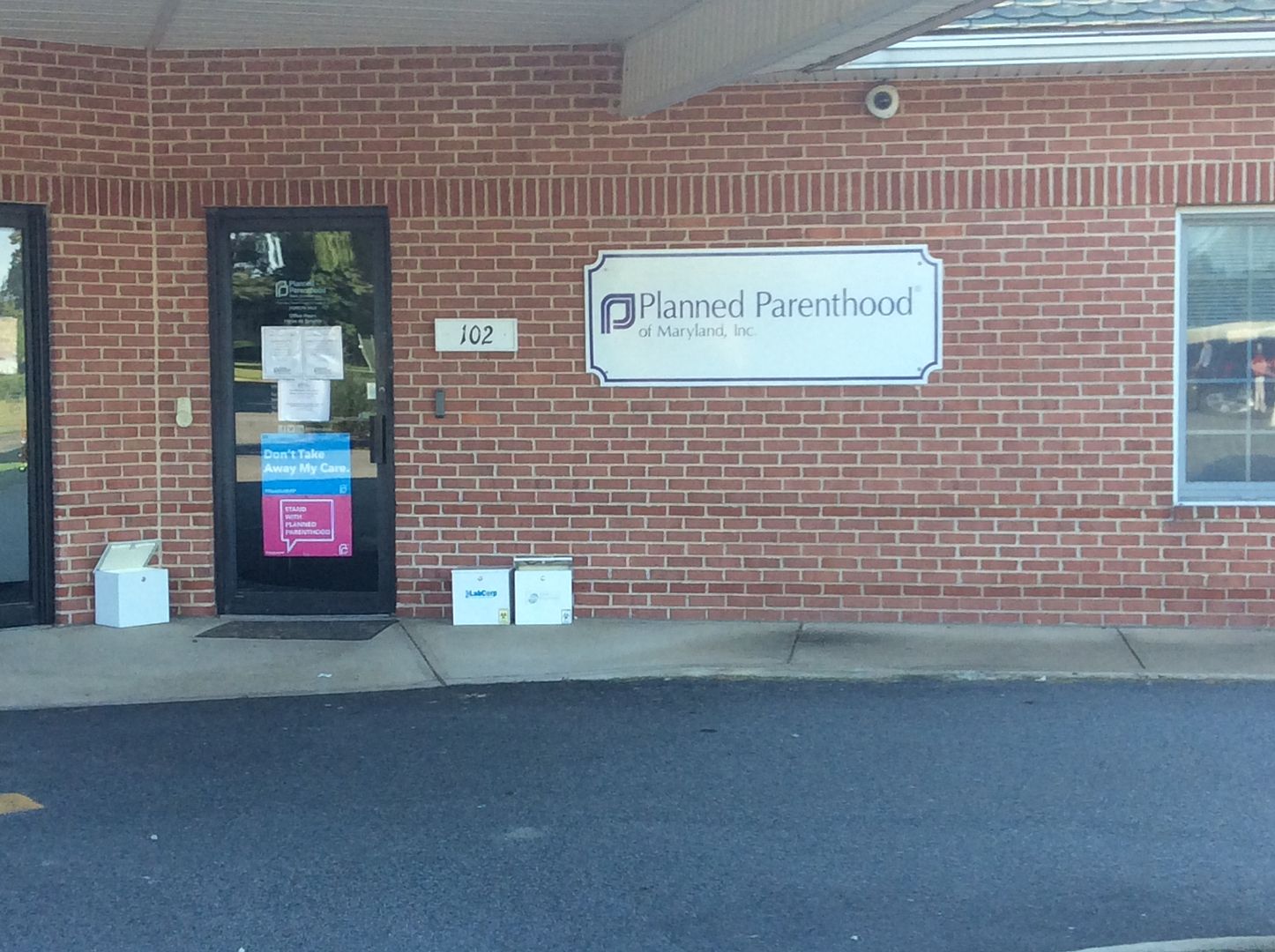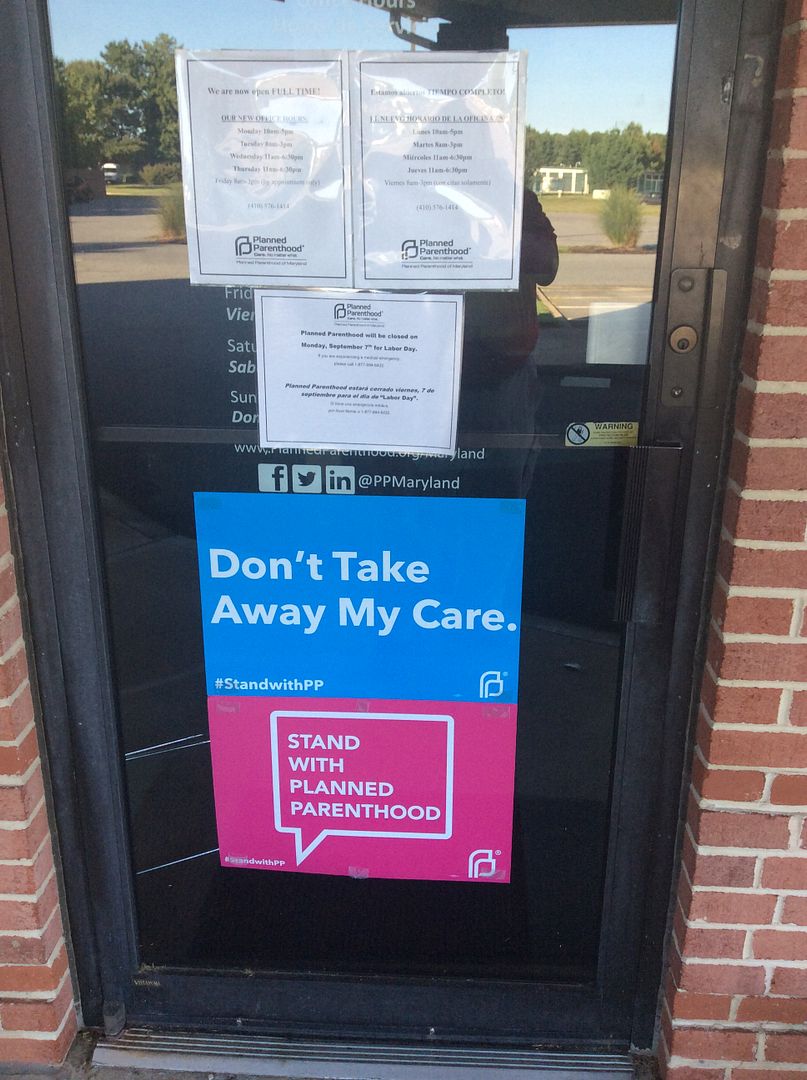 As you will hear in a bit, the facility is not the only one which provides its services. Plenty of care is available and accessible. (It's ironic the facility was closed today, but the protests were intentionally scheduled for off-hours.)
The rally began at 9 a.m. with about 50 people lined along the street in front of the facility.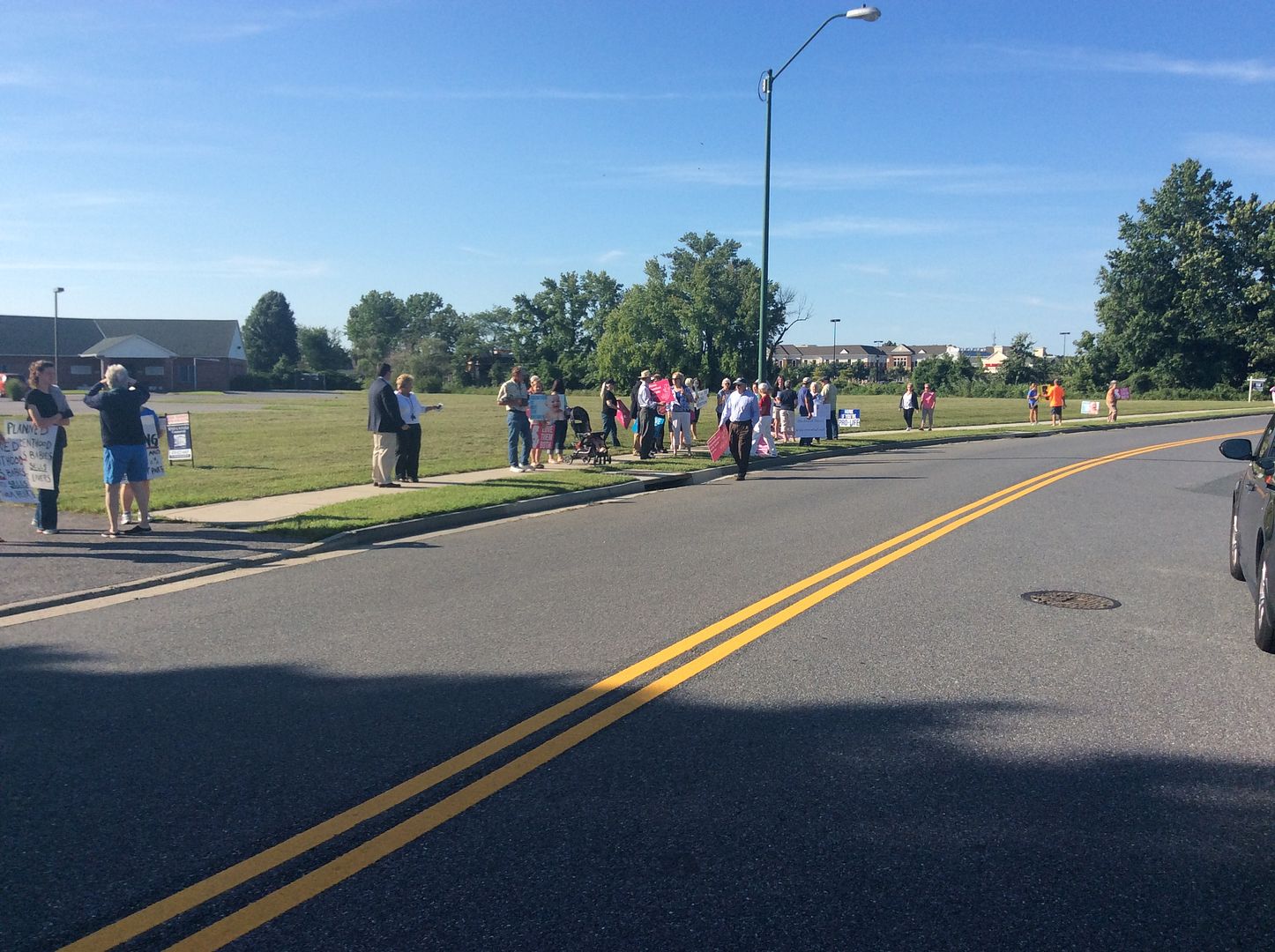 In all, there were a dozen speakers, mainly representing the pastoral community. We had clergy representing churches from Berlin to Centreville and several points in between. First up was Keith Myer, from Harvest Baptist in Salisbury.
As he spoke, the gathering was growing, spilling into the front yard of the facility and later across the street.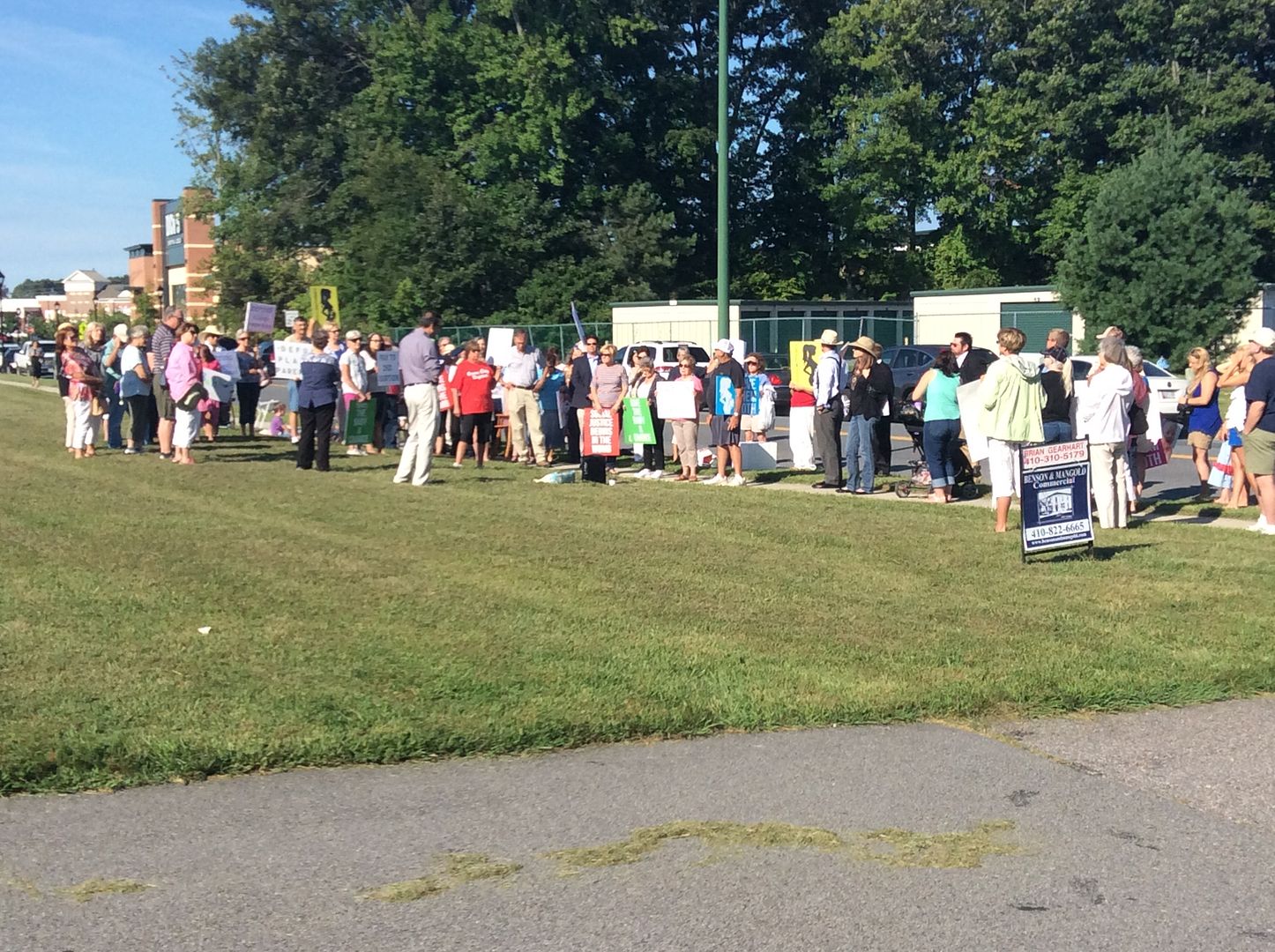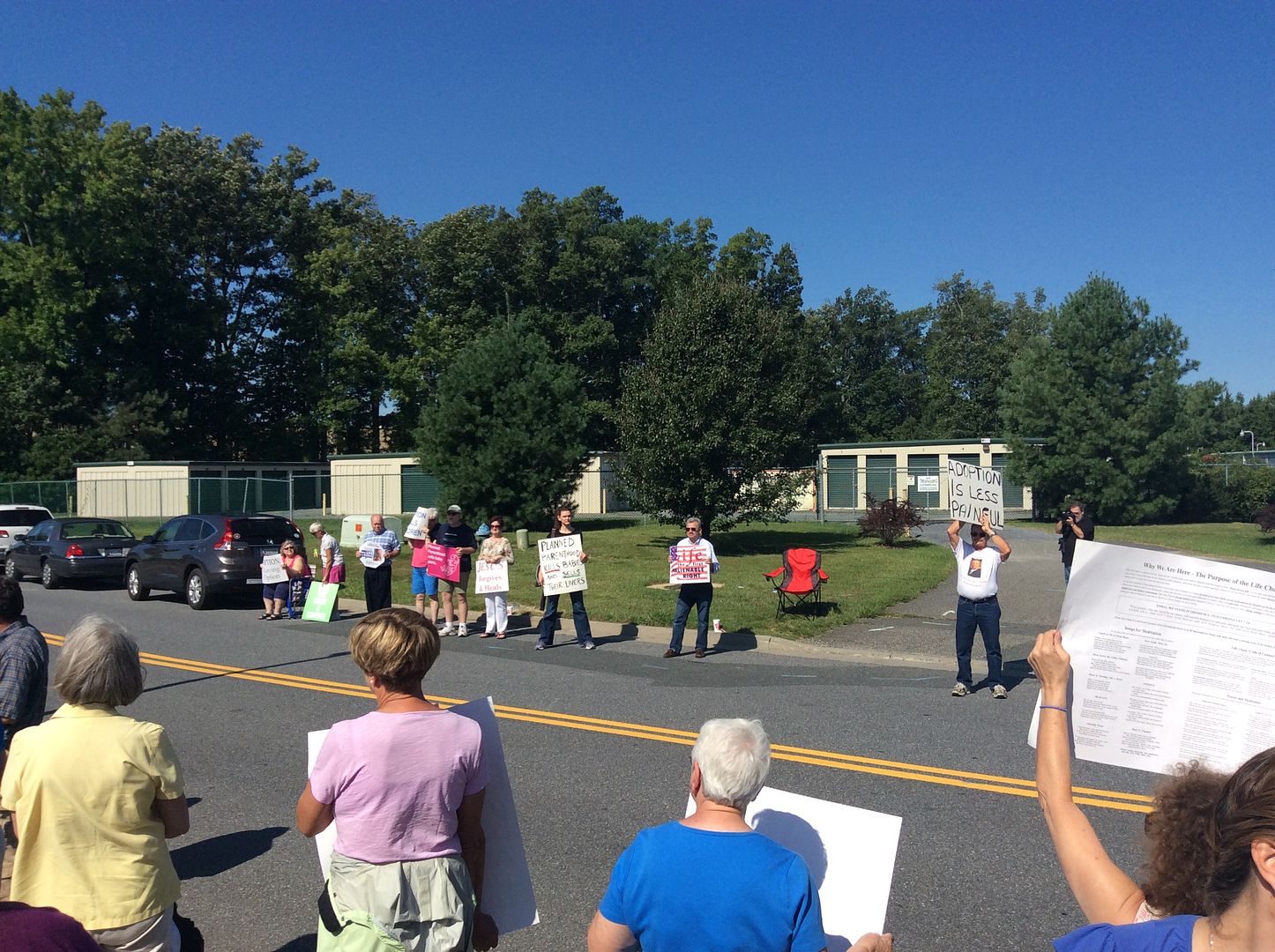 Another Wicomico County minister who spoke was Shawn Seldon, who represents a church in the small hamlet of Tyaskin.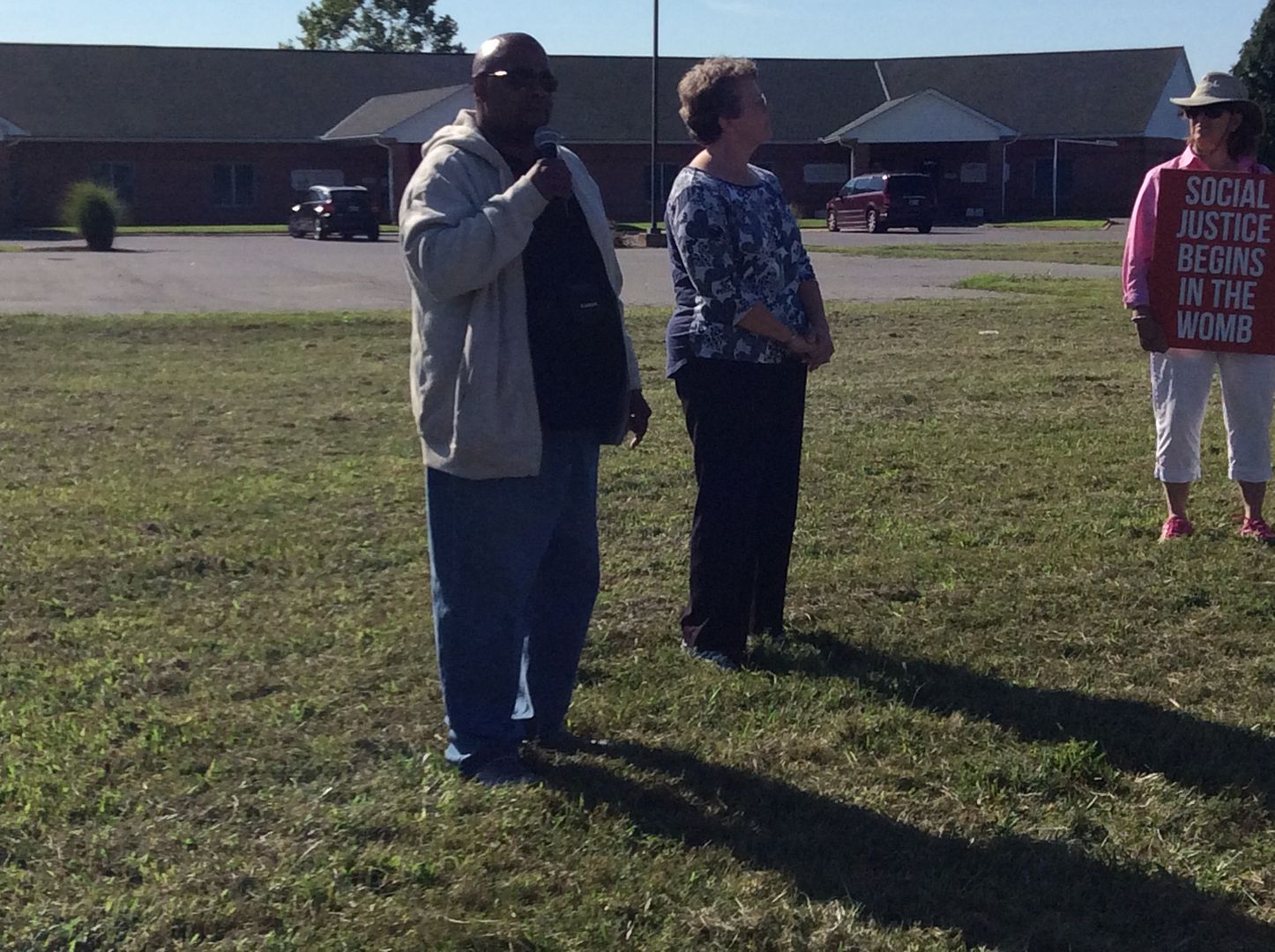 He lamented Planned Parenthood as "the largest morgue in the country." But when it came to those on the other side, it was not our job to cast stones but instead "love the hell right out of it," he said.
If the Seldon name rings a bell, it should because his wife Jackie runs the Eastern Shore Pregnancy Center here in Salisbury. Both she and her counterpart from the Choices Pregnancy Center in Easton were there.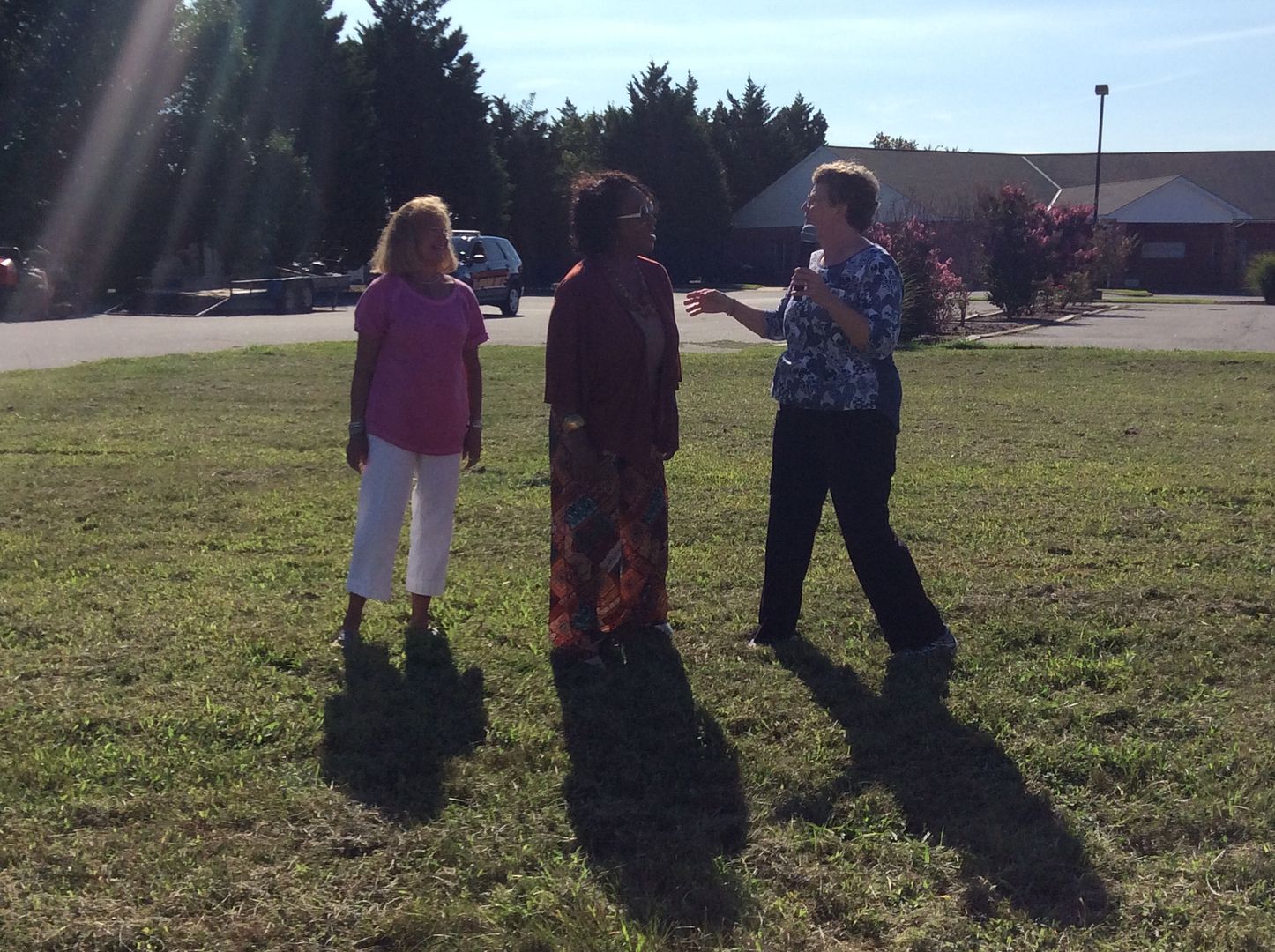 Jackie noted that when women come to her center and take advantage of their services, "things change in the ultrasound room." They see that their baby is not a tissue mass, but a living human being developed in the womb.
Unfortunately, I didn't get photos of all of the pastors but I did get a number of quotes. For example, John Abbott of Faith Baptist in Berlin reminded us that "thou shall not kill" means you don't kill innocent life. Chris Williams of Covenant Family Church in Centreville added that, "our hearts should be broken as a nation," and called abortion "the antithesis of the good news of the gospel."
Also representing his congregation was Eric Olson of the Oasis Covenant Fellowship in Easton, who spoke early as I was taking photos. We also heard from Barbara Kelly, a post-abortion counselor who told us "abortion doesn't have to happen." She added that women come to her decades after their procedures, a "trauma" that happens as they grow old and wistfully think about the child they never had.
The only minor bit of controversy came when the lone tenant who was open at the time, a pediatrician's office, asked us to move back onto the sidewalk. As you'll see in the videos, we were larger than the right-of-way.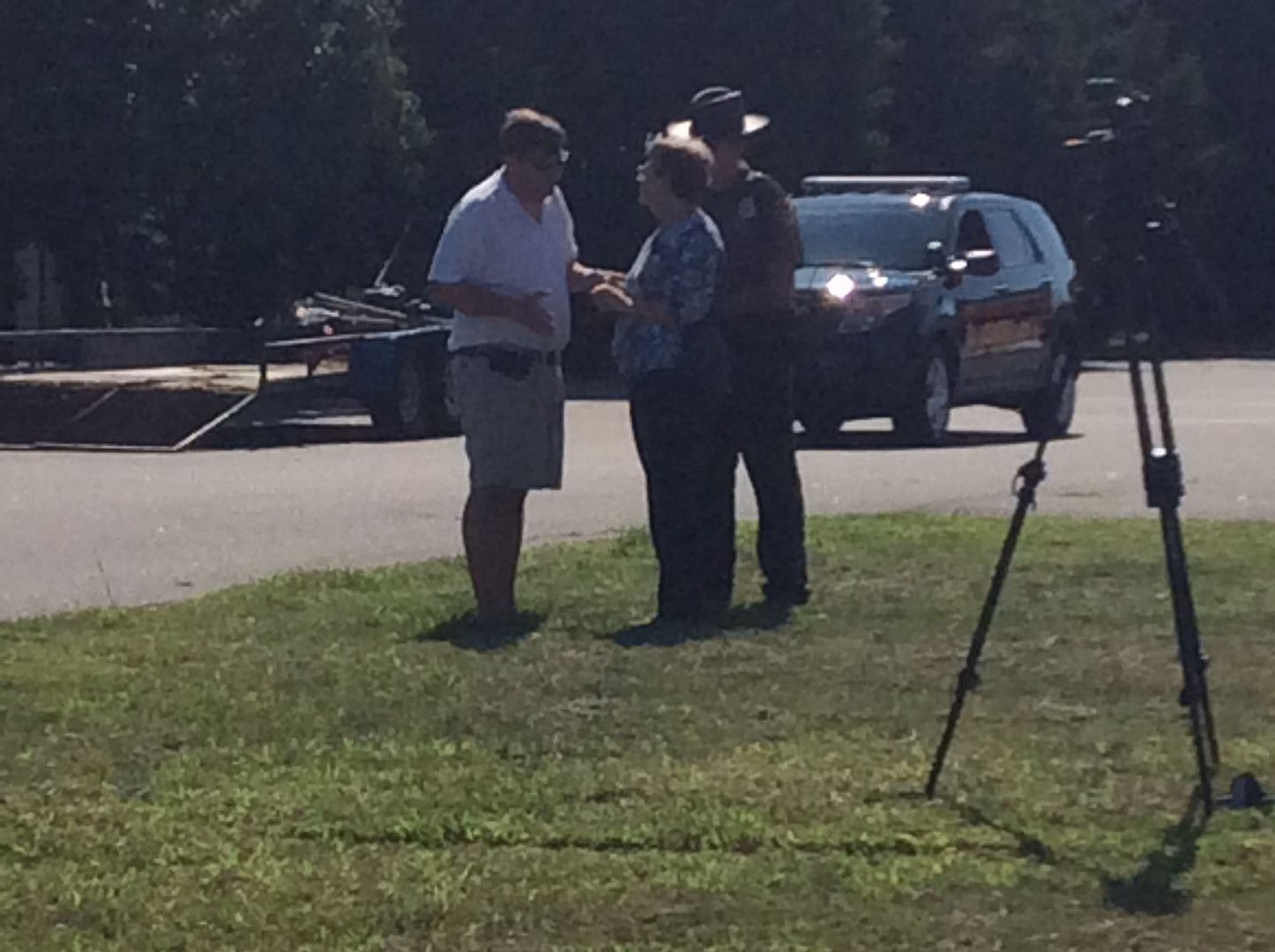 I think their issue was twofold: supposedly people were cancelling appointments this morning and "the children are upset." I suspect it was parents who simply didn't want to face the facts.
So our last speakers, pastor Jason Shelton of Providence Presbyterian Church in Salisbury and the lady representing Talbot Right to Life (who secured the permit for the event) did their speaking from the street.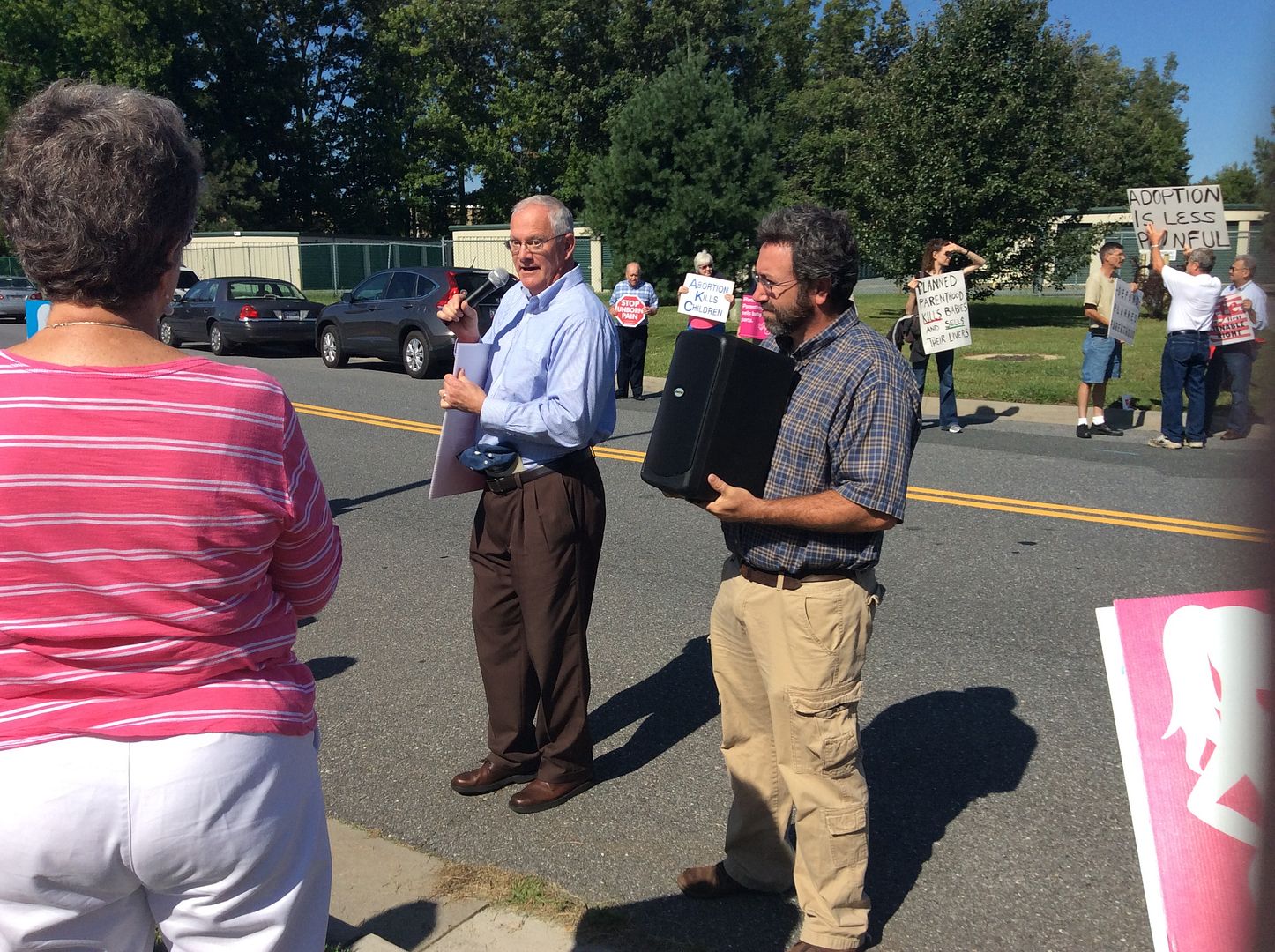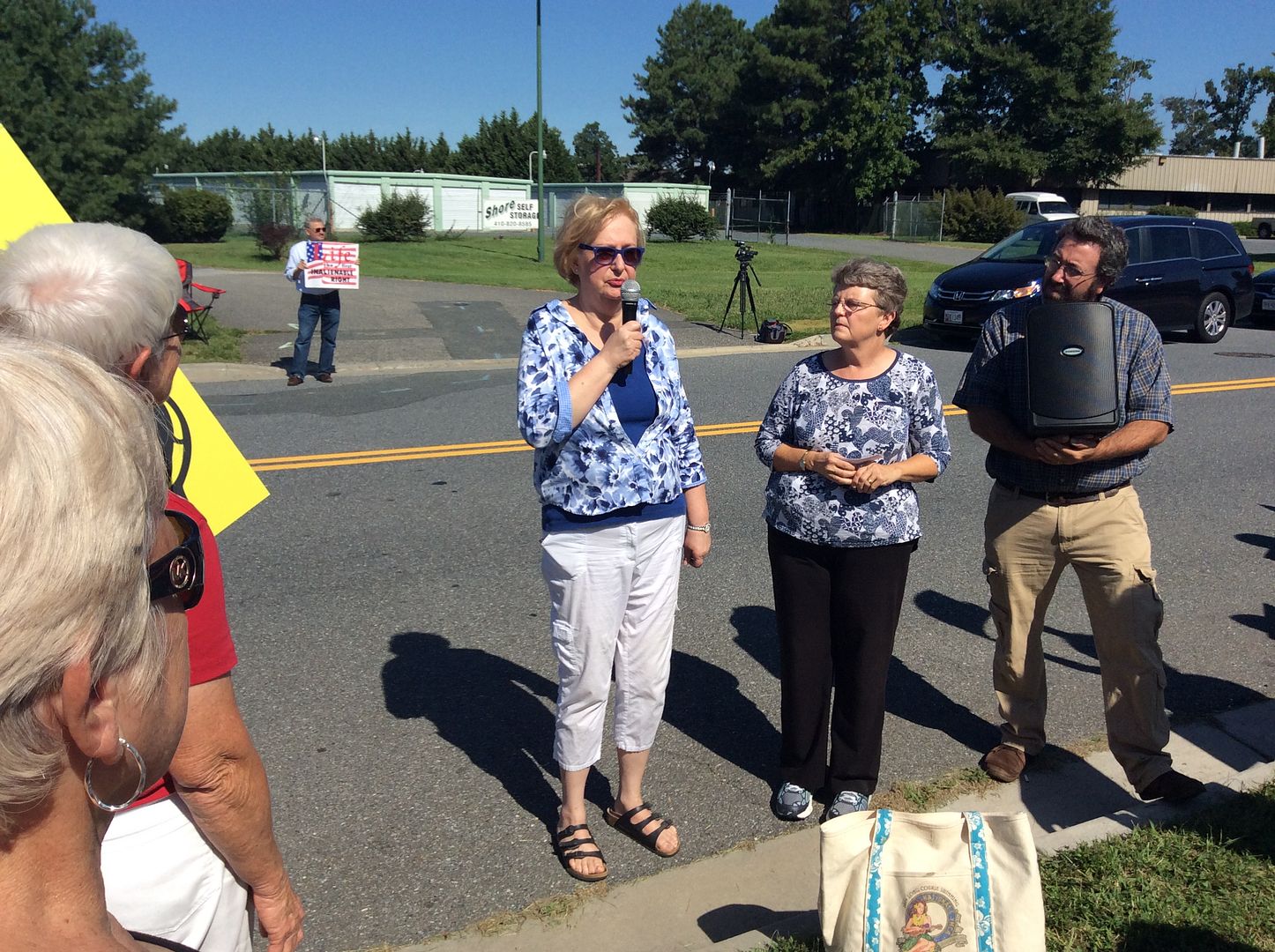 Sheldon cited heavily from 2 Timothy 3, adding that we have become "a bloody and callous people."
I noted above that we had politicians as well. One who spoke was local Delegate Christopher Adams.
Citing his own experience with his kids, Delegate Adams opined that "parenthood means life" and described the connection between abortion and profit as "disgusting and immoral." He continued that we weren't on the slippery slope here in Maryland, but "the bottom of the chasm."
There were two other political speakers of note, who both happen to seek the same office. Congressman Andy Harris spoke early on, followed a few turns later by challenger and former Delegate Mike Smigiel. I fired up my moribund Youtube page to share the videos of their remarks, Harris first.
To his credit, Smigiel and his aide Cody Leach stayed for the whole thing.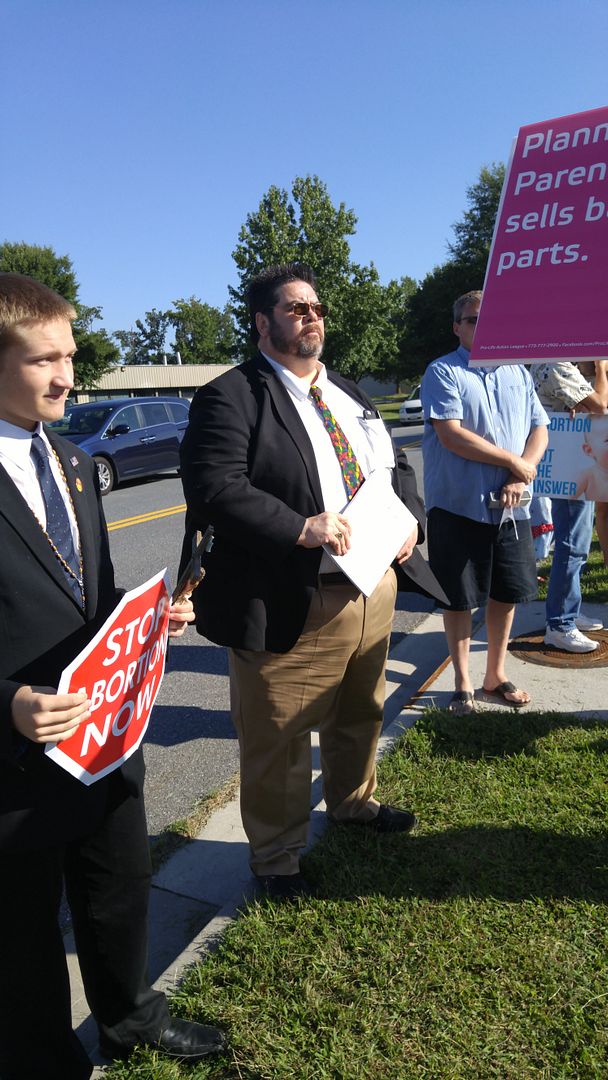 As with a rally such as this, there were a number of good signs. You'll see a number of pink ones which remind us Planned Parenthood sells baby parts, but there were other descriptive ones too.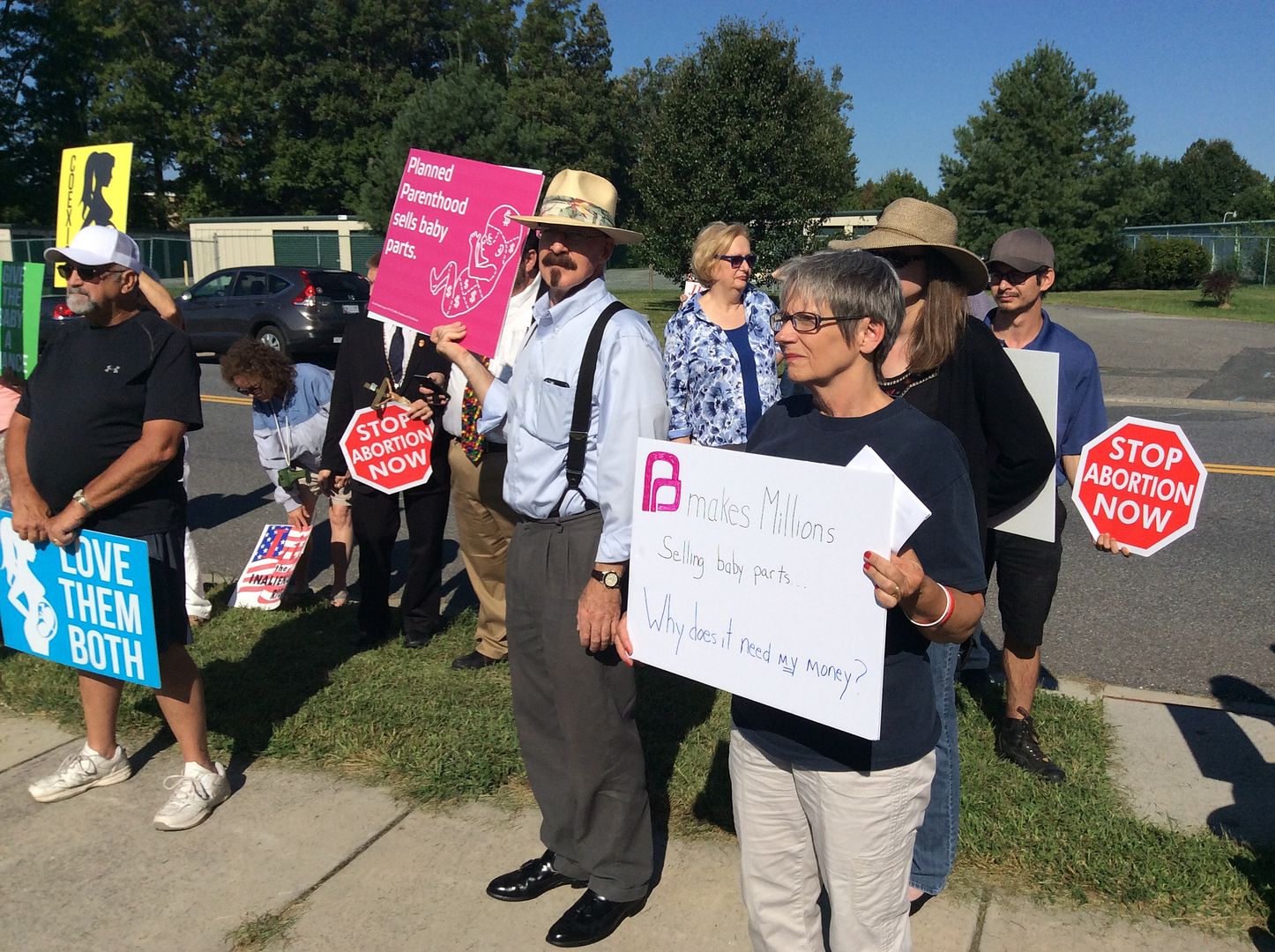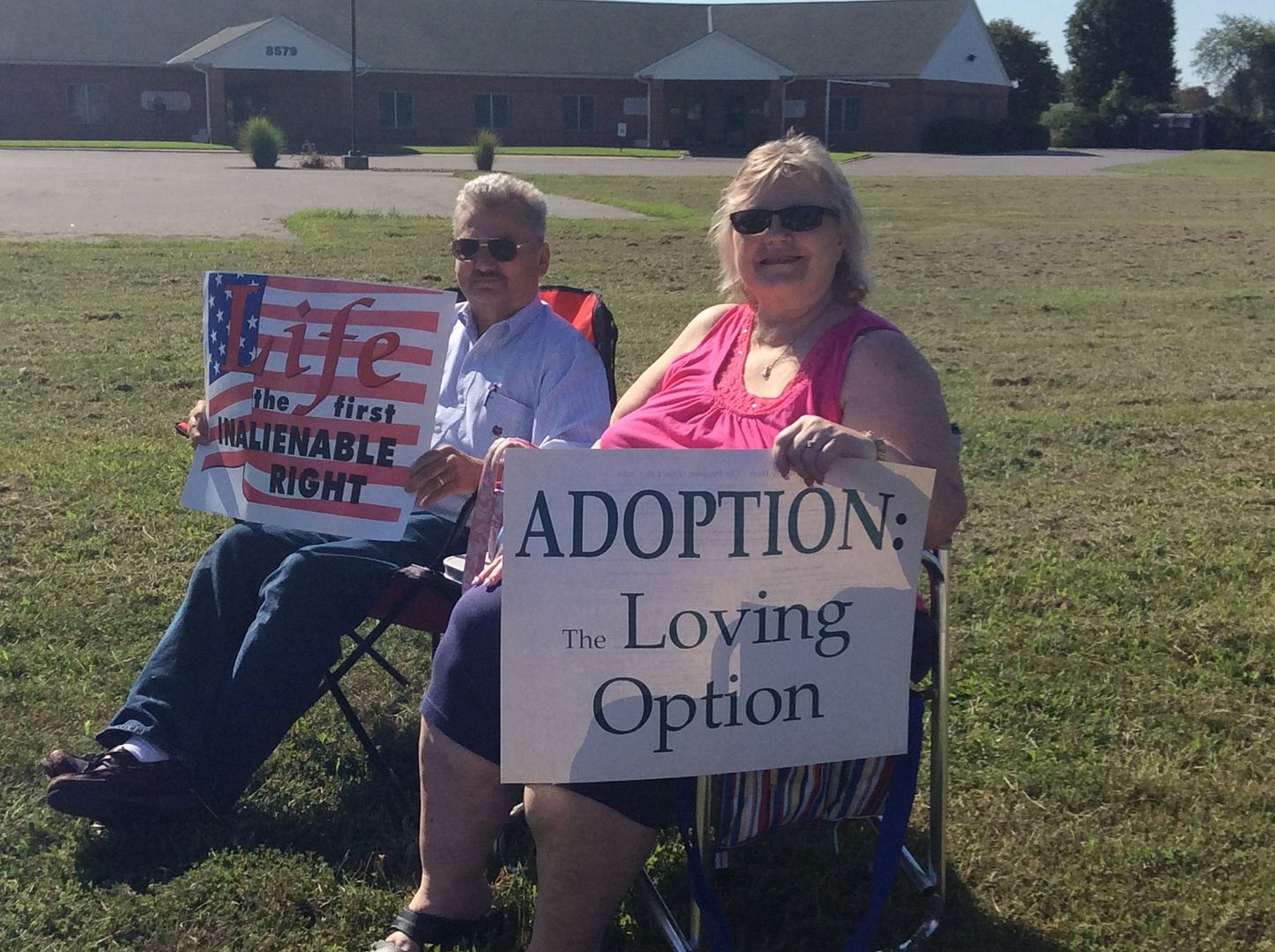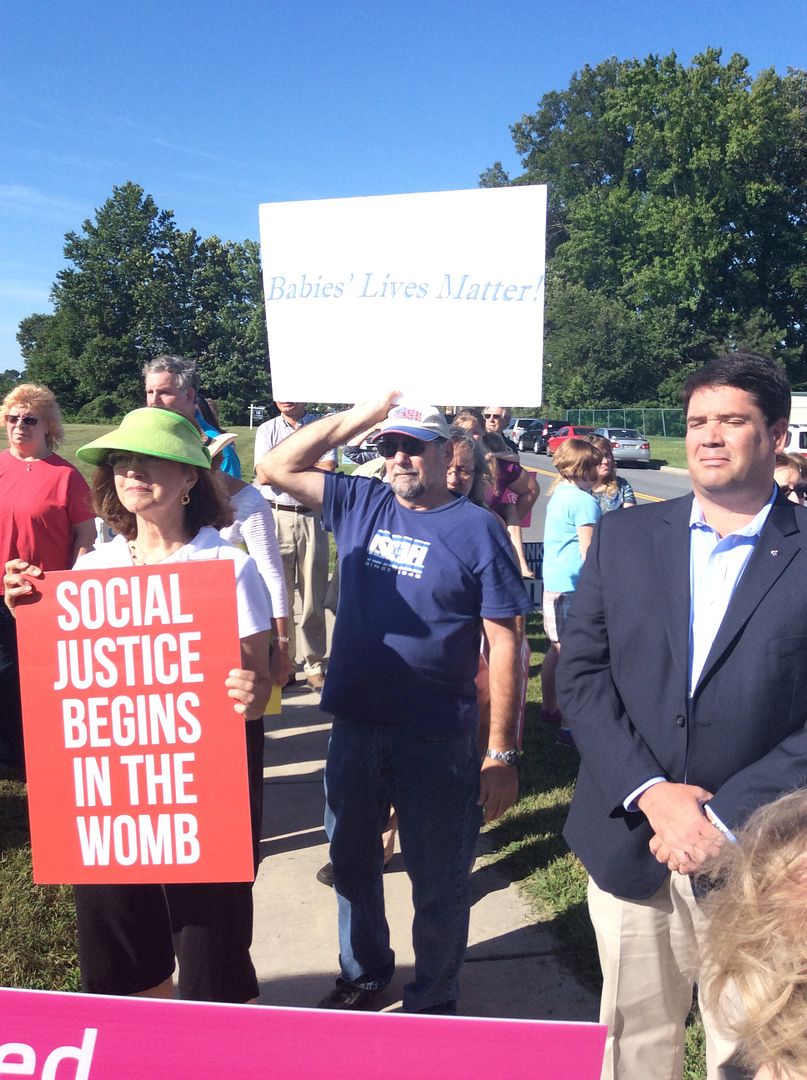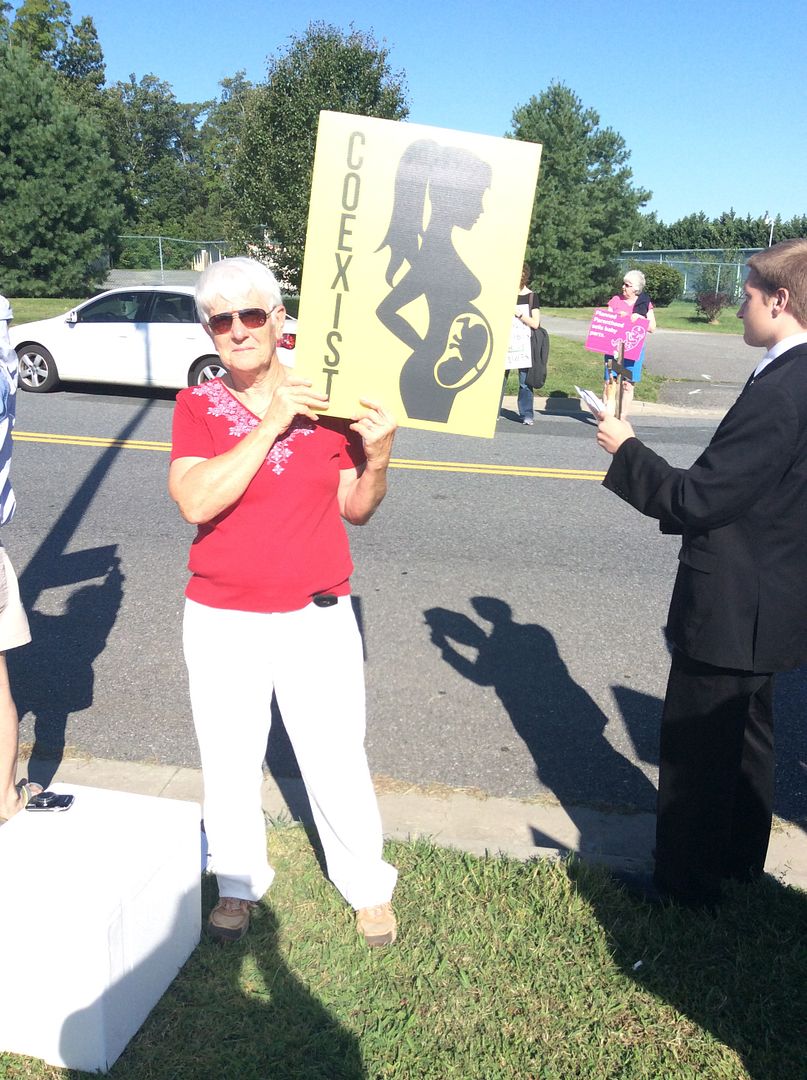 The fine folks from Worcester County opted to take a group photo.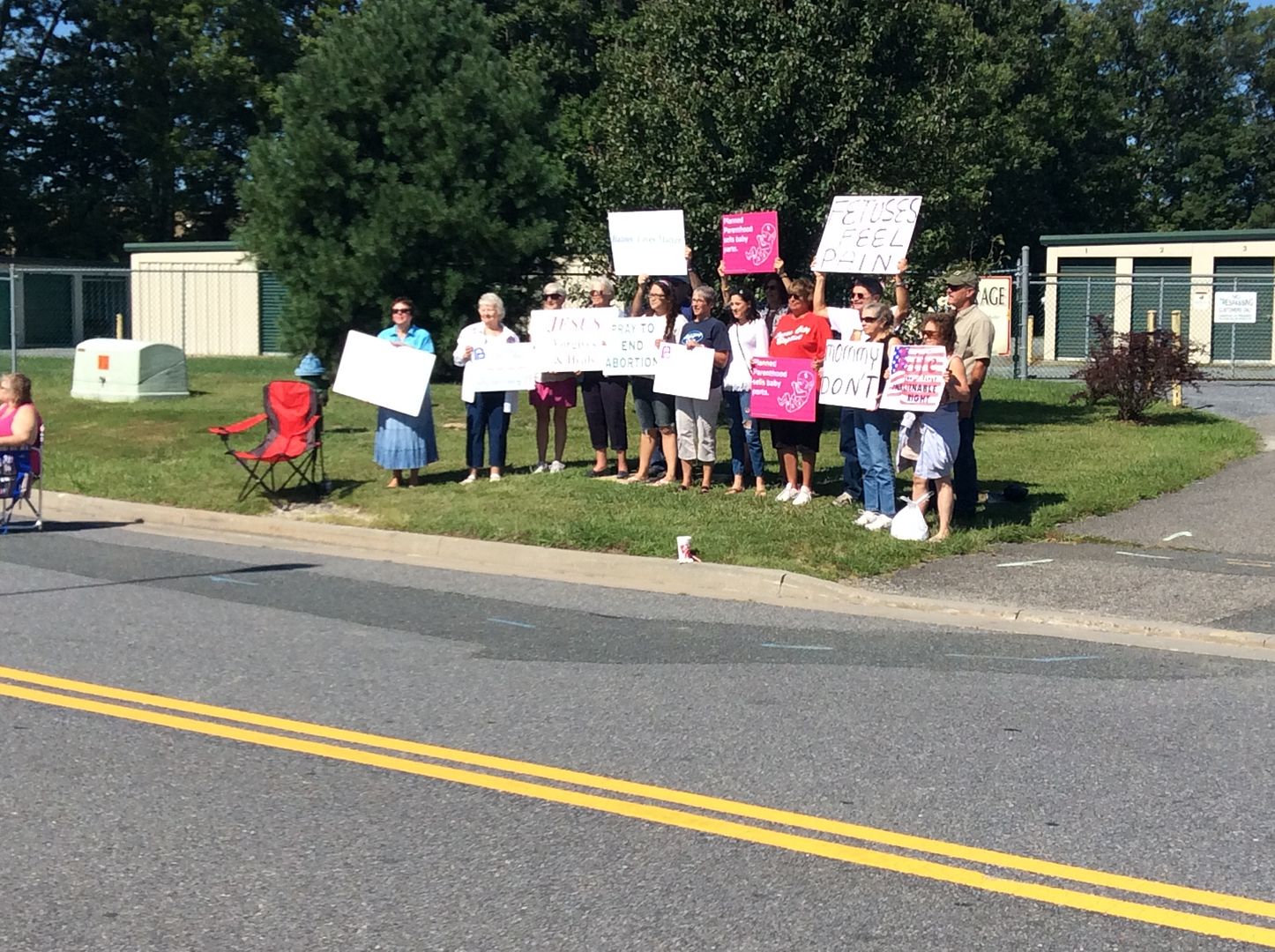 Fortunately, there was some media there to spread the word (besides me.)
Nicole Edenedo of WBOC-TV filed this report, which managed to avoid me until the very end when it showed my good side. It was interesting observing her work – I guess reporters don't bring cameramen anymore, and she did well memorizing her wrap at the end that she repeated to herself a couple times.
From what I was told, yet another CMP video was released today. With 300 protests scheduled nationwide today, even if they only averaged the 125 or so we had that's 37,500 people who came out on a summer weekend to make their displeasure known.
You may have noticed a police car in the background of my videos. Despite the fact we were on a quiet street and had a rally Myer described as one where we were "calm, peaceful, left no trash, respected the police, stayed consistent with the time allotted for the protest, stayed out of the street, and didn't damage any property," we had an officer spend his morning watching us. I suppose it was SOP given the chance of a counter-protest, but none was to be found.
As I noted, the only issue was that we were too many for the sidewalk. My colleague Cathy Keim took the lead in getting this together, with a lot of help and maybe a dash or two of divine providence, and as such deserves kudos.
This is the first step along a road that leads first to the defunding of Planned Parenthood by the federal government but ends when abortions are no longer commonly accepted as the law of the land. Remember, even Hillary Clinton said abortions should be "rare." I just disagree that they are "safe" – especially for the unborn – and their legality should be at the very most a state matter.
The best time to be pro-choice is making the choice not to create kids if you're not ready or willing to take the responsibility. As a method of birth control, it's worth remembering that, unless you are destined to carry the son of God, abstinence works every time.