Believe it or not, there will be 78 days between the time Larry Hogan won his election and the day he will be sworn in. Those 11 weeks have seen practically every other unit of government turn over since the November election – for example, Wicomico County changed over in early December while Congress went two weeks ago and the General Assembly last week.
In that timespan we've seen much of Maryland turn in a decidedly more conservative direction. But as one Facebook observer pointed out, Larry Hogan has bent over backwards to appease most of the groups in Maryland with his cabinet and executive branch selections, which include at least one O'Malley holdover and several former Ehrlich staffers. The one group he has not tapped, however, is the TEA Party branch of the Republican Party.
And with most of the prime spots already taken, it looks like the Maryland government will shift rightward but only about as far as the middle of the road because there's not going to be anyone there to really push it hard right. Likely this is by design as the perception of bipartisanship may be necessary to win again in 2018, but then I always work under the assumption that the dominant media will support the Democrats in this state so it really doesn't matter just how much our side panders to the left. So why not try to beat back the other side with conservatism on all fronts?
Now I also know that there are people on my side and who I call friends who say that we have to work with Democrats on things we can agree on. That's okay as far as that goes, although I think that list of agreements is a lot shorter than my more moderate friends think it is. There are some functions of government I believe are necessary, though, and to the extent that we can improve them to make them more user-friendly I can deal with it.
But then take budget items like the Purple Line. In the 2 1/2 month lame-duck gap between the election and Larry Hogan's inauguration that special interest has taken the time and money to lobby for its very existence. History and logic would dictate that the Purple Line would be a cronyist boondoggle to build and a money pit to maintain because ridership will never pay for the cost of running the trains, but I'm detecting a softening of Hogan's previous hardline stance. A couple billion dollars would fix a lot of bridges and potholes, but those aren't as sexy as a rail line which proponents will claim will improve the environment – of course, that's based on full trains which we won't see.
Everyone who is a prospective victim of the budgetary chopping block will be out in force over the next month or so trying to plead the case that they should be spared the axe, like the state's arts community. But catering to everyone is how we got to where we are in the first place.
Obviously Larry Hogan needed a little time to make sure he won the election and mull over those people who he will need to run his administration. But this change in government couldn't come soon enough for those of us who would like it rightsized, and while job one of the Hogan administration has to be that of getting the state's economy back on sound footing and moving in a positive direction, not far behind that effort should be one to have a FY2019 budget that's no larger than the one we passed last year.
My friends up in Delaware are blessed to live in a relatively small, easy-to-get-around state. While its national reputation is that of a reliably Democratic state, they have a significant conservative grassroots presence and one subpart of that group, the 9-12 Delaware Patriots, is trying to spread the word about a Common Core Workshop to be held at the University of Delaware Saturday morning. It's a free event but you have to follow the link to get a seat. While it may be somewhat Delaware-centric, other surrounding states are in on Common Core as well.
The event is sponsored by the Mid-Atlantic Education Alliance, which has some interesting opinions on Common Core, and is set up to be a debate between those who support and oppose the Common Core concept. It's good to see the 9-12 Delaware Patriots involved because they are an activist TEA Party group (witness their recent pro-police rally I spoke about earlier this month) which stands up for that which they believe.
But I also wanted to focus on one aspect of Common Core that is bothersome to me, and that's the role of crony capitalism. While the goals of Common Core were admirable when the concept was introduced in 2008, it's come to mean a nationalized approach to schooling – ironic when one of the original goals of Common Core was to note:
A number of studies… have found that students perform better in systems that give schools greater freedom to hire and reward teachers, purchase supplies and make other school-specific budget allocations, and choose curriculum materials and teaching methods. Those studies also show that decentralization works best when it is combined with various forms of accountability. According to one team of researchers, the positive impact of school autonomy coupled with choice and accountability amounts to more than one-and-a-half grade-level equivalents on the PISA assessment.
Instead, we seem to be saddled with a one-size-fits-all approach, perhaps because it's a really lucrative market with a captive audience. This has led to questions about motives and who actually controls the system (hint: it's not our Board of Education, whether elected or appointed.)
So because one group, formed by government and financially backed by a wealthy philanthropist, decided the United States lagged behind the world academically we had to adopt new standards in the name of competing in a global marketplace. Wouldn't it be better to let each state pick and choose the methods which work best for their children?
Much as we try to teach down to a bland sameness, drug down the mischievous tendencies of boys through medication to calm them down, and wring our hands about every manner of politically incorrect social interaction, we need to remember that all kids are different and learn certain things at their own paces, which can vary from subject to subject. The girl who may struggle with math could master five languages or the boy who can't tell you the concepts behind a particular book may be adept at vocational skills and excel at robotics.
While other nations may have more of a top-down approach, Americans pride themselves on local control and that's a significant reason why Common Core has had trouble being accepted. Add in the large gobs of federal money dangled as incentive for state governments to adopt Common Core and you get a distinct "us vs. them" mindset.
For the most part, parents want their children to be well-rounded, well-mannered, and well-educated. Unfortunately, there are too many who don't care or can't be there to assist their offspring and that leads to poorly-educated, poorly-prepared kids who drop out of schools that they cause trouble in before they leave. Common Core does nothing to address that problem because that is a cultural divide and not an educational one. In fact, throwing money at the issue can even make it worse.
Yet there is a bucket load of taxpayer dollars involved, so the advice is the same for this matter as it is for almost everything else: follow the money. It may have started out with good intentions, but it seems to me that Common Core is just another scam being perpetuated on unwitting taxpayers and fattening the coffers of well-connected groups.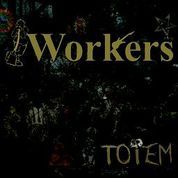 Dan Greenwald describes his work as "the Talking Heads meets Frank Zappa." I will be the first to admit I'm not much more than a casual fan of the former and really never got into the latter. Then when you add the hint of country you'll find on this latest EP from Greenwald's band of gypsies called The Workers you might think I would be turned off – but strangely enough, it works and I thought it was pretty good.
There are only three songs on the EP: first up is Death Race, a midtempo song with intriguing lyrics about the commute I'm sure many in his New York home face on a daily basis. As he laments, "Death race on the road today/Hope I see another day."
The middle song, Boomerang, is more of a ballad but shows many of the same tendencies as the opening song. Lyrically, it's an ode to freedom, even as one grows older and hopefully wiser. But the song I liked best was Big Time, which is more of a rock song. There are parts of it which are kind of strange, particularly the title bridge, but on the whole it's the best of the trio.
Something I found quite intriguing upon looking into the recording and production of the album is the fact that it's credited to seven different musicians with a varied repertoire (vocals, electric and acoustic rhythm, electric lead, and pedal steel guitars – that's where the country influence I hear comes from – bass, drums, keys, and male and female backup vocals.) These seven musicians recorded in five different venues, so it's a testament to the production work that "Totem" sounds as seamless as it does. It actually has an almost unbelievable backstory to how it all came together over the course of several months.
Not being familiar with the group's earlier work (and cognizant that the roster of musicians has changed for each of Greenwald's releases under The Workers name anyway), I can't say whether this is an evolving sound or just a phase he's going through. I suppose the "alternative" label he bills himself under is the best fit, and perhaps knowing a little of the story behind the music makes me appreciate his efforts a little more. You can be the judge as well and listen for yourself.
I sort of wish I had learned about this a little earlier because Dan was in the region over the summer, playing one of his three non-NYC shows as a solo performer in Wilmington (the other two were in North Carolina.) But hope springs eternal on his part – after all, he's humble enough to be excited about being a top 20 ReverbNation artist in New York, which is probably more lucrative than being number one in Salisbury, Maryland.
Wow, I'm #23 on the NYC ReverbNation rock charts. Closing in on my record of #18. I never stay in the top 20 too long http://t.co/o9bxDlNKfm

— Daniel Greenwald (@DanielGreenwal1) January 13, 2015
So if you like something a little bit out of the ordinary and have about 10 minutes to fill, this may be the EP for you. It's short, relatively sweet, and should hold your interest.
It's not quite a GO Friday, but relatively close. I'm going to point out a piece on the Manufacture This blog, which is a product of the Alliance for American Manufacturing. In it, they note: "We asked Americans in manufacturing about the State of the Union. Here's what they said." The post excerpts from interviews with 10 Americans about how they assess the current economic situation; of course, most are worried about some of the pet issues AAM talks about and advocates for as well.
Jobs, opportunity, and a growing economy are what middle-class families want President Obama to speak to during Tuesday's State of the Union address. The faces in the Alliance for American Manufacturing's (AAM) "Manufacturing State of the Union Box" will not be in Washington for the speech. Instead, they will watch from home or work, hoping President Obama will offer solutions on issues that matter to them, including manufacturing jobs that afford them a middle-class lifestyle.
Quite honestly, the AAM's leftward bias shows through in that statement because it's highly likely both the Republican and TEA Party responses will advance possible solutions for what ails the middle class as well. In fact, I would be brash enough to state that government is not the solution at all – getting it out of the way as much as possible seems to me a more likely prescription to cure an ailing economy. Let entrepreneurs of all stripes thrive, workers have the freedom to work in a union shop without joining the union, and minimize regulations so that more labor is spent being productive than reactive. Somehow, though, I don't think these will be addressed in either the State of the Union speech or its responses, although the TEA Party one may come relatively close. Unfortunately, not a lot of people will see it because viewership for the SotU is relatively light to begin with and the patience of most Americans with Barack Obama wears thin quickly.
So it will be interesting to follow the reaction of the AAM ten after the speech on Tuesday, and whether they paid any attention to the Republican or TEA Party responses.
This came in the e-mail today and showed why budget cutting in Maryland is going to be hard – everyone thinks someone else's budget should be cut but not theirs. So the local arts community will spend the money to feed those who carpool in the hopes of descending on Annapolis to get support.
February 10, 2015 is MD Arts Advocacy Day at the Capital. This important and productive day at Annapolis needs your leadership voice and action.

HOW ARE WE SUCCESSFUL? The large number of attendees with their passionate plea! Every year SWAC arranges a carpool to take as many of us there as possible. It's more important THAN EVER for a large attendance as we have a brand new Governor and Wicomico County Delegate to influence. Speakers presentation & individual sessions with delegates from our area are on the agenda and SWAC is urgently asking for your participation as a strong showing support from Wicomico County.

WHAT? This is where arts advocates from all over the state gather to speak directly to our Senators, Delegates, and Governor about the importance of the arts. We must reach our elected officials from the entire state with the important mission of funding for the art.

WHY? Exactly because of the number of attendees & their strong voice, great achievement has been made in the past resulting with MD being one of the top three states in the nation for the highest arts funding in the Governors budget of 16 million dollars earmarked for the arts! (Emphasis in original.)
Granted, $16 million is just a drop in the bucket for a $40 billion budget, but cuts have to be made somewhere. Perhaps the arts will be trimmed to $14 million this time as the state faces a massive shortfall for the next fiscal year.
Yet there will be an entire day of artisans and non-profits from around the state beseeching the state to keep their revenue stream going. It's interesting to me that they stressed the new governor and Delegate (presumably speaking about Carl Anderton, whose district lies entirely in Wicomico County) – it would be my guess that a large percentage of those who would make the trip voted the other way when it came to that portion of the ballot.
In the case of the Salisbury Wicomico Arts Council (or SWAC) who put out this missive, it's certain they will stress the influence of the arts in trying to revitalize Salisbury's downtown, pointing to the success of 3rd Friday and the hopes that the new Headquarters Live will be a hit. But each of these events has to sink or swim on its own merits. It took a few years for 3rd Friday to gain momentum, but the window for success may be a little bit shorter for Headquarters Live.
It may only be about .04% of the state budget, but my suspicion is that the arts will have their share of cuts, too. Yet the dirty little secret is that simply level-funding the budget would take care of most of the problem, so if the arts can live with what they have for a year or two the state may be able to grow its economy out of the problem. My advice to SWAC and the others in the arts community: make do with what you have.
The big news around these parts today was the announcement that Labinal Power Systems would be closing its Salisbury plant and consolidating operations in Texas. Gone will be an estimated 600 jobs as the plant phases out operations over the next two years.
On top of that, there are rumors that both of the April tourist draws to Salisbury – the annual Salisbury Festival and Pork in the Park – have been scrubbed for 2015. While another local blogger swears this is not true and the Salisbury Festival is simply being repositioned to the fall, one has to ask how that would fit into an October already crowded with other local events. (As for Pork in the Park, my understanding is that it was a money loser as the county had to plow too much into it up front for its continued survival.)
Salisbury's downtown has been doing well with the increased popularity of 3rd Friday, a successful New Year's Eve event, the upcoming opening of Headquarters Live - an entertainment venue which is the remodeled former Fire Station 16 – and a popular Thursday – Saturday night trolley service connecting these venues with nearby Salisbury University, but other parts of town haven't done as well over the last year. The closing of Labinal decreases further the traffic to a once-booming part of the outskirts of Salisbury that formerly boasted the old Salisbury Mall, torn down several years ago for a development that never got off the ground.
Everything is cyclical, of course, and one example is the development around the SU campus. But losing these Labinal jobs would be a major blow to a county already on a long losing streak when it comes to year-over-year jobs. And the problem with such a long transition to a shutdown (almost two full years) is that lag time is going to be longer than some potential employers want to wait for the facility.
We all better hope that Maryland becomes a lot more business-friendly over the next two years. It's ironic that Senator Mikulski made a big deal out of a large federal contract secured for the facility just weeks before the announced move to Texas. Call it Rick Perry's revenge.
Tomorrow a unique chapter in Wicomico County history will begin as our five-member delegation to the Maryland House of Delegates will all simultaneously begin their careers in Annapolis as part of an overall freshman class in the House that's one of the biggest in memory.
While Christopher Adams, Carl Anderton, Jr., Mary Beth Carozza, Johnny Mautz, and Sheree Sample-Hughes took divergent paths to get to that point, they will all meet in the same place. And with the exception of Anderton and his slim 52.2% of the vote, there was a clear mandate from their respective districts for these newcomers – combined Adams and Mautz racked up 78.6% of the Wicomico County vote while Carozza was close behind at 77.6%. (Sample-Hughes was unopposed.)
And while only Sample-Hughes and Anderton have previous experience in elective office – Sample-Hughes with eight years on Wicomico County Council and Anderton with nine years in Delmar as a commissioner and mayor – the life experiences of the others can't be discounted. Mautz and Carozza have worked in government before on the Congressional and state levels, while Adams has represented a professional association in legislative matters. Naturally Adams and Mautz were placed on the Economic Matters Committee, while Carozza garnered a seat on Appropriations. Anderton was placed on the newly-rechristened Environment and Transportation Committee, and Sample-Hughes will be on Health and Government Operations.
So Wicomico is in very good hands, and there's a lot of work to do.
While the overriding priority for all of these representatives is that of getting our economy back on the right track, the more pressing local issues will come from the environmental and budgetary fronts. The Phosphorus Management Tool may be placed via the regulatory route – and if so may instead be the target of a repeal effort – but it's a battle more likely to be fought on the legislative front, despite the assurance of a veto from incoming Governor Larry Hogan.
But the real battle will be to return the state's highway user funds back to the county, a $7 million transfer that Anderton would like to see returned in order to address the tax differential issue in Wicomico. Most of the $1.4 million is ticketed for the city of Salisbury, but Fruitland and his hometown of Delmar would also benefit. Carl may get the double dip as the PMT legislation would be argued in his committee, while he may also get a say in the highway user funds as well.
Over the next 90 days, these five and all the others will go to work and hopefully begin to turn this ship of state around. And as all that is going on, rest assured I'll be watching the legislation and considering which votes go onto the monoblogue Accountability Project – one of these five is very interested to see how the scores will come out and has peppered me with questions about how this all works, so I may as well explain.
As the session goes along, I watch the process and try to pick out a total of 25 key votes. 22 of these will be floor votes on bills I find interesting and have votes where there is significant opposition, although I have occasionally used a unanimous (or nearly so) vote on something like the capital budget. For example, I think the operating budget vote has been on every version of the mAP, with the "no" vote always being the correct one. That may change if I see Larry Hogan making significant progress on rightsizing state government – if the budget comes in under $40 billion I may be satisfied with a green light. We will see.
In the few years I have done committee votes, the three votes have actually been 30 between ten committees in the House and Senate. In some committees it's hard to pick just three votes while in others I have to scrape together three. But they are included in the 25 for each member.
25 votes is the magic number because math is easy: four points for each vote. Since I use a system where points can be deducted (one point for an absence and two points for intentionally not voting) working with even numbers is much easier. I also have a rule for House members who can change their votes after the fact that changing to the right vote is only worth half the credit while flipping to the wrong side is a penalty of 1.5 times the vote.
This year will also have the unique situation of members joining mid-session. Since Larry Hogan has tapped a number of  sitting General Assembly members to serve in his administration, there will be a number of vacancies filled after the session begins. That will affect their score for this year but won't adversely affect their lifetime score for future sessions. Votes which occur before they are seated won't be marked as absences.
But that is something to be determined 90 days from now. In the meantime, it will be up to our Fab Five to do what they can do to make life better for residents in their districts.
A Daily Times story by Phil Davis yesterday noted the push by local elected officials to give Wicomico County the accountability of an elected school board. Davis points out that Republicans are pressing to get the issue on the ballot in 2016 while local Democrats want more hearings and cite an ACLU study which claims minorities can only attain one seat on County Council under the current districts.
But additional hearings are only a delaying tactic and Delegate Sample-Hughes (who was the lone dissenter in the two previous occasions this issue came before County Council) knows it. She should also know that any such resolution will have to have a hearing before County Council and when legislation is brought before the state there will be another public hearing in Annapolis.
As for the ACLU, the reason why minority candidates don't tend to win in races outside the majority-minority district is twofold: one, their political views aren't generally congruent with the conservative mindset of the county, and secondly not very many run. In 2014, the only minority to run countywide was Norma Lee Barkley, who was re-elected to the Orphan's Court for a ninth term. In 2010, Ed Taylor, a former Council member, was fourth out of the four who ran for the at-large Council seat. Both Barkley and Taylor are Democrats; however, Michael Steele easily carried Wicomico County in his unsuccessful U.S. Senate bid in 2006 while Democrat Brenda Hughey-Jones was fourth of four on the ballot for an at-large County Council seat. Proportionately, minorities make up 30% of the Wicomico County population.
The Daily Times points out that Salisbury has two majority-minority districts out of its five, which is very close to its minority population of 41.4%. However, it should be cautioned that a non-minority can represent a majority-minority district. I know that blows the minds of the ACLU, NAACP, and other similar organizations but it has happened before locally and probably will in the future – particularly if minority turnout continues to decline as it did in this most recent election.
All these grievances, though, are simply a diversionary tactic from the other political side which likes the system in place because they assume Democrats will almost always have the governor's chair and the automatic 4-3 majority on our Board of Education which goes with that. Even in a situation where a Republican is governor, though, they are still only one turncoat, weak-kneed Republican from a working majority and with five-year terms there's a good chance the previous Democrat appointed one when a Republican's turn came up. (We have a couple of them now.) With an elected school board, the chances are the makeup of the board will be far more conservative and that's what the education establishment fears.
On a personal level, though, this is what I would like to see in an elected Wicomico County Board of Education:
Seven members as it has now, with one elected from each County Council district and two at-large (just like County Council.)
The elections would be non-partisan. Primary ballots from both parties would have all candidates listed, while the unaffiliated could vote for Board of Education only on their ballot.
While most counties do staggered terms, I think it would be confusing – so elect all seven on the Gubernatorial ballot with all other county officers. If we had to stagger terms I would do the two-at large on the Presidential ballot and the five districts on the Gubernatorial.
As far as vacancies, since it is a non-partisan office the best way to fill them is to have the County Council vet the candidates, submit a list of three names to the County Executive, and have him or her make the selection. Alternatively, the County Executive could select a candidate and make the appointment contingent on the County Council's approval and consent.
The reason we on the Republican Central Committee met with our state delegation was because we need enabling legislation from the state to make this happen and wanted their advice on how to proceed. Certainly we would like our Democratic counterparts to get on board but as I said they tend to prefer the system as it is, with all of its faults and lack of accountability. Because the Secretary of Appointments handles this task for the Governor, we are at the mercy of an unelected bureaucrat to determine who is tasked with guiding the education of our children and the spending of tax dollars we contribute to that cause. Jim Fiedler may be a nice guy, but he shouldn't be making the final selection of our school board members. The voters of Wicomico County should have that say.
Just as a point of reference, I looked up the six current members of the Wicomico County Board of Education – the seat that formerly belonged to Larry Dodd is vacant because he was elected to County Council.
Ron Willey, President (D) – appointed in July 2007 and re-appointed in August 2012. His term would expire in 2017 and he cannot be re-appointed (there is a two-term limit.)
Donald Fitzgerald, Vice-President (D) – appointed in 2009 and term is expired – he's serving until a Republican successor is in place since his seat would now logically go to the GOP thanks to Larry Hogan's election.
Marvin Blye (D) – appointed in 2010, his term will expire in 2015.
Dr. Tyrone Chase (D) – appointed in 2007 and re-appointed in 2012. His term would expire in 2017 and he cannot be re-appointed.
Dr. Carolyn Elmore (R) – appointed in 2011, her term will expire in 2016.
Kim Hudson (R) – appointed in 2011, her term will expire in 2016.
The vacant seat is a Republican one, with about four years left on the term.
So we have poorly defined terms as members serve until their successors are selected. In 2015 three new members would be added (2 Republican and 1 Democrat), in 2016 two Republicans, and in 2017 two Democrats. It's confusing, antiquated, and needs to change.
In the quest to get America back to making things, it was good news to find that manufacturers added 17,000 jobs in December. That brought the 2014 growth in that sector to 186,000, continuing the steady growth in that sector since the job market hit bottom there in 2009-10. When you consider that 2012 predictions saw the manufacturing sector losing jobs through this decade, having a very positive number nearly halfway through is a good sign.
Naturally Barack Obama tried to take some credit for this during a speech at a Ford plant near Detroit last week. As I noted in a piece I wrote for the Patriot Post, it's ironic that the plant was idled due to slow sales of hybrids and small cars built there, but the auto industry has played a part in the resurgence of manufacturing jobs in America. This is particularly true in the construction and expansion of "transplant" auto plants in the South by a number of foreign automakers.
But there has been criticism of Obama from his political peers. As a carryover from my American Certified days I often quote Scott Paul, the president of the Alliance for American Manufacturing, because his organization is strongly influenced by Big Labor and presumably supported Obama in both his elections. Yet Paul is none too happy with Obama's progress:
Manufacturing job growth slowed to 17,000 in December, which portends some of the challenges an overly strong dollar, weak global demand, and high goods trade deficits may bring in 2015. While President Obama is touting factory job gains and our Congressional leaders are looking for ways to rebuild the middle class, what's missing for manufacturing is good policy.

Congress and the president need to hold China and Japan accountable for currency manipulation and mercantilism, and invest in our infrastructure. New innovation institutes are a good thing, but their presence alone won't bring manufacturing back. And as the president enters the final half of his second term, he's falling way behind his goal to create one million new manufacturing jobs.
The innovation institutes Paul refers to are public-private partnerships being created around the country in various fields, in the most recent case advanced composites. But Obama lags behind on his promised 1 million new manufacturing jobs for this term as it nears the halfway mark as he's created just 283,000. It's great if you're one of those newly employed workers, but his policies are leaving a lot of chips on the table. In fact, National Association of Manufacturers economist Chad Moutray frets that:
…manufacturers still face a number of challenges, ranging from slowing global growth to a still-cautious consumer to the prospect of increased interest rates. With the start of the 114th Congress, manufacturers are optimistic that there will be positive developments on various critical pro-growth measures, including comprehensive tax reform, trade promotion authority and a long-term reauthorization of the Export-Import Bank, and focusing on important infrastructure priorities like building the Keystone XL pipeline and addressing the solvency of the Highway Trust Fund.
While manufacturers would like to see these measures, attaining some of them may be tough sledding in a conservative Congress. There are a number of representatives and conservative groups who don't want to give the President fast track trade authority, wish to see the Export-Import Bank mothballed out of existence, and will not consider increasing the federal gasoline tax – an action for which Moutray uses the euphemism "addressing the solvency of the Highway Trust Fund." These actions may benefit the large manufacturers but won't help the bread and butter industries solely serving the domestic market like the 24-employee machining shop or the plastics plant that employs 80.
Turning to the state level, our local manufacturing (so to speak) of poultry has a big week coming up. On Wednesday morning, the final deadline to submit new regulations to the Maryland Register for the January 23 printing will pass. You may recall that the December 1, 2014 Maryland Register featured the new Phosphorus Management Tool regulations as proposed (page 1432 overall, page 18 on the PDF file.) The new regulations were not in the January 9 edition, so January 23 may be the last chance to get these published under the O'Malley administration due to the deadline being set in MOM's waning days.
Yet I'm hearing the rumors that a legislative bill is in the works, to be introduced in the coming days by liberal Democrats from across the bridge. Doing this legislatively would perhaps buy a few months for local farmers because such a bill would probably take effect in the first of October if not for the almost certain veto from Governor Hogan. If Democrats hold together, though, they would have enough votes to override the veto in January 2016, at which time the bill would belatedly take effect. Still, it will be difficult to stop such a bill given the lack of Republicans and common-sense Democrats in the General Assembly. To sustain a Hogan veto would take 57 House members and 19 Senators, necessitating seven Democrats in the House and five in the Senate to join all the Republicans.
We haven't received the data yet to know whether the installation of Bob Culver as County Executive was enough to break an 11-month job losing streak year-over-year here in Wicomico County, but his task would be that much tougher with these regulations put in place.
This forthcoming release may be one of the more unusual I've reviewed so far – not because it breaks any really unique ground, but it is one of the more varied albums I've heard in some time.
CommonUnion59 is essentially the San Farancisco-based duo of Steve McKenzie and Laura Malazig. Although they use the talents of drummer Kevin Hayes and bassist Jake Leckie on this ten-track collection, the bulk of the musicianship and all of the vocals come from this duo. Most of the songs have some element of harmony to them, but Malazig handles the lead on seven of the ten songs – the title song Heartbeat Serenade and Today are two of the exceptions where McKenzie is the lead. Both sing in harmony on It's Alright, the opening song.
It's Alright begins this second album from the duo, following the 2012 album "Magnolia Waltz" with a country-rock sound that could be the most radio-friendly one. They return to their folk roots on the next song, American Dream, but change direction once again for the haunting The River Song. There is a definite lack of predictability in these first few songs.
They return to a little familiar territory with From Where We Are, which echoes the opening track by pushing back into that harmonious country-rock genre, but then the tragic story of Little White House grabs the listener in a very simple manner.
Tracks six and seven of the ten-song set are the two where McKenzie sings lead, and I found Heartbeat Serenade evoked a psychedelic 1960s feel to it, sort of Beatlesque in a way hard to describe. Today also felt as if it was taken from a bygone era.
The duo returns to its folk roots in the relatively brief ballad Catch The Wind before the piano-based Not Dead Inside opens up toward the end to be a more mainstream song. I think that would be a crowd favorite as a live song. But I wasn't quite sure what to think of the closing song This Universe.
As a whole, this fairly short (it comes in just a few ticks over 30 minutes) collection could be attractive to those who like any number of genres. While CommonUnion59 identifies itself most as a folk group, there are songs which could attract them to fans of country, country-rock, and acoustic music. The whole album wouldn't necessarily be their cup of tea overall, but it would expand their musical universe.
When this pair describes themselves and their music, they say, "Rooted in emotion and experience, their music is a story telling journey of life and love that transcends all through eloquent simplicity." In those terms, the album is generally a success and it will be worth watching to see how the public reacts when the album drops on February 11. The duo is also planning a tour in support of the release, although to what extent that trek will venture away from their California roots remains to be seen.
Normally this is the point where I tell you to listen for yourself, but since I accessed a private copy of unreleased material for review purposes, the next best suggestion might be their website where they have the teaser tracks It's Alright and Not Dead Inside. (See if I'm not right about that being a good potential live song.) I know I have a lot of fans who tend toward country and bluegrass in my home area, so this may be something for those who are into that stuff to keep in mind when it comes out next month.
The outburst of cold weather during the first few days of January was the result of a meteorological anomaly which happened to occur on the same days for two years in a row. The polar vortex which occurred on January 6 and 7 in 2014 struck again with full force on those same dates this year, and the cold weather proved to reinforce a point made by a surprising beneficiary.
According to the American Wind Energy Association, which advocates for wind power as an alternative source of energy, consumers saved $1 billion in the 2014 polar vortex thanks to the availability of wind power. As they note:
Wind energy does this by protecting against spikes in the price of other fuels in the Mid-Atlantic and Great Lakes states. While other power plants failed in last January's extreme cold or faced skyrocketing prices for fuel, wind energy continued producing electricity with zero fuel cost, not only keeping the lights on but also keeping money in consumers' pockets.

With extreme cold now gripping much of the Eastern U.S., wind energy is once again helping to keep the lights on and protecting consumers against energy price spikes by diversifying the nation's electricity mix. This is a repeat of the value wind energy provided to consumers during the "Polar Vortex" event exactly one year ago (Wednesday.)
Further, I also learned that the amount of electrical power created by wind reached an all-time high in two regions of the country overnight Tuesday night. Yes, it was blowing hard the other day so wind turbines were at their maximum effect and production.
In the last 24 hours wind set a new output record for the MidContinent ISO (MISO) and for the Southwest Power Pool (SPP), an area that covers much of the Midwest. Wind also performed at near-record levels in the PJM market (PJM).
Overnight on January 6-7, the MISO experienced a record 11,725 MW of wind production while the SPP region added another 7,625 MW – between the two, they powered 15 million homes. AWEA also claimed "near-record" production in the PJM area, which includes our region. In some areas, wind power was a far more significant provider during the event than its overall 4 percent share of the market.
Yet while wind power has made some significant achievements, no story is complete without pointing out a couple of realities: wind energy is not as reliable as fossil fuels, and its distribution pattern in this country makes it a tenuous backup plan for some regions, such as the southeastern part of the country. Negligible wind energy production exists there because of unfavorable conditions.
The reason wind power was so useful in this instance of cold weather was that natural gas has to serve two masters when it's cold: electricity generation which occurs all year and home heating for the winter. With the difficulty in building the infrastructure needed to move our abundant supply of natural gas to markets in some areas of the country, the spot price surged. AWEA's $1 billion assertion was based on that price spike for natural gas.
Because of the fickle nature of wind power, it's interesting to note that PJM keeps a constant eye on the output of its wind turbines and their predicted effects. As of the moment I write this, the wind turbines are producing 4,424 megawatts, which is slightly below the 4,585 megawatts forecast. To meet needs other sources will have to come into play if they're not already accounted for.
The economics of wind are fickle as well. While the on-again, off-again nature of the Wind Production Tax Credit of 2.3 cents per kilowatt-hour produced has affected the building of turbines – opponents consider them a handout both to the industry and Wall Street – state government mandates for clean energy prop up the demand. Without the prescribed mandates from states like Maryland, which has a current goal of 10% of its energy source generation from wind and other renewables, it's likely the wind energy industry would be non-existent in America.
But its legitimacy was bolstered from a surprising source this week. Each year, the American Petroleum Institute puts out a State of American Energy Report, and for the first time it addressed a number of alternative energy sources including wind power. As Jack Gerard of API puts it:
Rather than focus solely on the oil and natural gas industry, API this year is pleased to partner with organizations representing various energy sectors to highlight the contributions of each toward America's current and future economic wellbeing, and collectively stress the importance of adopting a lasting "all of the above" energy strategy.
In their section of the API report, AWEA notes that potentially 35 percent of America's electricity could be created from wind power by 2050. Of course, there are questions about the health risks of living near a wind turbine which will merit further study, but it is relatively convenient that most of the best places for wind production are in sparsely-populated areas.
If you subscribe to the "all of the above" energy strategy, you may be setting a place at the table for wind energy. Certainly it won't serve all of our needs as well as the versatile roster of fossil fuels has over the years, and it may have to navigate a brave new world without the tax credits that have built the industry up over the last two decades – in fact, I think it should. Logic would dictate that, since the fuel is free of charge, the only cost should be the infrastructure, transmission, and occasional maintenance and monitoring, so who needs a tax break?
We won't always have a polar vortex, but if the wind energy industry is where its backers say it is, we won't need one to make wind a good choice. Let's put it on a level playing field and see how it fares.
The "90 days of terror" I call the General Assembly session do not begin until next Wednesday, but once some incumbent members were safely re-elected they pre-filed a small number of bills in each chamber – 39 in the House and 15 in the Senate.
Pre-filed bills are interesting because it gives a glimpse into what those members who introduce them believe to be burning questions. In the Senate, it's apparent Senator Joan Carter Conway is most worried about the availability of prescription drugs in a state of emergency while Delegate Cheryl Glenn believes the establishment of the Hattie N. Harrison Memorial Scholarship for "students who pledge to work in fields of critical shortage in the State on completion of their studies" is top on her list. (Harrison was a longtime Delegate from Baltimore City who died in office early in the 2013 session.) Respectively, these bills were dubbed SB1 and HB1, presumably since they were the first bills requested for filing.
This stands in opposition to our Congress, which tends to use the lowest number bills for priority items. For example, there is no H.R. 1 yet in the 114th Congress because they reserve the number for the Speaker's use on a bill he deems a priority. (It was used for the Tax Reform Act of 2014 in the last session.) S. 1 this term is the bill to build the Keystone XL pipeline, which Congress has tried to pass on several prior occasions.
Of the 54 bills in the hopper so far, most deal with mundane issues. But there are a few interesting Senate bills which could have merit: Senator Jim Brochin is trying to eliminate the annual indexing of the gasoline tax to inflation, while bills to exempt certain non-profits from paying a state-mandated minimum wage increase and to open up the election canvassing process to outside observers were introduced by Senator Joe Getty before he took a position in the Hogan administration. (This is interesting as Delegate Kelly Schulz also pre-filed bills on the House side. I'd be curious to know who would be considered to be the lead sponsor in the cases where that sponsor is no longer in the MGA.)
On the House side, Delegate Glenn also wants to accelerate the already-adopted $10.10 per hour minimum wage from 2018 to 2015 while Delegate Aruna Miller seeks to ban e-cigarettes from indoor venues. On the good side, Delegate Schulz wants to make sure only citizens register to vote, stop Common Core in its tracks, and eliminate one piece of the gun law.
Obviously there will be a lot more than this. Just as an example, one prospective bill that aroused a spirited discussion at an event for Delegate-elect Carl Anderton earlier tonight is Anderton's as-yet-unreleased proposal to address our tax differential, an idea for which Salisbury mayor Jim Ireton (a possible 2018 opponent) is also pushing - however, the two probably differ on how to accomplish this goal. Once the legislation is written and introduced, it can get a fair hearing.
This also gives me the opportunity to remind readers about a great organization of volunteers called Maryland Legislative Watch, for which I have read and evaluated bills the last two sessions (and would gladly do so again.) They are a key to a more informed public, so I encourage you to check them out. Chances are we will once again see over 2.500 bills introduced and if the first 54 are any guide, it will be yet another intriguing session. And we haven't even seen Larry Hogan's legislative agenda yet.