I'm breaking into my normal Sunday to bring you the latest polling on this race.
While it's not precisely what Maryland Republicans are hoping for, there is a little crack as the Hogan electoral door is slightly ajar. Bear in mind that a projected matchup polled by the Washington Post last month had Brown leading 51-33, so his support is retreating while Hogan's has grown. Perhaps people are realizing what I wrote last month on Brown's lead:
It's a counter-intuitive result when you look deeper into the poll's questions to find that Democrats want the next governor to lead the state in a different direction from Martin O'Malley by a 58-34 margin. Yet they have given Anthony Brown a significant primary lead and would presumably back him in the general election.
Then again, it's very rare that Maryland votes in its own best interests anyway – they would rather genuflect to an all-encompassing government which distributes crumbs in an arbitrary and capricious manner, depending on the favored status of prospective recipients, than breathe the air of freedom and opportunity for all. But there's always a first time, and as for the rest some areas of the state still have common sense.
So Hogan has picked up a little bit, but more importantly Brown has been driven under the 50% mark. Conventional wisdom holds that an incumbent under 50 percent is in trouble, so this should be added motivation for conservatives to work for an upset.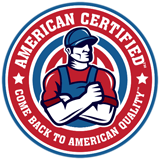 I had a varied palette of posts last week at my Sausage Grinder blog, touching on such diverse subjects as immigration, business climate, and entitlements. Segregated from each other, they may not make as much sense to the whole but the idea behind the site is to look at regulatory aspects and how they affect the practice of "made in America."
Let me begin by noting that my AC cohort Ed Braxton may have stepped on my toes a little bit, but his contribution was a nice look at the sheer volume of regulations businesses in our nation have to deal with on a federal level. One Congressman is trying to SCRUB all that away. (The bill text is here.)
Those regulations, at all levels of government whether federal, state, or local, are chipping away at the perception business owners have about the local business atmosphere. For the third consecutive year, the website thumbtack.com partnered with the Kaufmann Foundation to gauge business friendliness – and the results were an overall disappointment. With states like Maryland and Delaware already shut down legislatively for the year, relief is nowhere in sight.
Meanwhile, with the number of Congressional calendar days for the 113th Congress dwindling to a precious few, there's really not much action we could expect on the federal level; moreover, that time limit will also stop us from addressing entitlements like Social Security. I thought the "big, smelly elephant in the room" characterization was apt, particularly as we've let it linger for nearly a decade without a serious crack at reform.
There is an added bonus this week. I noticed two pieces I sent in over the Independence Day holiday weren't picked up – not sure if my editor missed them because he was out or just what happened. (I do a lot of AC work on the weekends, so it should have been nothing unusual.) Since they actually relate with each other, and I don't believe in letting good writing go to waste, I will post them – slightly modified for flow, of course – here this evening.
And don't worry – my editor has three new pieces I wrote yesterday, on hot-button issues, to help fill the AC site. They should be up this coming week.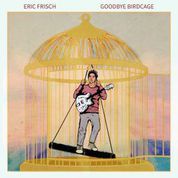 When I read the description of Eric Frisch's debut full-length effort called "Goodbye Birdcage" I expected something different and refreshing. In my mind's eye I was thinking along the lines of finding some obscure half-century old vinyl record from a bygone pop era.
Unfortunately, while Frisch brings some of that spirit and sound into the present day, "Goodbye Birdcage" has nearly as many misses as hits. It's a ratio which may have lent itself to a less ambitious effort where Eric concentrated on the best five tracks and worked on the production end.
The sound Eric was going for is well established on the opening track, Pretty Girls. It has the requisite horn section and doo-wop style harmonies which remind the listener of retro pop. The video is sort of amusing as well, and captures the offbeat vibe I think Eric was looking for with the overall composition.
Another effort in that vein is the next song, Telephone. Not only did Eric nail the style of music he was shooting for with that song, the lyrics tell a story in a compelling manner that makes it the album's best song.
On "Goodbye Birdcage" I thought the ballads tended to be a little heavy on the production, rather than being clean. One case in point was Learn To Swim, which could have been a better song with a somewhat different chorus at the end. Similarly, one would expect the title track to be on the uplifting side, but it instead sounded sad and mournful.
And then there were the tracks which just made me wonder. Perhaps The Sun In Santiago would have worked better as an acoustic track, but the production used made it a little tedious. And heaven only knows why the crowd noise was in Heaven Only Knows.
Luckily, things got better with the final three tracks. All Over Town was sort of a reprisal of the theme of Pretty Girls, but Stick Around had a more conventional, guitar-driven sound. And while I listened to Mary Ann expecting one lyrical payoff, Eric surprised me by taking the story in a different and unexpected direction.
The album is a pretty brisk one, clocking in at just 31 minutes long for the nine songs. It's a length which suggests that the choice of going to EP length, cutting out a couple tracks, and using this as a sampler may have been a better one. It also shows the pitfalls of self-production, as it was unclear whether some of the chatter between and within tracks was there to add ambiance or just something missed in post-production. Overall, the album had a analog tone, which fit with the idea of the sound.
I wanted to like this one, but there are too many songs which aren't worth the listen. If you're into music that's retro, though, you may get into it. It may not win a lot of converts but if there's the potential for you to be one, listen for yourself.
This article was actually going to be about one piece of information I received, but then I got another which I can tie in. I do that every now and then.
The TEA Party movement, depending on how you determine its beginning, is somewhere between five and seven years old now. Thousands upon thousands of activists have participated in it, but in reality conditions have generally become worse in terms of its main fiscal goals.
It's a well-documented lack of success, and perhaps that lack of reward is frustrating those who want real positive change. Take this piece I received an e-mail the other day from an area TEA Party group lamenting the writer's Independence Day plans.
This year for the July 4th Holiday I spent it doing laundry or something mundane like that. No family gathering, no special commemoration or meditation on my part to mark this critically important day. I cannot let this happen again.

When I think of the miracle of the founding of this nation and the sacrifice made by millions to preserve it I am ashamed that it passed like another day, a long weekend. I'm sure most of you reading this didn't abuse this important day to the extent that I did – hopefully. I serve in a position of leadership in this organization; I know better. God forgive me but God help me to do better not just next year but every day from this point on.

This organization didn't participate in (a local) event due to lack of interest from the membership. We didn't walk in the July 4th Parade, also due to lack of interest. The Summer BBQ will most likely be pushed out again due to lack of interest. These are perhaps less important than what we do daily to mark the miracle that is this precious nation BUT they are outward expressions of our commitment to each other, to this nation, to our God in front of others. If we don't stand up in front of an unschooled community every chance we have, how can we hope to shift this paradigm?

I know we are all tired, exhausted, hardly able to pay our bills and take care of our families. Perhaps we are in our senior years and feel that we have paid a hefty price already. Many of us are weary from trying to inform a willingly uninformed public, legislature, clergy, education system, healthcare system, etc. I get it; I'm part of that tired and huddled mass.
If you go back on my website you'll find numerous references to TEA Party gatherings, local meetings of an Americans for Prosperity chapter, or the Wicomico Society of Patriots – these are all groups which flourished for a brief time but then died due to lack of interest, leadership issues, or both. Some of those organizers have moved into the mainstream of politics, but many others found that activism too difficult to keep up when their family's financial survival was at stake.
But then we have the diehards, among them the purists who will accept no compromise. That's one lament of Sara Marie Brenner, a conservative activist who announced on her Brenner Brief website yesterday that she was taking a hiatus from her news aggregation website and radio show.
I bring this up as I've interviewed her for my now-dormant TQT feature as well as talked about a venture she launched late last year. While I definitely haven't agreed with her on everything and incurred her wrath by pointing out the lack of viability of her many past and present enterprises in the new media world, I think she makes some very good points in her lengthy piece.
For one, I nearly laughed out loud when she wrote about the Ohio PAC where $7,000 or the $7,400 raised went to the leader's own company knowing that the Maryland Liberty PAC has a similar history – the majority ($14,826.03) of the nearly $26,000 MDLPAC spent last year went to Stable Revolution Consulting. It's one thing to collect money for a cause, but the same people who question the Larry Hogan connection with Change Maryland may want to ask about that arrangement as well.
As a whole it seems that some in the TEA Party movement can't be happy unless they either amass power and wealth for themselves – making them little better than the big-government flunkies they decry – or refuse to compromise on one particular issue, forgetting that they may need their conservative opponent for some other pressing issue tomorrow. Brenner brings up two hot-button items of interest – Common Core and Glenn Beck's charity effort to assist the unaccompanied minors streaming over our southern border from Central America. On these I only agree with her 50% but as I said she makes other good points.
I don't blame Sara Marie for backing away from the fray; that's her decision just as it was to get involved in the first place – and I wish her nothing but the best in her ventures as she follows her other passions. But we have to remember that the other side wins when we stop fighting.
It was a more hopeful tone from the other side of the TEA Party:
I hope that we will always remember that no matter what the political ideology, we must find commonalities if we are going to make any progress. I hope that we make a concerted effort to reach out in peace to at least one person over the summer that we have heretofore had disagreements. We know that the truth is on our side as long as we deliver it in peace and love.
Now if anyone would have sour grapes and wish to take their ball and go home, it might be me given recent election results. Believe it or not, though, after nearly two decades in the political game I am still learning and listening, so losing an election won't crush or define me – it just means I retire with a .500 record. But I'm still going to participate because it's important, if not necessarily lucrative.
The trick is getting new people into the fray to replace those who can't go on for whatever reason. Because I have a talent for writing – or so I've been told – I have soldiered on with this website for going on nine years. It may not be the most useful or unique contribution, but it's what I have.
So those who have departed will be missed. However, they are always invited back once they recharge and reload because we can always use the help.
When your partner behind the plate leads the league in hitting, one has to take his chances when he gets them. Fortunately, Austin Wynns hasn't been an offensive slouch this season, giving manager Ryan Minor multiple options for firepower at the plate.
One of four catchers drafted in the first ten rounds by the Orioles last year – and the only one with college experience, as the Orioles drafted him out of Fresno State University – Wynns found himself being the predominant catcher for Aberdeen last season and batted a respectable .235 with 21 RBI in 54 games. The offense is even better this season as Wynns has bumped it up to a .263 mark, also improving his OPS from an anemic .557 to .618 this season.
The experience has helped Austin be the better defensive complement to fellow catcher Chance Sisco, who has the offensive tools to also be DH. Wynns has nabbed 19 of 55 would-be base stealers this season, a 35% average, a better fielding percentage, and has allowed just 5 passed balls compared with 13 for Sisco.
As the much older of the two Shorebird catchers, the 23-year-old Wynns can look at other late-blooming defensive-minded catchers in the Orioles chain like Caleb Joseph, who didn't make his major league debut until he was 27 but has held down the fort in the absence of Matt Wieters. Austin appears to the be the type who will make slow, steady progress up the ladder.
I'm not on the Jim Ireton e-mail list, but a friend of mine forwarded this to me. The reference is to a Baltimore Sun editorial which ran on Monday.
From: Jim Ireton <jimiretonformayor@gmail.com>
Date: July 9, 2014 at 1:50:45 PM EDT
To: undisclosed-recipients:;
Subject: You might find this interesting about Andy Harris….

I saw this in today's Baltimore Sun and thought you might find it interesting, too.

http://www.baltimoresun.com/news/opinion/editorial/bs-ed-harris-20140707,0,4748548.story

It concerns his actions against the residents of Washington, D.C.:

"There are several notable elements in this imbroglio. First, anyone who believes that Dr. Harris might change his mind because of a potential economic threat to his district doesn't know Dr. Harris, a man not given to self-doubt or the concerns of others. This is someone who actively fights against efforts by the EPA to reduce pollution flowing into the Chesapeake Bay and to forestall the effects of climate change and rising sea levels, either of which would be far more ruinous to his waterfront district than a mere summer boycott.

More remarkable is that Dr. Harris, a reliable Club For Growth and tea party acolyte who so often preaches against an overbearing federal government, is so proud to have thwarted the will of District residents. The decriminalization measure has the support of 80 percent of the populace, according to a recent poll."

-Jim
It may have been just idle chatter, but at the bottom of the e-mail was the authority line: "Authority: Ireton for Maryland. William C. Duck, Jr., Treasurer." Before Jim can worry about 2016, though, there is the matter of getting through another election in Salisbury; however, at this early stage no opponent for Ireton has stepped forward.
Despite only being the mayor of a relatively small city, Ireton has been attracting notice in progressive Maryland circles. There was the rumor last summer that Doug Gansler had Ireton on his short list for his running mate; he eventually selected Delegate Jolene Ivey. The "Ireton for Maryland" campaign account is still active, although he has filed what are known as ALCEs for the filing deadlines this year, affirming he has neither raised nor spent $1,000 over the preceding periods since his last full filing back in January. At that point Ireton had $1,384.68 in his account, much of that from the transfer of over $2,100 from his mayoral campaign. He supplemented this income with a fundraiser on his behalf last November, spending several hundred dollars on attending and supporting various Maryland political causes and events.
But to make a run against Harris, Ireton would have to open a federal account and no move in that direction has been made.
The entire incident surrounding the Sun editorial centers around an amendment Harris made to the District of Columbia's budget preventing the funding of a measure decriminalizing marijuana. In response, outgoing District mayor Vincent Gray and local advocacy groups called on District residents to boycott the Eastern Shore as a vacation destination. (Judging by some of what I saw on July 4th, the call wasn't heeded.)
To an extent, I actually disagree with Harris. Although it's not a true state's rights issue because the District of Columbia is not a state and depends on Congress to dictate its budget, I would tend to favor allowing them as much local control as possible. Decriminalizing marijuana is not the Constitutional issue that, say, an overly restrictive gun law would be. It doesn't bother me that Maryland did it, and it wouldn't bother me if the District of Columbia did, either. Decriminalization is a somewhat sensible middle ground between the outright ban some states still have and the larger steps taken by Colorado and Washington state. If those two states can find success in accommodating the legal and recreational use of marijuana with the prospect of ill effects from overuse, the idea may spread. If not, the window will close on advocates just like Prohibition did once it was discovered that criminal activity skyrocketed as people willingly ignored the ban.
Yet the Sun doesn't hide its disdain for Andy, either:
House Republicans have long made kicking District government around a veritable sport and, as Del. Eleanor Holmes Norton has observed, often do so to raise their standing among conservatives. And that would be classic Andy Harris — to confidently impose his will on others with a breathtaking level of moral certitude. As a state senator, his one-man crusade against students screening X-rated movies at the University of Maryland College Park five years ago included an unsuccessful effort to tie state funding to the development of a college "porn policy."

In Annapolis, however, Dr. Harris was mostly a preening pest who made sanctimonious speeches on the Senate floor that annoyed even his GOP colleagues. In Washington, he's among enough like-minded right-wing zealots to cause real trouble. Those who make their living in the tourist trade on the Eastern Shore are just collateral damage, victims of a congressman's runaway ego. The self-serving amendment is likely to be tossed out by the Democratically-controlled Senate; a cure for the district's bigger problems can only be achieved by its voters in November.
Actually, the Sun is right in one respect – we can cure many of our district's bigger problems by getting rid of the current Annapolis regime in November, replacing them with people who have respect for our way of life and our values. For that, though, we need cooperation from elsewhere in the state.
But I think the "runaway ego" is exhibited by a newspaper which becomes more shrill as its readership fades away, yet still deigning to exhibit the sheer condescension to posit that Congress can do a thing about climate change and the supposed rise in sea levels which would follow. (Given recent temperature trends, I'd say Harris has a point.) Even if I don't agree with him on this particular issue (as well as a handful of others) I still believe having about 400 carbon copies of Andy Harris in Congress would help turn this country in the right direction.
In this time of crisis on the southern border, it's worth having an idea of what the long-term effects can be. While the source of the information is the immigration hardliners at the Center for Immigration Studies, the figures don't lie. This is particularly noteworthy as Maryland is one of the top destination states for immigrants from El Salvador, Honduras, and Guatemala.
So the trends are disturbing, as most of the statistics cited by CIS would suggest the influx of illegal aliens would be a drain on the system – among current immigrants from those nations, they are more likely to be lacking a high school diploma and either live in poverty and/or be enrolled in some sort of welfare program despite holding a job at about the same proportion as native-born Americans.
Granted, the CIS figures are released by an entity that bills itself as "low-immigration, pro-immigrant." But imagine that 20,000 of these new immigrants find their way to Maryland – what does that mean for the state's financial situation? This is particularly troubling long-term as the Anthony Brown platform includes at least $9.15 million in state money to give student loans to children of illegal aliens. Obviously more such children will mean more of a strain on that program as well as other supplemental income programs Maryland taxpayers already provide.
For too long business has looked the other way as illegal aliens came in, willing to take jobs for lower wages than the native-born. But now the conditions are a little different because the use of child labor is frowned upon and a larger proportion of those crossing the border are minors, many of whom are unaccompanied.
Having an immigrant underclass is nothing new in American history. Leading into the Great Depression, the immigrant population hovered around 13 to 15 percent before declining under 10 percent for most of the remainder of the 20th century. In fact, we are only now beginning to reach the point where we were a century ago insofar as percentage is concerned.
But the question going forward is whether they will assimilate as well as their European forefathers did, and based on how we've done over the last 30 years since the Simpson-Mazzoli amnesty, I can't see the new wave of immigrants doing much to become Americans. Yet they don't mind accepting our dollars.
To me, it was good news from the RNC: the 2016 GOP convention is slated for Cleveland. For those of us on the East Coast, it's a city within driving distance and in my case I would have a ready-made place to stay because part of my family lives there. The "mistake on the lake" could achieve the daily double as well, since the Democrats also have their eye on Cleveland for their convention – if so, it will be the first time in 44 years both parties have held their convention in the same city, with Miami being the site of both 1972 conventions. Cleveland last hosted a national convention in 1936, when Republicans picked Alf Landon to face Franklin Roosevelt. (They also hosted the 1924 GOP convention, which nominated President Calvin Coolidge for a full term.)
But to me it's a milestone of a city going through the pains of revitalization, A few weeks ago, on my Sausage Grinder blog, I wrote a piece reviewing a study done in Cleveland about how the city is attracting more and more young workers. Frustrated by high real estate prices on the coasts and finding good jobs in the "eds and meds" fields, Cleveland is becoming a destination of choice around the region. Yes, that Cleveland.
If the GOP wants to send a message about their vision for America, they should focus on the process Cleveland is using for its rebirth. The city is a laboratory to study mistakes made and methods which work, as it serves as a microcosm of sorts for the country at large. Built up in an era when brains and brawn were needed in equal supply to create the goods which helped a young America prosper and witness to an exodus to both its suburbs and more favorable regions which all but killed the city, Cleveland can still be a survivor. As I wrote in my piece, Cleveland is a place "where manufacturing is in the blood." I think making things in America again is the key to a national renaissance.
Certainly Dallas and Kansas City, Cleveland's two main opponents in the fight to be convention host, have their own stories to tell. But there's a political factor to consider: Texas and Missouri have been fairly safe Republican territory over the last several elections, but Ohio has gone with the winning Presidential candidate a remarkable 13 elections in a row – so any Republican advantage there can be vital. On a state level, the GOP has been dominant for much of the last quarter-century, albeit with less-than-conservative politicians occupying the governor's chair – George Voinovich, Bob Taft, and John Kasich have left a lot to be desired insofar as the conservative movement is concerned. But if Kasich secures re-election this year, he will be the fourth two-term Republican governor in a row stretching back to the days of James Rhodes, who served four non-consecutive terms beginning in 1963.
So if I'm blessed enough to get an opportunity to cover the proceedings – or even be a delegate or alternate – I think it would be fun to give the perspective of a transplanted Ohioan. It's something I can scratch off my bucket list in fairly familiar surroundings.
It's a political tradition stretching back decades, but the debate over how executive debates will be conducted is generally as interesting as the debates themselves.
In a Thursday news dump before the Independence Day holiday, the Anthony Brown – Ken Ulman campaign proposed three debates "maintaining the tradition set from previous gubernatorial elections… this schedule will reach more Marylanders by ensuring that all of the debates are broadcast statewide." Basically, one would be on WJZ out of Baltimore (co-sponsored by the Baltimore Sun), one would be on WRC in Washington (co-sponsored by the Washington Post), and the last would be on Larry Young's WOLB-AM morning show in Baltimore, "partnered" with the Kojo Nnamdi show on WAMU-FM. All three would be broadcast statewide on either Maryland Public Television or NPR. A lieutenant governor debate would be added, at an unspecified location in western Maryland.
Larry Hogan blasted the Brown-Ulman proposal:
We think that the voters of Maryland deserve the opportunity to know the differences between us. We have accepted every invitation received to date without any restrictions whatsoever as to the format and have also called for debates in all regions of the state.

We have said we would be pleased to participate in debates on all the Baltimore, Washington, Salisbury and Hagerstown television stations and before any important organization anywhere in Maryland.

We believe the people of Maryland deserve a real clear choice for a change and we plan to give it to them. They deserve to hear from both of us and we hope Anthony Brown will agree to frequent, substantive and real debates on the serious issues facing our state.
Interestingly enough, Hogan has agreed to three forums so far, sponsored by the Maryland Municipal League, Maryland Association of Counties, and WBFF-TV, which is Baltimore's Fox affiliate. Personally I think it's a good start. As there are over two dozen television stations in the Maryland and Washington, D.C. markets, it's not realistic to think that each can sponsor its own debate but I think the idea of one each for Baltimore, Washington, Hagerstown, and Salisbury covers the state very well.
But the devil is in the details and in the political reality: Brown is about 15 points ahead – or so polls suggest – and has far more money to spend than Hogan does. So it's in Brown's best interest to let the air out of the ball and limit debate. He can afford to bombard the airwaves with commercials which define the message as he wishes to – look for a reworking of his record and lies about how bad things were under Bob Ehrlich, and the fewer debates and appearances where he can misspeak or make a gaffe, the better for him.
And there's also the question of opening up the debate to other candidates. At this point there's only a Libertarian candidate in the race besides Hogan and Brown, but it's possible we could get a Green Party candidate or independent run. Do the minor party aspirants get a place at the table? Depending on who else decides to run, the answer from Brown may be "yes" – not only does it splinter the opposition to have a Libertarian in the race, it also leaves less airtime for Hogan to make good points or Brown to mess up. If a Green Party candidate comes in, though, the answer may become "no" because they tend to take from Democrats.
I suspect that Larry Hogan may be talking to some empty chairs at some of the venues where he's accepted invitations. But even if he does have to accept Brown's terms, the key will be in the moderation and questioning. Someone from the Washington Post or Baltimore Sun will be sure to pitch items in Brown's wheelhouse, so there should be voices from other media outlets as well. I can think of a good conservative member of the "new media" who might have a question or two to ask.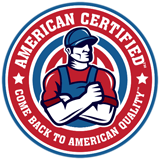 It was a short workweek, but I had plenty to say on the pages of my Sausage Grinder blog, and plenty more is already in the pipeline for next week.
So let me begin with a story I've been following on those pages, as the fate of the eighty-year old Export-Import Bank of the United States hangs on the Congressional balance. The Senate is promising a vote, but the House might not follow suit.
Congress is also being buttonholed by a group of manufacturers – this was the AC post I alluded to in a piece I wrote here on monoblogue a week ago. In this case, over 500 representatives of American manufacturing converged on Congress in an effort to lobby for change. It was all part of a Manufacturing Summit sponsored by the National Association of Manufacturers.
Something else I wrote on in another venue, this time the Patriot Post, was also the subject of a piece for my AC site. However, the angle of the story was different for each piece so you may want to see the differences in style I work with. Illegal immigration is a sore subject with me because I believe in fair play, and those who circumvent the system to gain advantage of those who do things the right way should be made to pay a penalty – personally I think they need to go back and start over again.
As I noted, I have a bunch in the pipeline for next week, including employment data and a commonly used business index. I also noticed one article I wrote wasn't in the rotation, so I may use it next week if they don't.
In the drive to unify a party after a contentious primary in certain quarters, state party Chair Diana Waterman put out a message at once congratulatory to the primary winners and conciliatory to the losers. It was the standard boilerplate stuff until I ran across this passage:
There has been much said and debated in social gatherings and on Facebook about "Party over Principle or Principle over Party." I do not believe that supporting the elected nominees of our Party and following your principles are mutually exclusive. While a candidate may not agree with you on 100% of the issues, they will always be more in line with your beliefs than the liberal Democrat will ever be. We must elect more Republicans if we want to have any hope of challenging the stranglehold of the Liberals in Annapolis!

Our only hope to be victorious on November 4th is TO UNITE. Not voting for the Republican in the General is the same as casting a vote for their Democrat opponent. Do not give the Democrats one iota more of an advantage over our candidates. (Emphasis in original.)
Those who have followed Maryland politics for awhile know why the subject comes up; if not, it came from a video put out some years back when Audrey Scott was running the show.
In general I agree with Diana on this one because she's exactly correct. In a universe where there are a finite number of votes out there and one entity already has a numerical advantage, all other entities do themselves a disservice by not participating because their decision makes it even easier for the majority to prevail. If I have a classroom with 20 votes and 11 support Jack, six support Jill, and the other three blow with the wind, but find only about 10 of those members actually participate, it's a reasonable assumption that if those six supporting Jill hold together – and vote – they have a fighting chance to win.
Excluding the Central Committee race, I had three contested races and I didn't vote for a single winner; in fact, those who voted for all winners in all races are probably few and far between. So unless you're one of those fortunate souls – and that number was immediately trimmed by 57% in the gubernatorial race because that many voted for someone other than winner Larry Hogan – you will have to make some compromises in order to vote Republican. (David Craig handily carried Wicomico County, though, so in that sense I voted for one winner.)
But something I've studied over the years is the big, big difference between Republicans and Democrats in this state. As I noted Monday, the fiscal difference between a guy who believes there is $1.75 billion in fraud and waste to be had in the state budget and a guy who wants to spend additional millions and could grow the budget as much as $16 billion over four years is stark. I understand the whole "lesser of two evils" argument, but there are only two people with a realistic chance of winning and the stand has to be made sooner or later. Larry Hogan wasn't my dream candidate, and I suspect we would have to watch him like a hawk to make sure he doesn't drift over the political center line, but given the choice between him and Anthony Brown it's a no-brainer. Those who backed Martin O'Malley because they didn't like how centrist Bob Ehrlich was and thought we needed to be taught a lesson – well, class was dismissed.
I repeat again: this is an "all hands on deck" election. Even adding up the totals for all four GOP gubernatorial candidates, the sum doesn't match the vote total Anthony Brown got in a contested Democratic primary, so it's obvious there's work to be done. You know it and I know it, but the labor needs to be put in.
Yet I'm going to encourage you to take an evening off on July 17 and spend it with a Congressman who knows a little something about agriculture. The Dorchester County Lincoln Day Dinner features Rep. Frank Lucas, who is the Chairman of the House Agriculture Committee. He will be speaking to the gathering, which will be held at the East New Market Fire Hall in that community east of Cambridge. Tickets are $70, but the menu promises to be outstanding.
As is often the case at holidays, I spend a few minutes several days ahead figuring out a message to fill my space while I do other things – in this case spend time with my daughter and son-in-law without getting too wet given the pessimistic forecast.
Of late I've been writing a lot about a different kind of dependence – the dependence on a party structure to attain political goals. When I fell short in my bid to stay on the Wicomico GOP Central Committee, I noted that there were some liberating qualities which could come out because I was no longer as tied to the fate of the GOP.
Don't get me wrong: as a vehicle for conservative, limited-government change, its principles are difficult to beat. The problem is how little effort Republicans at the highest levels expend in putting those ideals into practice. Oh, sure, they'll give the excuse that they are only 1/2 of 1/3 of the government but they have the power of the purse. They just back down when they have the chance to use it because there are personal goals which are more important, like re-election – principles be damned.
No wonder no one trusts Congress.
About two years ago I finished a book which has a passage that describes my political aspirations perfectly.
I noted earlier that I was not born to be a politician because my skill set isn't the same as, say, a Sarah Palin, a Bill Clinton, or even a Herman Cain. Sometimes it's disheartening to realize this because I think I have a lot of good ideas.

But it can be liberating as well. Since I'm not a legislator or seeking an executive-type post, I don't have to deliver a lot of hollow promises. In fact, my political philosophy may turn some people off because I'm the sort who doesn't believe that government in and of itself should enrich people nor do I think it's a proper vehicle for wealth transfer. Unfortunately, it's been noted that "a democracy…can only exist until a majority of voters discover that they can vote themselves largesse out of the public treasury." Since I'm opposed to that concept, there's no way in hell I could be truthful about my beliefs and ever reach a high enough office to put these plans into action – at least not in the present-day political climate. And while that sort of double-talk and obfuscation is associated with those on the Left, I have no plans to switch parties and become a Democrat. I imagine that move would be the ultimate in reverse psychology.
The key phrase there is "present-day political climate." There's nothing that says we have to follow the same conventional wisdom.
At the highest levels of government, there is no Left or Right – only power. It would take a massive wave election unlike any we've seen to sweep all of that away; in essence, the entirety of the population which doesn't believe the government or world owes them a living would have to be motivated enough to participate while the disinterested ones who are dependent stay home. And trust me, they would come out in force if they had to. So my goal is, as Walter E. Williams would say, "push back the frontiers of ignorance," so that the rolls of the uninformed who don't mind their dependence shrink.
It's sad to think that many are chained to the government in ways we never thought about. But as long as we can think for ourselves, there is a chance things can turn around. That's the message I want to impart on Independence Day 2014.