Unlike a number of the most recent previous renditions for this long-running series, this will feature four performers at three different venues in and around downtown Salisbury on consecutive days last weekend. It would have been five but the featured group from the local Academy of Music Performance was just wrapping up when we arrived.
So I wasn't intending to do a WLR when we decided to eat outside at Roadie Joe's afterward, but it turned out Kaleb Brown was playing and you know me – I like listening to music and taking pictures.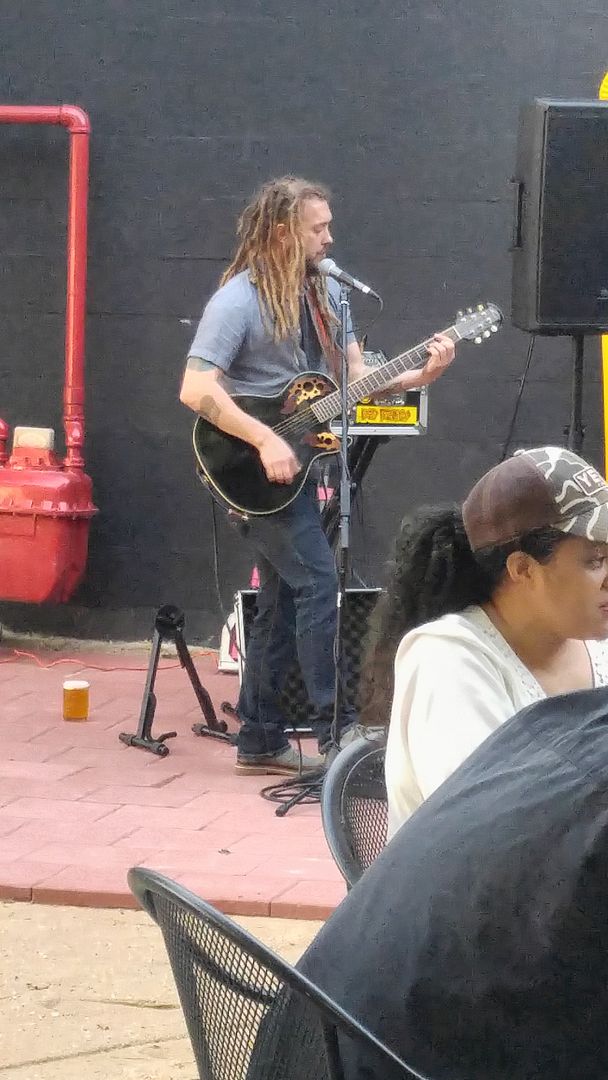 So it was just Kaleb, his guitar, and his beatbox (that would drive some of the dogs still around from 3rd Friday crazy) and that reggae sound he likes to do. Good dinner music on a lovely summer evening.
I think the band wasn't supposed to start until 10 but they got an early start. We had just finished our dinner and were ready to leave when we decided to stay for a couple songs from Naked Nation that turned into half a set.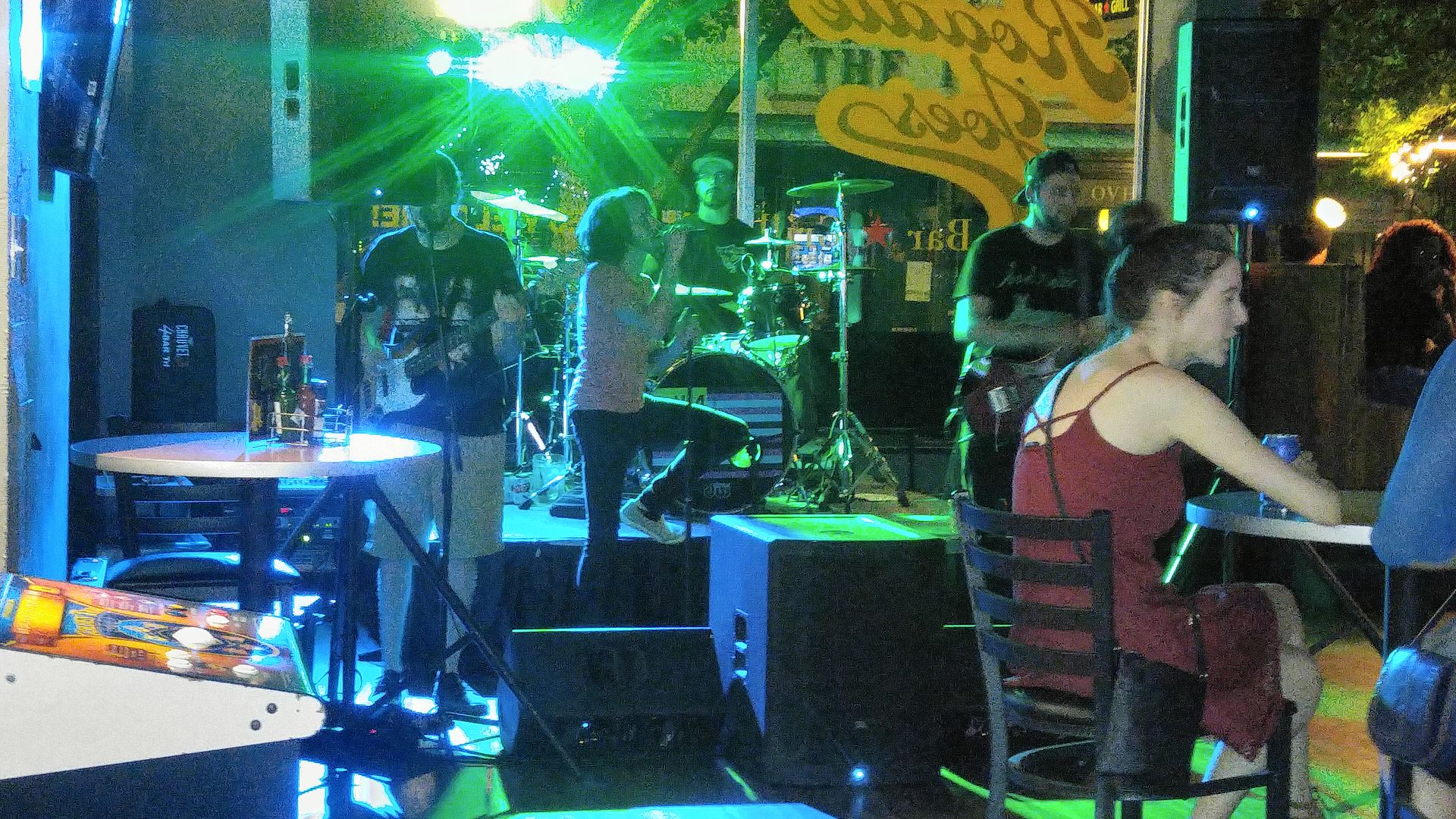 Naked Nation seemed to have a little different playlist than other cover bands, doing a wide range of songs that are not really classic rock and range more toward Top 40 alternative stuff. But the people were getting into it.
So Saturday came and I decided to head back downtown for the Salisbury Shore Craft Beer Festival. Headlining the event was Eastern Electric.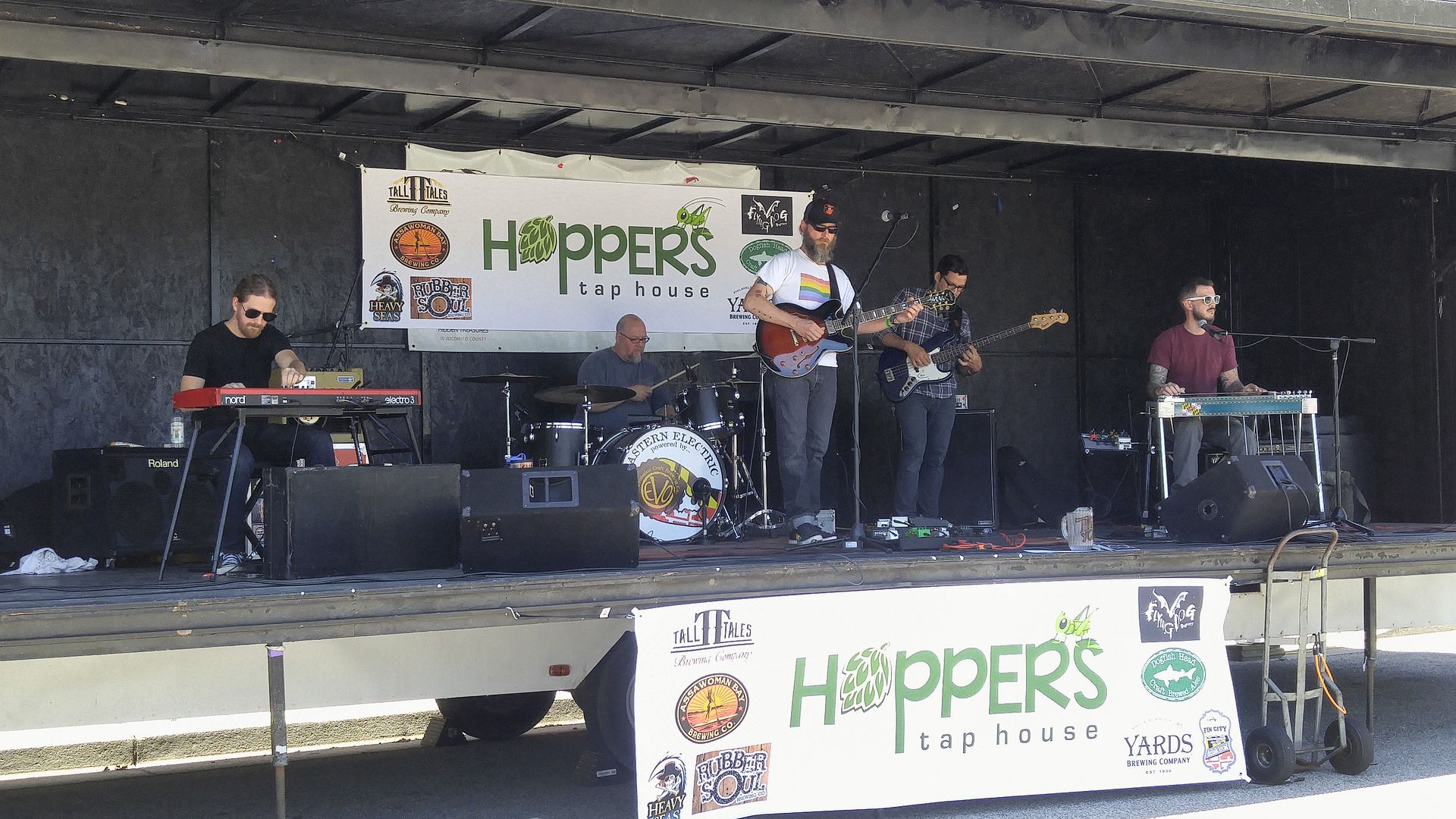 Now I like Eastern Electric, but it didn't dawn on me that there was a band also playing in Headquarters Live called Billy Earl and the Pink Flamingos. So I checked out the location and the band.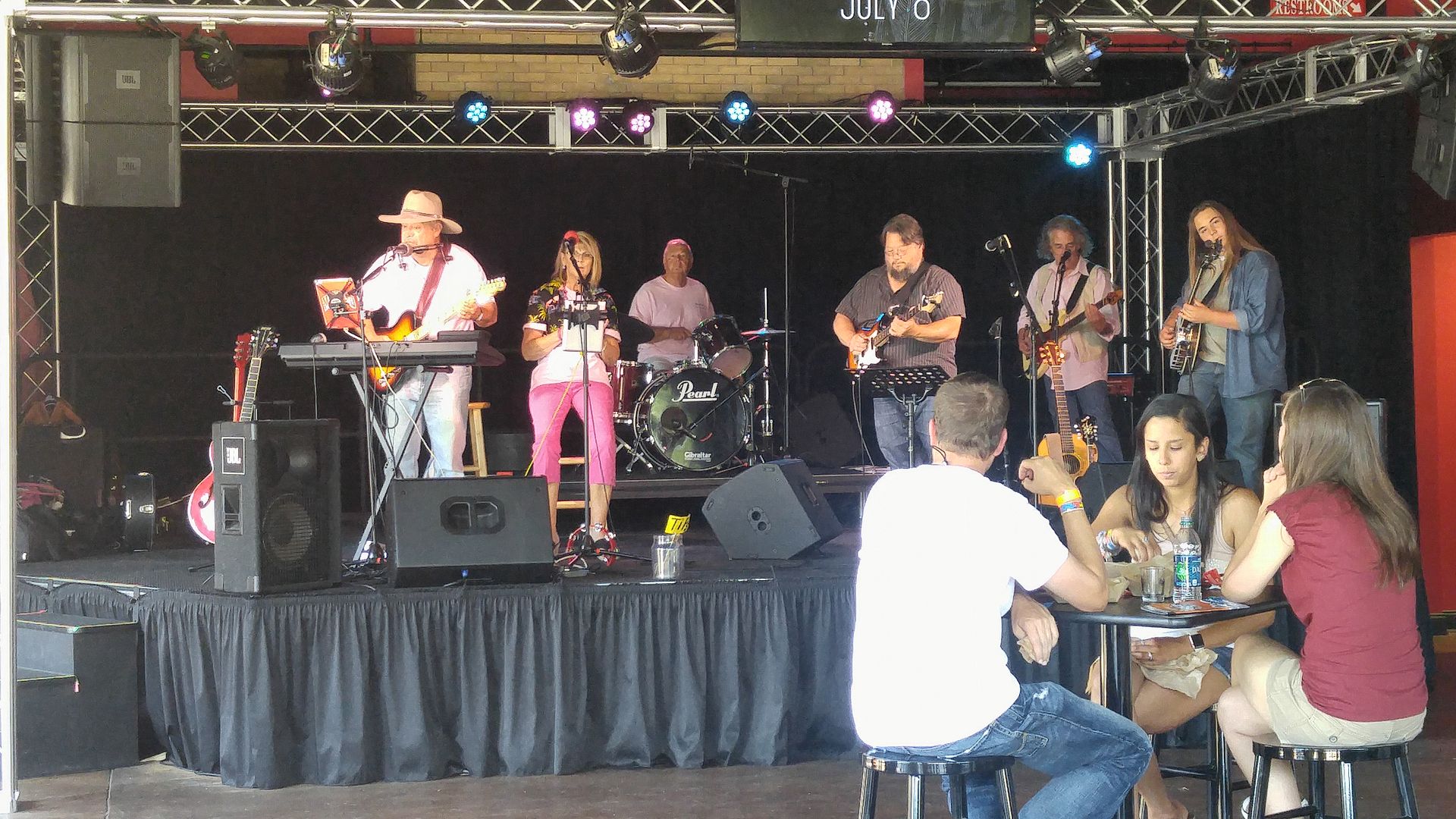 Admittedly, their style of music isn't my cup of tea – but it does allow them to put a different flavor on songs like Chris Isaak's Wicked Game. They can still make it sound hauntingly lonely.
Meanwhile, back at the Beer Fest Eastern Electric was doing their set mixing covers from several eras and some originals.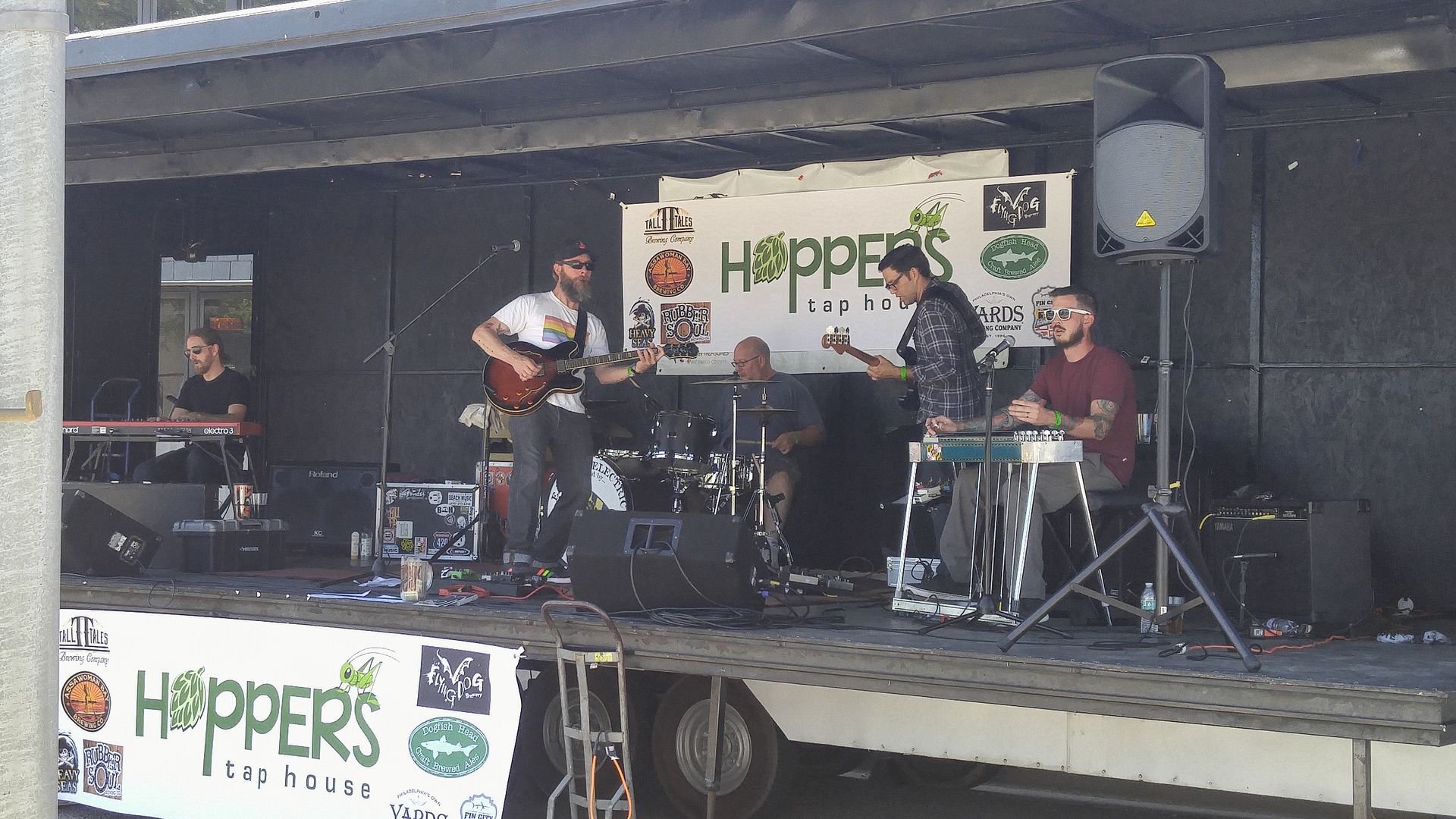 One of those was their closing song (and one I really like) called To Heaven Before The Devil. "I hope to get to Heaven/Before the Devil knows I'm dead." It's a rollicking mix of rock, blues, and country that represents the band pretty well. And as Eastern Electric singer Nate Clendenen put it, last Saturday was a nice occasion to hang out downtown – they've been trying to redevelop it "since I was in fifth or sixth grade" and it finally is taking root.
So it was truly a weekend of local rock, as all the bands came from this part of Delmarva. It's worth reminding people that our little corner of the world has musical talent. All it needs now is the audience to appreciate it.