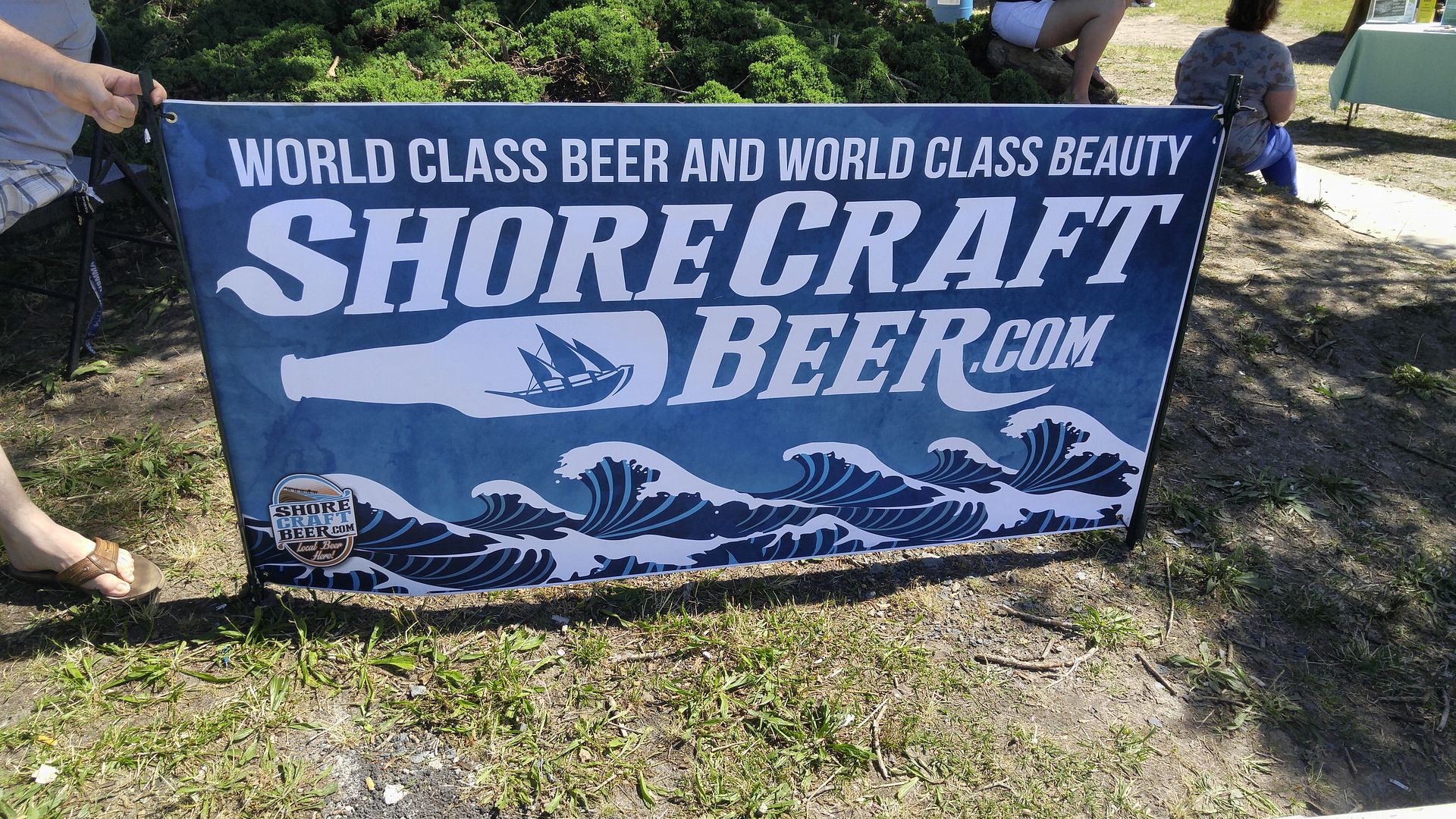 It was a perfect day to be downtown and try a few local craft beers, so I went to the inaugural Salisbury Shore Craft Beer Festival (SSCBF) held downtown along the Riverwalk. (The Salisbury designation distinguishes it from a similar event with the same sponsor in Ocean City, the first of which was held last October.) It was also billed as a "Riverwalk Celebration" and while they are renovating it, there's still some work in progress.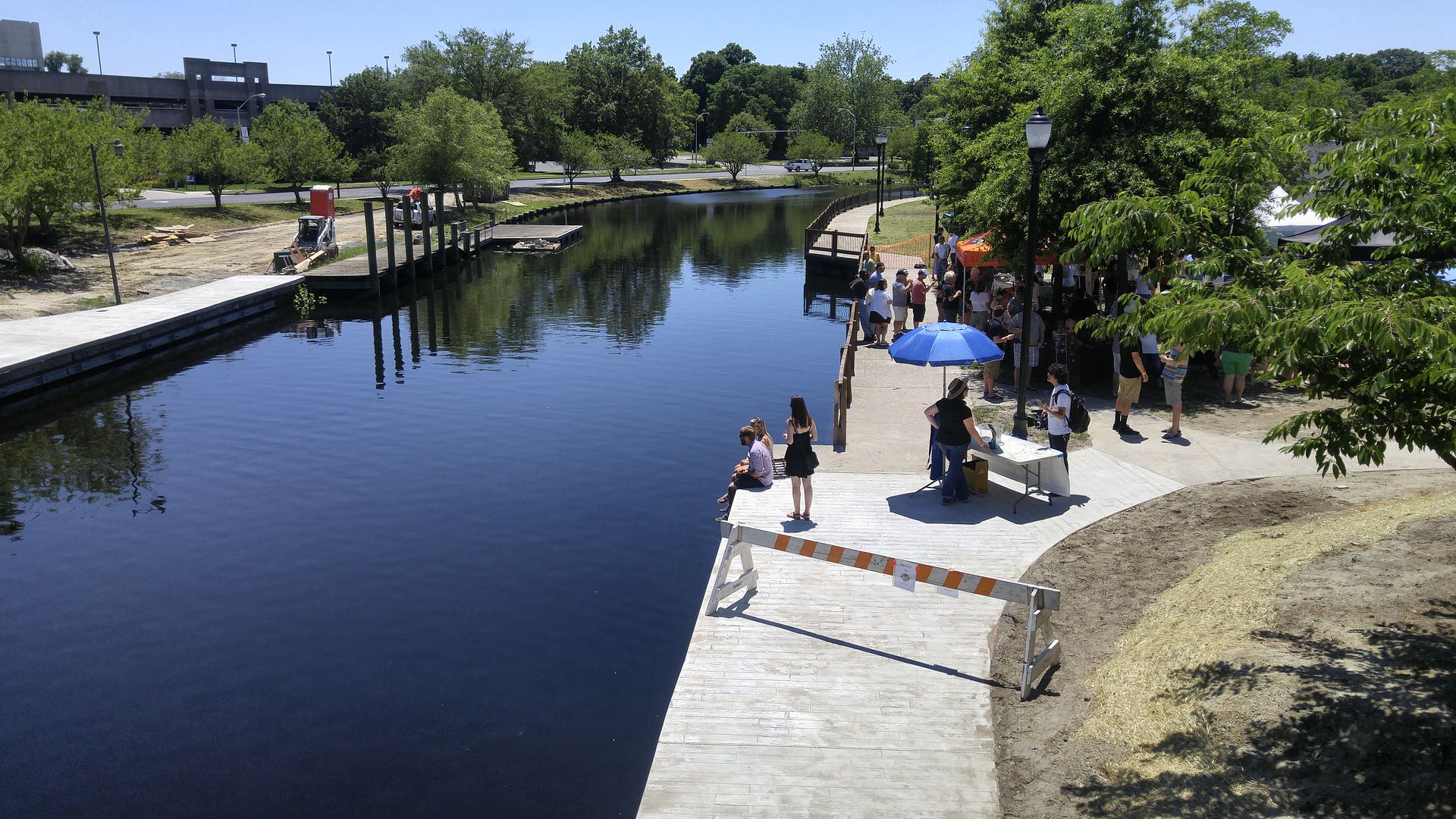 To be fair, I was looking west from the Division Street bridge and most of the Riverwalk lies east of the structure. But this was the site chosen for the festival.
Early on I thought the crowd was a little bit meager. I took this photo about 2:00, a half-hour after the gates were opened for general admission. (VIP ticket holders could get in at 12:30.)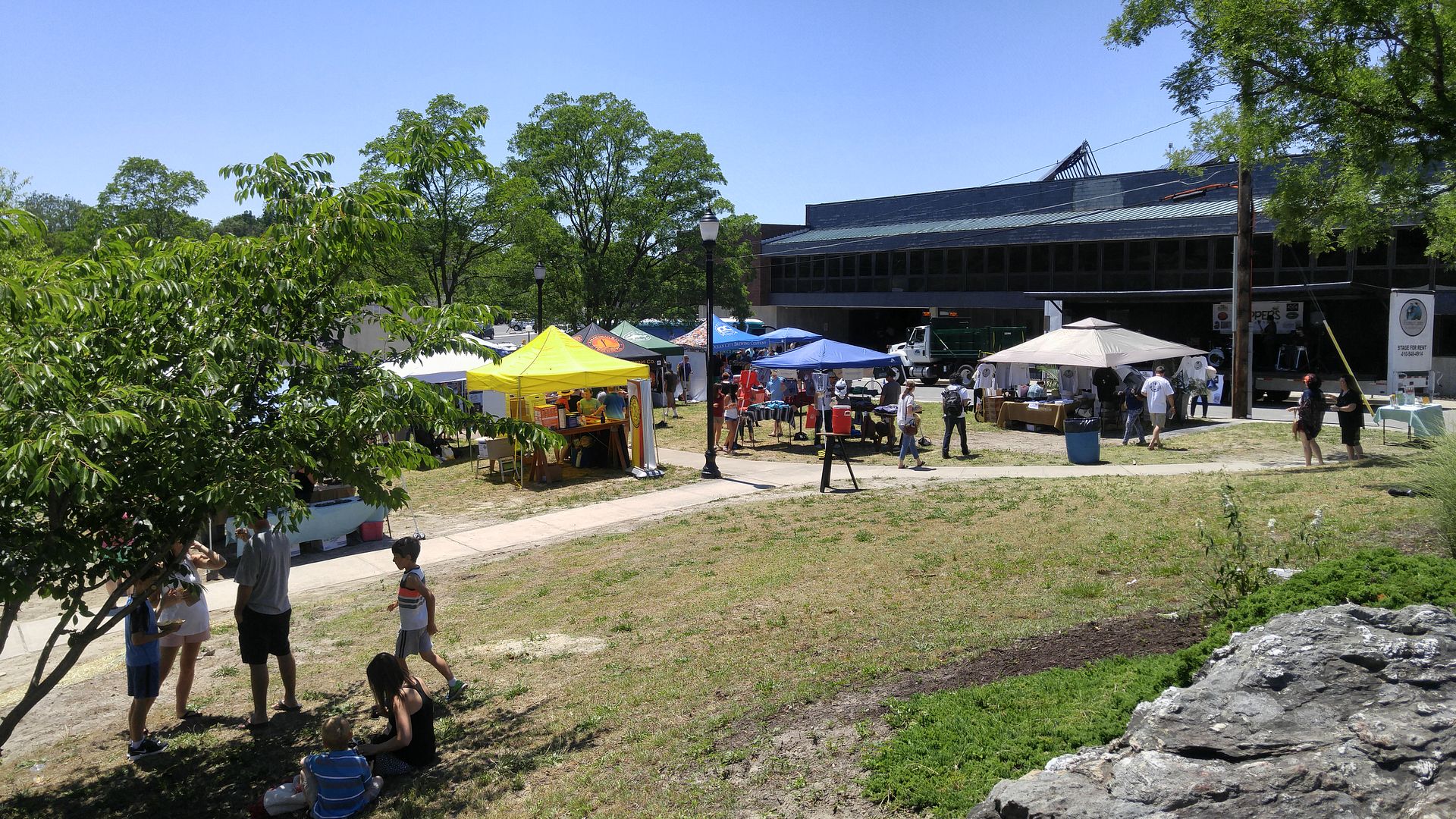 One area where the festival will have room to grow is the food selection. The Division Street bridge served as a mini-food court.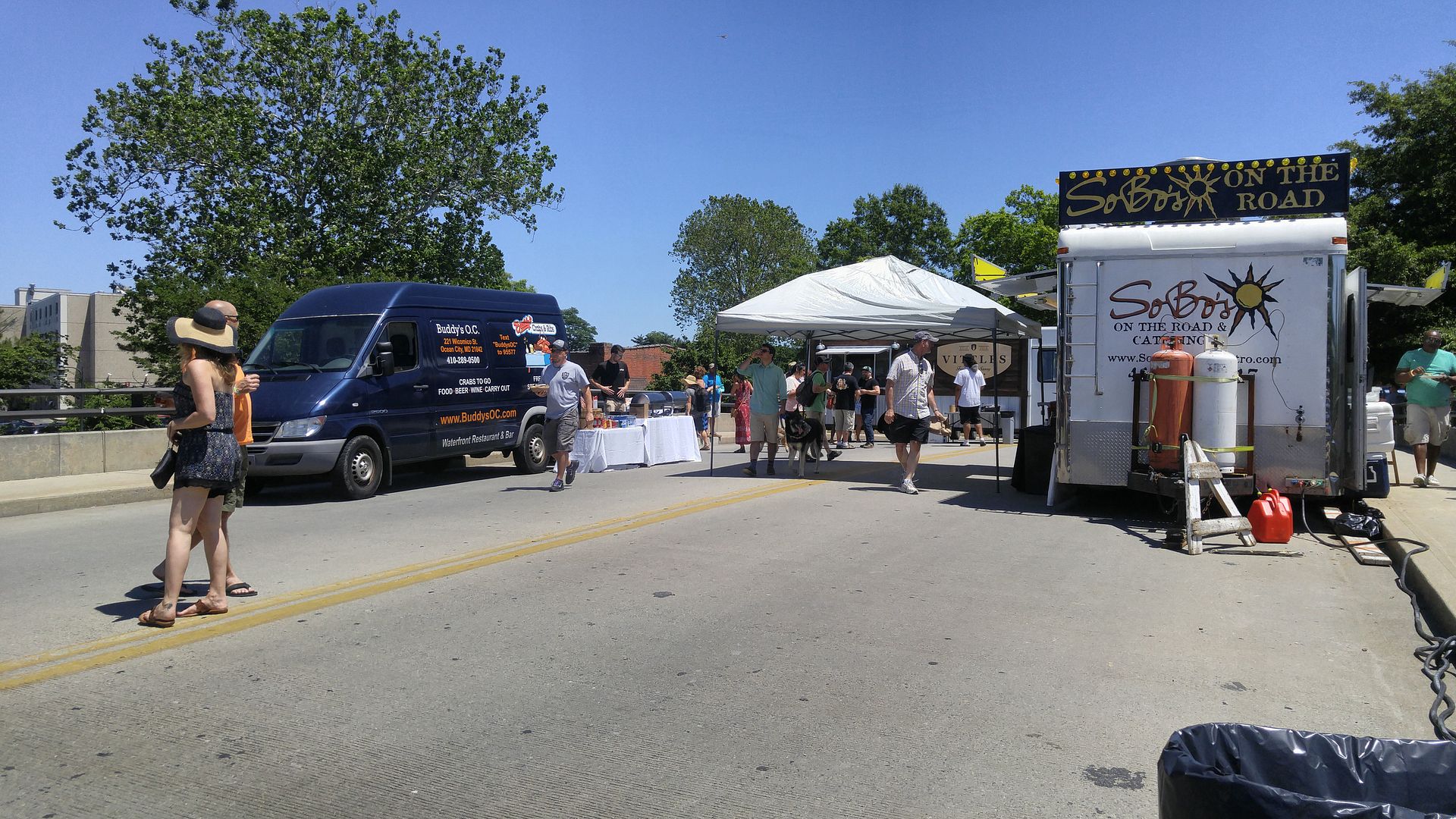 As time went on, though, the crowds thickened a little bit. This photo was taken from along the river looking toward the stage.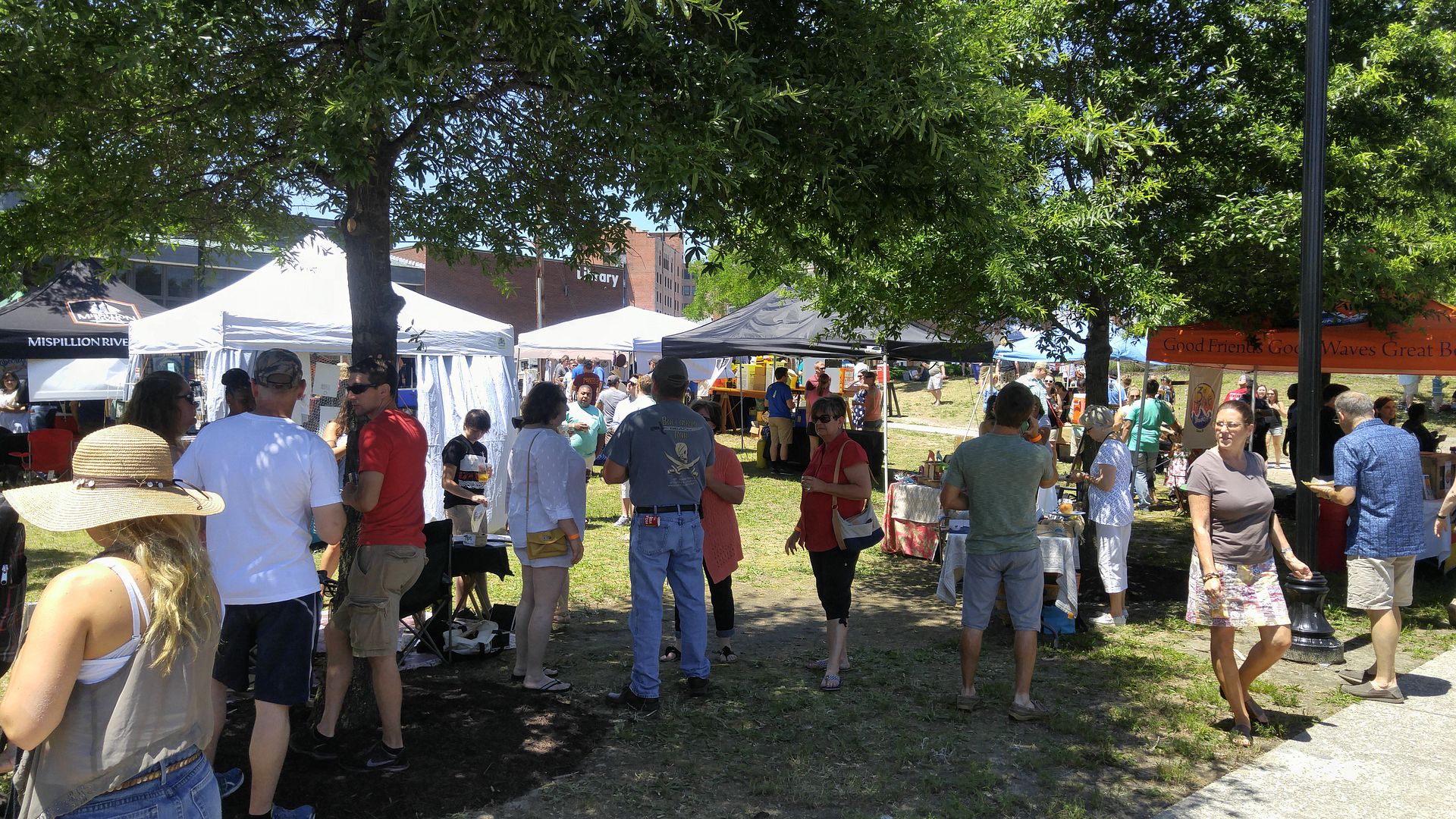 One thing that I got to take advantage of was making my first visit to Headquarters Live, which was a nice place to sit down. There wasn't a tent with picnic tables set up on the main festival site.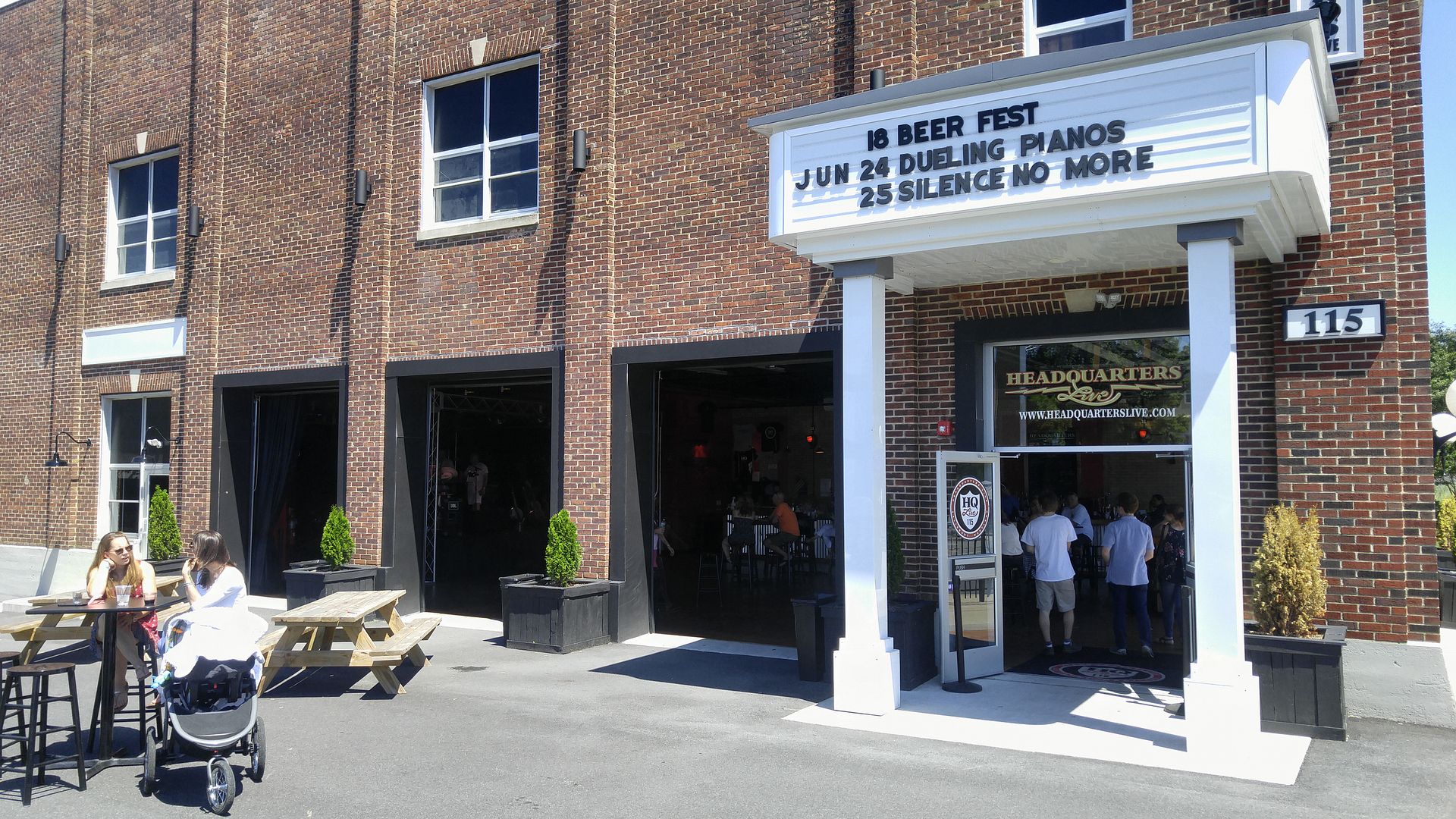 Now if you had the entry in the pool that said the first band I would see there would be called Billy Earl and the Pink Flamingos, you would be right – but I would have called you nuts.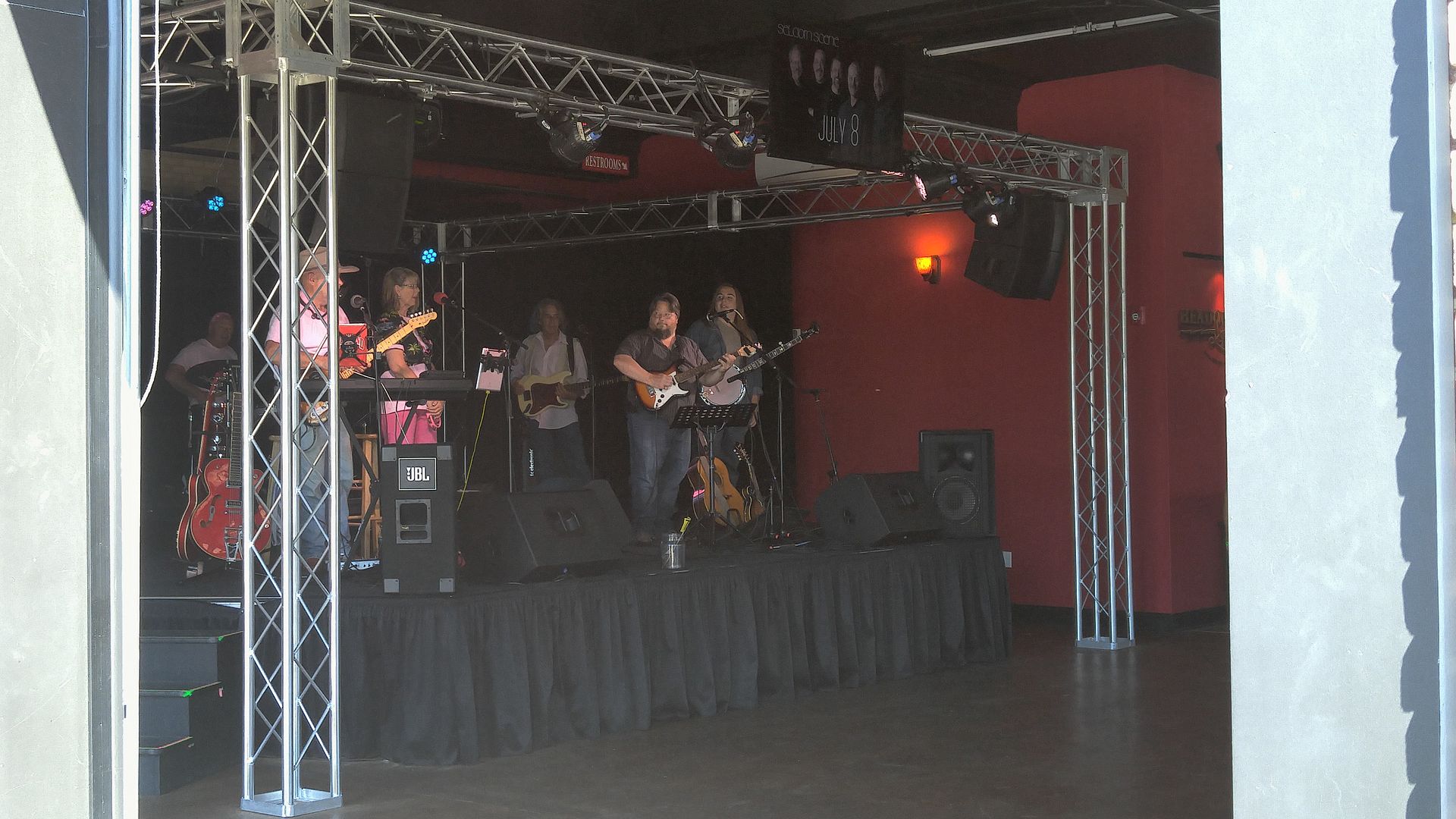 I'll have much more on them as well as Eastern Electric on the mobile stage when I do a "Weekend of local rock" post later this week, but suffice to say Headquarters Live is a smaller venue than I imagined. Yet the festival was shrewd in tying the outdoor stage and indoor venue together, with a separate wristband for each. This gives them a logical area for expansion beyond the small parcel that was used across Division Street and along the river.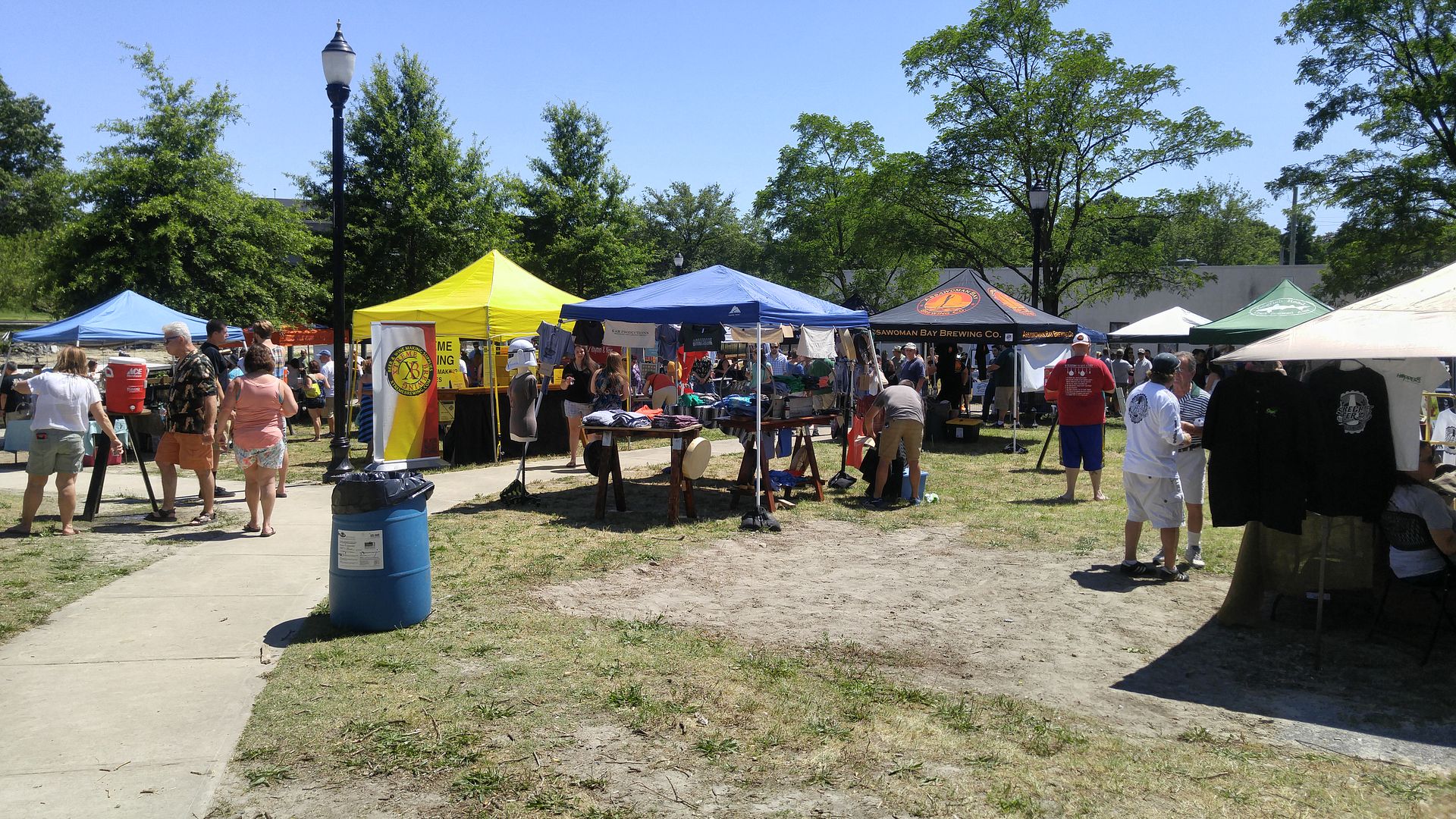 As it was, there was a comfortable amount of people in the park where you didn't feel like you were tripping over anyone yet there was enough to give the event some energy. Unlike the Good Beer Festival, which is held in a secluded location outside of town, people could readily walk in from outside but they could not sample the beer. Another asset was the fact that it was all local breweries – none of those mainstream brewers that are still considered crafters like Sam Adams or Blue Moon which come to the Good Beer Festival from afar. This will limit the event's size to some extent as the area can only support so many breweries and expanding to markets farther and farther away will run them into stiff competition from their local crafters. There were twelve area breweries represented at the SSCBF, pouring around 30 beers as well as a couple of tea concoctions.
I think the event was rather successful considering it was held at a time when few other events off the beach seem to succeed. Most of our larger local festivals actually occur during what's considered "shoulder season" before Memorial Day or after Labor Day. (April and October are the favored months.) In this case, the SSCBF was up against the OC Air Show and the end of the Firefly Music Festival as well as at a time when Salisbury University isn't in regular session, so there were a lot of distractions. It may succeed a little more a week earlier or a week later, but this isn't a bad summer event.
So we will see what happens next year and find out how much more of the Riverwalk they take advantage of.