(All work and no play? You can skip to part 2.)
As I said before, like the prodigal son I have returned.
I counted 26 pictures in my folder. As a rule of thumb I try to keep pictorial posts under 20 so you get two parts, with this covering Friday night and part 2 looking at Saturday. While the latter was more contentious, there was some news from Friday night that I will get to in due course.
Upon arriving and checking in, I was greeted by a Ted Cruz volunteer and a cute two-girl welcoming crew. Bad time for a glitch on the cell phone camera, but it set the tone for the evening.
They were gone by the time I went down to register, but in the adjacent room I saw Ben Carson. Well, sort of.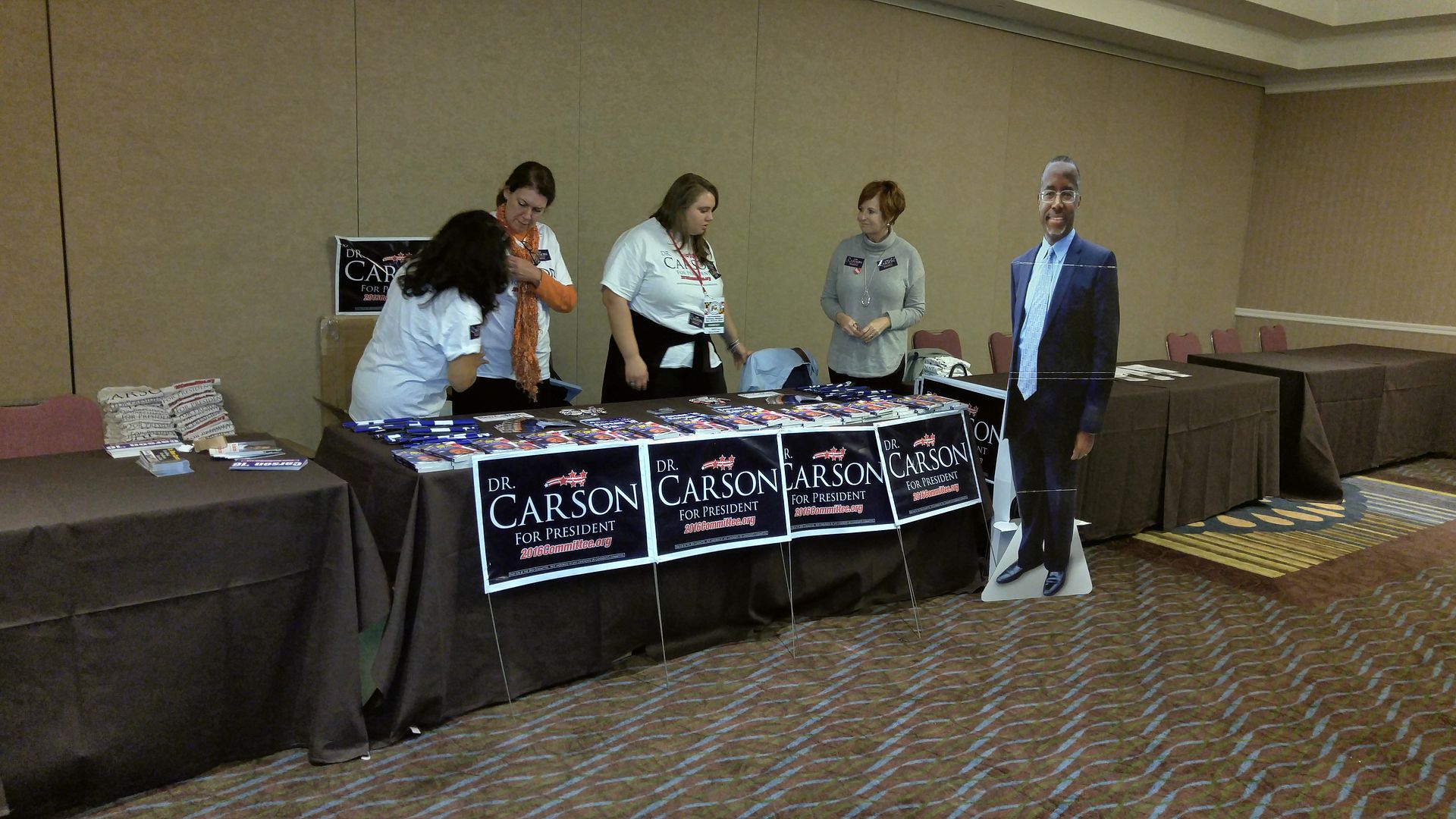 You could meet his son at one of the suites, though. I just wasn't sure where that was so, alas, it was one I missed. (I guess the younger Carson did, too.)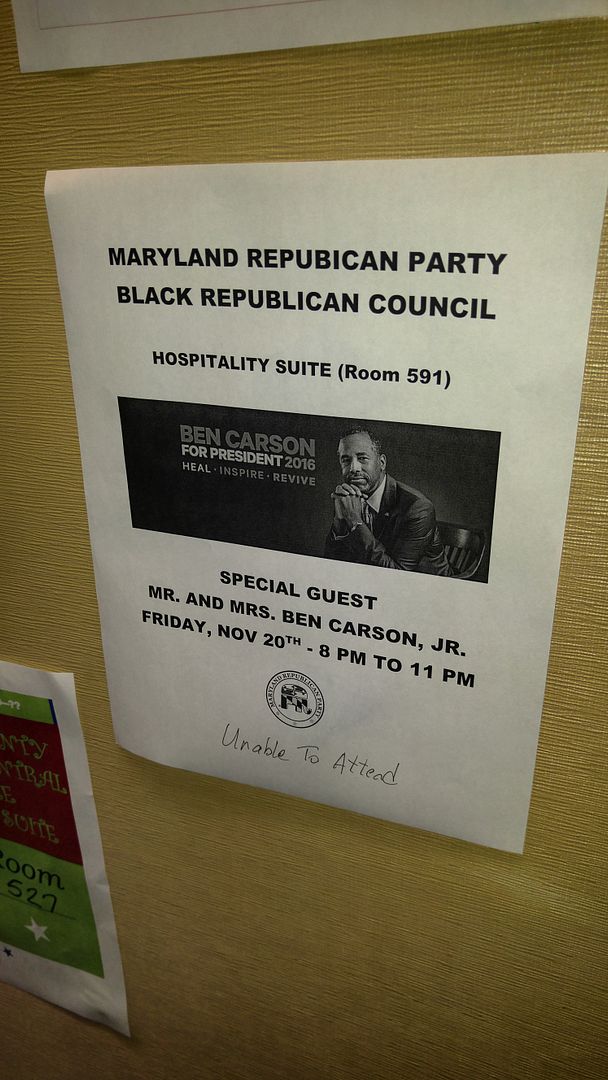 I didn't stay in the exhibit room too long. Most suites don't start right away so I usually attend the Executive Committee meeting to see what's news.
Most of it is devoted to reports that are repeated to one extent or another during the Saturday session, but I did learn the party was working on another Student Legislative Day for kids around the state.
The best tidbit came from State Senator Bryan Simonaire, who, after relating how working with Governor Hogan was "tremendous" – in part because there were no tax increases on the floor for the first time in 10 years – he revealed a piece of legislation he was considering. (I think Bryan forgot the "travel tax" Hogan vetoed and the increased court fees he adopted. But I digress.)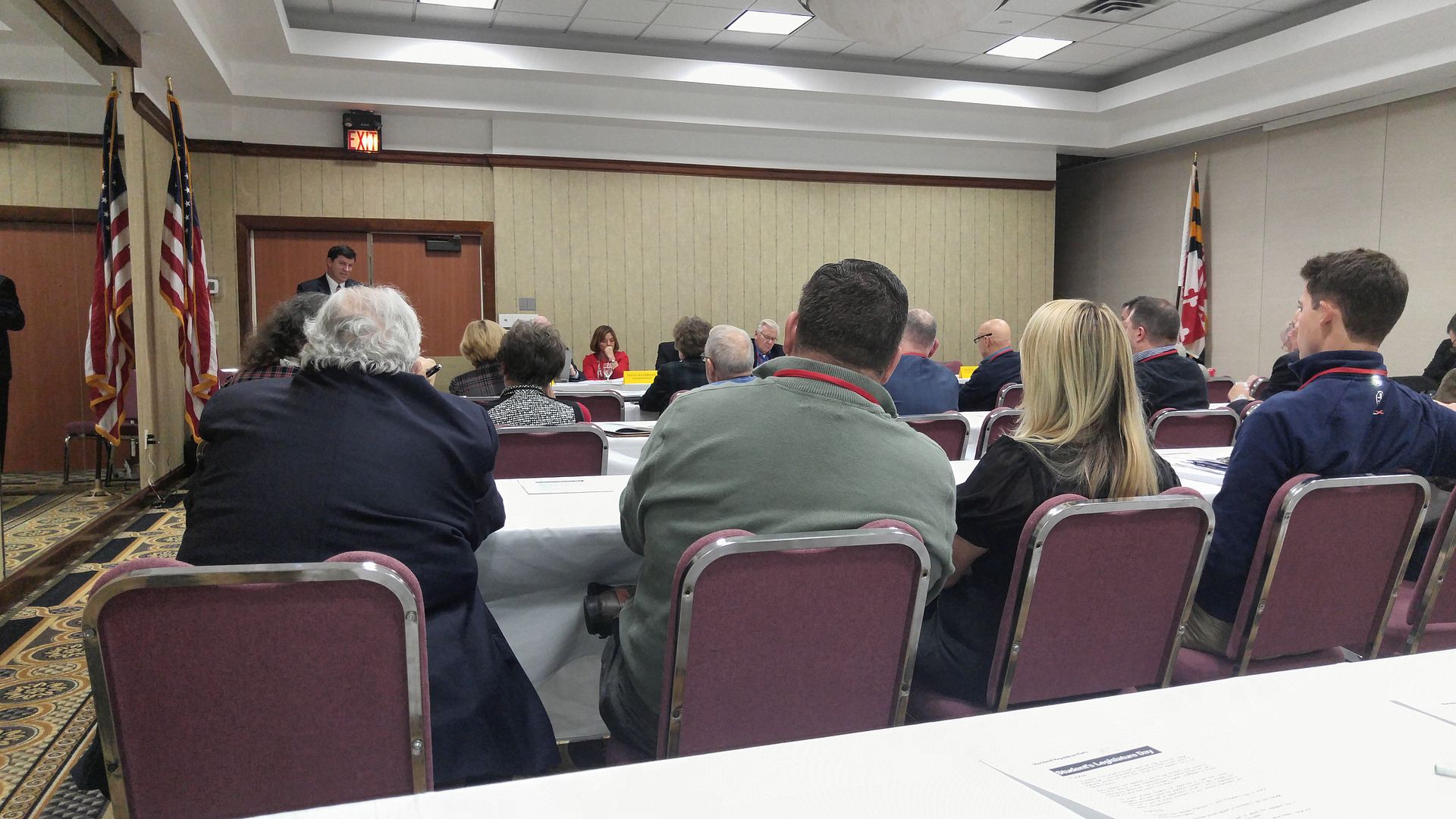 Bryan went over some of the pros and cons he had heard about changing the date Republican Central Committee members take office. By law, we don't start until after the General Election that occurs after the primary. This made sense with the old September primary, but leaves a long lame-duck period from a June primary.
Yet many of the county chairs argued "five months was no big deal" and added that it was unfair to those who weren't coming back to end their term before the election they were working toward. They wanted the members who weren't coming back to stay on. The proposal was "a solution to a problem that doesn't exist," added one party officer.
Despite the criticism from the county chairs, most of whom objected in a show of hands, Simonaire appreciated the dialogue but stated, "I am moving forward with it."
A couple folks we did not hear from on Saturday gave reports. Ivan Garcia-Hidalgo, who now heads the Maryland Heritage Council, explained his goal was to change the narrative that "Republicans are racist" and convince Hispanics their "natural home" is the Republican Party.
Meanwhile, Kory Boone of the Maryland Young Republicans was pleased to report that they had grown to seven chapters with new ones in St. Mary's and Prince George's counties.
Speaking of St. Mary's County, their District 29 suite was the first hospitality suite I stopped by. I was hungry to try some "SoMD stuffed ham."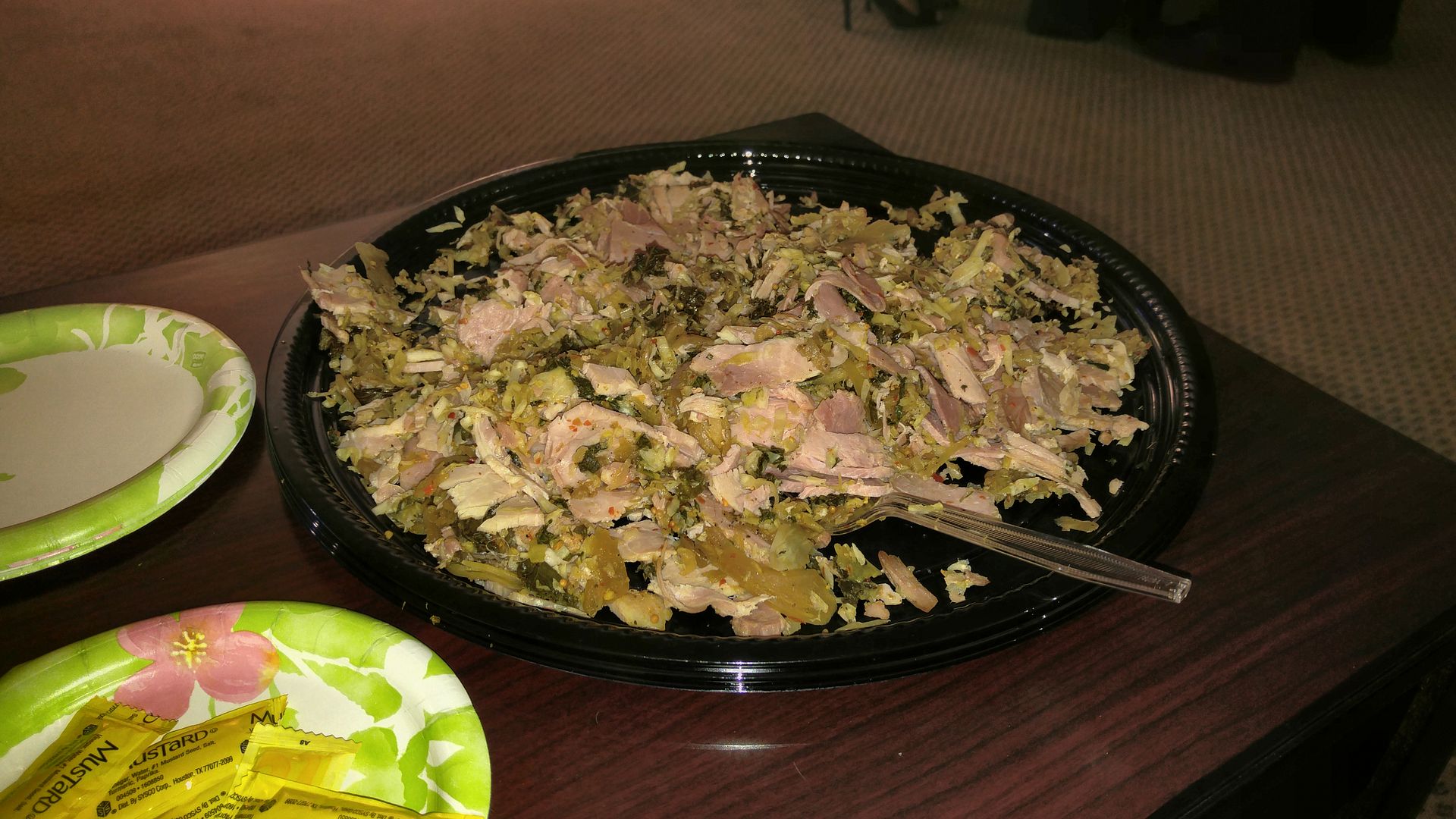 The District 29 delegation was there, including Delegate Deb Rey.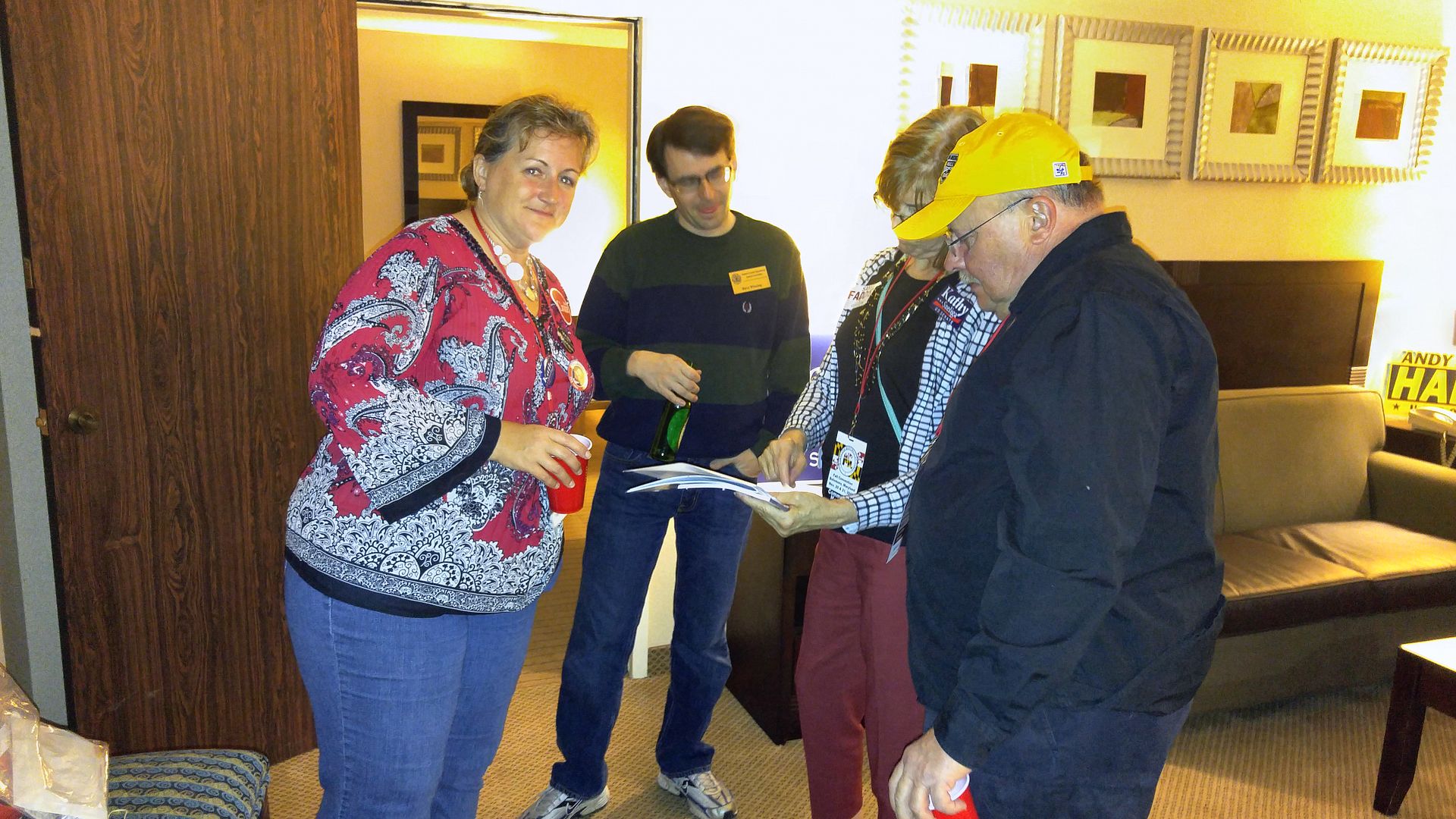 She was selling raffle tickets for a Beretta rifle as a fundraiser, to be drawn at another fundraiser on January 7. (That week or so will be busy for our General Assembly members, who can't do fundraisers during the 90 days of session.)
Having my helping of ham, I could go get some seafood at Richard Douglas's Senate suite. There were a number taking part, and to be honest it was better than the pizza next door at the Montgomery County suite.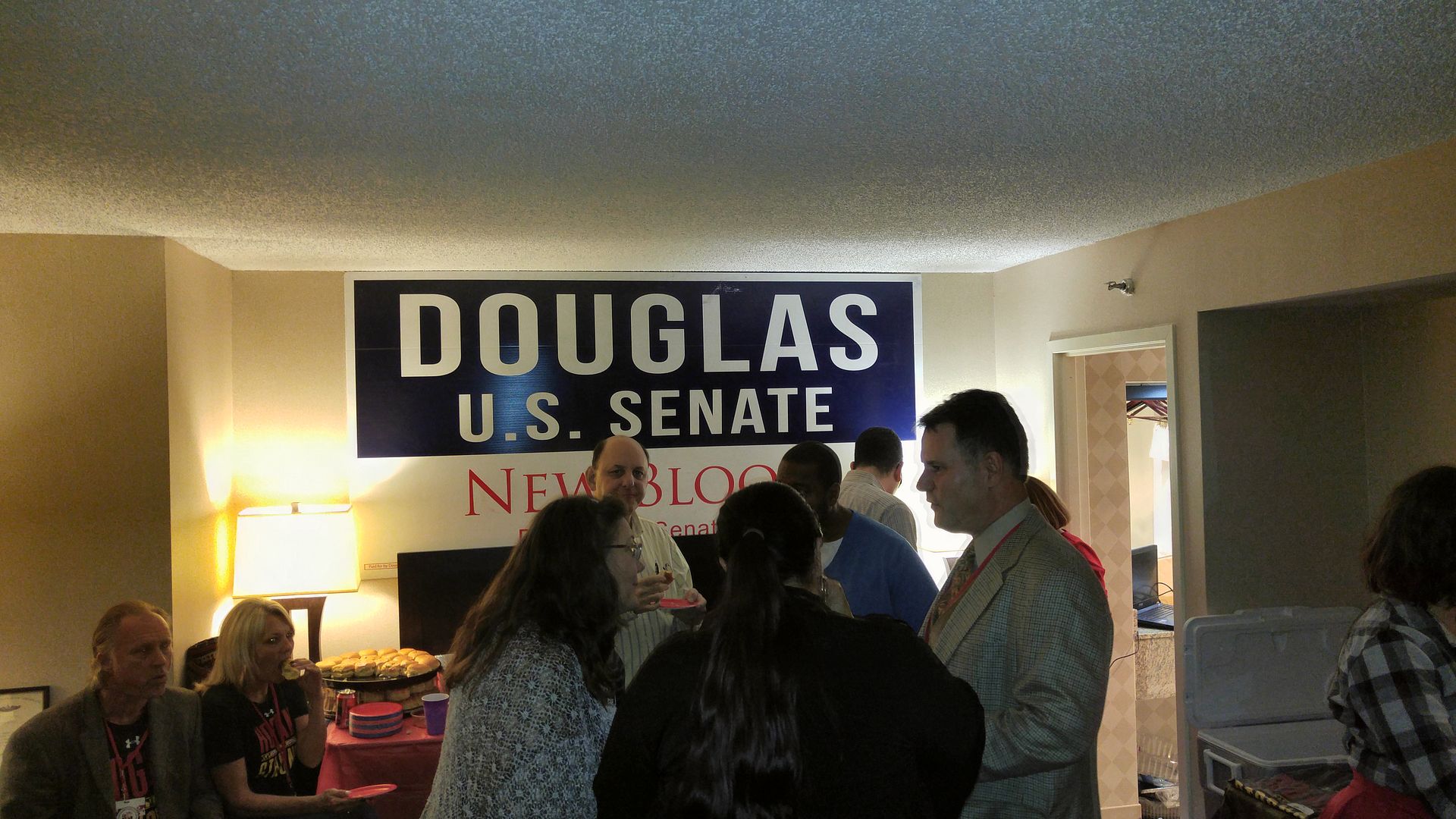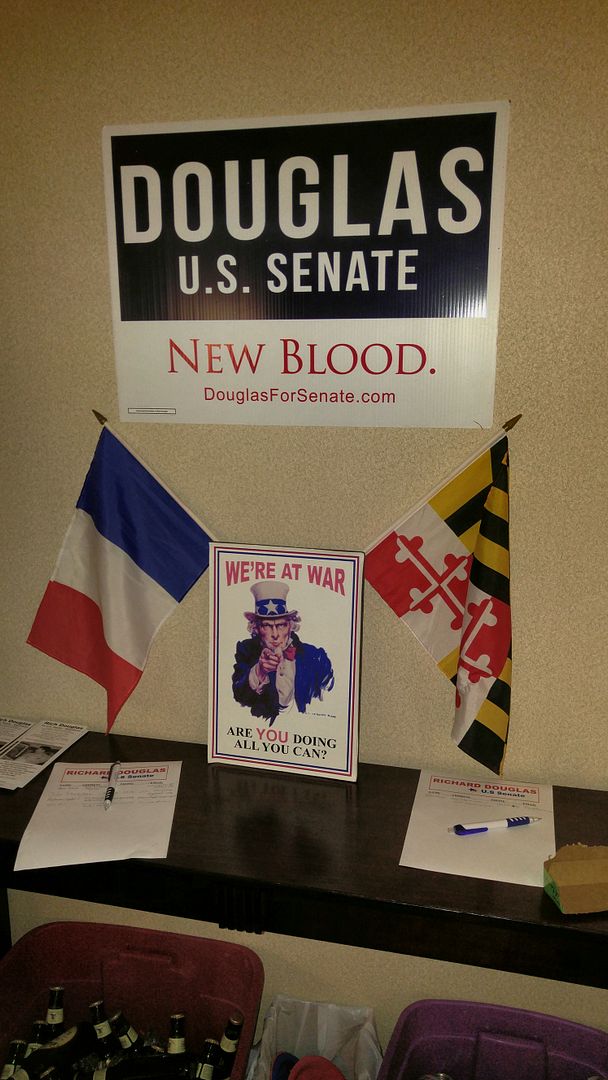 If Douglas wants to be the "new blood," one of those he has to beat was directly upstairs in a suite she was sharing with Andy Harris.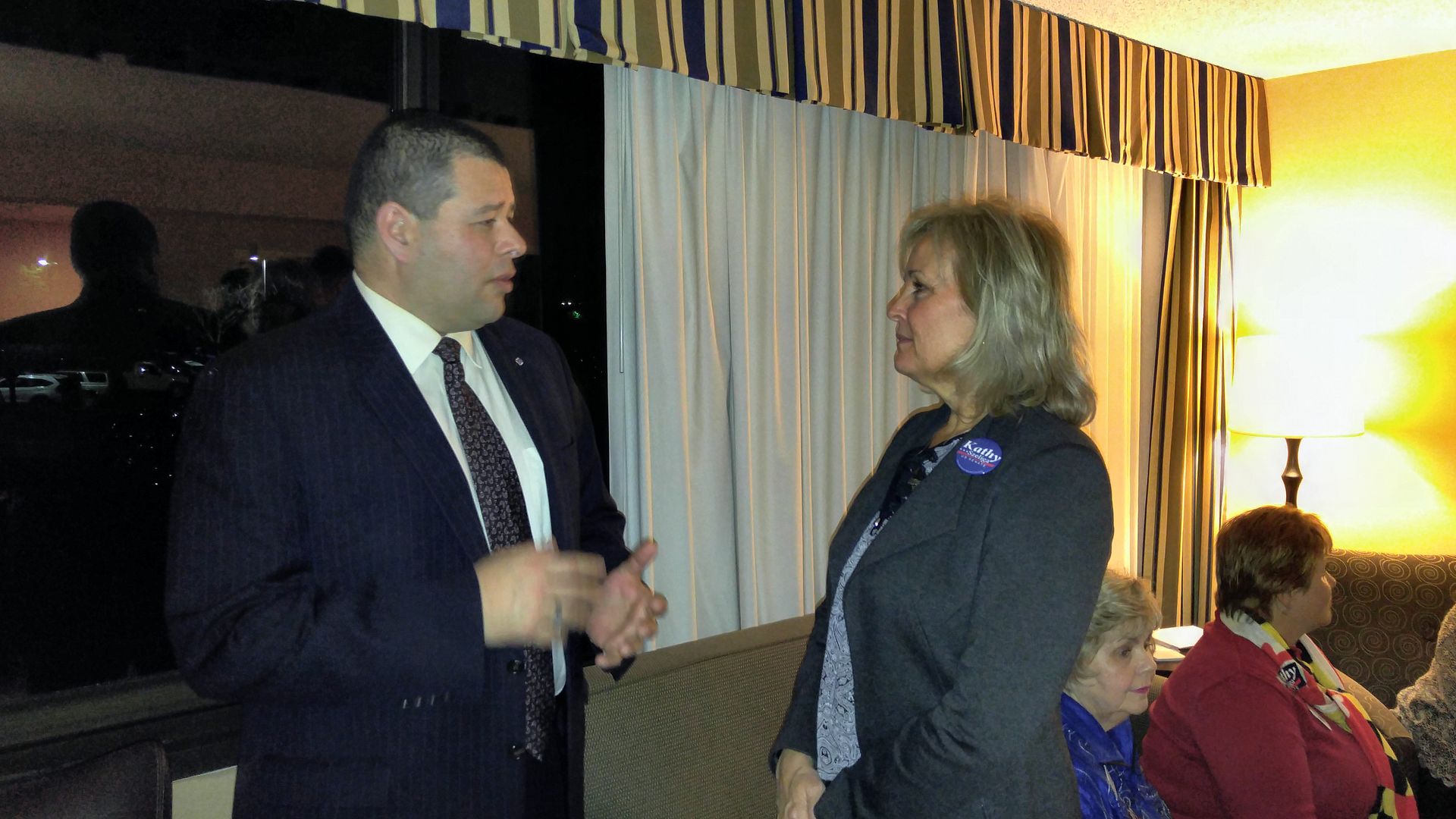 Along with the Congressman, Szeliga was there talking to the aforementioned Ivan Garcia-Hidalgo. I did mention to her that I was sad about missing her trip to Salisbury, but noted my cohort Cathy Keim covered it well for me. Hopefully Szeliga will be back here soon.
Just across a short hallway was the suite belonging to the Ted Cruz campaign.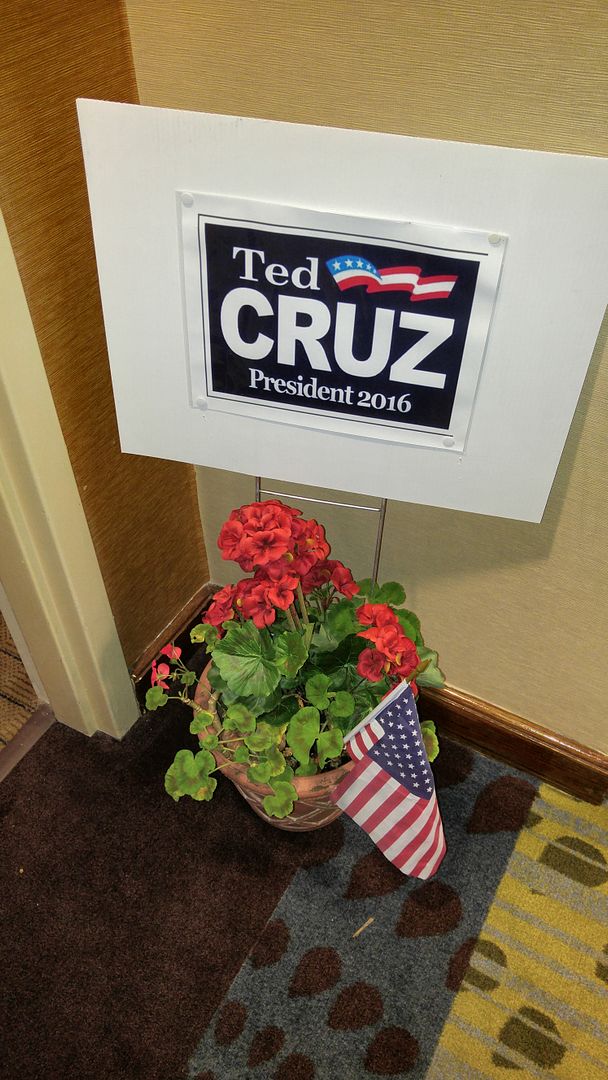 Let's get this out of the way: now that Bobby Jindal is out, among the remaining GOP field I would lean most toward Ted Cruz. They also had outstanding chili there. I just hope their field people are up to the task.
Their suite wasn't very busy, either – not like Marco Rubio's.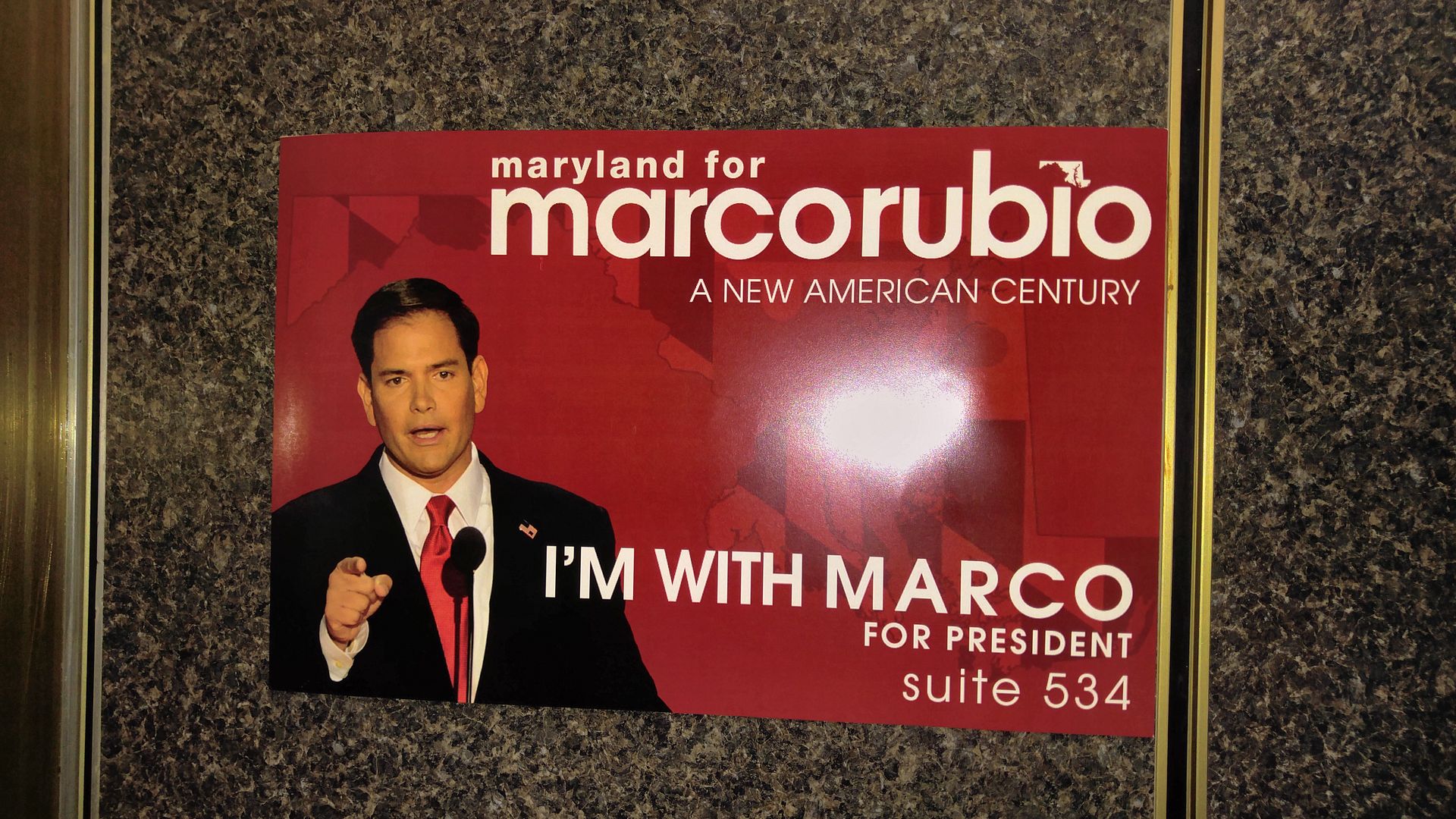 My photo doesn't do their gathering justice.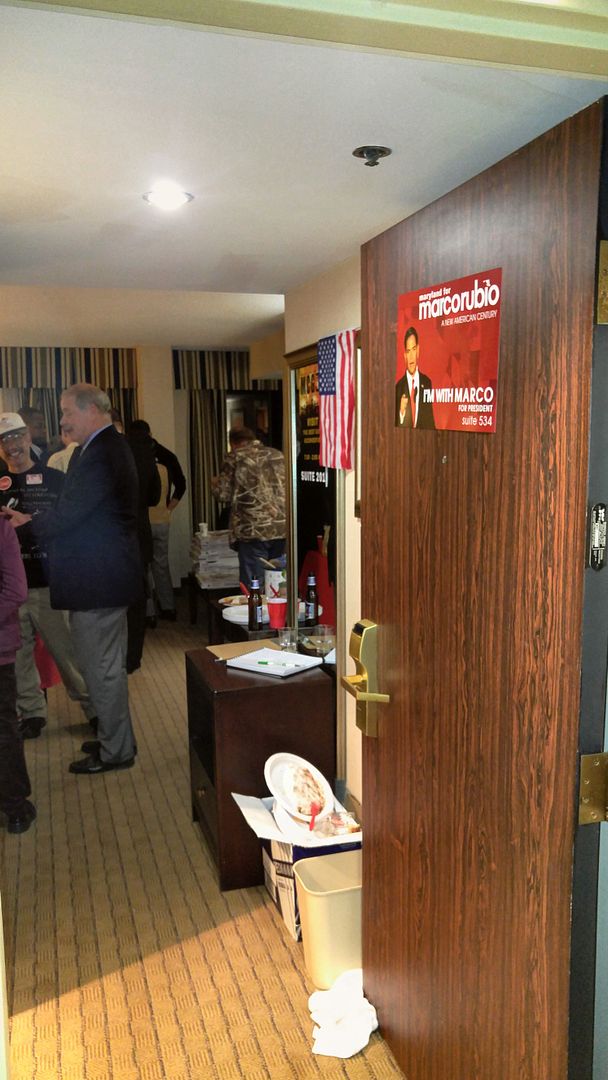 I get the sense that Rubio is the "establishment" choice now that Jeb's campaign is cratering. Maybe that's just me, but it's my gut instinct.
In taking so long to go through the suites I did and renew some acquaintances, I missed the ones on my floor – one of which belonged to this guy.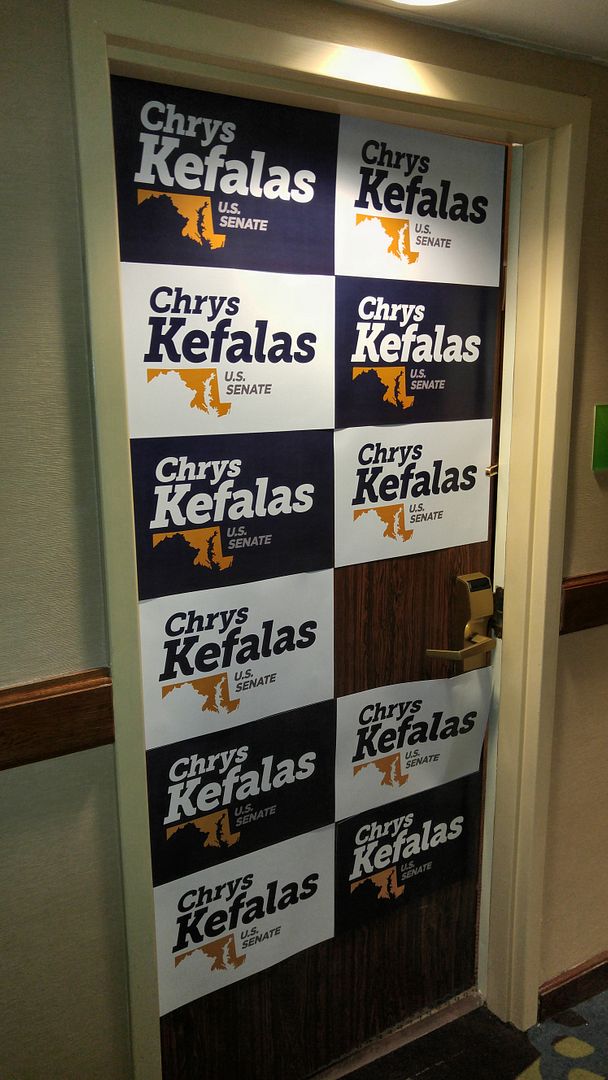 So it was not a slight on my part, as my plan was to do the ones on my floor last. Most of them respected the 11:00 or so closing time to get cleaned up and allow the neighbors some sleep, so I was just too late.
Since they were winding down, going to bed is what I did. In part 2 this evening I look at Saturday.