After a tremendously busy last few days, I'm finally able to catch my breath a little bit and take stock of where we are.
At the top of my site since last Thursday is the reporting on early voting trends. To me, this is key because it's not something Republicans have adapted to despite the pleas from the state party – until this year. As a whole in the state, Republicans and Democrats are utilizing early voting at the same rate which indicates turnout may be a tick or two better than expected for the GOP. And remember, polling is released based on a turnout model that they attempt to predict will hold true for the election, but there are so many variables. At this stage weather doesn't appear as it will be a factor, though.
I just finished downloading the last of the pre-election financial reports for most of those on the ballot locally in contested races. There may be a minor scandal here because I noticed District 37B candidate Rod Benjamin didn't have a report on file yet – he's submitted affidavits of limited contributions and expenditures through his campaign, but still has to file timely or face a $20 daily fine that comes out of his own pocket. In the last few days before the election I'll distill the numbers and see if any new trends develop.
By now I'm sure you've heard about the irregularities in voting machines in some areas; a phenomenon addressed by the state Board of Elections. But how about irregularities in support? Some local Republicans are outraged about two photos which have appeared on Facebook.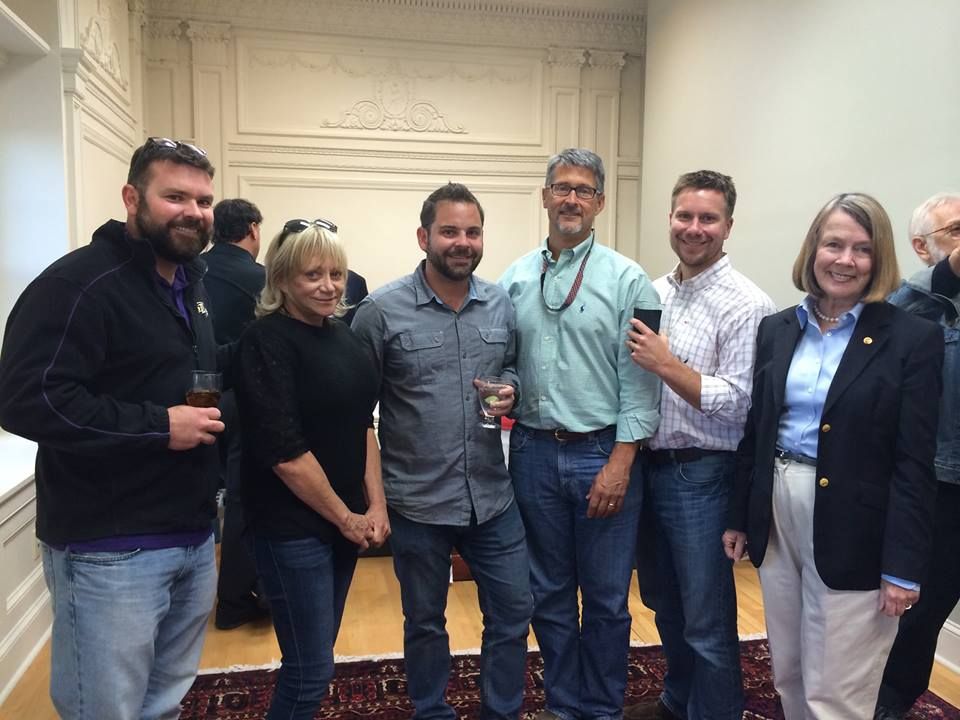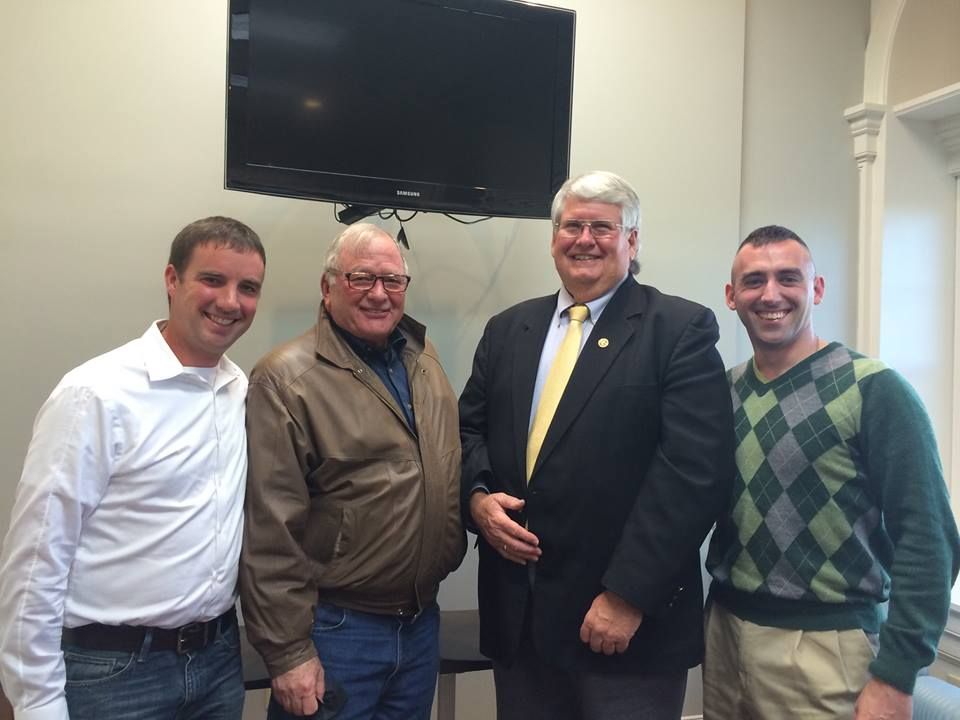 The photos were reportedly taken at a recent fundraiser for current Wicomico County Executive Rick Pollitt, who is a Democrat. In the top photo second from left is outgoing County Council member Stevie Prettyman. In the bottom photo is, left to right, County Council members Matt Holloway and John Hall along with Pollitt and Salisbury City Council president Jake Day. All three Council members pictured are Republicans, a trio which generally votes opposite Republican County Executive candidate Bob Culver (who is one of two to consistently oppose Pollitt.) While Prettyman is leaving, Holloway is in a good position to be re-elected since only one Democrat filed for two at-large posts, and Hall is unopposed for a District 4 Council seat.
My take on this: of course I'm disappointed with these Republicans attending a fundraiser for a Democrat, but the time to address this will be 2018 primary. Just file it in the memory bank.
And then we have this which just came to my attention from the Maryland Pro-Life Alliance.

Contrast that, if you will, to opponent Mike McDermott's support for pro-life causes such as the recent Eastern Shore Pregnancy Center dinner.
Jim Mathias has spent thousands of dollars – much of it money from PACs and out-of-district – trying to convince District 38 voters he's "always working for you." But the question is whether simply voting for or against a particular issue is "working." As a member of the majority party, he's in the position where his negative vote can be made with little consequence except to placate the people back home. He doesn't stick his neck out and publicly testify at a pro-Second Amendment rally or participate in a pro-life march, despite the fact his district would welcome that with open arms. We're just supposed to count the effort and not the results.
But there are more important items to deal with – I'm watching Game 7 of the World Series.