As they have in previous election cycles, the Salisbury University campus group PACE involved themselves with a candidate meet and greet this afternoon on the SU campus. While it looked somewhat modest at first glance, the event seemed to draw plenty of attention in the end.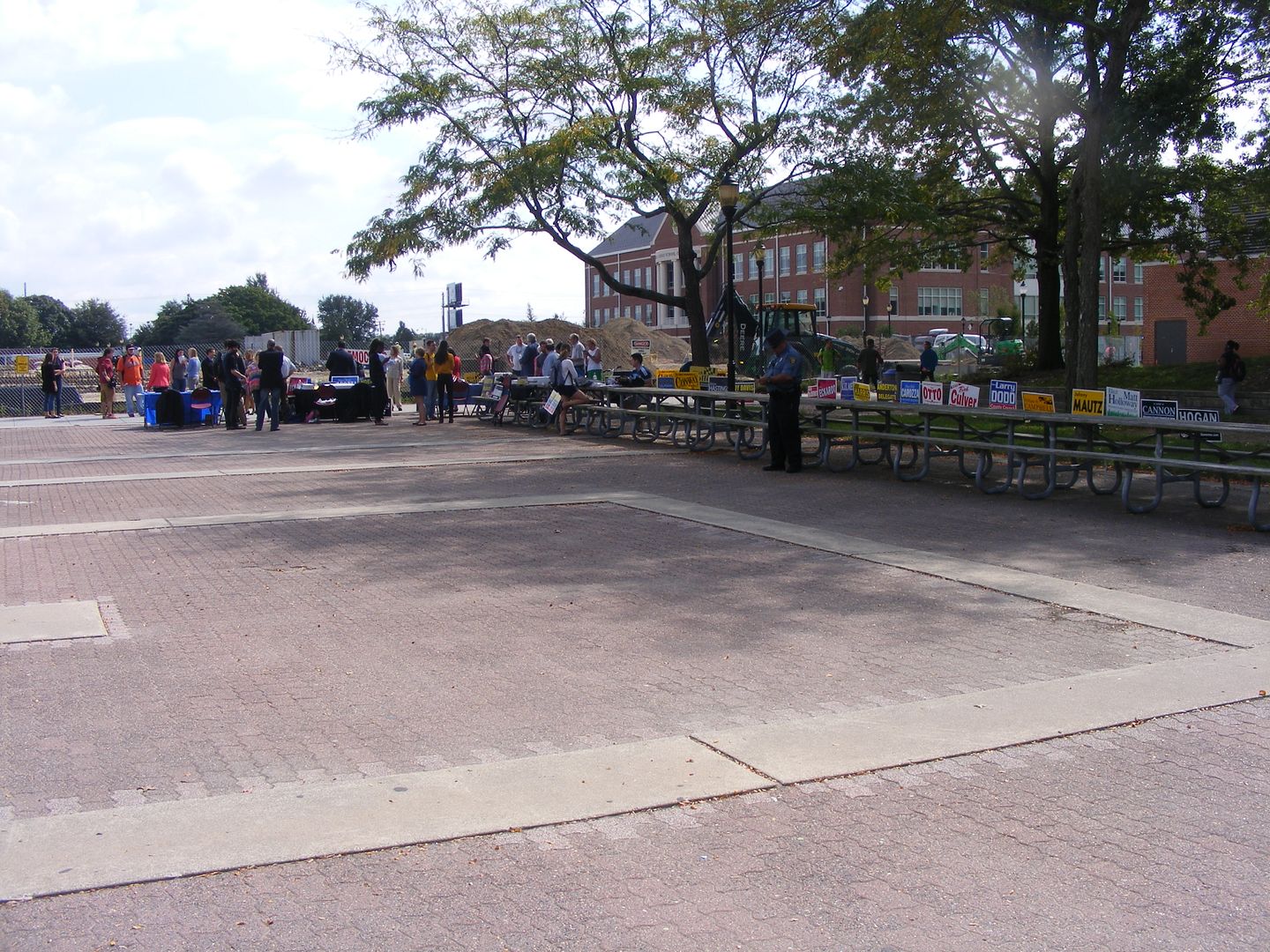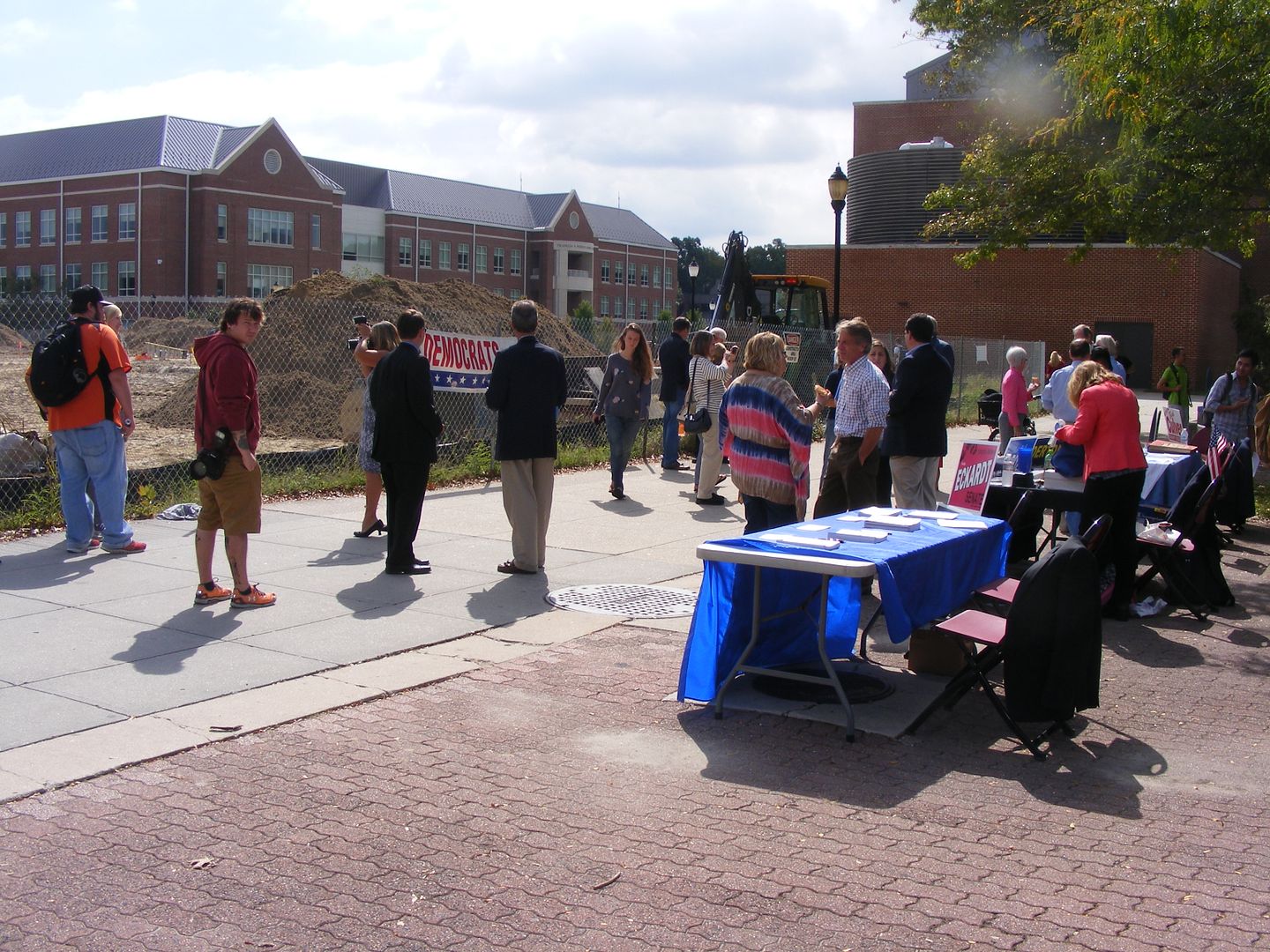 With participation from both major parties, and plenty of pizza to go around, students had a golden opportunity to interact with those who may be representing them in local and state government. Sadly, there was a disappointing lack of participation on their end, even with plenty of voter registration cards and absentee ballot forms available.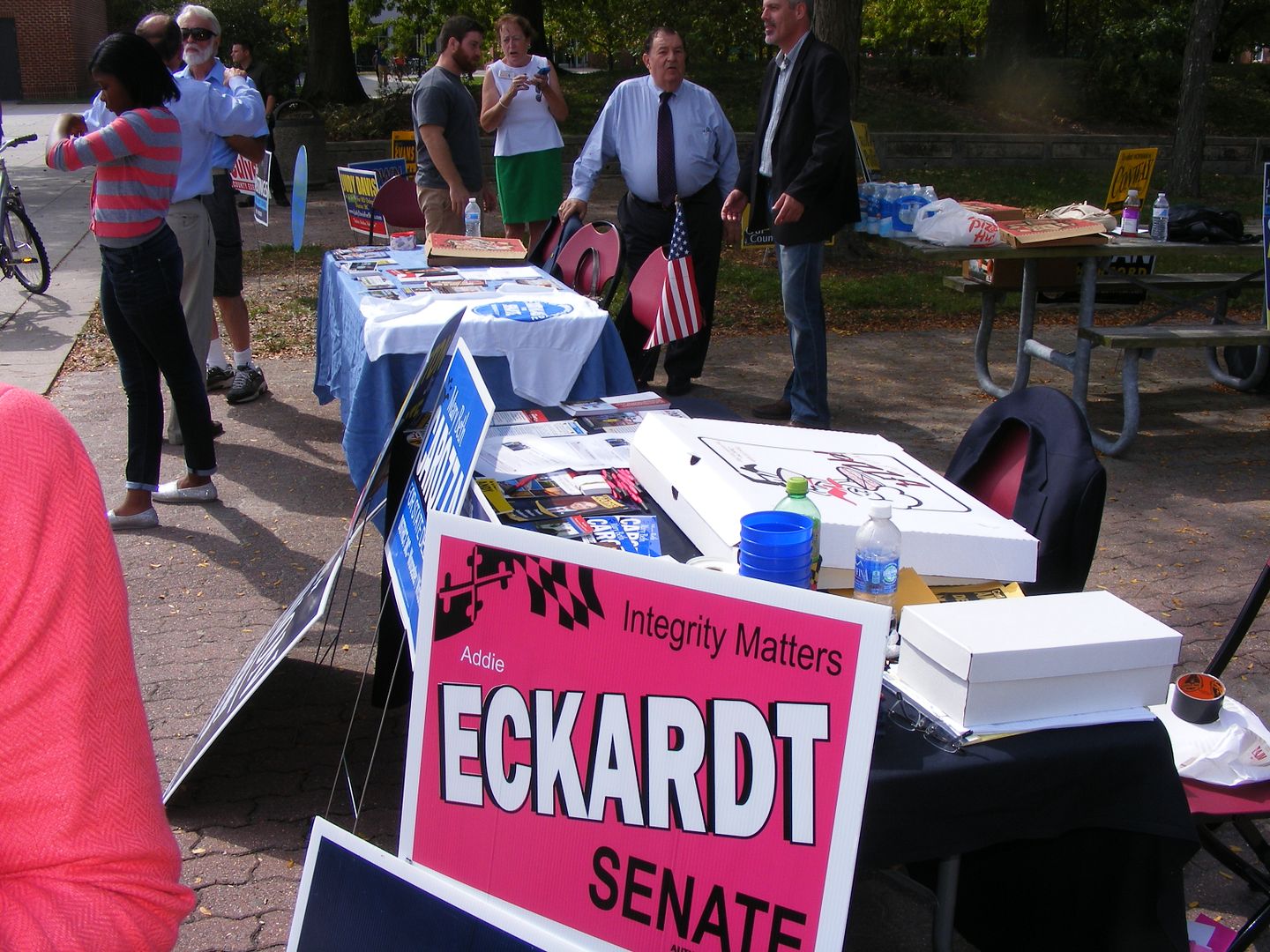 (I don't know what can be read into this, but the Republicans had large boxes of Pat's Pizza while the Democrats chose a number of smaller boxes from Pizza Hut. Just in my personal opinion – big win for the GOP, because Pizza Hut has taken Domino's old slot of "ketchup on cardboard.")
There was no shortage of signs, that's for sure.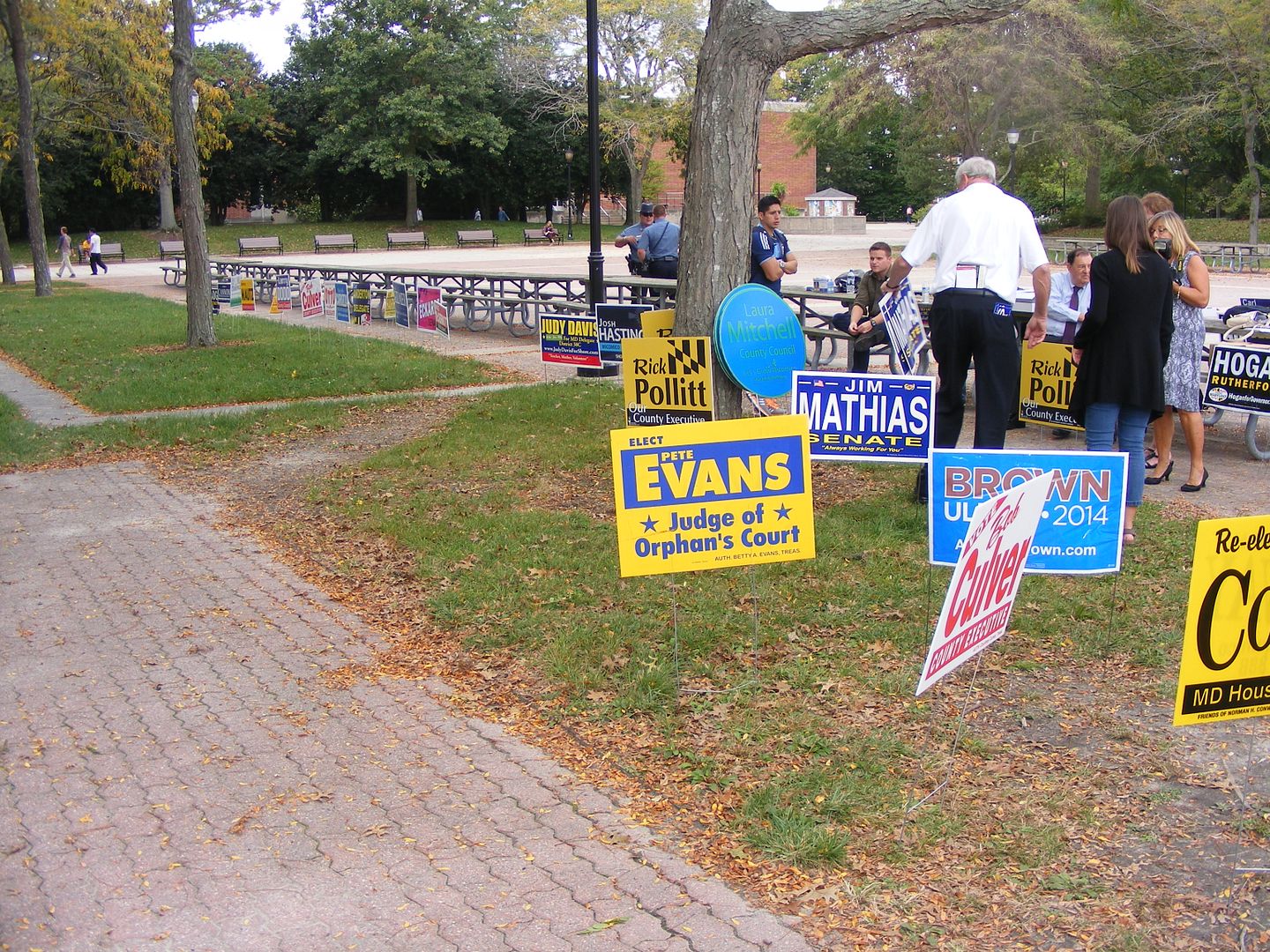 Nor was there a shortage of candidates. In the hour I spent over there, I spied Republicans Carl Anderton Jr., Addie Eckardt, Bob Culver, John Cannon, Mary Beth Carozza, and Christopher Adams. Democrats outnumbered them slightly, with Rick Pollitt, Laura Mitchell, Norm Conway, Keasha Haythe, Chris Robinson, Judy Davis, and Jim Mathias representing their team.
Addie Eckardt was the subject of this WBOC interviewer, but there was also SU press there, too.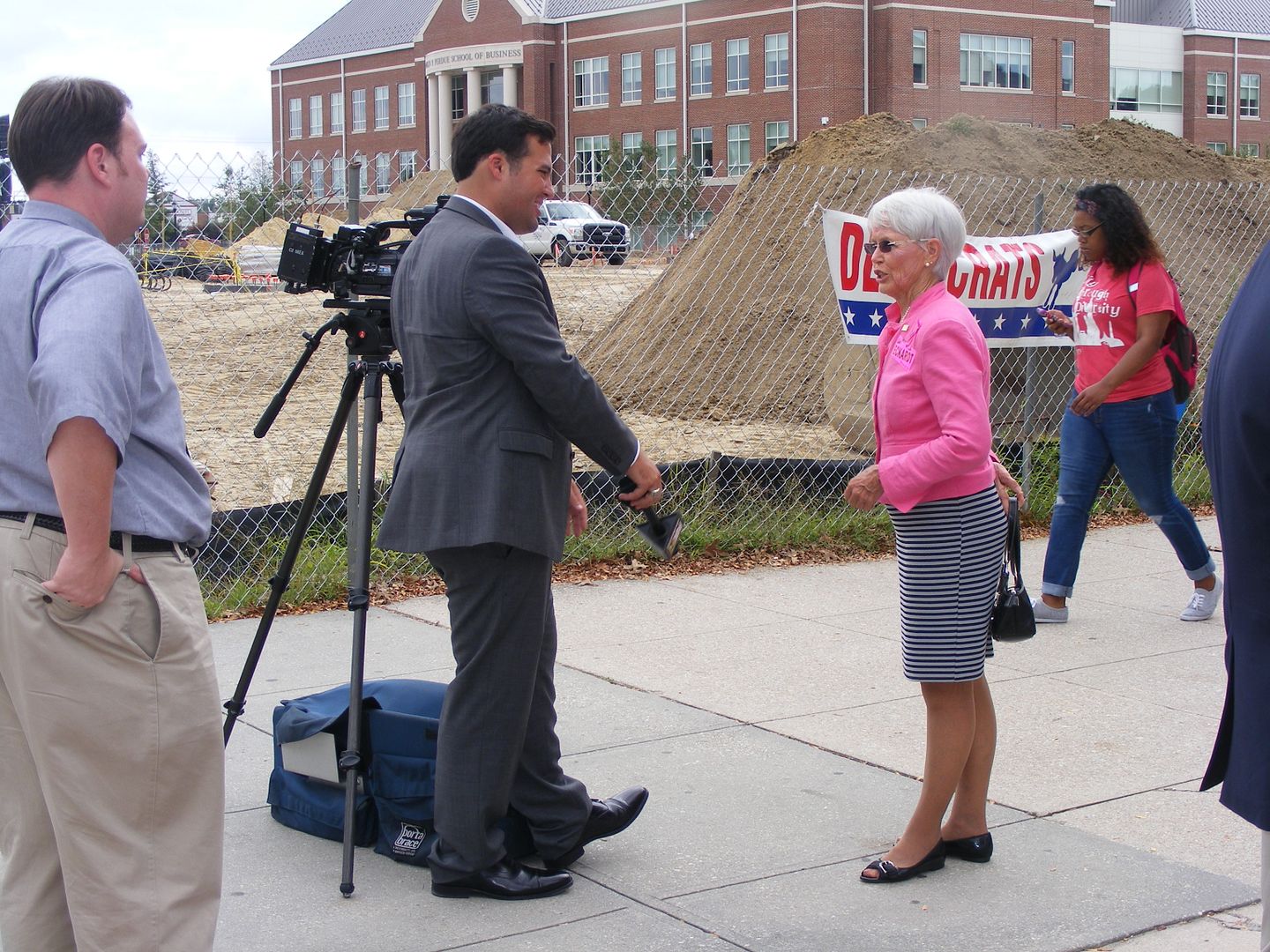 So participation was very good, particularly on the Delegate level. One thing I like about this type of event is that I get to say hello to my friends across the aisle, so I spoke at some length to Rick Pollitt and Laura Mitchell, and got to meet Judy Davis, who I'd not met before. Of course, I spoke to a number of the Republicans, too.
In terms of generating awareness on campus, I'm hoping this was a success. I noticed a lot of people walking by somewhat oblivious to the scene, which is a shame. Thinking back to my days on campus, though, I was somewhat apolitical although I voted in every election – but I don't recall having an opportunity such as this to connect with my state representatives when I was an undergrad at Miami. PACE should be commended for putting this event together, even with somewhat short notice.