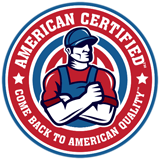 It was a varied palette of items written about on my American Certified blog, The Sausage Grinder. Maybe it was a little more like scrapple. Regardless, I made several contributions to the discourse.
For most of the spring and summer, I've been following a sort of obscure Commerce Department case regarding allegations of Korean dumping of a processed steel piping product called Oil Country Tubular Goods – it's strange that Korea is an OCTG producer when it has little oil. They made a decision favoring American steelworkers, which got positive reaction from a variety of interests.
One of those I quoted in the Commerce piece was the leader of the steelworkers' union. His fellows at the United Auto Workers got an unexpected surprise from Volkswagen, which let the UAW in the back door despite workers at the Chattanooga plant voting against the UAW in February.
The concept of economic patriotism was brought out last week in a letter from Treasury Secretary Jack Lew, who pressed Congress to do something about the practice of tax inversion, where companies transfer assets overseas to take advantage of lower tax rates. While I didn't bring up the argument in my piece, locally it's just like the practice of stores selling big-ticket items locating just across the Delaware line so they can advertise their "no sales tax" prices and hope to increase volume accordingly.
Finally, I restated the obvious: Obamacare rates will go up in 2015. In a government takeover of the health insurance industry, did you really expect otherwise?
As always, I'm working on new stuff for next week, with other stories to follow.