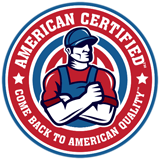 It's been a productive week for me over at American Certified. By the way, I know you read my blog there but have you ever checked out their selection of goods? Promoting American-made goods with the power of Amazon is a pretty good combination if you ask me – and even if you don't.
As you likely know, my blog is called The Sausage Grinder. But I made a "guest appearance" on another AC blog called The Urban Omnivore to talk about EPA rule changes affecting the coal industry.
Back on my home site I took a look at how the Obamacare health insurance tax, or HIT, is going to affect consumers and industry. It's part of the ongoing theme of the site, and why I called it The Sausage Grinder, as government can have an outsized effect on how we make things in America. Perhaps that's why manufacturing jobs lagged in the most recent employment reports.
But there are pockets of hope, and I found reason to celebrate positive developments in my home state. Maybe Cleveland's sports teams prolong the old "mistake on the lake" reputation (as a Browns fan, don't I know that) but there is a growing influx of younger, better-trained workers moving there.
I also followed up on a trade story which now involves the Teamsters, who have joined their steel industry brethren in asking for better enforcement. I can tell you that I just filed yet another follow-up which will likely be added Monday or Tuesday, depending on how my editor sees fit to include it. Look for that on next week's AC review, along with job prospects in a rapidly growing industry.