When I first began doing my Saturday music reviews, a goal of mine was to promote these bands and alert you as to when they would be in the area. It was a long shot that any would come, being unsigned, unknown, and all, but if you remember my very first review of an Australian group called Monks of Mellonwah, they will indeed be coming to the region.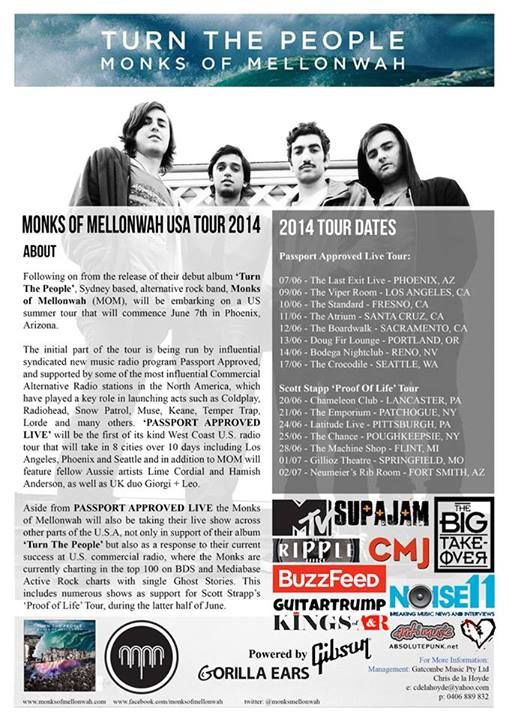 In this case, MoM is backing former Creed singer Scott Stapp on a handful of Northeast dates, with the closest to us being Lancaster, PA on June 20.
Since I didn't get something to review this weekend, I thought I'd pass that along. I've actually been meaning to do an update like this, but what got me thinking about it was my review last week and the fact Matt Townsend would be playing a show in Washington, D.C. in September. So I looked and a couple of the European-based bands are playing shows over there, while others seem to be content trying to promote themselves in other ways.
But I'm glad to be of assistance to Monks of Mellonwah, even if it's in a very small way. I remember enjoying the album when I reviewed it so I imagine the live show will be quite good.