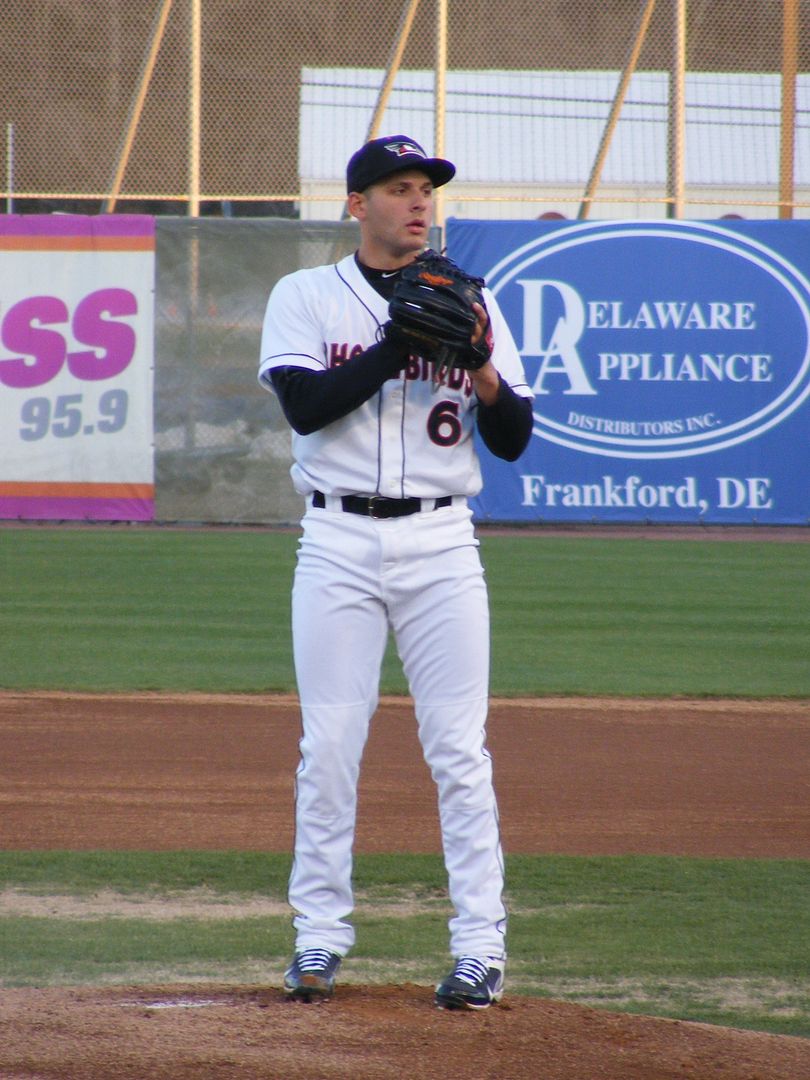 If the Orioles had their way originally, Austin Urban might have been here a season or two ago. In 2010 they drafted him out of high school in Johnstown, Pennsylvania as a 27th rounder – instead, he opted to go to Penn State before eventually transferring to Des Moines Area Community College in Iowa and then being drafted by the Cubs in 2011. While he signed with Chicago after the draft, he never threw a pitch for their organization because he missed an entire season with a back problem before drawing his release.
Long story short, it's been a series of nicely documented personal and professional detours, but perhaps Urban is now where he needs to be. So how is he doing?
Austin put together a decent campaign for Aberdeen last season, going 3-5 with a 3.32 ERA and 1.56 WHIP, mainly due to a high rate of walks – 29 in 57 innings. (However, 21 of them came in his first four professional outings, covering 21 1/3 innings.)
Still, if there's one weakness in Urban's game, it is that tendency to give up walks – so far this season he's allowed 30 in 52 1/3 innings, and with just 30 strikeouts to go with them it doesn't seem Urban has yet mastered a put-away pitch. But the overall numbers are improving after a tough start, as Urban is 3-4 with a 4.47 ERA. A 1.68 WHIP is still too high, but Urban has done a good job as the successor to the promoted Jimmy Yacabonis as closer, garnering four saves in the second half.
Austin seems to pitch better in a bullpen situation. He was the #6 starter in the six-man Delmarva rotation to start the season but was moved to the bullpen by mid-May when results weren't those desired by the Orioles. But with his whirlwind career, it's easy to forget he just turned 22 last week so his development isn't necessarily behind schedule and the Orioles obviously thought enough of Austin to give him another chance after he spurned their original draft offer.
Urban will be a story to follow in the coming months, to see if he can improve his game enough to keep being promoted up the system.