In lieu of a review this week, my WLR feature is hitting the big six-oh with some scenes from last weekend's Concert for a Random Soldier, which occurred at American Legion Post 28 in Oak Orchard, Delaware (close by Long Neck.) This is one of a handful of local fundraising concerts that have become a tradition, with another I generally frequent being (Save the) Breastfest in September during Bike Week.
There were actually eight bands and four acoustic acts on the CFARS bill, with the latter reserved for set changes. We arrived later than planned, so we missed exactly half – these were mainly the oldies acts (Oh Boy, 33 1/3, The Runner-Ups, and The Funsters) and two acoustic ones (The Volcanoes and Bryan Scar.) In fact, we arrived just as the Mari Hill Band was closing up shop.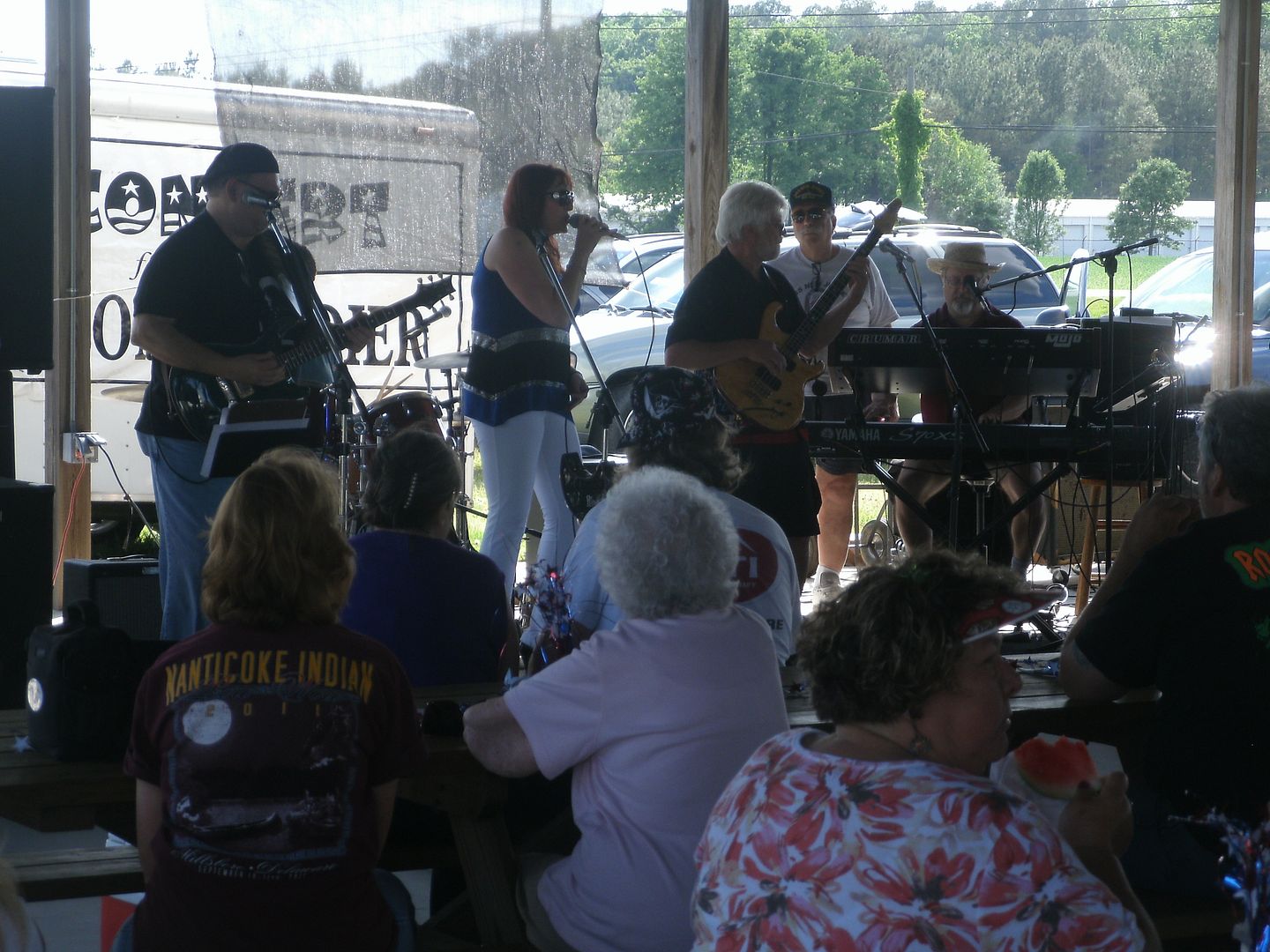 Since there was no acoustic act slotted after Mari Hill, I wandered around a bit. Earlier in the day there was a car show, but by the time I got photos this old guy was pretty much all that was left.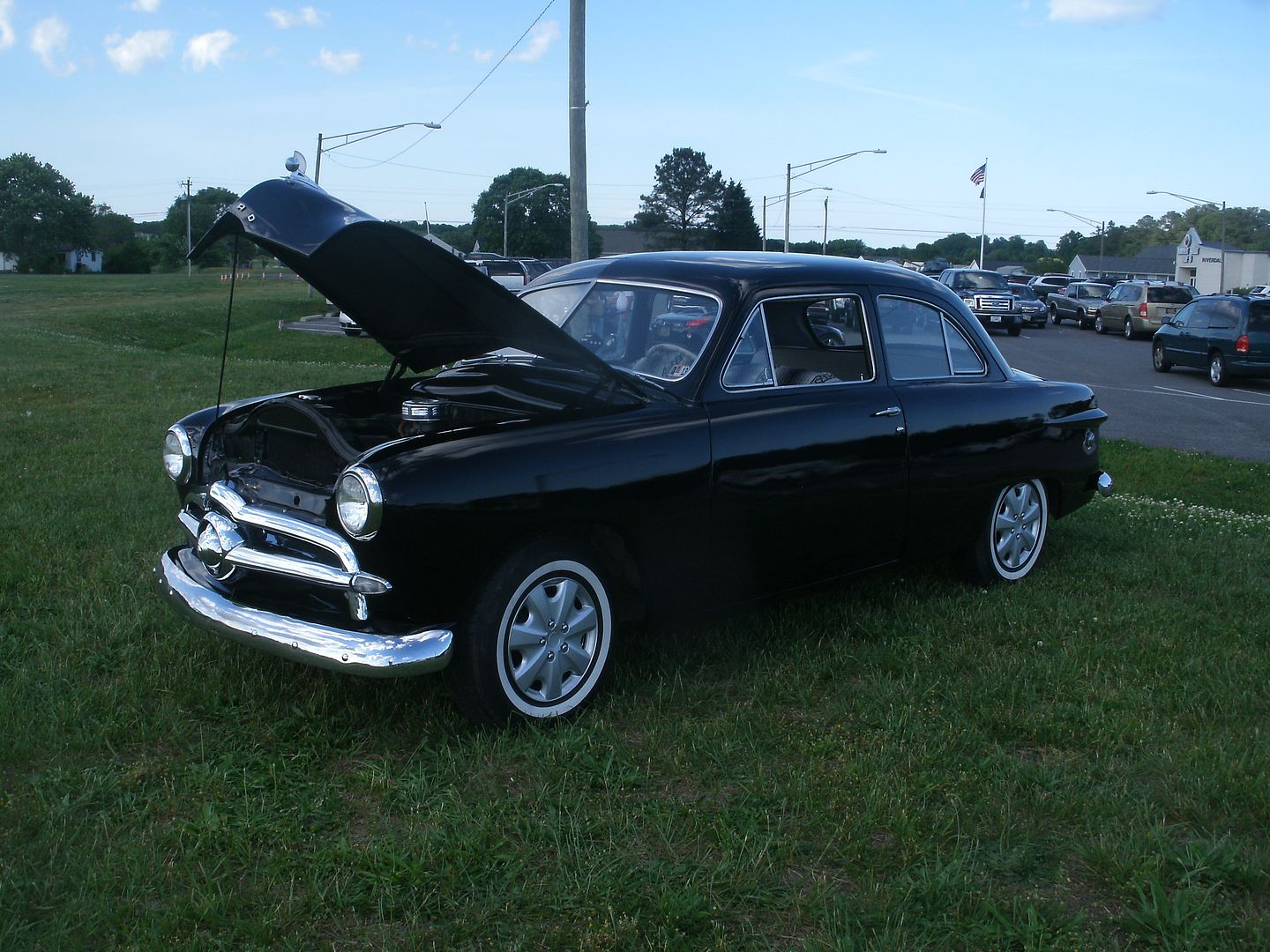 As a little bit of history, the CFARS was set up in memory of Chad Clifton, a Delaware native who was killed in Iraq in 2005. A foundation was set up in his name, with this particular event benefiting an organization called Guitars for Vets.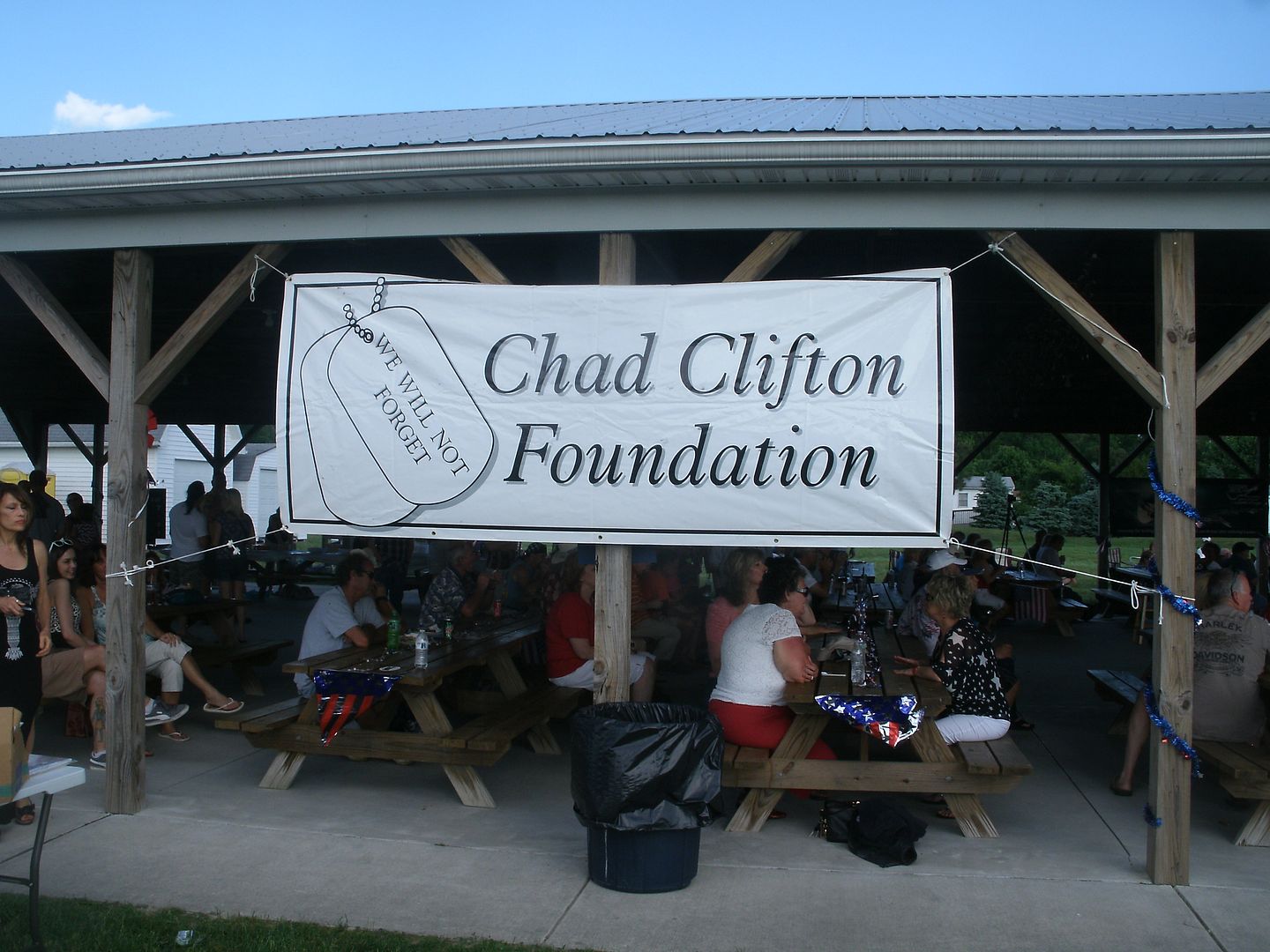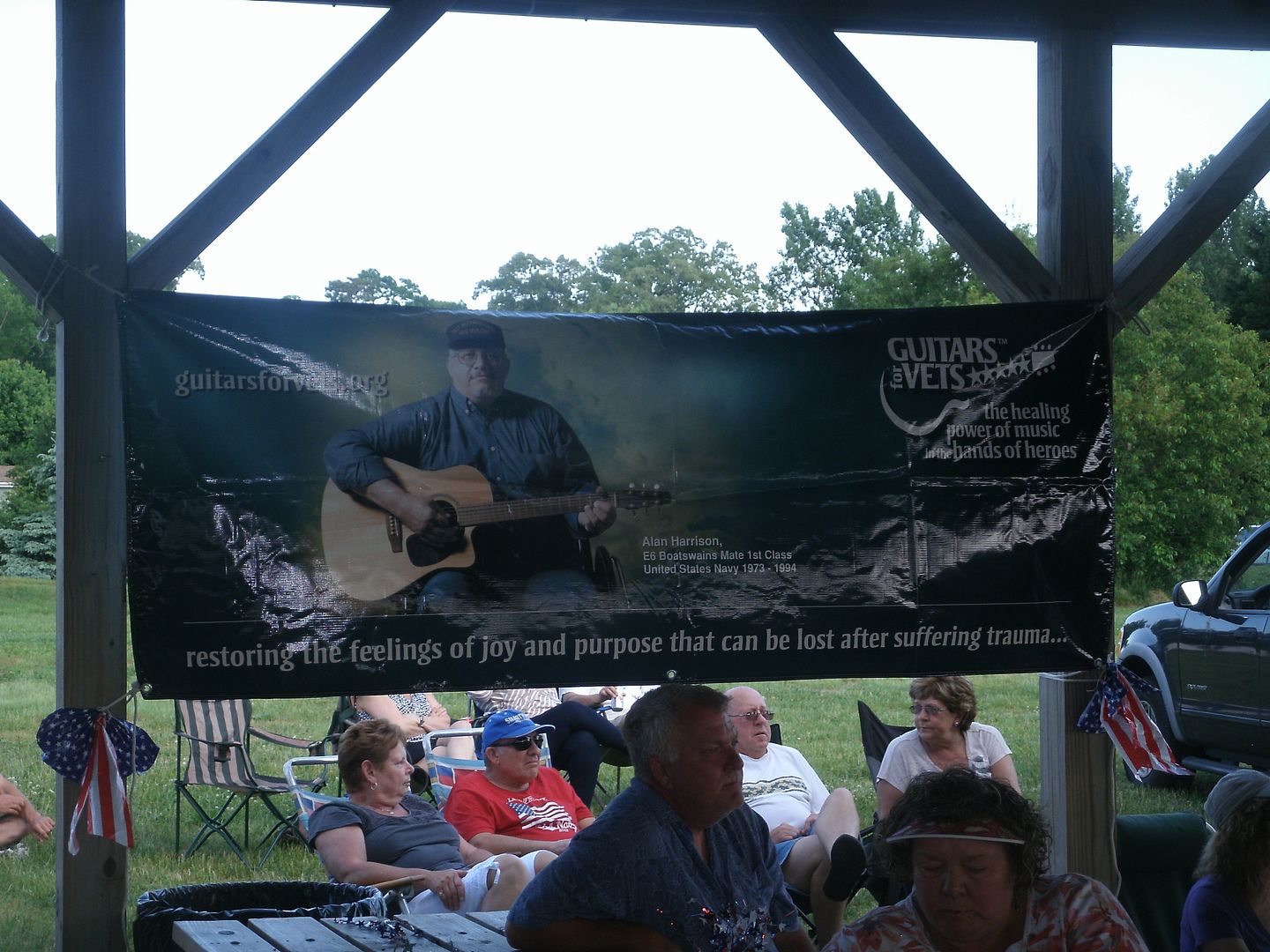 In keeping with the veteran theme, the Veterans United Outreach of Delaware had a trailer full of information as needed.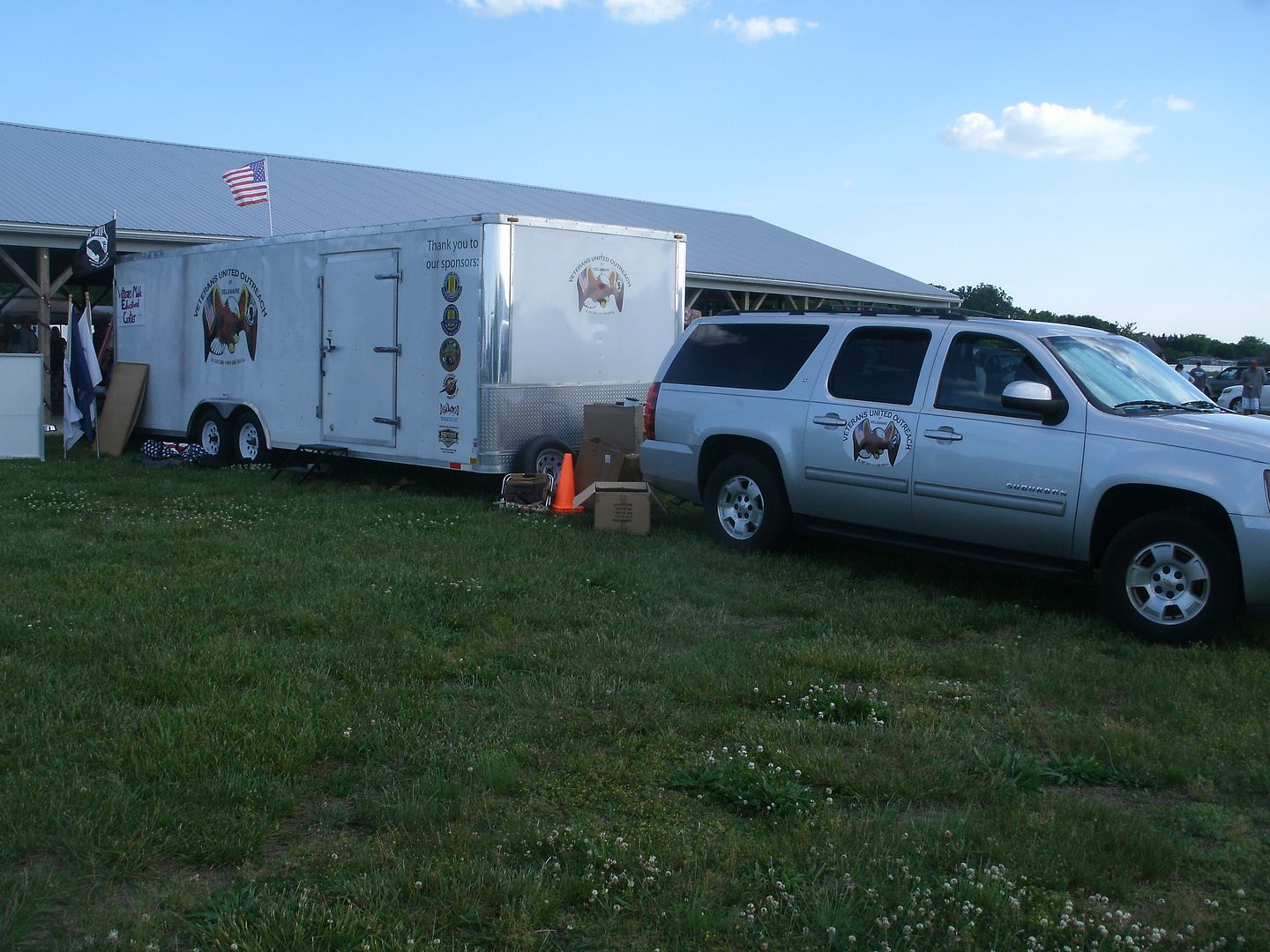 After all that, the hard rock of Factor was ready to hit the stage. They definitely appealed more to the Iraq and Afghanistan set than the Vietnam-era veterans.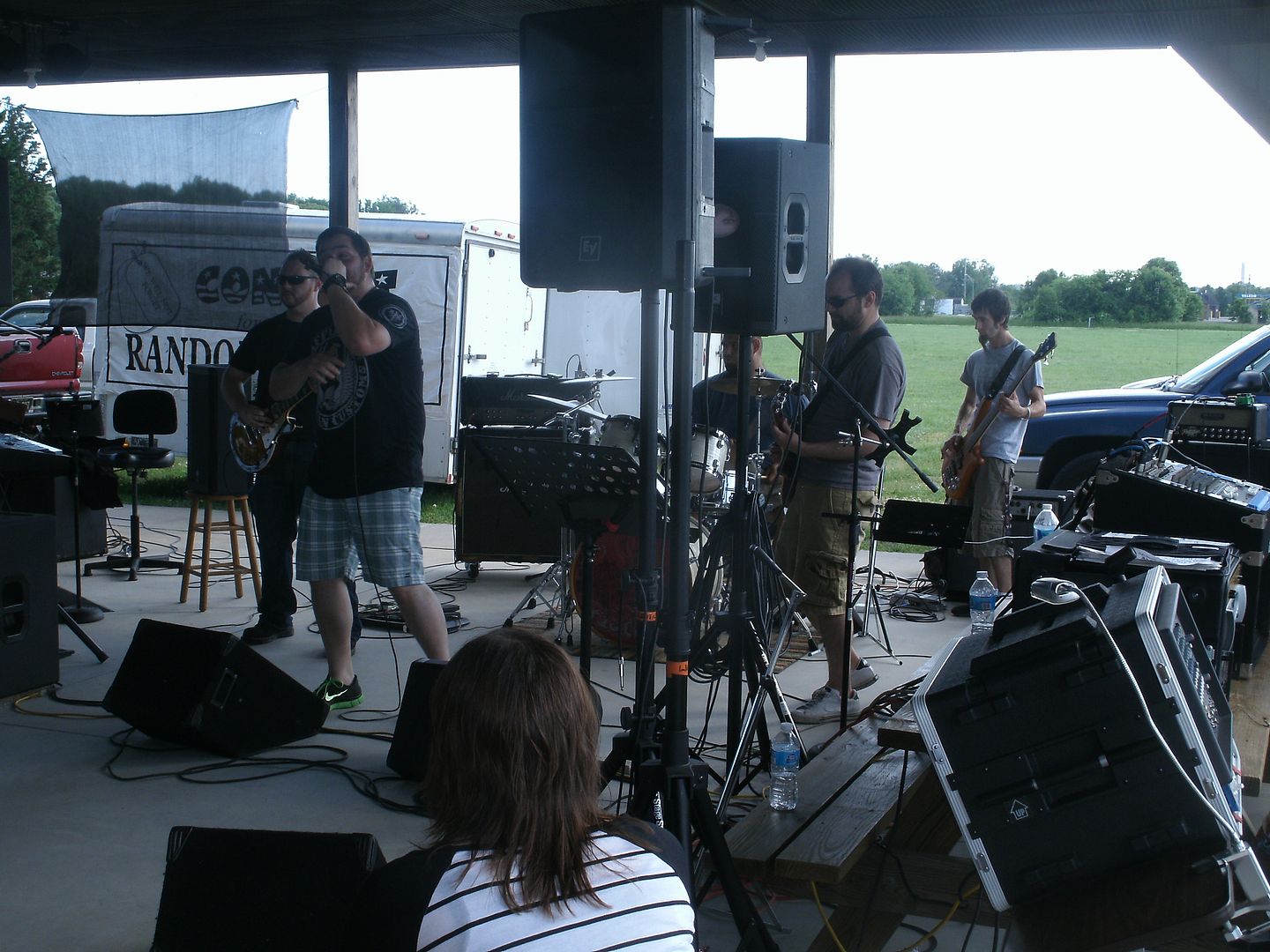 Unlike the other groups, they slammed out a diet of originals with the exception of a song Chad often requested from them, "Paint It Black" by the Rolling Stones. Their version was a little more amped-up, though.
So it seemed a little jarring to hear the acoustic duo called Dog and Butterfly, playing a variety of lighter classics. Jim and Michele Hogsett have honed this act for several years as a side project to the former Semiblind.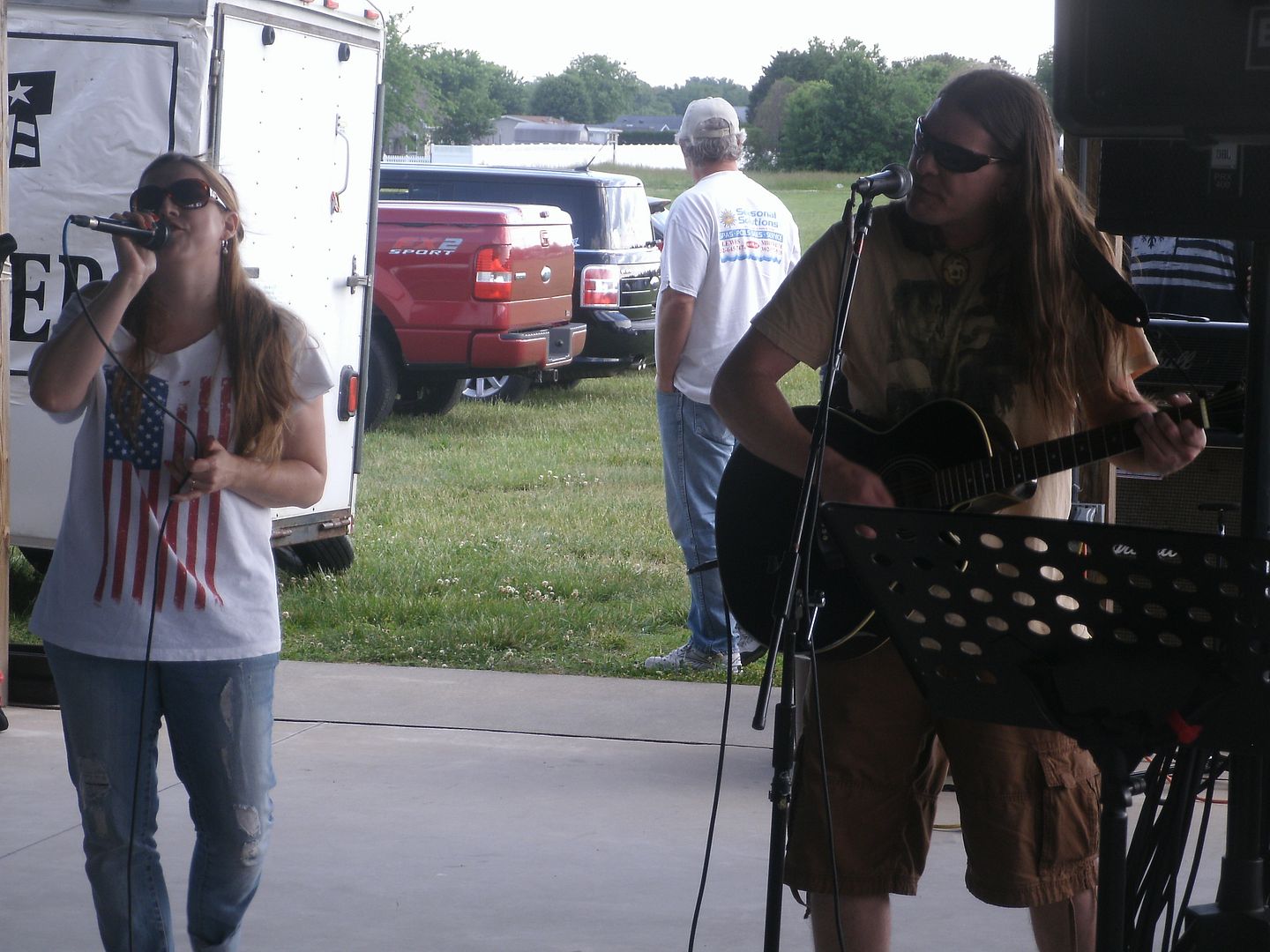 They played while Judy Sings The Blues set up. And Judy was exactly as advertised.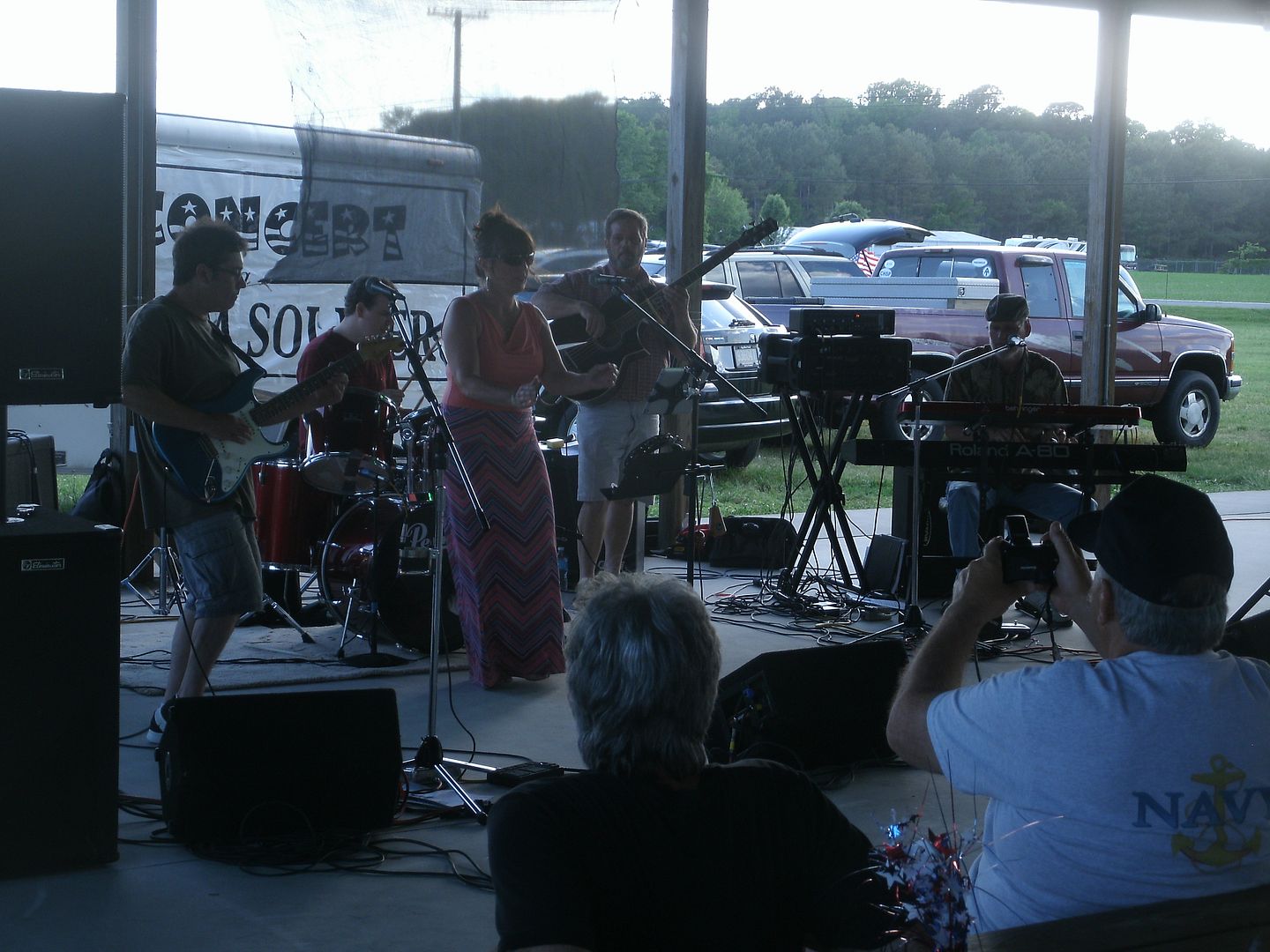 If you don't believe me, here's their set list.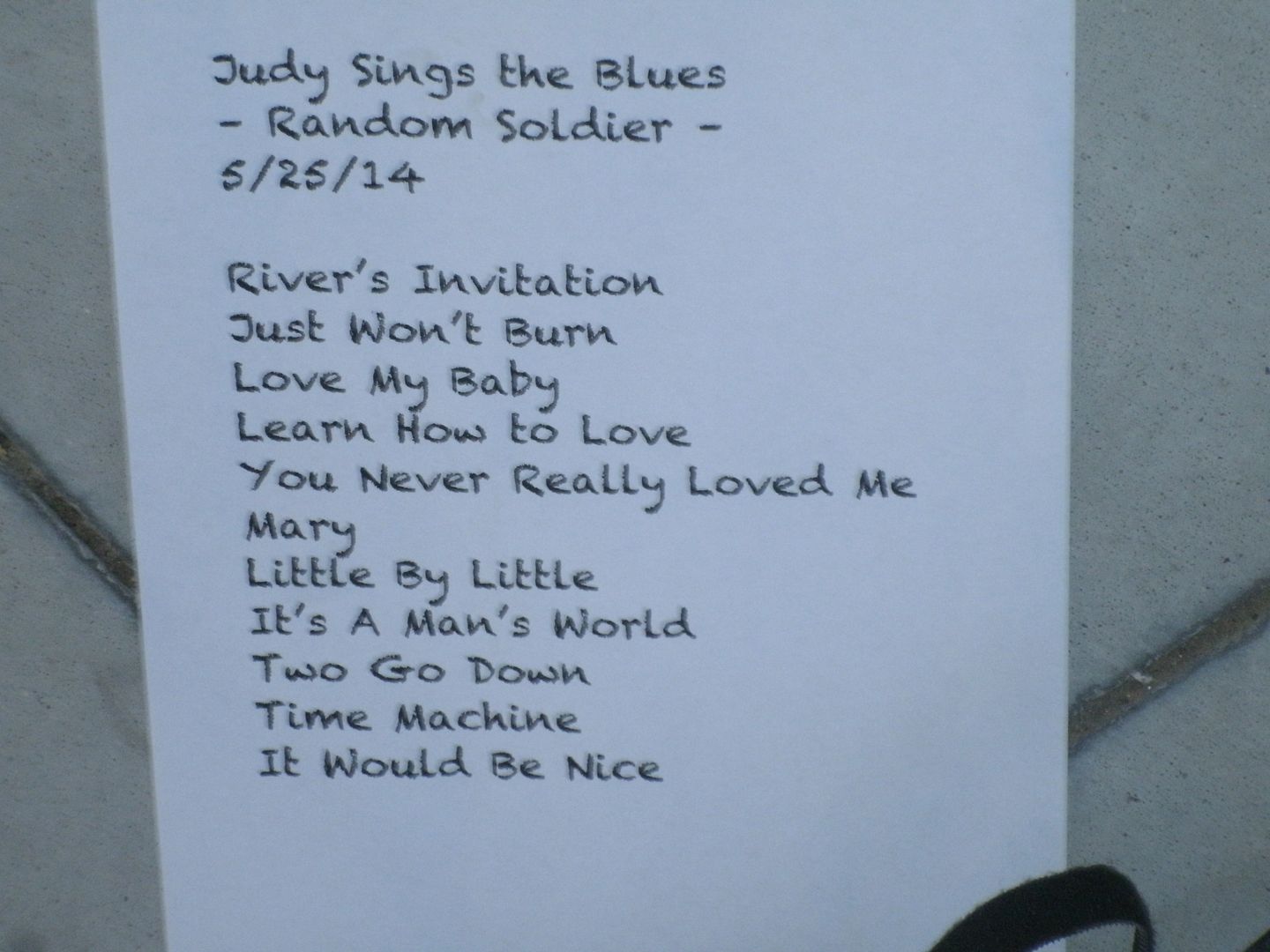 The day's final acoustic act was Captain Mike and Joe Garvilla, who had fun with some easily-adapted songs like "Jack and Diane."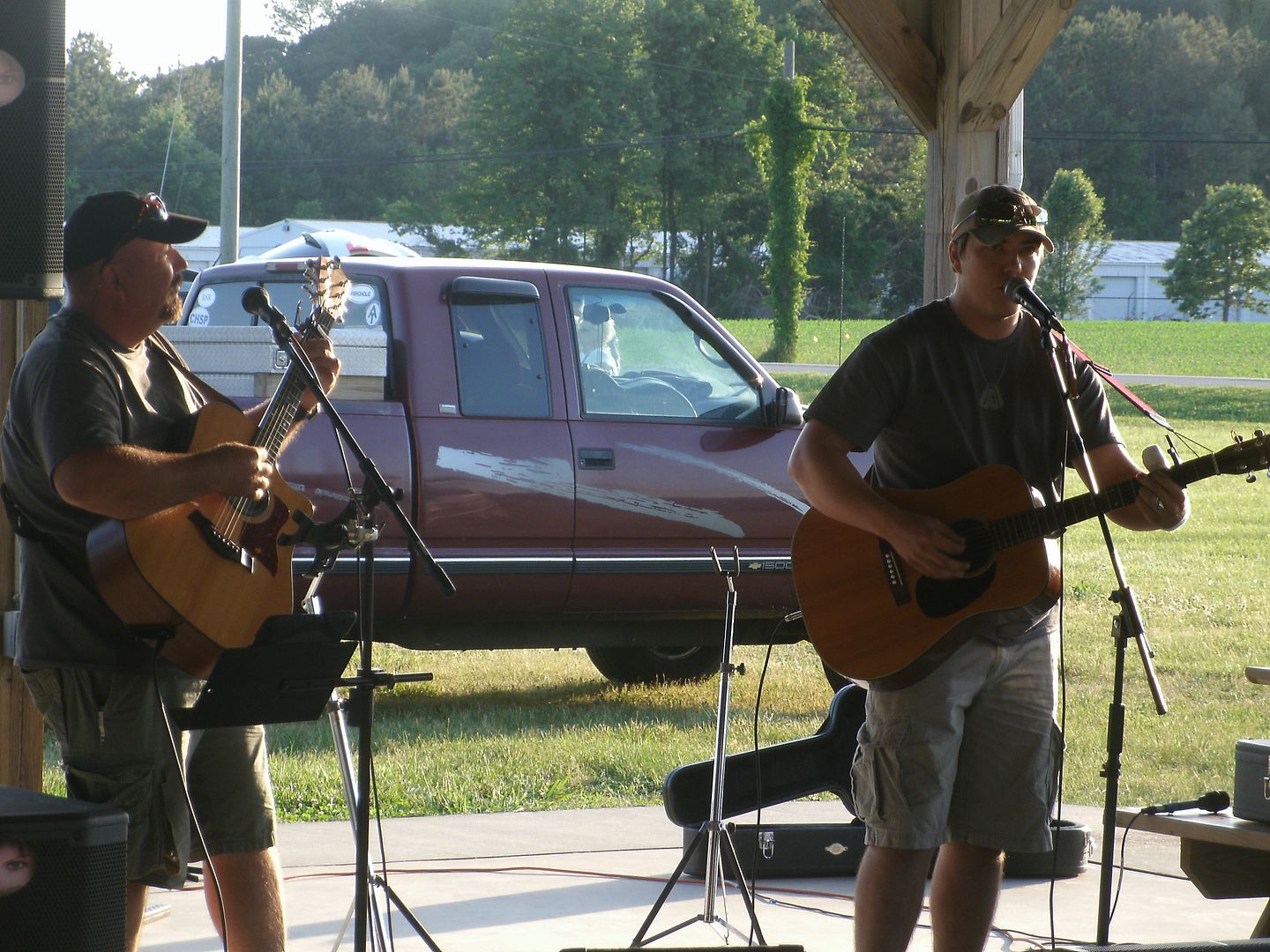 I noted earlier that Jim and Michele Hogsett were in "the former Semiblind." Over the winter they decided to change the name to Something Grey.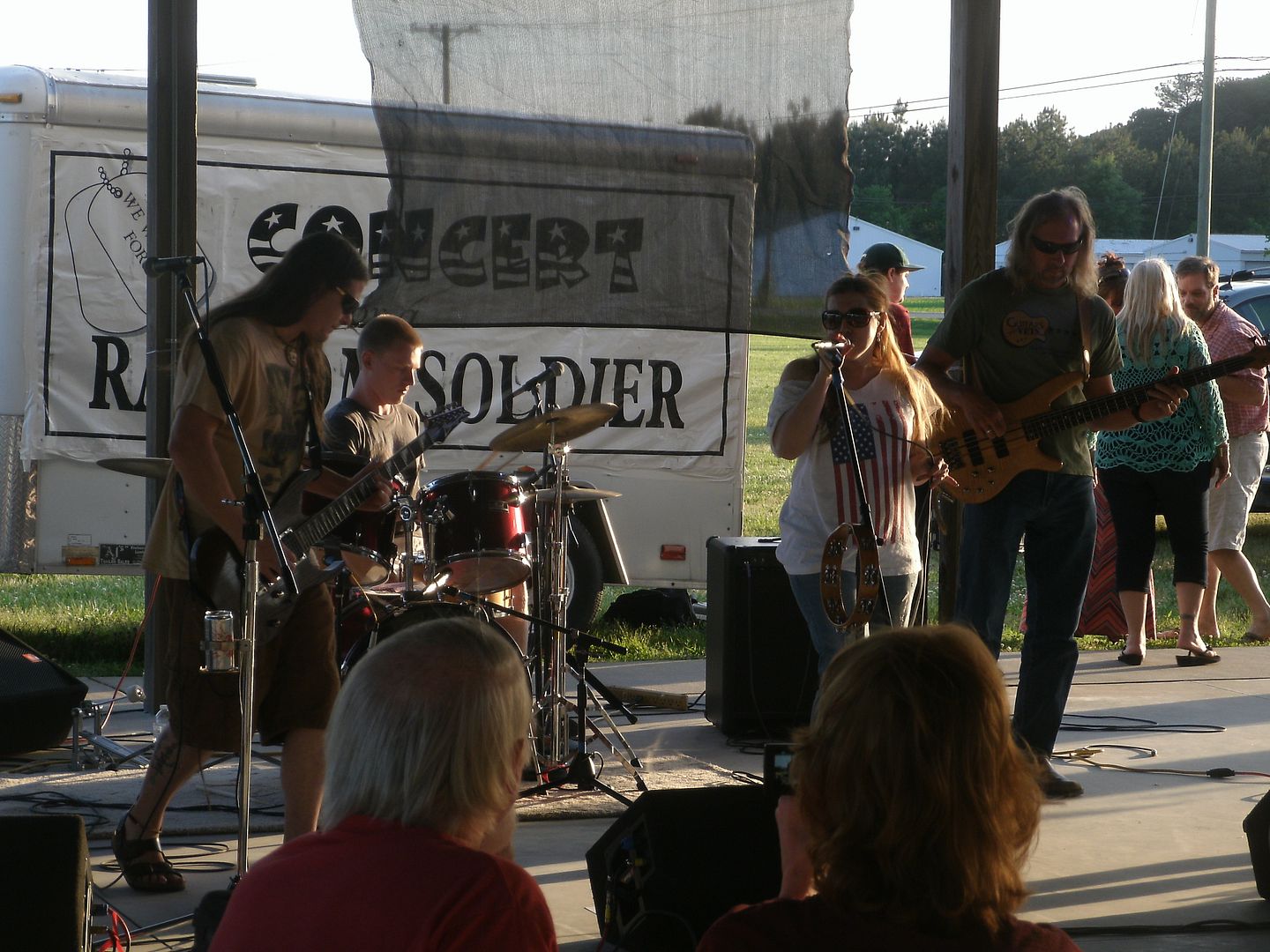 It was many of the same staples that Semiblind did so well, except for some issues which affected their sound – the bass kept cutting out. I happened to see their set list afterward as well – the stage area was littered with them.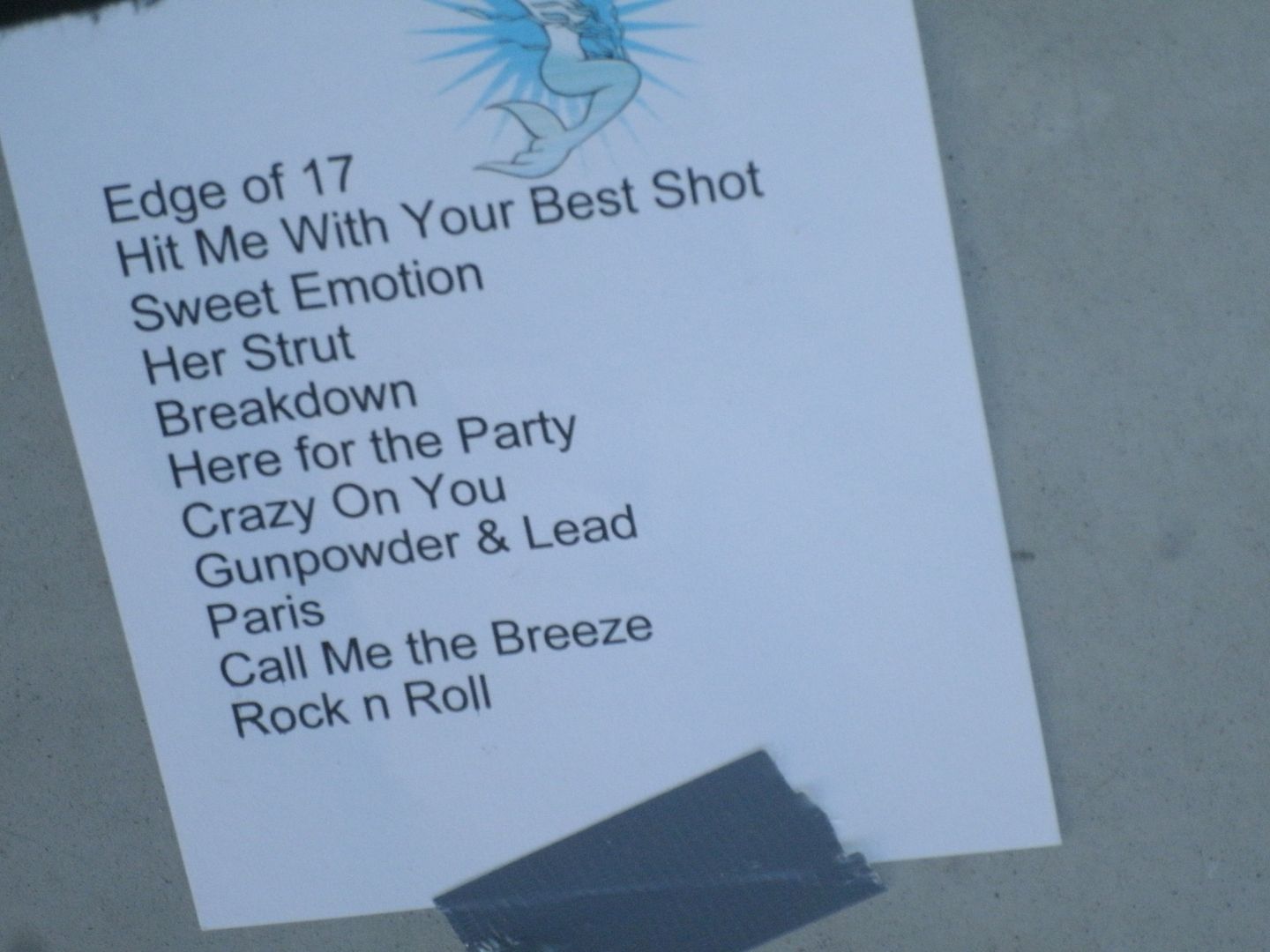 I was pleased to hear them bring back "Sweet Emotion," which was one they had on the shelf for awhile. On the other hand, I don't think I'd heard "Her Strut," which shows how they massage their songlist as time goes on.
So as the sun set on a beautiful night and the crowd went home, we looked back on a gorgeous day.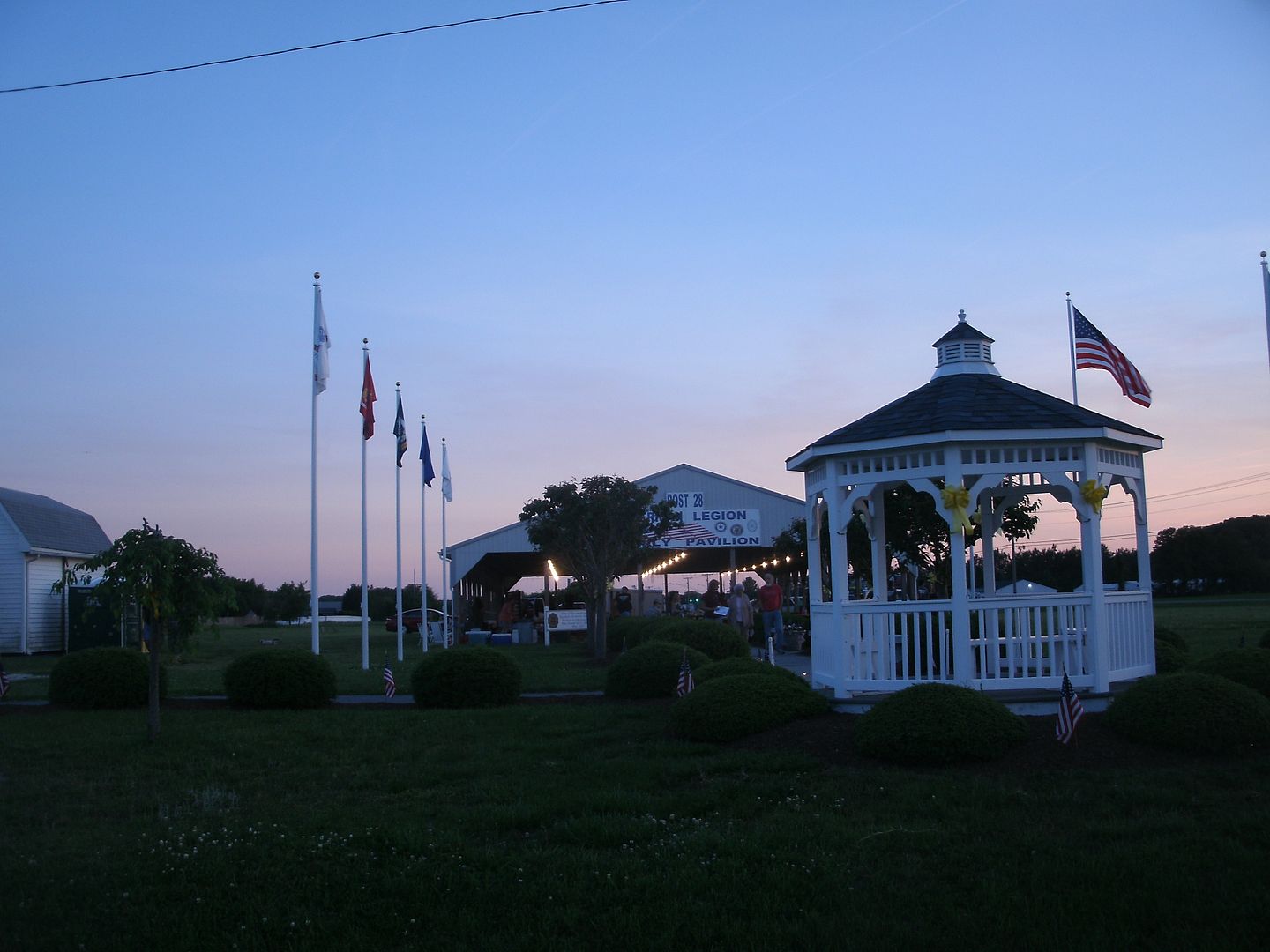 Next year (May 24, 2015) will be the 10th annual event, and it seems like they've found a good formula for success – good enough that they ran out of chicken to grill because so many came. If I can make it, I'll be there and so should you.