Last night was worth the effort. Normally I'm not one for driving a couple hours to be with people I don't really know, but the exception was made and it leads to this post today.
The occasion: the debut of a new enterprise I have a part in, called American Certified. And they threw a nice little party to commemorate their launch.
The concept of the company is relatively unique: it serves as a clearinghouse for American-made products, making them easier to find, with the "Certified" portion being a label which not only demotes that it's American-made, but allows consumers to shop for products based on over 100 different traits, potentially even creating specialty stores. If I wanted to buy a product from a woman-owned Republican company, they could give me a list. Yet it harnesses the power of Amazon to handle the part it does best, selling and delivering the product.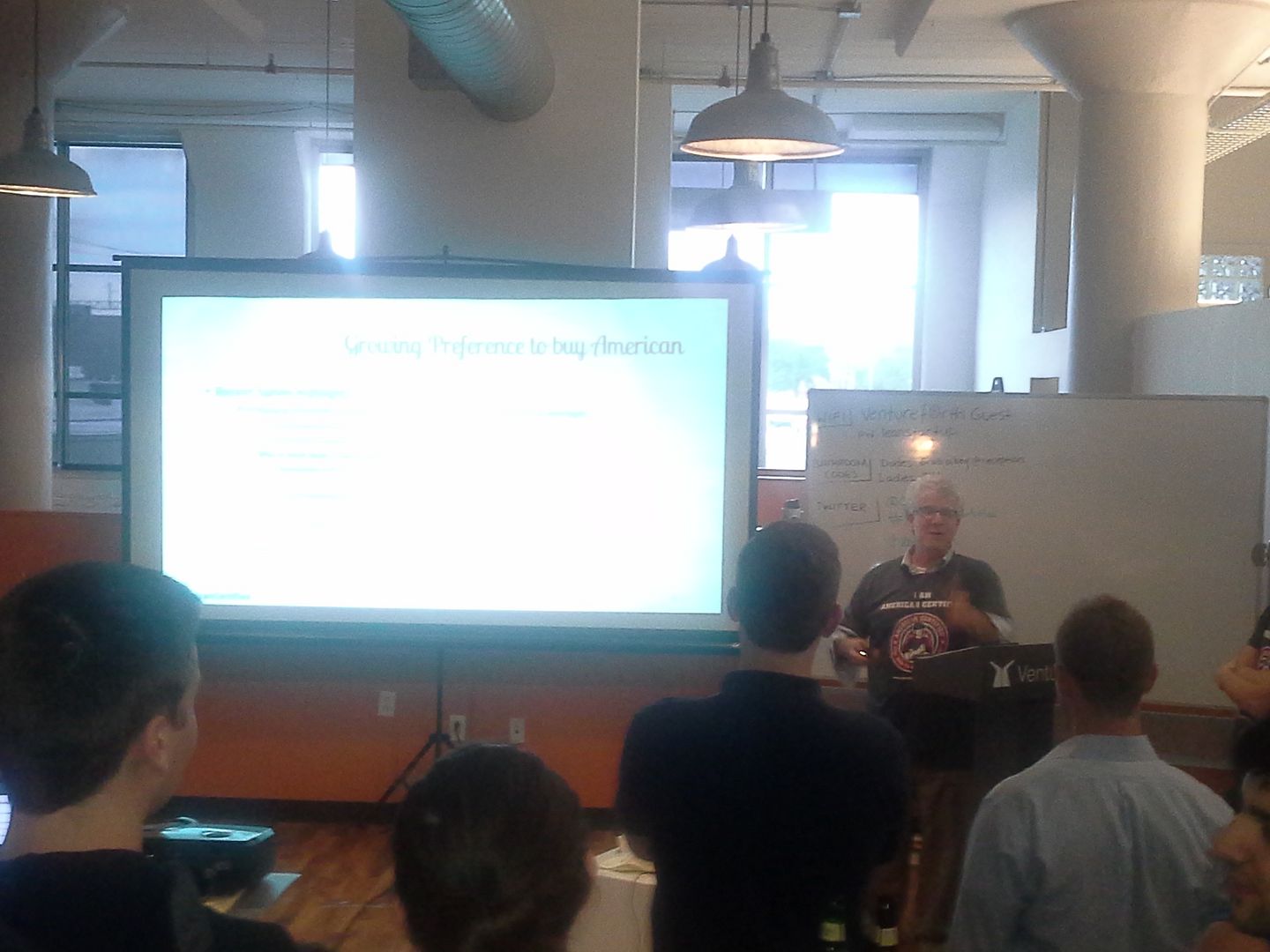 The project is the brainchild of "serial entrepreneur" and inventor Marvin Weinberger, who explained that in the past he'd had opportunities to manufacture his products overseas but resisted out of love and loyalty to America – his parents both immigrated to this country as his mother was a survivor of the Warsaw ghetto. Now he believes "I'm on the right side of history" by promoting American-made products, and he did the market research to back up this belief. As of the launch, there were 1.7 million products available, with another 8.4 million "in the pipeline," according to Weinberger.
Nor was it an easy task, said Weinberger, as they restarted the process six times in eighteen months before finally assessing, "we cracked the code." And so, with a virtual ribbon cutting, they were underway.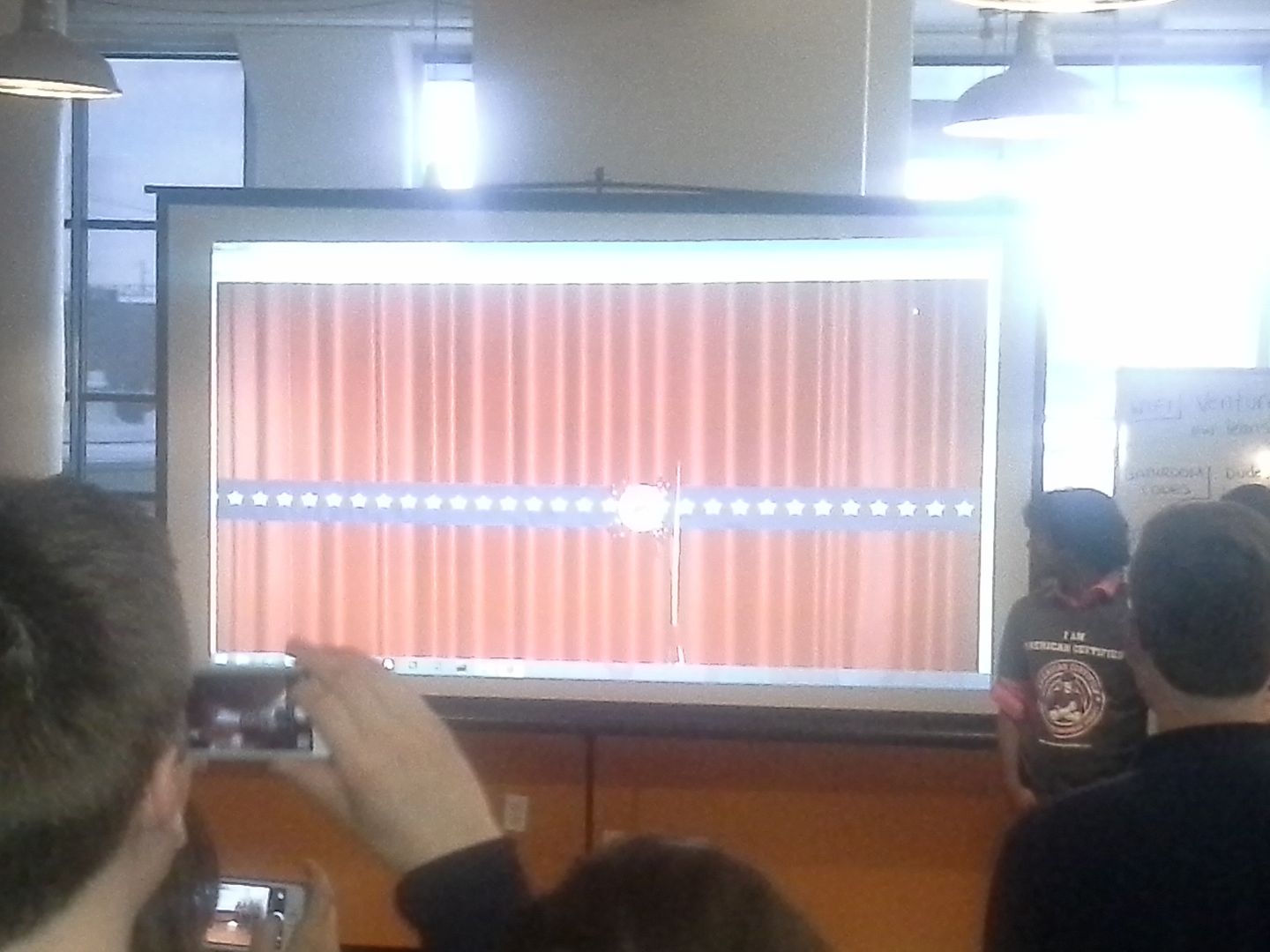 Yet the idea of locally-sourced and American products wasn't just for show.
These shirts? American-made, "in a sweatshop-free environment." Naturally I picked out a red one.
Where possible, the food and drink was local to the Philadelphia area as well. I enjoyed a Yuengling Light while my dessert came from here.
They insisted I take home a box, so butterscotch krimpets it was – that's what Kim wanted.
But aside from the party itself, there are some other things we can take away from American Certified.
For starters, the company is located in an otherwise nondescript building in downtown Philadelphia.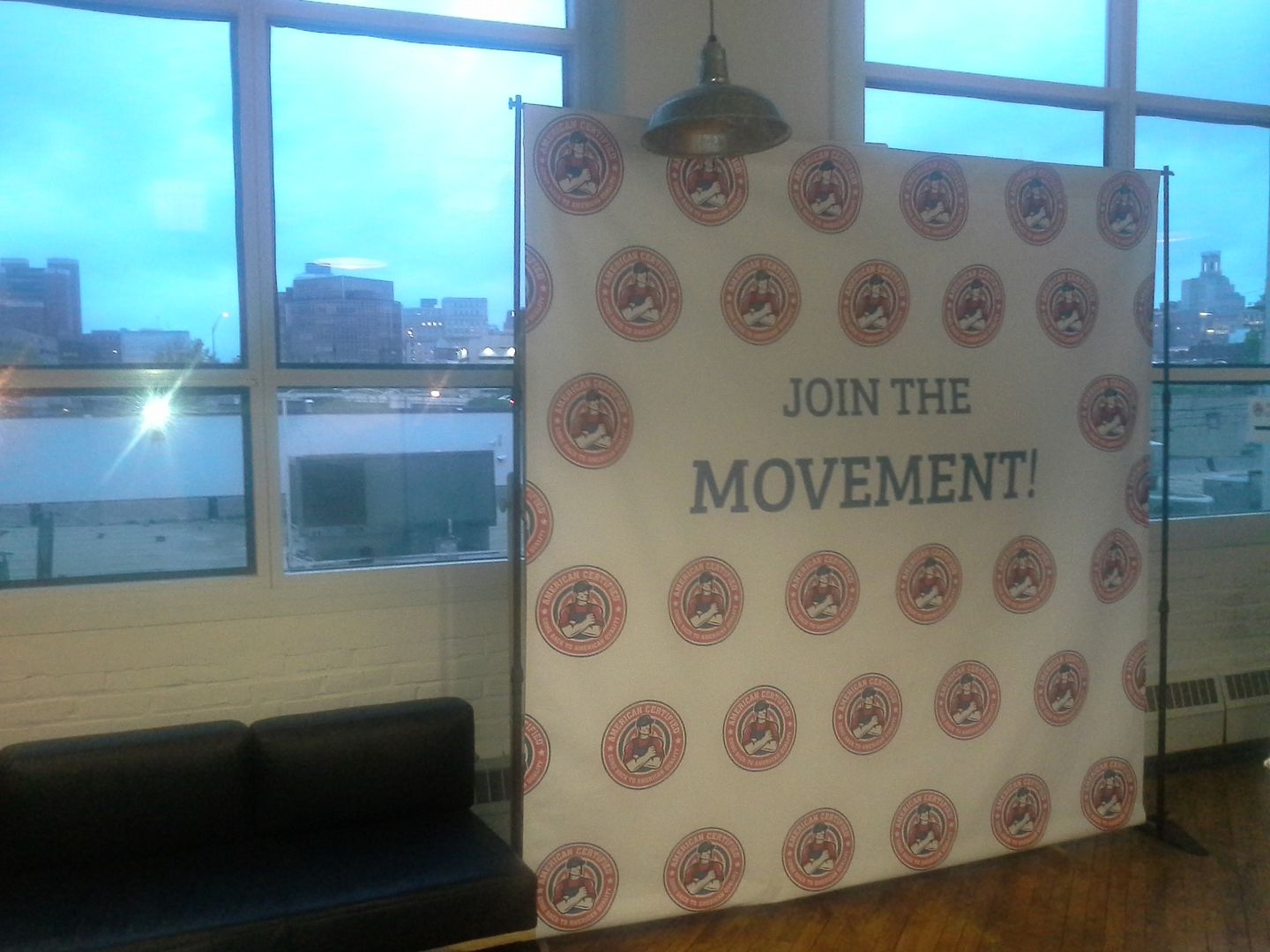 Its location, however, functions as a business incubator called Venturef0rth, which describes itself as "10,000 square feet of 24×7 inspiration."
Venturef0rth (and yes, it is spelled with a zero – that's not a typo) takes one floor of this building, and the guest list for American Certified's party was dotted with entrepreneurs from some of the other entities within wishing them success. As a place to work, it's definitely a little off the wall, as signs like these dot the workspace.
But take a look again at the photo up top. Wouldn't a politician dream about having that sort of crowd? [And as I was saying to an entrepreneur (and potential future writing client) the party should be run like a political event – start at 6, begin the spiel at 7. That's just about how Marvin did it, and he was done by 7:30 or so.] It was mainly younger people, diverse in gender and ethnicity, and many of them were dreaming about making their success the old-fashioned way, through hard work. I wouldn't doubt Venturef0rth is occupied during a lot of typical non-working hours.
I alluded to this a few days ago, but the portion of the AC site where I come in is now up. This is how one of my posts looks via my camera.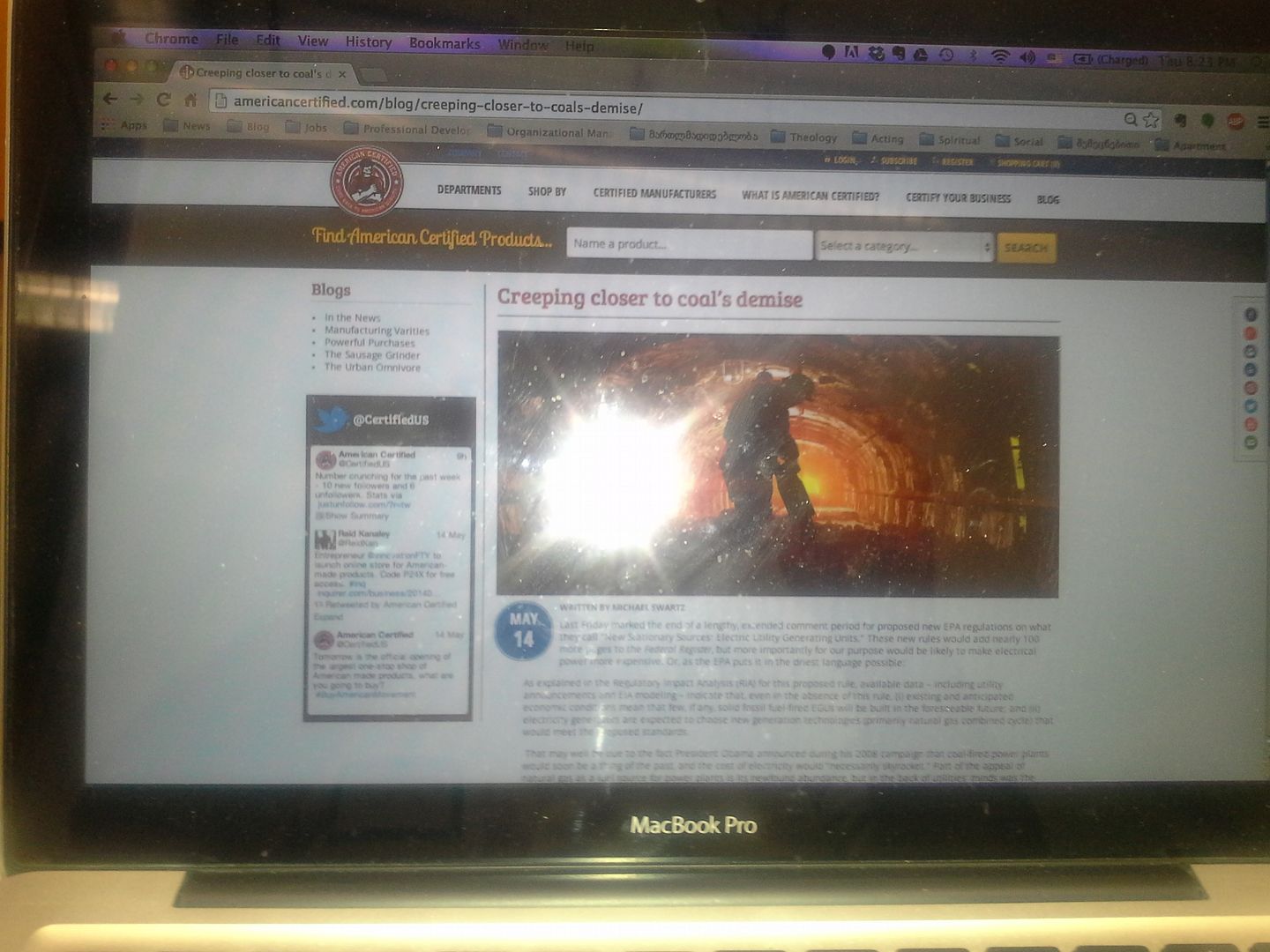 The actual page, which I decided to call the Sausage Grinder, is here. Now you'll notice that these articles aren't retreads of what you read here, and for the most part that is how they will remain. While there is a political element to the concept, I think it's best to leave the two separate since the Sausage Grinder will focus mainly on national issues affecting "made in America" while monoblogue will stay primarily state-based. (Doesn't mean I won't link from here, though.) I was told that my work is the template the other bloggers, which appear to be a pretty diverse lot, are encouraged to follow. Mine is considered the "trade" blog, while the others look at reshoring, consumerism, and agriculture from their standpoints.
In order to make money, those among the millions who don't mind paying a premium for American-made products – although as the market grows, the premium may well disappear – are the target audience for American Certified. I'm glad to be in on the ground floor because I think entrepreneurship and hard work should remain American traits.