As I pointed out on Saturday, I talked about the music before the event, which was unusual for me. It was also unusual for us to go to Pork in the Park on Friday night, as I think I only have maybe one time before. But we had our reasons, and it turned out to be a good experience.
It didn't turn out to be the rainy Saturday we all feared, but I found the crowds were much more manageable on Friday. For example, here was a shot of the food court as we arrived about 7:00.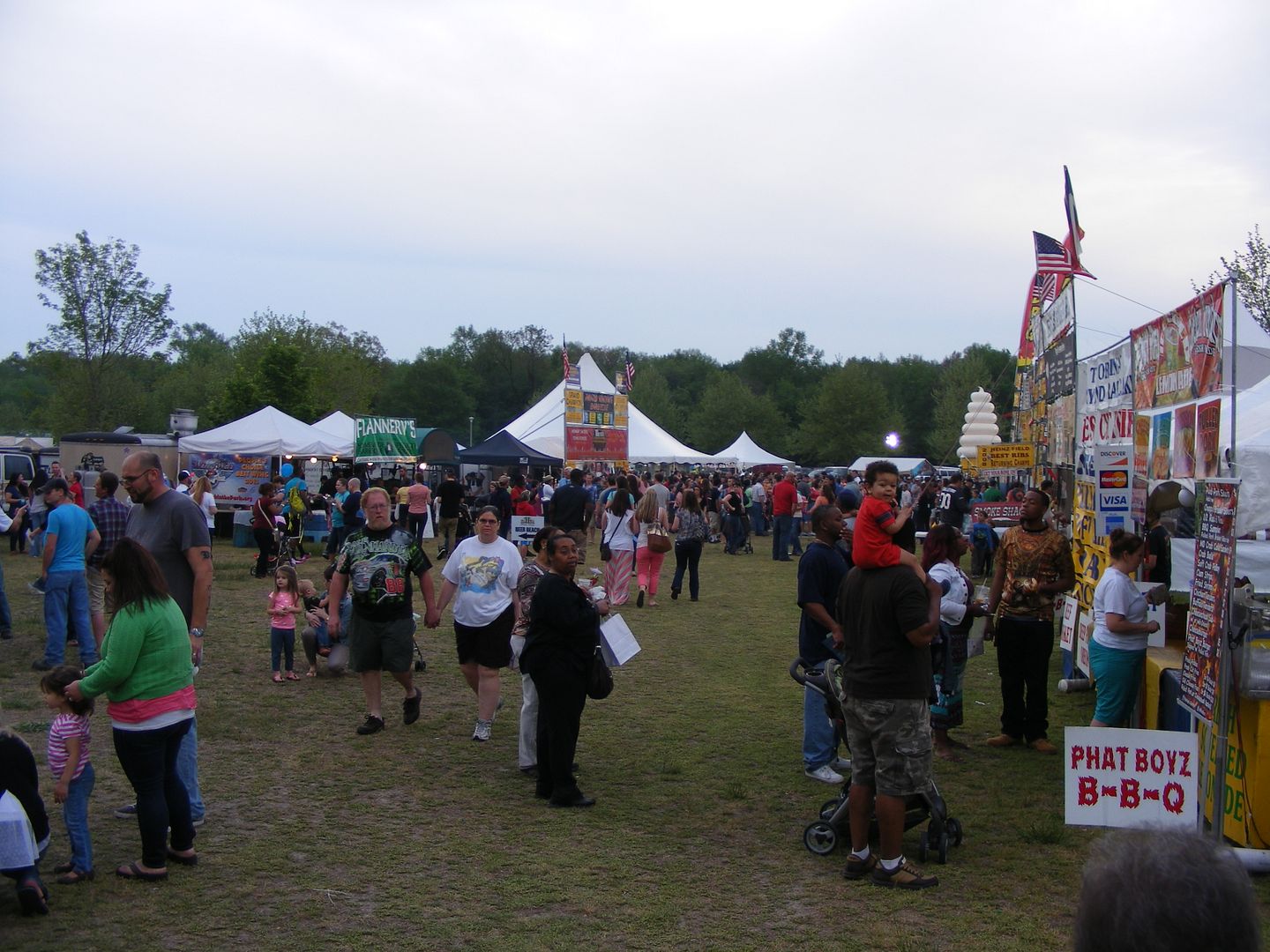 One thing I found was that the change in date from its usual late April timeslot to Mother's Day weekend probably affected competitor and vendor turnout. In 2013 there were over 100 competitors, but just 40 or so this year. So there were only a couple of non-local places actually selling ribs in the food court. Nothing against the locals, but I can have theirs any time.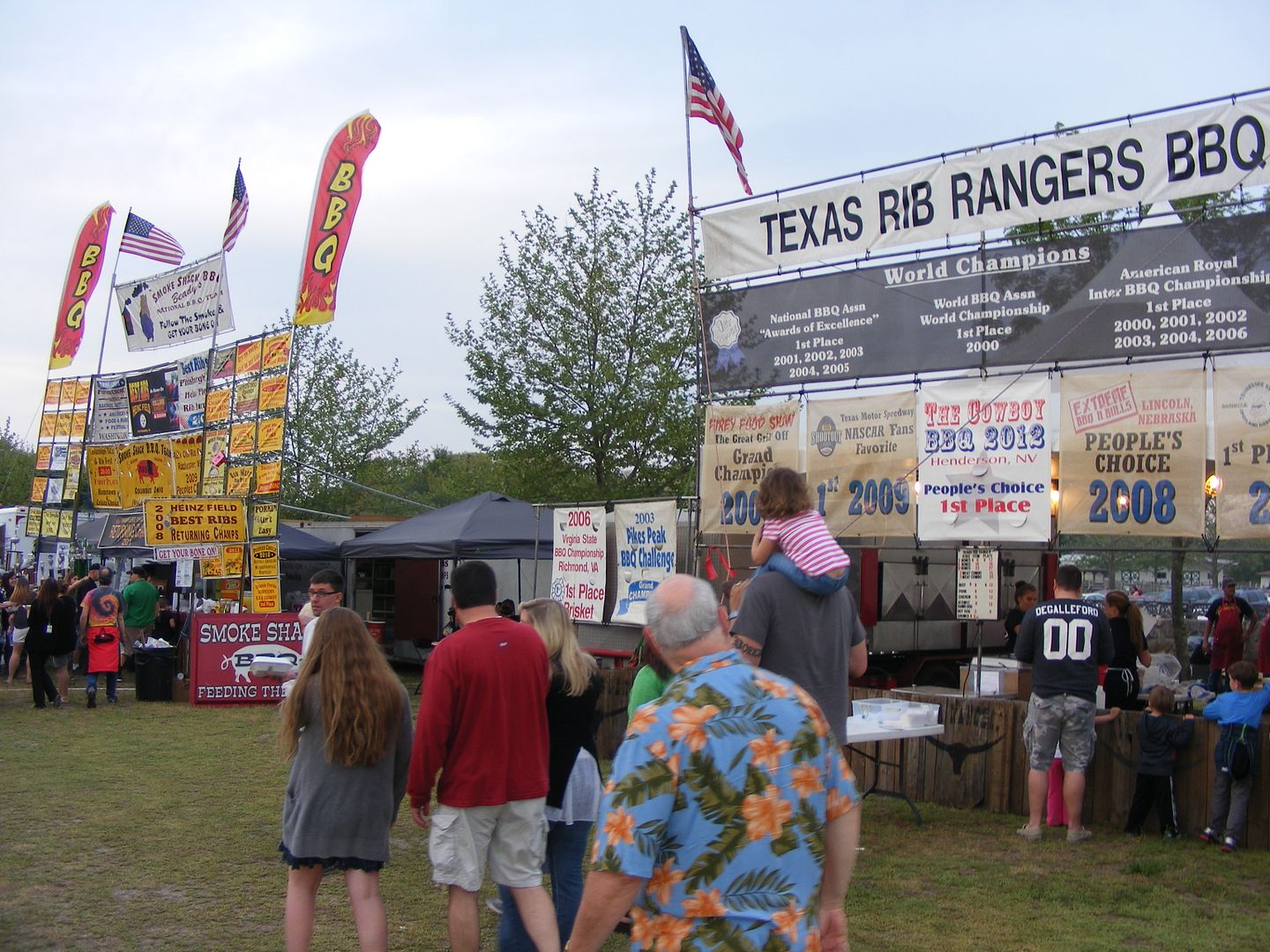 I tried the Texas Rib Rangers on the right, which really didn't have a line by the time we ate. Kim went with this outlet – maybe it was because Hess BBQ had all these trophies. (This photo shows about half, actually.)
I'm actually getting ahead of myself, though, because we didn't eat until probably 8:30 or so. Initially we wandered around the grounds, getting a few photos of things we thought interesting like the rides.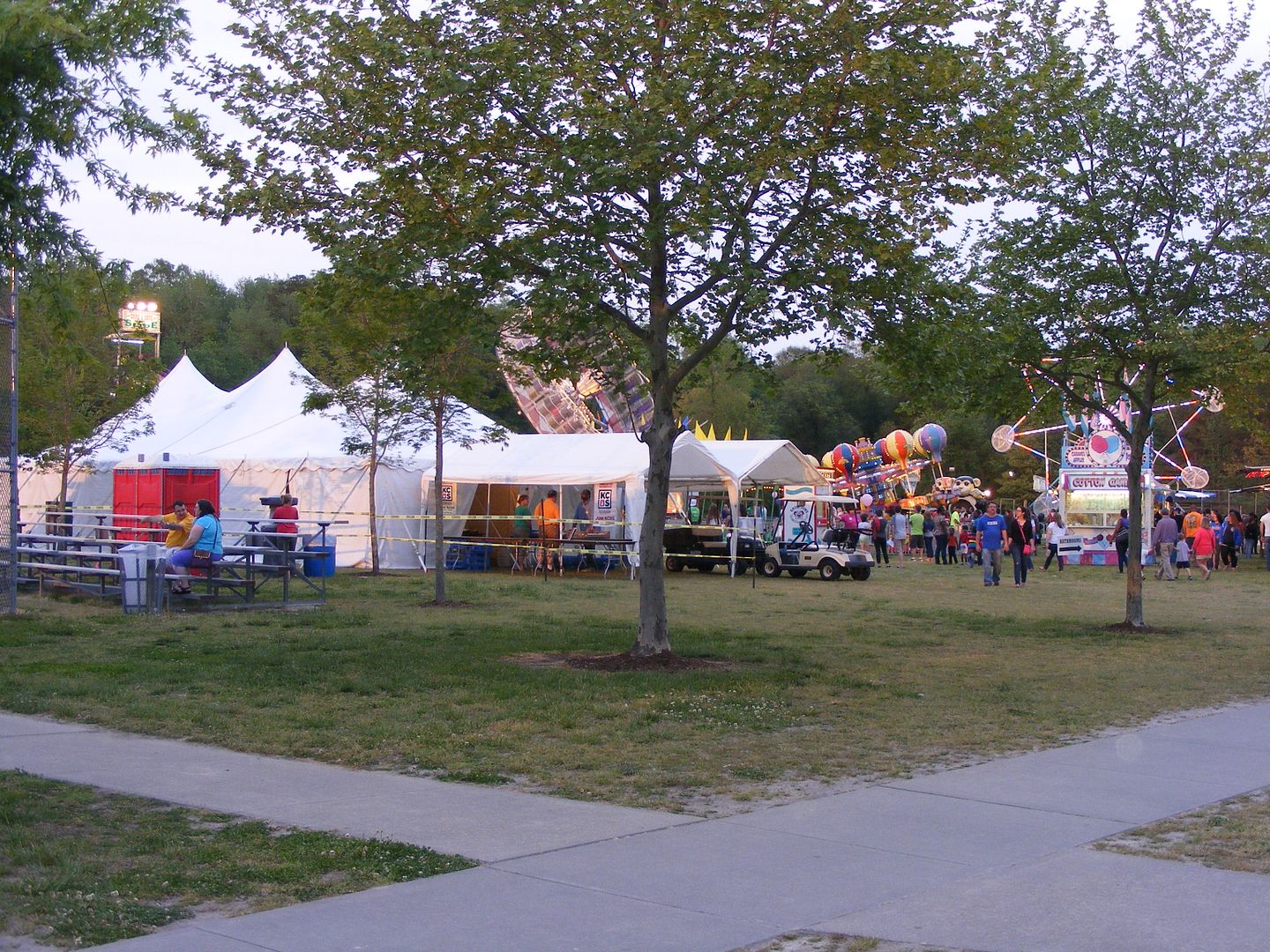 They were tucked in alongside the judges' tent, which invited business for next year.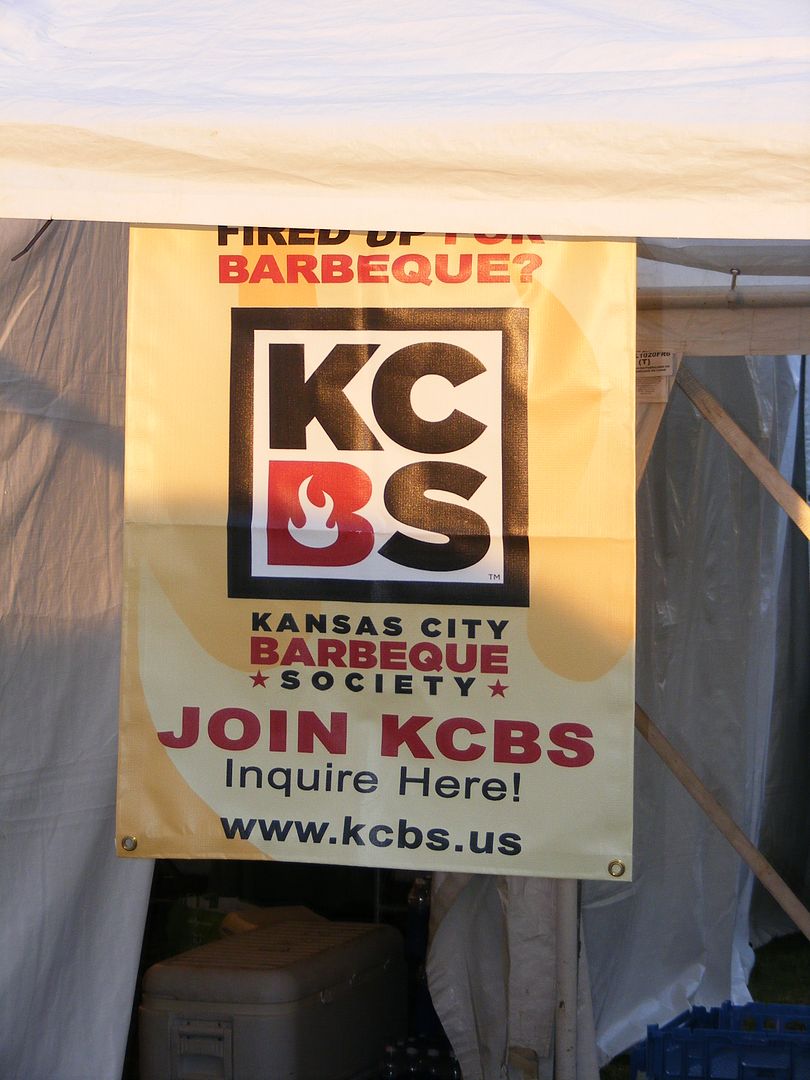 I decided not to be too nosy and snap photos of the inside. To me it's more appealing to wander around the competitors area with open eyes – and nostrils.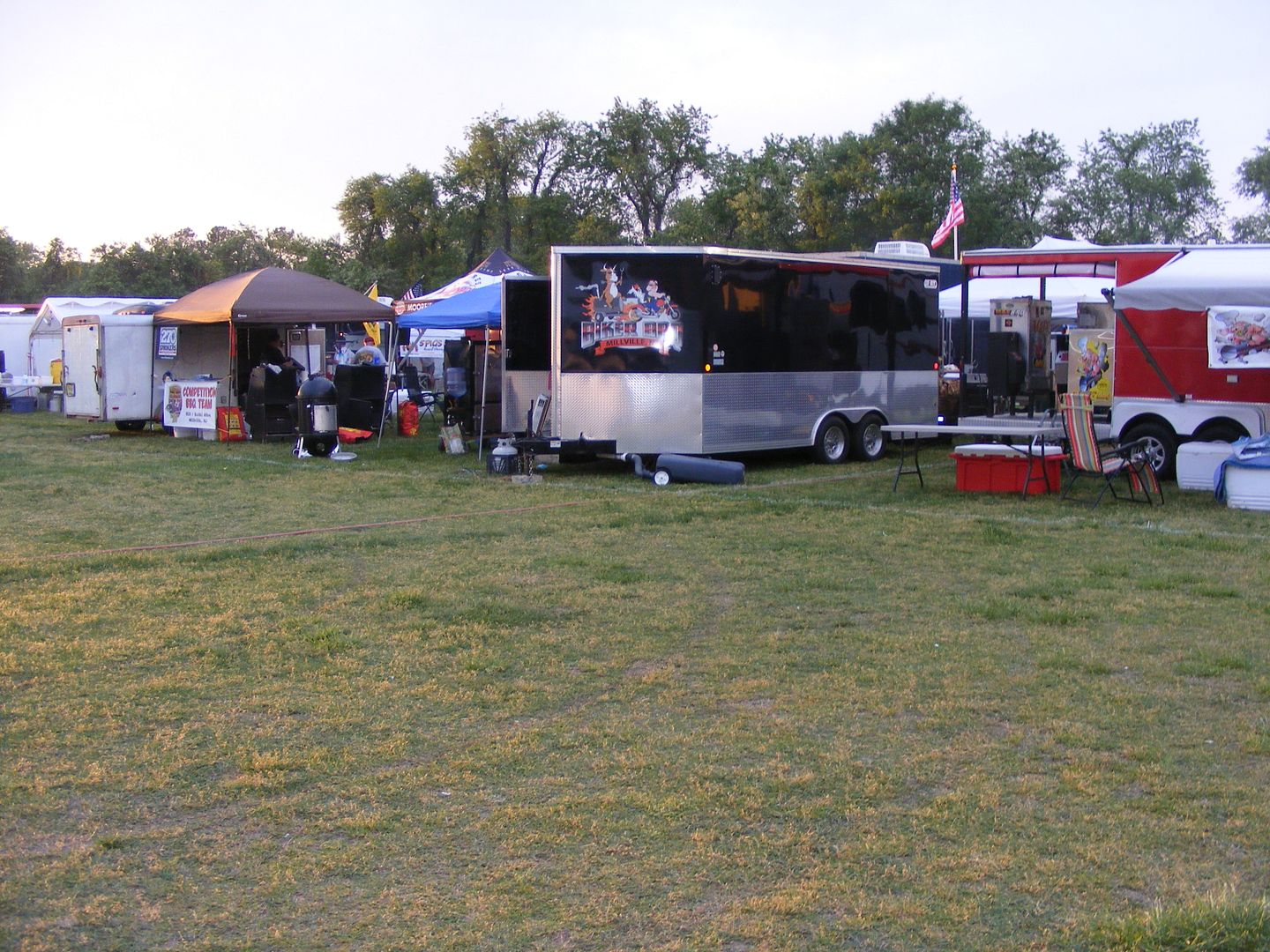 I don't think I smelled THAT smell, though.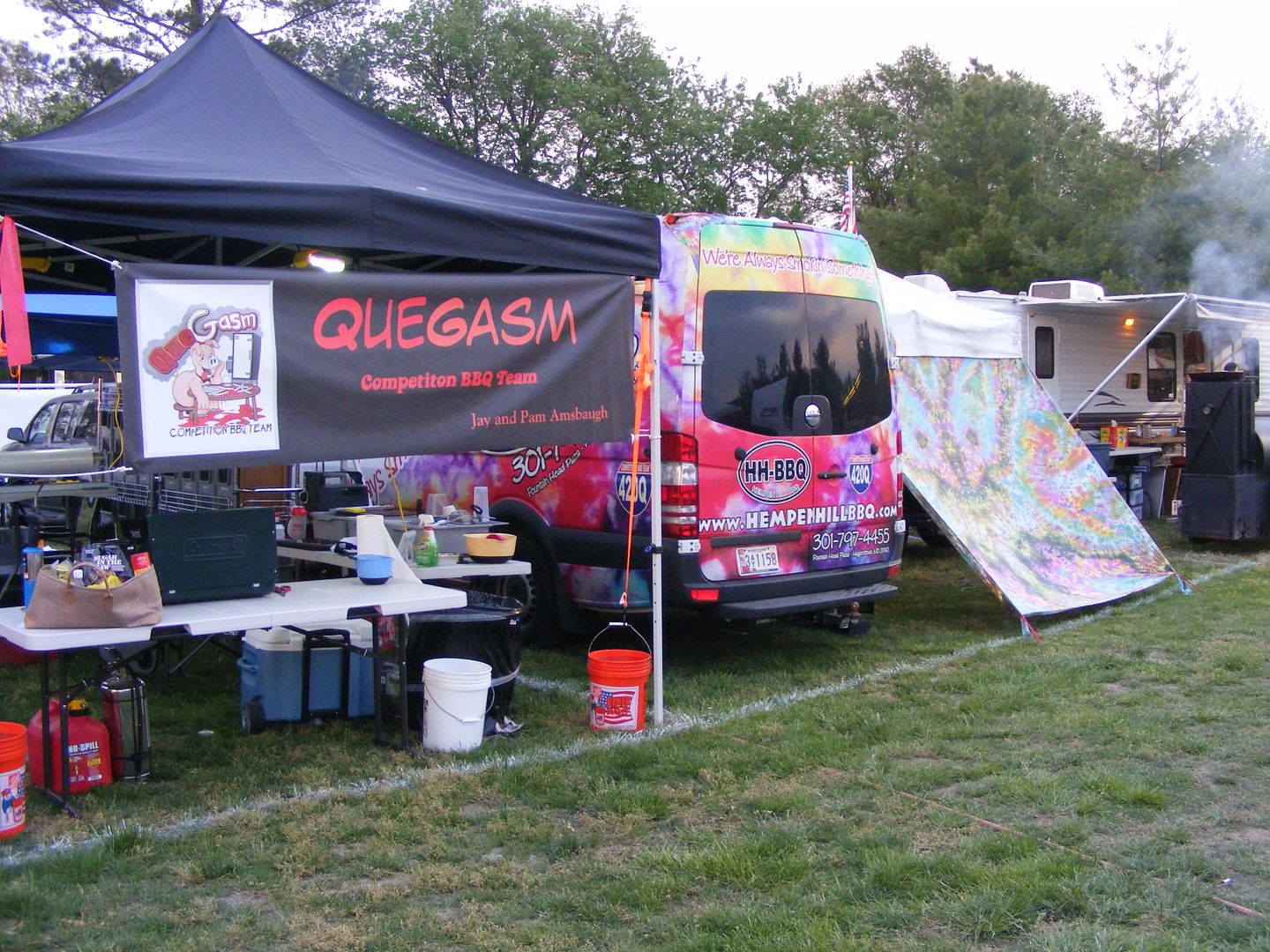 Some people believed they had a serious problem.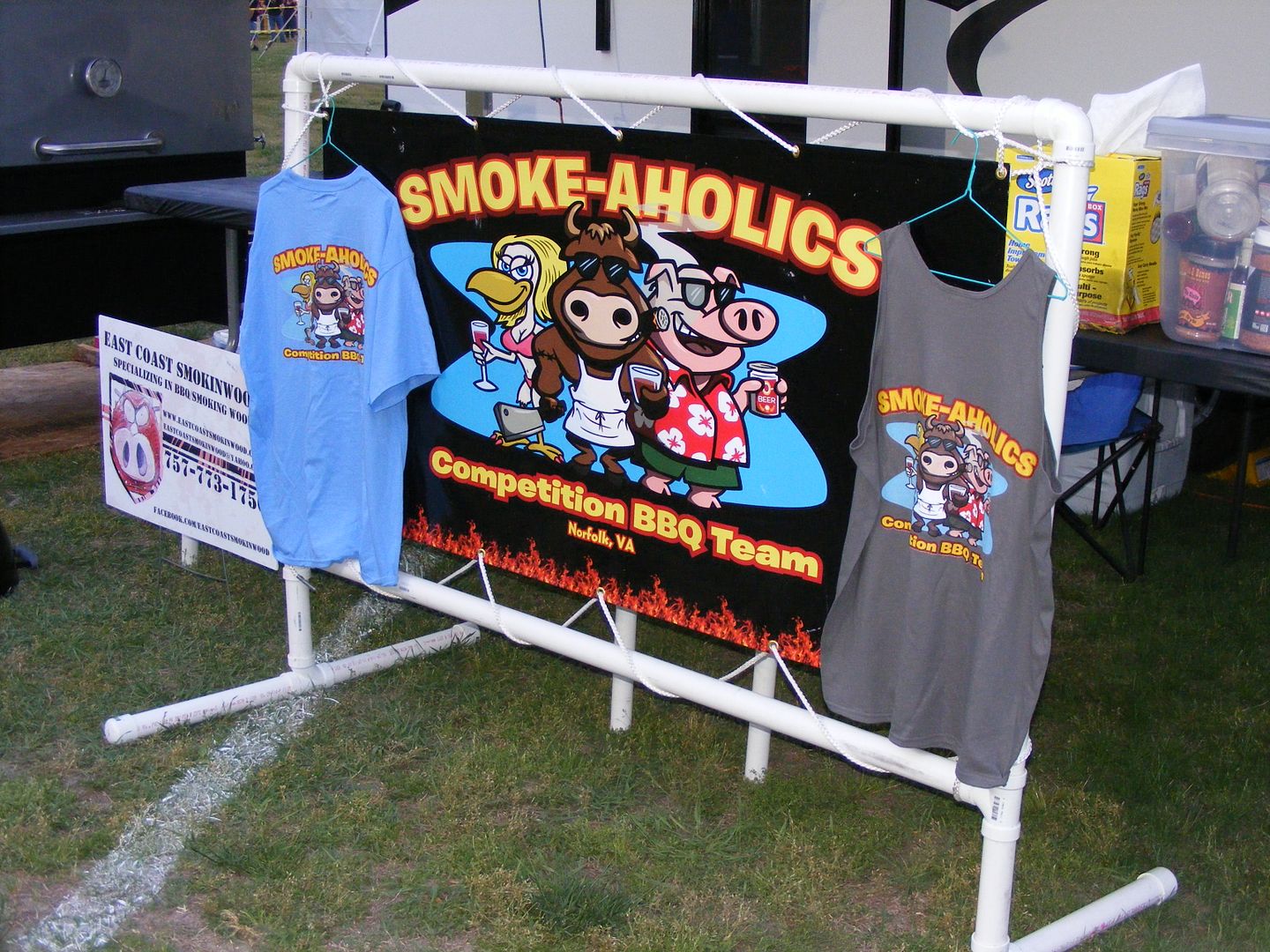 This group was an instant favorite with me, rocking the Gadsden flag.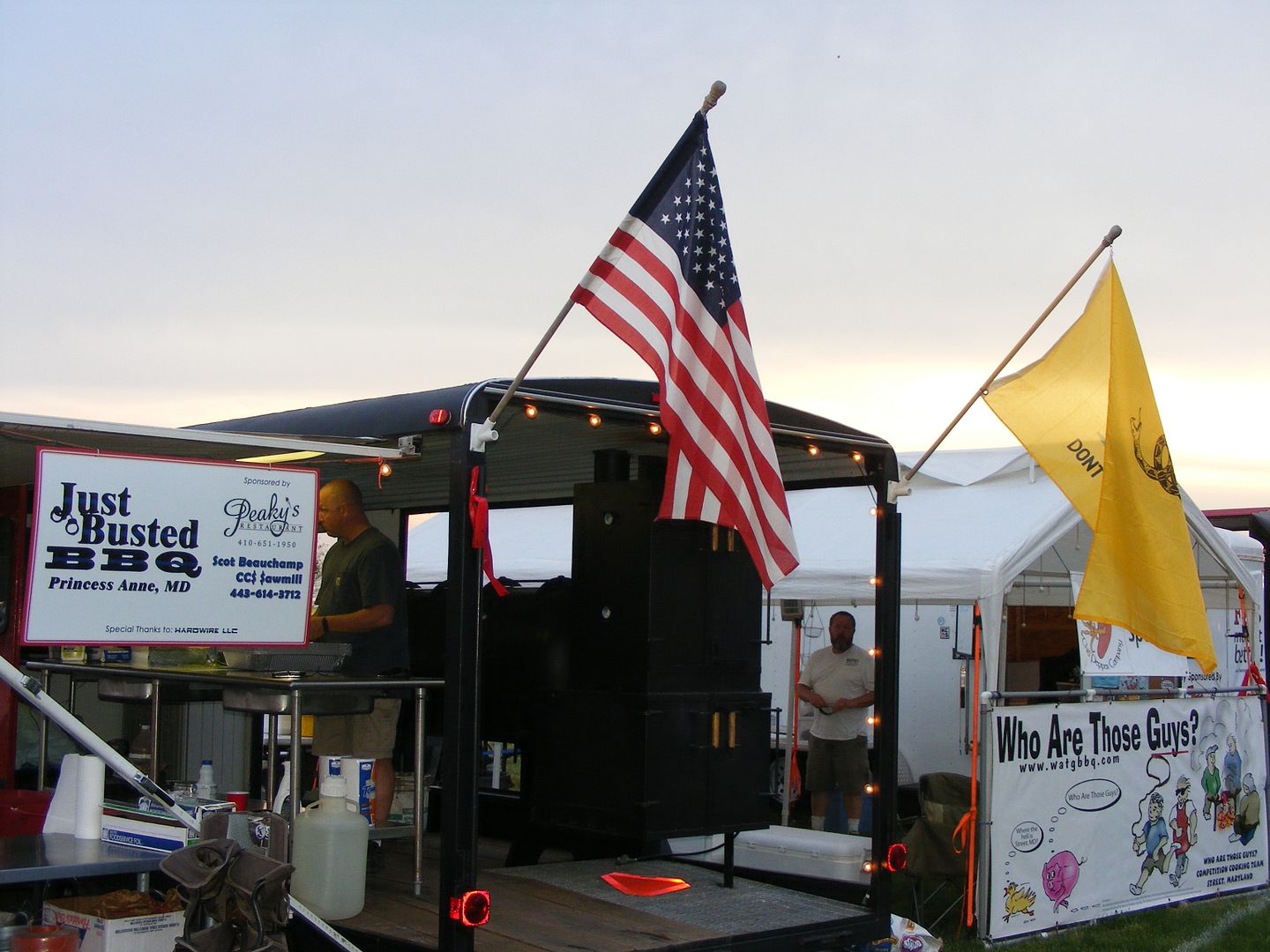 And what barbecue festival is complete without beer?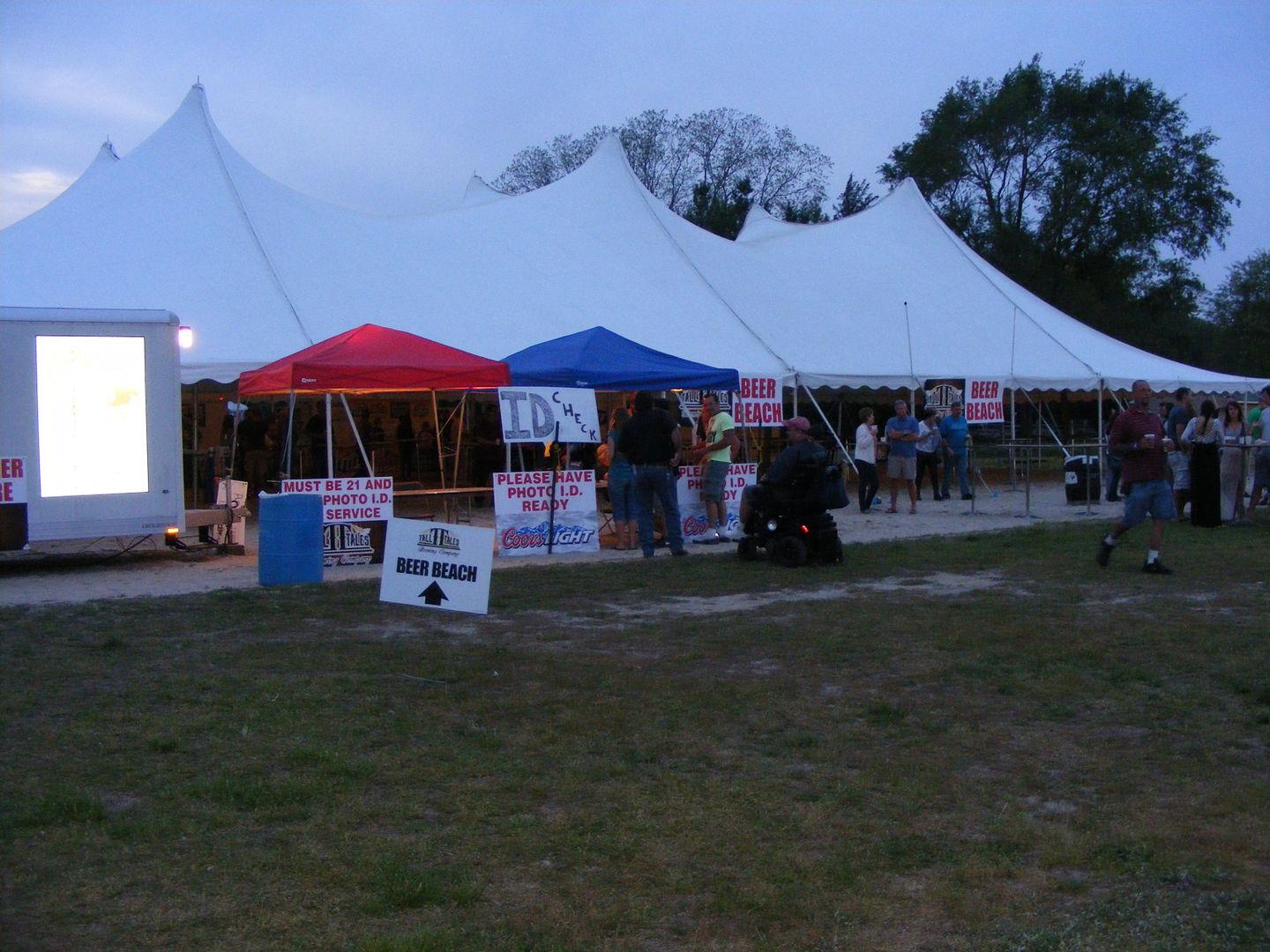 This was in a good spot, in between the food court and the stage and not far from the porta-potties.
We walked back to get our food just in time for this spectacle.
I realize this is a shallow pond but where are their lifejackets? These guys almost capsized a couple times, but they lit the center bonfire and several other smaller ones.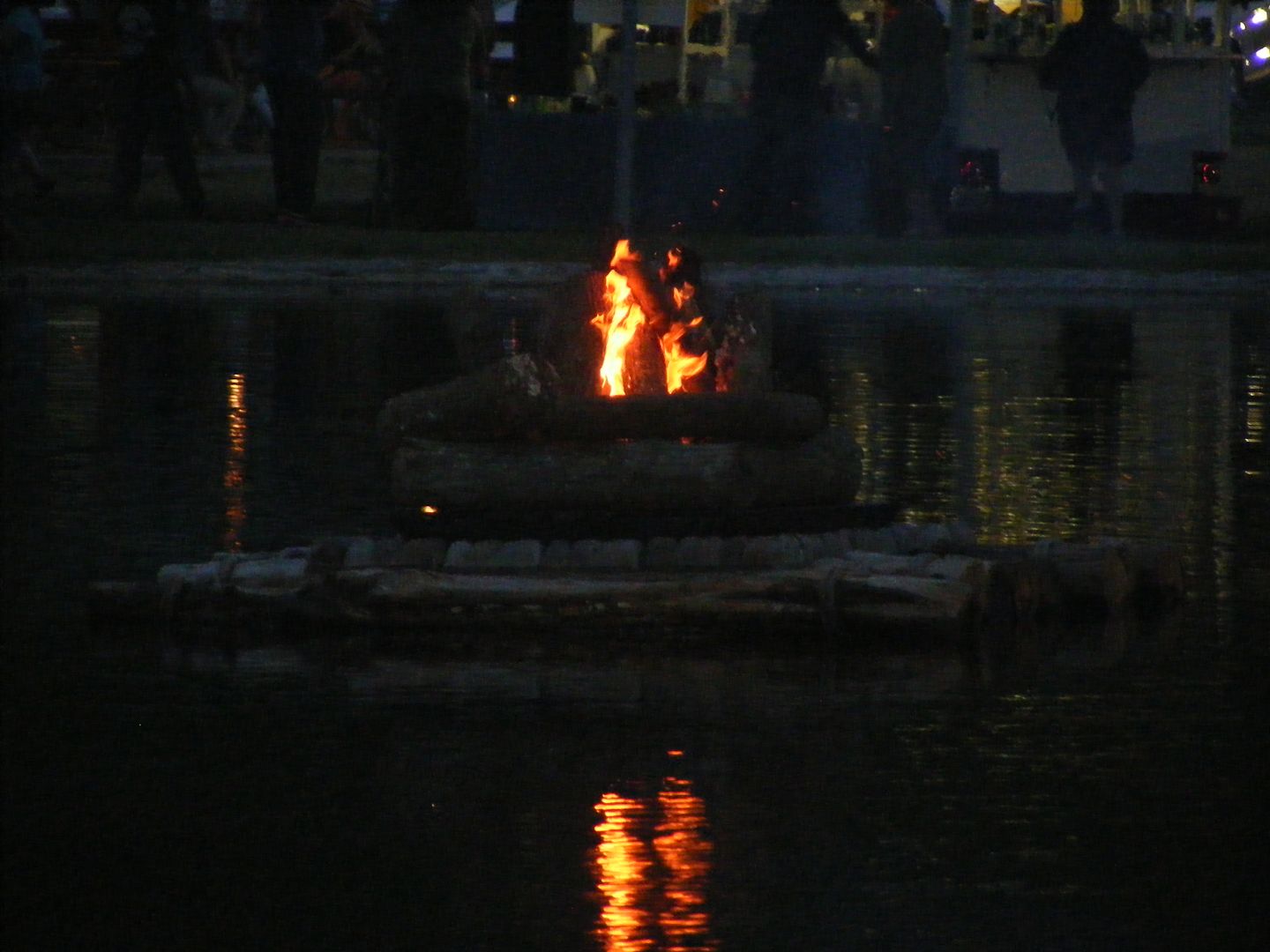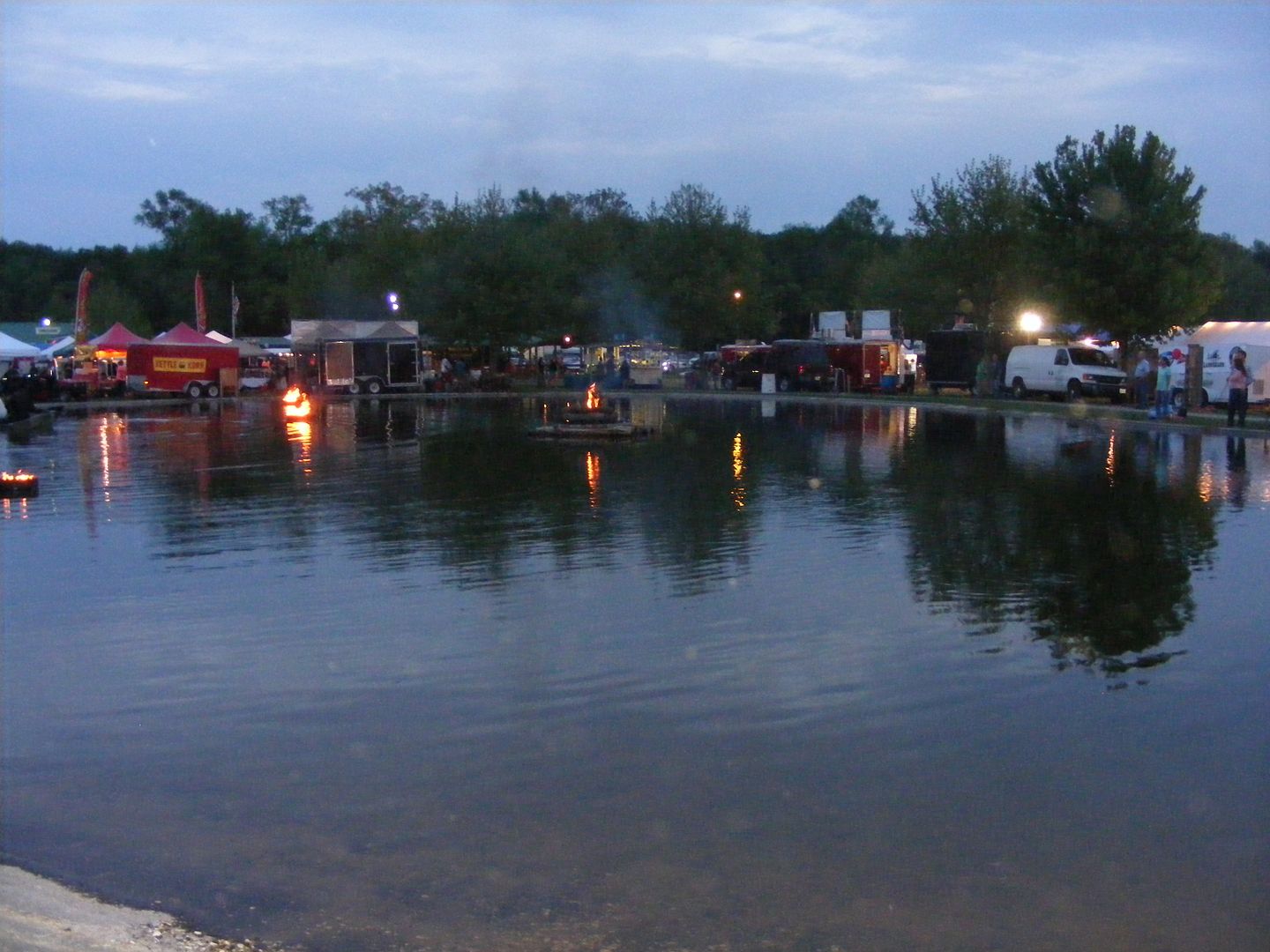 So we went back and finally got our food. Here's what I had.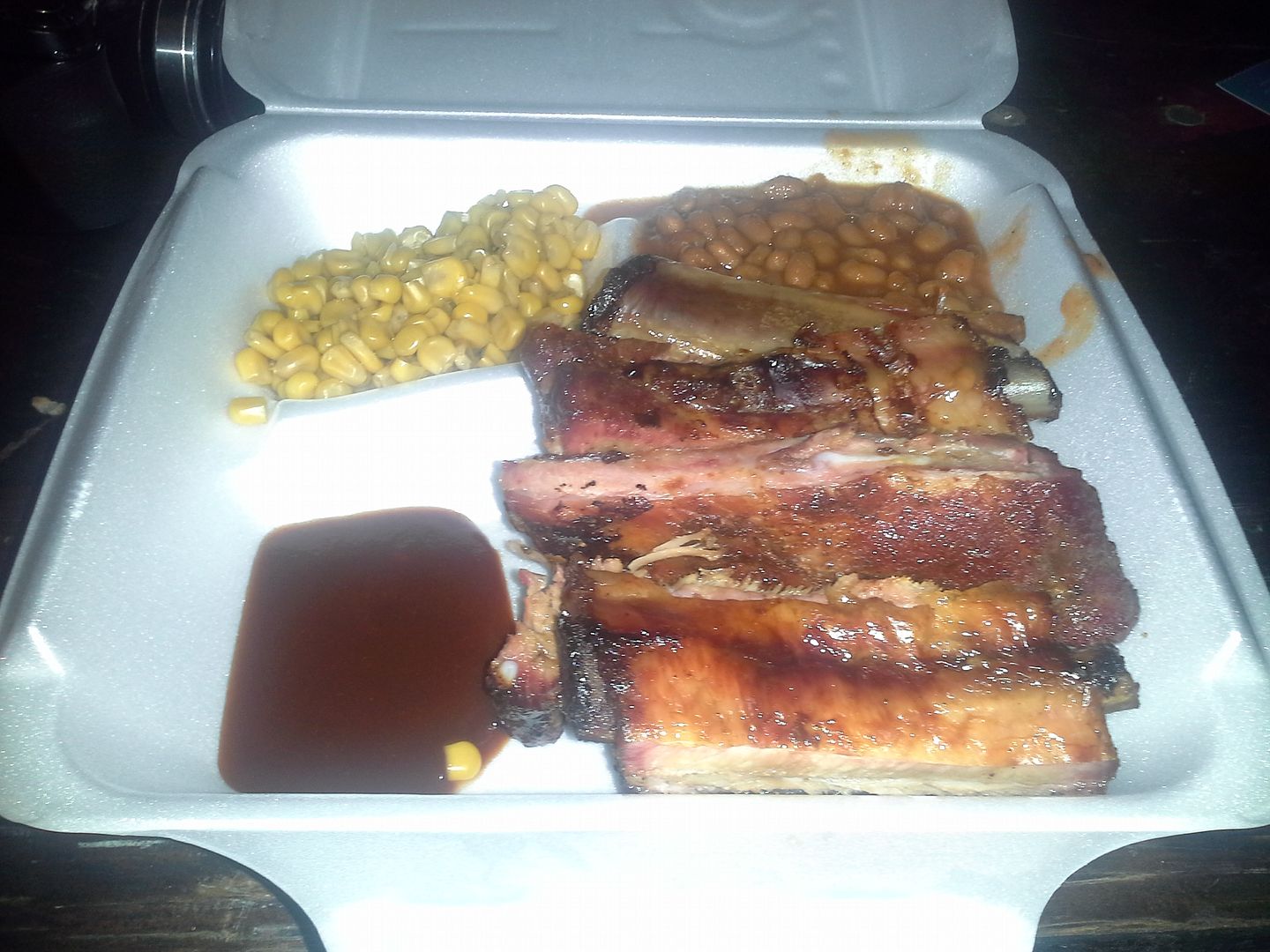 Aside from the last couple, I thought the ribs were just okay and not great. The last two were done just right and I liked their sauce, but overall I have had better there – one batch from a Florida-based vendor who didn't show and another victimized by the food court fiasco a couple years back. Now those were good North Carolina-style ribs.
By the time we finished eating, the food court was mainly deserted.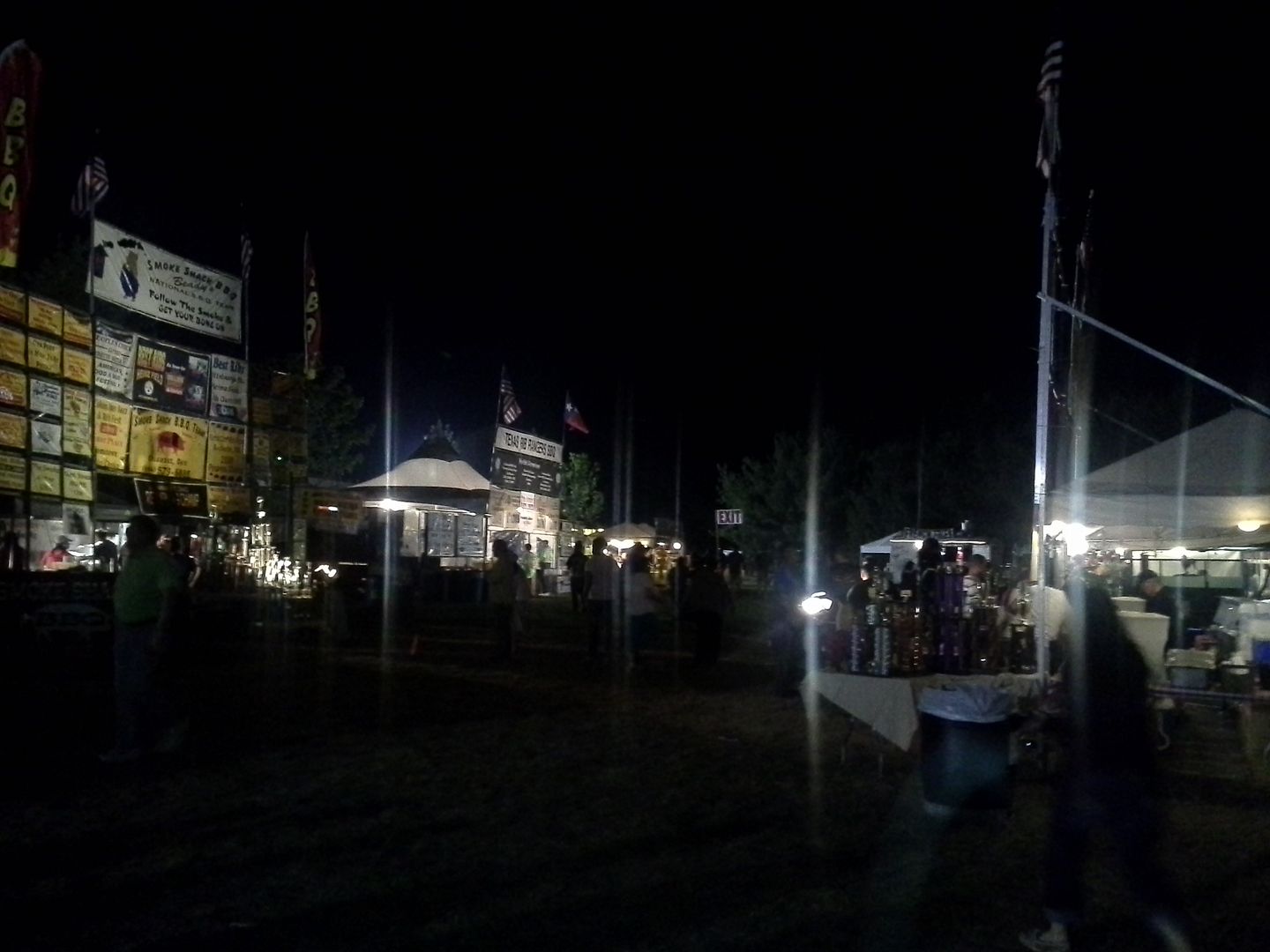 But the pond reflecting the lights was pretty. We were actually walking back to the stage to get my shots for the Weekend of Local Rock post when I took this.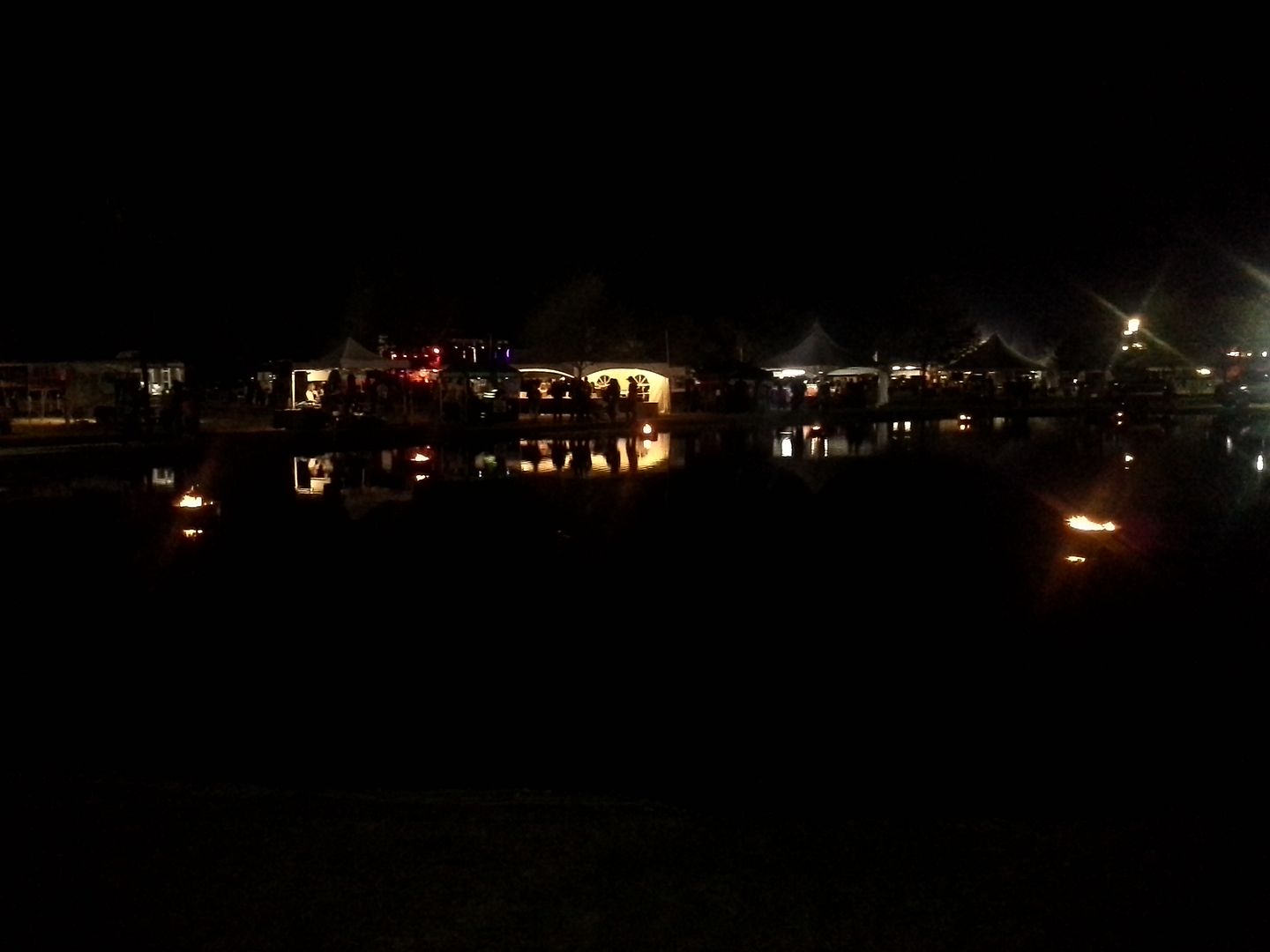 My last shot hearkens back to the early days of Pork in the Park when they featured a Sunday car show. I just liked the Stingray and we were parked a few spots away. It was a good test shot for the camera.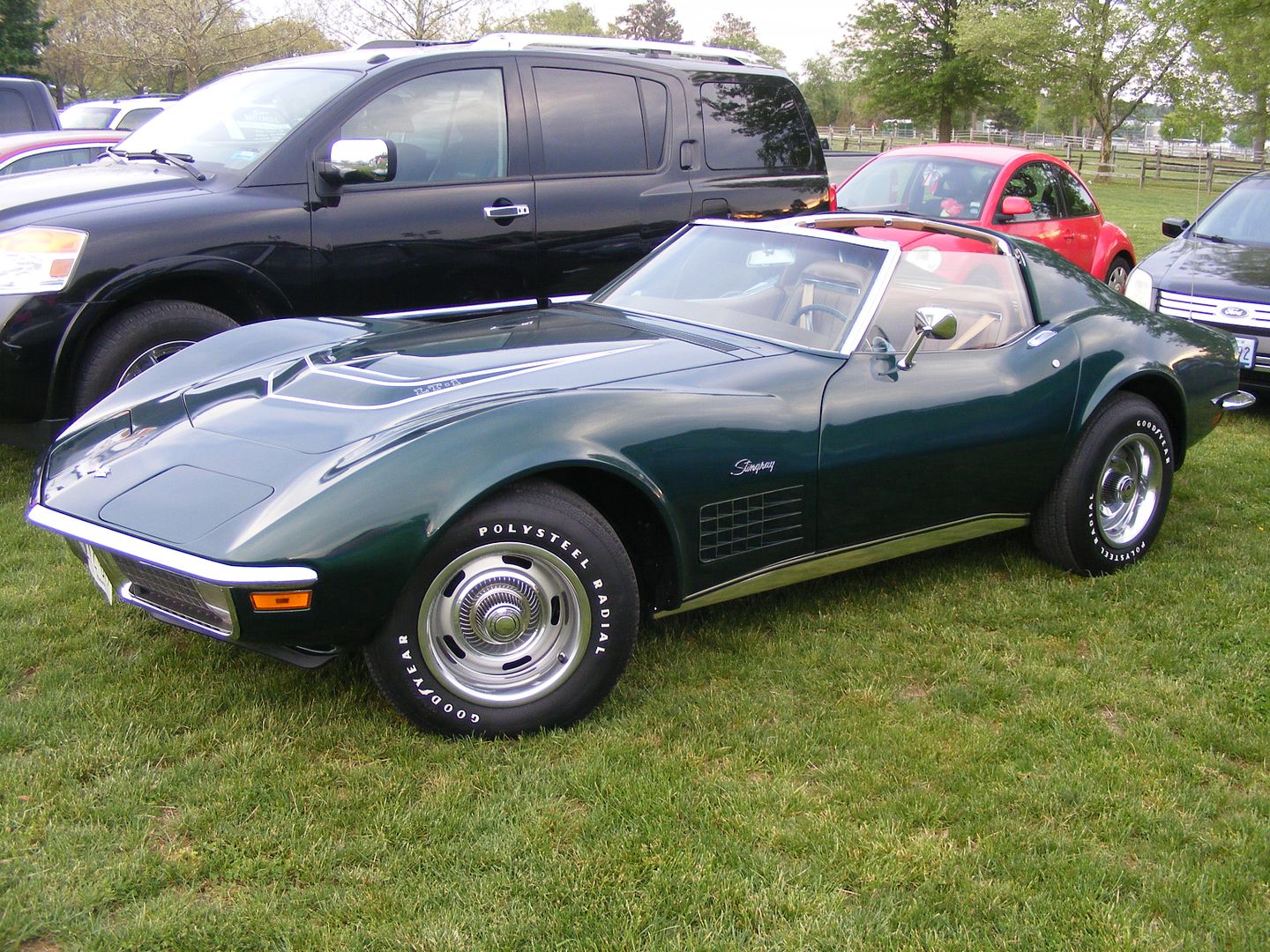 Honestly, I'm hoping the change to May is not a permanent one because Easter will be back to its "normal" time slot for the next few years. The drastic decline in competitors has to be traceable to the later date, although the complaints about the new $7 entry fee were loud as well. There was also a VIP tent added to the mix, but I thought that was too far away from the action to be viable.
As of this writing I don't know if the plan will be to hold it in May again next year or go back to the likelier date of April 17-19, 2015. As long as it doesn't snow we'll be okay.