Unlike its younger brother the Good Beer Festival, this year the Autumn Wine Festival had more local bands – and arguably more rock – than the GBF. It is also much easier to compile this summary, as the AWF only had one stage and just three bands daily, as the photo below will show.
One other advantage to this system was that we could hear all the bands. So we could attest that the Soulful Tones Band indeed lived up to its name, with a heavy emphasis on that musical style.
As I noted in volume 62, Such Fools played both the GBF and AWF with a unique blend of instruments.
But Anything Goes did its usual outstanding job of closing Saturday's festivities with a cornucopia of classics. It was strange being done while it was still light out, though.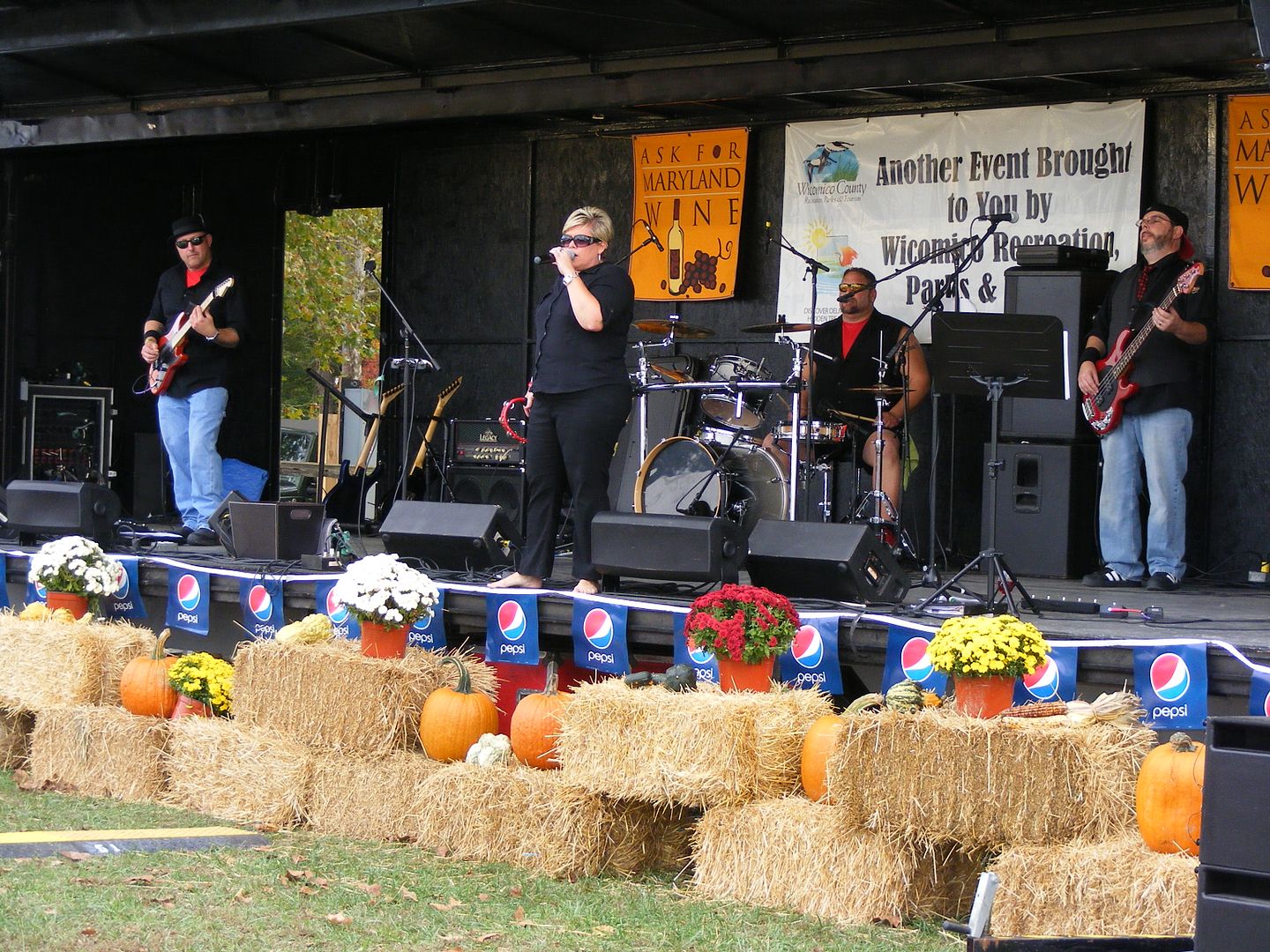 On Sunday morning, well before the advertised 11 a.m. opening, the traditional Backfin Banjo Band got things underway. And when I say traditional, I don't just mean they always seem to be the Sunday morning staple at the AWF.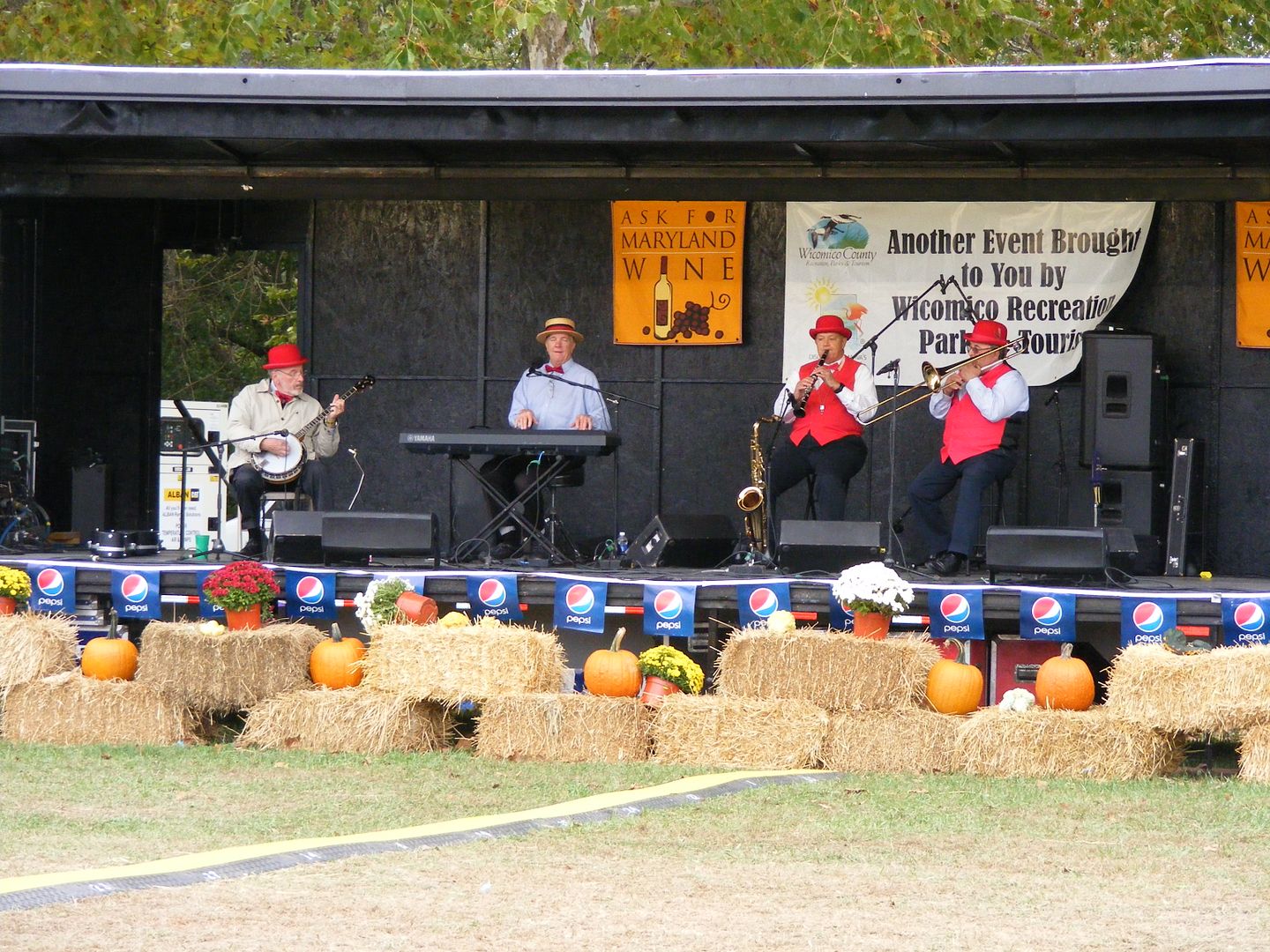 So when Picnic took the stage, it reminded me that fully half the groups also played the AWF last year. In fact, Picnic played in the same slot, too.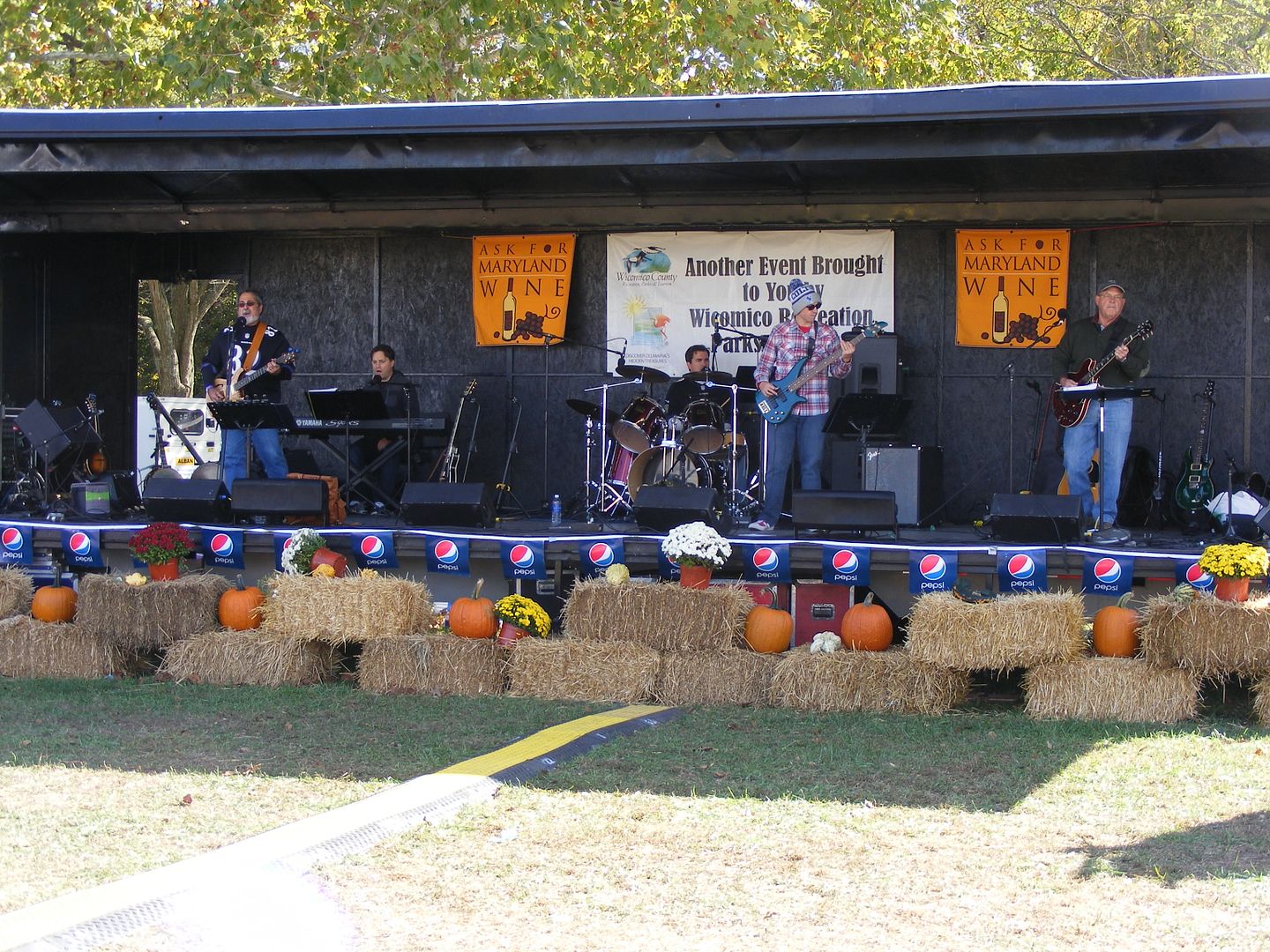 But what was needed on a chilly, windy afternoon was someone to get the crowd moving and On The Edge was just the ticket.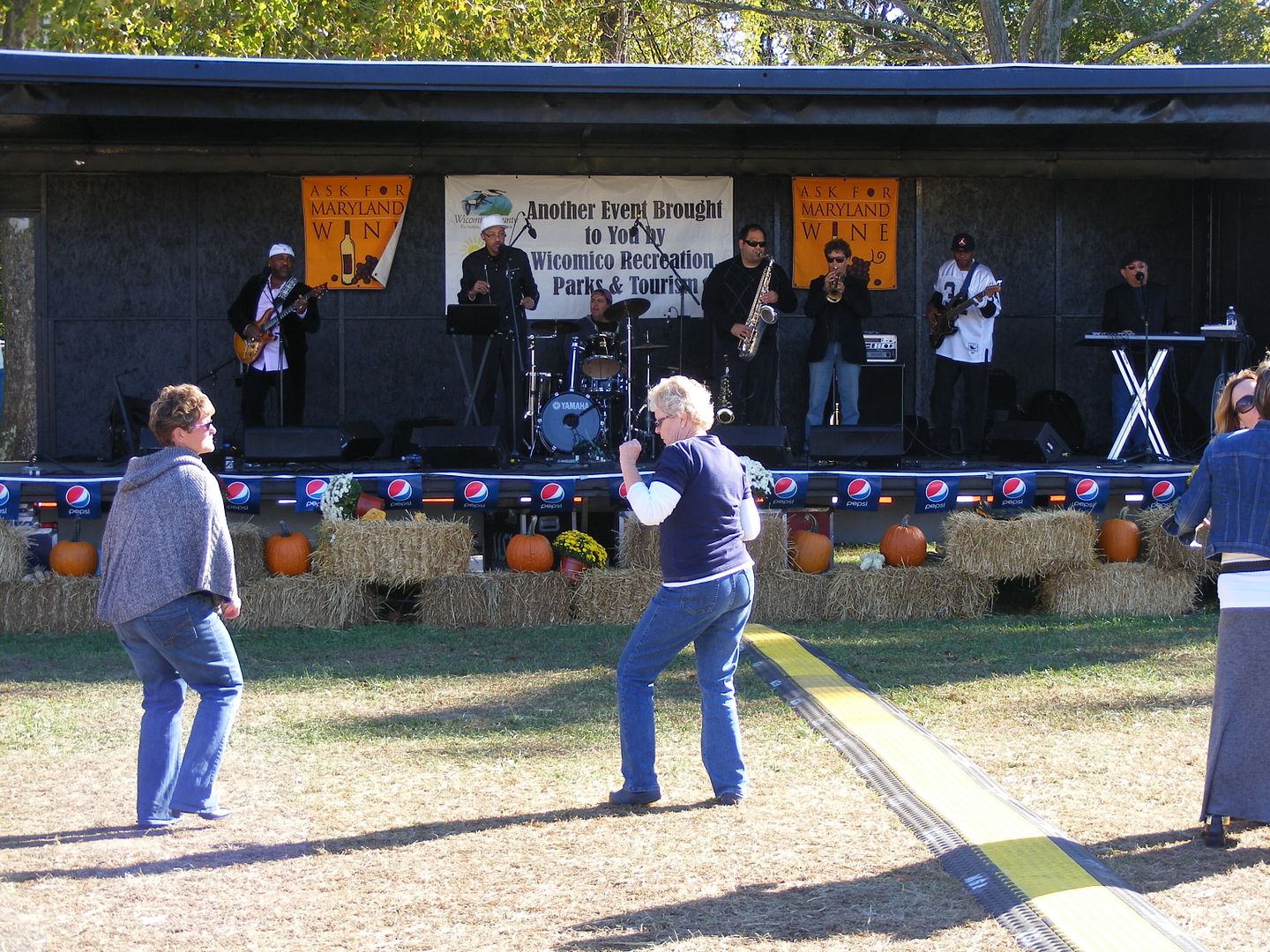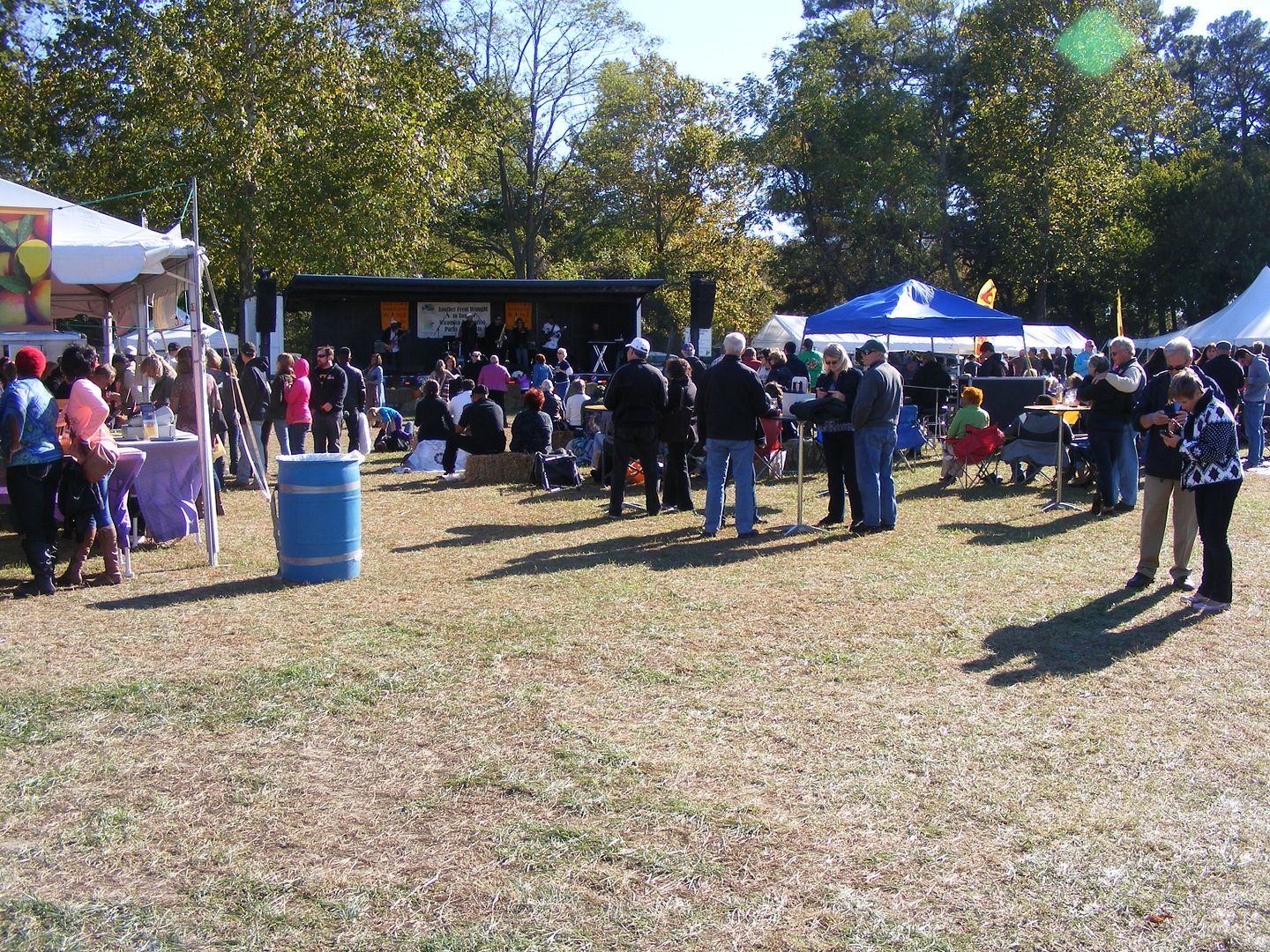 Yet there's even a political side to this post. Near the end of their set the band introduced "our Senator" Jim Mathias, a politician the OTE lead singer enthusiastically endorsed from the stage. (If Jim was there, he didn't stop by our space.) Obviously Mathias is a familiar figure in Ocean City, where OTE frequently plays.
As I suggested in my initial report on the AWF, I think a two-stage system is in order for this event. Not only would it move the crowd around a little for the vendors, but it would enable more bands to play for the generally larger crowd – try as it might, the Good Beer Festival hasn't caught up to the Autumn Wine Festival yet. Since the participants in the AWF are generally the same because it's a Maryland wine festival, there may need to be an additional entertainment option to promote further growth in the event.
That's my two cents, anyway.