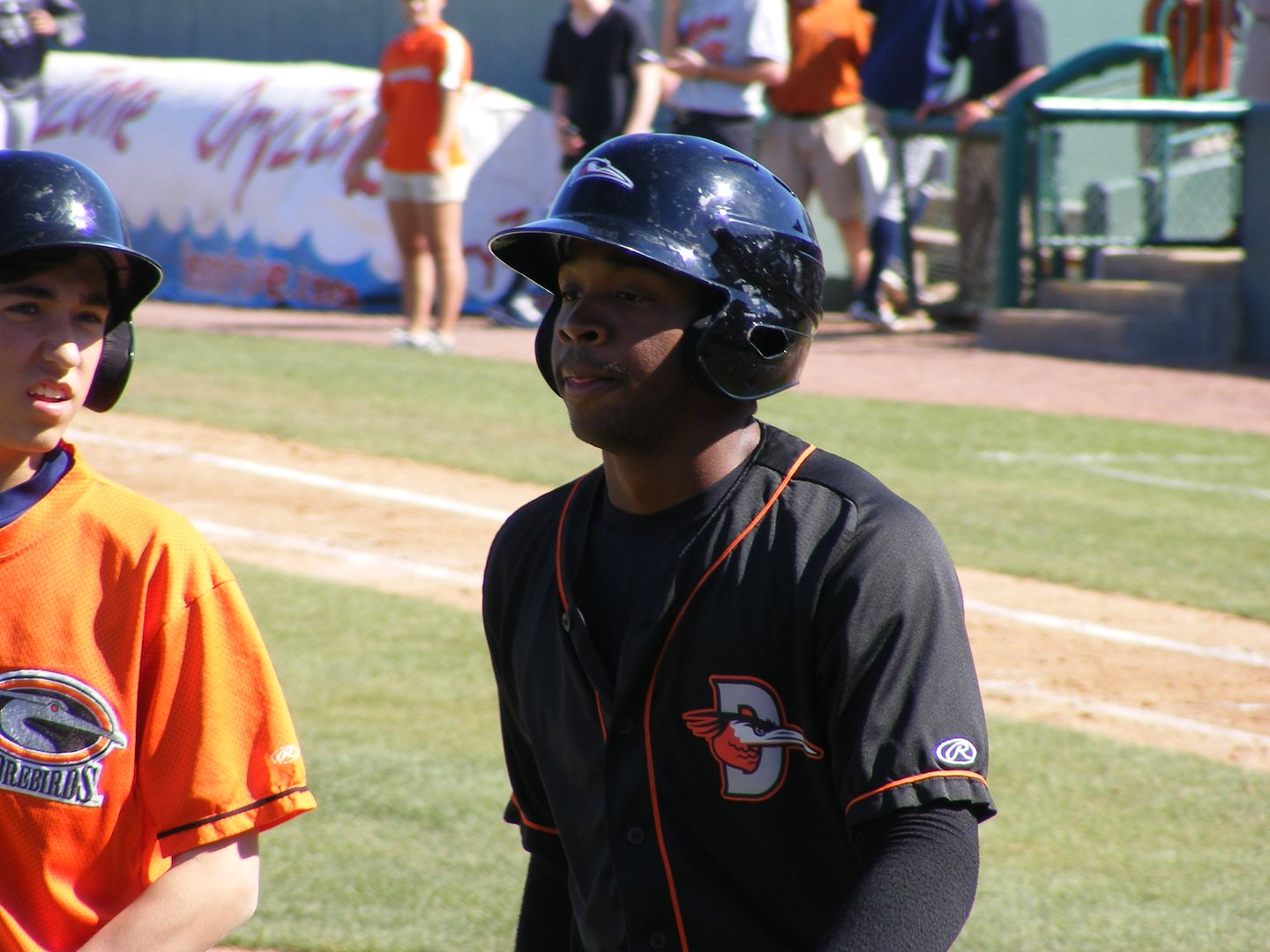 Before spring training began, Josh Hart was best known as the Orioles' sandwich first round pick (37th overall) last season. Now that he knows who Frank Robinson is we can pay attention to how the prospect is doing on the field, and after a hiatus due to injury Hart is back patrolling center field for the Shorebirds.
At just 19 years old and barely a year removed from Parkview High School in Lilburn, Georgia, the bat hasn't quite caught up to the potential – although he has made strides in his pro career. After hitting just .218/0/9/.588 OPS between the Gulf Coast League and Aberdeen last year (just 1-for-10 with Aberdeen in 3 games) Hart has picked up the pace with Delmarva. The power isn't there yet, as Hart has just 3 extra base hits on the season, but the average for Delmarva is a respectable .250 mark in 56 games.
Josh missed most of June with an injury, easing back into playing with the Gulf Coast League Orioles and hitting .167 there (4-for-24, with a triple.) But since returning to the Shorebird fold on July 5, Hart has found some success – in particular a nice 7-for-20 in the series against Hagerstown which wrapped up this week.
And while Hart was a first round pick, there are some things he will need to work on as he progresses. Building up that extra-base hit total is one obvious task, but getting a better understanding of the strike zone is also paramount as Josh has just 9 walks vs. 56 strikeouts this year (in only 247 plate appearances.) I suspect the plan may be for Hart to repeat at this level next season, which would not be a real setback considering most of the players he's up against are several years older.
Over the years, hundreds of players with tools have come from high school with all the promise in the world and garnered a high draft position, only to fail. If Josh is as willing to work and learn on the field as he did off the field – and has the talent the scouts thought he might – he may take the steps needed to join Frank Robinson in the fraternity of Oriole players.