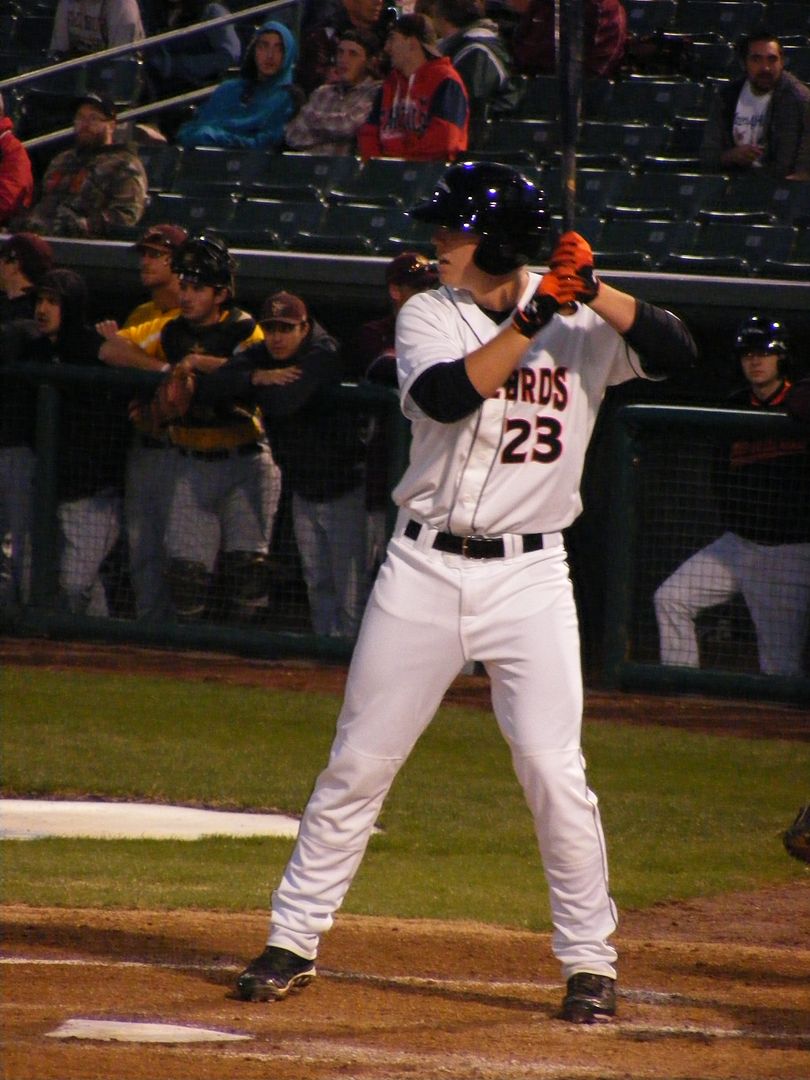 A year ago today, Chance Sisco was on the verge of a decision – go to college at the University of Oregon or play professional baseball. A newly-minted graduate of Santiago High School in Corona, California, Chance certainly had to figure his name would be called in the MLB draft, and the Orioles did so in the second round. Obviously they made him enough of an offer to entice him to play pro.
So a year later, after tearing up the Gulf Coast League with a gaudy .371/1/11/.938 OPS in 31 games and getting the opportunity to play a couple games with Aberdeen, where he went 1-for-5, Chance is a Shorebird. At just 19 years of age, starting the season with players 2-3 years older in Aberdeen would have been a solid leap forward for the youngster but instead he's jumped all the way up to primary catcher with a Delmarva team which boasts one of the best pitching staffs in the South Atlantic League, and he doesn't appear to be overmatched. You find interesting splits on the Baseball-Reference site and one of those is batter statistics against older/younger pitchers – Sisco has yet to face a pitcher younger than he this season in the SAL.
The Shorebird numbers are very good – hitting .273/2/16/.706 OPS is quite solid for a catcher, particularly on a team which has seen its share of catchers who struggle to keep their average above the Mendoza line. And out of a draft where the Orioles selected three high school catchers in the first six rounds, Sisco has established himself as the cream of the crop. (All three Shorebird catchers so far this season were in the same 2013 draft class – Sisco in the second round, Alex Murphy in the sixth, and Austin Wynns in round 10.)
Naturally there are some things to work on, particularly since Chance is a converted shortstop. And after a nearly even ratio of walks to strikeouts in the GCL, Sisco now has a 36/9 K/BB ratio, which shows how much better the pitching is. Chance also missed a couple weeks early on due to injury.
But after several lean years, the Oriole organization catching stockpile seems to be improving rapidly and Chance's name will be in the conversation about prospects sooner rather than later.