Okay, let's face it. I like ribs, and when they come with live music so much the better. So just a few weeks after Pork in the Park blew out of town we went on Saturday to its Snow Hill-based little sibling called Pig and a Jig, This year's event was the second annual, and a change in the calendar date from one end of May to the other provided for simply awesome weather.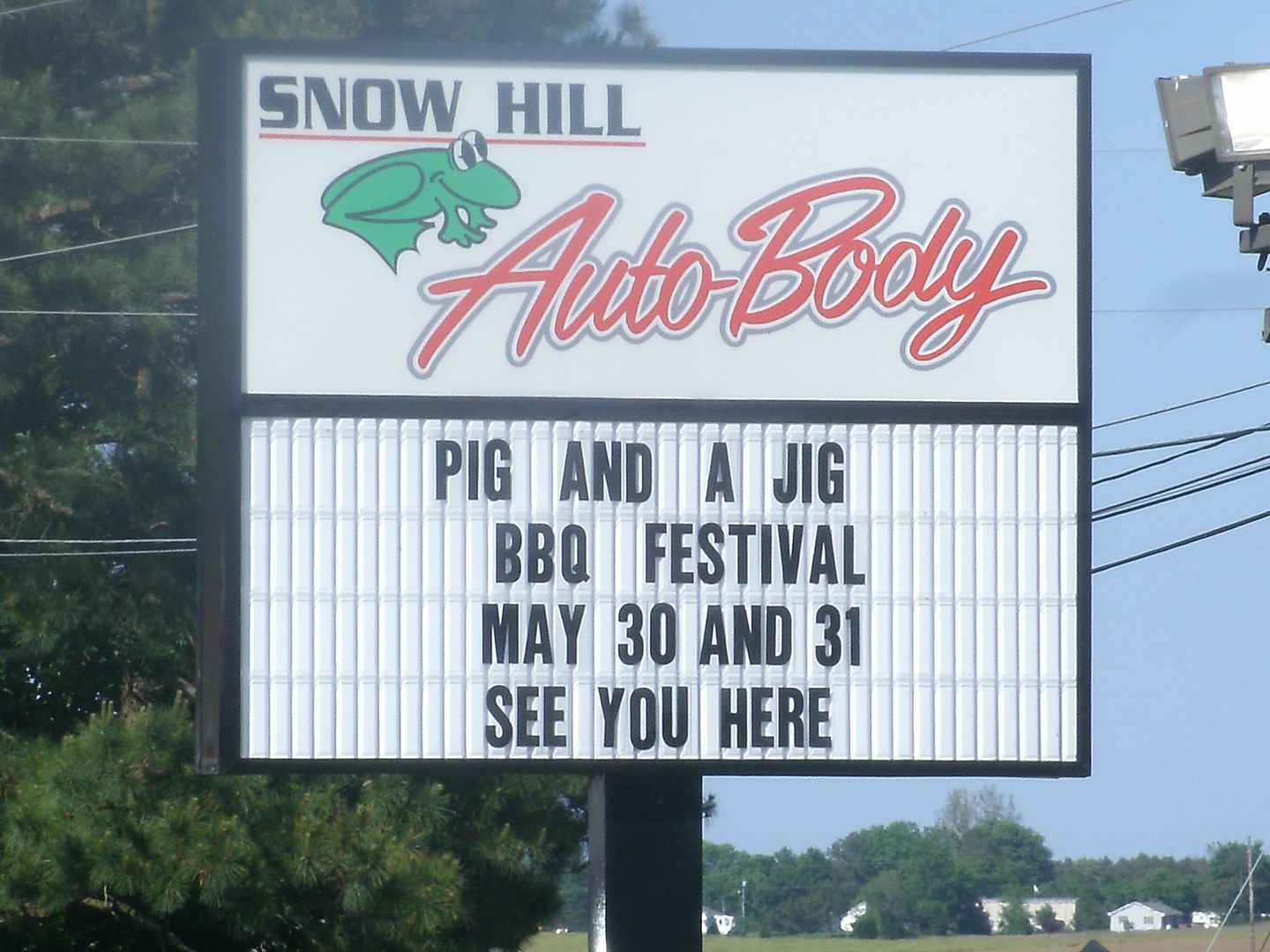 One of the big differences between the inaugural event last year and this year's rendition was KCBS certification, so there were over 30 teams vying for the prize money and hardware.
They were set up where we parked last year, with parking now across the road and a shuttle service provided. Unfortunately, the access over there wasn't as easy and the competition was just wrapping up anyway so I didn't wander over there to scope things out. While it was nice to have a shuttle bus, I would suggest securing the same trailers they use for the county fair and several tractors – it would make for less waiting.
The other addition was rides for the kids.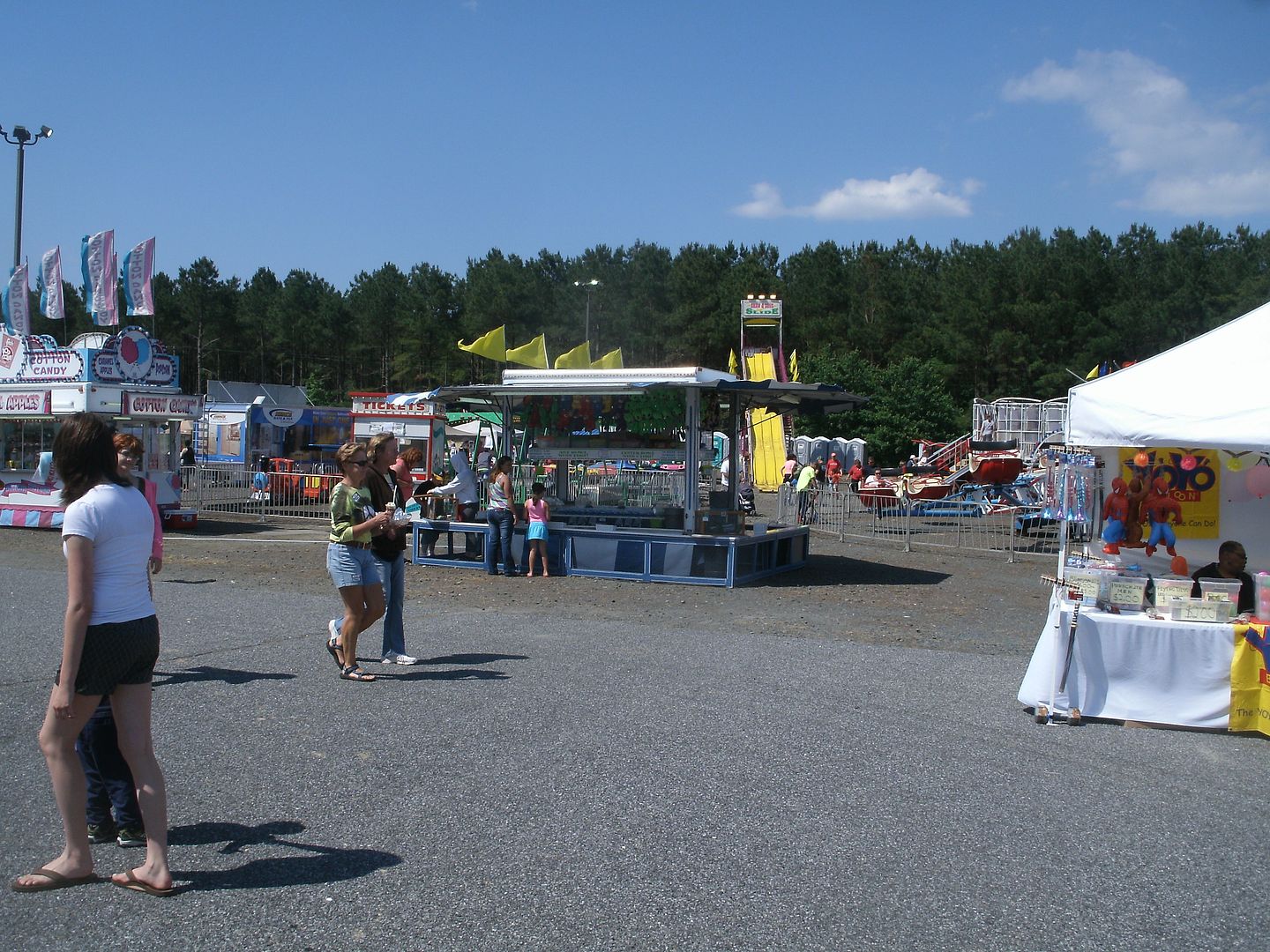 Between that and the space for cornhole, it left a modest midway section.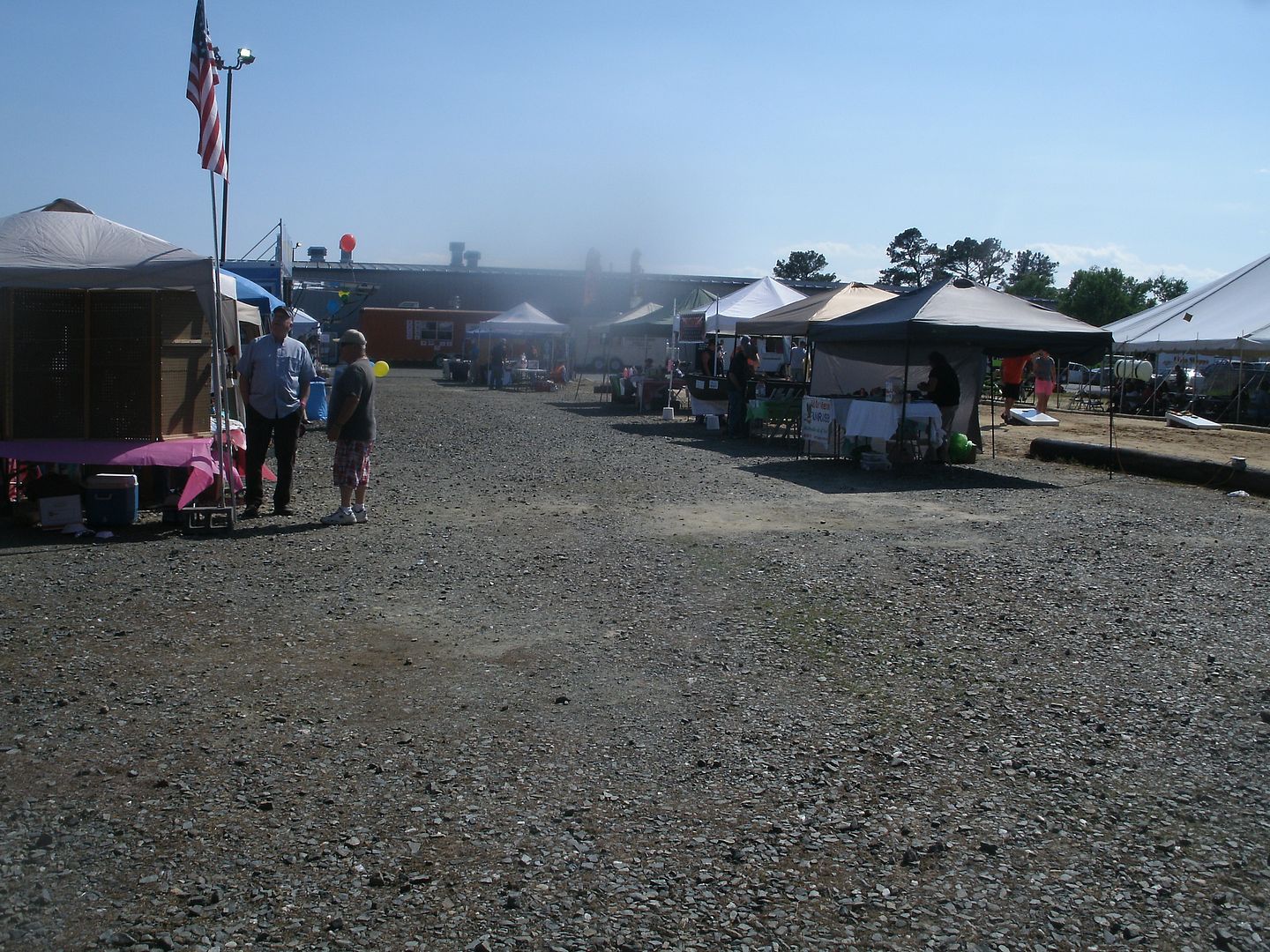 There were still a small number of food vendors, with a couple traveling some distance to be here.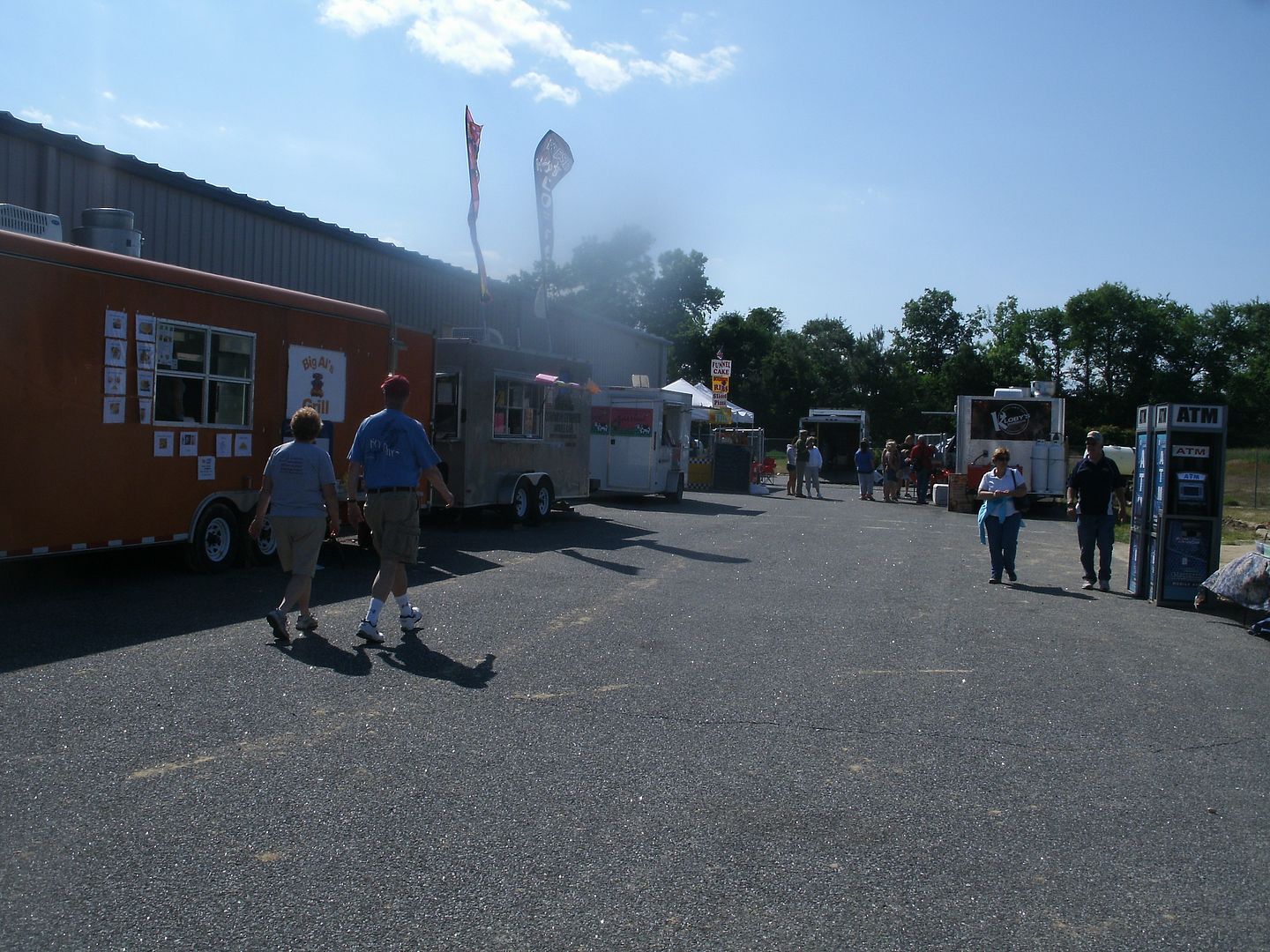 This was at one stand called Kloby's. Not sure what it would taste like, but it looked interesting.
I suppose, though, it had most of what I ended up having within the Mason jar.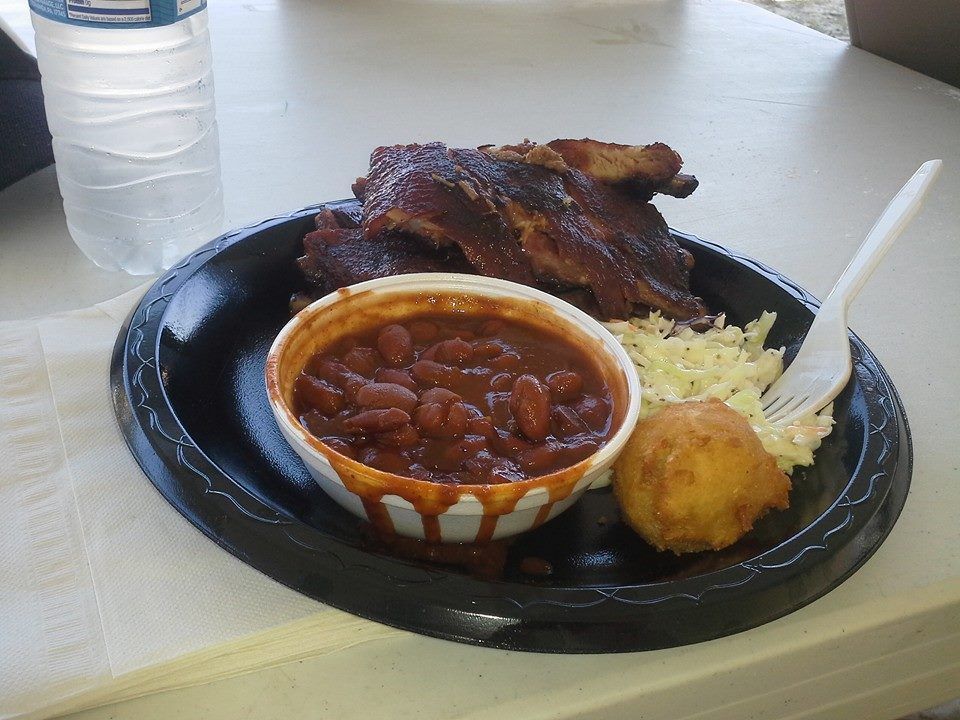 Aside from the beans, which I found a touch too spicy – Kim liked them, though – the meal was pretty good, although I think I would have liked the other half of the rack better. The North Carolina-style sauce was tasty, though.
Meanwhile, we were listening to our friends from Something Grey.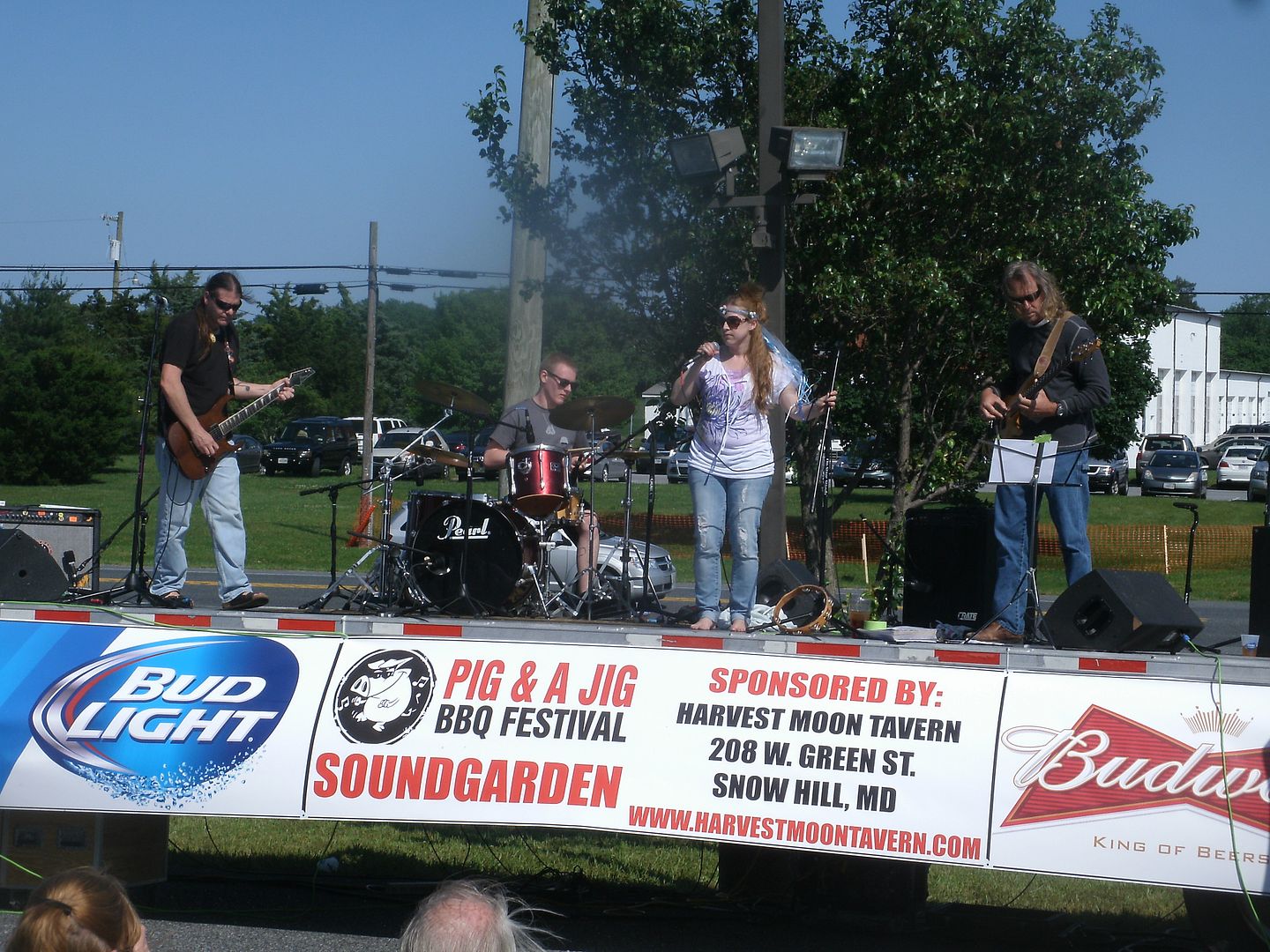 Since I only saw the one band, I won't do a Weekend of Local Rock feature. But they had a number of bands come back from last year, so they must be treating them right.
I'm not sure just how much property Preston owns, but they probably need more space to make this event bigger and better in 2015. Certainly the local Snow Hill schools would like it to be an ongoing success, and if they can keep KCBS certification they may end up with a big hit on their hands.
And by the way, the reason the photos turned out the way they did was that there was something on my lens. I have no idea how it happened, but it messed up several of these photos and may have scratched the camera lens. For that I'm an unhappy camper, although the camera is an old model which has basically been supplanted by my cell phone. I just like it because it fits easily in my pocket.