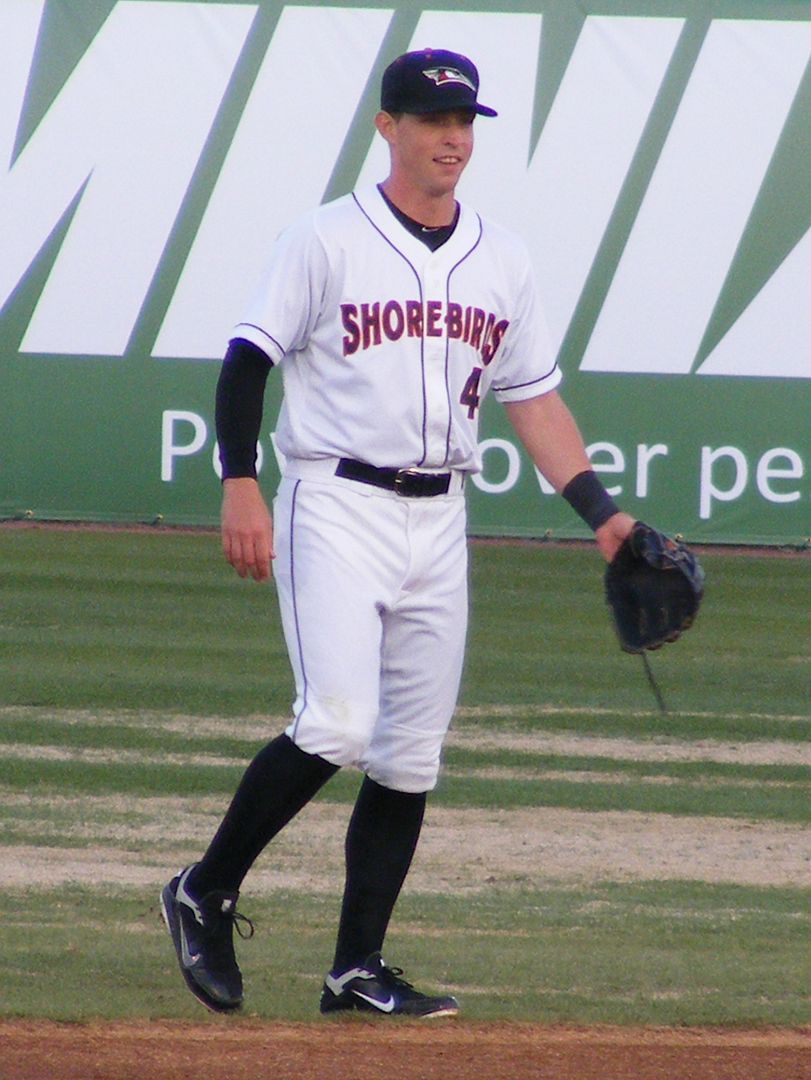 Thus far Jeff Kemp has been one of the quieter contributors to the Shorebirds' early success. The shortstop isn't really regarded as a hot prospect in the vein of several others who advanced from last year's Aberdeen team, but the 2013 33rd round pick out of Radford University (and native of Bowie, Maryland) has done his part for the Shorebird offense by taking the early lead in doubles (7) and runs batted in (10.)
In 48 games for the IronBirds last season, Kemp put together a decent but unspectacular slash line of .240/3/20/.686 OPS, showing a little bit of muscle with 13 extra-base hits among his total of 37. So those seven doubles are just two off his career high that he established in thrice the games last season – apparently Jeff is finding the gaps of SAL outfields to his liking and placing the hits there.
It's likely he won't keep up that pace of doubles, but his other Shorebird numbers are reasonably solid, with a .256 average (20-for-78) being perhaps the best feature. Progress can be shown in cutting down a 17/2 K/BB ratio in an effort to pump up an anemic .268 on-base percentage. Another need for improvement is in the field, where Kemp has already committed seven errors compared to eight all of last season. He would probably be better suited to second base, which was his predominant Aberdeen position and the spot he played best.
Although Jeff has been serving as the team's cleanup hitter thus far, it's more likely that down the line he would be a sixth- or seventh-place hitter. He has just enough speed to not clog up the bases, swiping eight bags for Aberdeen in 2013, and should carry enough of an average to not be an automatic out. But while he's the guy in the cleanup spot for now, Kemp is taking advantage of the opportunity.