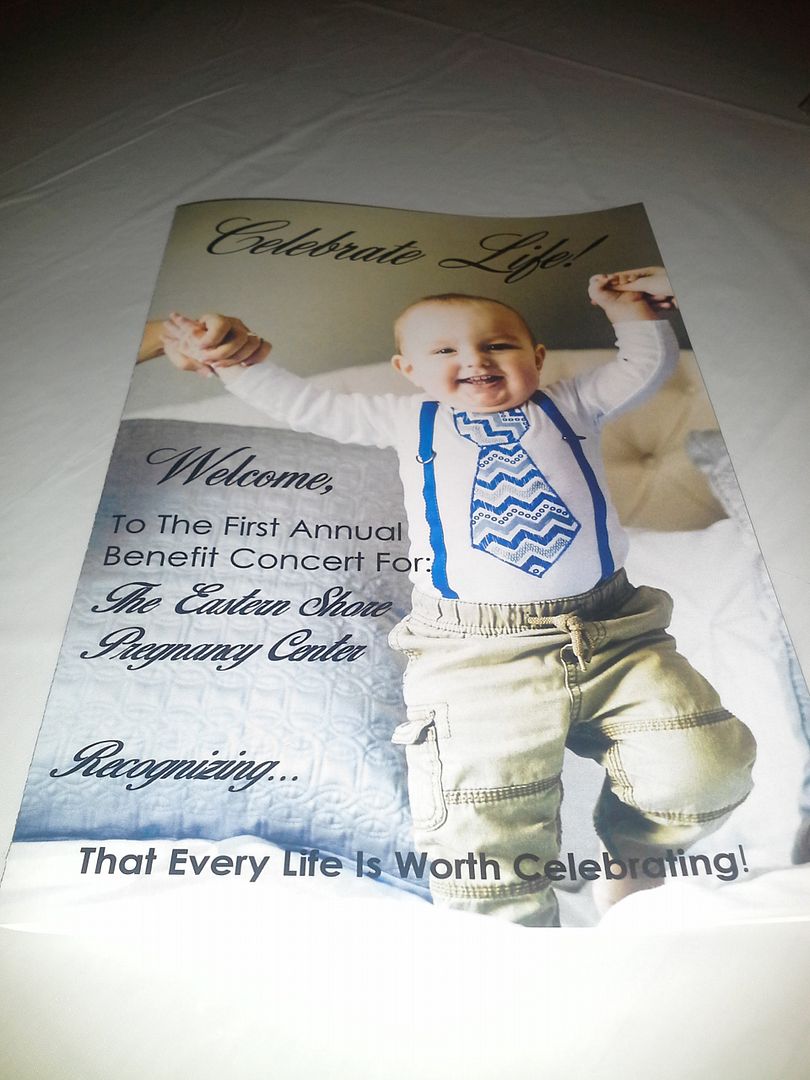 Last night supporters of the Eastern Shore Pregnancy Center turned out in force to assist the organization with its 2015 goals. The occasion was the first annual spring coffeehouse and benefit concert fundraiser, held at Providence Presbyterian Church.
Youth was the rule for the music at this event, beginning with an a capella group of young children called Rivers of Living Water and also featuring a group of 13-year-old triplets called (naturally enough) Triple Praise. Both sang spirituals and hymns, with Triple Praise employing recorded background music.
Even the adult groups tended to be on the youthful side, with Beauty for Ashes dedicating songs to their young children featured in the slide show that was playing behind them.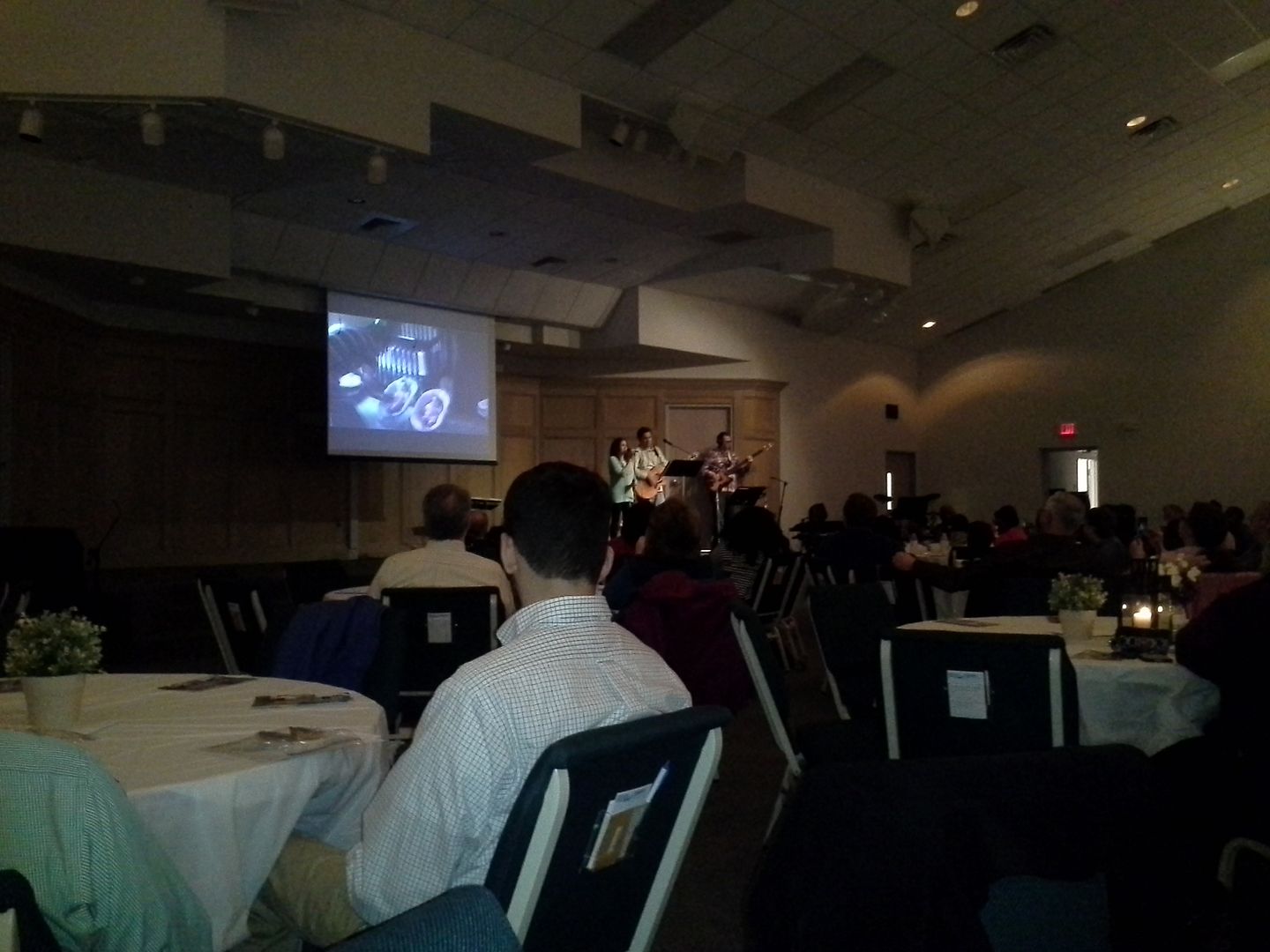 The married couple leading this group has a pair of three-year-old twin girls.
Similarly, Steve and Olivia (or Liv and Steve, as they billed themselves) are also recent parents. This shot also gives you an idea of how many were there – my guess is about 150 people.
In their own way, all four groups were entertaining although none of them played more than a handful of songs. The event was only a couple hours long and it also featured testimony from a young parent of three named Danaica Pierrot as well as remarks from ESPC Executive Director Jacquelyn Seldon.
Seldon was pleased about the progress the ESPC has made since acquiring a sonogram unit last year, but outlined a couple of worthy goals for this year: spreading the message on billboards near local university campuses in order to reach college-age prospective parents, and following up on the permission they were granted by the Wicomico County Board of Education to promote their services in the local high schools.
Of course, this event was also serving as a fundraiser. And while there were envelopes and donation slips on each table, the opportunity was also there to bid on a number of interesting, intriguing, and useful items. This was just one of three long tables the group had, with 35 different lots up for bids.
With the silent auction and the table top appeals, I'm pleased to report the event raised over $4,000 for the ESPC. But then that's not to say they won't take donations outside the event as well, and they definitely can use them because the need is there. They're not getting even a tiny fraction of the $528 million Planned Parenthood received from government, in part as PP "fought abortion stigma in popular culture."
I'm probably injecting far more politics in this report than many would feel comfortable with, for it was truly an apolitical event. Yet I would wager that most of those attending last night's benefit would not participate in that "stigma" but would instead encourage and counsel those who made that choice. For those who are expecting, though, the range of options is much larger than groups like Planned Parenthood would have you believe, and the worthy goal of the ESPC is to bring that number who choose abortion in the Salisbury region down from its present 300 or so to as few as possible.