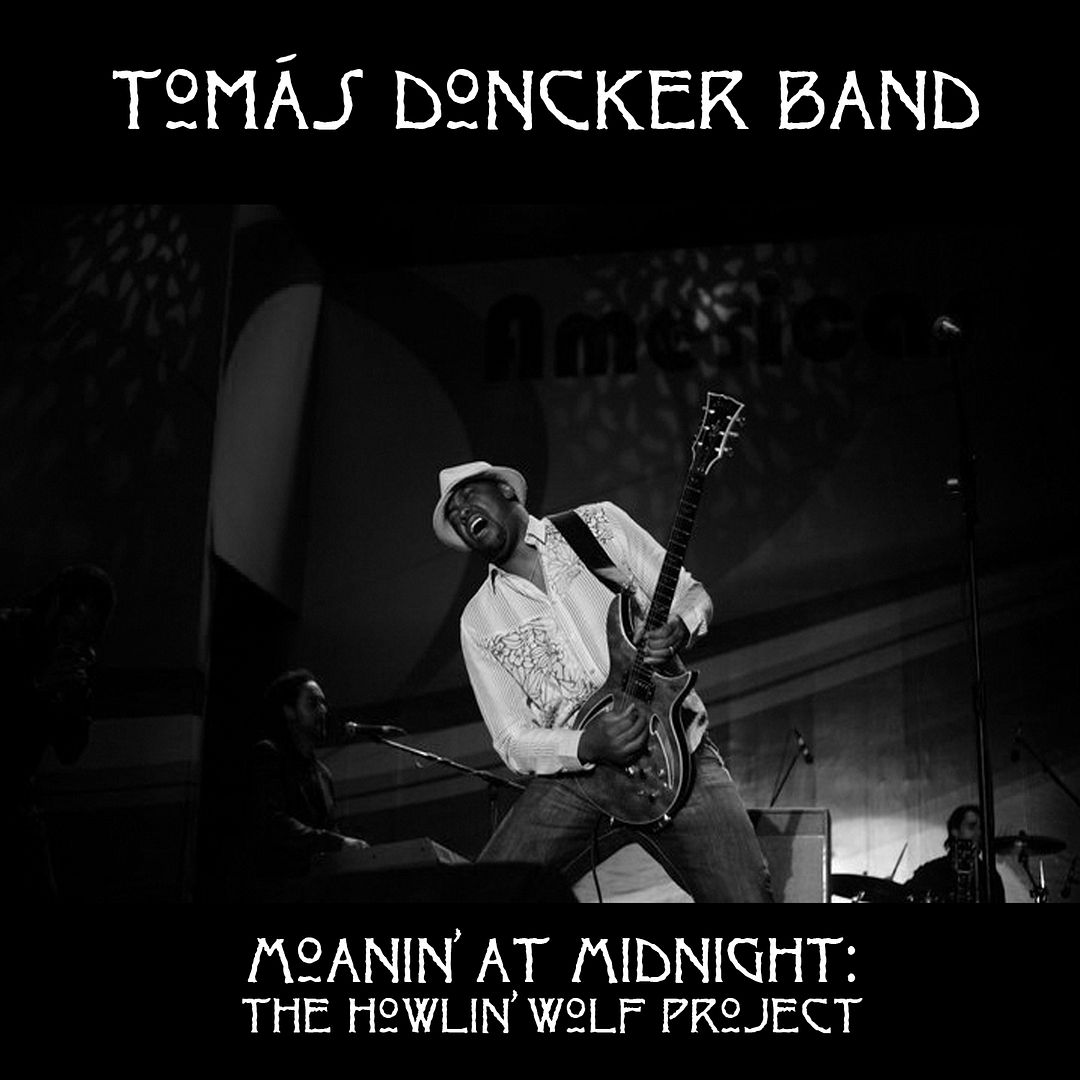 You've seen the name Tomas Doncker in this space before, as his band has served as backup musicians for True Groove Records labelmates Marla Mase and Lael Summer, whose releases I've previously reviewed. But this time Doncker serves as the frontman for a project a couple years in the making that's near and dear to his heart – a tribute to the late bluesman (and Rock n' Roll Hall of Fame member) Howlin' Wolf.
But while Doncker puts his stamp on seven of Howlin' Wolf's classics, mainly released between 1958 and 1962, he also adds a couple originals in the same vein. Blind Melon Morpheus (Missed the Train) is the harmonica-solo introduction to Shook Down, and if you didn't know they were originals you may have thought they were outtakes from the master himself, with a dash of additional organ and background harmony on the latter. The compilation also features both a more traditional offering of Moanin' at Midnight and what Doncker calls the "Ras Jah Ames Dubmix" with more echo and sampling to close the set.
Fans of bluesy rock probably know the songs as many have been covered by various artists over the years, with perhaps the best known being Jeff Beck and Rod Stewart's rendition of I Ain't Superstitious. Doncker's version is far more upbeat than the Beck/Stewart version, honed to a toe-tapping tempo and featuring a heavy emphasis on the harmonica. And when it's vowed in the spoken word portion of Smokestack Lightning that "I'm gonna show you how to play the blues," Doncker delivers – although I think it's expressed even better in his rendition of Back Door Man, with a great guitar coda.
This isn't to say the lesser-known songs don't have highlights. With just a hint of keyboards, the guitar-driven Evil is a great introduction to the set, which transitions well to the slower and more traditional Killing Floor. But I thought the best (if not necessarily truest) rendition on the album was that of Spoonful, which mixes great harmonies and a sizzling solo that make you want another one.
Howlin' Wolf packed a lot of music into a relatively short recording career – he was in his late forties when his first solo record came out, and he only lived to the age of 65. But he lived at a pivotal time in musical history, and his impact is well remembered by Doncker in his tribute. If you don't believe me, listen for yourself and pick up the album when it comes out July 8.