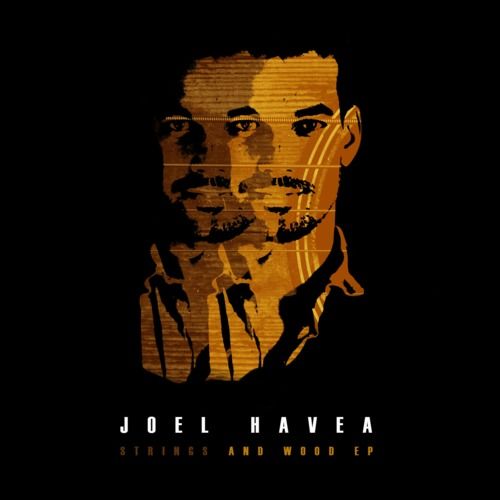 Joel Havea has an interesting story, and he's not afraid to tell it.
The Australian native, who now calls Germany home, is in the midst of a European tour to both back his upcoming May 24 release called "Strings & Wood" as well as a full-length 2012 effort called "You Make Me Believe." The May 24 release is a five-song EP and the subject of this review.
Havea is an acoustic guitarist, but his songs have a rich quality to them which takes them beyond the typical coffeehouse singer-songwriter and gives them more of a full-band feel, despite the inclusion of only a little bit of additional instrumentation. I found this to be best expressed on the opening song, Going Gone. It's a solid tune, with great harmonies and a bluesy vibe to it that should play well on tour.
Track two, Simple Things, takes it a little slower, with the inclusion of a backing cello. Perhaps it's the voice and the way the song is crafted, but the song reminds me of something a later-stage James Taylor would have done; it's the impression I get as one who was there for the original, anyway.
Going Through The Motions is more of a slow-developing song, but it eventually reaches its payoff, with great instrumental backing for Havea's playing – it's another song which should draw wide appeal. A stripped-down version is featured in the video below, so imagine the song with a little studio work and organ.
After the work of Going Through The Motions, the ballad My Wings brings some surprisingly good harmonies to the mix, along with a uplifting chorus. It also brings back the cello to ably create the mood.
With more of a true singer-songwriter feel, thanks to its harmonies, the final song on the 18-minute EP is Fading Away. As Havea sings, "as the time is slipping by, the twinkle in your eyes is more of a glaze," one can understand that the song's subject is indeed fading away from life.
All five songs are well-done, and perhaps they could be the foundation for a lengthier release down the line, as many up-and-coming artists are using this repackaging technique to adapt to the changing market for music. If you're into acoustic rock, this is well worth the few more weeks of waiting (although you can listen for yourself to it now.)
As I noted at the top of the review, Havea is not afraid to tell his story. This video is a promotional effort for the upcoming release.
From what I understand, Havea has some U.S. dates planned for later in 2014 so if you like what you hear he might just be coming to a venue near you.