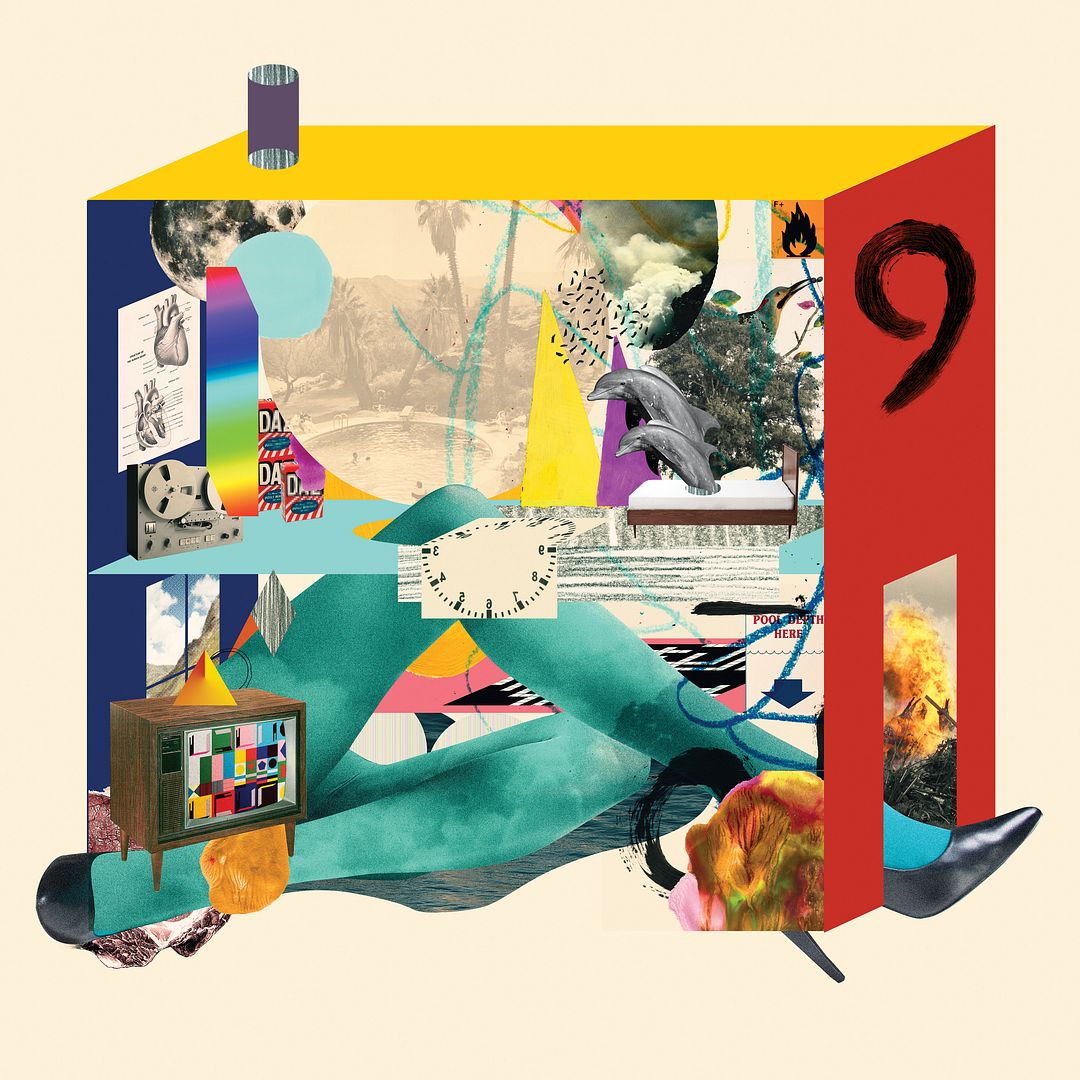 They say you can't judge a book by its cover, but in this case looking over the cover of the recent Latimer House release "All The Rage" gives a very good idea of this complex yet strangely accessible collection of ten songs.
Formed by an eclectic assortment of musicians with roots from around the world in 2010, the Prague-based band has put out an album which to my ears was a little bit like good jambalaya is to the palate: something with a lot of flavors you may not expect, but combined well for an overall enjoyable experience.
The base is laid by the opening tracks This Is Pop, Burn, and Eye Can See, all relatively punchy and upbeat songs with a good riff to them. You even get the hint of political commentary in This Is Pop, while Burn introduces a string section to the overall composition.
That addition and subtraction of elements continues through the tracks, something which got me thinking about what was missing. As the collection went on, it seemed like just as I was thinking that a stone was unturned, as if on cue I'd hear it in the next song. When it occurred to me that a song with harmonies was missing, along came Red Hot Sequin Blues and Splash! A slower ballad? Try Your Love on for size. The toe-tapper I was looking for turned out to be Love's Undermined. Surprises seemed to abound with each track, so listening a second time made me notice things I missed on first impression.
Tasty, complex instrumentation comes in many of the songs as well: the horn of Follow Your Heart as well as Red Hot Sequin Blues, the echoing chorus and cheerful keyboards of Birdcage Walk, the string section revisited on Bubblegum, and even the bass-driven intro to Splash! made for good variation. Bubblegum also provides additional commentary on pop culture in its lyrics.

While all ten songs have enough variation and manage to hold the listener's interest, perhaps the only drawback I can see is that some may grow weary of vocalist Joe Cook's somewhat nasal voice and delivery – but then again it's worked for Bob Dylan for years.
The band is based out of Europe and has had more of its popularity there, but there is a connection to the States as bassist Michael Jetton hails from Virginia. It may not be on their timetable just yet, but there's always been a market for Europop in this country so an eventual tour here may not be completely out of the question. Right now, though, it appears that Latimer House is simply happy playing music with a good collection of guest artists helping out along the way.
If indeed this is really pop, then Latimer House seems to be keeping it in good hands. This is the kind of danceable, accessible stuff that's a reminder of a simpler time, and these guys show the pop genre can still be done quite well. As I like to say though: don't just take my word for it – listen for yourself.