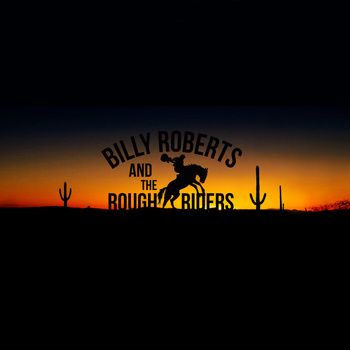 With all the attention being paid to country music these days, there are a lot of people trying to cash in on the imagery and adopting that "gone country" attitude. Billy Roberts is one of those guys, but as a native of Australia where country is not nearly as much in vogue, he had to embark on a journey to Nashville to take the initial step toward his dream of being a musical star.
The funny thing is: he didn't really make a country album, or at least not one which would compete for space on the country charts with folks like Luke Bryan or Florida Georgia Line.
Granted, on "The Last of the Originals" many of the songs have country roots in them, but it's more the classic traditional country you hear in tracks like With You, Not That Special, or the lyrically poignant I Was Young.
But you can also find a lot of other influences as well – the rollicking and rocking Mrs. Jones leads off the album and makes the listener believe this may not be a country set after all. Nor do you normally hear the sort of plucking rhythm guitar of the next song, I'm Gonna Get That Girl, on your latest generic country set. My Baby Gone Cold, conversely, has a more bluesy feel to it, and later on in the lineup No More Mr. Nice Guy is not a rehash of the Alice Cooper classic but an original shuffle featuring a dash of harmonica. As the album's closing song, Red Head Baby is a good rocker to leave listeners with.
There are two tracks which deserve a special mention, though. The seven-minute long (and how many country songs go past five?) Davy Crockett and the Alamo is a slow ballad in its first half before kicking it up several notches for the finish. And I really, really liked the haunting guitar and harder edge of Never Know.
That song, coupled with the refreshing lack of twang in Billy's voice and the use of production tricks like vocal distortion, set "The Last of the Originals" apart from the rest of the pack, and make it, well, original.
So what's not to like about it? One thing Billy will learn as he moves on with his musical career is how to better frame songs to his vocal range. At times he gets a little too monotone with his vocals, and it gets me to thinking how others could have handled the song. Musically this is a fine effort, but the vocals could stand some polish.
But this album, if promoted right, can have crossover appeal. Traditional country fans would probably prefer certain songs while those of us who occasionally enjoyed The Eagles or Neil Young – who Billy lists as an influence – will like the edgier tracks.
Just released a couple weeks back, I can implore you to not just take my word for it – listen for yourself and see if modern country is ready for an Australian influence.