It's not a whole lot, but it is ours. Over the weekend another Wicomico Farm and Home Show – the 78th annual – was put in the books. As has been the case the last several years, I was there to help with the Republican table.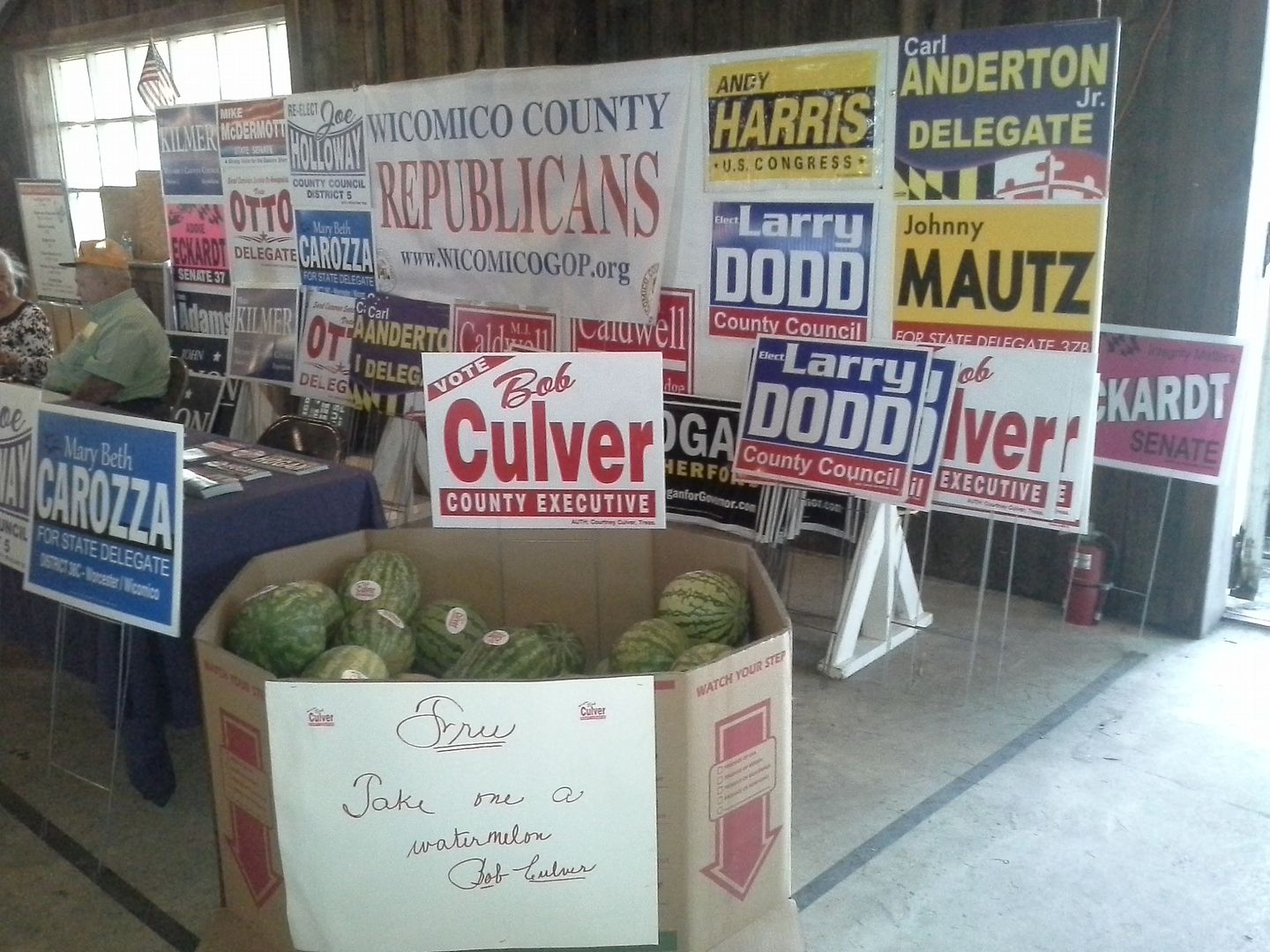 Of course, the indispensable part of the program was sitting at the table when I took that shot. Blan Harcum was one of many volunteers who helped out, though, so thanks to Helen, Marc, Jim, Woody, Leonard, Ann, and anyone else who spent some time there.
Some of the candidates stopped by over the weekend as well. Thursday afternoon brought two County Council members and a third who wants to join that body.
Marc Kilmer (left) is running to represent District 2 on County Council, and as he noted it's the most rural district of the five. Arguably, Joe Holloway (right) represents the second-most rural district in District 5, while Bob Culver (center) is currently an at-large member who is now trying for County Executive. His watermelons were a hit.
I didn't stay too long Thursday; my main job was to get set up and check on the photos we entered. (More on that in a bit.)
So when I came back Saturday, I wanted to see what else was going on around the WHFS, beginning with the exhibit hall.
It was dominated by one feature, which returned from last year.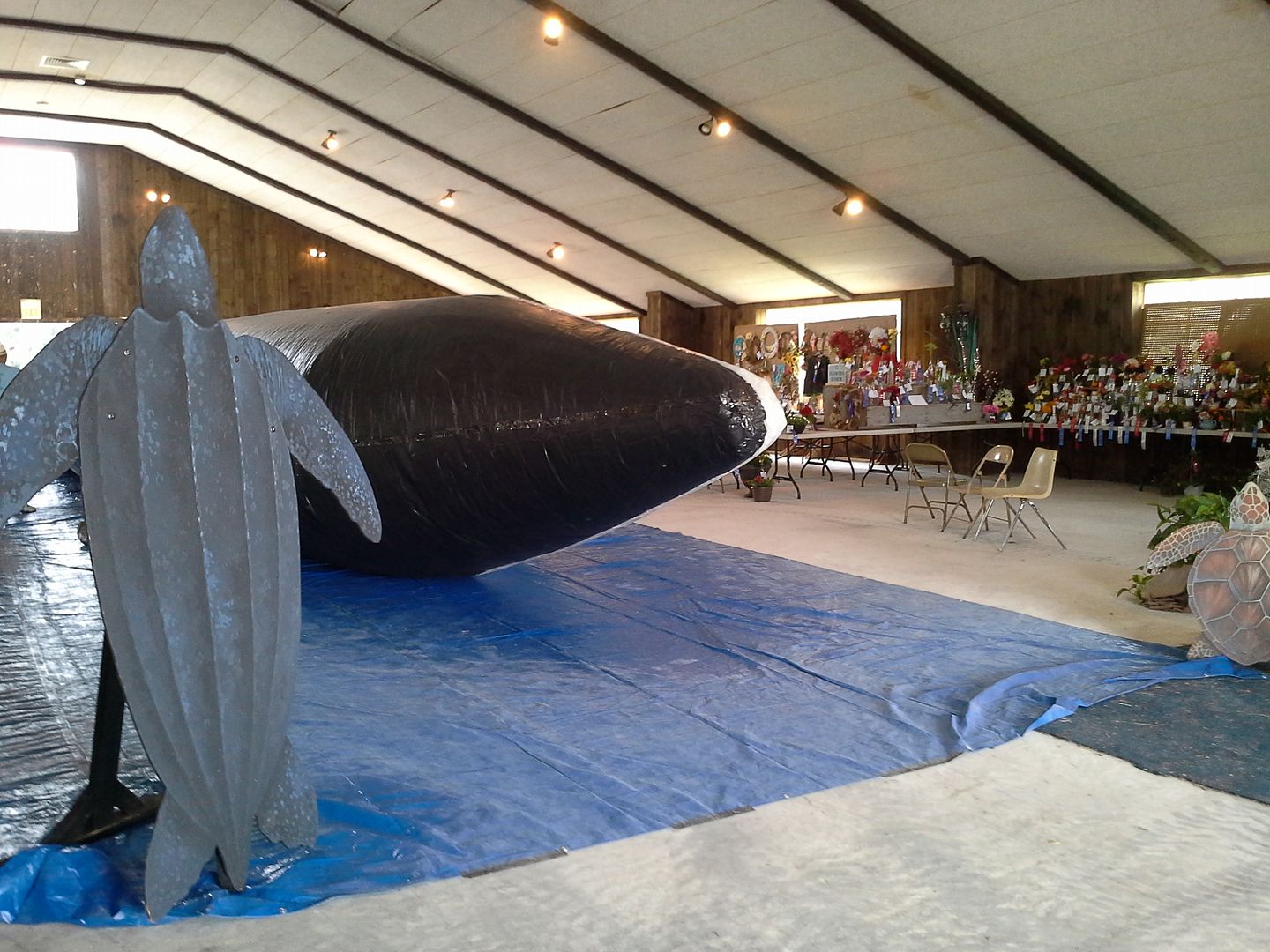 The National Aquarium brought back its inflatable whale, along with a table and accompanying signage.
In a similar vein but parked outside was the Phillips Wharf Environmental Center bus.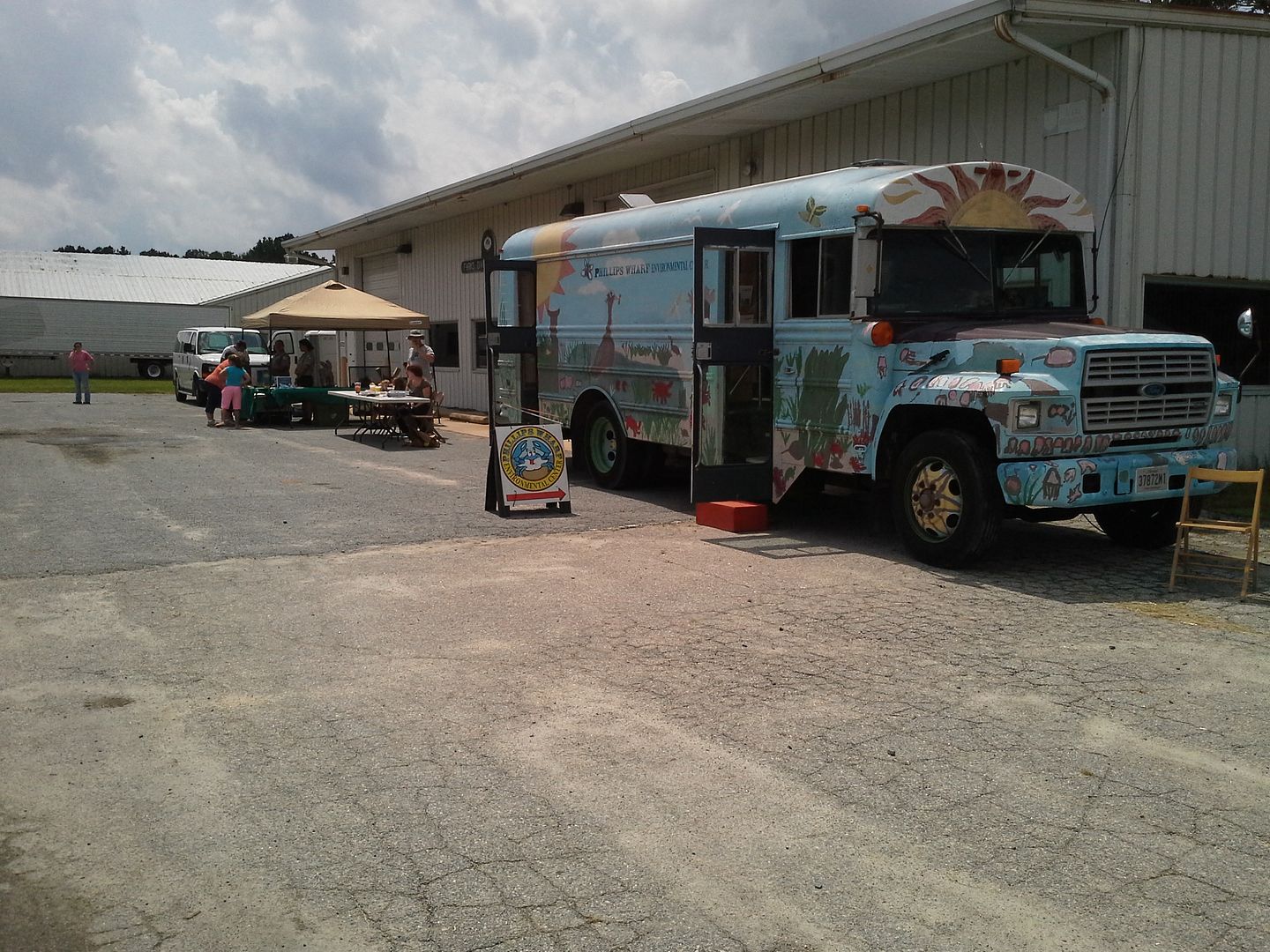 But the main purpose of the show was to highlight the farms and crafts of Wicomico County. On the farm side, there were all sorts of barnyard animals, such as these.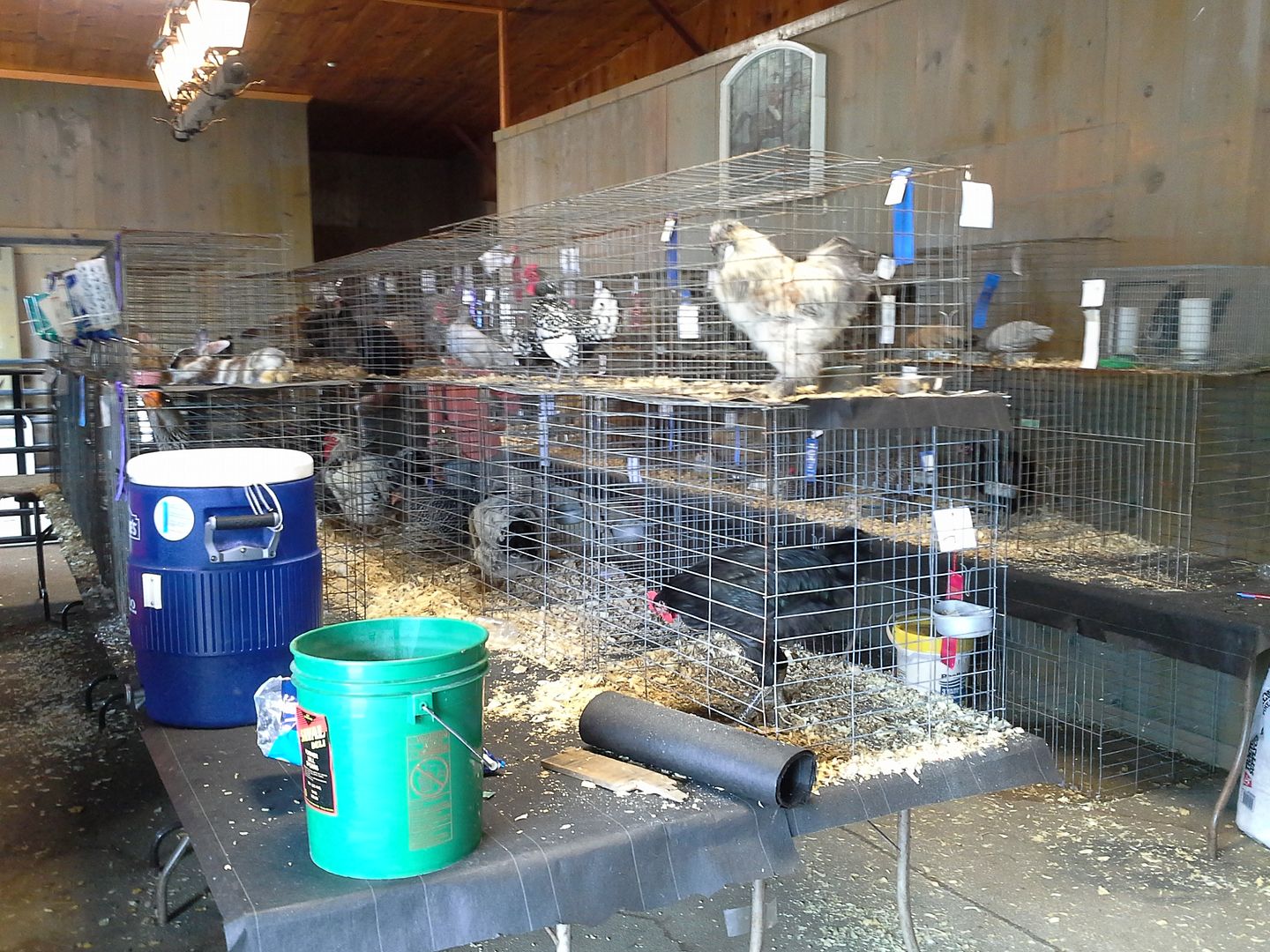 Just outside there, nervous contestants waited as their animals were judged. I think these guys were done, though.
On the inside of the exhibit hall, there were crafts and hobbies galore. I can see why this quilt won, although the best in show was very nice too.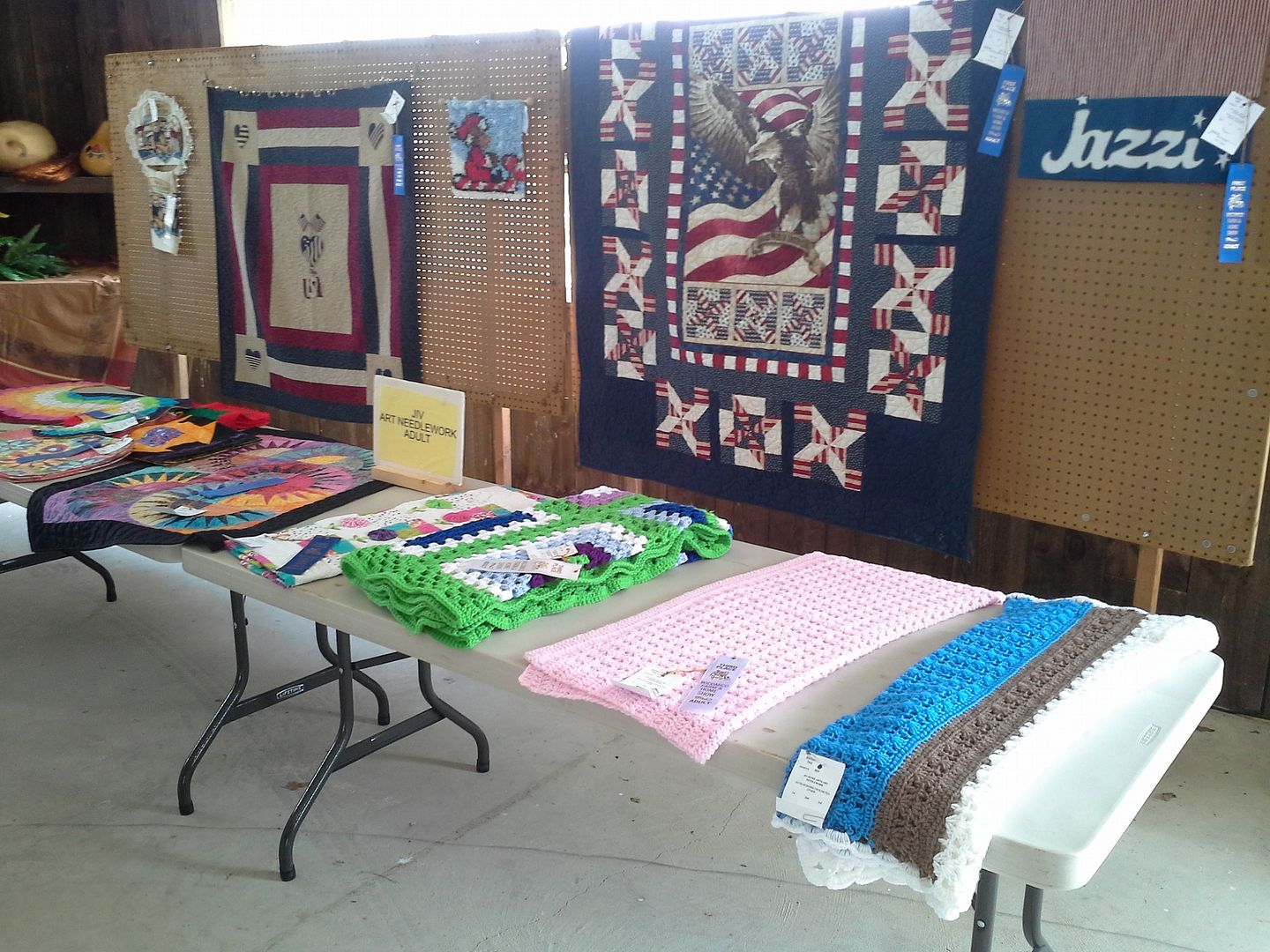 Fortunately, it wasn't just these attractions. The kids had their own little tractor pull, although there wasn't a version for the big kids this year like there was last time.
Not that they didn't have tractors around.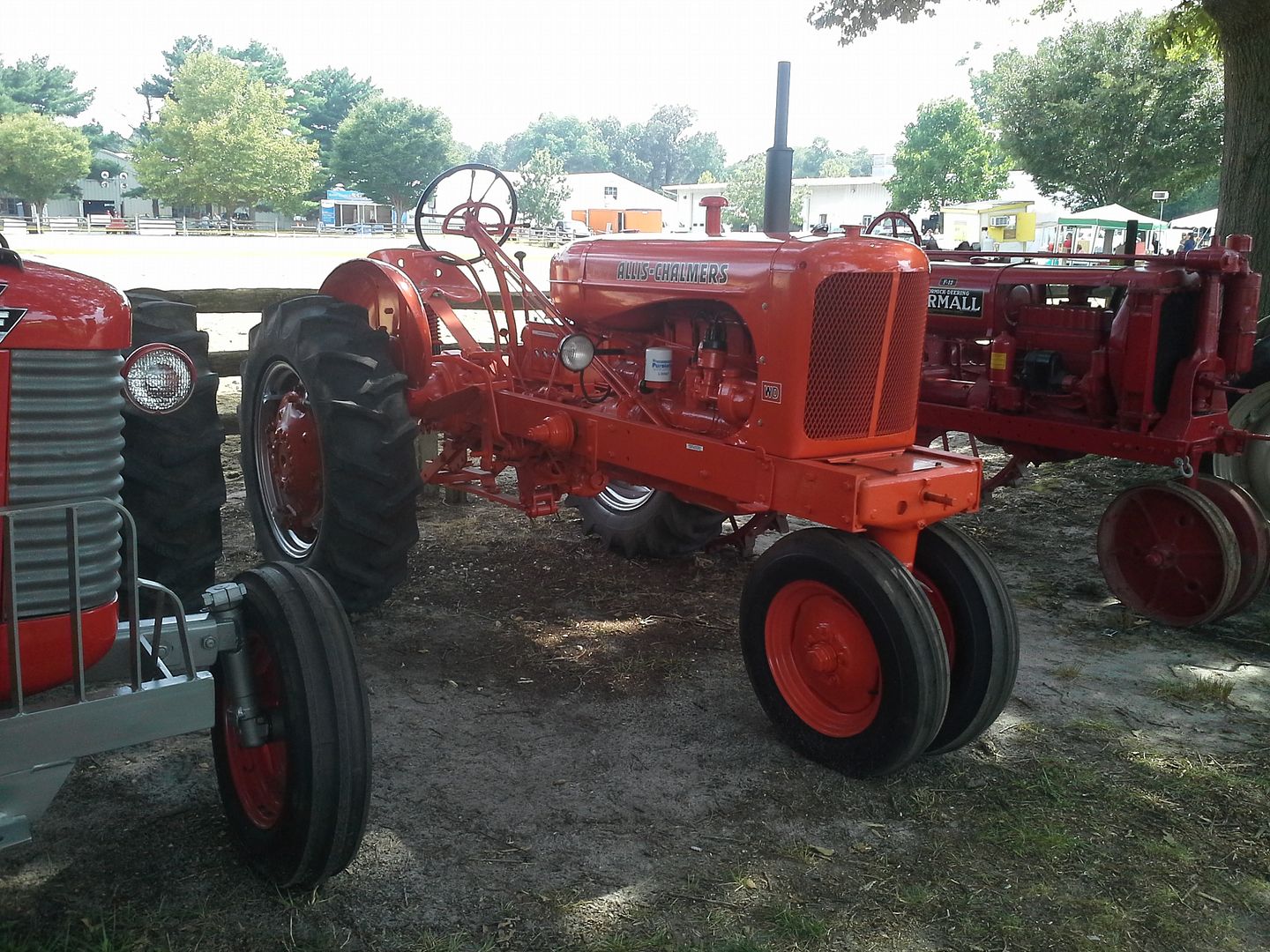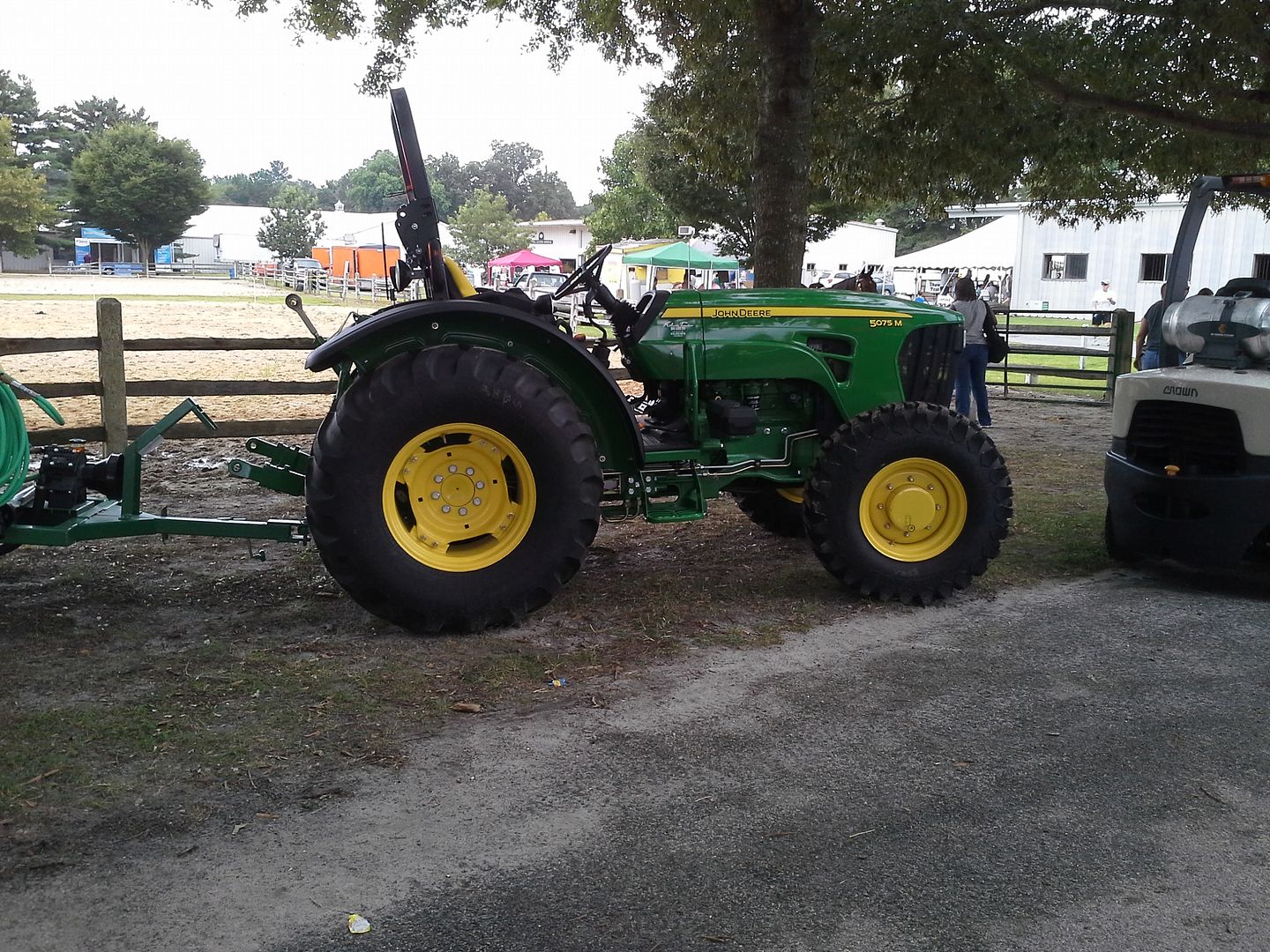 I'm sure the old ones are priceless to the owners, but I was floored to find out a similar tractor to the one I pictured (a Case/IH model as opposed to a John Deere) can run well north of $35,000.
As they did last year, there was a car show – one with its share of trucks, naturally.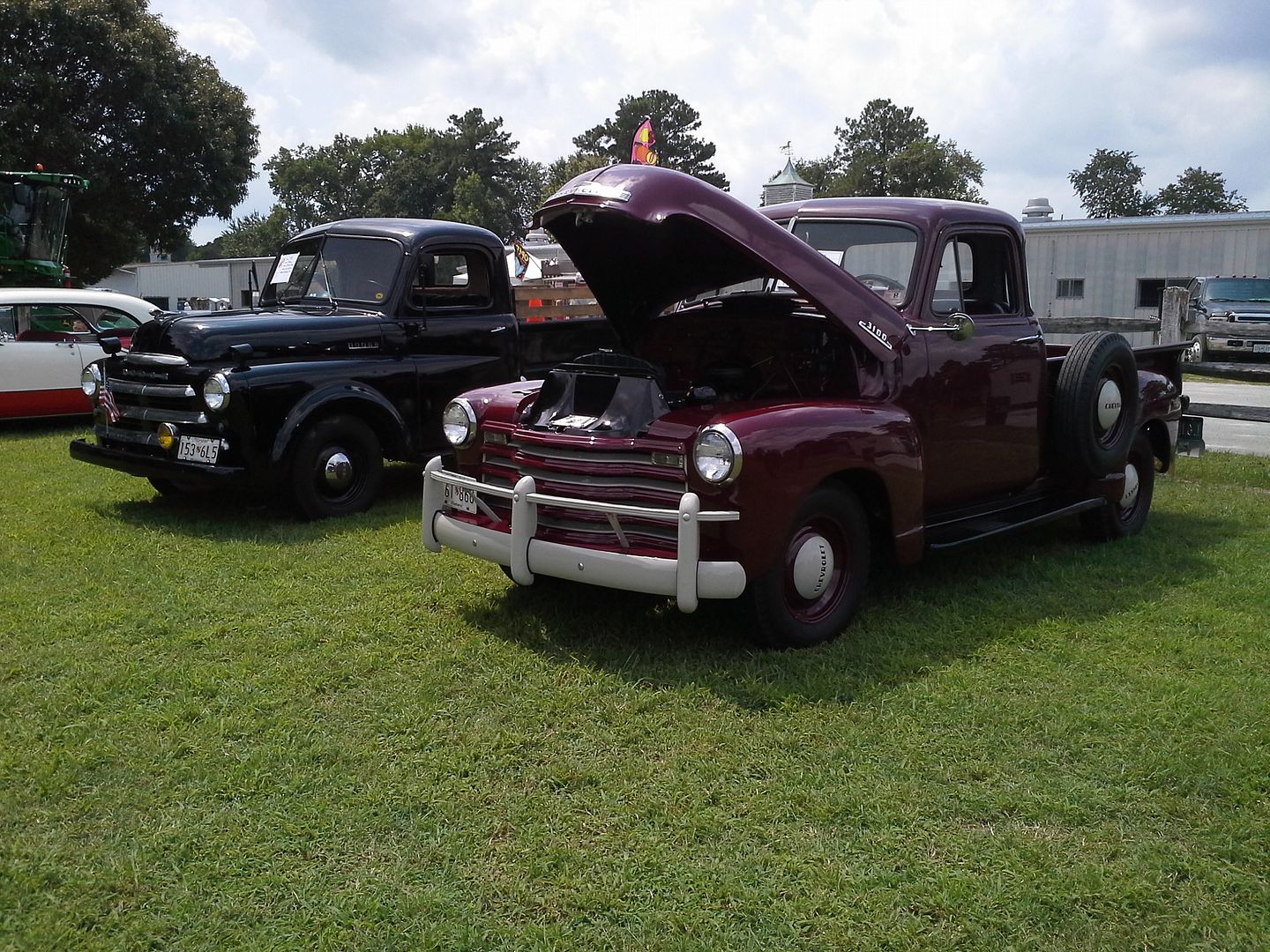 But the most interesting truck to me was this – one of the two military-themed trucks in the show.
The directional sign is supposed to resemble the one from the old TV show M*A*S*H, and it indeed includes Toledo in honor of Corporal Max Klinger. Actor Jamie Farr is a Toledo native.
This was a nice touch as well.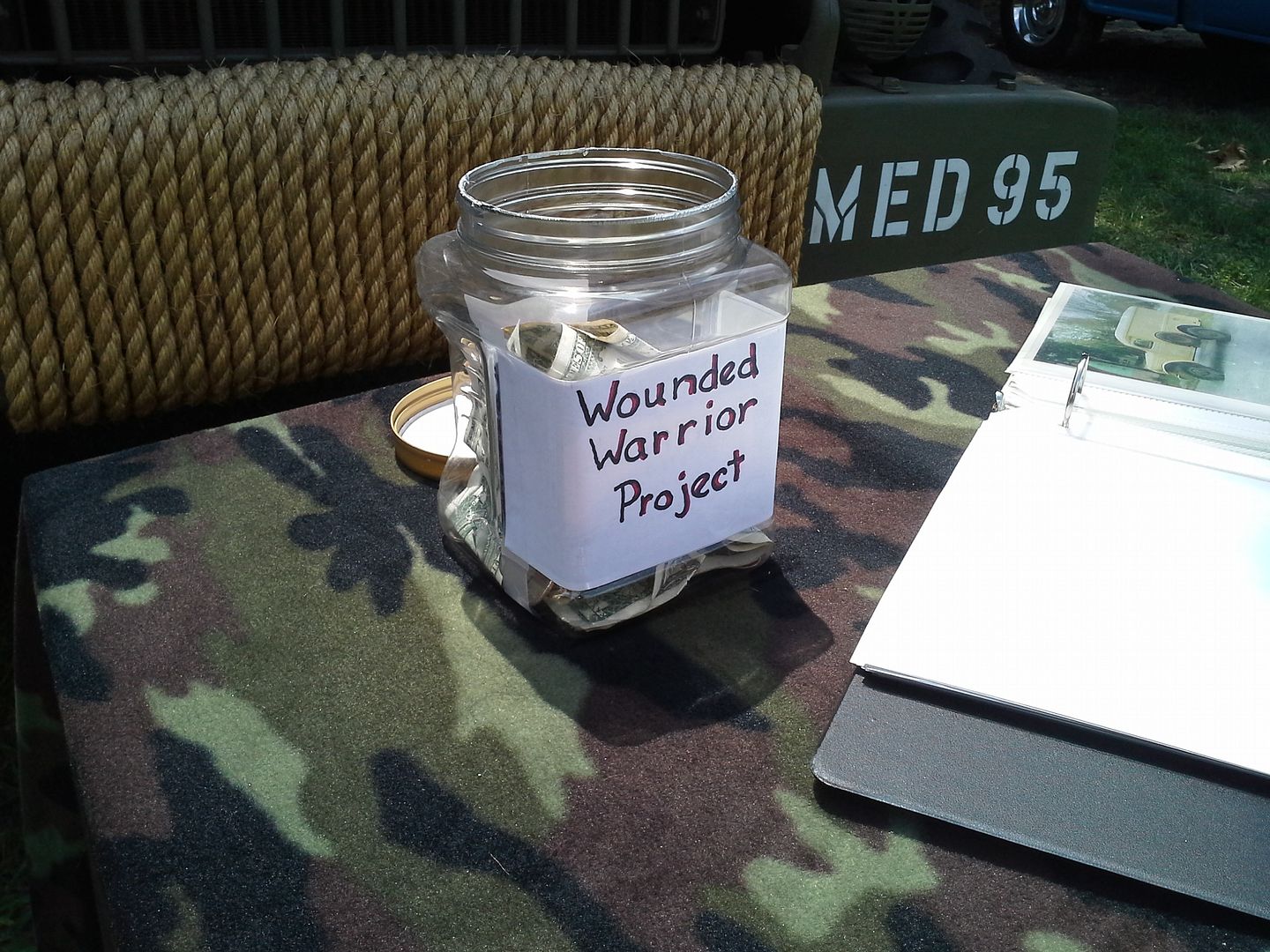 There was plenty of action in the horse pen, with an exhibition of Cowboy Mounted Shooting.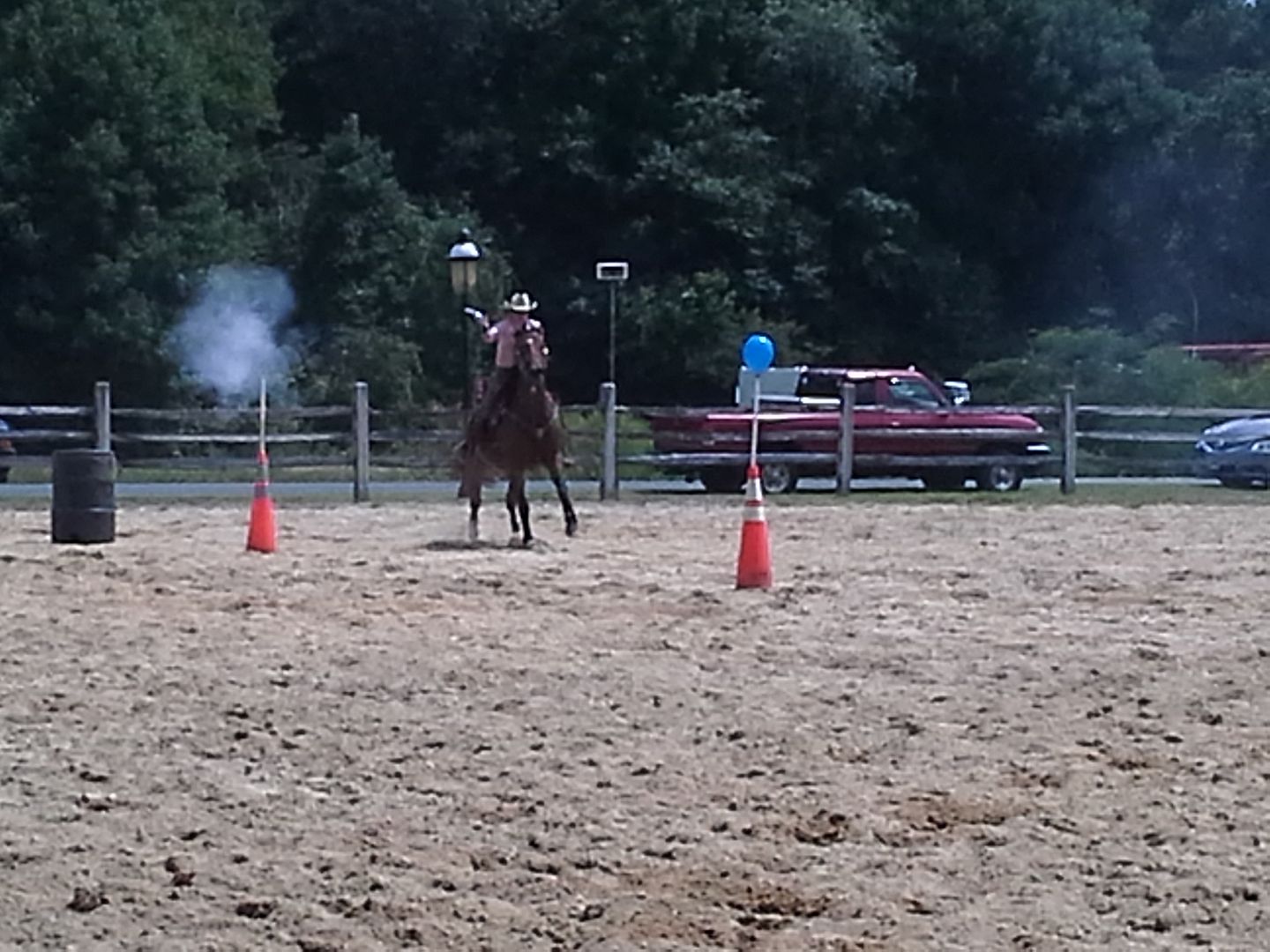 CMS is supposedly a fast-growing sport, with seven to ten new people signing up daily. It combines the agility of barrel racing with the accuracy of shooting – competitors try to shoot each of ten balloons on a preset course, with time penalties for missing a balloon or knocking a post over. Among the participants in this exhibition was the reigning Ohio state champion, who's from Delaware but recently won the title in a competition in Wooster, Ohio. (By the way, the bullets are modified theatrical blanks.)
It would be interesting to see if they could get a real, sanctioned competition here next year. Unfortunately, the organizers really didn't have much in the way of activities during the late afternoon hours leading up to the awards.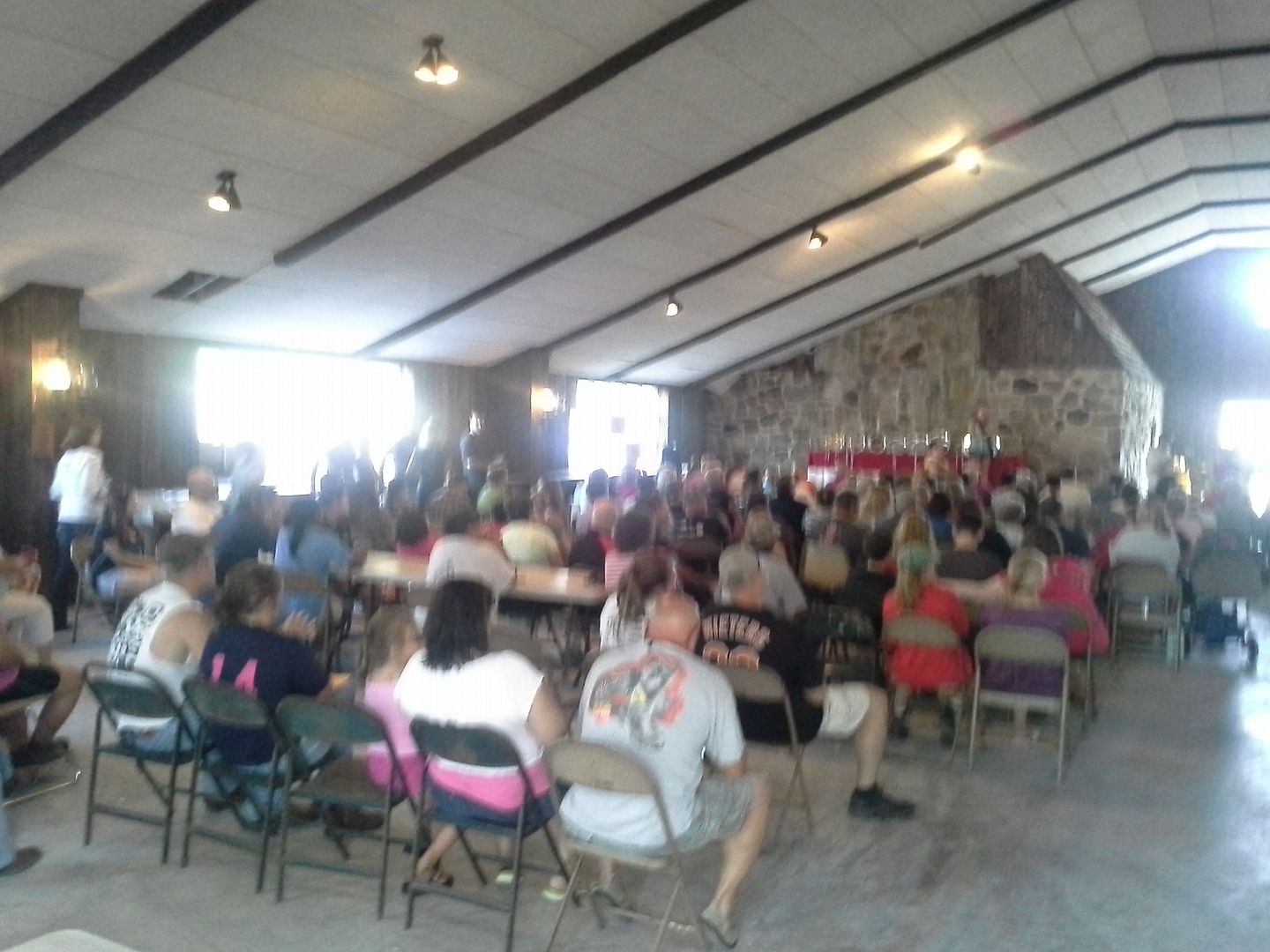 One of those awards came right back to my household, as my fiance Kim won Best of Show in black-and-white photography. And if you recall that old tractor I pictured above, my photo of the slightly-less restored version from last year won me a second place ribbon in its category. (Yes, I took it at the 2013 WFHS but didn't use it in the post.) Not bad for a rookie who only entered three photos – although Kim and her daughter Kassie both had more first place ribbons than I had photos.
For next year, I'm sure the Wicomico GOP will have a presence, although it will be more muted after the 2014 election. If the creek don't rise I'll have some pictures and hopefully they'll attract more events. The 2016 rendition will be the 80th annual so it's time to build momentum.