Earlier today I spent a little time at the "No Ban No Wall No Registry" rally in downtown Salisbury, which was countered by a (more or less) silent protest on the outside. I was only there about 45 minutes, since I had more pressing family business to attend to, but I think my stint there gave me the flavor of the event. So I have some pictures and quotes I jotted down from representative speakers.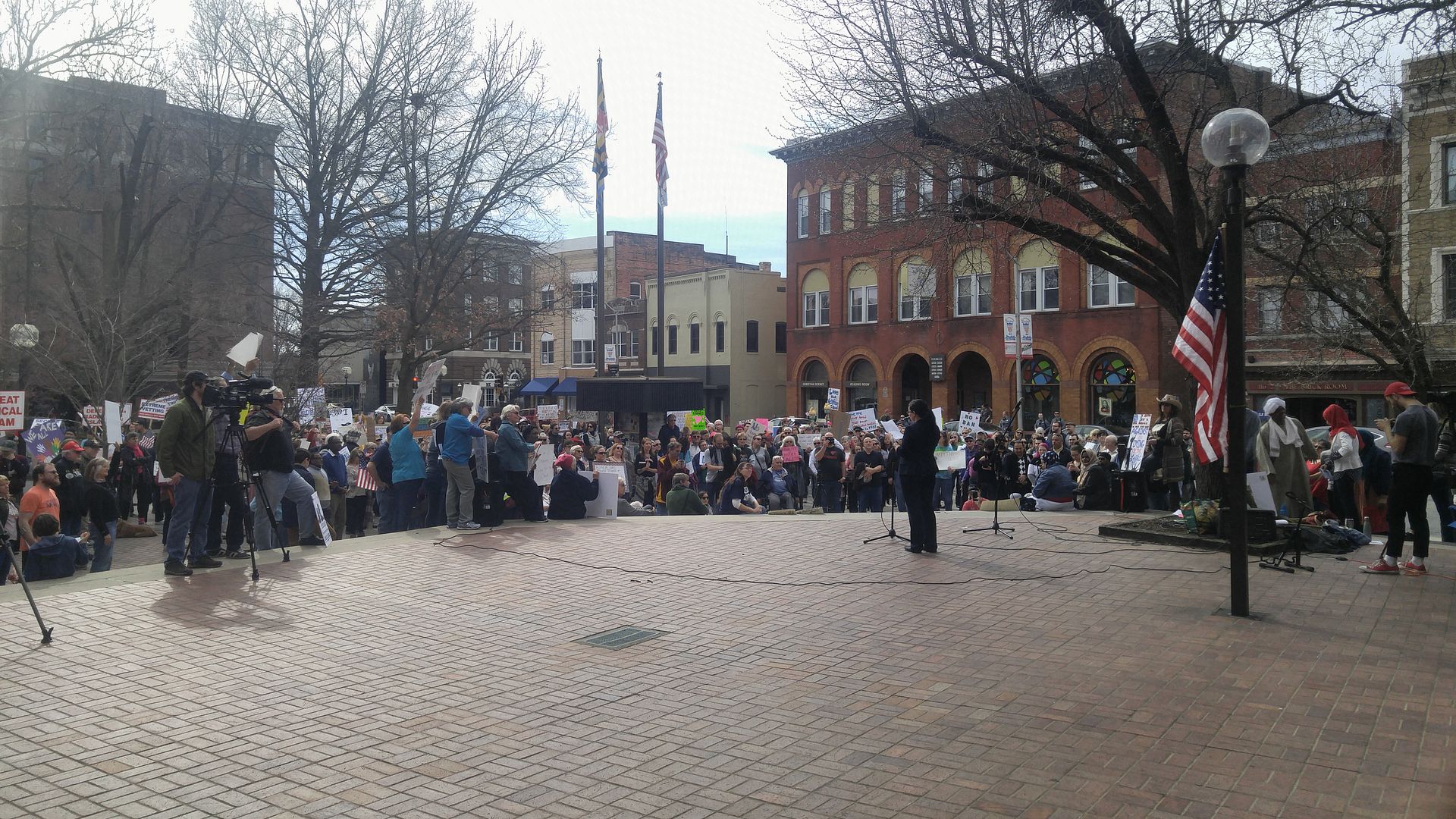 My obligatory crowd shot. I believe the event was supposed to begin at 1:00, so I took this about a half-hour into it.
On such an event as this my basis of comparison is the Tax Day TEA Party I attended at that very same location in 2009. Considering that prior event was held on a rainy, chilly weekday afternoon and this one was on an unseasonably warm February weekend (a holiday weekend to boot) the turnout seemed rather small – maybe 300 people. Also note that perhaps 75 of these people were there for the "Resist the Resistance" counter-rally, so my estimate is of about a 3:1 ratio of rallygoer to protestor.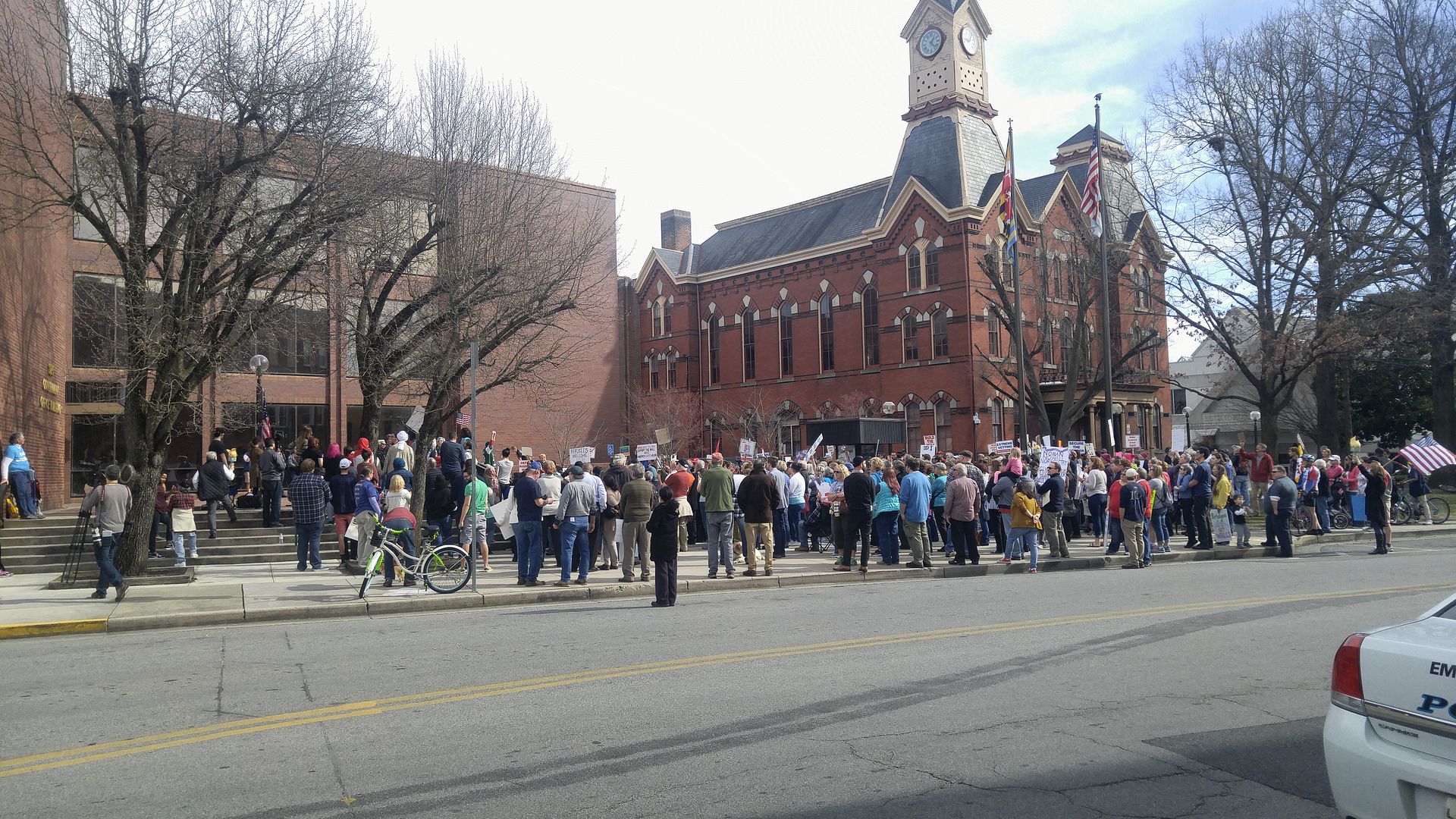 This second crowd shot above came about 20 minutes later, from across the street. Notice the police car parked there, as there were perhaps 4 or 5 pairs of Salisbury police officers surveying the group from different vantage points. Overall, the gathering was rather peaceful and the event organizer only chastised the counter-group once when I was there for being disrespectful. This is a sampling of the counterpoint; however, they were more scattered around the outside. The cheers and chants weren't coming from them.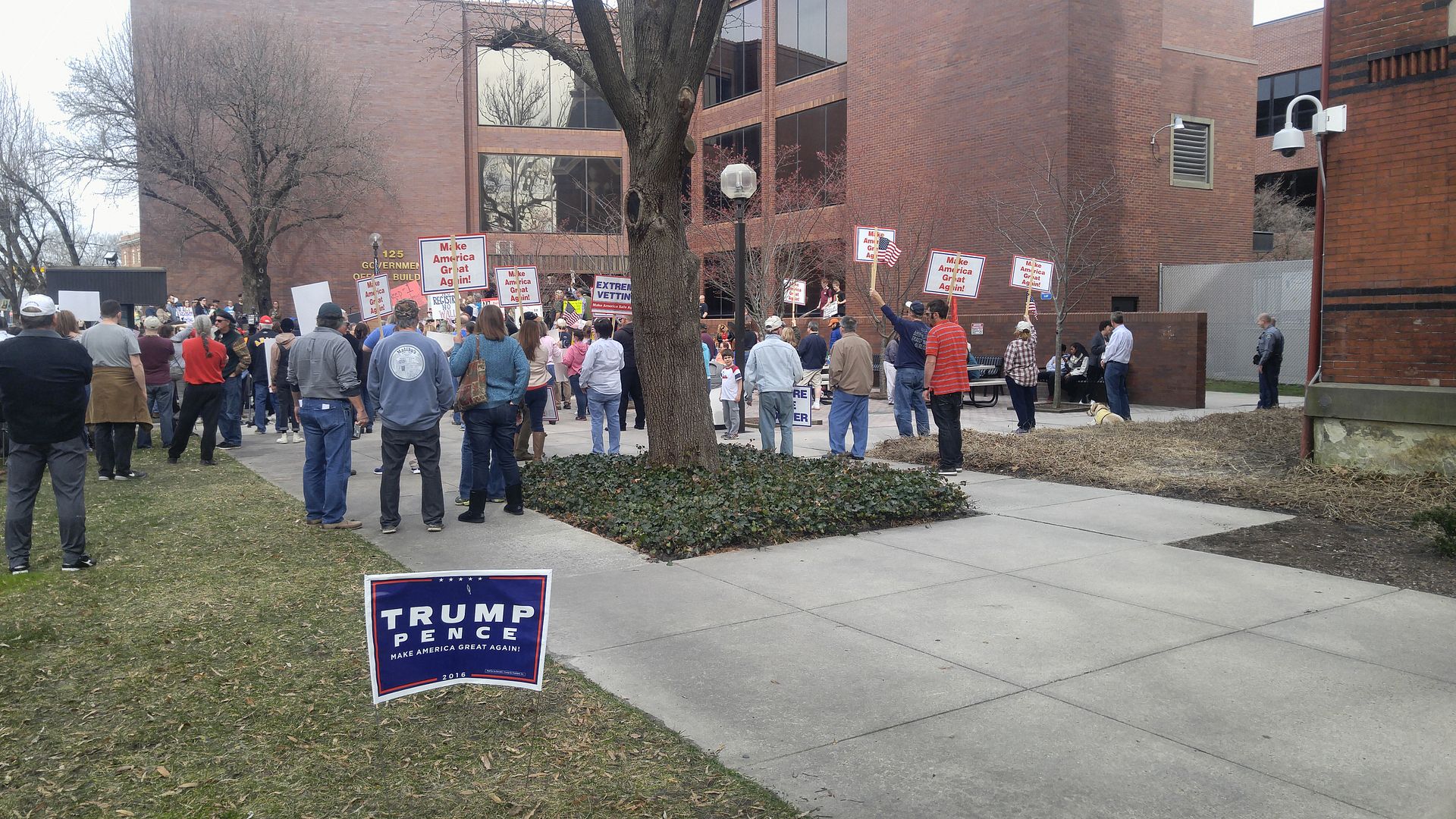 As with any protest worth its salt, there were signs expressing a variety of points of view.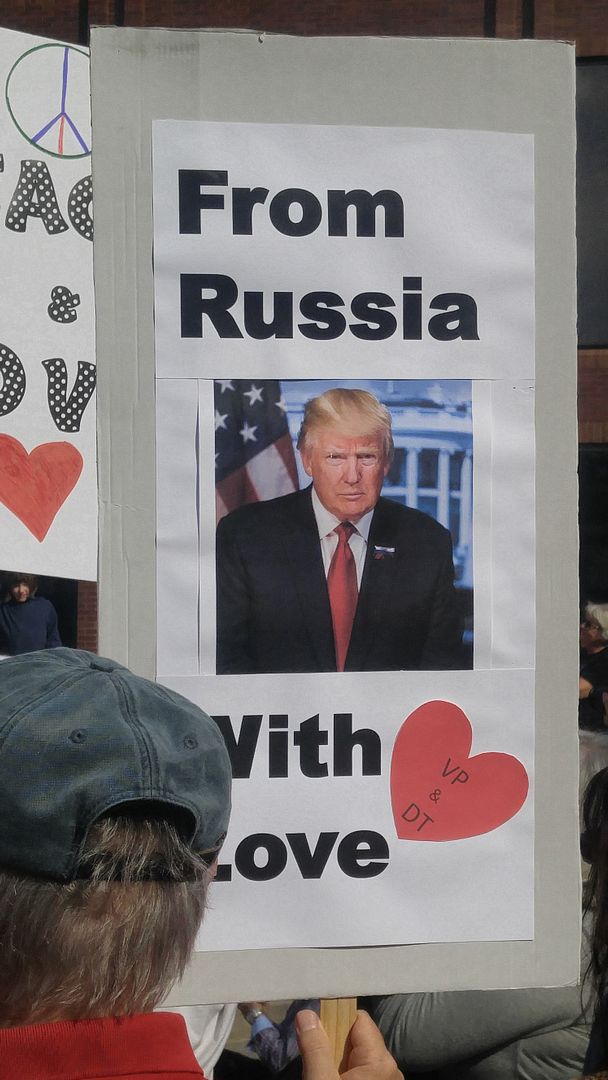 I'm surprised the bearer wasn't asking for the birth certificate. Oh wait, wrong president. But this wasn't necessarily supposed to be an anti-Trump rally.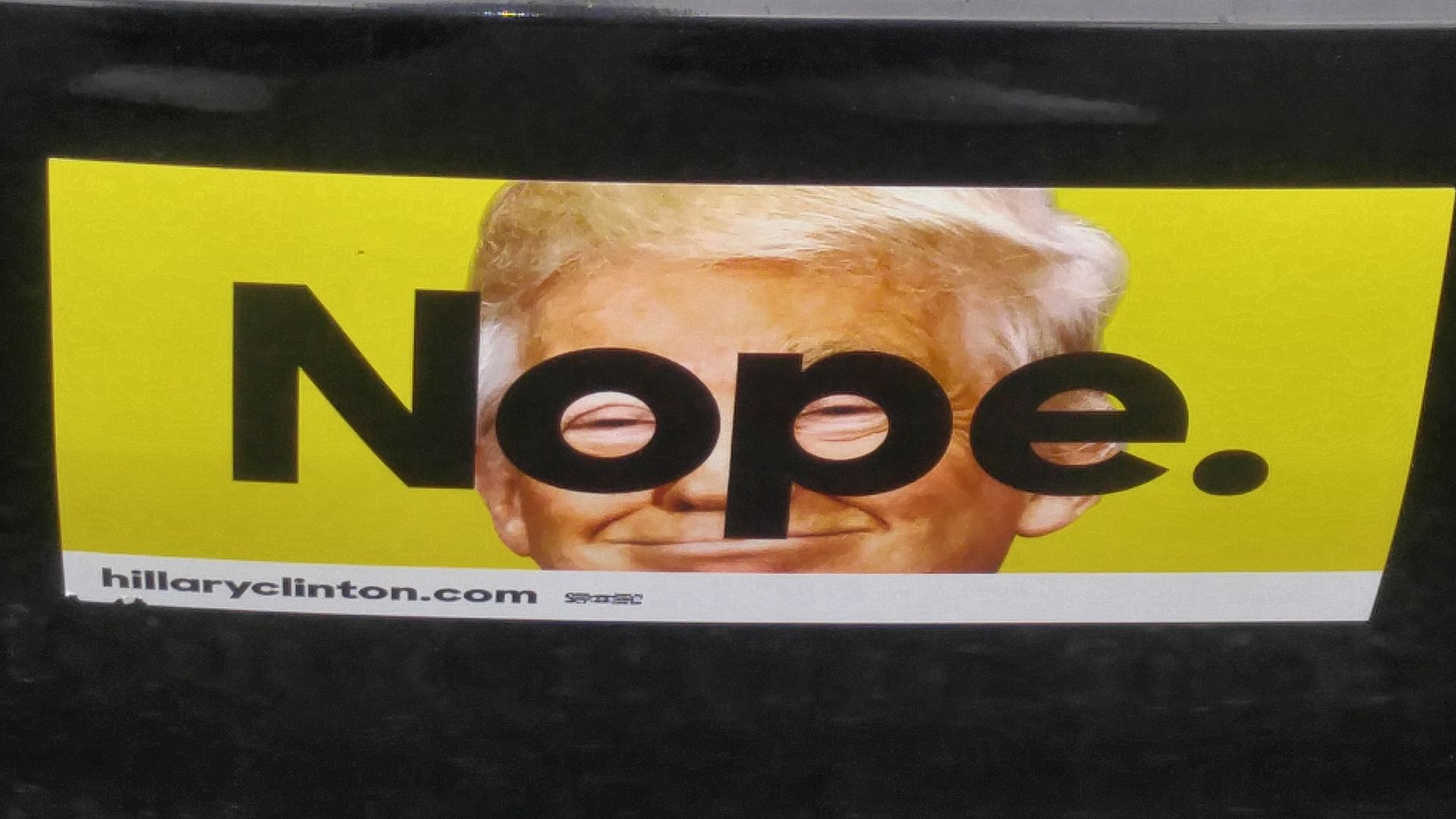 Well, then again… but to be fair, this was spotted on a car in the nearby parking lot. I would presume the person who slapped it on wasn't at the library, though.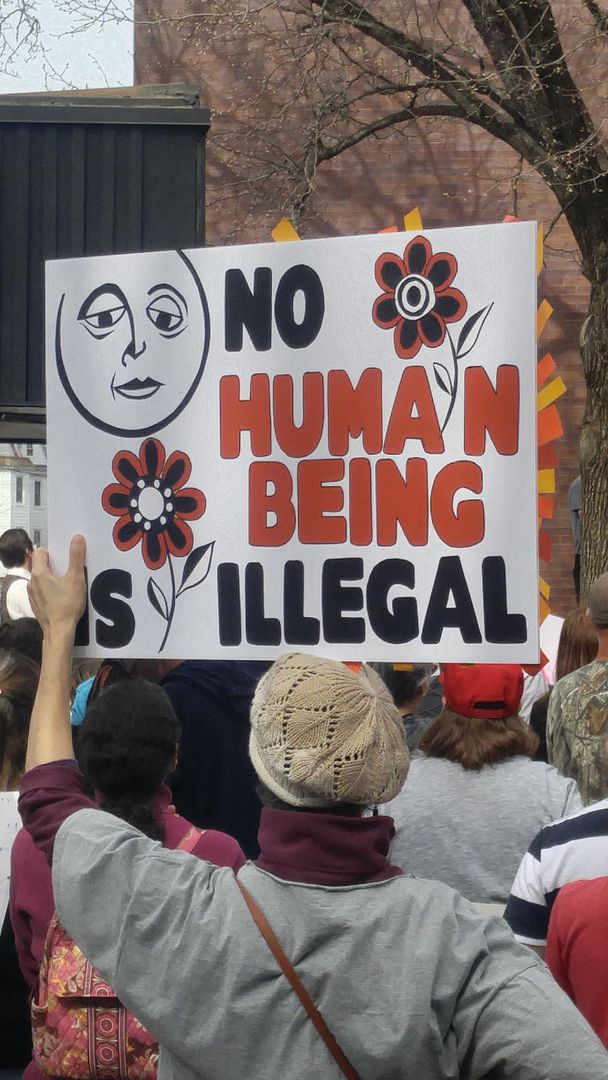 True, but many do illegal acts, and in the case of our subject matter crossing the border without permission, identity theft – which many "undocumented migrants" do in order to secure work authorization – and overstaying visas are criminal acts.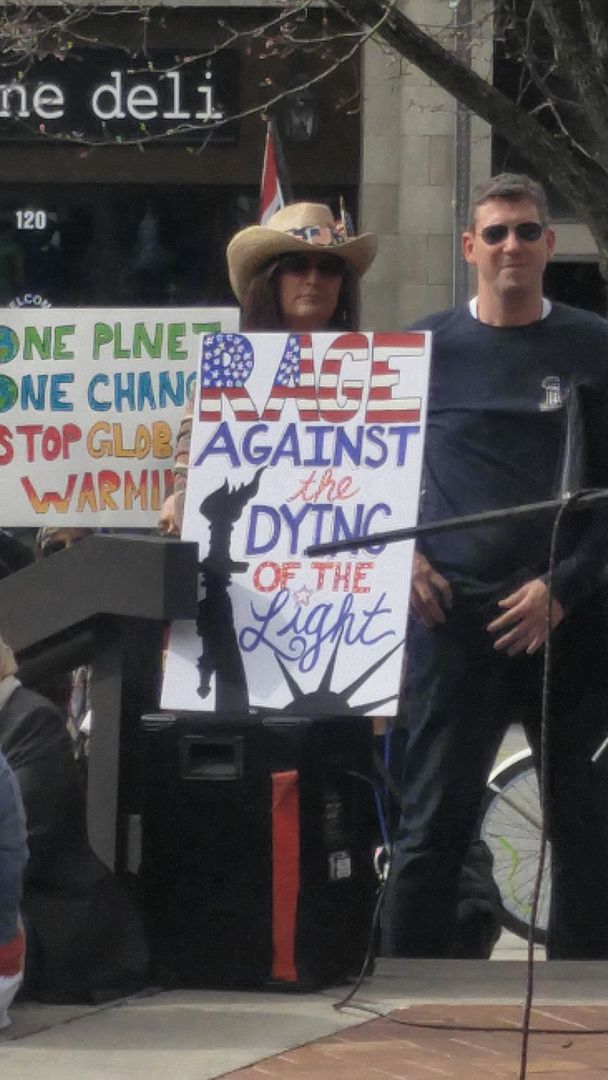 I agree with this one as well, particularly with regard to the below sign.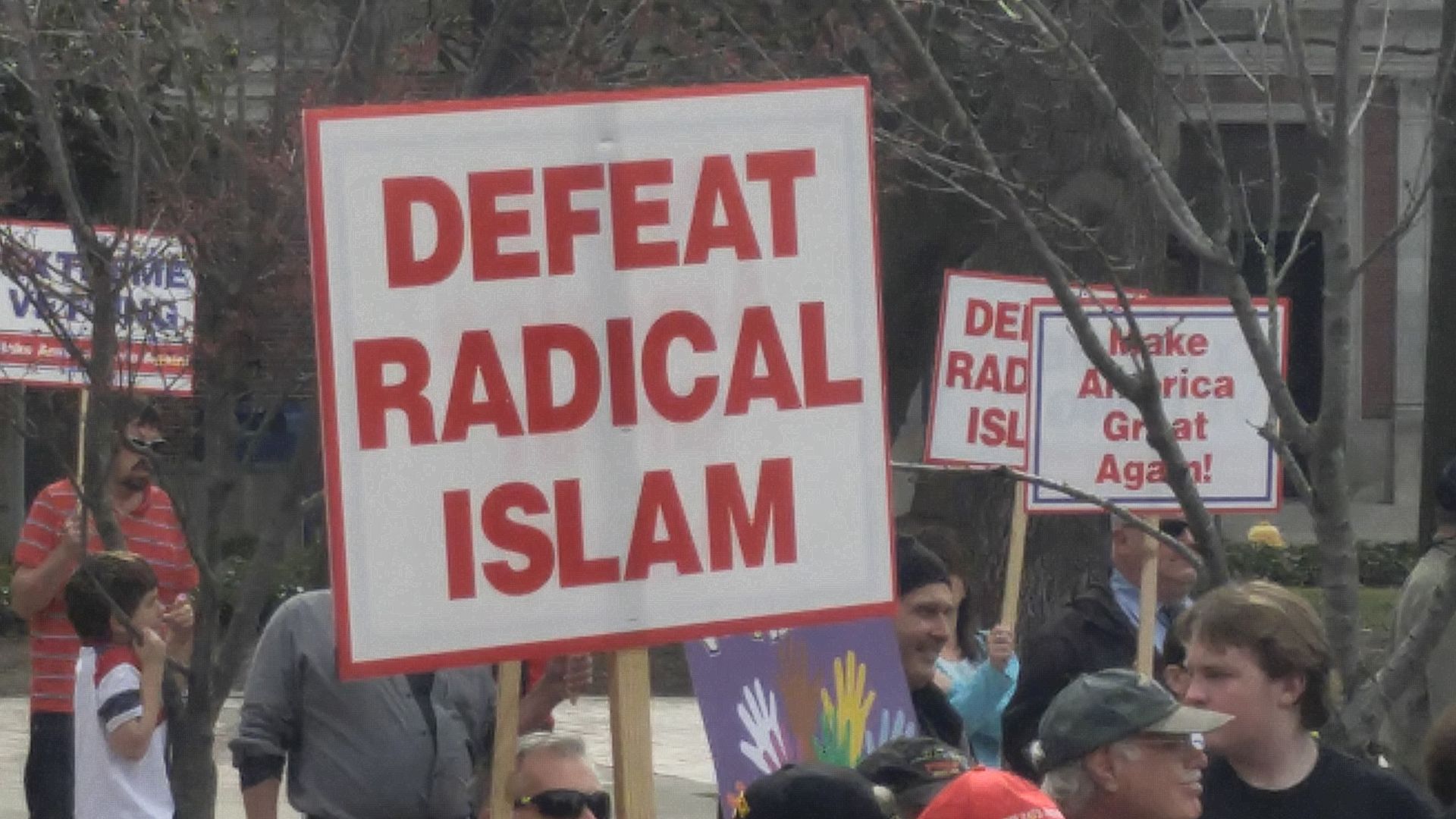 Radical Islam is more of a threat to that light than a temporary pause in accepting refugees and immigrants from particular nations. Shari'a law is not compatible with our Constitution. And looking at the other sign in the top photo, I didn't think global warming was a concern with this one. Today's global warming feels pretty darn good, actually. And, by the way, spellcheck is your friend.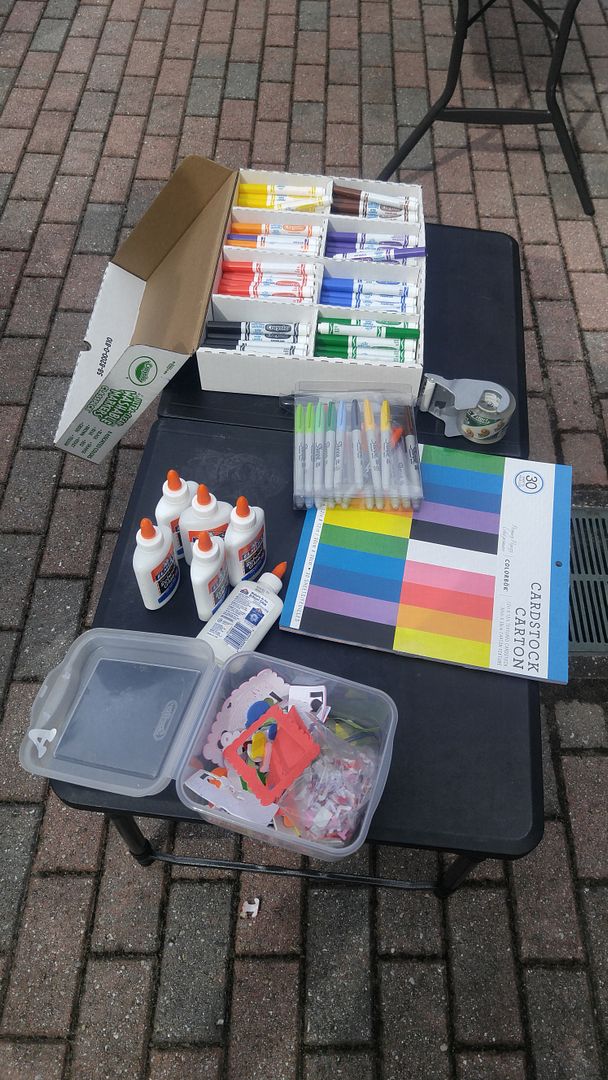 Rather than take a photo of the kids drawing on the posterboards (making more signs?) I took this shot. They're not old enough to know better, although I fear that what they are exposed to isn't going to lead them in a positive direction.
I did not write down the names of the speakers, so forgive me on that. More important than the names, though, was their sentiments. One high-school age girl who claimed she was brought up in a mixed home (Muslim and Catholic) was afraid she would be "hated and harmed by those misinformed" and that with continued scapegoating of various groups America will unmake itself.
I recall this girl talked about the internment of the Japanese in America during World War II, which was primarily because FDR considered them a threat as we were fighting their homeland. Yet no one is talking about rounding up Middle Eastern males and putting them in a camp – the idea is just to have more "extreme vetting" of a group which has been proven to have a propensity toward committing acts of terror both here and elsewhere.
Another woman (most of the speakers I saw were women, particularly college-age and below) exhorted the audience to educate themselves and not to believe various news sources, including blogs. Hey, I resent that remark – come tell me I'm lying. I certainly will cheerfully admit my bias toward limited, Constitutional government, and I believe Trump's action regarding immigrants is within his purview. (The Washington judge and Ninth Circuit got it wrong. The law – which dates from the 1950s – clearly states Trump can take this action, just as the last six presidents have.)
I'm not sure if it was the same speaker, but it was noted as well that the Likovich family (the organizer is local college student Molly Likovich) has received "a lot of hateful words." I don't condone that tone, either, but please remember hateful words aren't the exclusive province of the Right.
Something I noticed in further remarks was when a speaker was talking about having respect for all religions, including those who choose not to follow any religion, that last part got the loudest cheer. What someone does with their immortal soul is between them and God, but I found, sadly, I wasn't surprised by that sentiment there.
I also heard the opinion that we all have blanket stereotypes of people as human beings. But by the same token, this speaker said "Ignorance is not bliss, and knowledge is power." We had to admit to ourselves these stereotypes and try to change our behavior. The question I have, though, is change it to what? Should we just accept the false notion that all cultures are equal and just let things go? That's not possible in a civilized society. And while she asked us to "never stop fighting for humanity," the question becomes which behaviors and cultures are assets to humanity and which are detrimental.
But the last speaker I heard before I departed the scene took the cake.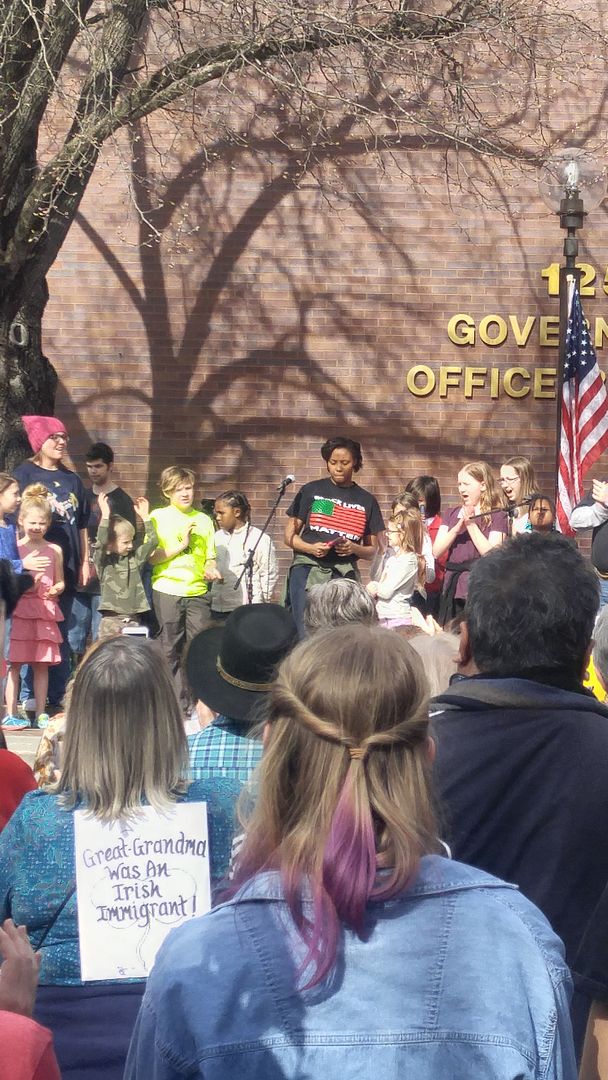 Thanks to my erstwhile fellow WCRC officer Jackie Wellfonder, I found out this speaker's name is Amber Green, and yes she is sporting a BLM shirt. Jackie had a video of Amber's whole speech up on her social media, so I listened again.
Amber was very riled up, which is fine, but when she told the older generation "it's time for you guys to sit down" and let the younger generation take over because "we have a lot to say," well, from what they had to say I don't think they have the maturity or common sense to take over yet.
To show how naïve these people are, remember that one of the speakers said humans have "blanket stereotypes" about each other. Young lady, that cuts both ways. Unfortunately, there is a group of relatively young humans out there who use the blanket stereotypes given to them by their religion as an excuse to murder and maim people, in the belief that dying themselves in the act is their surest way to 72 virgins in paradise. Again, I will admit that I heard only a portion of the remarks but I don't recall any of the speakers condemning that behavior. Instead, we had to be tolerant of their beliefs because they have the notion that there is moral equivalence between all cultures and religions. So if someone came to the event with a Confederate flag, would they be as forgiving because – remember – all cultures are equal?
I also recall one of the speakers revealing that Molly and several of the other event organizers participated in the Women's March last month. At least this rally didn't feature the pink hats, which did little but make those women look foolish.
Good thing there was a little levity about the place, not to mention the bottled water on the table above the sign.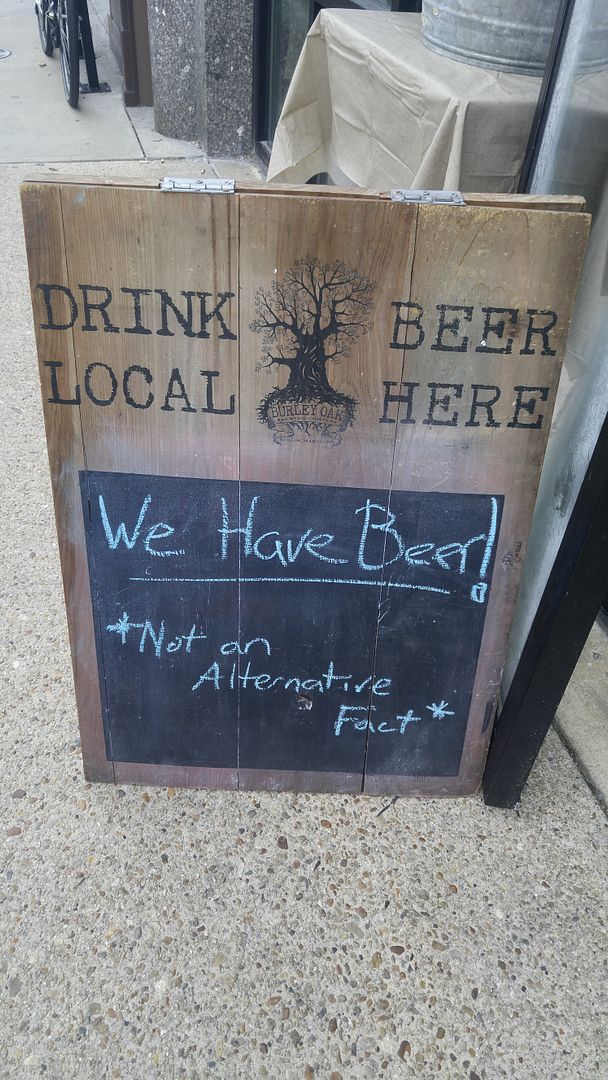 Maybe what we need is a beer summit, and apparently from what I read on social media several of the pro-Trump people went to this establishment to have a few adult beverages. Yet it's the organizers who need it so they will figure out a little bit of common sense. Lord knows they need something to get through the next four to eight years because they'll have to deal with Donald Trump and Mike Pence for that long. Despite Michael Moore's fantasy, Hillary Clinton is nowhere on the succession list.
But do you know what was most silly about this rally? These people have already forgotten something I observed during the 2016 campaign: the more extreme the rhetoric and vitriol toward Donald Trump, the more people embrace him. All this affair did was sow the seeds of division in our nation deeper, but that may have been the goal all along. And despite the glowing coverage in local media, it will just take one terror attack in the name of religion to obliterate the points made today.