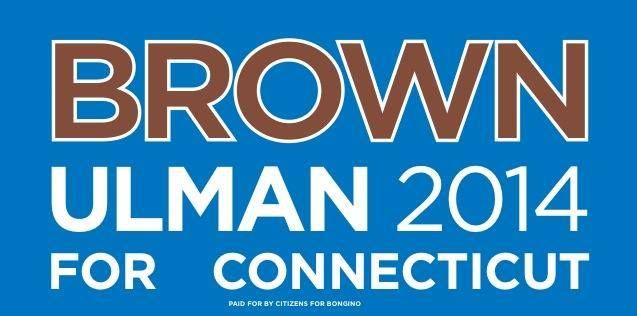 It's unfortunate the press conference wasn't a couple weeks earlier, because the announcement had all the makings of a great April Fool's joke. Unfortunately, the joke has been on Maryland taxpayers so earlier today Congressional candidate Dan Bongino and gubernatorial candidates David Craig and Ron George made their endorsement of Anthony Brown for governor of the Nutmeg State, Connecticut.
Having it on April Fool's Day may have helped with media coverage, though. The main rags of the Baltimore Sun and Washington Post didn't give the rally any coverage aside (at least not yet) with the only mention a three-day old piece in the Sun.
Be that as it may, I get the point that the tongues were firmly in cheek this morning. Then again, people like me only represent maybe one percent of the electorate and aside from perhaps a slight thought about the monetary aspect of the money blown on the initial iteration of the Maryland Health Connection website, those who have maintained their health insurance throughout may just shrug their shoulders. We're all used to government boondoggles. The joke may be lost on them.
In an effort to make news out of this, Ron George put out a release noting "Ron George joins Dan Bongino to Endorse Brown/Ulman for Connecticut." The first paragraph packs most of the punch:
When Obamacare was rammed through a partisan Democratic Congress, no one was happier than Maryland Lieutenant Governor Anthony Brown. He leapt at the opportunity to get out from behind his boss' shadow and prove why he was the most capable candidate for the next Governor of Maryland. Two years and $260 million taxpayer dollars later, Anthony Brown is dodging any and all responsibility for the failed Maryland Health Exchange and is part of an administration that is actively covering up this massive scandal. Anthony Brown's solution to the mess he created is simply to spend hundreds of millions more in taxpayer dollars to adopt the "Connecticut" model of government-run health insurance.
Naturally, Ron didn't mention David Craig, who was also there – as shown on his Facebook page.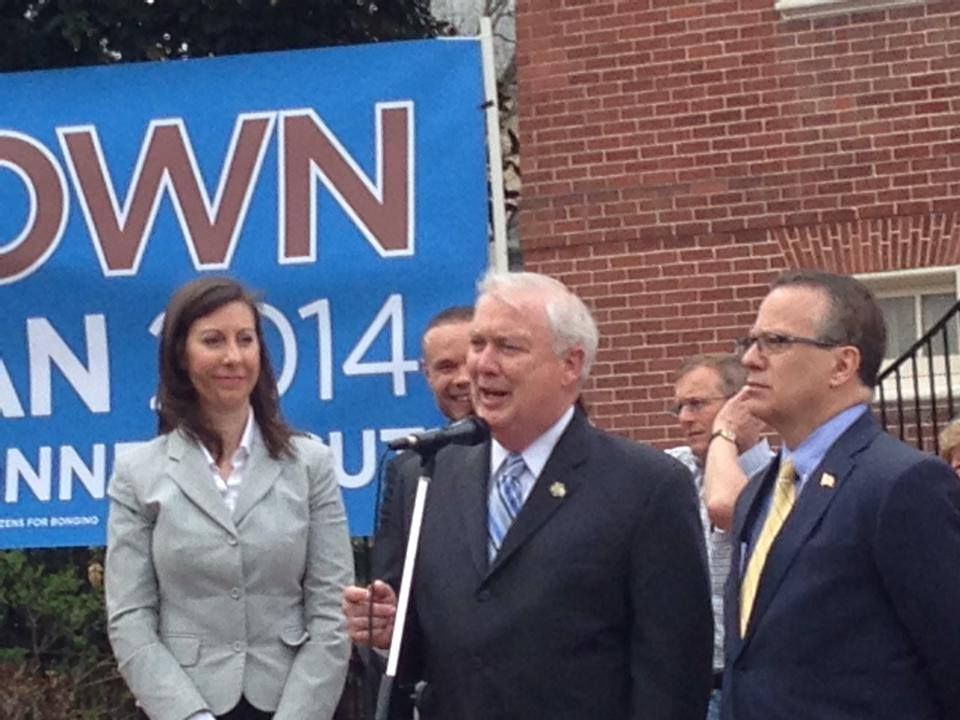 Honestly, I'm not sure this is more than a blip on the radar. But as time goes on, the question which really should be asked is whether the Connecticut system, which was designed for a state roughly half Maryland's size, will fit out of the box. More importantly, where will the extra millions needed to make this work come from? We're already a long way in the hole just to buy the original pig in the poke, so what will give? Will it be insurance rates, reimbursements to providers, or the old standby of sticking it to future generations by raiding other funds and bonding to backfill the hole?
It's almost too bad Doug Gansler didn't stop by to make it a bipartisan backing of Brown for governor of Connecticut. Instead, he's choosing to spend a little money on a simple website which asks the question "did Anthony Brown come clean today?' (It's also handy for gathering contact information via the attached "petition.")
If we really wanted to improve the prospects for those who rely on health insurance coverage in Maryland, how about talking about measures which could open the market up more? After all, Barack Obama allowed some to keep their "substandard" plan that they liked, so what are the standards now? Make everything available, from bare-bones catastrophic coverage on the one side to something that pays for two hangnails a month among the other elements of a "Cadillac plan" on the other, and the market will find its level. I'll bet it doesn't waste millions of our tax dollars, either.
Update: Added David Craig:
Today's announcement was an opportunity to highlight the failed policies of the last seven years and Anthony Brown's inability to successfully lead Maryland's healthcare exchange.

Jeannie and I believe the best solution to this disaster is for Anthony Brown to resign like Kathleen Sebelius, the former HHS Secretary.