(As opposed to Order 6-D6, a long-defunct local group I really liked.)
I'm not going to stretch the definition of local too much with this much more brief look back at the Autumn Wine Festival, but it will do a lot of bending to the rock part. Here's the six-band lineup over the two days.
We  got things underway with alex&shiloh, who perhaps were the most conventional acoustic group there insofar as style and playlist. I think they have done the bar stage at the Good Beer Festival, which is a handy measuring stick for that sort of thing. You'll have to deal with the sun-splashed photos – the stage faces more or less northwest so the sun is behind it most of the day.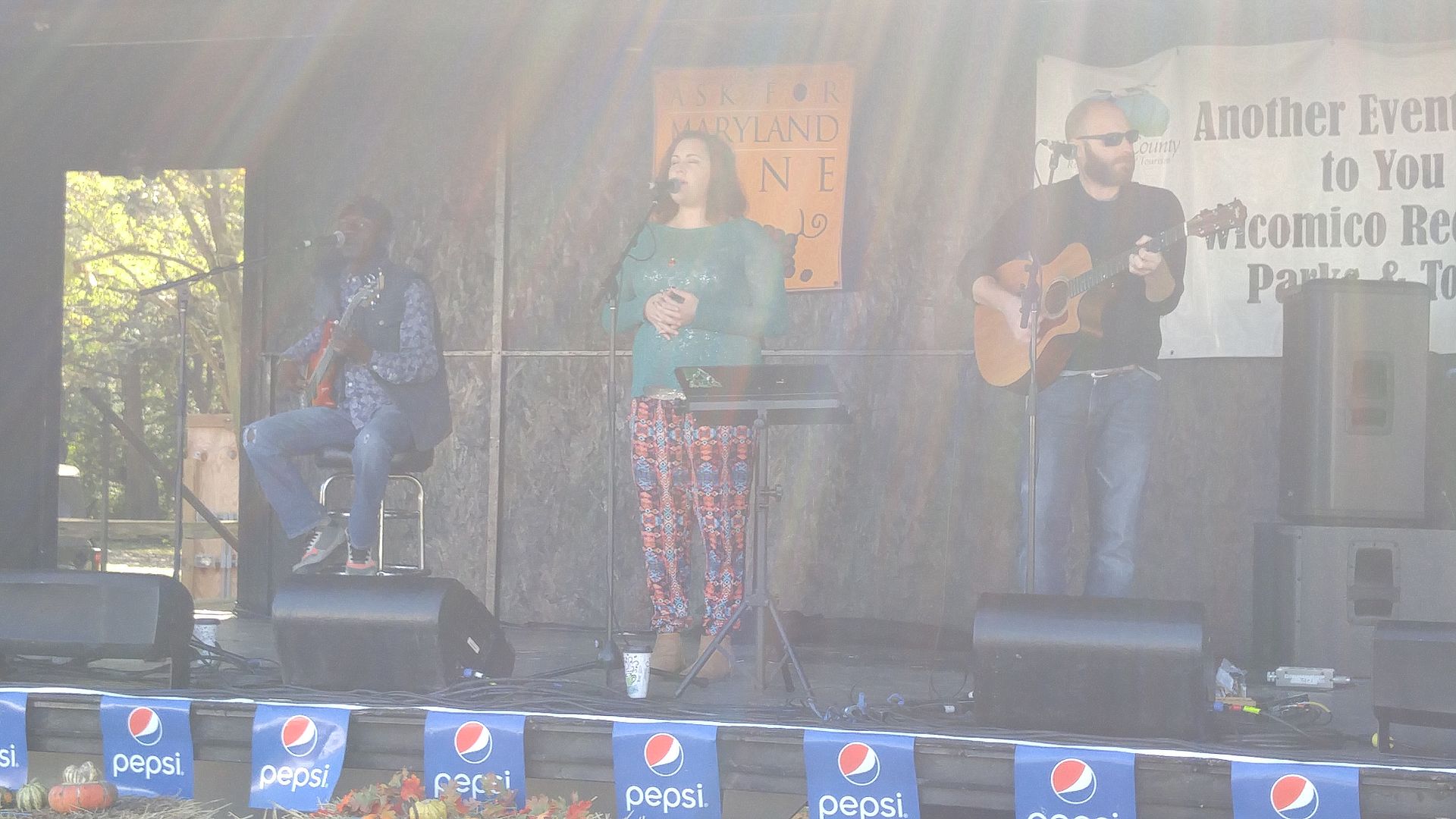 They yielded to the familiar local strains of Randy Lee Ashcraft. He's been around long enough to become a legend around these parts by being not quite country but not so much rock, either. Just good listening, I guess.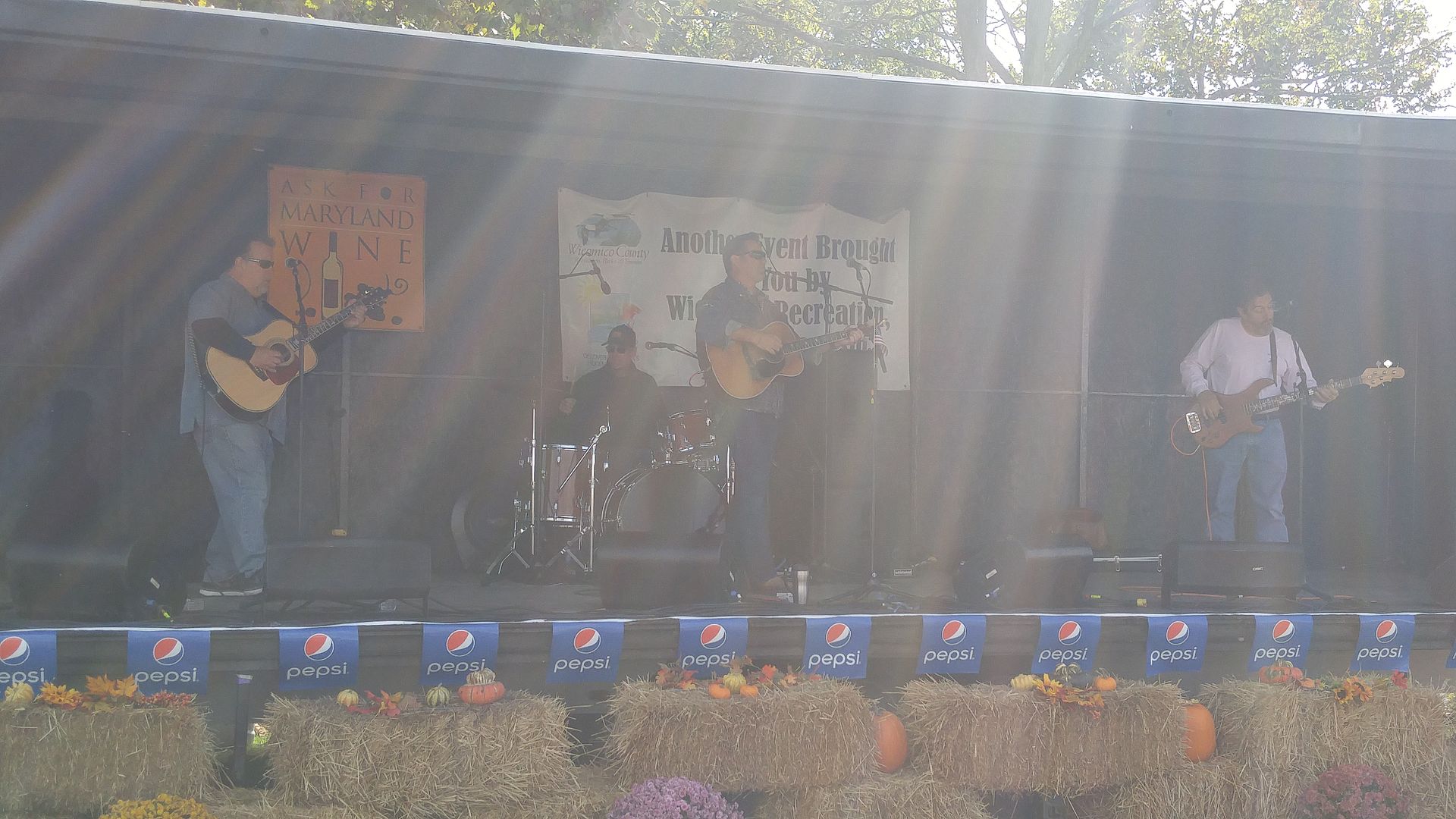 Last up on a pleasant Saturday was Front Page News, which cranked out a number of familiar tunes.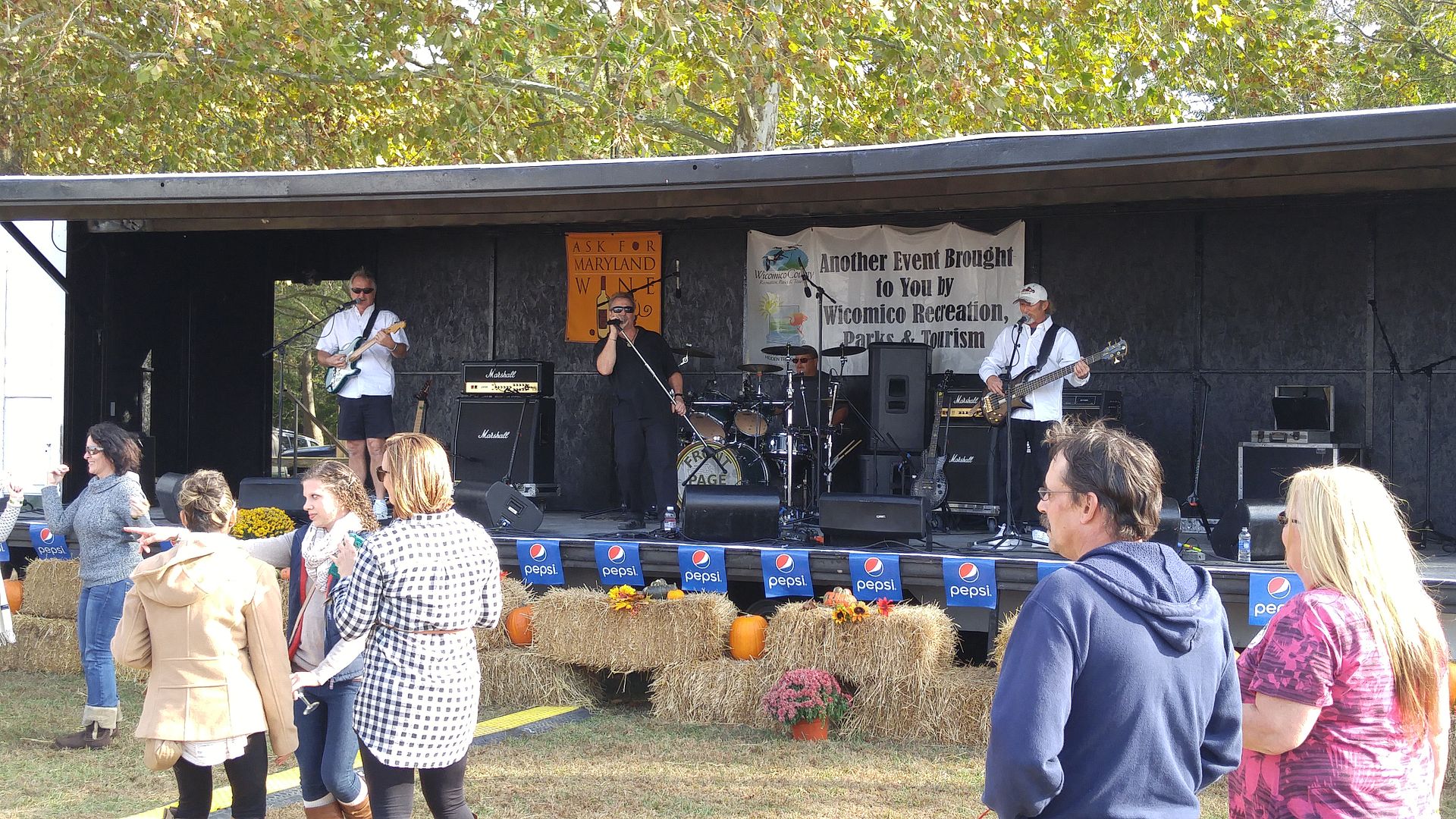 They had the biggest crowd of the weekend.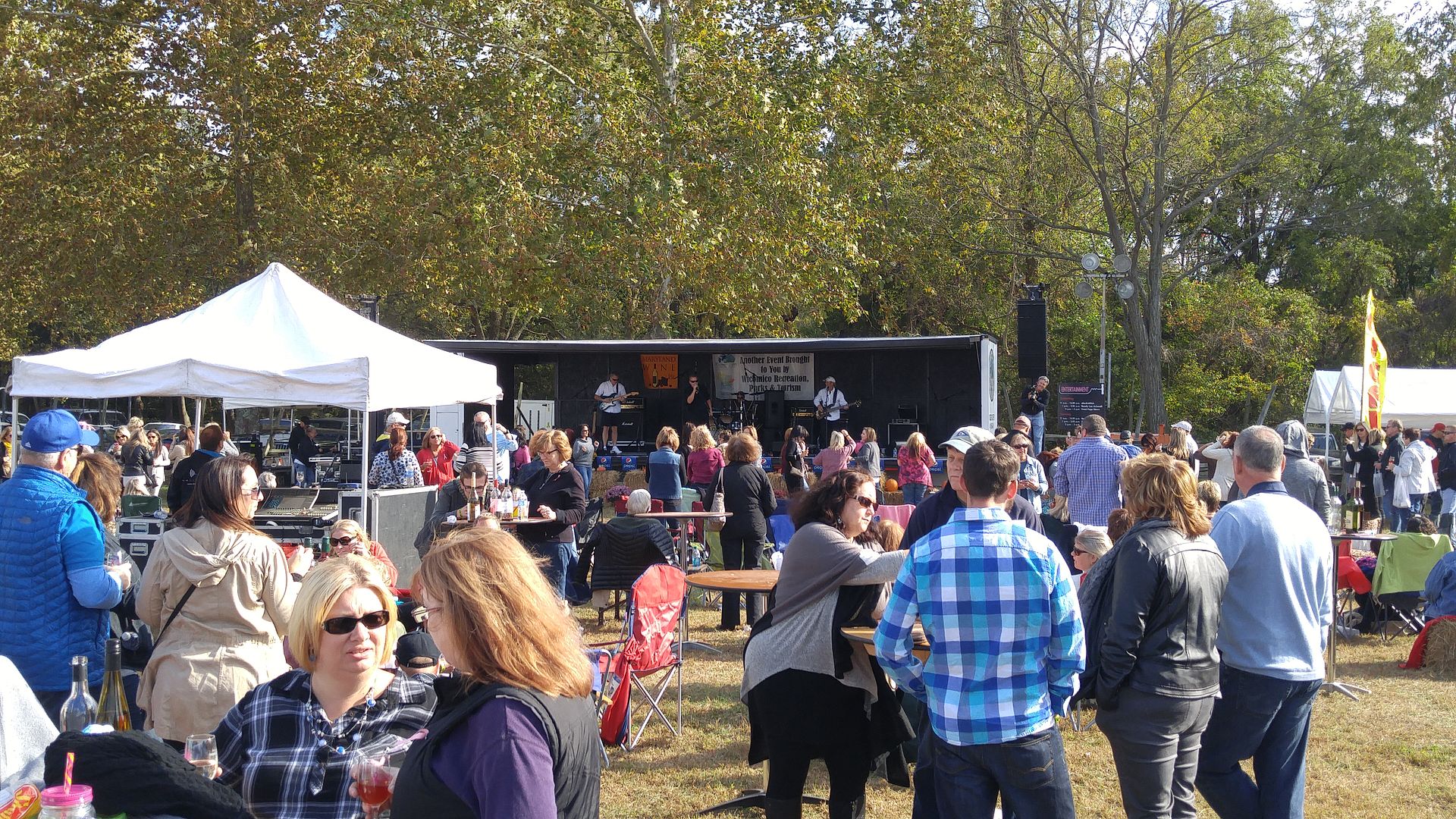 Sunday started with its perennial opening act, the Backfin Banjo Band. They always start out with standards and take requests.
Instead of playing the middle on Saturday as they did last year, Such Fools played their unique style on Sunday.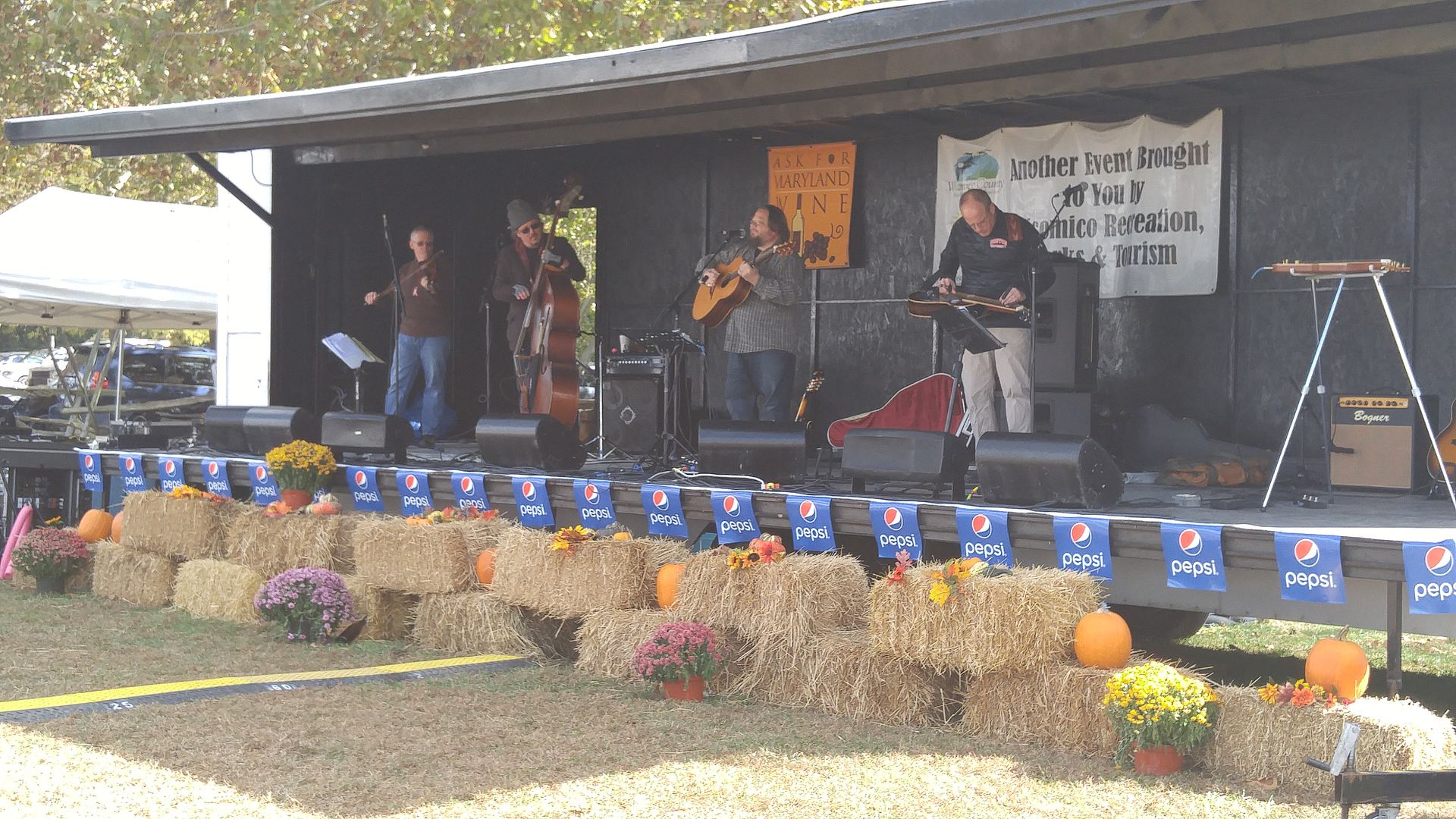 We wrapped things up with the danceable On The Edge, and we needed something to dance to just to stay warm as the temperature struggled to get above 50 and we endured a couple brief showers while they were up.
Originally I thought the Sunday lineup was exactly the same as last year, but upon further review I found Such Fools switched days. Still, out of six bands three were holdovers from 2014. In fact, it seems like the turnover for the event is shrinking, and the last non-local act they took a chance with was Tim Reynolds and TR3 two years ago. Certainly I'm the first to support local music, but variety is the spice of life and the AWF used to bring in some interesting acts – onetime Bad Company touring bassist Paul Cullen played here a few years back, as I recall.
By design the Autumn Wine Festival features many of the same Maryland-based vineyards year after year. But does it have to keep the same bands, too?