Yesterday was a pleasant day for a barbecue, and as it turned out City Council candidate Muir Boda had one. In the space of a half-hour Doverdale Park went from abandoned to buzzing with activity – and I'm not just talking about other candidates who dropped by to engage with that working-class neighborhood. Once the DJ got going, people began to show.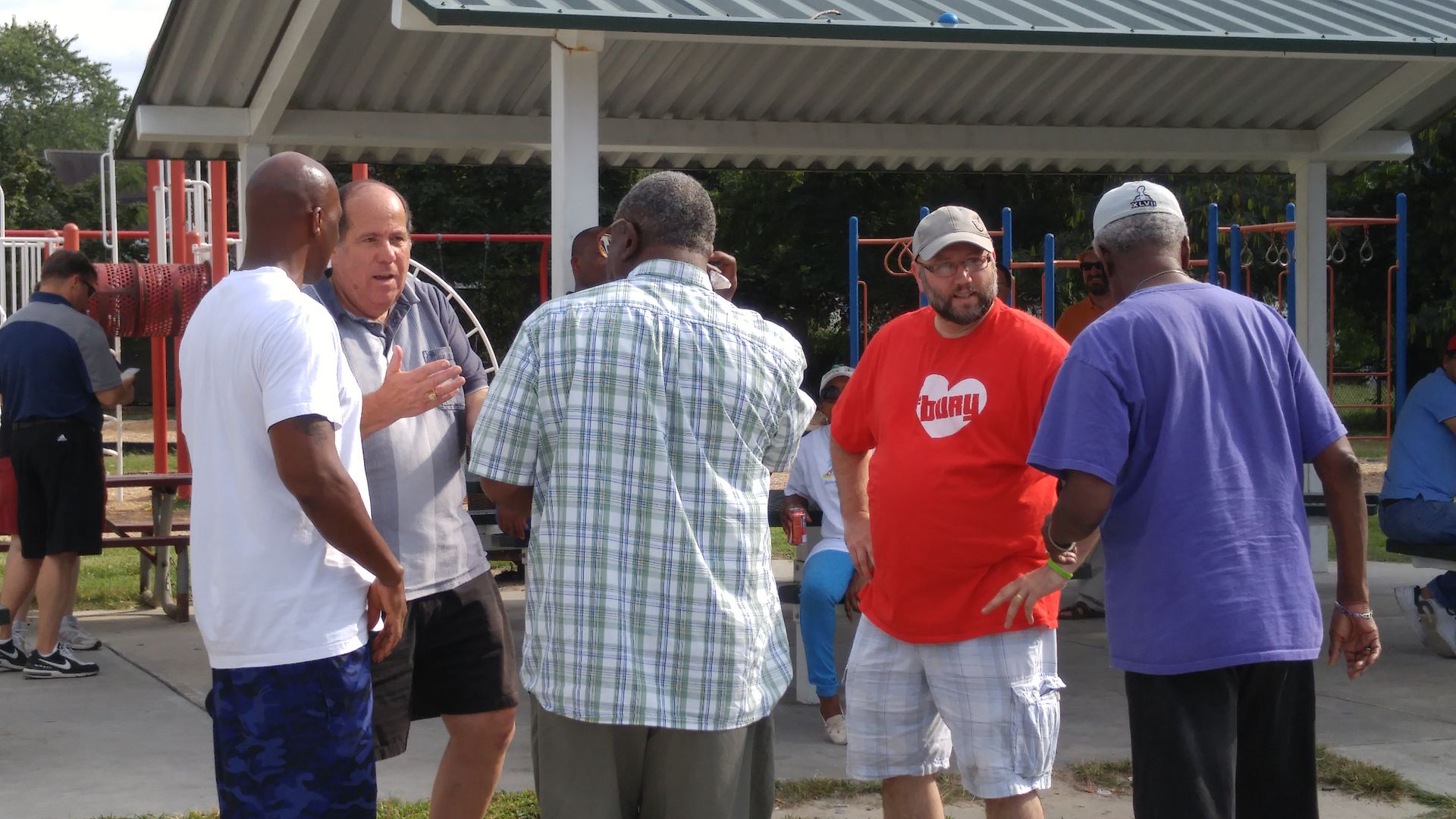 Boda is running in City Council District 2, but as the map is drawn many areas are a short walk from the adjacent District 4. It is the district where outgoing Mayor Jim Ireton is running for City Council, but opponent Roger Mazzullo was there meeting and greeting voters. Doverdale Park is actually in that district, with Boda's on the other side of Decatur Street.
Mazzullo had a table full of items with his name on them, but very little further information. This display was there for the cuteness factor.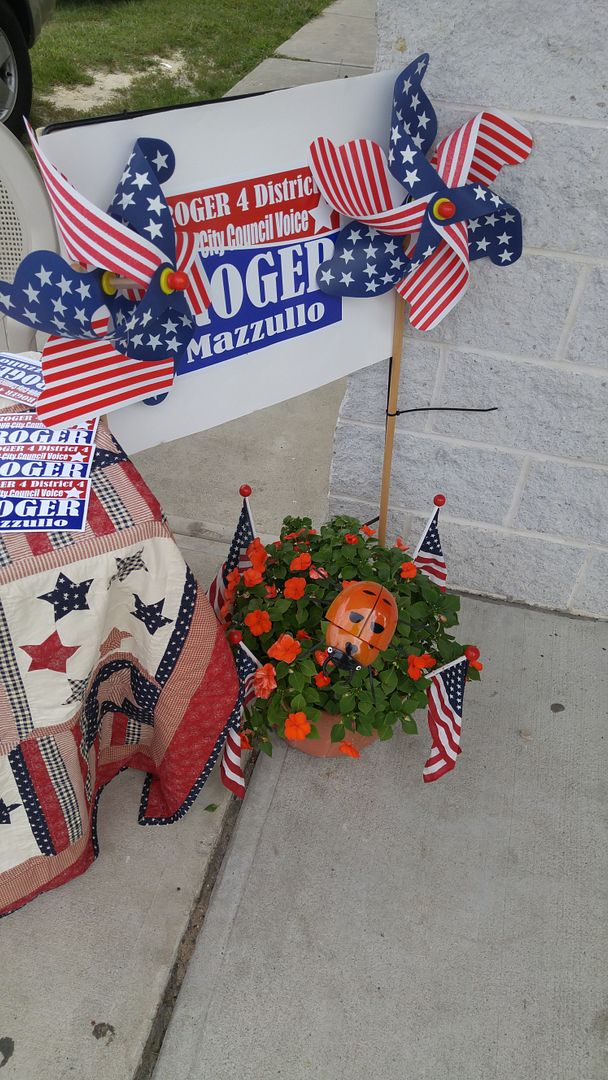 In talking to Roger, I gathered his concern was economic development and jobs, as both he and his wife operate businesses. Ironically, both do most of their business outside Salisbury on a regional and national level.
As the event went on, I noticed there were three types of people. Some came for the free food and left, while the kids naturally ate and drank while playing basketball or riding their bikes. But a select few stayed and chatted with others there in the park's modest picnic pavilion.
Those who did stick around found a number of fellow City Council candidates and others who wanted to hear this neighborhood's concerns. Boda and Muzzullo stuck around for the whole thing, but Delegate Carl Anderton was there as were April Jackson from District 1 and Laura Mitchell from District 5. Barring a write-in campaign, she is unopposed for re-election but was there for a good hour or so hearing from folks.
I'm not a great judge of crowds, but I would guess 75 to 100 people came by. Of course, not all of them were voters – and in hindsight, speaking as a Central Committee member, there should have been someone to register voters there – but it created a good impression and Boda has to because he lives just down the street from there. So those are his neighbors he hosted.
While we contemplate how many billions – yes, billions with a "b" – the Presidential candidates will spend on mass media, it's nice to get a reminder that Tip O'Neill's adage that "all politics is local" still rings true.