This year's Good Beer Festival entertainment lineup featured an eclectic collection of bands, so let's take a look.
One thing I should caution you about: my reviews of the bands are somewhat limited because I was actually working during the time, and I really couldn't hear much from the main stage. On the other hand, I have more of an idea what was going on at the bar stage. Here's the lineup.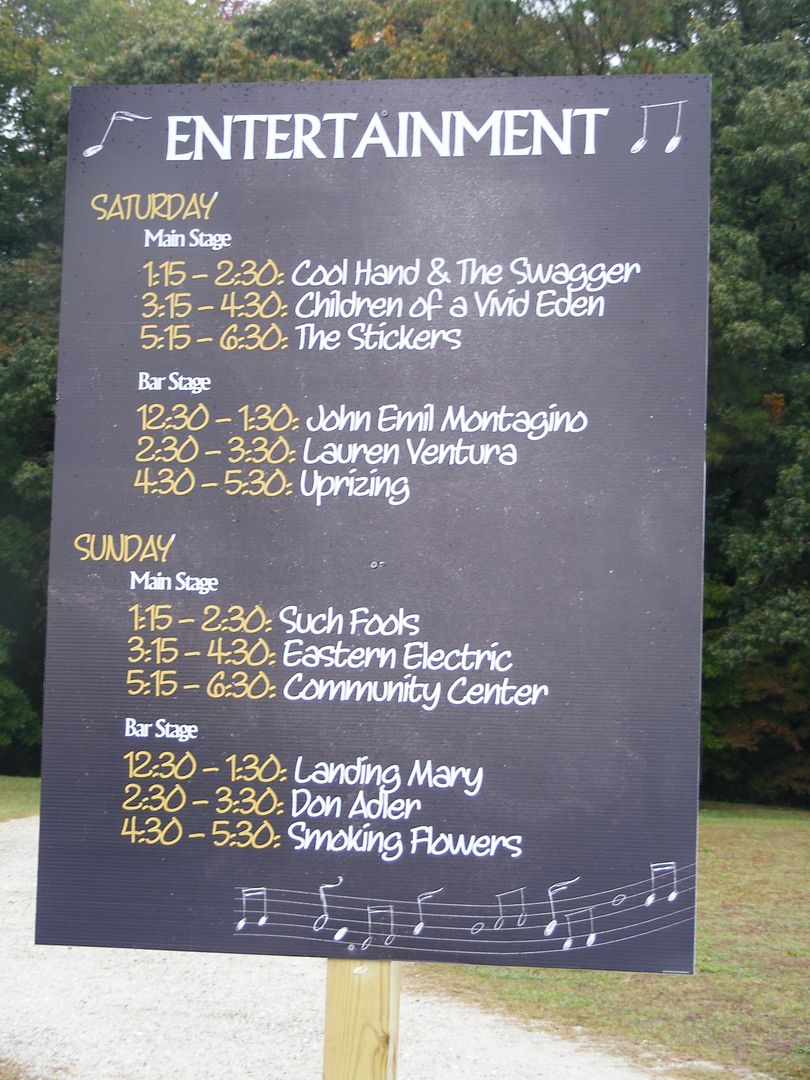 It meant GBF veteran John Emil Montagino and his unique bluesy guitar got the proceedings underway.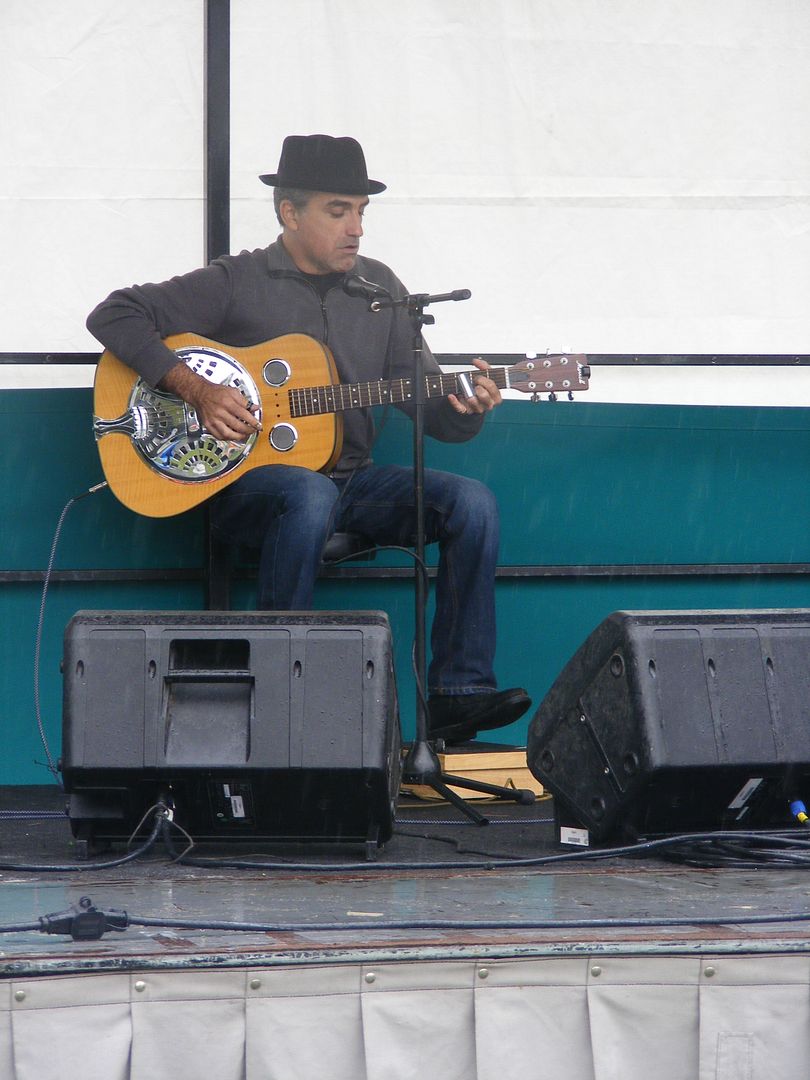 There was a lot of jamming during the set, the mournful guitar matching the dreary day. On the other side of the festival they were getting ready to use this bass.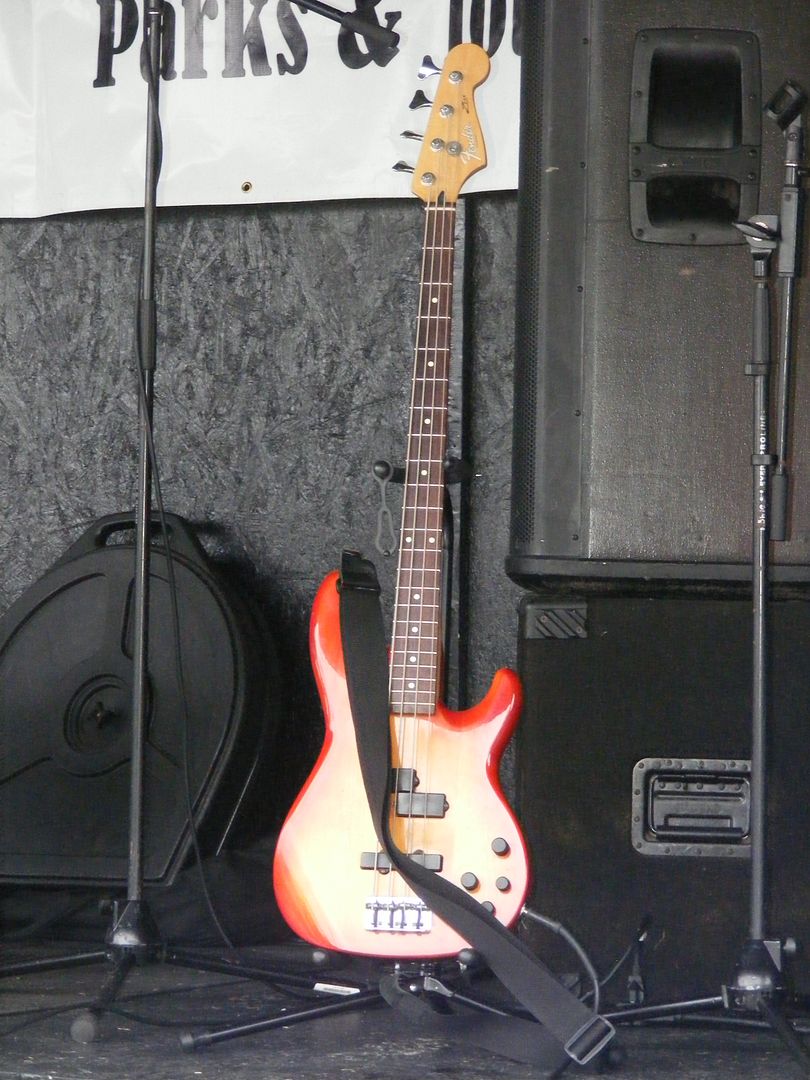 It belongs to Cool Hand and the Swagger, who opened up the main stage.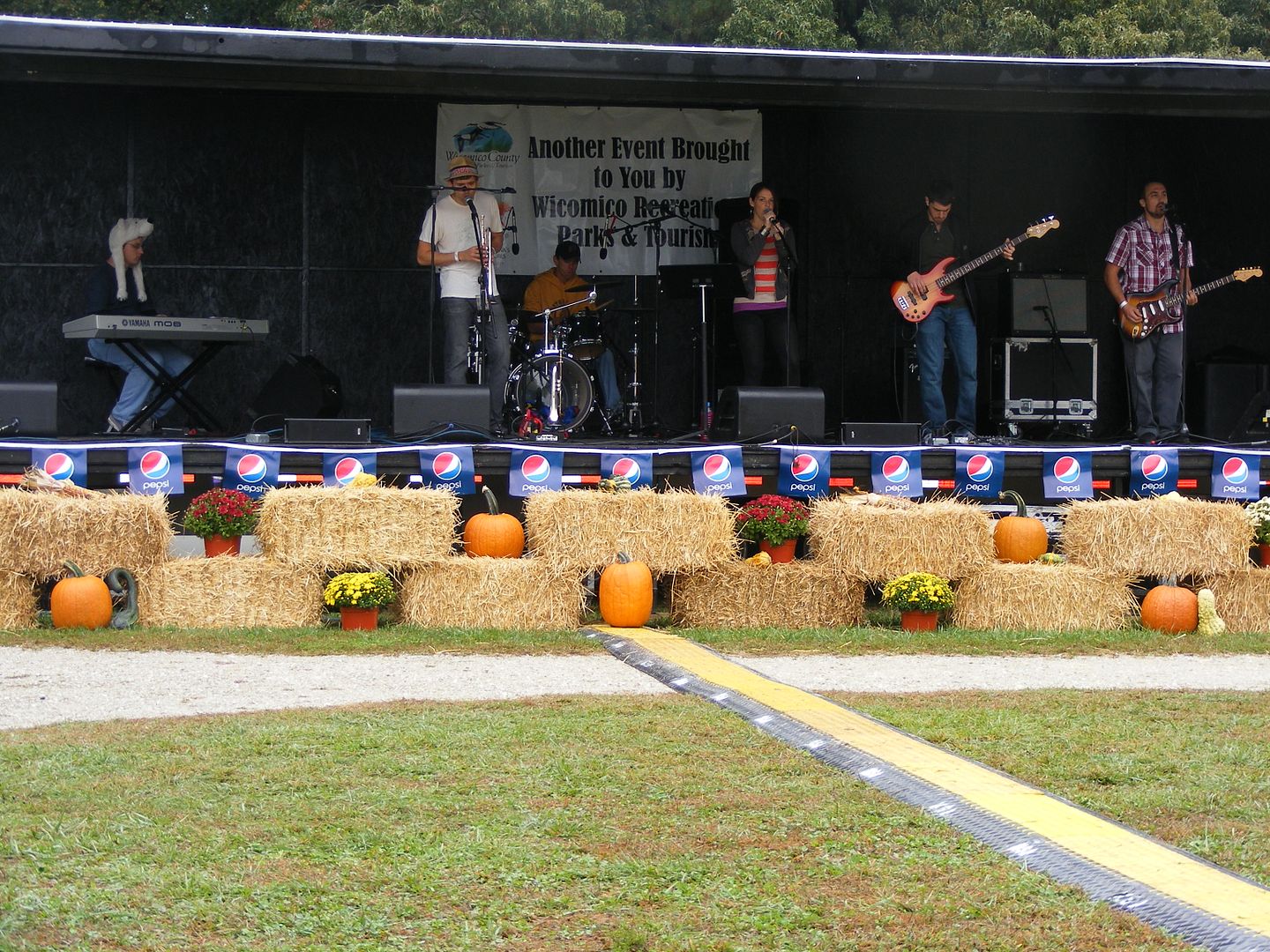 Back at the bar stage, it was the acoustic stylings of Lauren Ventura, who had a more conventional guitar and country influence.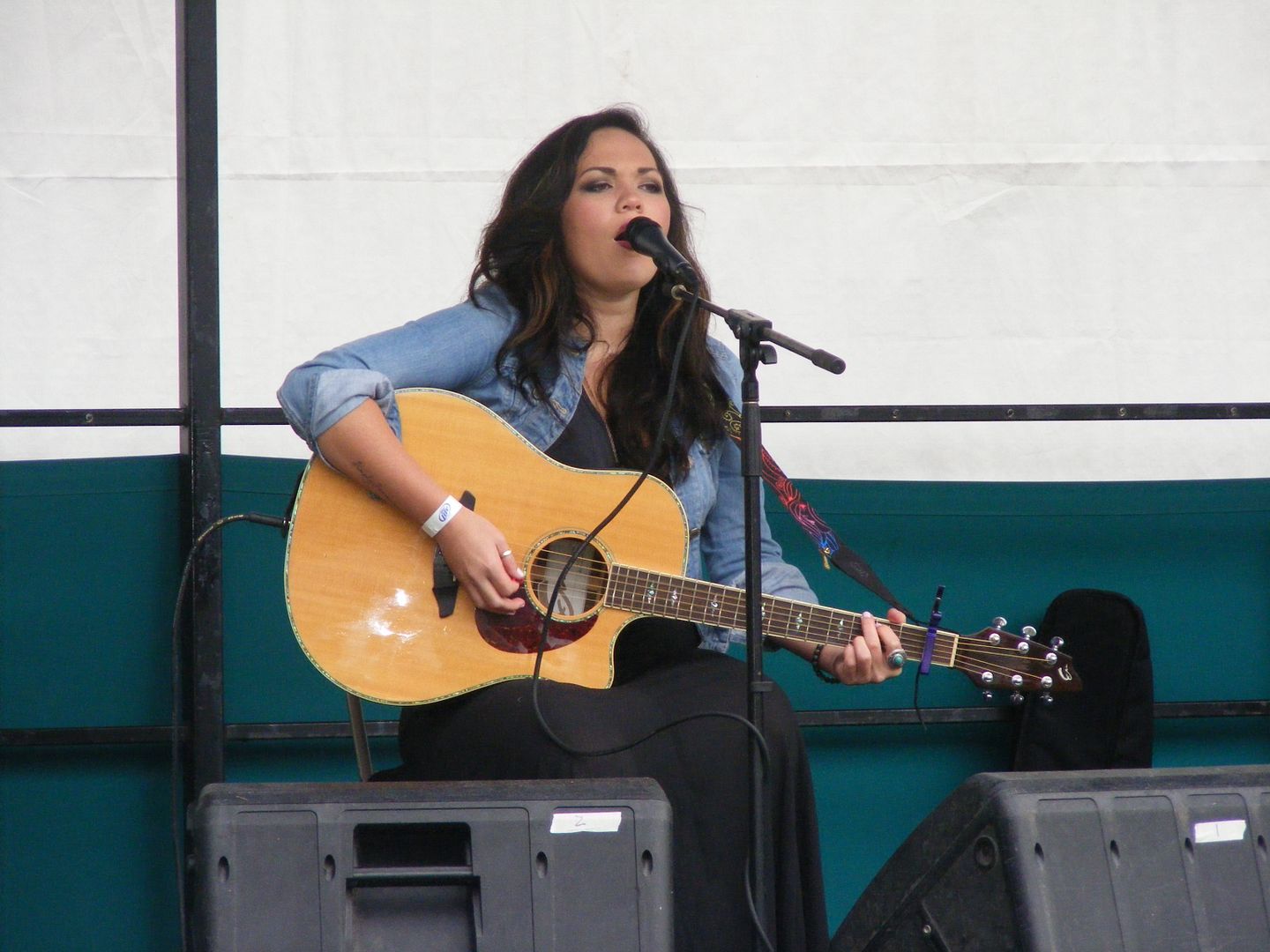 Children of a Vivid Eden performed next on the main stage. I think they were here last year as well.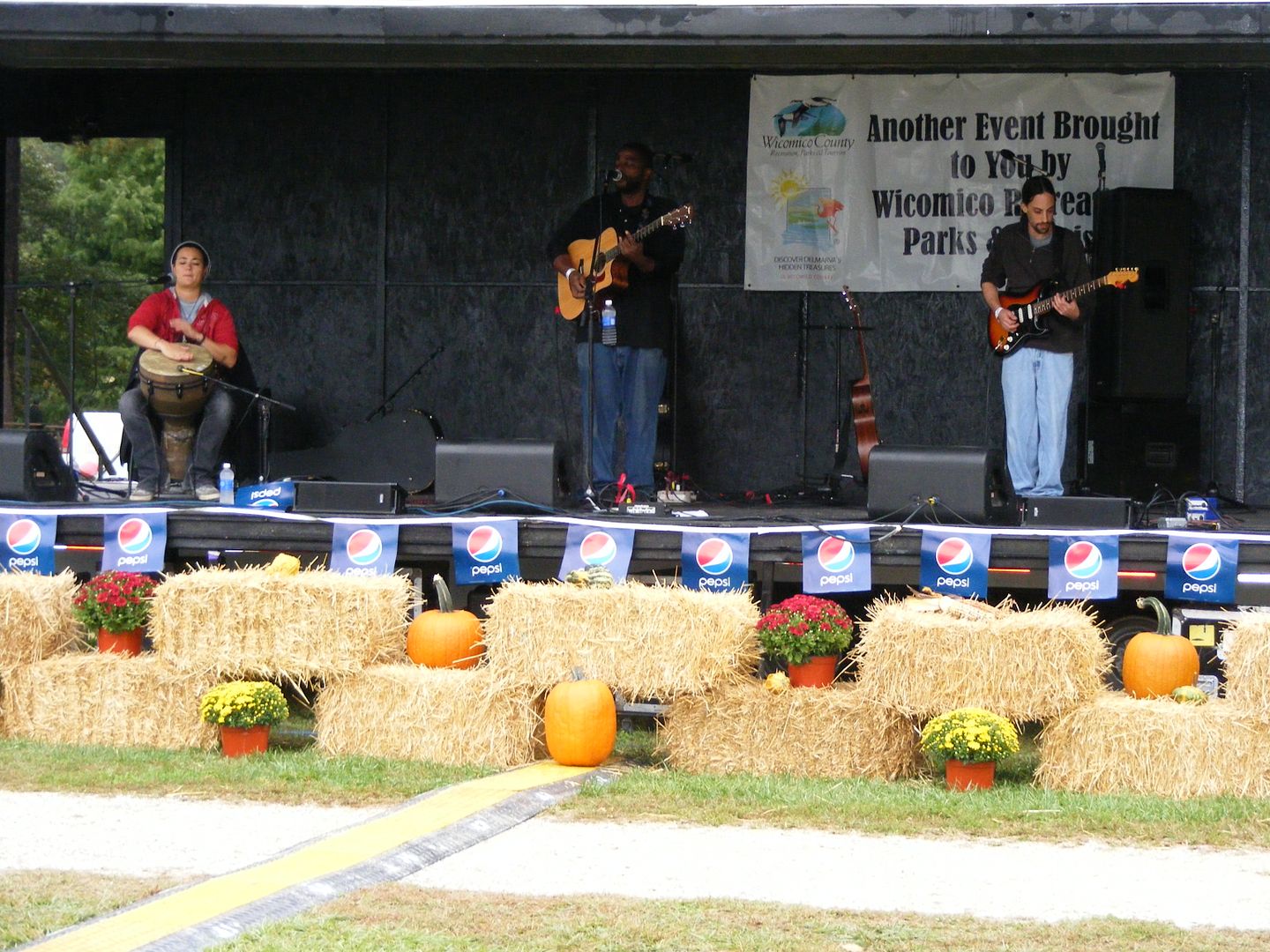 Things got funky on our bar stage end when Uprizing took the stage. Anyone like to twerk for a shirt? They were asking, but I wasn't taking those photos.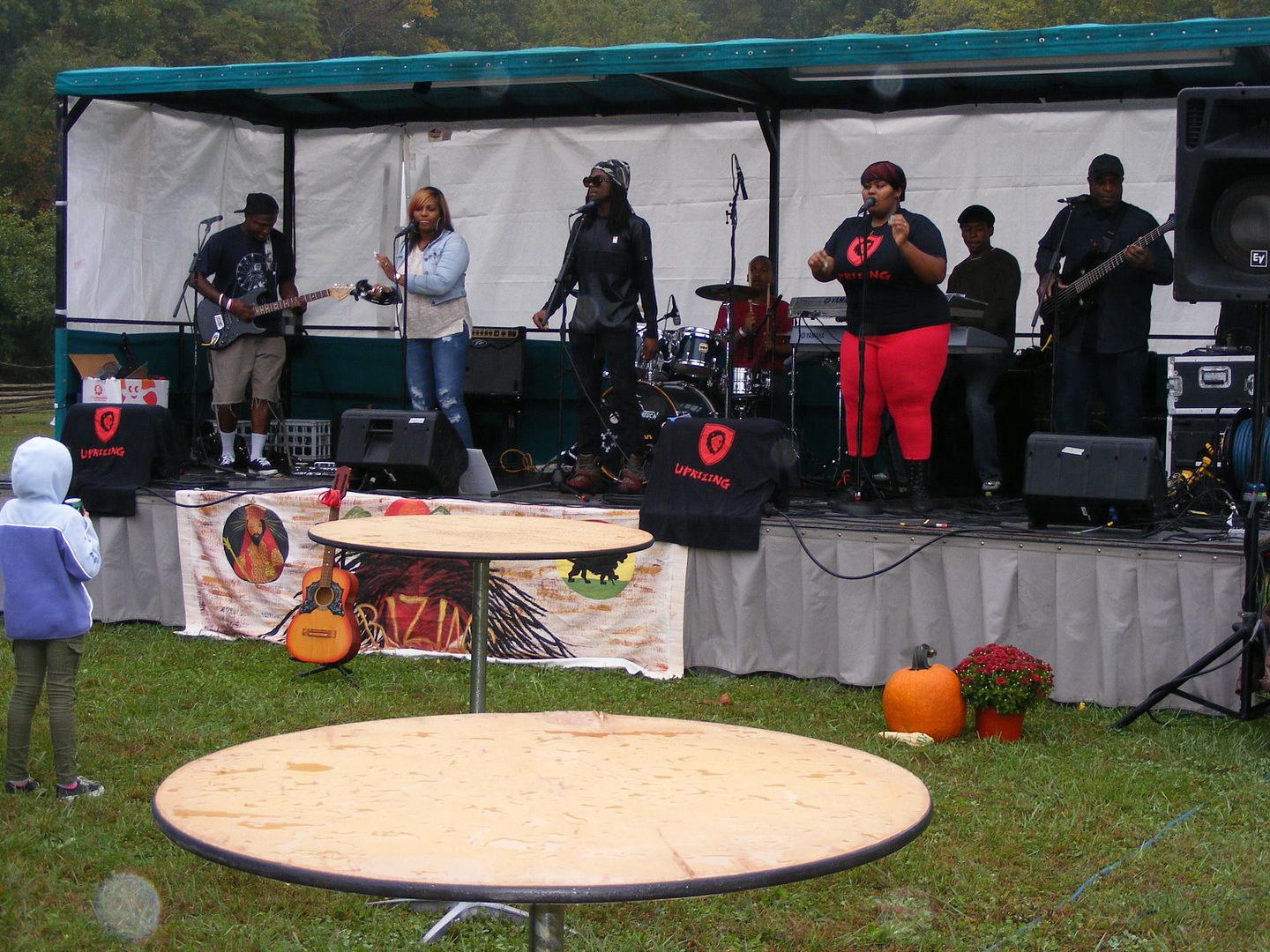 As you can tell, it was lightly raining at the time but they had energy to spare.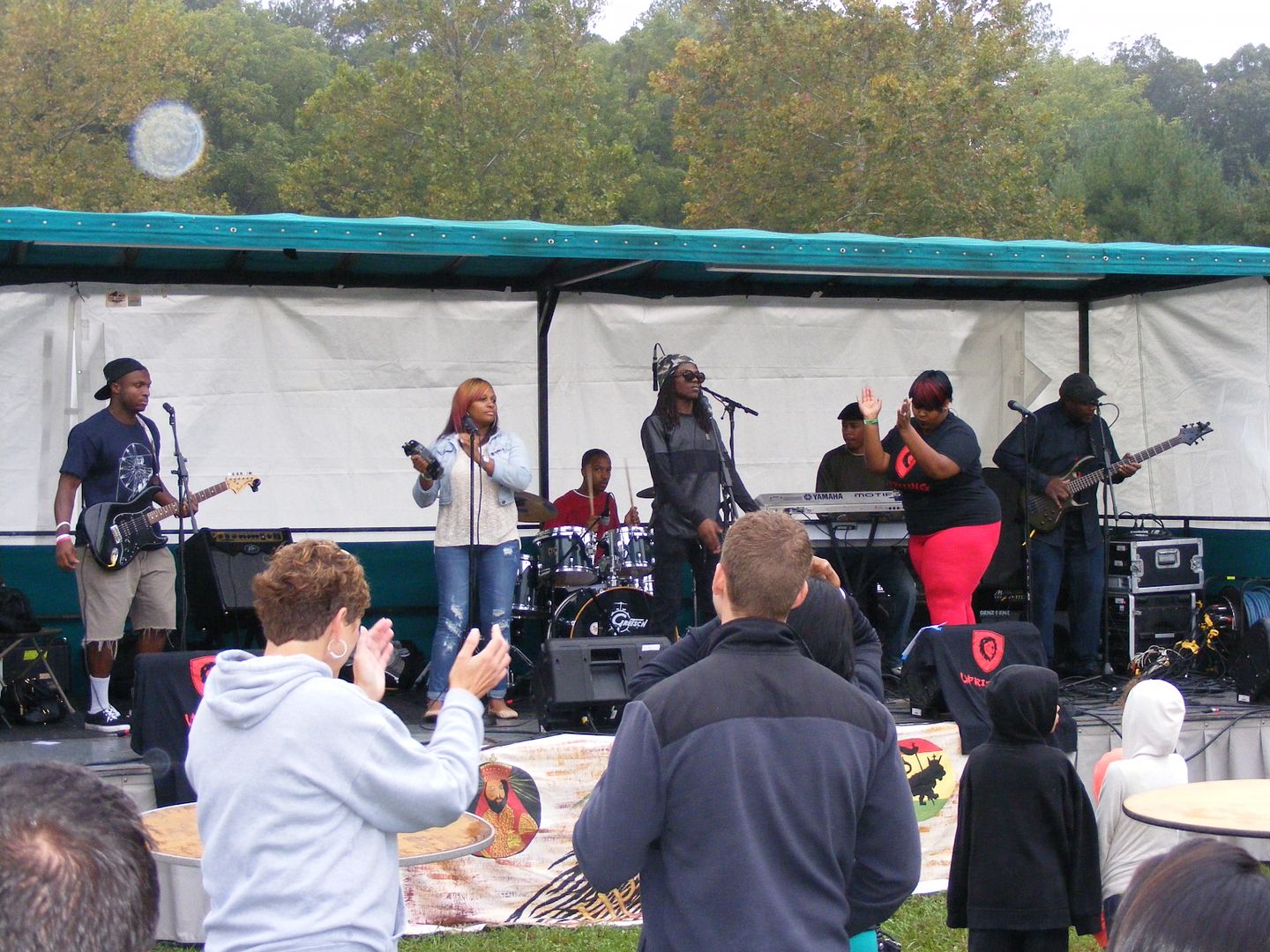 The final band of Saturday was The Stickers. From what I gathered they were a country-rock band, but overall I couldn't really tell from my distant vantage point.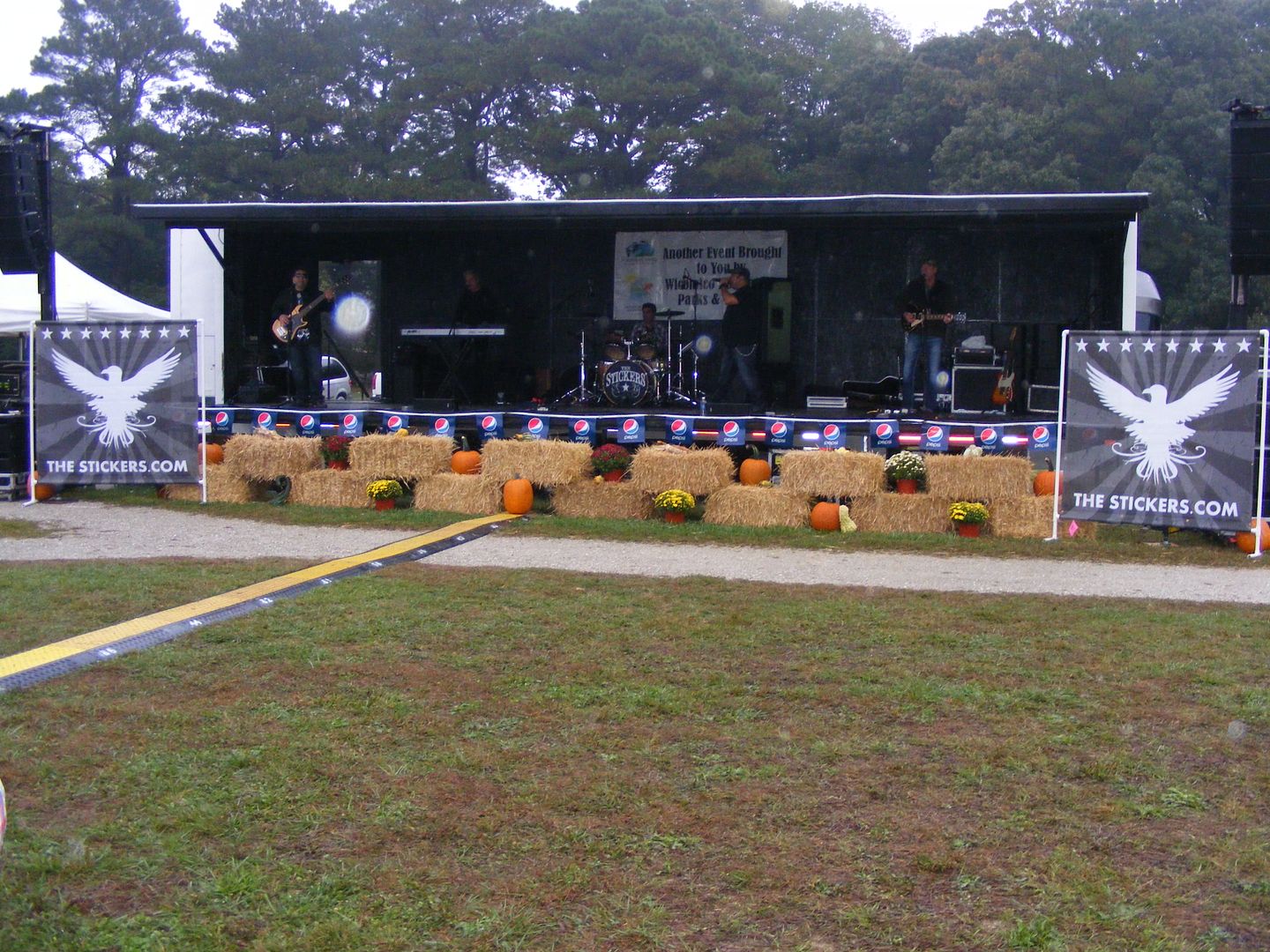 Generally the band which plays last on Saturday is the biggest name draw, as they try and select an up-and-coming artist. In this case, the Pennsylvania-based band has made some impact on the country scene. But there weren't a huge number of people left around to see them on a chilly, drizzly day.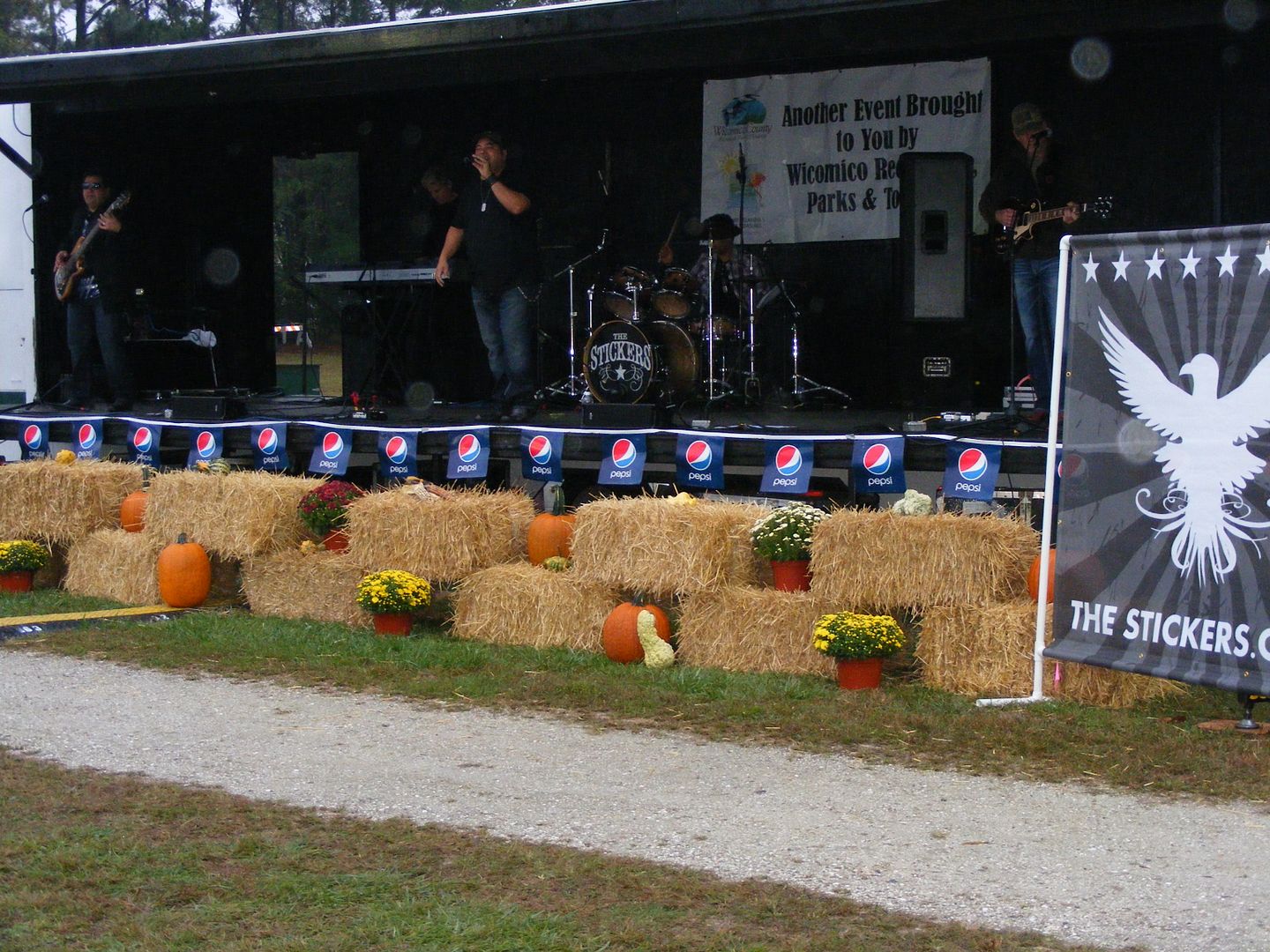 Sunday began with Landing Mary, which did a great job of constantly re-introducing themselves (which made sense, as people were arriving as they were playing) and noting they were proud enough of their home state to use it in their name. The music wasn't half-bad either, sort of a 90s alternative groove.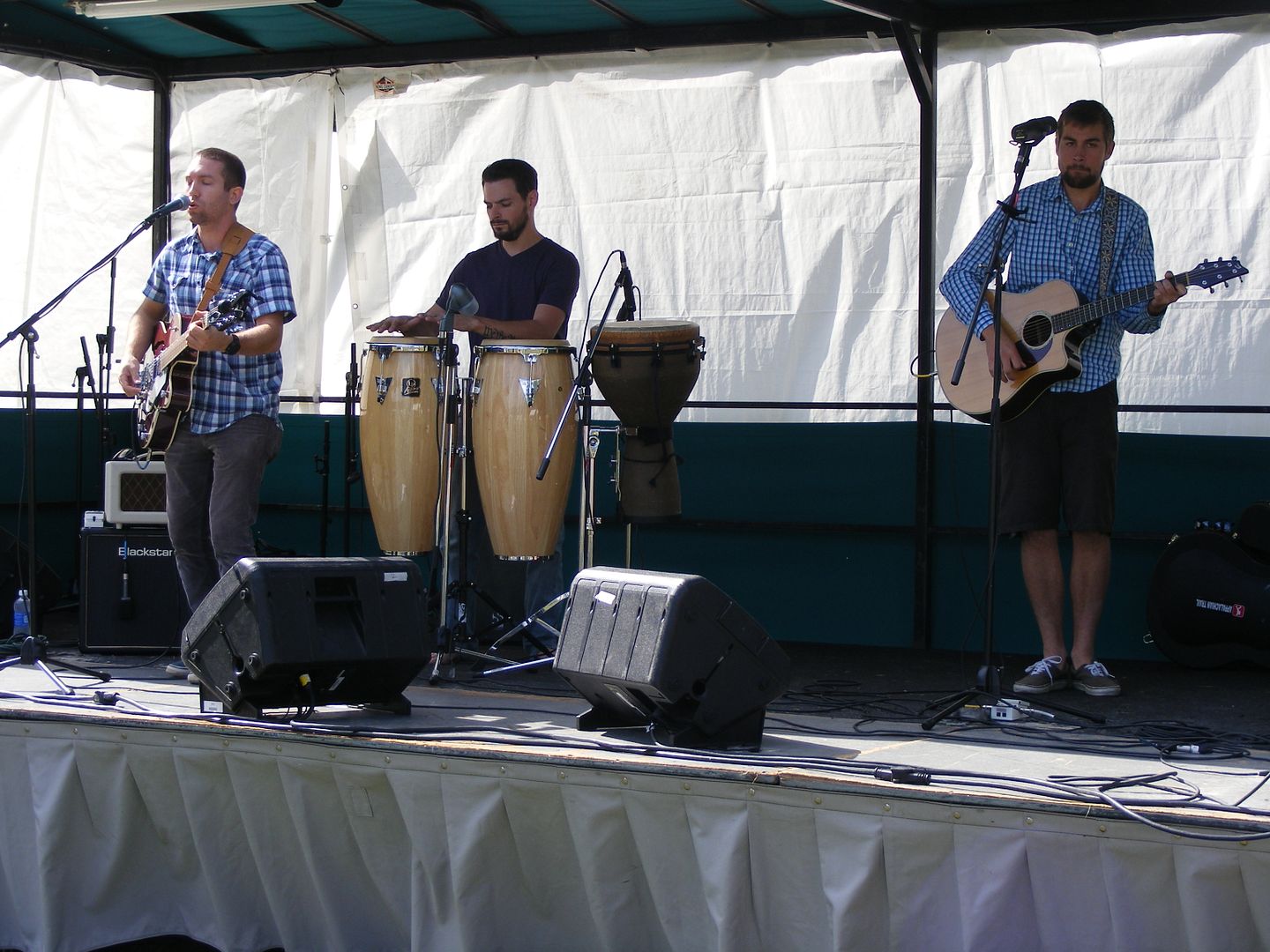 On the main stage to begin were Such Fools.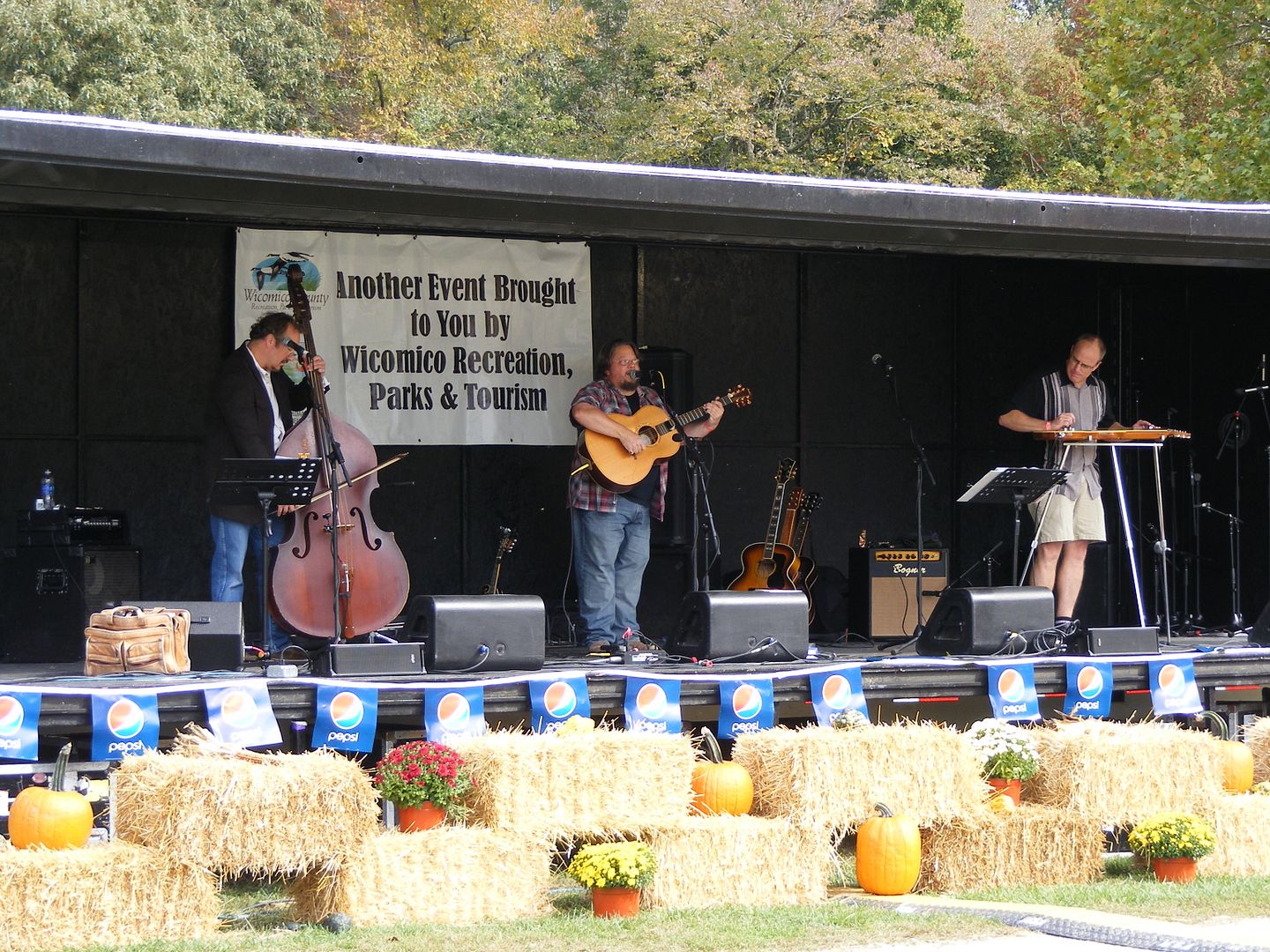 Since they also played the Autumn Wine Festival yesterday I can tell you they interpret classic songs in a unique fashion given their instrumentation.
Don Adler was the requisite second acoustic act on the bar stage.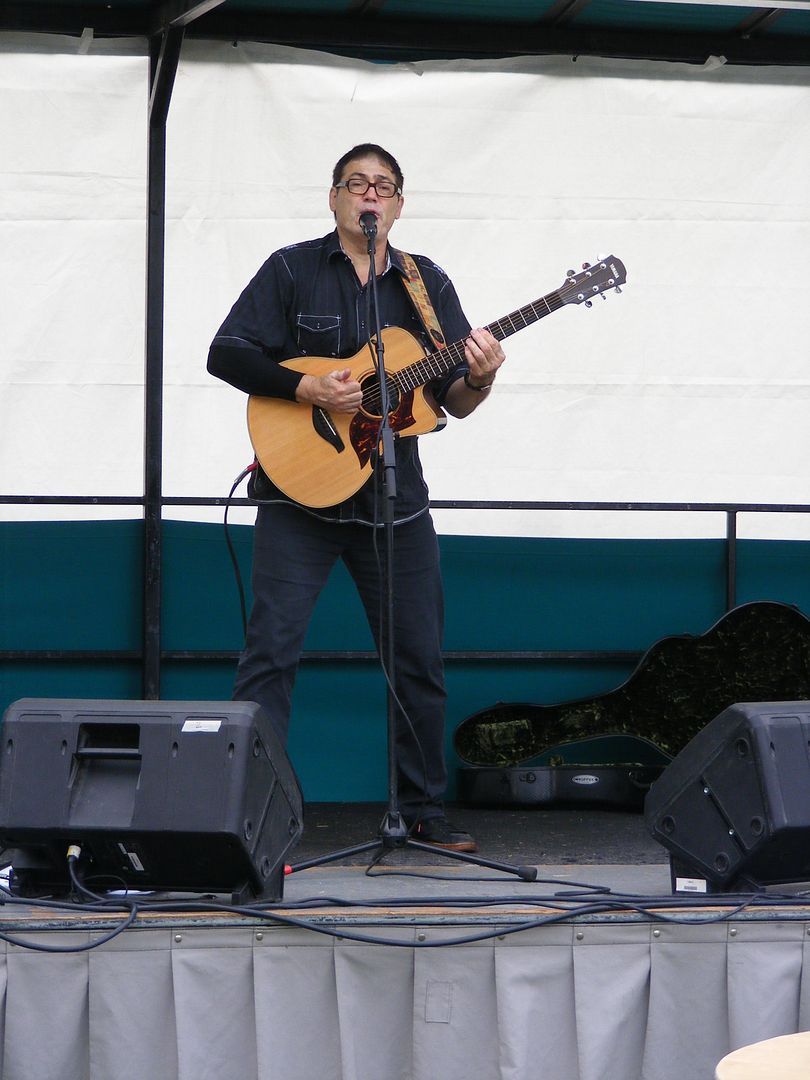 What's sort of sad is that he played nearby yet I really don't recall a lot of it because I was moving around at the time. Apparently he's a guitarist of some repute.
But I will tell you who sounded from our end like they were jamming, and that was Eastern Electric.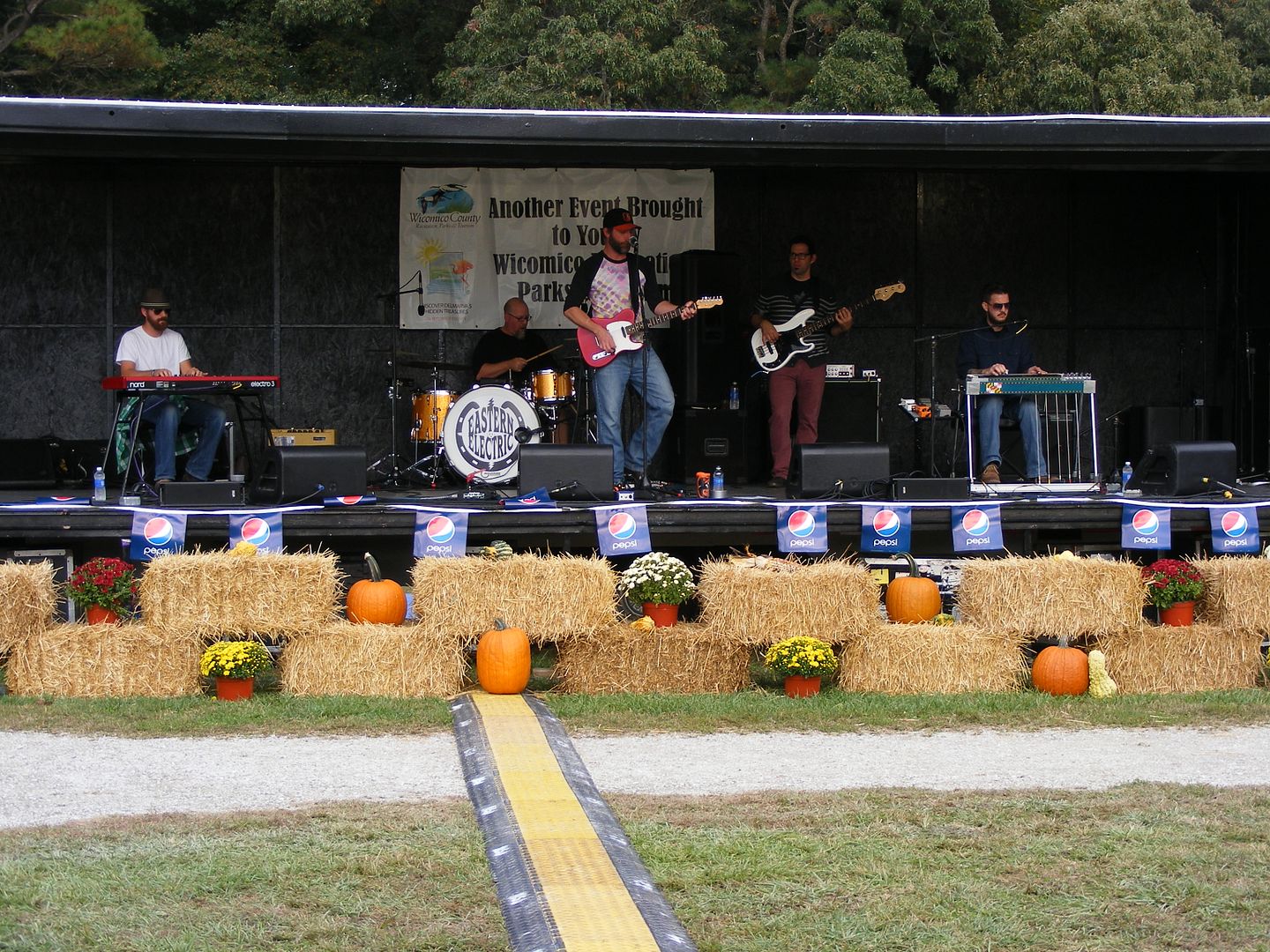 They were a bright spot to a dreary day, at least to the lady in the foreground who was dancing.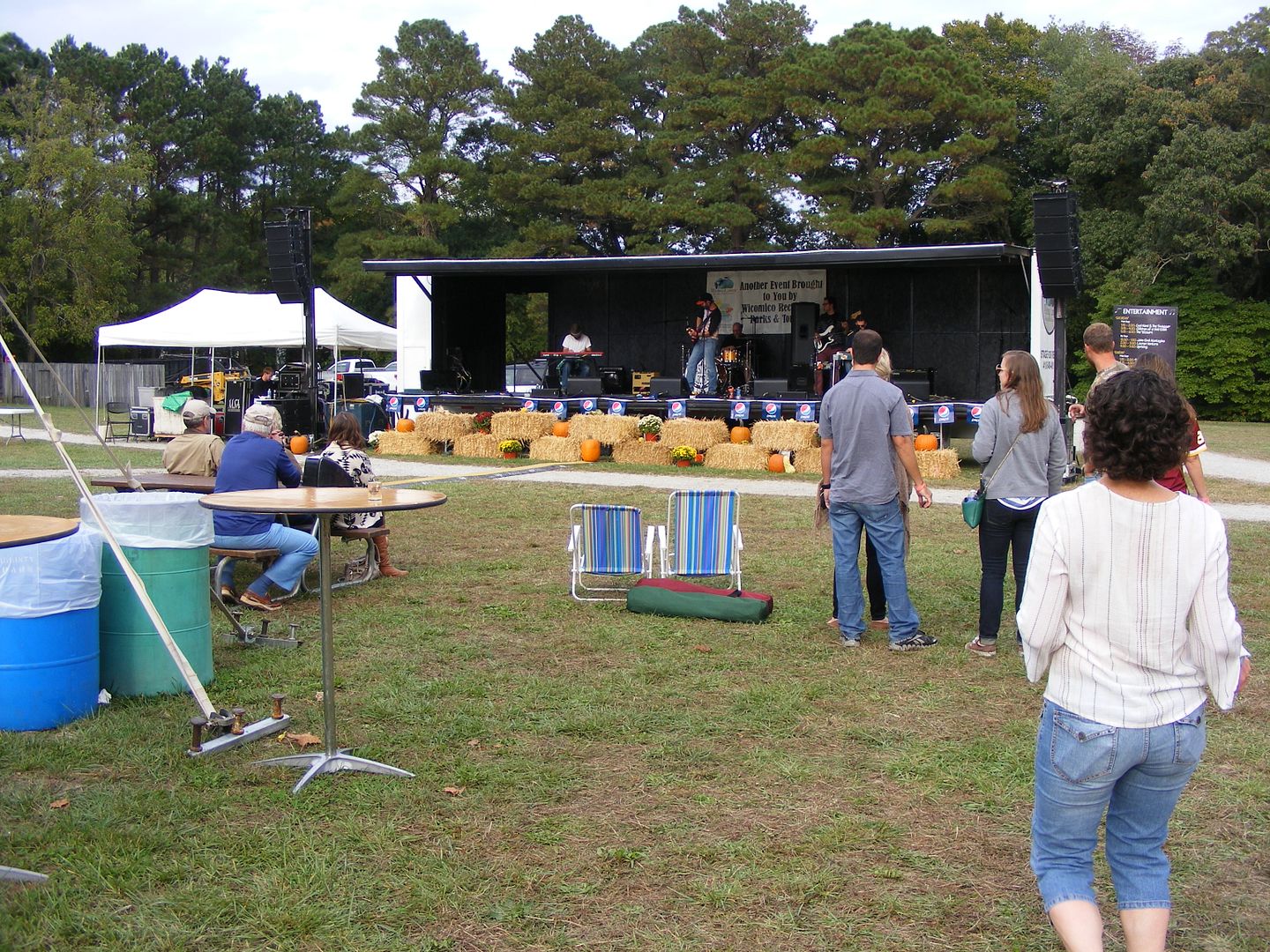 Wrapping up the bar stage for the GBF was the multi-instrumental duo of Smoking Flowers. Yes, she broke out the accordion.
And she can play guitar. And there was actual sunshine, too.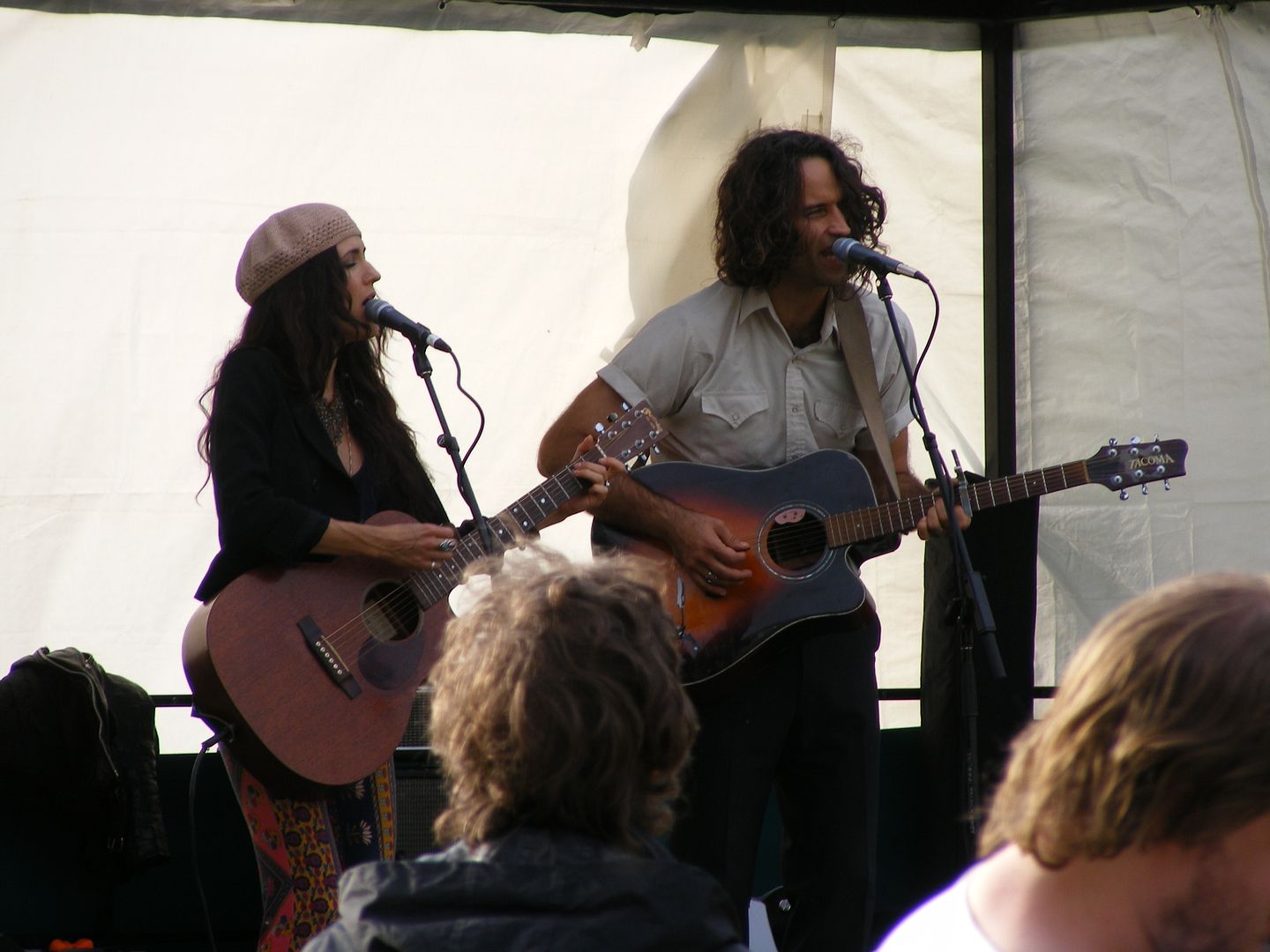 Another country-tinged act, they seemed to play best when she got behind the drums.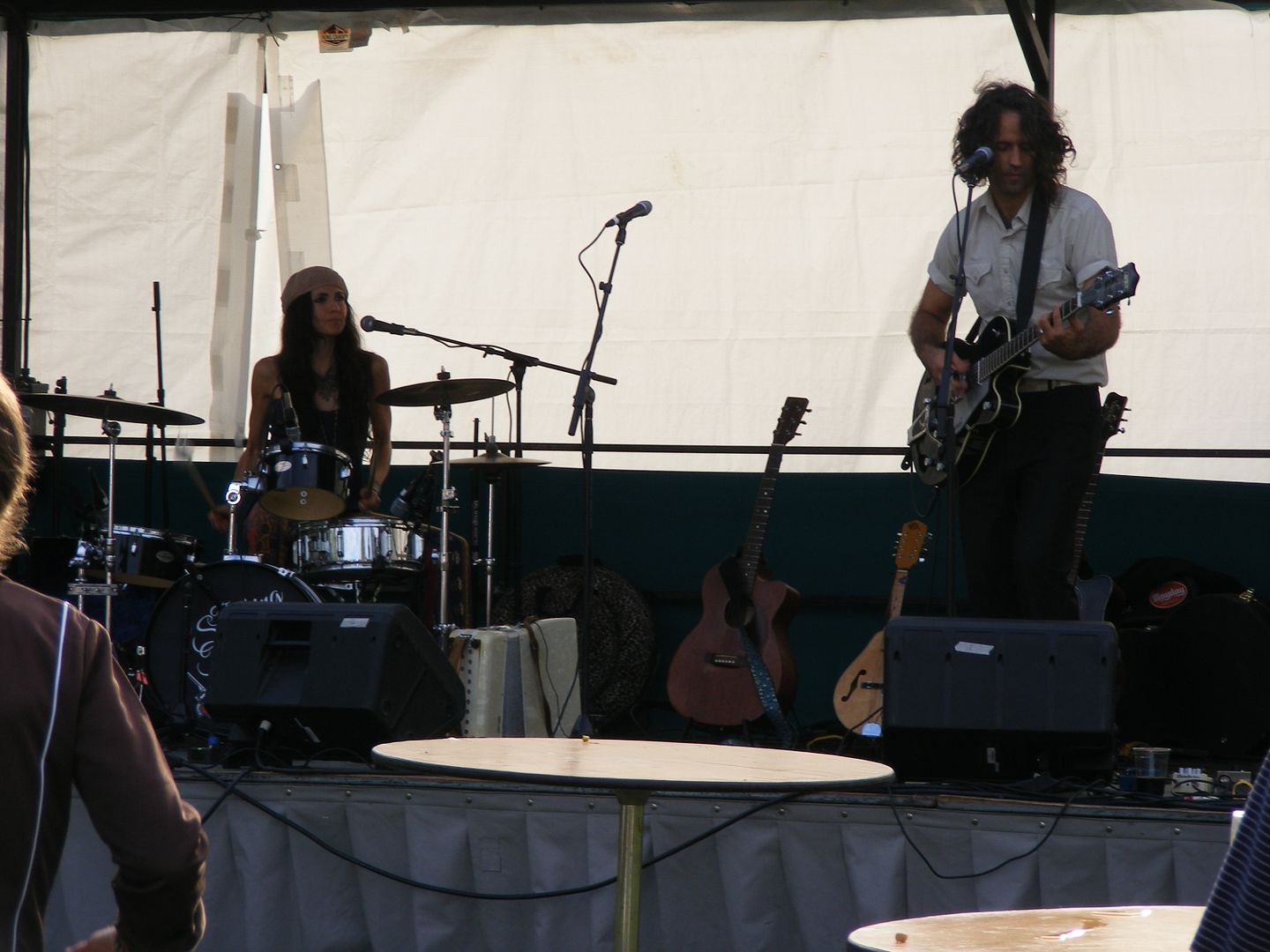 Finishing up the Good Beer Festival was perhaps the most eclectic band of the lot, Community Center.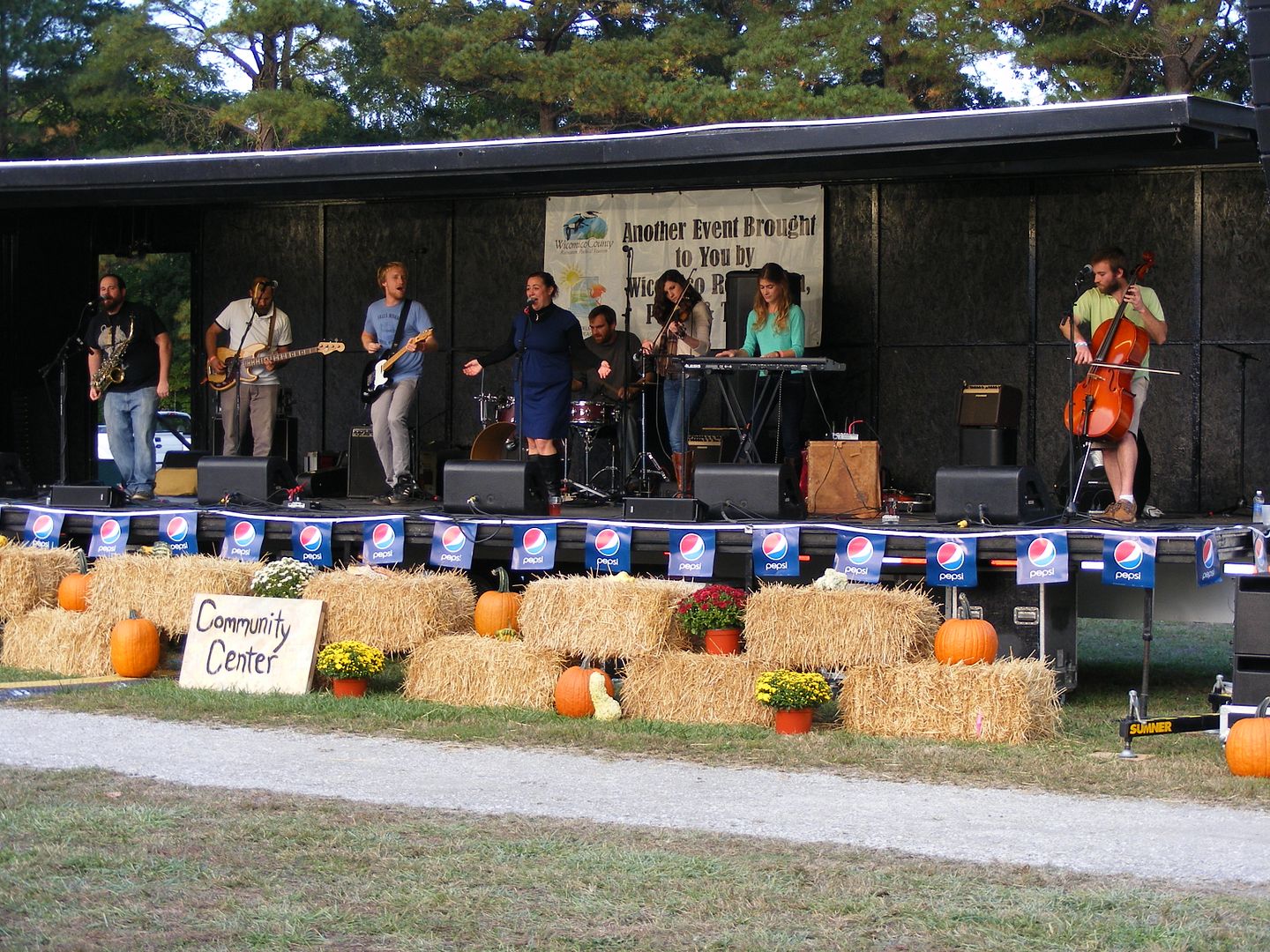 Alas, what they played didn't seem to hold the interest of a quickly dwindling crowd. But there's always someone who enjoys the music.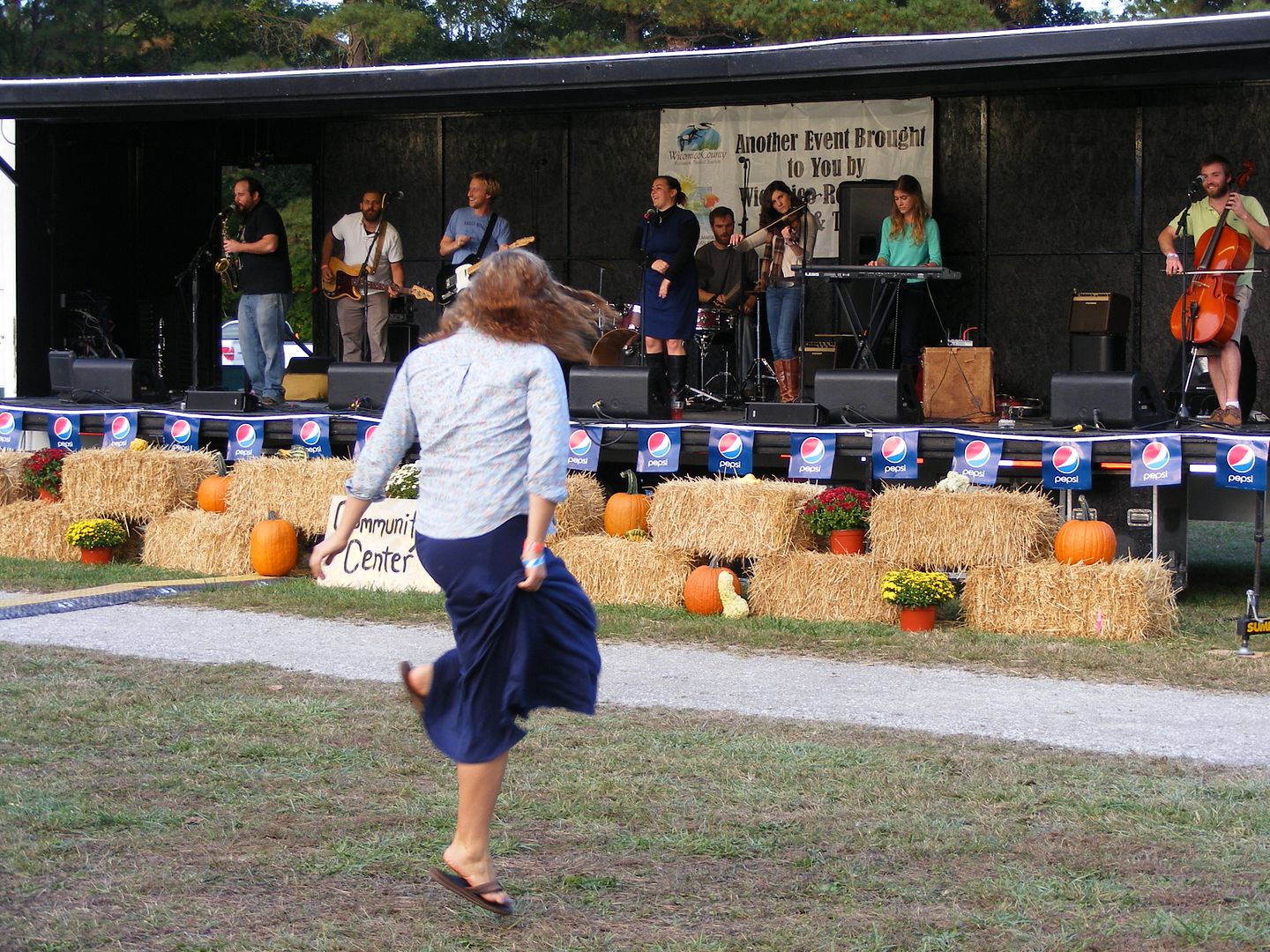 This year the Good Beer Festival leaned heavily on a country sound, drawing some acts from Nashville itself while reserving the top billing for a regionally-known act. In many respects, my title is a misnomer because it wasn't all that local and not much of it was rock.
It just didn't seem to me that the musical selections were that great. I know most of the couple thousand who come to the GBF are really not there for the bands, but I think they have picked a lot better in years past. It wasn't just the weather that was a disappointment.