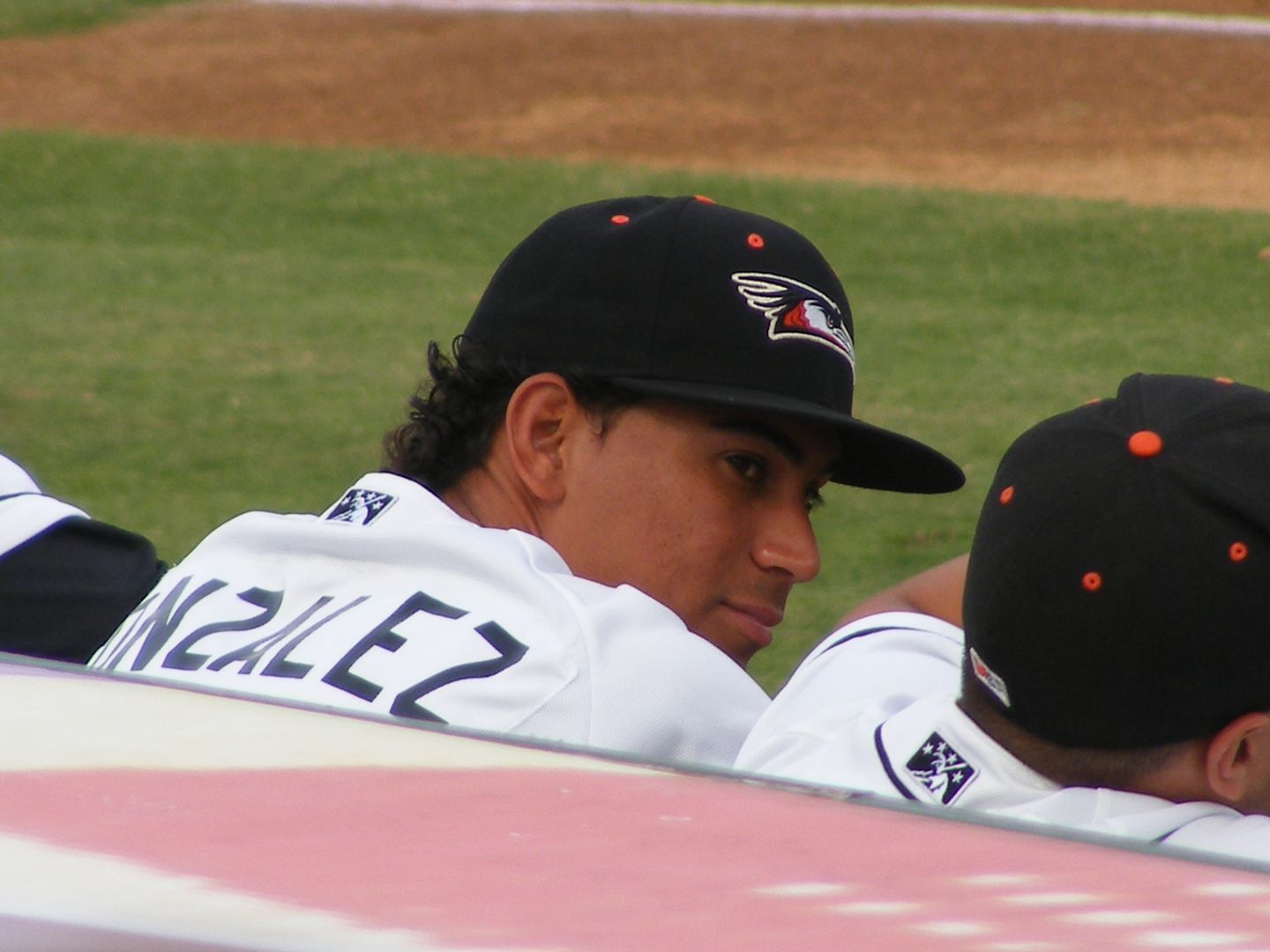 This shot is probably the favorite for opposing batters, as they would likely prefer Luis Gonzalez stay in the dugout. Until a rough outing Tuesday night ended a stretch of outstanding pitching that garnered Gonzalez the Orioles' minor league Pitcher of the Month honors for July, Luis was dominant against the SAL once he was elevated to Delmarva in May.
Overall, Luis sports a 6-1 record (with the loss Tuesday) and a 2.84 ERA in 14 games (13 starts) covering 66 2/3 innings. This is Gonzalez's first taste of full-season ball and it's apparent he's taken advantage of a second chance in baseball.
Signed originally by the Philadelphia Phillies, Gonzalez pitched for their Dominican Summer League team in 2010, their Gulf Coast League team in 2011, and Williamsport in 2012. (The Crosscutters are in the same league as our Aberdeen affiliate.) Over the three seasons, Luis was 6-8 with a pedestrian 4.85 ERA in 130 total innings, generally as a starter. His K/BB ratio 115/85, suggesting his control was lacking, so at spring training in 2013 Gonzalez was released.
Once the Orioles picked him up and sent him back to his Dominican home, it was like a new pitcher was born. It was only a 13 1/3 inning sample, but in the DSL Luis went 2-1 with a 1.35 ERA and 1.05 WHIP – he struck out 23 (!) against just 4 walks. A little more work in extended spring this year and Gonzalez was unleashed on an unsuspecting SAL. After one relief outing, Luis has spun 4 shutout stints out of his 13 starts, including three in a row leading up to Tuesday's start. The league is hitting just .212 against Gonzalez.
Since he's now 22 – but a veteran in his fifth season – the chances are pretty good Luis may move up before season's end to test his stuff at Frederick. It's true there are several good starters here at Delmarva but with a record of dominance such as he put together in July, Gonzalez may be the next in line to give Frederick a shot.