There is an older lady I'm familiar with from various political functions who is a David Craig supporter. During this campaign, since Craig was the first to announce, she would ask "has anyone else announced yet?" And once Craig selected Jeannie Haddaway as his running mate, she would then ask "Well, does so-and-so have a running mate? You need one to file."
Well, lady, the answer to the latter question is now "yes" in Larry Hogan's case. As part of his delayed gala announcement he's selected former Ehrlich Administration official Boyd Rutherford as his ticketmate.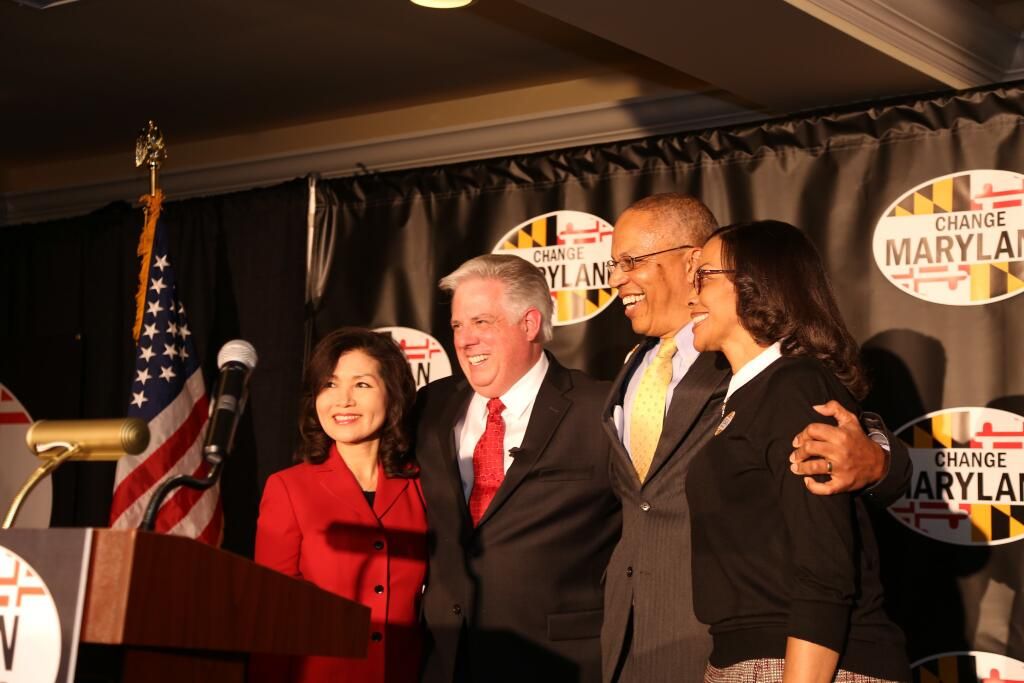 There's no question that this will lead to the portrayal of Larry Hogan as the lost second term of Bob Ehrlich, since both members of the Hogan/Rutherford team have served in his administration as secretaries. After leaving the Ehrlich administration at the behest of President George W. Bush in 2006, Rutherford has tried his hand at some other enterprises.
This certainly presents a study in contrasts with some of the other tickets: Anthony Brown, whose background is mostly legislative aside from serving as Martin O'Malley's caddy for the last eight years, selected a county executive with a large campaign warchest. Doug Gansler, who came up through the legal ranks, picked a legislator, and Heather Mizeur, a Delegate, selected someone outside of politics entirely, an activist minister. Fellow Republican David Craig, a career politician, looked to a youthful but experienced Delegate.
Rutherford described his role simply:
Accordingly, my pledge to you is simple:  When Governor Hogan assigns this Lieutenant Governor a policy initiative to implement, I will question and I will monitor, and I will safeguard the spending of your tax dollars every waking hour.
That statement had to be a dig at Anthony Brown, who trumpeted his heavy involvement in the Maryland Health Connection until it flopped like a dying flounder. Suddenly he wasn't as responsible.
Also interesting to me is the fact that Hogan is now beginning to flesh out his campaign and his positions. Obviously he has his priorities in order, although I don't understand the emphasis on "middle class." I like to think of people as apriring to get beyond middle class.
This also puts the pressure on the other two in the race to find their lieutenant governor candidates. With less than a month before the filing deadline, and with a significantly weaker financial standing than the others in the race, Ron George and Charles Lollar will need to convince someone to join their campaign.
So six months or so after I thought he should have entered, the evolution of Change Maryland to Larry Hogan campaign team is complete. And while Hogan enters as the candidate with the most hype, the question is whether there's more substance than sizzle.